Last update: December 28th, 2020 at 04:41 pm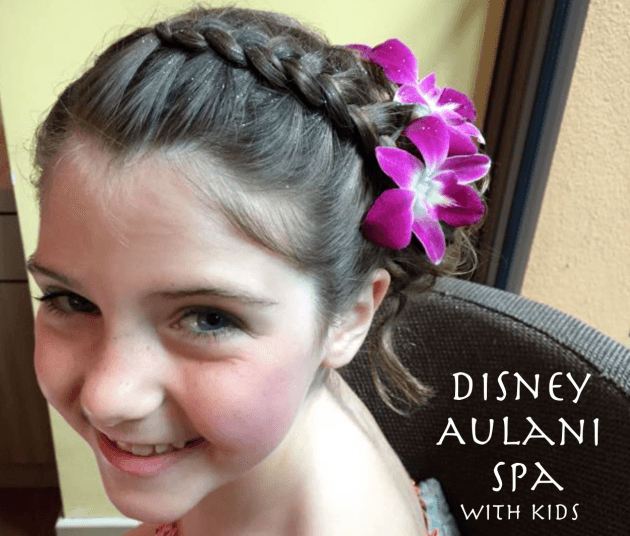 A recent visit to Disney Aulani Resort and Spa in Hawaii happened to coincide with my daughter's birthday. Somewhere in the lead up to our trip, my daughter discovered that Aulani offered spa treatments for kids and she was just dying to try something out. Although It's not something I would typically encourage at such a young age (I had always told her that she could go to a spa once she had a real job), at some point I caved and agreed to let her go as a special birthday treat (as if being at Aulani wasn't already enough).
The spa at Disney Aulani offers children 3-12 years (both boys and girls) a range of spa options to choose from, starting with a simple nail polish change ($10) and running all the way up to the Keikimahine o Aulani package (manicure, pedicure, hairstyle, makeup, tiara and a dress for $178). Personally, I draw the line at tiaras, so we chose the slightly scaled back Keikimahine package for $135 (manicure, pedicure, hairstyle, some lip gloss and a special Hawaiian print dress).
Did my daughter love it? Quite frankly, she was over the moon. I'll admit to being pleasantly surprised by a few things including the quality of the dress she was given as part of the package (it was actually 'made in Hawaii'!).
Here is what the experience looked like: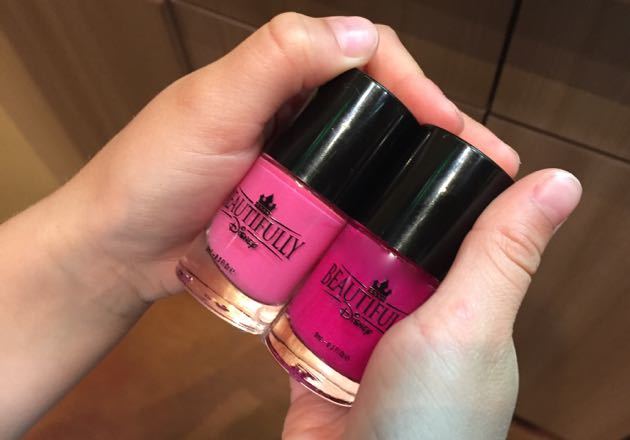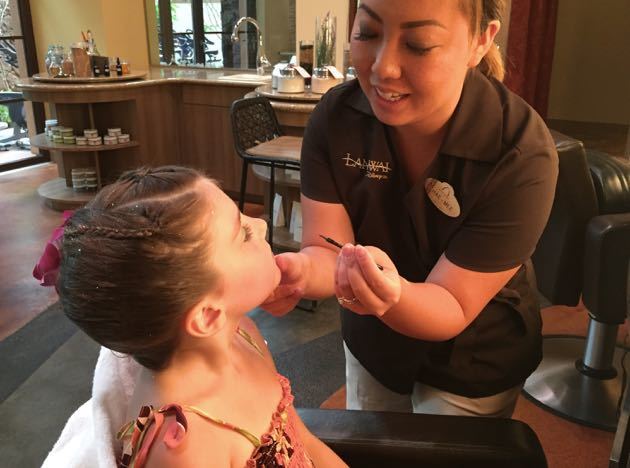 Now, here is the part where I did question the value of sending a child to a spa. Although I tried to plan my daughter's appointment late in the day so that she would not want to visit the waterpark afterwards, as soon as we were done, she went straight to the beach to join her friends. One hour later, despite my pleading, she decided that her hairdo had to be dismantled so that she could swim properly. Go figure !  Well, it was fun while it lasted !
Note: Children 3-12 years must be accompanied by an adult at the spa.
For more information: See spa menu
Disclaimer: I was not compensated in any way for this review and all opinions are entirely my own. That said, as always I encourage you to read current reviews on tripadvisor before booking.
Further Reading