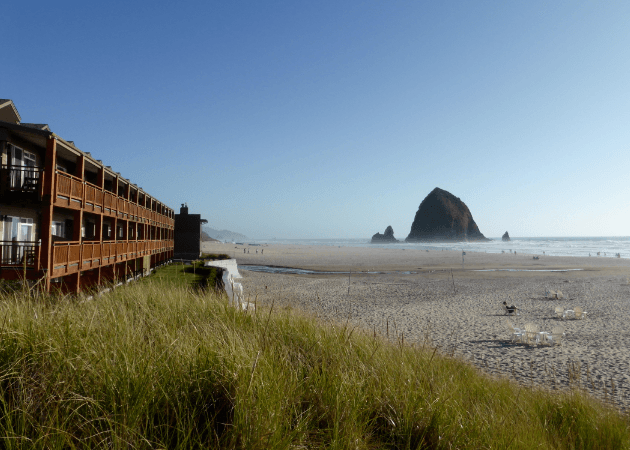 I fell in love with the Oregon Coast during a road trip with the kids last fall, and have been longing to return ever since. When a friend recently mentioned how much she enjoyed a stay with her husband and young son at the Surfsand Resort in Cannon Beach, I had just the excuse I needed to hit the road anew. In short order, another Oregon family road trip plan was hatched, and we were on our way to check out this award winning, family friendly,  beach front property. Take a sneak peek at the Surfsand Resort in this video, or read on.
After a long day in the car, we arrived at the golden hour (or 'happy hour' where I'm from), and immediately hit the stunning beach. The Surfsand has one of the best locations right on Cannon Beach, with a fabulous view of the enormous monolith, Haystack Rock. While my husband and kids built a sandcastle, I took advantage of the opportunity to have a peaceful stroll along the shoreline.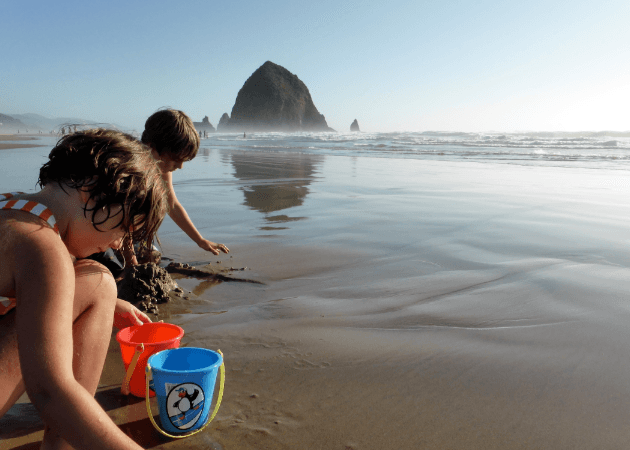 As the sun started to slip towards the horizon and the air began to cool, we were all happy to enjoy a post beach warm up in the resort's indoor pool and hot tub. This is a very nice amenity with children, especially considering the fact that although the waters of Cannon Beach are alluring, they are very chilly, and strong rip tides are often present.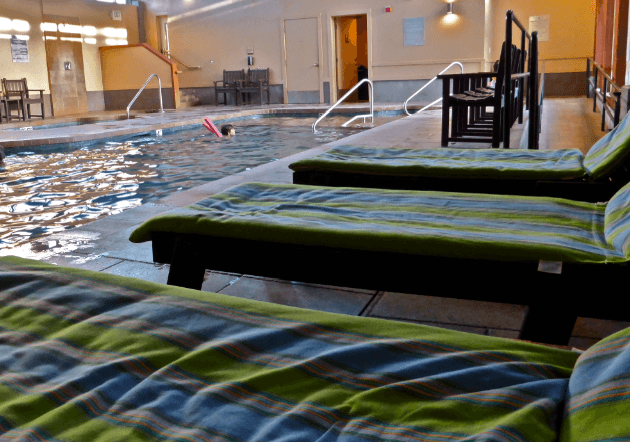 The Surfsand's onsite restaurant, The Wayfarer, is very family-friendly and has an excellent menu (I ate there with the kids on my last trip to Cannon Beach). On this trip, however, we were so cozy in our two bedroom suite, that we chose to order in. Rooms at the Surfsand are also equipped with mini fridges and microwaves for those wishing to self-cater.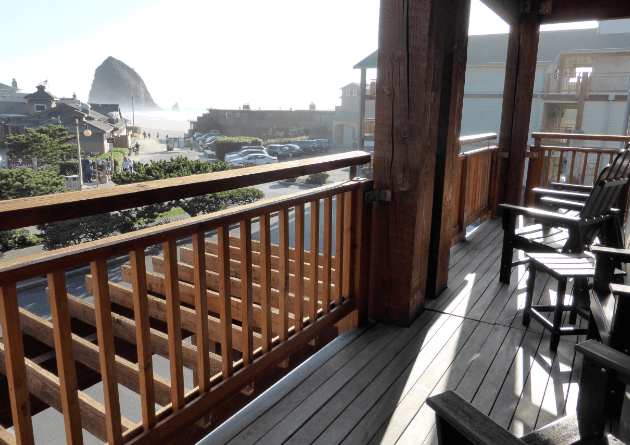 A night at the beach wouldn't be complete without a camp fire. As a guest of the resort, you can enjoy s'mores by the group camp fire (complimentary) or have your own private bonfire ($25). We opted for the former because, quite honestly, after spending all day in the car getting to Cannon Beach, my husband and I had run out of things to talk about and needed some fresh topics with strangers.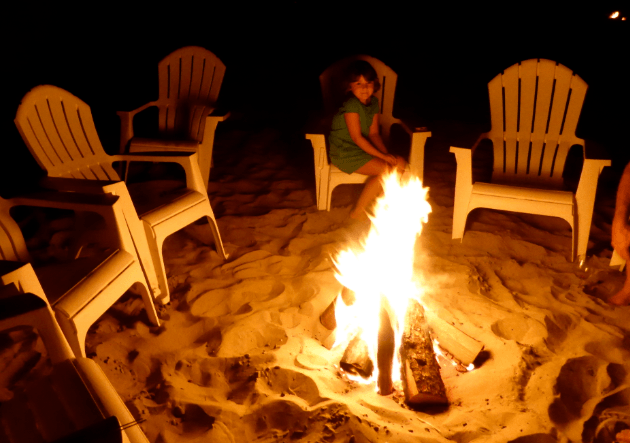 Returning to our room, the kids were delighted by the children's turndown service which included chocolates and rubber duckies. We then selected a movie from the extensive complimentary DVD list, made some popcorn and had an old fashioned family movie night. May I also mention the fact that it wouldn't have mattered if we couldn't agree on a movie since our two bedroom suite came equipped with four flat screen TVs !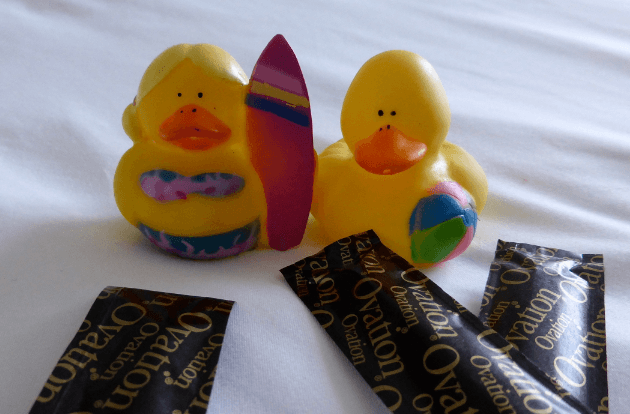 Quite frankly, once you arrive at the Surfsand, there is little reason to leave (although the town is quite adorable and worth a stroll through). Other family friendly surprises at the resort included a sand pail and cookies at check in, complimentary morning tea and coffee at the reception, and a 'kids eat free' option at the property's Wayfarer restaurant and the Lumberyard restaurant (in town).
I had two regrets with this trip.  One was that we didn't stay longer.  We were, however on a 'road trip' and had to drive another 300 miles the following day. The other was that we left our black lab Lucy behind. The Surfsand treats their canine guests just as well as their regular guests and I know she would have loved it too !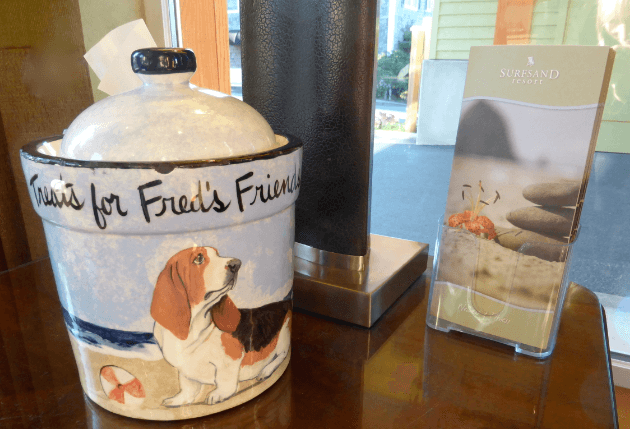 more information about the Surfsand Resort:
price range: $$$
hotel class: 4 star
specials: See the special offers page
reviews: 88% of family reviewers rate as 'Very Good' or 'Excellent' on Tripadvisor
more information:  please see the Surfsand Resort  website
Disclosure: I was offered a discounted media rate during for our stay at the Surfsand Resort. All opinions about the hotel are entirely my own.  As always on my website, I encourage you to read current reviews and room tips from other family travelers on Tripadvisor before booking.
you may also be interested in the following:
best of portland, oregon with toddlers and kids
visiting astoria, oregon – with kids