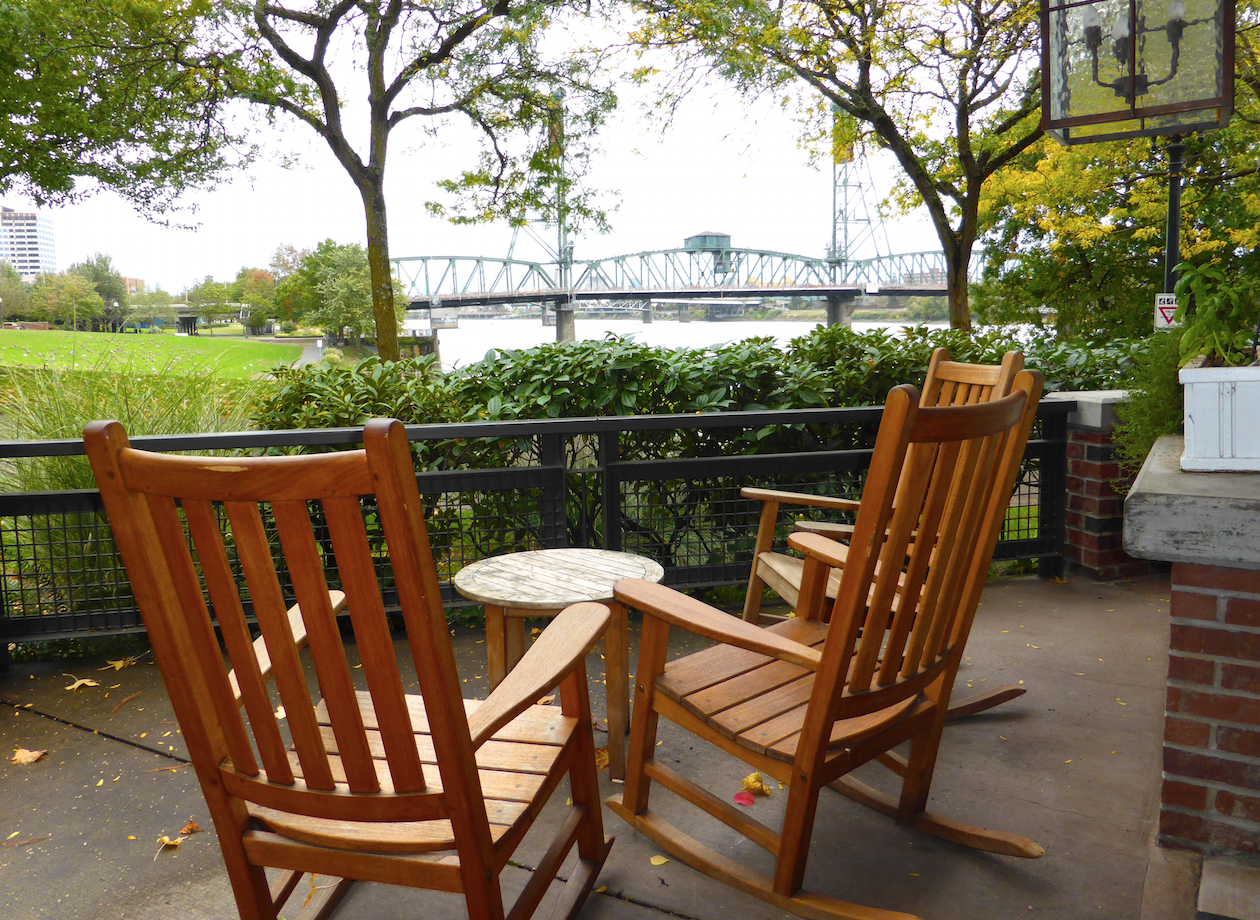 I have been eyeing up Kimpton's newest luxury boutique hotel property in Portland since they acquired it two years ago. In a very short time the RiverPlace has become the top rated hotel in the city in almost every category (including the all important family-friendly category). It has an ideal downtown location, that also happens to be directly adjacent to the picturesque Waterfront Park on the Willamette River. The real show-stopper for families, however, is the amenity that is often referred to as the Holy Grail of family travel – the pool ! We were thrilled to finally have the opportunity to visit this much-touted Portland boutique hotel.
Upon arrival at the RiverPlace I immediately took notice of what Kimpton does so well. They create beautiful and inviting lobby spaces where people are encouraged to meet, chat, read, and, my personal favorite, people watch. During our stay, I was able to sneak in some time in one of the coveted chairs by the fireplace, with a complimentary mug of apple cider in hand, and later, even a little glass of wine. How could I do this with children, you might ask? Well, thankfully, I was helped along by some complimentary treats offered by Kimpton to their younger guests, including juice boxes and freshly baked chocolate chip cookies.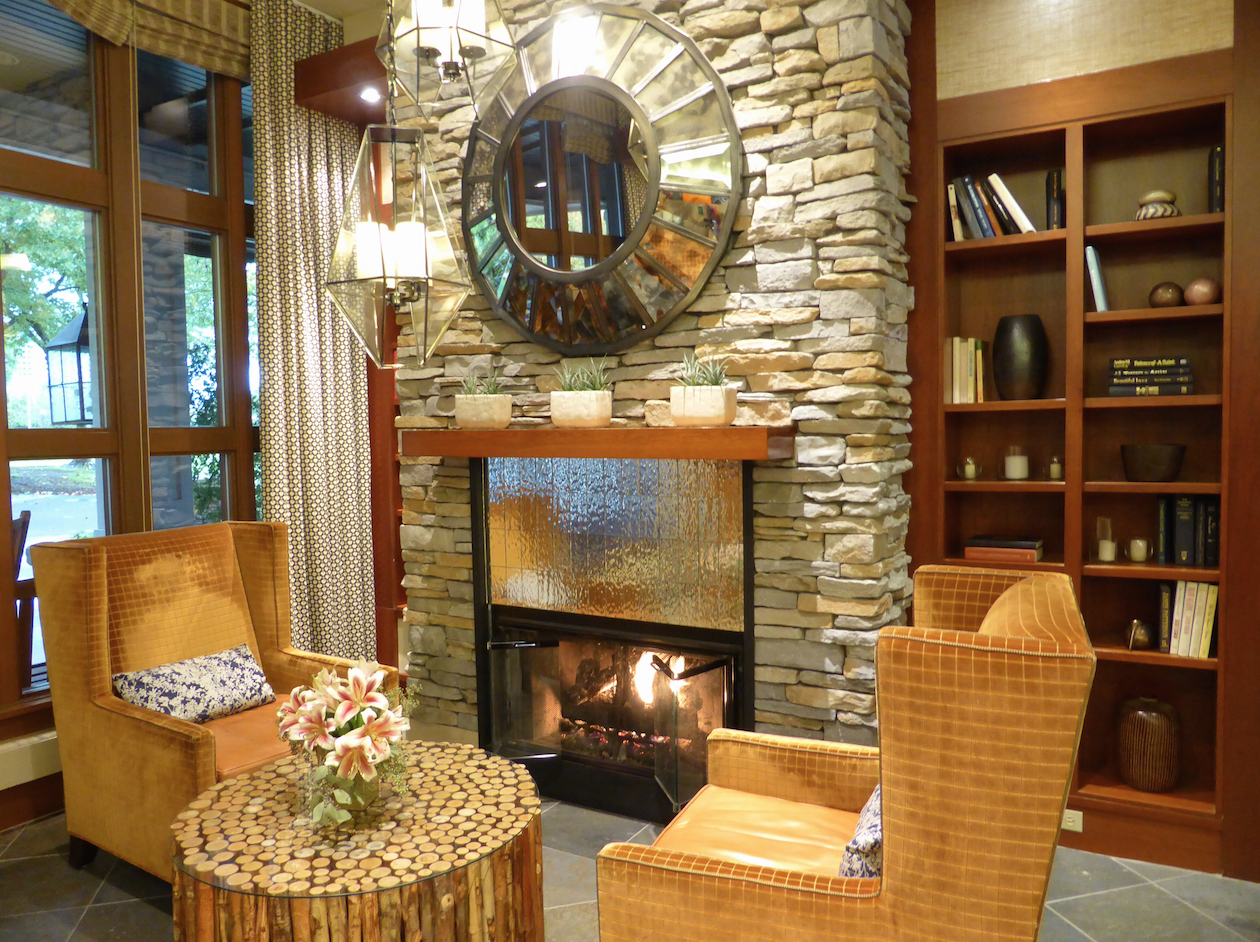 Over the years, my kids have also become big fans of Kimpton hotels and the special perks that are offered as part of the Kimpton Kids program. Like their mother, they can't wait to check out a new hotel to see what surprises may be in store. Here is what they found at the Kimpton RiverPlace:
Frette animal print children's robes and some delicious cocoa.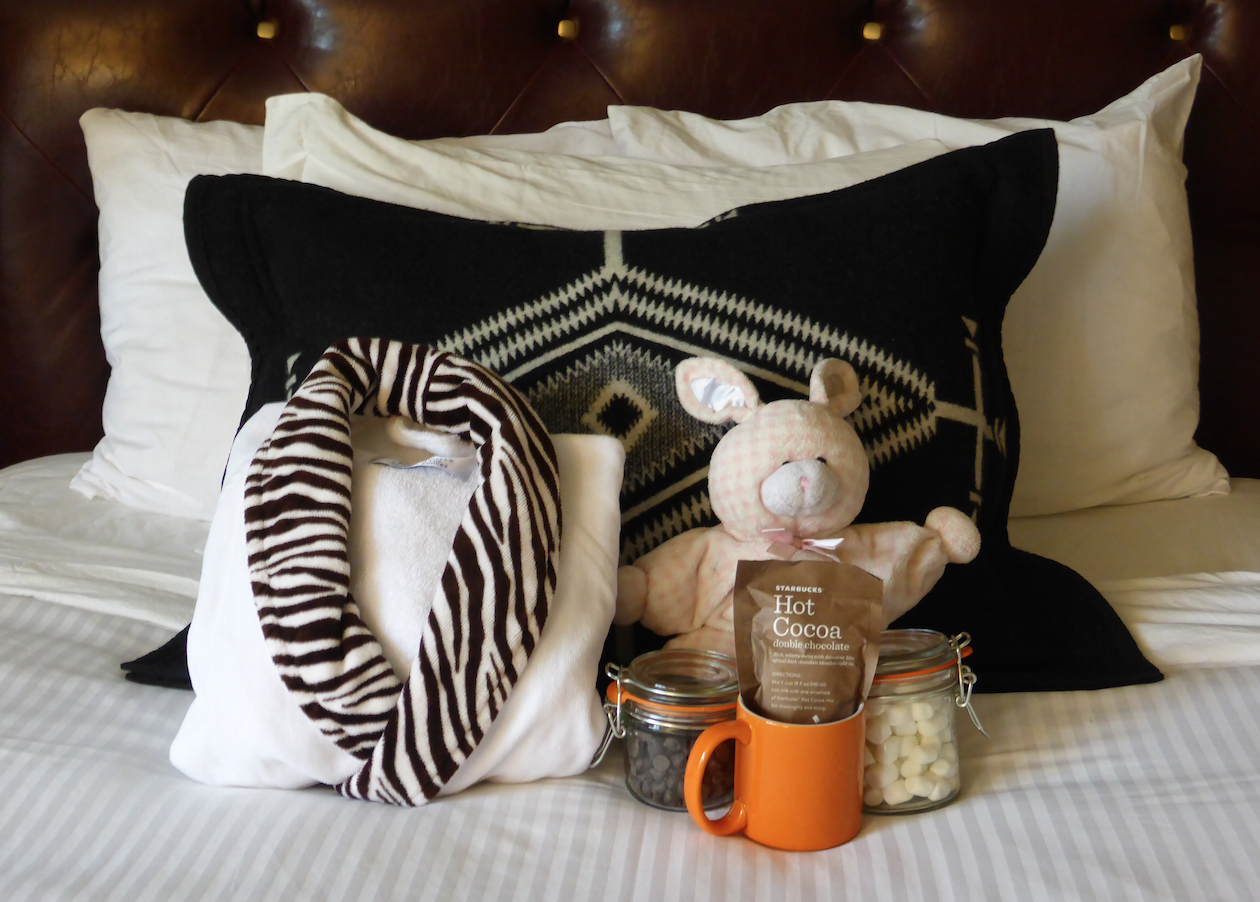 A large selection of movies and channels that we do not get at home.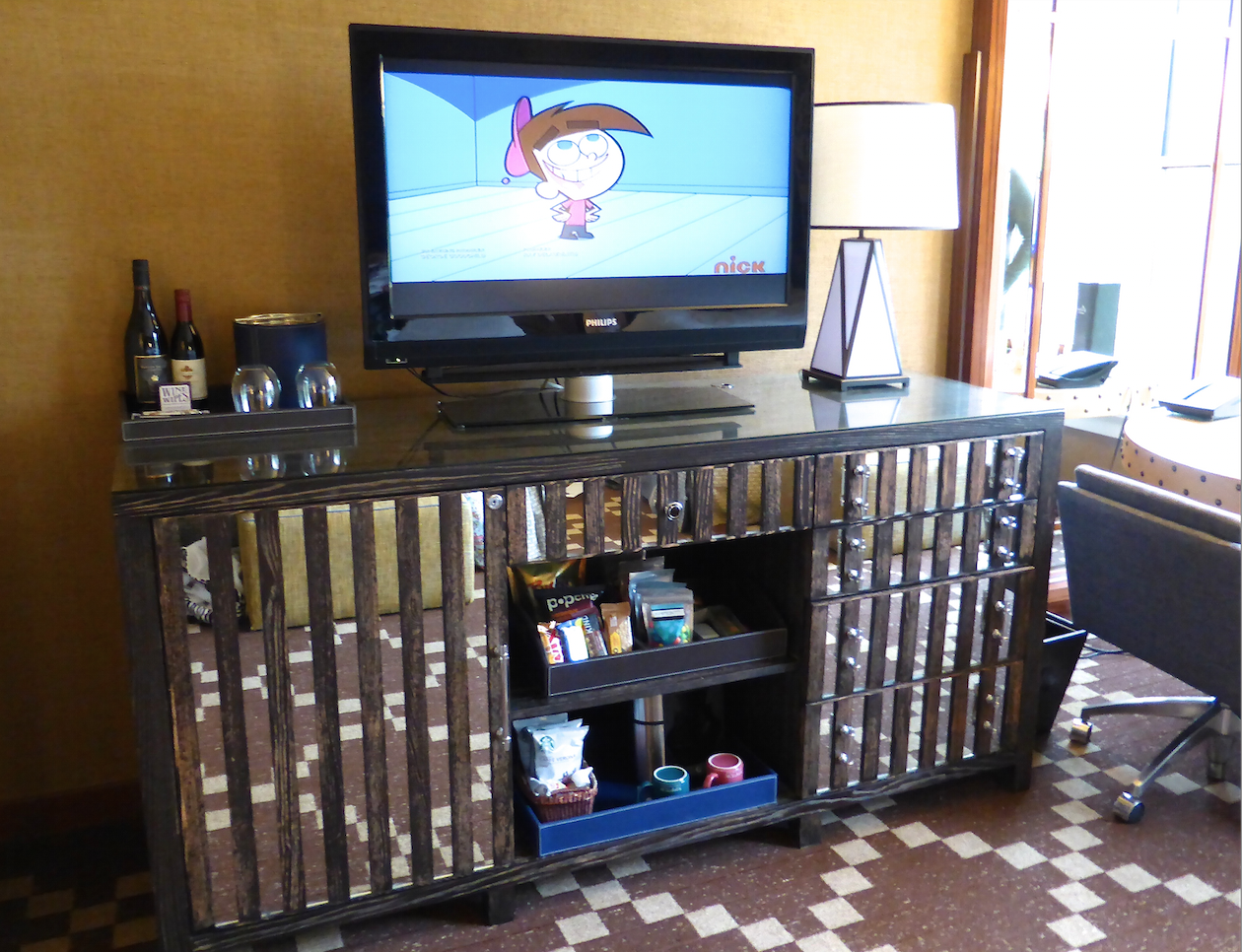 A fantastic indoor pool facility right next door.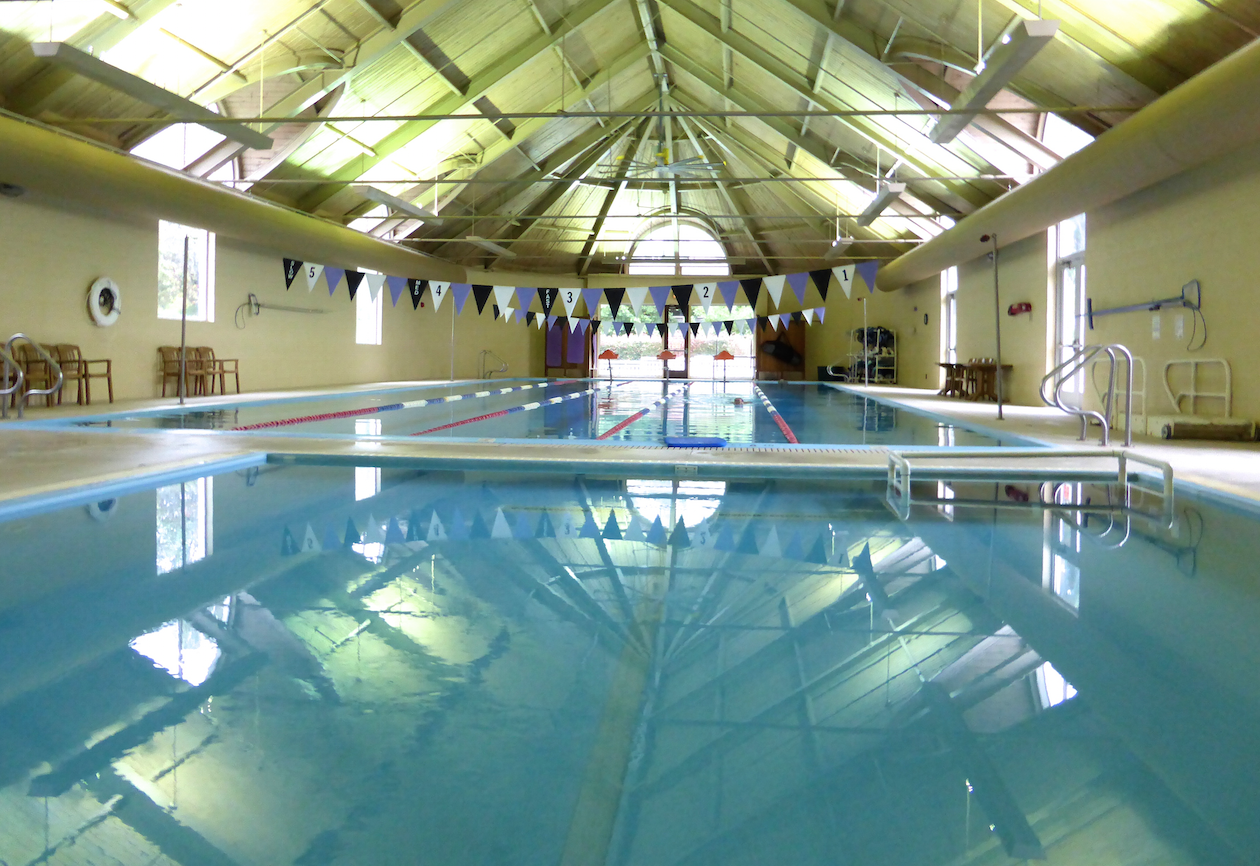 A comforting note under the bed.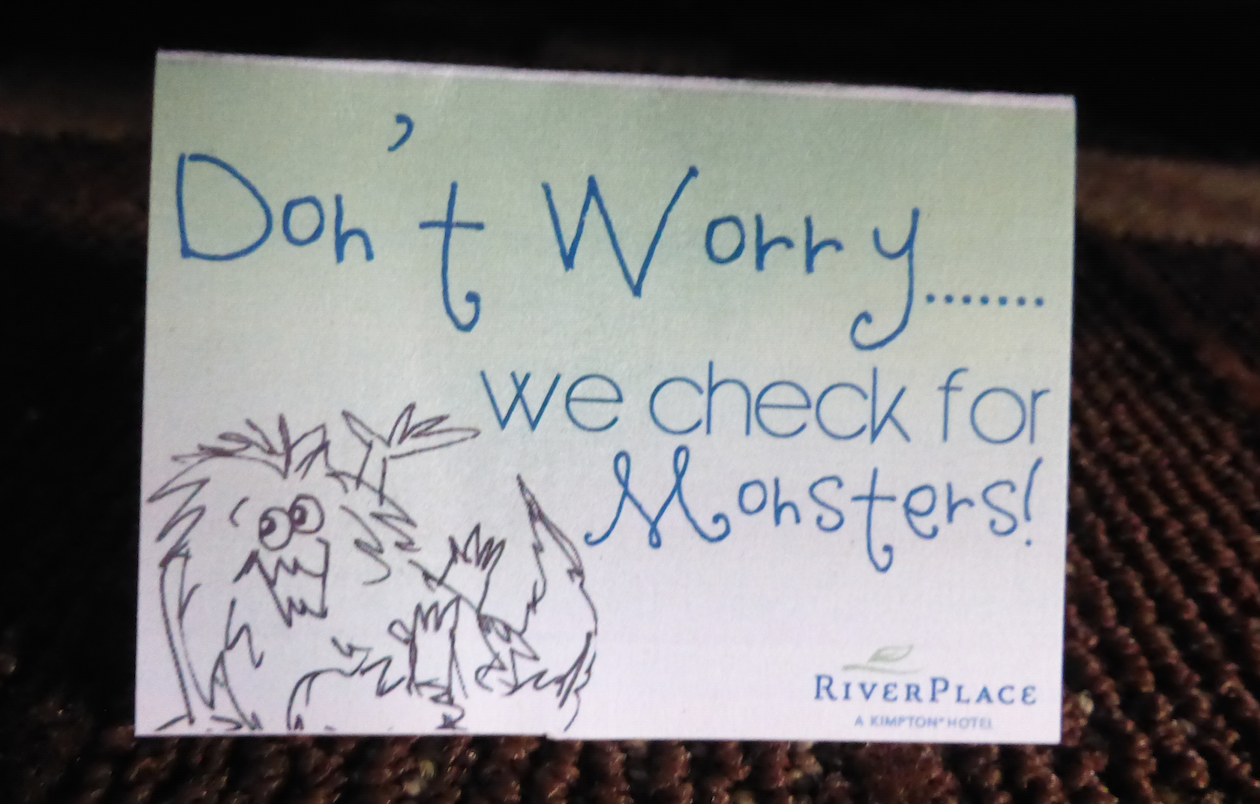 A nice place to rest after a busy day of sightseeing.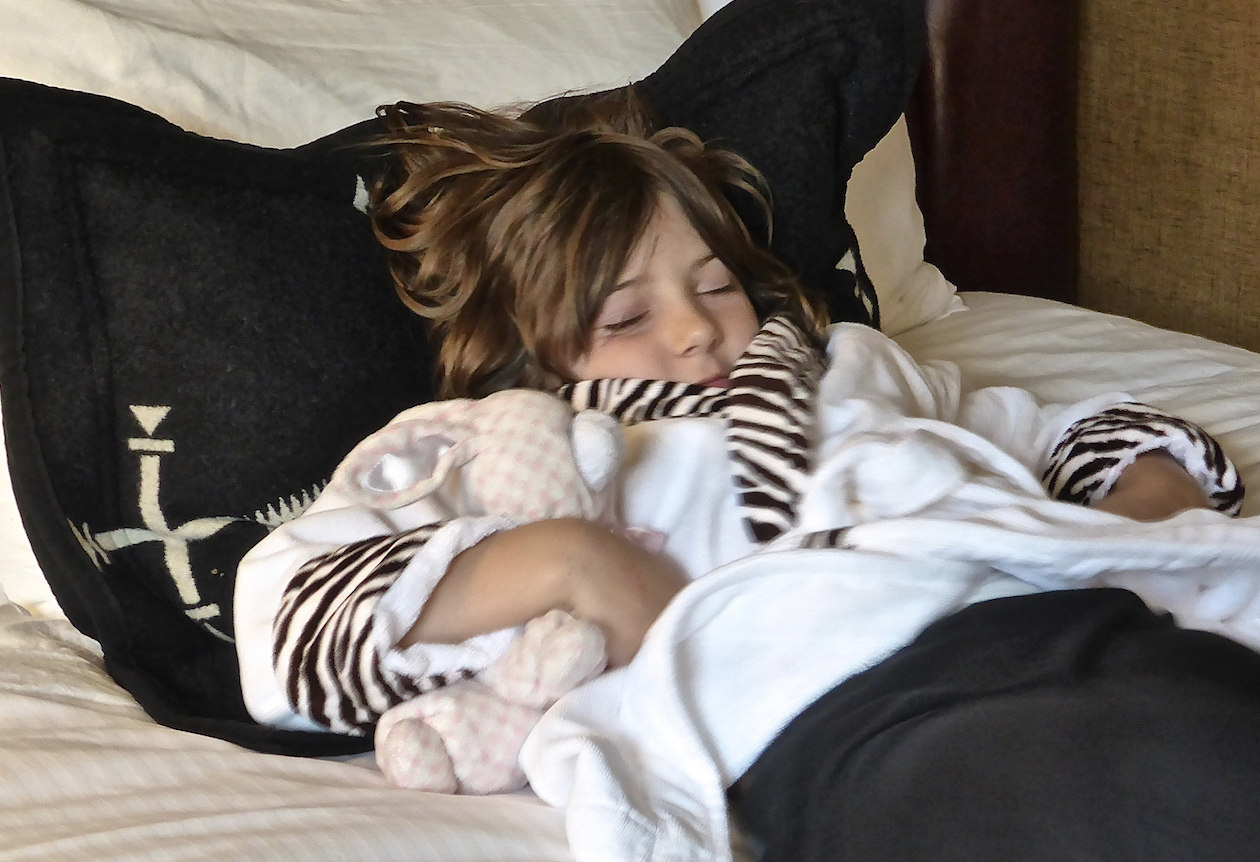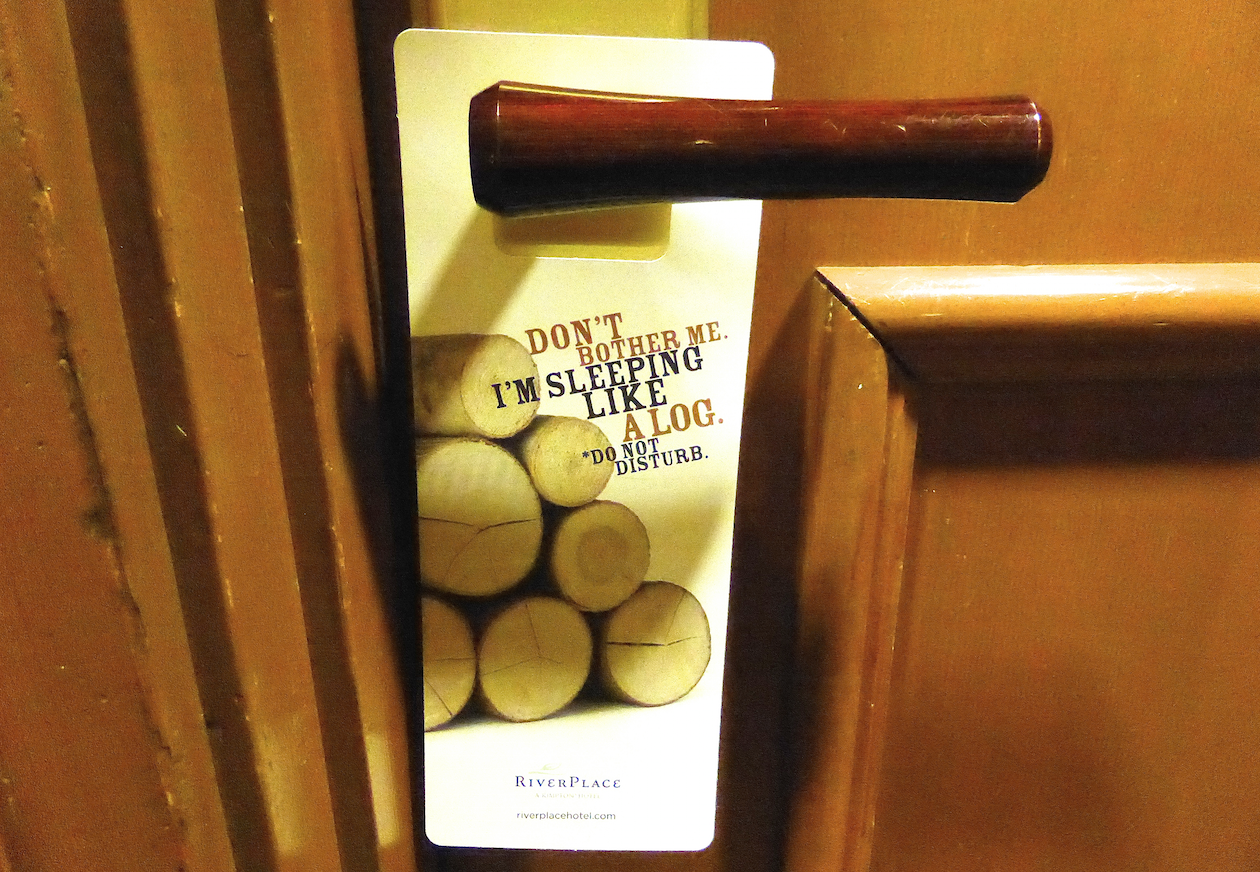 I would be remiss if I didn't mention one more thing that my children really look forward to when staying at a Kimpton.  As Kimpton Karma Rewards members, we are treated to an in-room $10 minbar credit, which I allow the kids to use (assuming they have behaved well). Although they spend a long time considering their treat options, they always choose the gummy bears.
More Information on The Kimpton RiverPlace in Portland :
Price Range: $$$
Hotel Class: 4 star
Reviews: 94% of family reviewers rate as 'Very Good' or 'Excellent' on Tripadvisor
For Availability: see the RiverPlace Hotel website
Tip: Before booking a stay at The RiverPlace, be sure to join the Kimpton Karma Rewards loyalty program (free to join).  Members receive special perks including a complimentary in-room snack credit, free wifi, spa credits, free nights, special rates and more !
Disclosure:  While in Portland we were offered a complimentary stay at the Kimpton RiverPlace. All opinions about the hotel are entirely my own.  As always on my website, I encourage you to read current reviews and room tips from other family travelers on Tripadvisor before booking.
You May Also Enjoy the Following Posts:
The McMenamins Kennedy School Hotel – Portland
10 Places not to Miss with Kids in Portland
The New Kimpton Palladian – Seattle
The Historic Timberline Lodge – Mt. Hood, Oregon
Cannon Beach, Oregon – with Kids