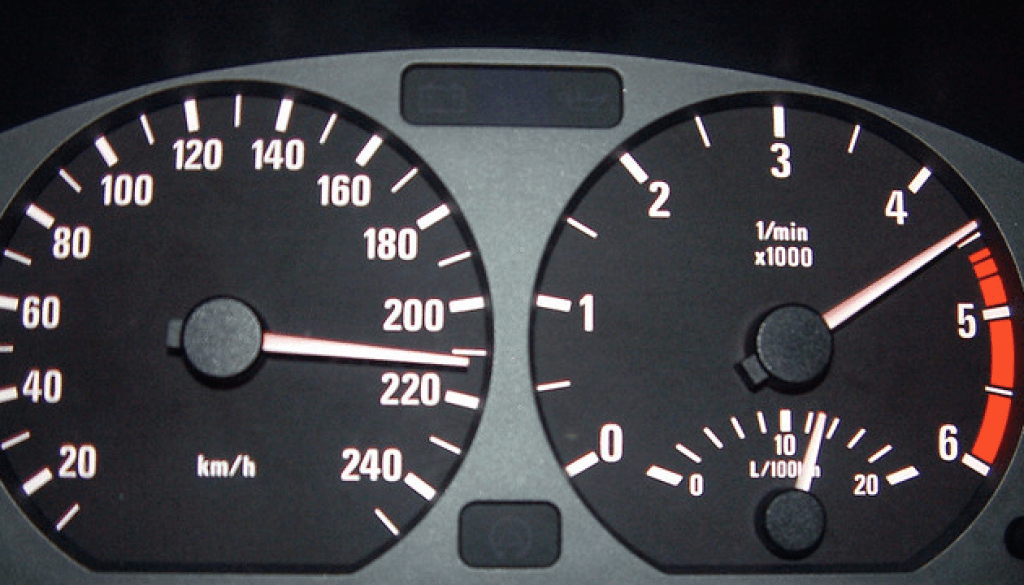 Sure we can do that !  So what if we've been away the past 5 weekends (plus a few extra days). What's one more 1000 mile road trip? Apparently, I still think I am 25, fully capable of surviving on 5 hours sleep a night for weeks on end, poutine and carrot sticks for dinner, and just rolling with each new situation.
Today I am going to admit to having hit the wall. The body doesn't lie. Since January 1st, I have had some kind of Norovirus, a week of sleepless nights with 2 children sick with colds, another week of sleepless nights with my own bad cold, a sore tooth (apparently fixed, but still hurting – I'll just chew on the other side for now), a spot in my eye (that I thought was an unseasonably late fruit fly in my house) and now a mysterious rash on my calf. Other than the eye thing (for which I do have a doctor's appointment), nothing seemed terribly serious. There is a clear message here, however. My body is simply is saying "Slow the bleep down!".
It's not just me who is driving this frenetic pace in our household. My husband is exactly the same. It is like we simply cannot pass up an opportunity to go somewhere. We both get itchy feet (fortunately not the medical condition) when we have stayed home for several weeks on end.
This past week, a trip that we had been dying to make came together at the very last minute. It was the first leg of a ski series I plan to write on B.C. and Alberta's "Powder Highway with kids". So what if I was still getting over my cold – we could do this. And in all fairness, we mostly had a great time. The trip has taken its toll on me physically however. My face is raw and peeling from the cold air and from blowing my nose 1000 times, my ears have finally stopped popping from a combination of the cold and the altitude,…..and then there is this thing about the rash on my leg.
This rash was a small patch that appeared on my calf on the first morning of our trip. No big deal….nothing a little Polysporin from my travel medical kit wouldn't clear up.  Day 2….that small rash was now a big rash on my calf, but the good news was, it was above my ski boot, so the program could continue. In a moment of "I sure hope this isn't flesh eating disease", I decided that I should visit a walk-in clinic, but alas, being Sunday, the only one in the small town of Revelstoke was closed. No problem, I would take action by going to the pharmacy and getting something stronger…Polysporin 3…., a concoction that looked like it would wipe out anything. Monday morning, no improvement, walk-in clinic open, but booked until late afternoon….and we had to be back on the highway to meet the obligations I had committed us to. I made a new plan that I would visit the walk-in clinic in the next town upon our arrival. Well, due to an avalanche that needed to be cleared in the mountain pass (2 hour wait at the summit) and losing one hour as we switched from Pacific to Mountain time, we arrived in the town of Golden, B.C. just as the walk-in clinic was closing.  Should I have gone to the hospital at this point? Probably, but it seemed excessive for a "rash".  Perhaps, just perhaps, I thought, the rash would be better the next morning (have I mentioned that I am a slightly delusional optimist by nature?).
Fast forward 2 days and we are home. I have finally visited a clinic where the doctor told me that it is probably viral and there is no point treating it with antivirals now because it is "too late". I am sleeping alone and considering burning my laundry and anything else I have come into contact with.  I feel like a leper.
Thankfully, we have no trips planned until late next month. My only goal as of this morning is to eat my veggies, take my vitamins, sleep well, and get my various issues taken care of (those appointments alone could take a few weeks).  I am even going to put our luggage away….not just in the hallway to be refilled. I have certainly heard the message loud and clear though… "Slow the *bleep* down !".
Note: This post was inspired by a podcast that we listened to on our road trip called 'Startup' (A series about what happens when someone who knows nothing about business starts one.), and specifically episode 12 titled "Burnout".  If you have not already listened to this series, you simply must…it is sheer brilliance.
Related Posts:
Nightmare Vacations – Confessions of 10 Family Travel Bloggers
First Time Family Camping Tips
Best Travel Car Seats for Airplanes
Best Portable Baby High Chairs 
Best Airplane Strollers for Travel