Last update: October 22nd, 2019 at 01:49 pm
Introducing the Hifold Booster Seat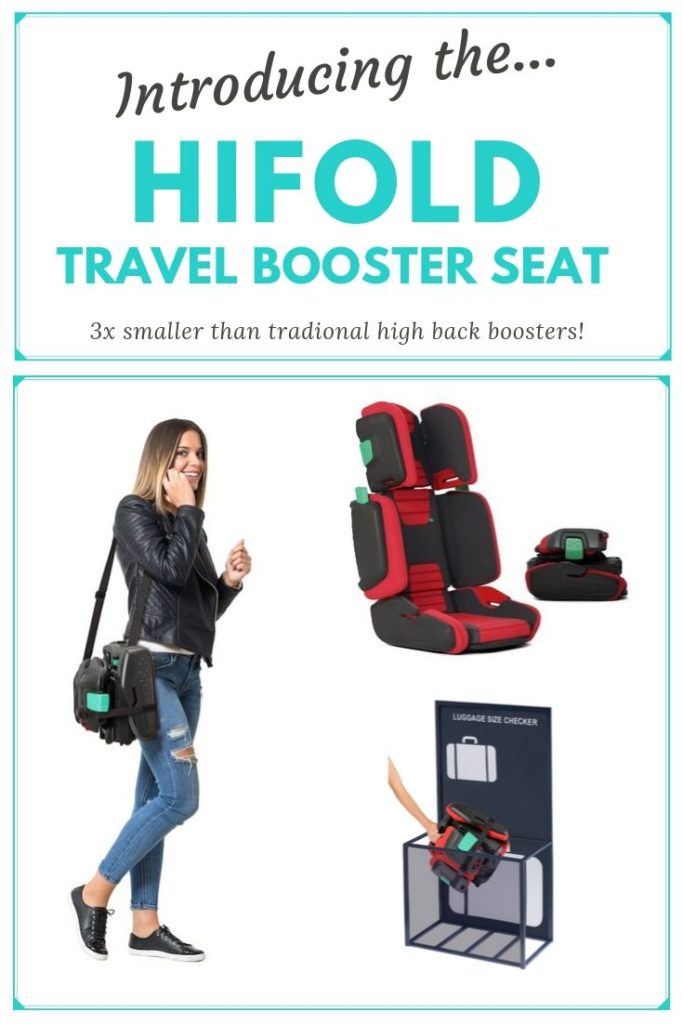 One of the things that I have found most challenging in our family travels has been dragging cars seats and booster seats around the world. Through the years, I feel like we have bought just about every travel car seat and travel booster seat on the market – trying to keep our kids safe and make our family travels easier. Since dragging car seats through airports and into taxis and rentals cars has also been one of biggest pains in our many years of family travel, I am always excited when I see something better come along.
May I introduce to you the new hifold narrow high back booster seat (from the good people who brought us the uber-compact mifold portable booster seat). The hifold is 3x smaller than a traditional high back booster and weighs only 10.8 lbs.! Check out the following introduction video or learn more about the hifold's cutting-edge features below.
Affiliate Disclosure: As an Amazon Associate I earn from qualifying purchases. This post also contains may also contain additional affiliate links.
Important Disclaimer: I intend for the information on this website to serve as a general overview on matters of interest derived from my experience traveling with my own children. I am not an expert on the subject and safety of booster seats or car seats. I attempt to ensure that the content is current and accurate but I do not guarantee its currency and accuracy.
Why Get a High Back Travel Booster Seat?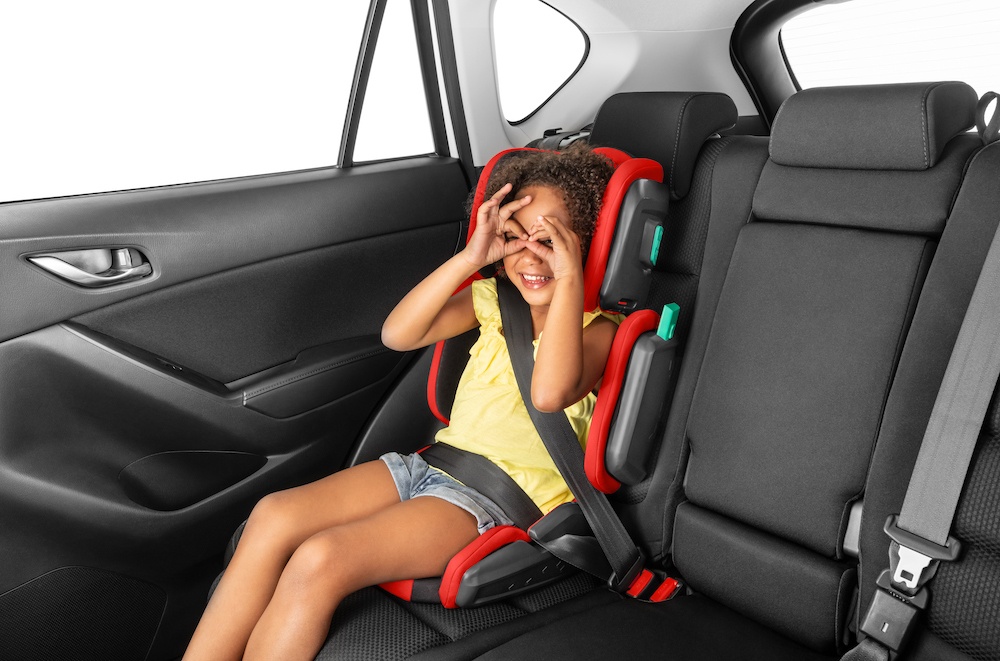 While backless travel car booster seats like the BubbleBum and the mifold have made life way easier for on-the-go parents and kids, it seems only logical that a high back travel booster seat would be the next great development.
There has been a trend in many countries around the world to keep kids in boosters longer and to phase out backless car booster seats in favor of high back models (that provide better head and neck support). For example, in the U.K., all new models of car booster seats sold on the market must be high back (although ones that came to market before March 2017 can still be sold and used – such as the mifold and the Bubble Bum).
One of the super cool things about the hifold travel booster seat is that it is designed to meet safety standards in multiple markets (U.K., Canada, U.S.A. etc.). As a traveler, this makes me very happy because we were often toting around a travel booster seat that was legal in one place but not in another.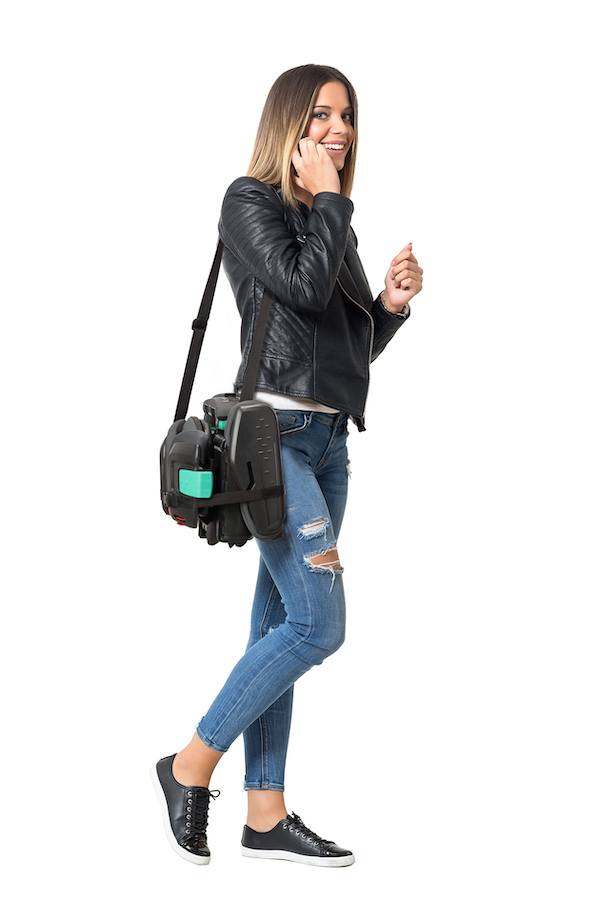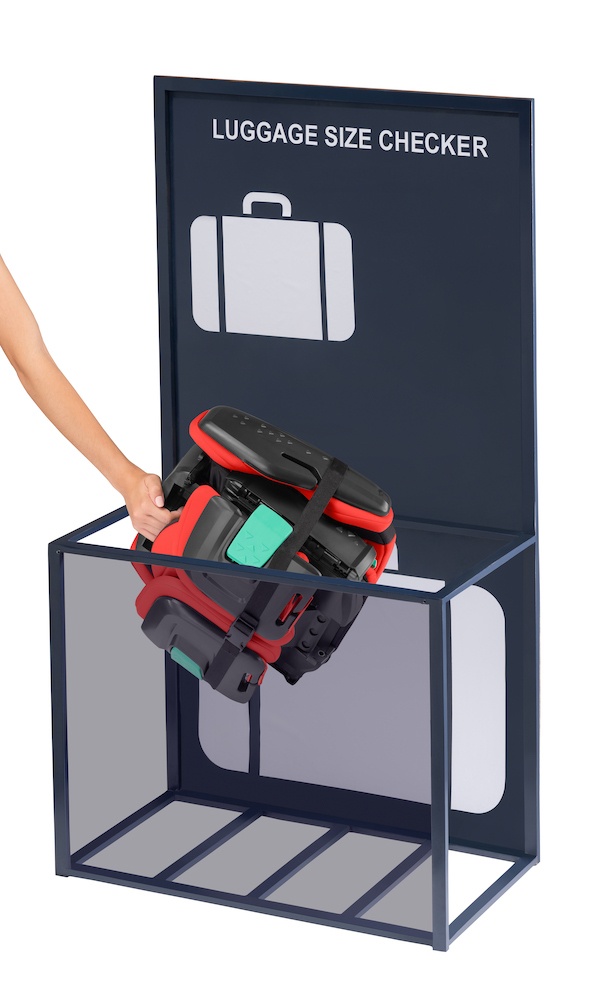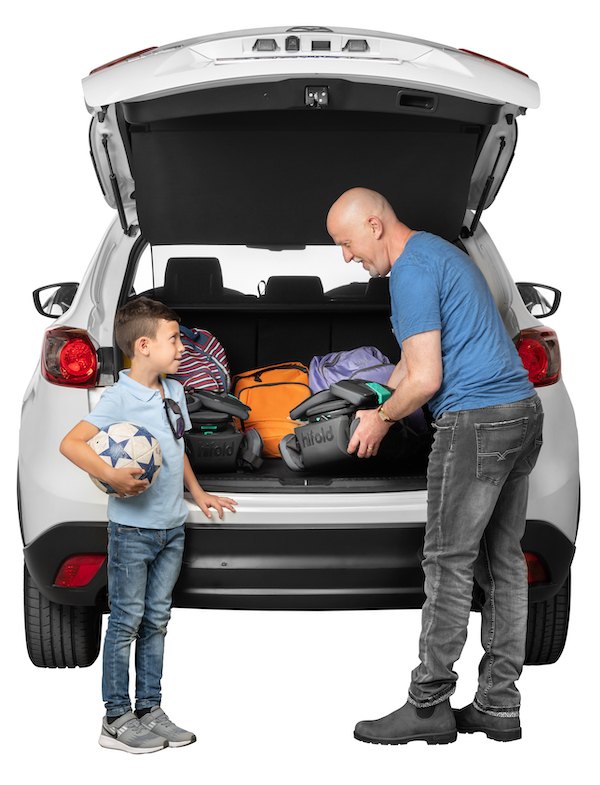 Hifold Features
The Perfect Fit – The hifold can be adjusted in 4 areas to get the perfect fit for a growing child, including the seat width, the body width, the head width, and the height (for a total of 243 unique positions).
Compact – It's 3x smaller than a typical high back booster seat ! With the mifold's MultiFold TM system, this portable booster seat quickly folds down into a compact and convenient size making it ideal for storage.
Easy to Carry – The convenient carry strap makes it a very portable booster seat for travel and for moving from car to car with carpooling and taxis.
Fits 3 in a Row – For people looking for a narrow booster seat for travel or for carpooling, the hifold provides an excellent solution (will fit 3 across in most vehicles).
Lightweight – This lightweight booster seat weighs only 10 lbs. 2oz (4.6 kg).
Long Lasting – The hifold can be used by children weighing 15kg to 45kg (33 pounds to 100 pounds) and 90cm to 150cm (36" to 59") tall. The seat must be used in accordance with local booster seat regulation, of course.
Designed for Safety – The 6 advanced impact-protection zones and 4 layer design ensure optimum comfort and protection. hifold uses advanced lightweight materials including EPE, EVA, PU foam and a Polypropylene shell.
Designed for Worldwide Use – On delivery, hifold will comply with UN ECE R44/04 for European countries and NHTSA / FMVSS 213 for the USA. (For Canada, the RSSR CMVSS 213 regulation is almost complete and the CCC process for regulation in China has begun.)*
* The regulatory compliance process has not started for Australia. Currently, hifold cannot be used or sold in Australia.
Hifold Booster Specifications
Height – Folded: 9.8″ (25cm). Full height: 29.7″ (75.5cm).
Length – Folded: 13.5″ (34.4cm). Full height: 15.6″ (39.7cm).
Width – Folded 13.5″ (34.4cm). Full height 18.9″ (48cm).
Weight – 10lbs, 2oz. (4.6kg).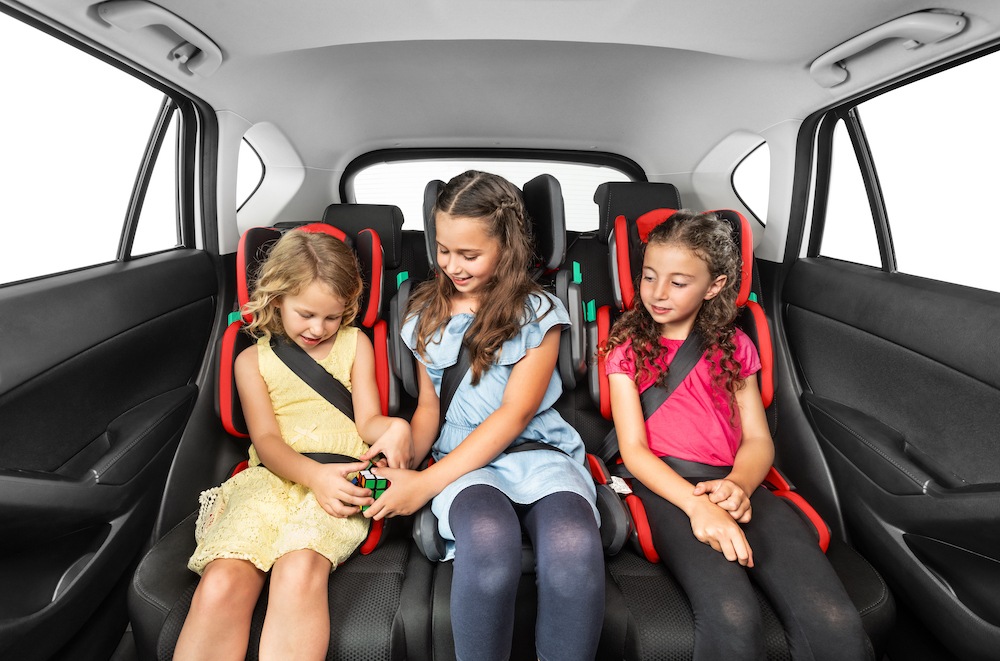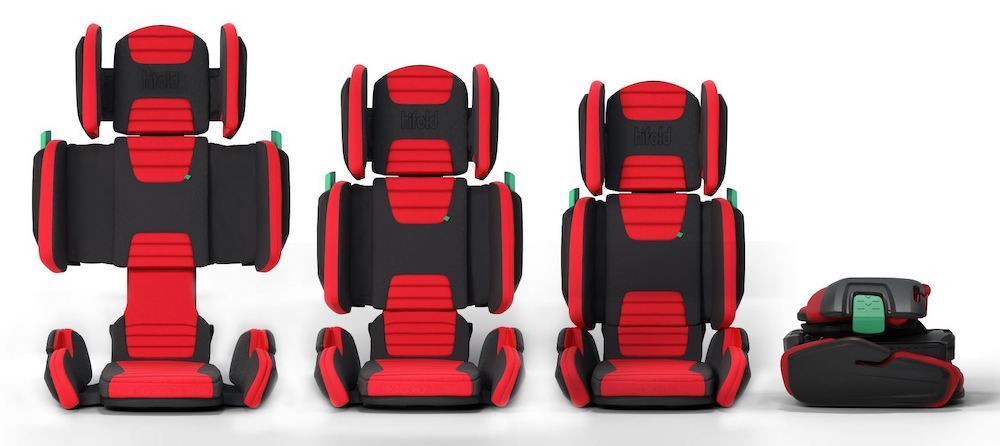 Where to Buy the Hifold
The hifold will be available on Amazon.com as of Oct. 31st, 2019 (pre-order to get one of the first).
Note: I have been told by the company that the hifold will be available in Canada by December, 2019. The hifold booster does not yet have regulatory approval for Australia.
All images in this post are courtesy of hifold.
Further Reading: