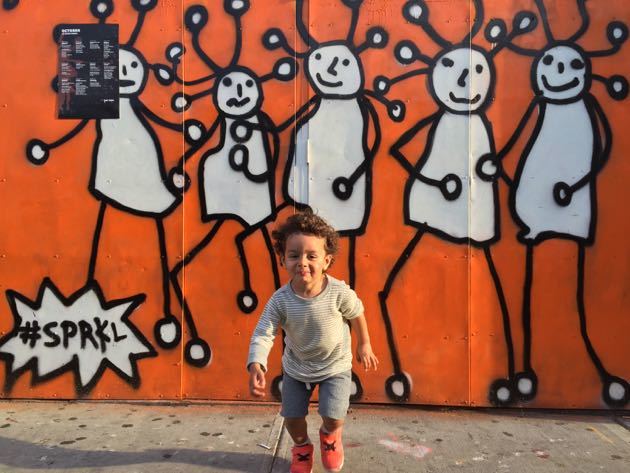 I would like to thank my endlessly stylish friend Sarah Dohm and her adorable toddler son for the following post about Brooklyn and beyond. 
My small family of three commits to time on the Northern New Jersey coast each year in order for my in-laws to spend time with their grandson. This year, having grown [much] wiser from last year's trip, I came prepared and well relaxed. Our stay in Jersey (Ocean Grove to be exact) would be a breeze with daily beach visits*, the odd daytime glass of wine, napping when our toddler napped and proper meals (we opted for a fantastic vacation rental this year – full kitchen). No family dysfunction would break my mood. After all, I had planned a one day Manhattan sojourn for myself, and at the end of the week at the Jersey Shore we were taking the 45 minute ferry to Brooklyn for our own version of hip-parent travel.
*The Atlantic coast beaches in September are picture perfect, clean, safe and warm, with miles of boardwalk to cover.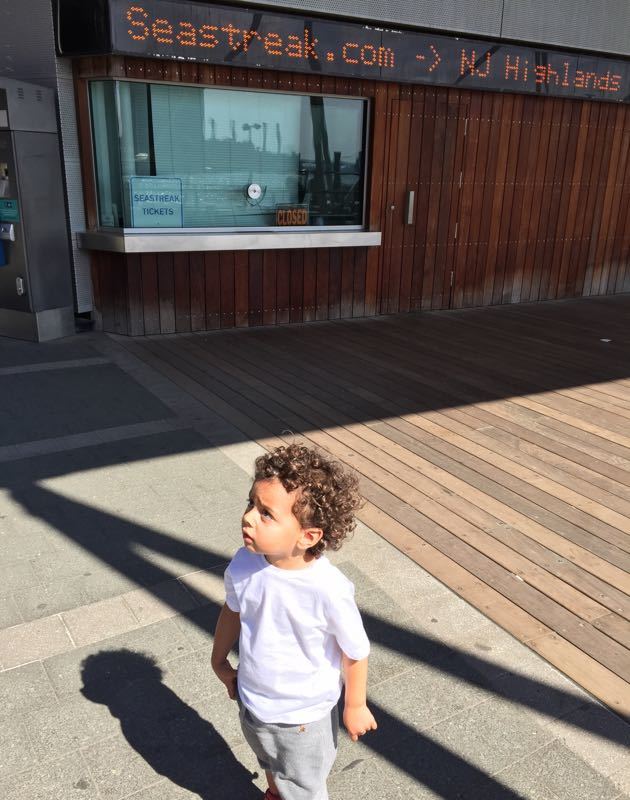 The ferry to Brooklyn was actually epic. Despite having travelled to Manhattan many times for work or pleasure, I have never even come close to the views and sights you see on this boat ride. Leaving the Heights/Sandy Hook in NJ, the Seastreak high speed ferry rips up the Upper Bay passing her Lady Liberty, Governor's Island, under the Verrazano Bridge and then right over to the East River landing at Pier 11/Wall Street. You literally get off this boat and onto the next commuter ferry.
The East River Ferry* is also a high speed, zero fuss way to travel. We did it with 2 suitcases, 1 stroller, 1 toddler, 2 carry-ons, 1 toddler backpack and very little patience. In 6 minutes this is what you see: Panoramic view of the Brooklyn Bridge and a detailed view while passing underneath, followed by the Manhattan Bridge and the Williamsburg Bridge. The whole while Manhattan is a stone's throw off the port side and Brooklyn is the same distance off the starboard. The East River is VERY busy/extremely exciting for a toddler…and well travelled adult. Everything from mammoth freighters with 3 tugboats working hard to get it down stream, to the lost old man in a kayak clearly being taken for a ride (don't worry the current was fast-tracking him to one of the many coast guard vessels on the waterway). There is almost too much for you to take in on one trip (the trip should also be experienced at night for a view of the beautiful skyline).
*The East River Ferry jaunt costs $4-$6/adult and could (should) be your main way to get from North to South Brooklyn or over to 34th (Manhattan) and even down to the Financial District (think Century 21, Canal Street, LES and a short walk across the island to Tribeca and surrounding hoods).
Tip: The NY Waterway App is free and makes for an easy way to master the schedule, ferry times and docks.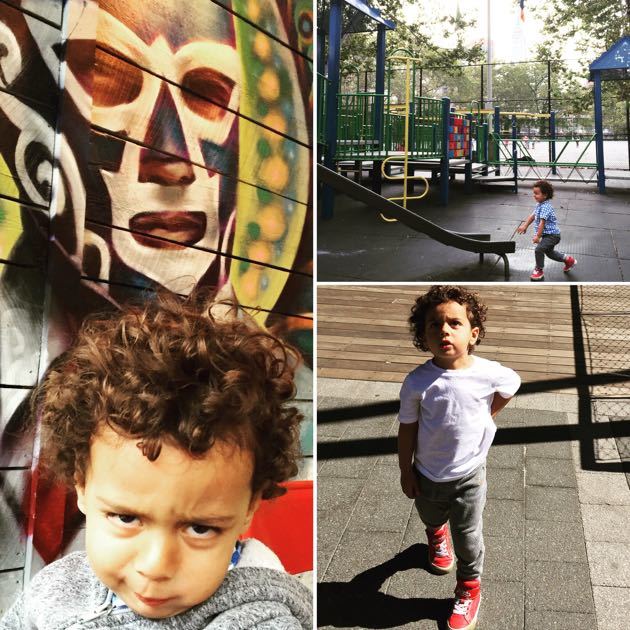 Upon arriving in Brooklyn, we were heading to The Box House – a fantastic hotel in quiet Greenpoint (the northern most tip of BKLYN). The hotel has a subway stop nearby if you aren't a walker, or a family bike renter as we are. The Box House Hotel has exceptional customer service, great features, and if you like being a part of the 'next hip area' –  book it.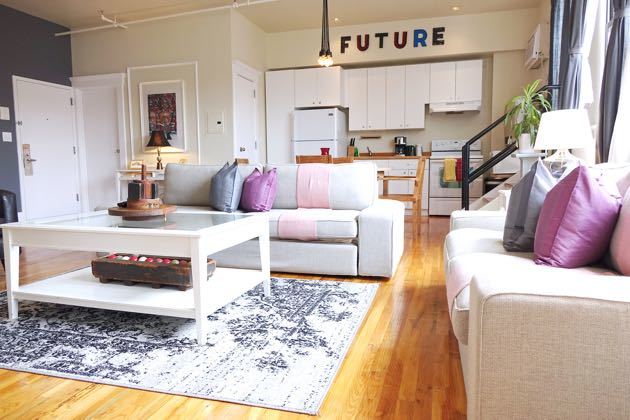 Things to try in Brooklyn:
Smorgasburg market at East River Park.
McCarren Park for playground(s) and hip family gatherings.
Mast Brothers Chocolatiers (born and bred in Brooklyn!)….beards not quite optional if you work there.
Brooklyn Denim Co (from Closed Denim to James and everything in between). The store is for you and the peek-a-boo window in the pattern making and tailoring side is for your little one. "Are they making my pants!? But I am wearing them."
Soul Cycle spin studio with a kids' drop in fun centre next door.
Lobster Joint for your East Coast lobster fix without the extra trip out to the Hamptons.
La Esquina for perfection every time in Manhattan and their diner + expansive patio location in Brooklyn. Go early with all the other fam-jams.
Soundtrack for the trip: Always and forever @noonpacific as it promotes amazing dance parties instead of meltdowns. (See in App Store).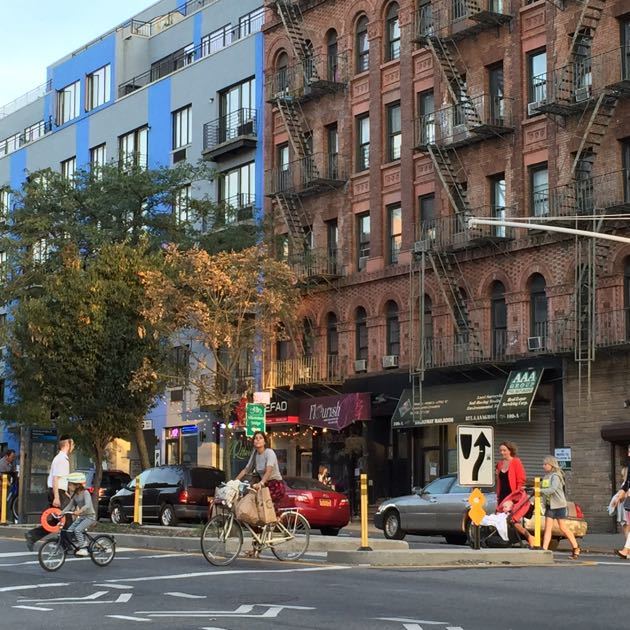 Best memory: While hard to choose…there is little that has come close to watching a 2.5 year old's face while on the top deck (outside) of a high speed boat cruising under the Brooklyn Bridge with the UN smoothly passing by, the Empire State building's spire in the near distance and the new World Trade Centre tower standing proud in the southern distance. Pure joy.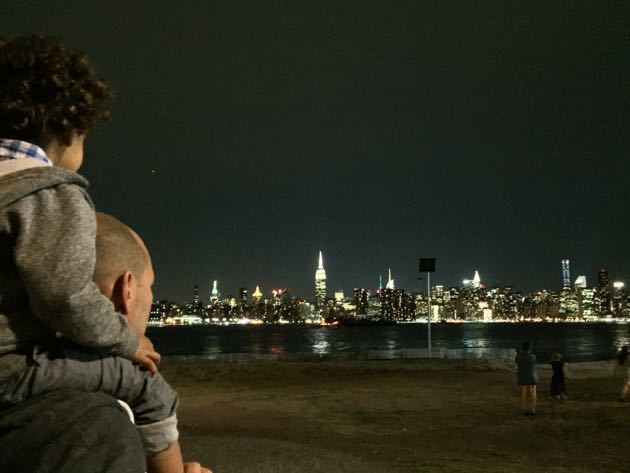 Was it hard not to spend more time (we only spent a day) in Manhattan? No. When our son is a little older, we will have more time in a day to hit the museums, the Highline and all the other spots I imagined us getting to this trip as a family. Sometimes the best vacations are the ones where you let go of accomplishing things and just experience the environment around you. I'm now a lover of Brooklyn and cannot wait to head back next year, if not sooner. Everything I saw in stores and didn't have time to try on, I made a note of on my phone and ordered online back in the hotel room with a glass of great wine and a plate of cheese on the table beside me. Good night New York!
Biggest regret? Watching the chill dad zip up to the park on his Quinny longboardstroller …I wish I bought one last year. Can I justify the price tag if my son only has 2 years left to ride in it? You tell me…did I hear a yes?
About Sarah Dohm
A mum of one, @dohmain often looks up exhausted to see a mother of 3, or more, handling things with military precision. These are the times she remembers being a parent means she can still get everything on her to-do list done…just not necessarily in the same time frame as she used to. She loves to host (and cook) meals, takes wine cultivation courses (because it allows her to 'drink responsibly' with an air of intelligence) and holds down a career in Brand Strategy & Graphic Design. Renovating homes, running a Vancouver vacation rental (dohmhome.com), and thinking about "what next" are her side jobs. Having a clear schedule sounds great in her dreams, however, her natural drive to invent, create, discuss and admire has yet to let go of her. On the odd occasion you may find some great tips on interiors, cuisine, personal style and life at dohmain.ca. She travels often.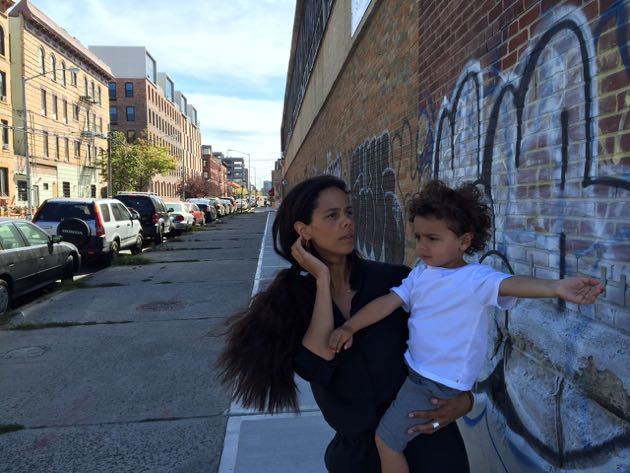 Further Reading
.