Last update: March 6th, 2021 at 08:21 am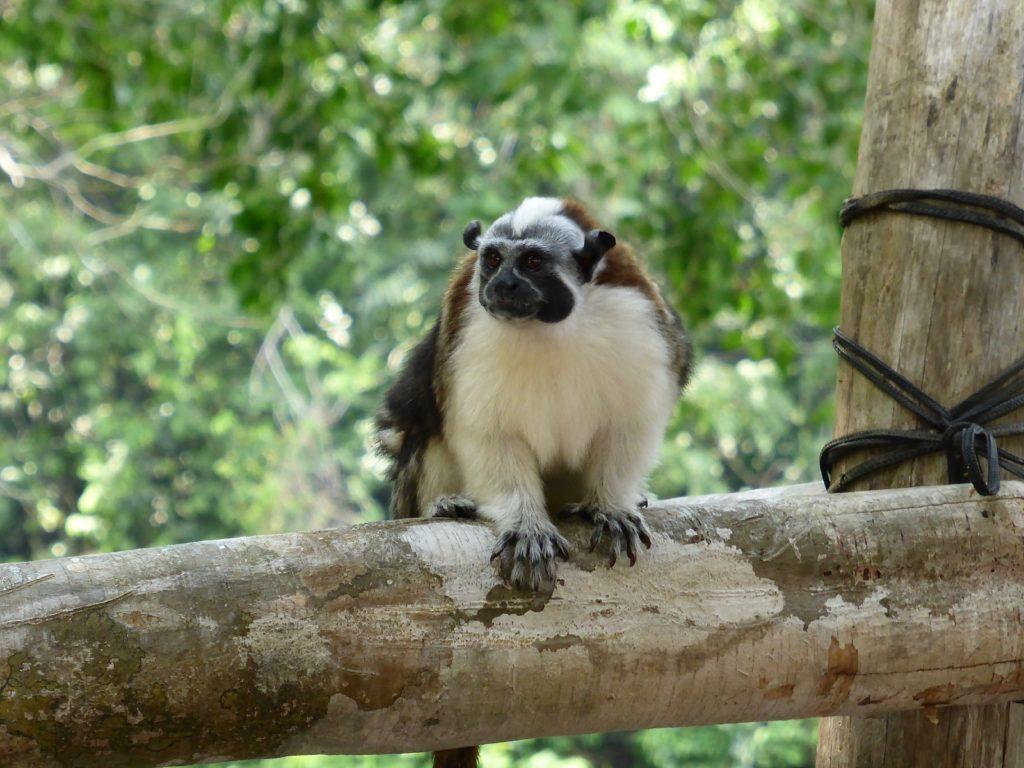 A Visit to Jungle Land Panama
"It's not a hotel, it's a BOATel !"  shouted my kids as we arrived at Jungle Land, Panama.
I stumbled across this unique locale while researching family-friendly ecolodges close to Panama City. For most of them, either my kids were too young to visit, or, as was the case with the better known Gamboa Rainforest Resort, I just couldn't fork out the money for a place with only lukewarm reviews. Jungle Land's reviews, on the other hand, were great. Now I am going to say that Jungle Land is not exactly what I would call an ecolodge, it is more of a jungle entertainment experience, action packed with viewings (some staged) of monkeys, toucans, caimains, snakes and more, on Captain Carl's barge turned floating hotel.  See little video or read on.
An adventure with Jungle Land starts with a boat pick up from the Gamboa public boat ramp, 40 minutes outside of Panama City. Once on the boat, you can get a great view of the large ships on their way to and from the locks of the Panama Canal, followed by some interesting wildlife sightings. Along the way, Captain Carl shares a lot of interesting information about the canal and the surrounding ecosystem. Upon arrival, you are in for an action packed day with options to fish (catch and release), kayak, swim or just grab a hammock and enjoy a book.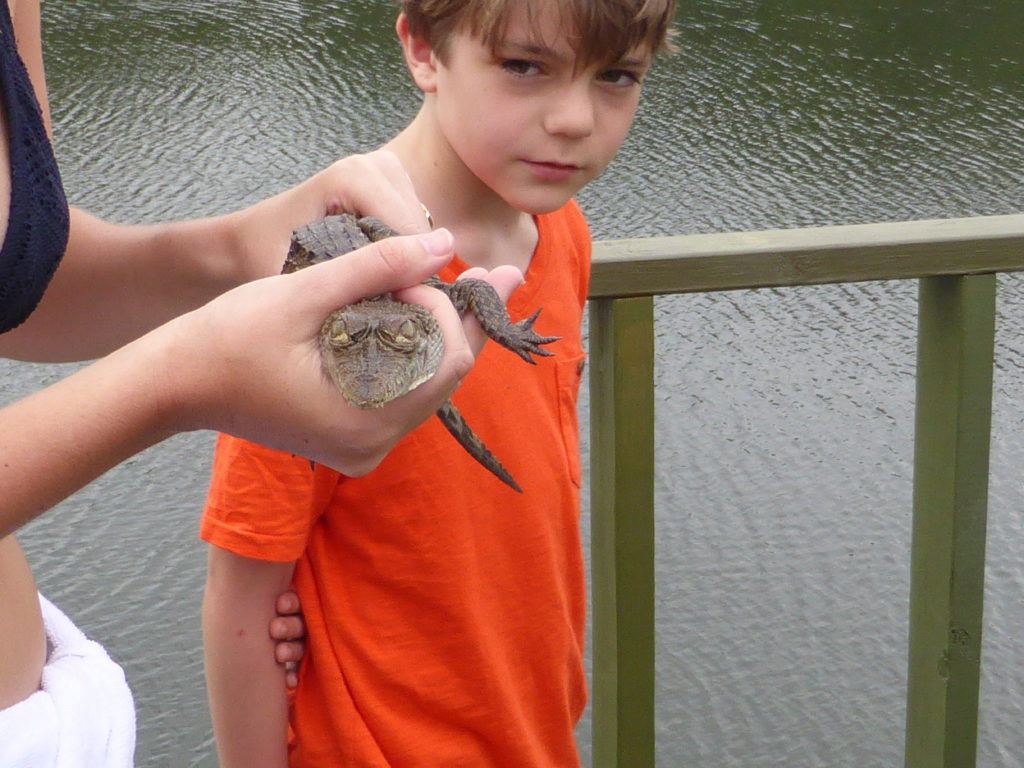 For our family, we were very happy to have chosen the option to stay overnight rather than just a day trip. As the large group motored away into the distance in the late afternoon sun, we had a chance to just relax, listen to the distant howler monkeys and go for a sunset fishing trip (with the pre-requisite cocktails encouraged by Captain Carl). Later in the evening, my son and husband went out on the nocturnal boat tour for a viewing of the alligators and caiman which I was told I should absolutely not have missed.
&nbsp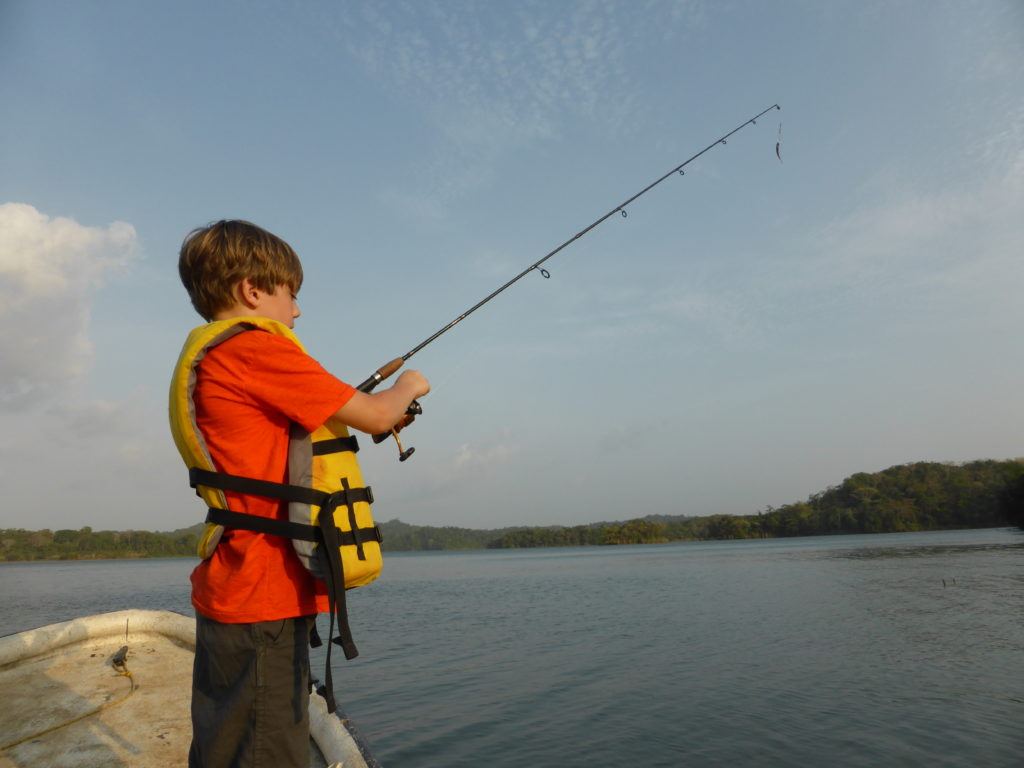 Part of the charm of Jungle Land is Captain Carl himself. A gruff sounding man, with a heart of gold (as his staff attested), he manages to keep a very excited group of visitors both entertained and under control. Personally, I appreciated his well rehearsed jokes, opinionated commentary, and the no-nonsense tone he used to stop an indulged child from hand feeding a monkey after being repeatedly cautioned not to. Judging by the conversation behind me on the boat, I wasn't the only one conjuring up images of this little Veruca Salt (of Charlie and the Chocolate Factory fame) being picked up and taken away into the jungle by the monkeys.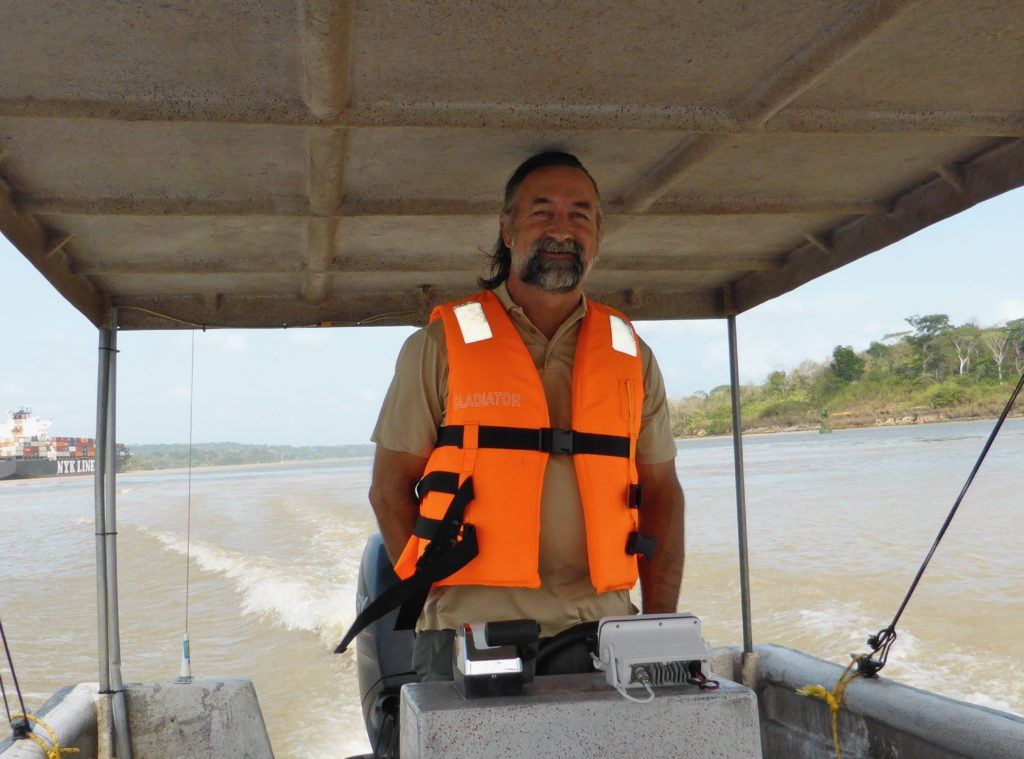 Jungle Land does not have a fixed age for children to visit, but you need to remember that you are on a floating barge that is one big water hazard. That said, there are plently of life jackets, and as long as you are ready to be 'on' at all times, this can work. Ideally, however, I'd say this place is perfect for children who can swim and be somewhat controlled in contained spaces. The other thing to be aware of is that the lodge is also a popular spot for birders (there were 2 groups on our visit). Did my kids scare away their elusive prize?  Possibly. But if so, they were very gracious about it.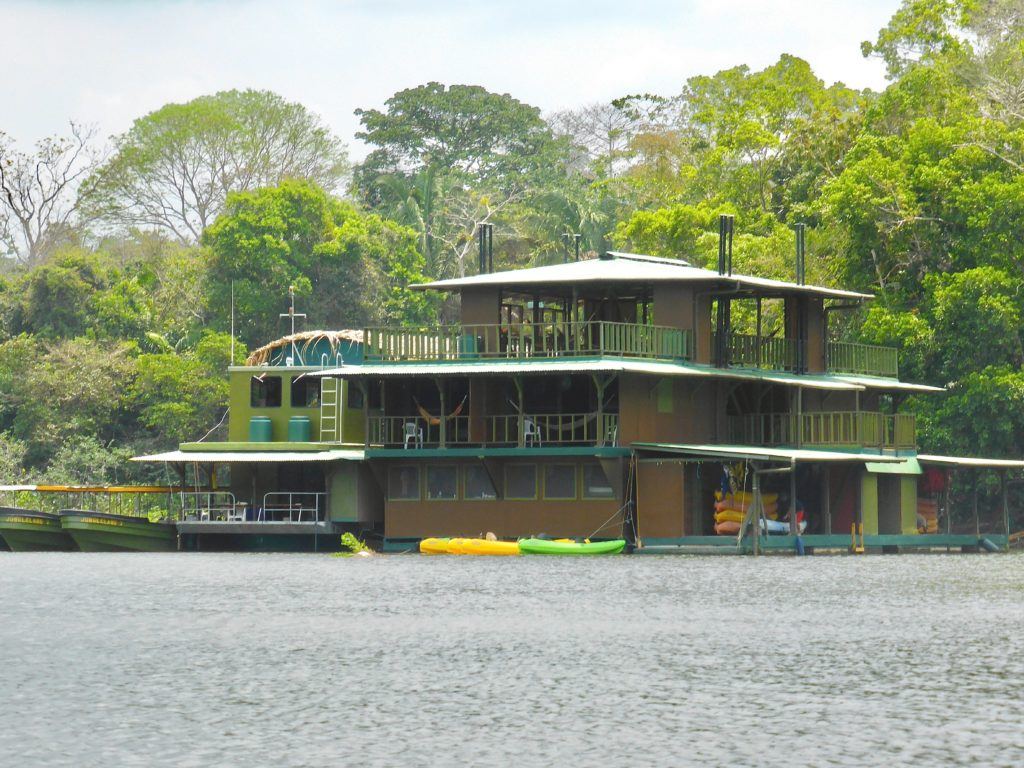 About Jungle Land Panama (website)
Reviews: 100% of families rate as "very good" or "excellent" TripAdvisor.
Best Room for Families: deluxe room with bathroom / balcony (up to 2 king size bed or 8 singles).
Nightly Rate From: $175 per adult, $105 per child (6-12), children 5 and under are free.
Includes: A 24 hour stay, all meals and beverages (including alcohol), nocturnal safari and day tour, fishing, swimming, hiking and kayaking, linens and towels, transfer via motor launch from Gamboa Public boat ramp (hotel pick up from Panama City can be arranged for and additional $50).
Not to be Missed: The nocturnal safari. I'd say more about it…..but I missed it.
You May Also Enjoy the Following Posts: