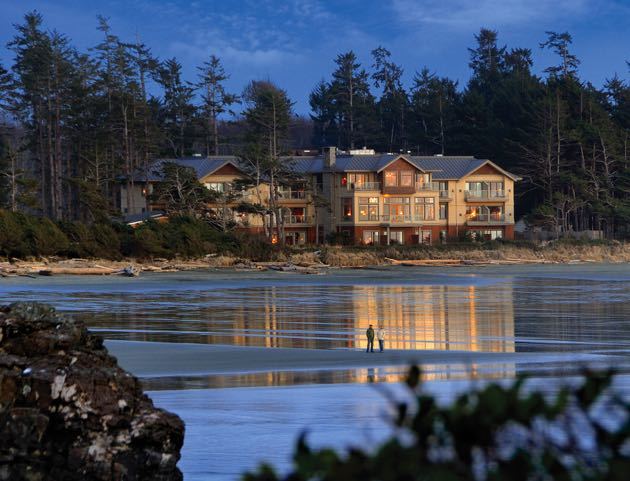 I had been eyeing up Tofino's Long Beach Lodge Resort on Vancouver Island's wild and rugged West Coast for quite a while. Our family had fallen head over heels in love with Tofino's stunning beaches and Day-Glo anemone filled tidal pools on a trip a few years back, and I regularly found myself trying to put together another weekend getaway. When I would peruse through the many hotel and resort options (my perfect Friday night, believe it or not), I couldn't help but notice that the Long Beach Lodge Resort seemed quite beloved by guests.The fact that it was smack dab in the middle of the stunning Cox Bay (where I had once attempted to surf) and would welcome both kids and dogs with open arms, convinced me that we had to try it. Take a peek at this short video of our stay or just read on to learn more.
Arriving at the resort a little early for check-in, our kids stormed the beach. They ran, they played in the waves, they watched the surfers, they dug in the sand and they marveled at the incredible life that inhabits the tidal pools.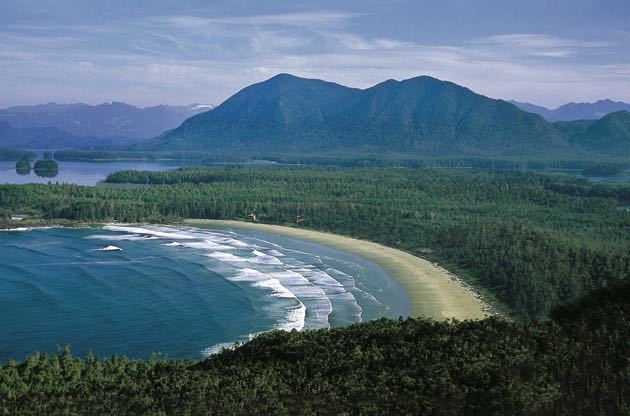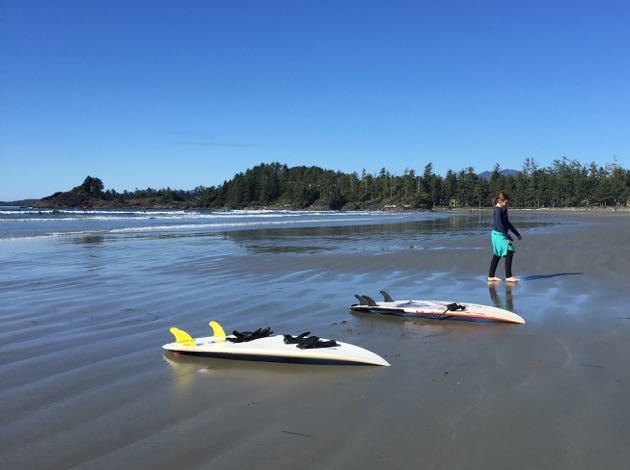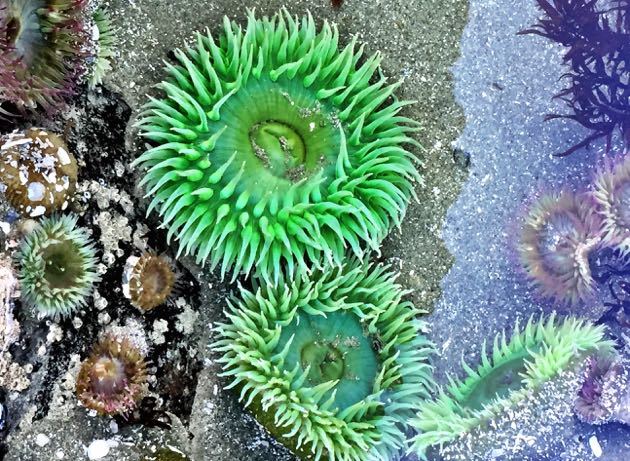 When I could finally pry the kids off the beach, we checked in. At the Long Beach Lodge Resort, you can choose to either stay in one of the lovely rooms in the main lodge (many with ocean views and balconies) or in one of the 20 cottages tucked into the West Coast rain forest behind the main lodge. Opting for the latter, we enjoyed being able to spread out in a cozy two bedroom unit which included two full bathrooms, a fully equipped kitchen, and an outdoor hot tub. As one who likes a little luxury, I especially appreciated the heated bathroom floors, the plush robes, the soaker tub, the nice toiletries, and the Keurig coffee maker.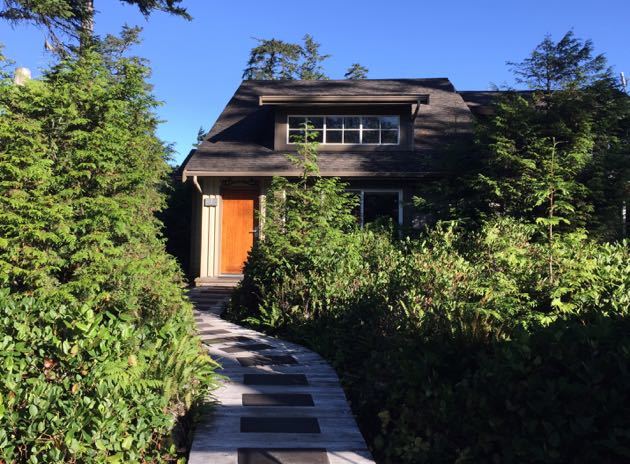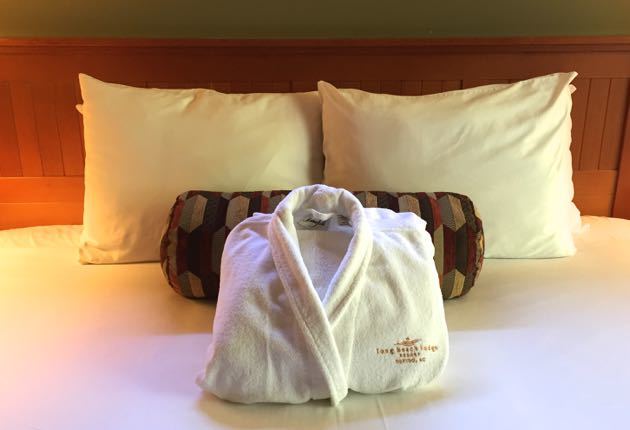 Even our dog Lucy was made to feel at home with a welcome kit that included a mat, dog bowls and some dog treats.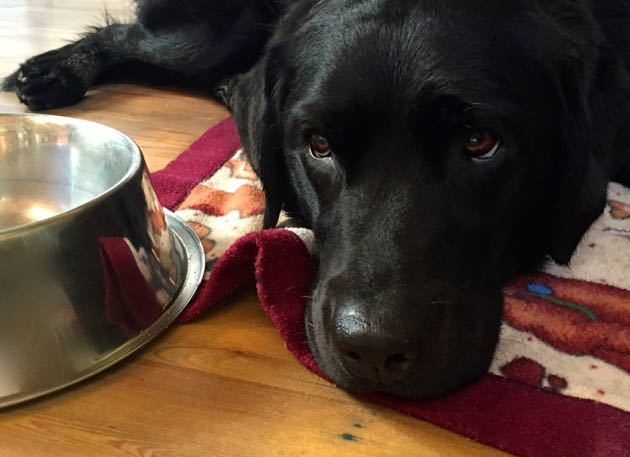 Our kids didn't waste any time in picking out some games in the main lodge to play back in the room. The lodge also has sand toys, kites and DVDs for loan to keep little ones busy.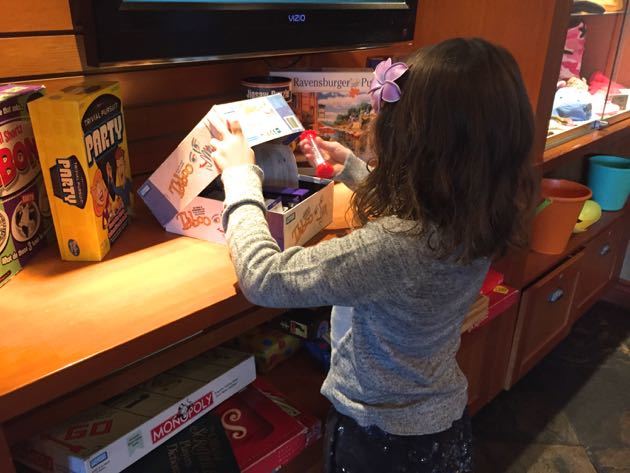 The resort's Surf Club has a very nice gym, a beautiful outdoor hot tub, a cafe and a gift shop. For longer stays many guests will also appreciate the on site coin laundry and gas BBQs.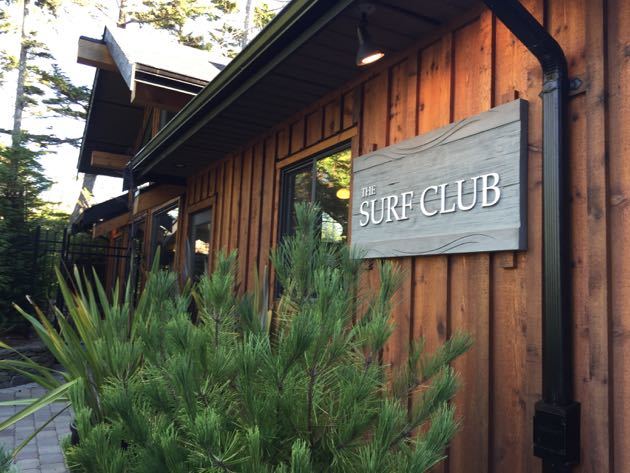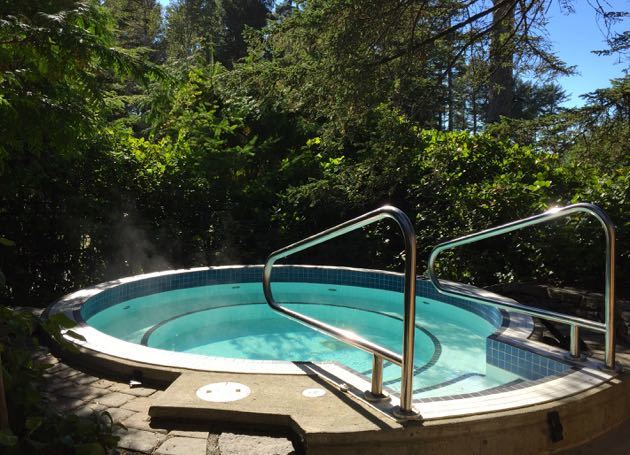 Since Cox Bay is a great place to surf (very forgiving for newbies) the resort also offers surfing lessons for all ages.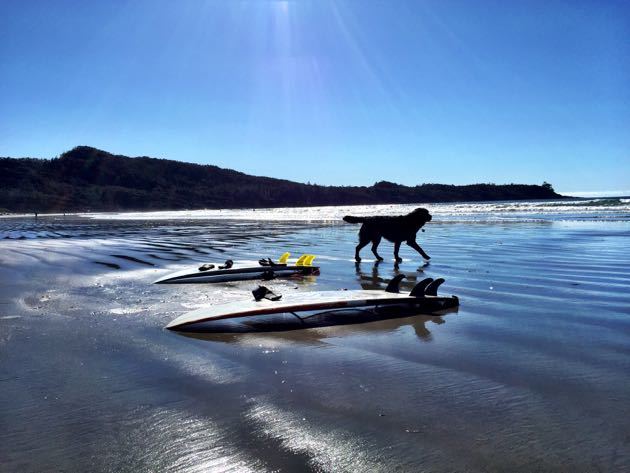 We were initially disappointed to learn that you cannot have a beach fire on Cox Bay (as opposed to some of the other Tofino beaches). It makes sense, however, as this beach borders the Pacific Rim National Park and nobody wants to accidentally burn down a pristine rain forest. That said, on the night of our stay, we enjoyed something way more special – a lunar eclipse in a cloudless sky. Sorry, no photo of that one as my iPhone night photography needs some work. Here was the super moon over the beach in the morning though.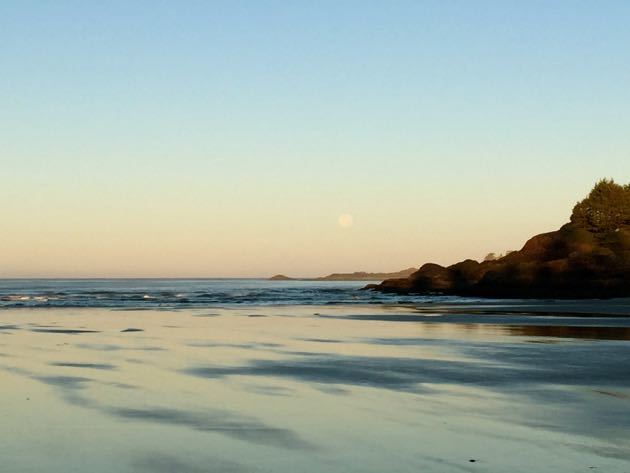 With only one night in Tofino, we chose to dine at the critically acclaimed Wolf in the Fog restaurant in town (my foodie husband was desperate to try it after reading an article about it in Air Canada's Enroute magazine). We were told by a couple sitting next to us during dinner, however, that the Great Room at the LBLR was also one of their favourites for an evening out. We did enjoy a delicious breakfast there the following morning with a breathtaking view of the bay (it also has a very good kids' menu).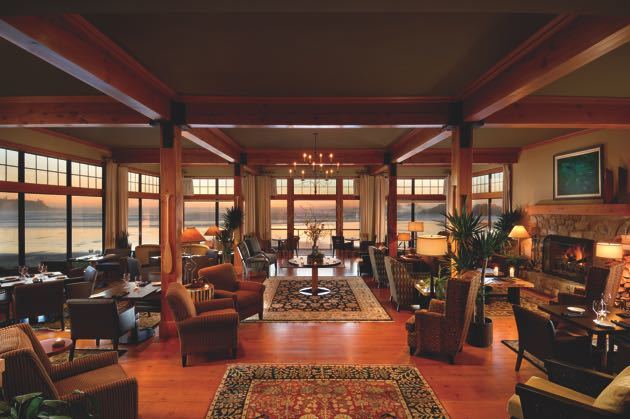 Would we visit the Long Beach Lodge Resort again? In a heartbeat…..although next time we need at least three nights.
More about the Long Beach Lodge Resort Tofino:
Price: $$$$
Class: 4 star
Reviews: 92% of reviewers rate as 'very good' or 'excellent'
What could be even better: Improved wifi service (it's coming) and an enclosed fire pit off the beach for making s'mores
For availability: see website
Tip: High season for Tofino is in the peak of summer (July – August). If you can visit outside of this, you can make your stay much more affordable, Many people come specifically for the winter storm season. See their specials page for more information. (P.S. the ocean water is cold all year round, requiring a wet suit to surf).
Disclosure: We were offered a reduced rate at the LBLR in exchange for this review. All opinions about the resort are entirely my own. As always on my website, I encourage you to read current reviews and room tips from other travelers on Tripadvisor before booking.
You may also enjoy the following posts: