Last update: November 19th, 2020 at 06:02 pm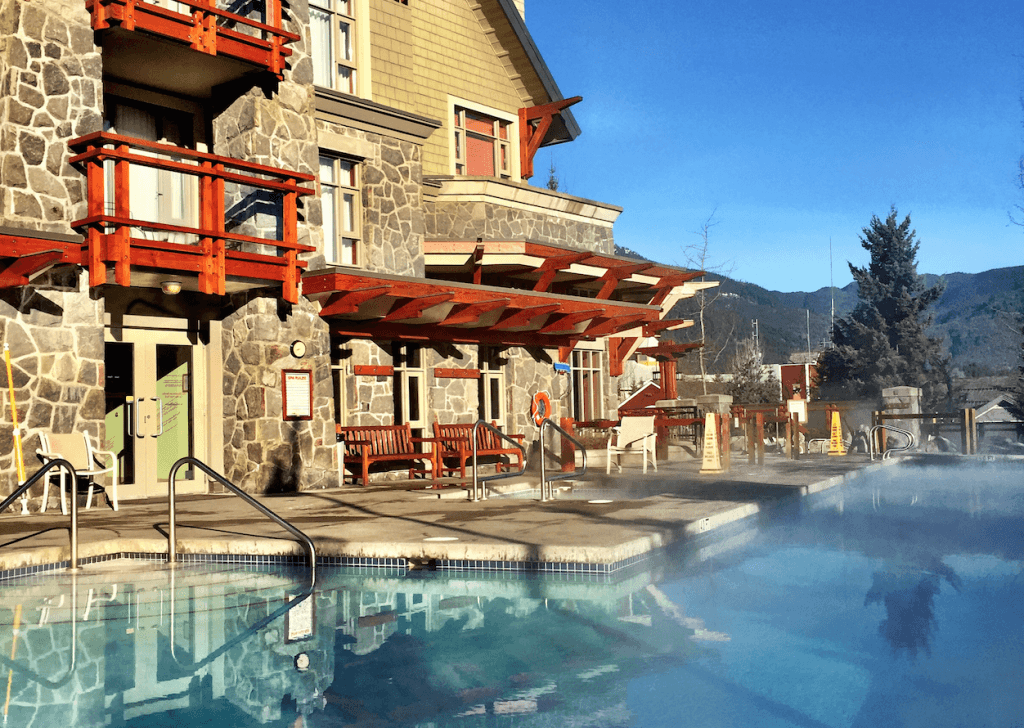 Our family is lucky enough to visit Whistler several time a year due to the fact that it is only a  90 minute drive from our Vancouver home. Not routine driven people, we like to try out a different family-friendly hotel property in the village whenever possible. On this particular stay, we were very excited to have our first visit to the Pan Pacific Whistler Village Centre, which had recently been named the Top Family Hotel 2015 in Tripadvisor's Travellers' Choice Awards.
Nestled right into the centre of Whistler Village, it is located near all the action, yet is still incredibly quiet. The fully equipped luxury suites make things very easy and relaxing with kids. While we normally bring our breakfast when staying in a suite with a kitchen, there was no need here, as a full complimentary breakfast buffet was provided. Not only that, in the evenings, the hotel hosts a happy hour reception that includes a complimentary cocktail for adults, and for kids, cookies, hot chocolate and s'mores roasted over a poolside fire pit.
The Pan Pacific Whistler Village has a number of room configurations (all with kitchen, fireplace and balcony) suitable for families traveling with children –  from studio suites that sleep 4, to 2 bedroom suites with a den that sleep 6. The recreational facilities at the hotel are excellent and include a fully equipped gym, spa, and lovely outdoor pool (with 2 hot tubs). While not directly across from the lifts like its sister property, the Pan Pacific Whistler Mountainside, upon arrival, your ski gear is swiftly whisked away to a locker at that convenient slope side location. My children felt that it was also important to mention the nightly turndown service with chocolates and the coloring pages in the lounge area.
Note: Although both Pan Pacific properties in Whistler rate very highly, I would choose this one when traveling with children because it is in a less lively location than the other, which is beside the Longhorn Pub and above the Dubh Linn Gate Pub (albeit the latter is a very family-friendly establishment worth visiting). The complimentary buffet breakfast and evening happy hour are also exclusive features of the Whistler Village Centre property.
More Information
price range: $$$
hotel class: 4 star
reviews: 97% of family reviewers rate as 'Very Good' or 'Excellent' on Tripadvisor
for availability: see the Pan Pacific Whistler Village Centre website
room tip: The one bedroom plus den suites are very spacious (sleep 6), but are significantly less expensive than the 2 bedroom plus den suites.
disclaimer:  We were not offered any compensation to stay at the Pan Pacific Whistler Village Centre. All opinions about the hotel are entirely my own.  As always on my website, I encourage you to read current reviews and room tips from other family travelers on Tripadvisor before booking.