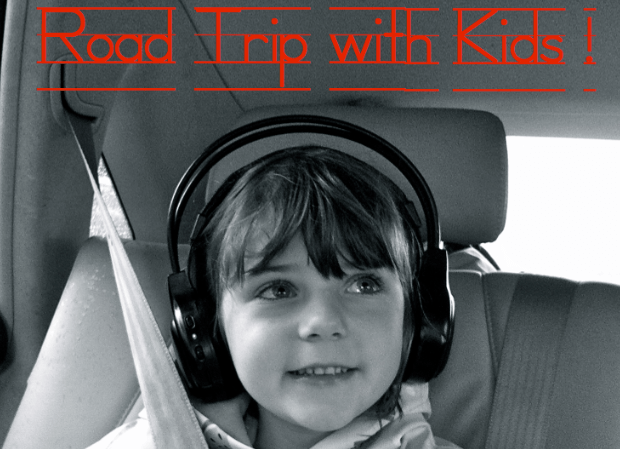 Family Road Trip Tips
With a mother-daughter road trip on the horizon, I have found myself researching what tips and gear may help to make the ordeal run more smoothly. Our trip last summer went relatively well until I ran out of snacks and told the kids it was time to admire the scenery. Then all hell broke loose in the back seat.
I also can't help but reflect on my own family's three week road trip when I was nine. I can tell you from personal experience that a rug hooking kit is not a great car activity (I'm sure the current owner of our '79 T-Bird is still finding pieces of yarn under the seats). I also want to express my humble opinion that children should have a decent window. Look at the back of this car. Who wouldn't get sick back there?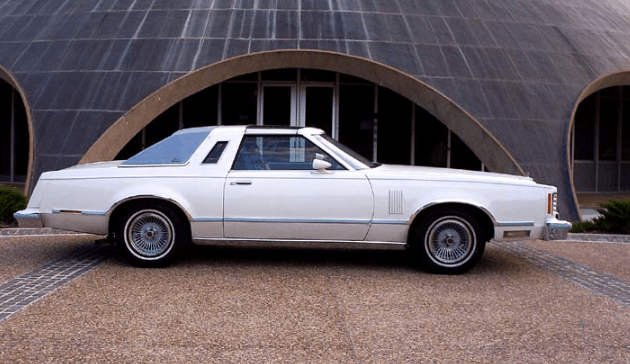 Tips for a Road Trip with Kids
Make sure your vehicle is well serviced (brakes checked, fluids all topped up etc.) and your road assistance package is up to date. Carry in your car adequate water, a first-aid kit, jumper cables, a spare tire kit, a flashlight and a charged cell phone.
Make a road trip packing list and start gathering up the things you need a week in advance. This has the added benefit of giving you time to borrow things that may be useful, rather than making a midnight trip to the store. Keep this list on your computer for future trips.
Mentally prepare yourself for a few messy incidents along the road. Something is going to happen, so better just to deal with it than let it affect the overall tone of your journey. Bring lots of wet wipes !
If you have a child that naps, plan around their schedule so as to have a few hours of quiet in the car while your little one gets some Zs. Once the sleeping starts, do not stop the car. Children have an uncanny way of waking up when the motor is turned off.
Involve children in the drive. When setting out for the day, make sure they understand what the journey entails and what behavior is expected (This is no different than a teacher preparing her class for a field trip.) This doesn't have to be a lecture, but can simply involve getting them prepared for the upcoming adventure.
Organize your road trip gear so that it is easily accessible in the car. Drink cooler, snacks, wipes, and car sickness kit should all be in a handy location.
Ziploc bags are wonderful thing. From wet bathing suits, to nasty messes, it is helpful to have a bunch in the car.
Make sure you choose snacks that are healthy and not terribly messy for the car, such as goldfish crackers, cheese strings, raisins, fruit bars, cut veggies and fruit.
Sippy cups greatly reduce the chance of spills in the car and can be rinsed out at rest stops.
On that note make full use of rest stops. They are an excellent place to find a restroom, to have a picnic or to burn off some pent-up energy by kicking a ball around.
A separate bag full of swim gear is nice to have in the car. That way, if you spy a water park along the way, or cannot check into your hotel room right away, you don't have to dig through suitcases looking for suits.
If you plan to go for low-tech entertainment, many children enjoy playing travel bingo (you can make your own – see the Scholastic website ). A number of popular board games are also available in a magnetic travel games version. To engage children in the road trip further, have them follow a map, watching for certain landmarks, or document the trip with a travel journal and a kids camera.
For a higher tech approach, how about a family-friendly podcast series? Check out this great list from the KOA blog. Of course, an entertainment system is always a hit, but give yourself a little peace and quiet by investing in good quality kids wireless headphones.
Have some flexibility in your driving schedule. A five minute leg stretch at the 'World's Largest Apple' could do wonders for the overall mood in the car.
In trying times, build a makeshift pillow barrier between squabbling children. Alternatively, you could try my technique of cranking up the tunes and shouting 'Dance Party !'.
And finally…….try to keep yourself in a positive frame of mind and let the stresses of the road roll off you 'like water off a duck's back'. You do not need to block that aggressive driver trying to pass you, or chase down the car that cut you off.

(I actually wrote this tip with my husband in mind).
Related Posts:
Nightmare Vacations – Confessions of 10 Family Travel Bloggers
First Time Family Camping Tips
Family Travel – When it's Time to Slow the "Bleep" Down
Best Travel Car Seats for Airplanes
Best Portable Baby High Chairs
Best Airplane Strollers for Travel