Last update: February 3rd, 2021 at 01:53 pm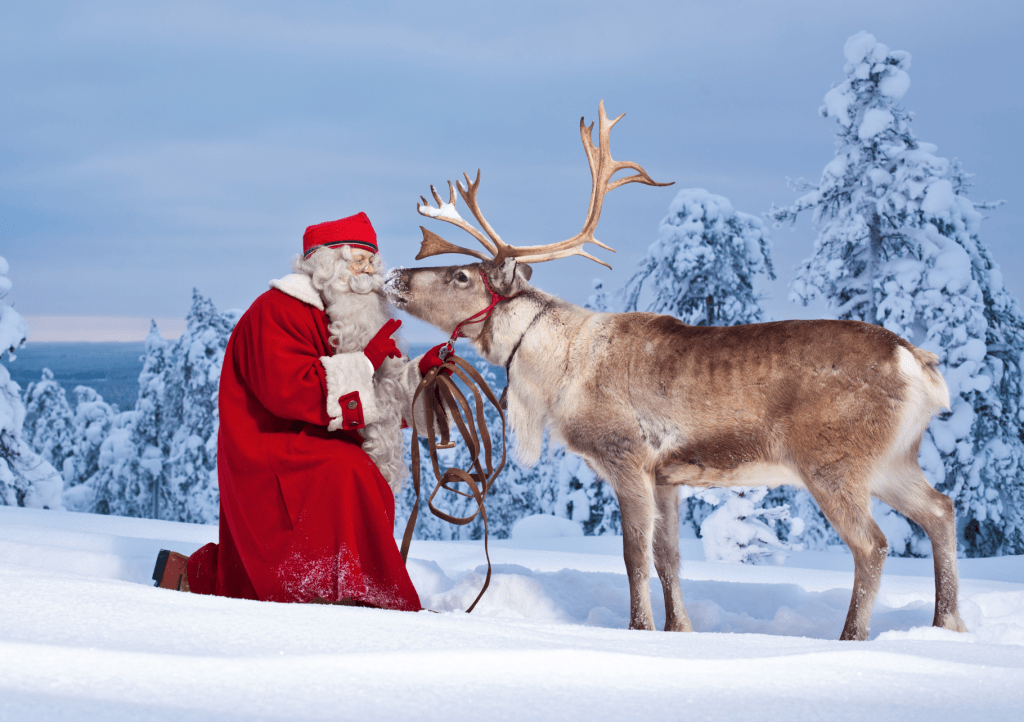 The financially responsible mother of two in me realizes that flying to Rovaniemi, Finland, at the edge of the Arctic Circle to visit the real Santa is a ridiculous idea. The five year old Christmas loving girl trapped inside that financially responsible mom, however, doesn't care about such things. She is dying to get there before her own children lose interest in magical, fairytale type places.
Should that little girl win out over financial reality, our trip to Rovaniemi, Finland would look like this:
We would visit the real Santa in his office at Santa Claus Village in the Arctic Circle (website).
We would go dogsledding in the snow covered pine forests.
Or wait ! Perhaps reindeer sledding instead.
We would warm up with hot chocolate and waffles from the popular Cafe & Bar 21 in town (website).
We would learn about all things Nordic at the Arktikum Museum and Science Center (website).
We would tour the Arctic SnowHotel, perhaps staying long enough for a hot mug of Finnish Glögi (to the adult version, a splash of Koskenkorva Vanilla Vodka is added). Check rates and availability for the SnowHotel on Booking.com.
My daughter and I would find a toasty sauna, whilst my husband and son learned how to build an igloo (unless of course, they had already watched this retro Canadian DIY film on how to build an igloo).
The boys would collapsed exhausted but rewarded on the icy floor of their man cave, while my daughter and I would lay our heads to rest under the dome of one of the Arctic Snow Hotel's new glass igloos, awaiting a chance performance from the Northern Lights (website).
At least…..this is how I imagine it.
Is getting to Rovaniemi, Finland easy? No, of course not. The truly cool places rarely are. Once you make your way to Helsinki, however, Rovaniemi is just a short flight away on either Finnair or Norwegian.
Want to see more? Check out this 3 minute video from Rovaniemi Tourism.
*All photos are courtesy of Rovaniemi Tourism & Marketing Ltd.
Further Reading