Last update: May 8th, 2023 at 06:53 am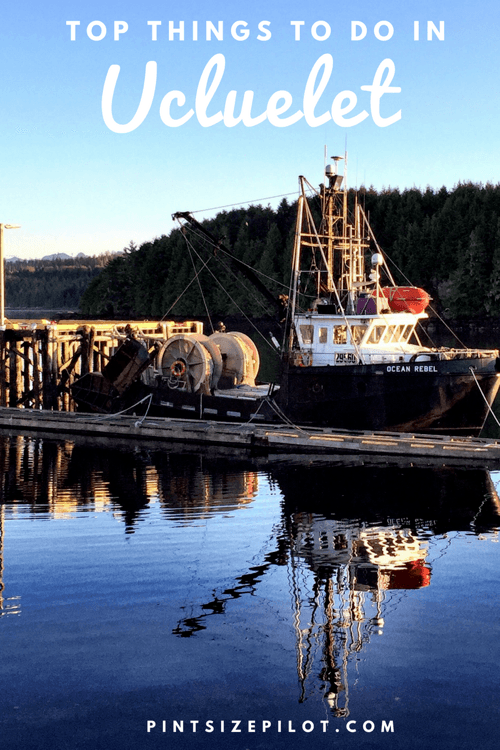 Disclosure: This post contains affiliate links from which Pint Size Pilot receives a small commission with purchase, but the price is always the same to you.
Things to do in Ucluelet – Intro
I'm not going to lie. The first time we booked a stay at a Ucluelet hotel, it was because nearby Tofino was full. We had visited Tofino as a family on several occasions and had fallen head over heels in love.
Despite being our second choice, we were quickly charmed by Ucluelet (or "Ukee" as the locals call it). We enjoyed poking around the pretty little harbour, applauded their progressive aquarium, ate some deliciously fresh seafood, and enjoyed numerous walks along stunning coastal trails.
As wildlife lovers, we also took notice of the fact that Ucluelet was absolutely teeming with it! In less than 24 hours we saw bears, eagles, otters, raccoons and more. It was such a welcome escape from the city.
Over the years, we have seen Ucluelet really come into its own. There have been some interesting newcomers including the Ucluelet Brewing Co. and the much lauded Pluvio Restaurant and Rooms (chef formerly of Le Crocodile and The Pointe at The Wickaninnish).
There is also much anticipation around a new paved bike path that will run from Tofino to Ucluelet (expected for 2022). Personally, I cannot wait for this to be completed because not only will the scenery be mind blowing – the path will also be almost entirely flat (which is my kind of vacation bike ride).
So, with no further ado, if you are wondering what to do in Ucluelet – whether you are visiting Ucluelet with kids, friends, or for a romantic getaway – you will find something here!
Please start with this 1 minute video or just keep on reading.
Ucluelet Video (1 min.)
Top 10 Ucluelet Things to do
The Ucluelet Aquarium
In my opinion, The Ucluelet Aquarium is exactly what a modern day aquarium should look like. All the sea creatures on display are found in B.C.'s coastal waters and it is run more like an educational facility than an attraction. Specimens are carefully collected and kept only for a season, with members of the community getting involved for their release back into the ocean.
My kids spent ages marveling at the wonderful touch pools (that are fed with fresh ocean water). We were also lucky enough to time our visit with the octopus feeding – something that was quite exciting in a brutal, National Geographic kind of way.
Learn more on the Ucluelet Aquarium website or read TripAdvisor reviews.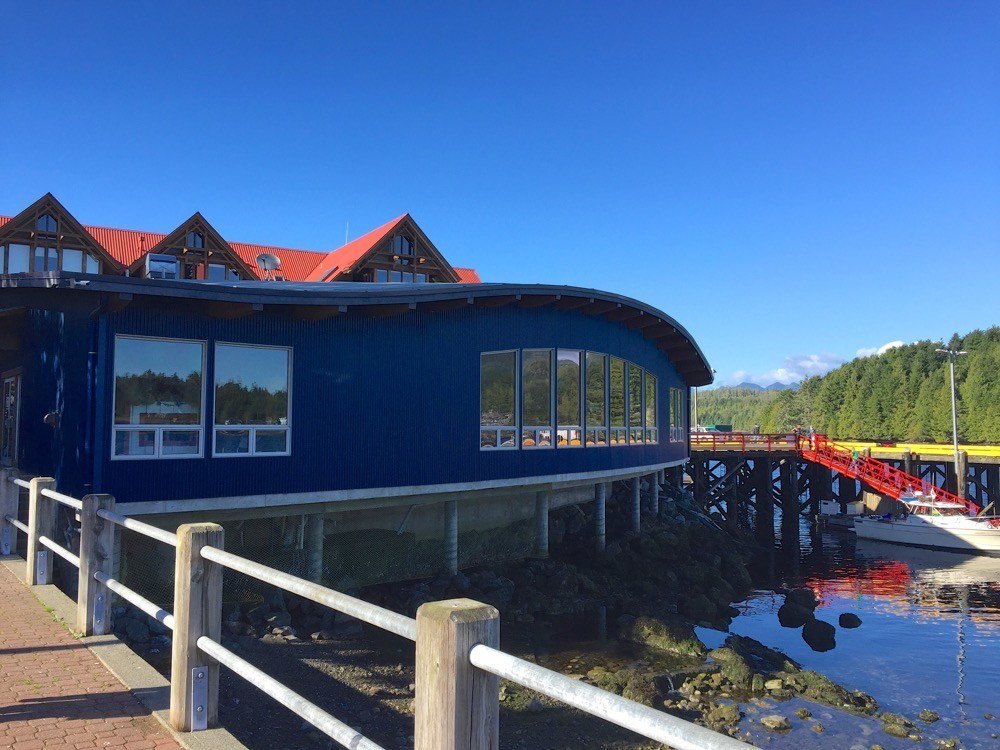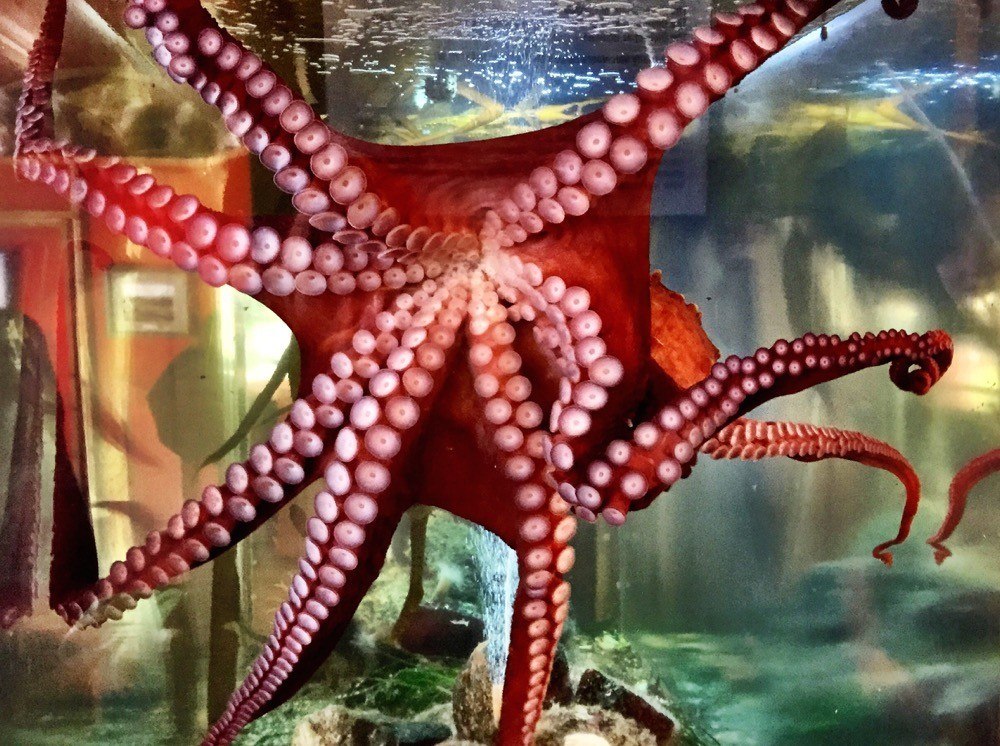 The Wild Pacific Trail Ucluelet
As a family, we thoroughly enjoyed doing a little loop on the Wild Pacific Trail taking us by some giant trees and then along the wild and beautiful rocky coastline.
The trails are well groomed (most are stroller friendly) and you can choose from three options; The Ucluelet Lighthouse Loop (2.6km); The Artist Loops (4-7km) or the Ancient Cedars Rocky Bluff Loop (a 15-20 minute stroll perfect for the non-hiker). The trail to the lighthouse is paved for wheelchair access.
For more information see the Wild Pacific Trail website.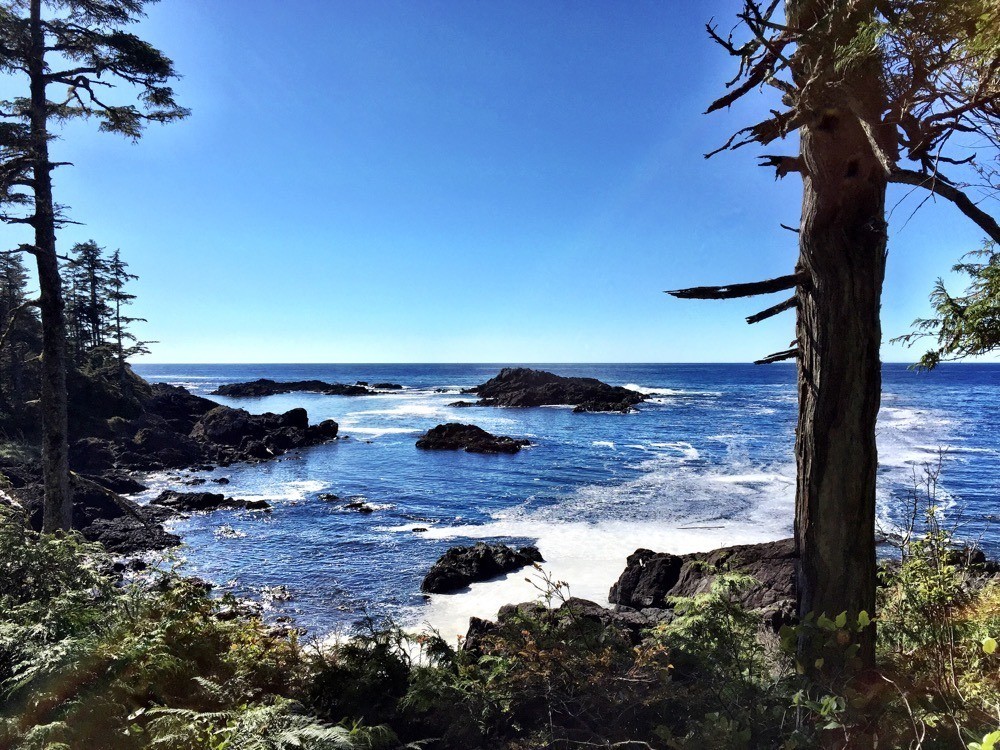 Ucluelet Beaches
Some of the most stunning beaches in Canada are found between Ucluelet and Tofino and hopefully you will get out to see more than just a few. Within a 15 minute walk of town, you can enjoy amazing sunsets at Big Beach. Terrace Bay and Little Beach are also nearby and worth exploring.
Heading up towards Tofino, the coast is basically lined with gorgeous sand beaches including Long Beach, Cox Bay, Mackenzie Beach, Chesterman Beach and more. You just can't really go wrong.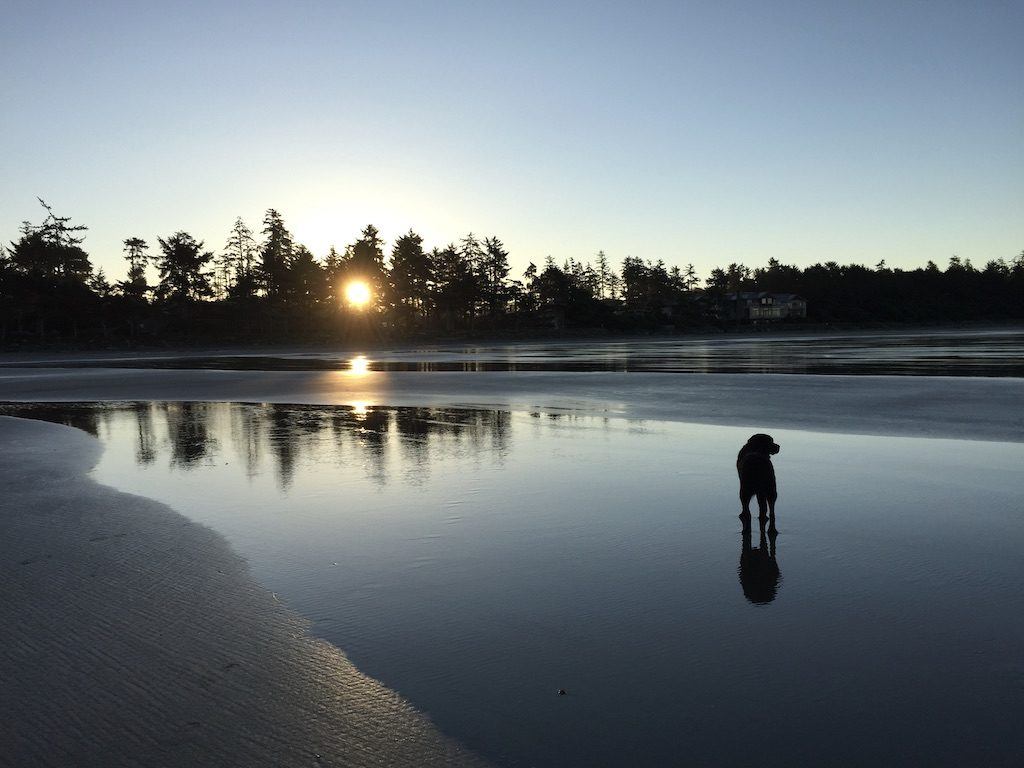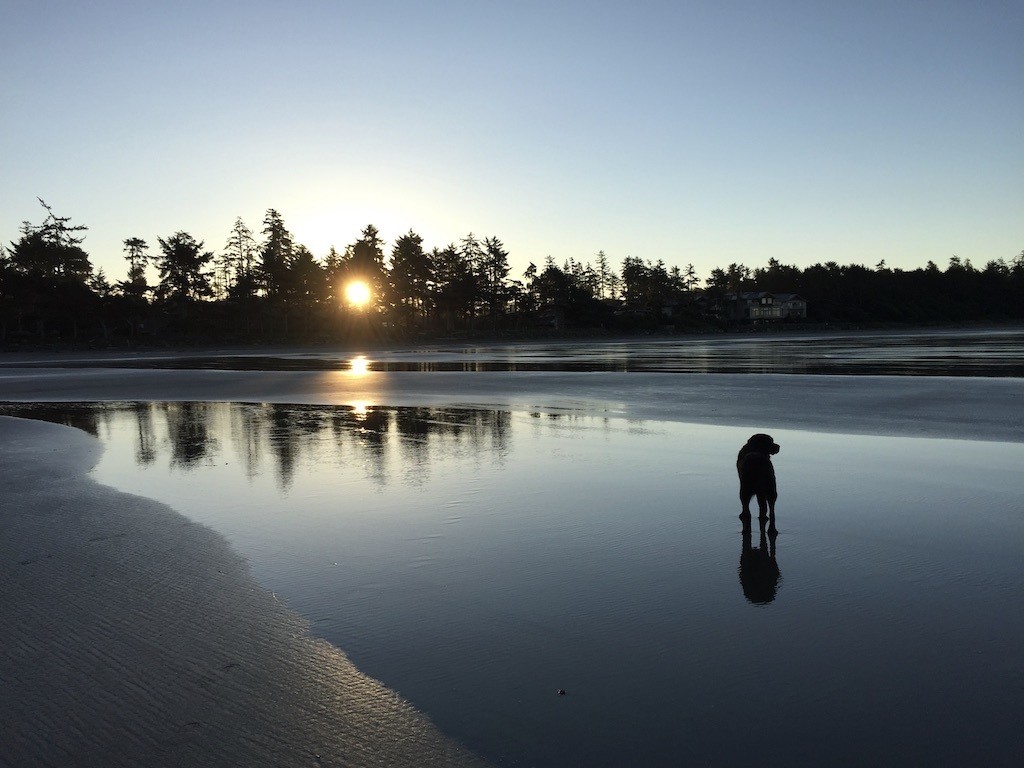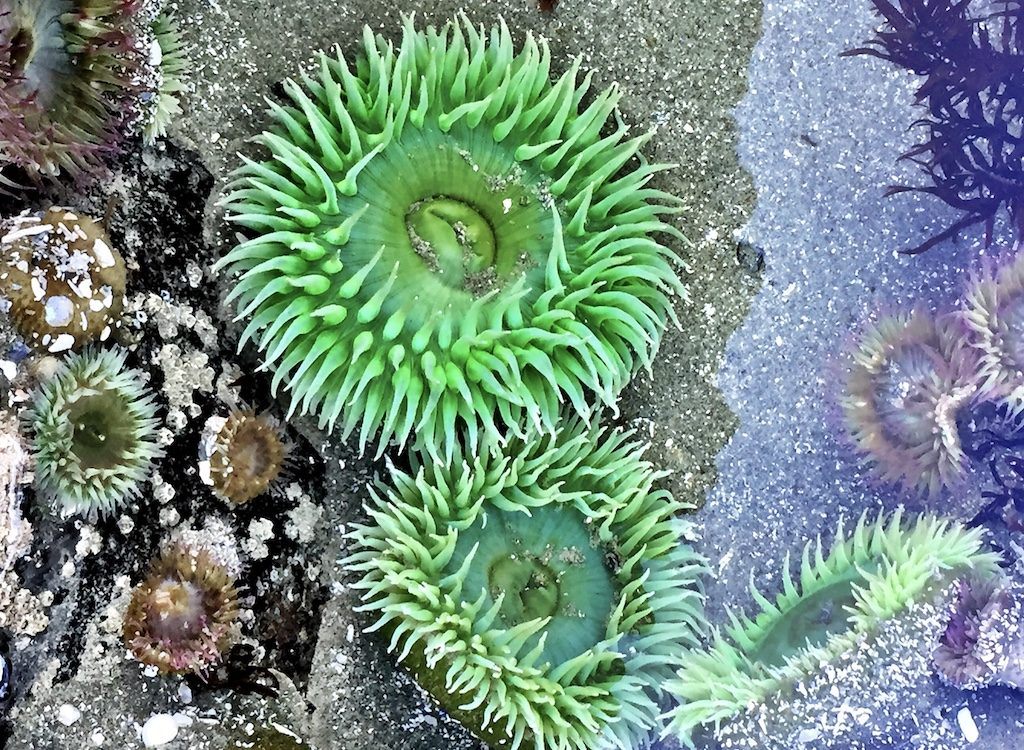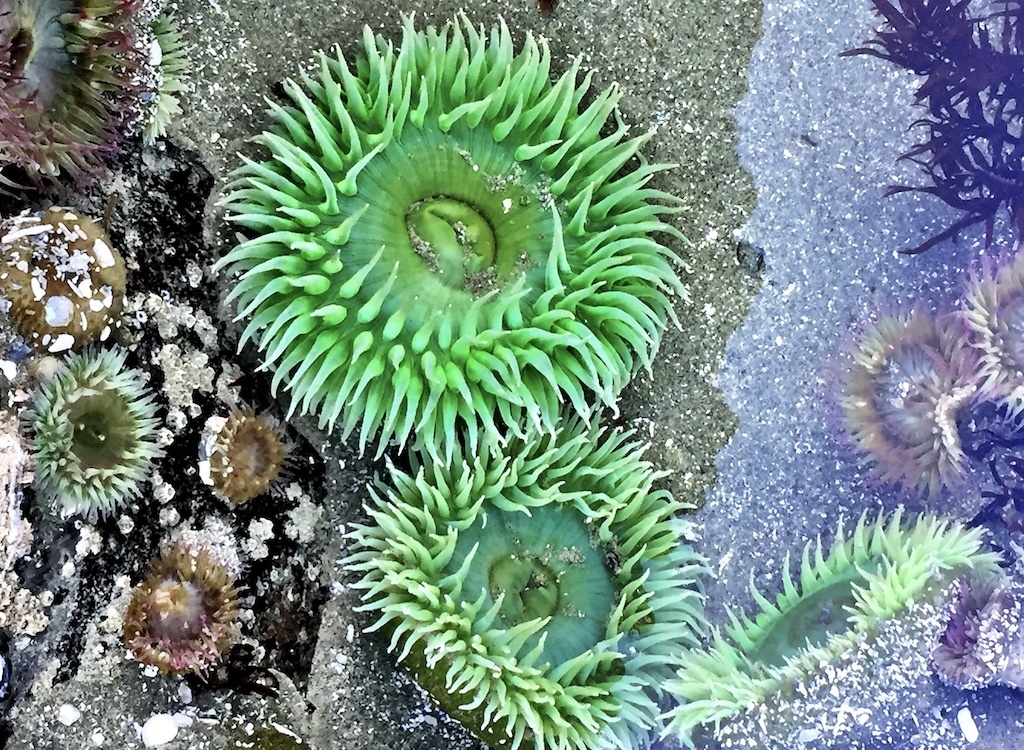 Kayaking in Ucluelet
You'd be hard-pressed to find a better distanced activity these days than kayaking. Ucluelet's sheltered harbour is the perfect place to start from! You have a very good chance of seeing bald eagles, seals, sea lions, and at low tide, sometimes even black bears.
Majestic Ocean Kayaking offers tours from 3 hours up to 8 days depending on your needs and ability. If you are visiting Ucluelet with kids, they also offer private family tours for groups of 4 or more.
Learn more at Majestic Ocean Kayaking or read TripAdvisor reviews.
Whale Watching Ucluelet
Ucluelet whale watching trips conveniently leave right from the main harbour. See options with Cameron's Ocean Adventures (reviews) and Jamie's Whaling Station.
You will also find plenty of boat tour options out of Tofino, which is only a 45 min. drive away. Ocean Outfitters offers fully enclosed boat and Zodiac tours with potential bonus sightings of sea lions, harbor seals, sea otters, bald eagles and more.
They are also carbon-neutral and a certified green business. See TripAdvisor reviews.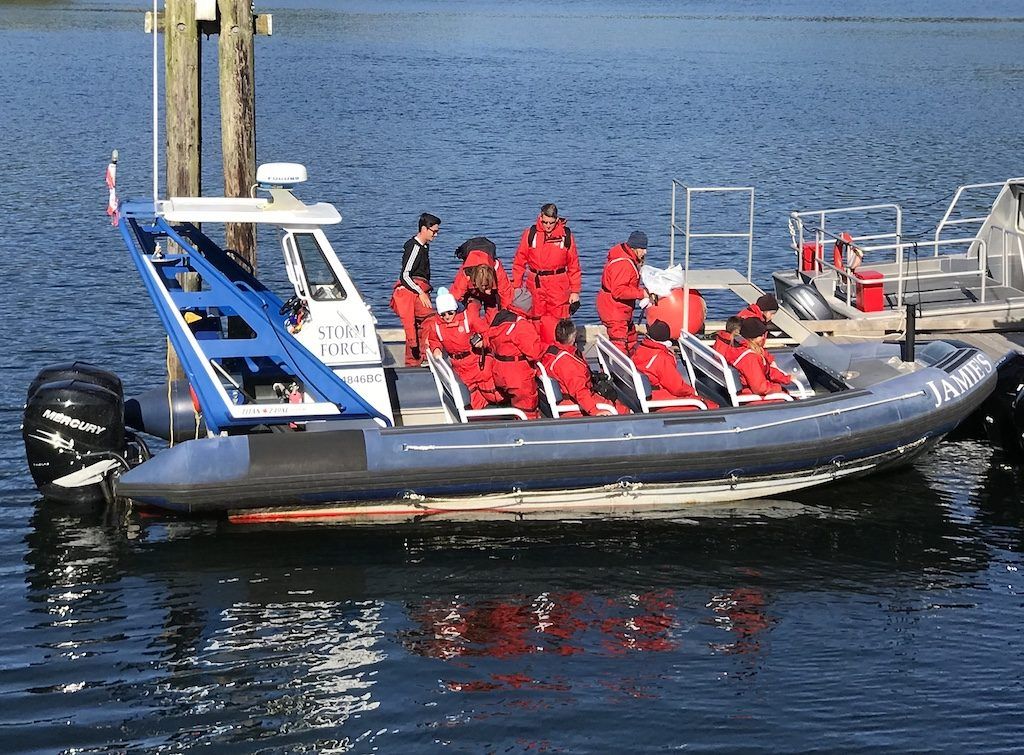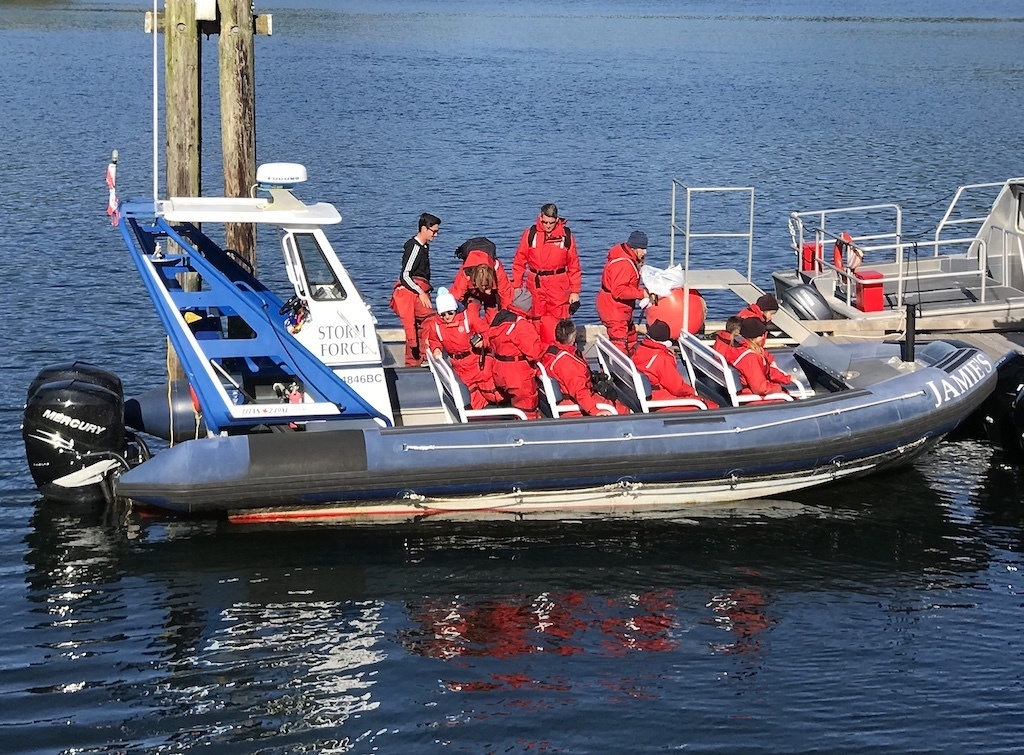 Zip Lining
If you are driving into Ucluelet, you will pass right by WestCoast Wild Zipline about 45 minutes before you arrive at your destination. This adrenalin-inducing activity could be the perfect way to liven up a travel day.
Westcoast Wild also offers river paddling adventures and floatplane tours. Learn more at WestCoast Wild or read TripAdvisor reviews.
Surfing
Enjoy the pacific coast surf experience by taking a private lesson or joining a surf camp. Ucluelet has several options including Wick'd Surf, Relic Surf Shop and Endless Ride Surf.
Within 15 minutes of Ucluelet you will find numerous places to ride such as Florencia Bay, Wickaninnish Bay and Long Beach. Continue north towards Tofino and you have several more options including Cox Bay, Mackenzie Beach and North Chesterman.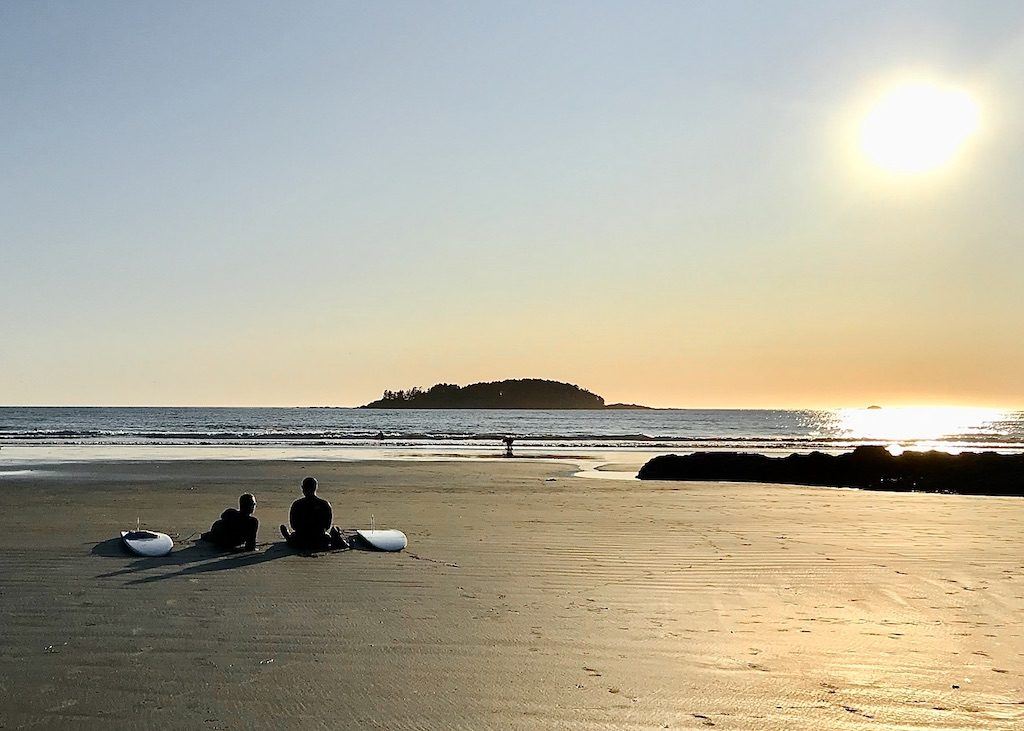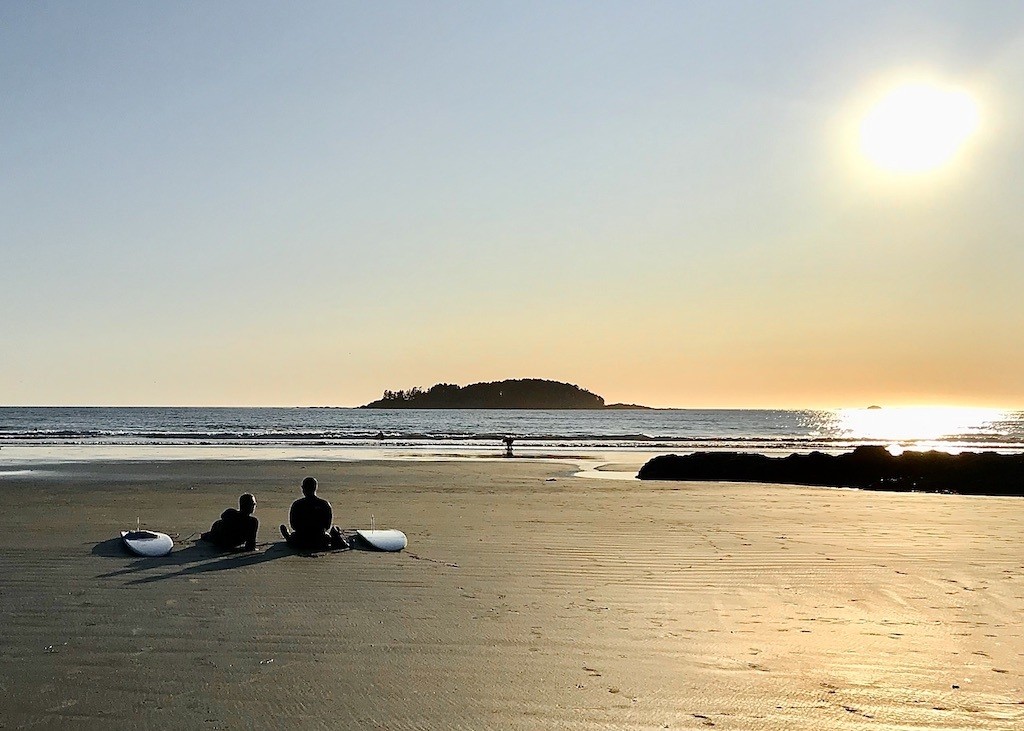 Biking in Ucluelet
While some hotels have bikes available for guest use, E-bikes, cruisers and mountain bikes can also be rented from Ukee Bikes.
Ucluelet has a bike path that runs from the Pacific Rim Visitors Centre (at the Hwy 4 junction) right to the edge of town.
While still under construction, there will eventually be a paved bike and walking path connecting Ucluelet to Tofino (expected completion date 2022). Learn more about this exciting project in this Travel & Leisure article.
Thornton Creek Fish Hatchery
Looking for a budget friendly way to go bear watching in Ucluelet? In late September and October, Chinook salmon return to spawn at Thorton Creek, making it a great place to see feeding bears. The Thornton Creek Hatchery has built a safe viewing platform for guests (surrounded by an electric fence).
Please keep in mind that this is not primarily a tourist attraction, but rather a working hatchery that has allowed guests access to bear viewing. Please be respectful of the rules (no dogs, no food etc.) and don't forget to make a donation.
For more information see the Thornton Creek Hatchery on Facebook.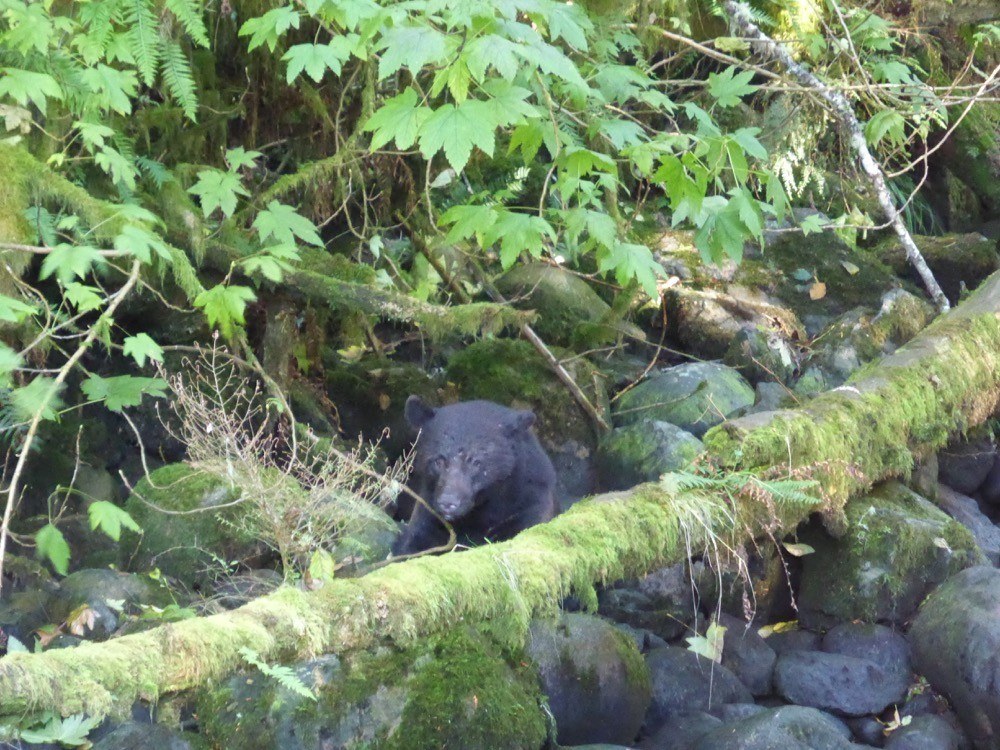 Record Those Memories
When do you have time to get perfect vacation photos? I know that I for one, as the photographer in our family, am almost never in the photos.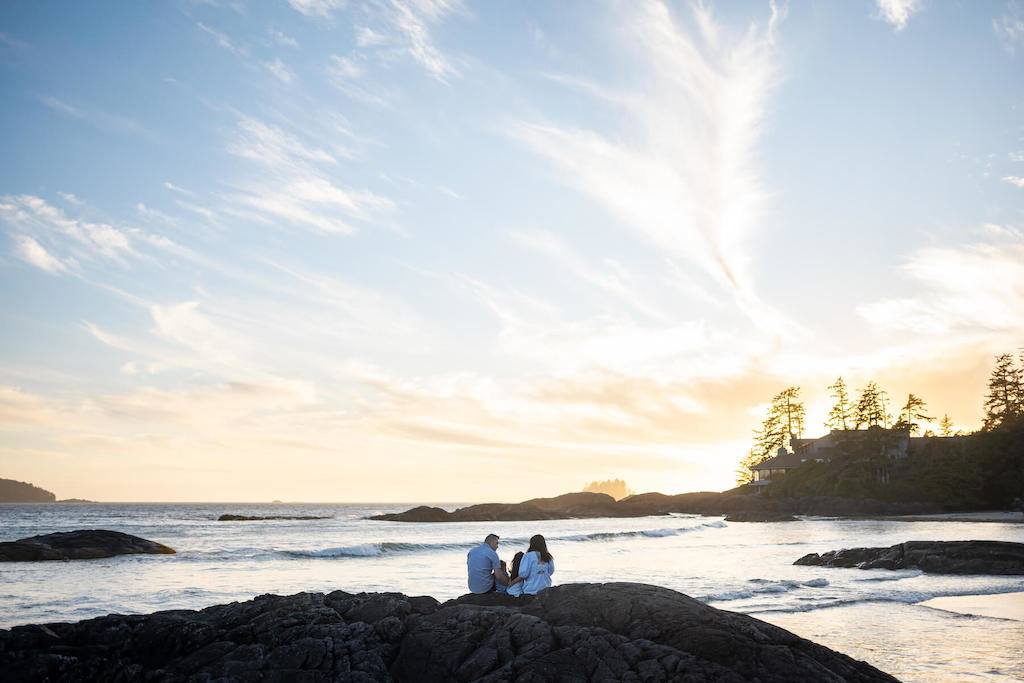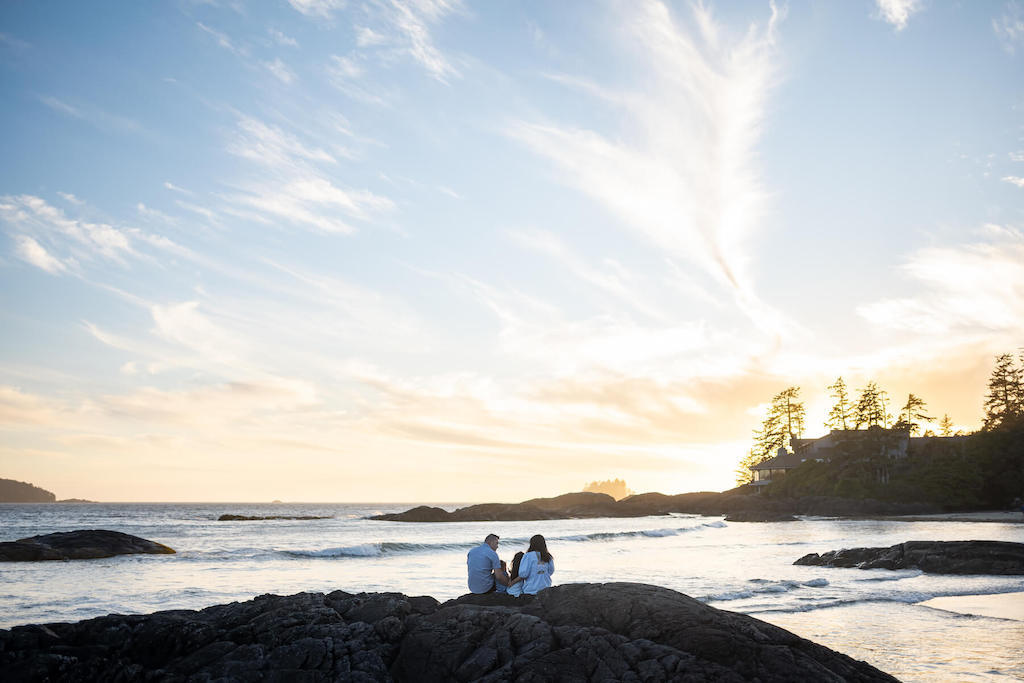 To remedy this situation, I have used the company Flytographer on several occasions to get some great family shots while on vacation.
Here's how it works. You head over to the Flytographer website and select a photographer whose style suits you. You then choose a suitable photoshoot package (starting from $285 USD for a 30 min. photoshoot).
The whole process is super easy and I can't imagine a better backdrop than the wild Pacific Coast of British Columbia. Interested in capturing your trip memories? Use Flytographer discount code MYSHOOT for $25 off your first booking or gift card purchase.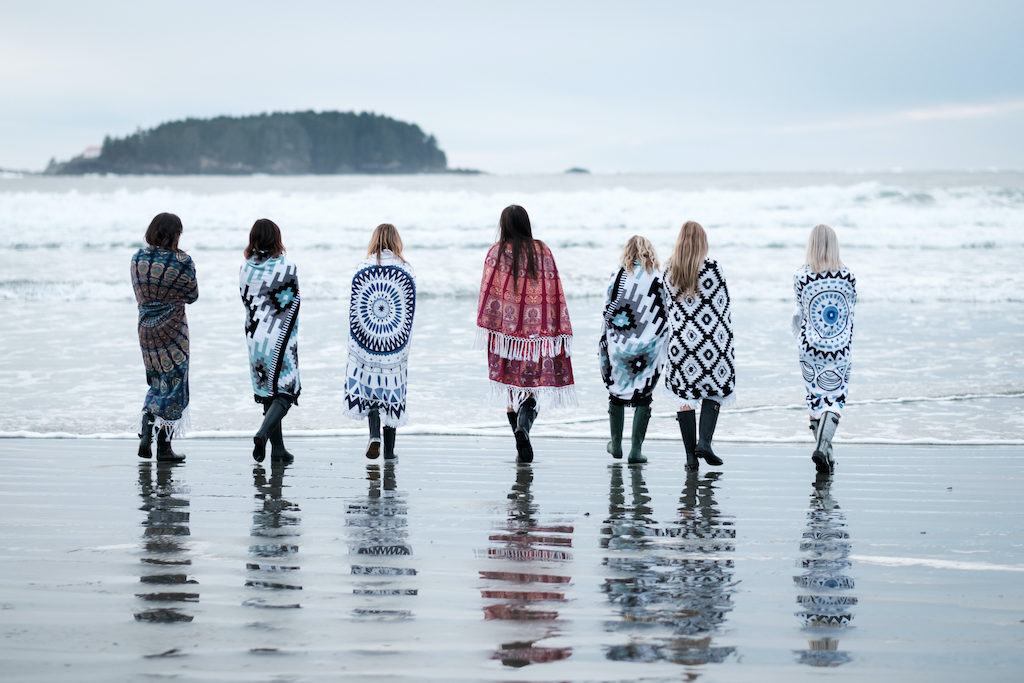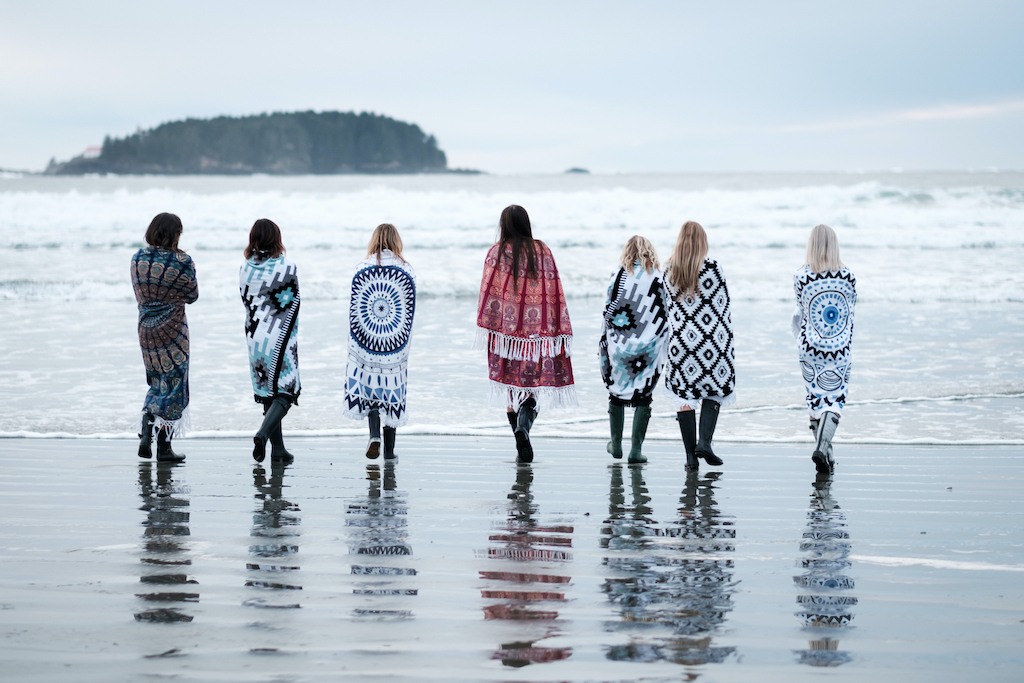 For more Ucluelet activities as well as upcoming events, please see the Tourism Ucluelet webite. See also TripAdvisor's top 15 things to do in Ucluelet.
If you are looking for a great place to stay in Ucluelet, please see our post on a the best accommodations in Ucluelet.
Further Reading