Last update: December 13th, 2022 at 08:16 am

Bear Watching Safari – Tweedsmuir Park Lodge
Due to international travel restrictions, our family set out to make the most of our summer at home in Canada. Our first plan, was to try to see polar bears in Churchill, Manitoba – an experience that had been on our bucket list for many years. At the last minute, however, I got cold feet because I wasn't convinced that our domestic flights would connect successfully (these are unusual times).
Determined to find something equally special in our home province of British Columbia, I discovered that we were just on the cusp of grizzly bear watching season in the Bella Coola Valley (in B.C,'s Central Coastal region). We decided to plan an early fall adventure that would include both a stay at a log cabin in Bella Coola (great for distancing) and several nights at a very special B.C. wilderness lodge further up the valley.
As far as British Columbia bear watching experiences go, you'd be hard-pressed to find a nicer place to observe grizzly bears in their natural habitat than at Tweedsmuir Park Lodge. This luxury B.C. wilderness resort is located within the Great Bear Rainforest, perched right along the Atnarko River – making it perfectly situated for bear watching. In the late summer and early fall, bears descend from the alpine to gorge on the spawning salmon before heading into winter hibernation.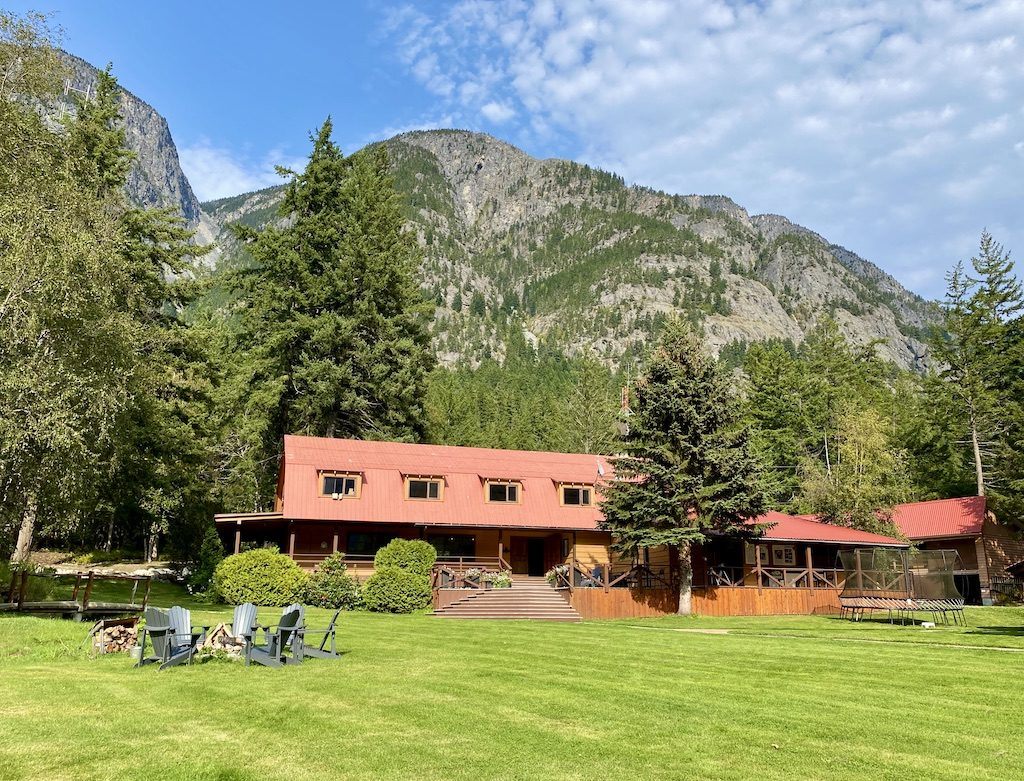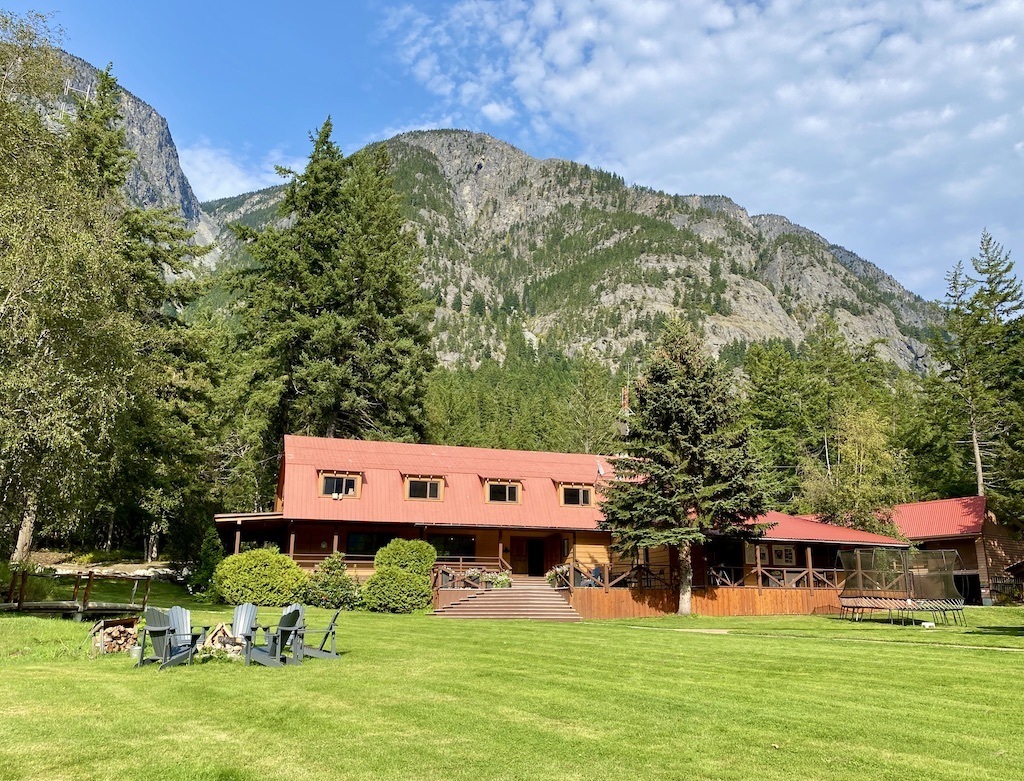 While both black and brown (grizzly) bears can be observed, guests on bear watching tours at Tweedsmuir Park Lodge are more likely to see grizzlies in the fall as black bears tend to make themselves a little scarce when grizzlies are around. The Bella Coola Valley is also famous for having one of the highest concentrations of grizzly bears in the world making this region one of the best places for bear watching holidays in Canada.
From the start of September to mid-October, Tweedsmuir Park Lodge offers all-inclusive 3-5 night Grizzly Bear Safari packages. These consist of optimal viewing opportunities through guided grizzly bear tours into the Great Bear Rainforest, access to a private bear viewing platform and boat drifts down the Atnarko River.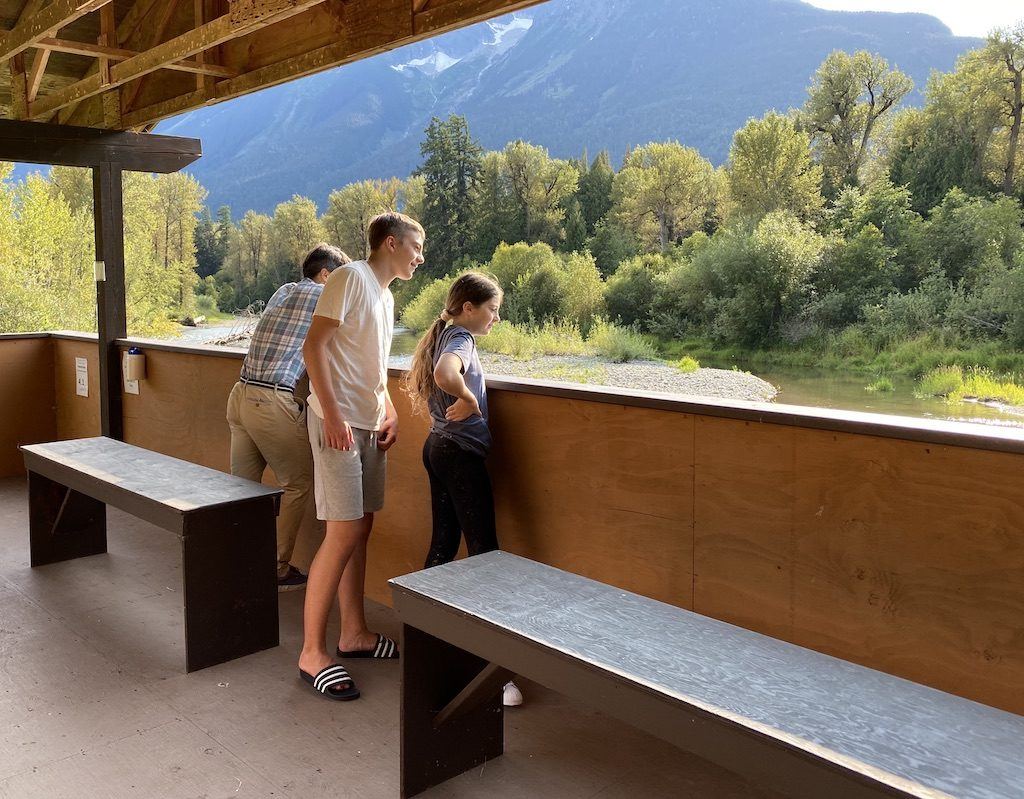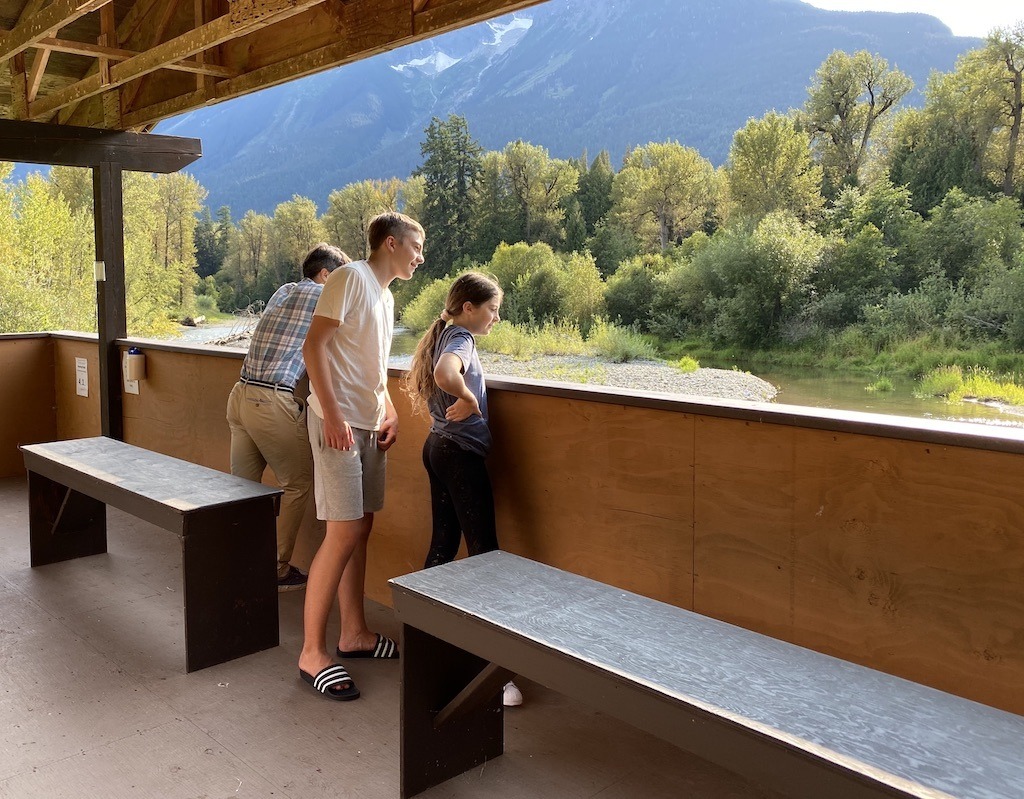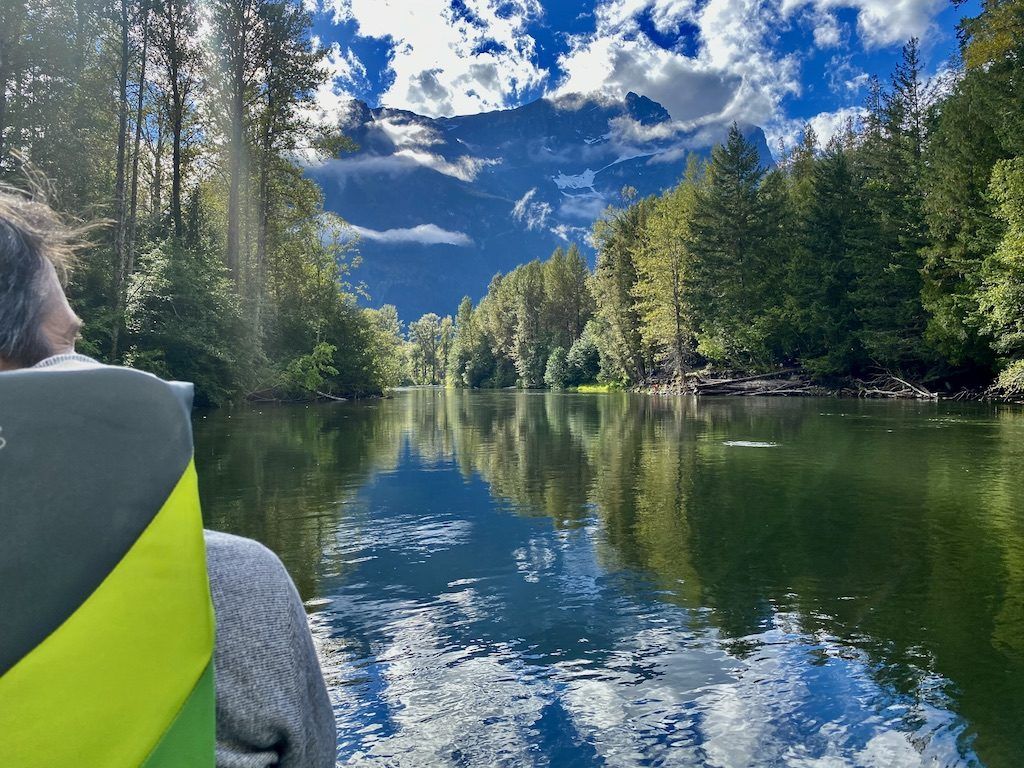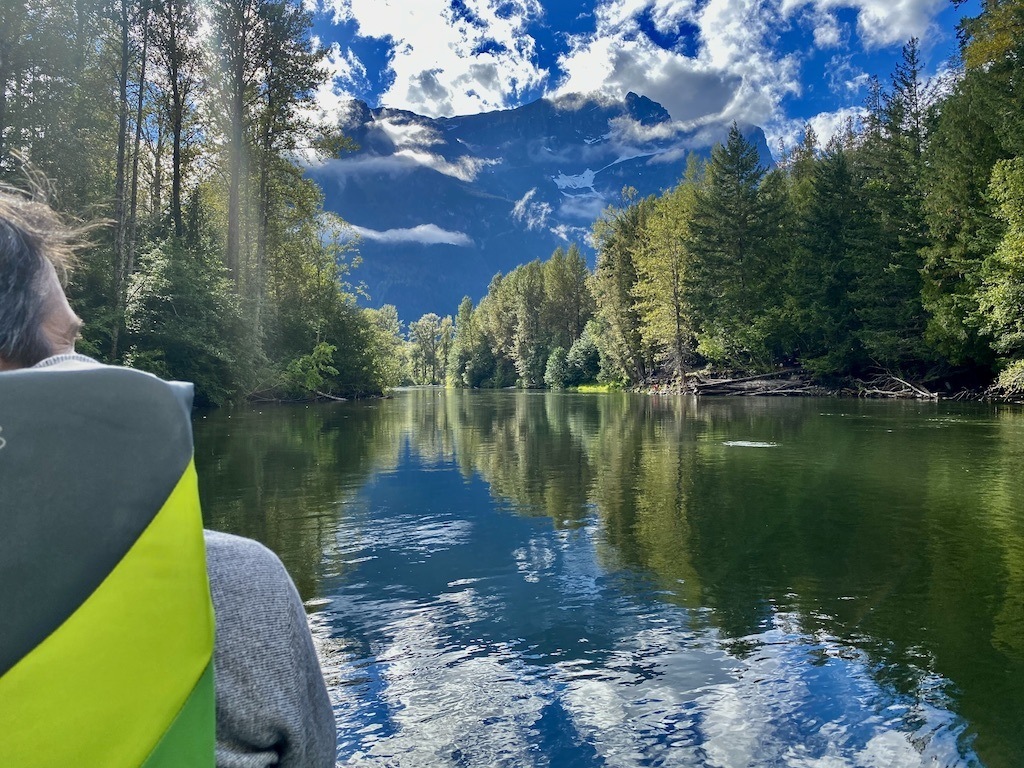 Please use the following menu to find what you need quickly or start with this 2 minute video of our bear watching BC adventure.
Tweedsmuir Park Lodge Video (2 min.)
Tweedsmuir Park Lodge Accommodation
Guests at Tweedsmuir Lodge stay in rustic luxury in the timber-framed chalets dotted around the property (great for distancing and privacy). Each chalet is outfitted with modern amenities including air conditioning, a gas fireplace, satellite wireless internet, an iPod docking station, and a spa-worthy shower (with cozy bathrobes and slippers).
As stays at this luxury lodge are "per person", our teens actually had their own half duplex cabin adjoining ours (The Pika Duplex). Families staying together in the same cabin receive a small discount on child package rates.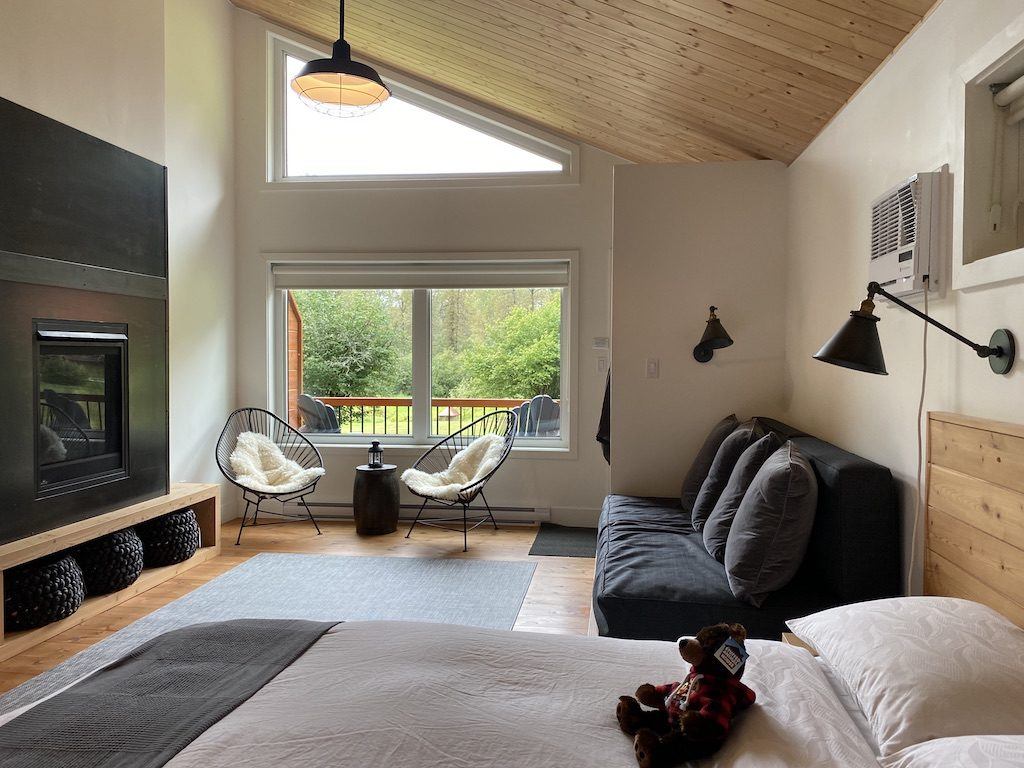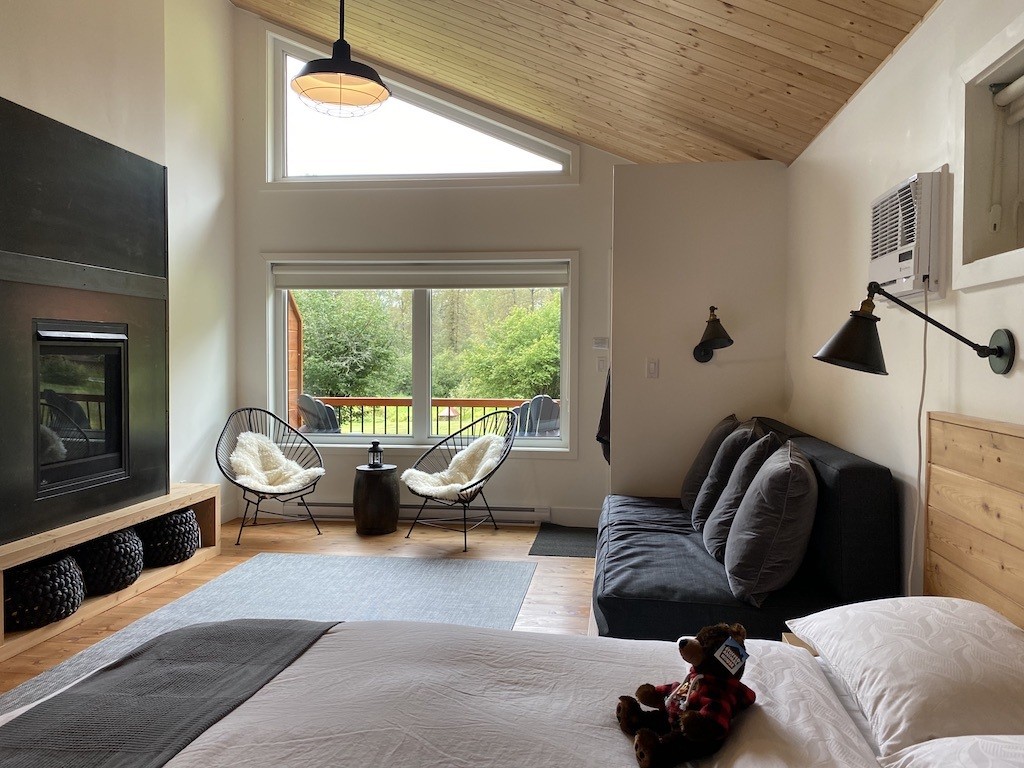 Dining at Tweedsmuir Park Lodge
Guests dine in the main lodge, enjoying an à la carte menu for breakfast and lunch and a set dinner menu. A kids' menu is available as well as options for those with dietary restrictions. A lovely picnic lunch is included when guests are on full day excursions. (Note: Alcohol is excluded from all-inclusive packages.)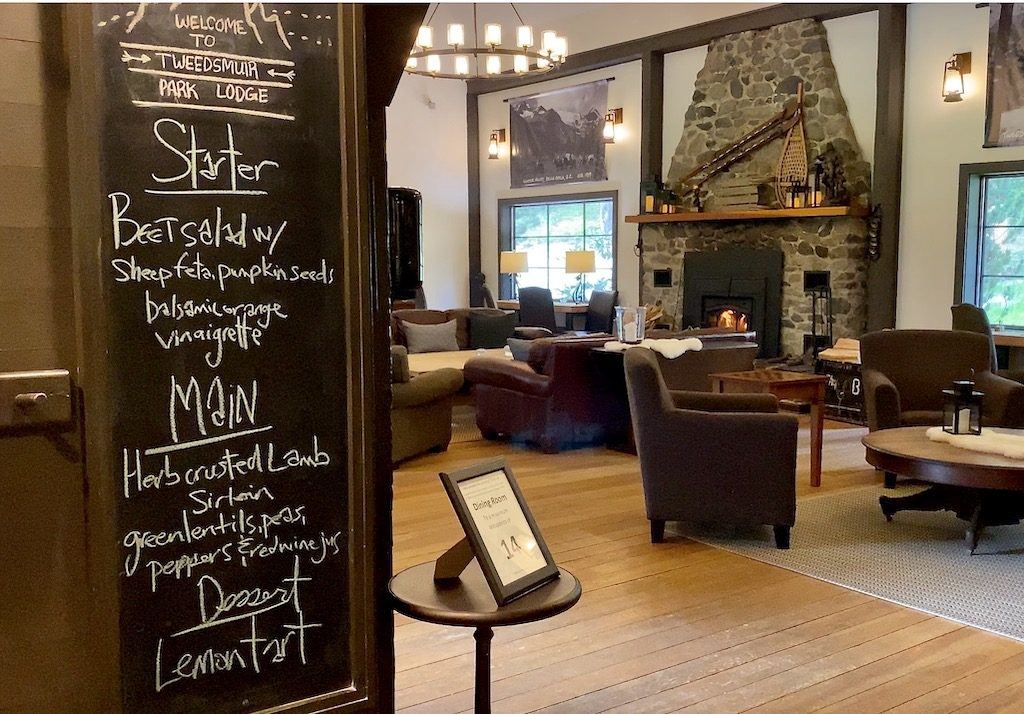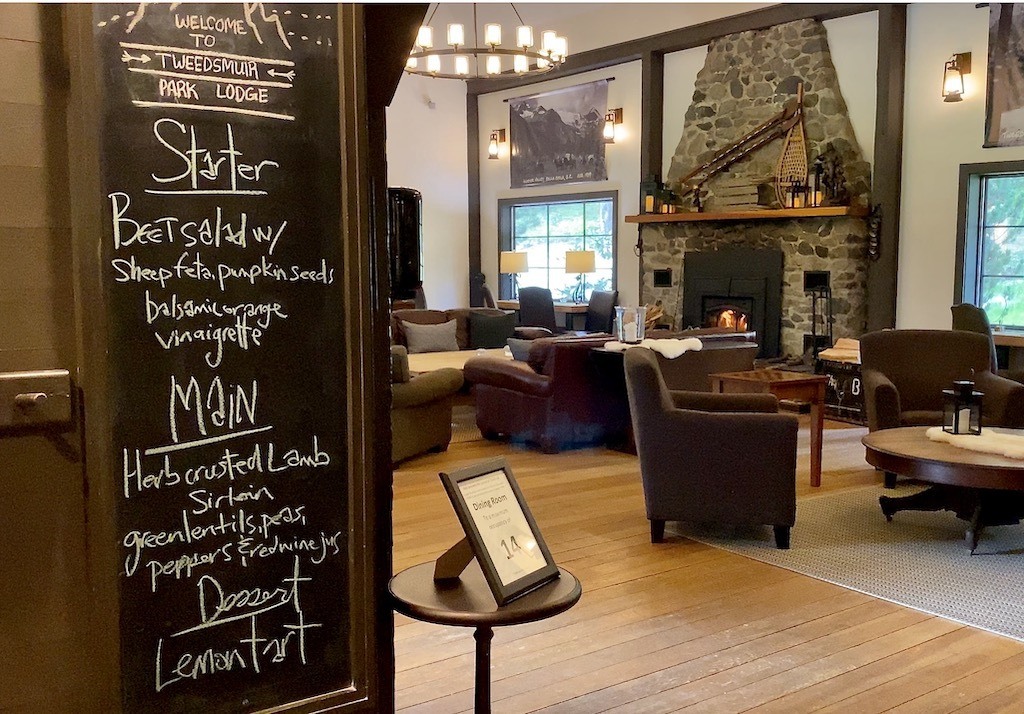 The Bear Safari Activities
Once you arrive at the Tweedsmuir Park luxury wilderness lodge, the team doesn't waste any time in getting you out bear watching. We were out on a river drift on our first afternoon. As we had booked right at the beginning of the season, the bears were a little scarce, but we did manage to catch a mom and 3 cubs right at the end of our drift.
On our second day, we did a guided hike into old growth forests, had a picnic lunch along the river, and made some special stops at popular bear viewing areas. Once again, we were lucky enough to catch a glimpse of the mama grizzly and her cubs.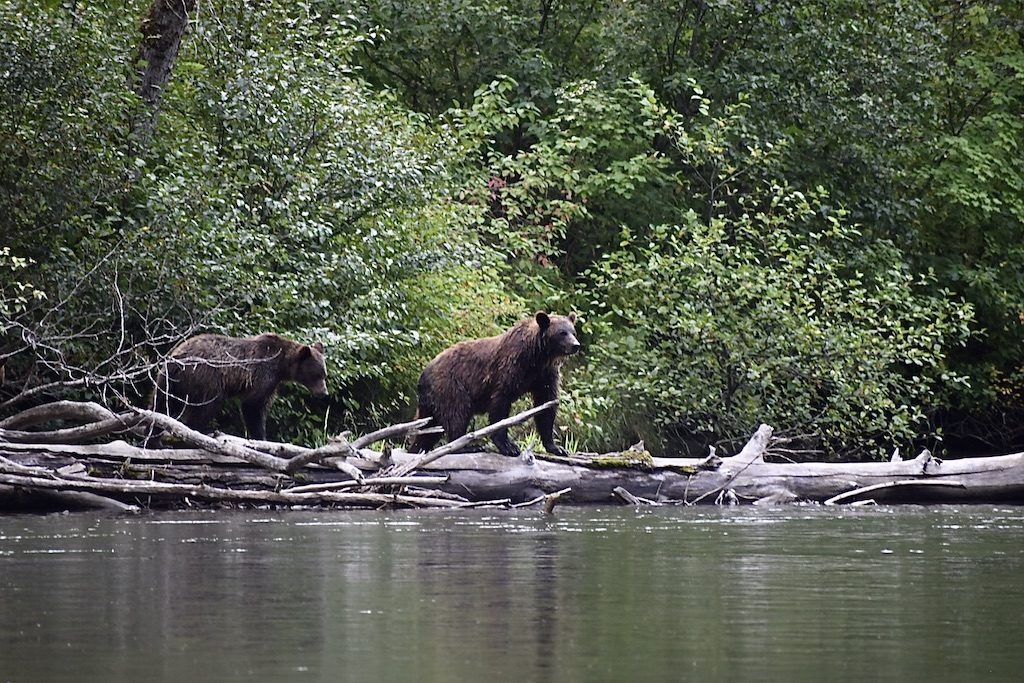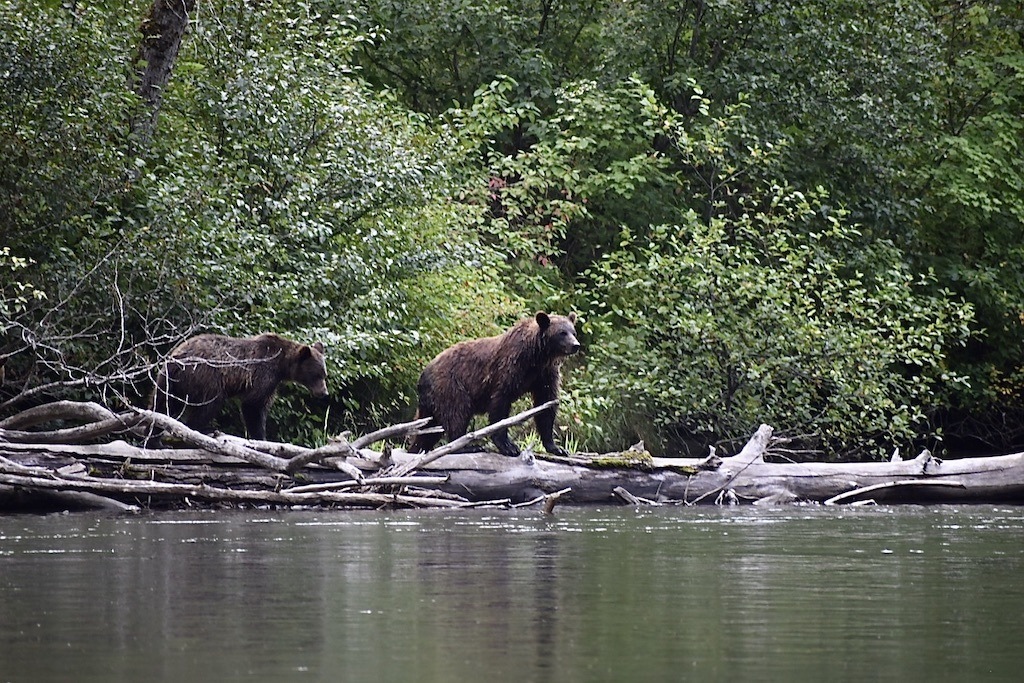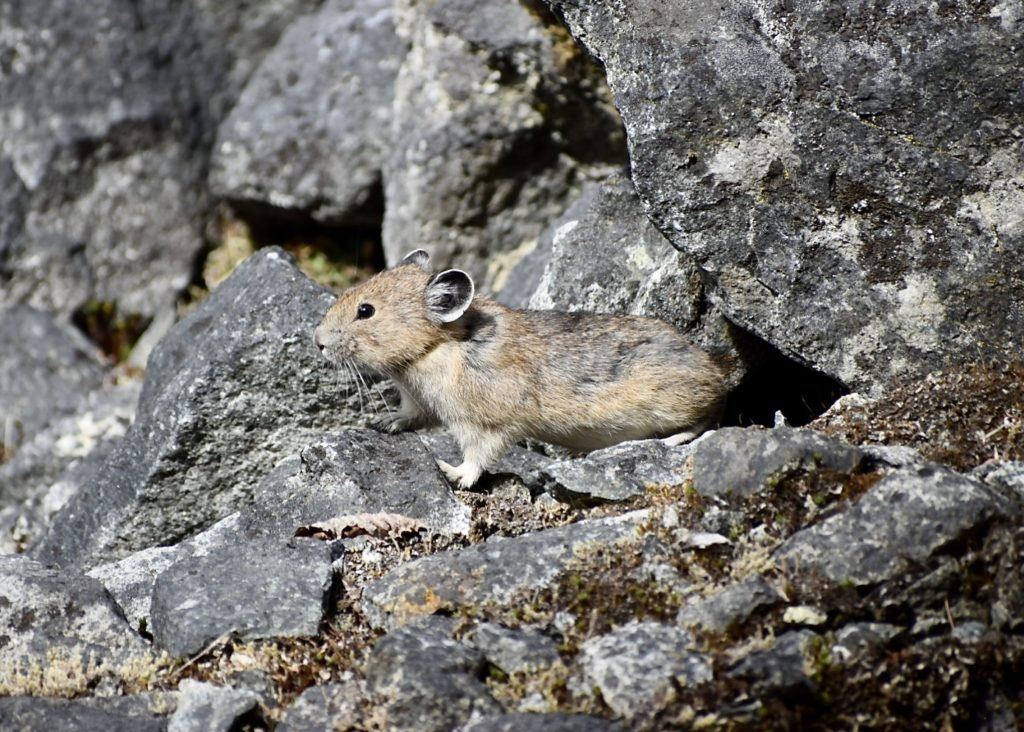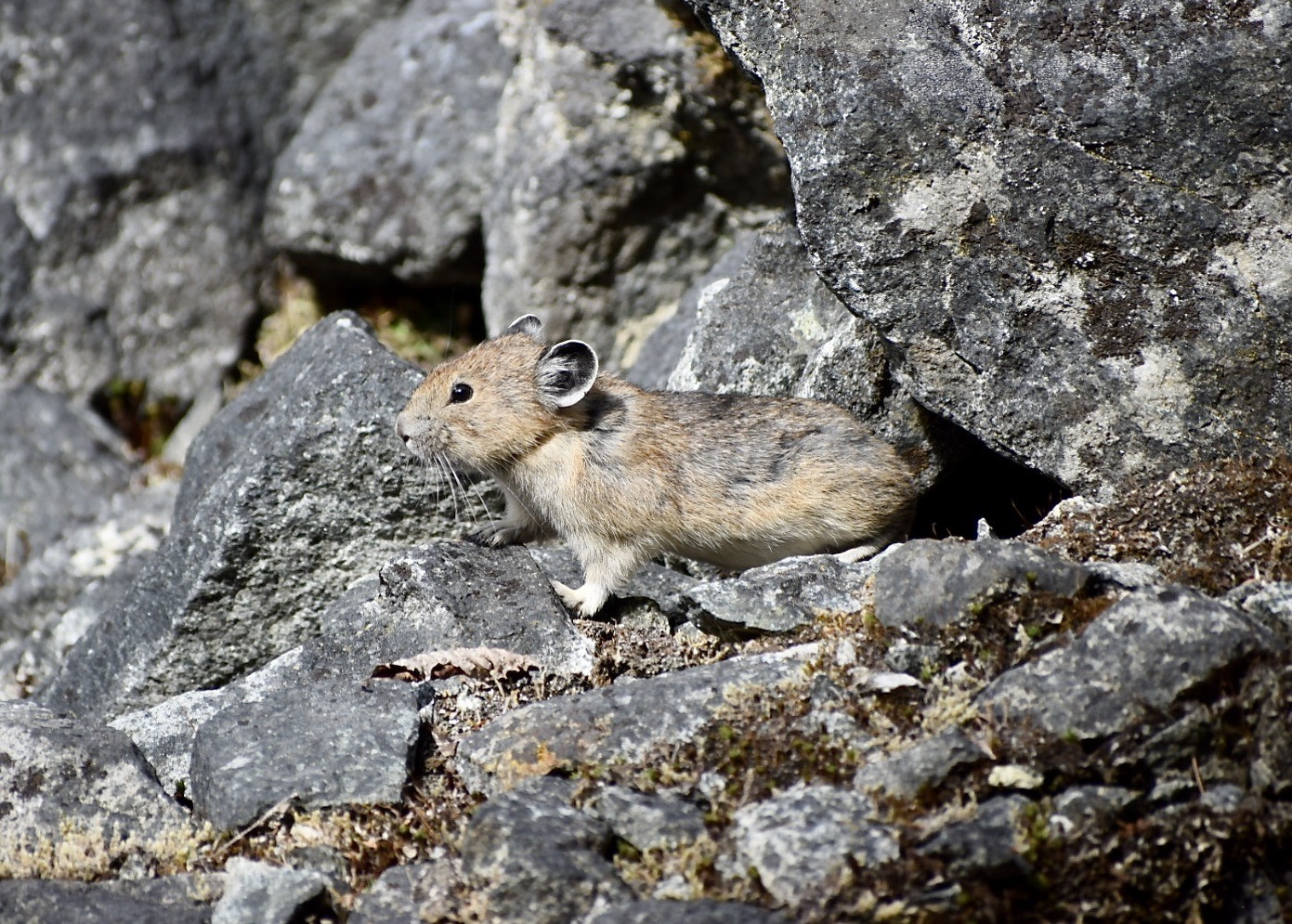 Our third day involved a morning river drift and an afternoon hike to a different area of the valley. While we didn't see any bears, we still really enjoyed everything we learned from our knowledgable guides and had some other nice wildlife sightings (eagles, a cute little pika).
Outside of our guided tours, we enjoyed taking in the view from our deck, visiting the wildlife viewing platform by the river, playing various games in the lounge (pool, darts, backgammon), soaking in the hot tub and cozying up around the fire pit after dinner.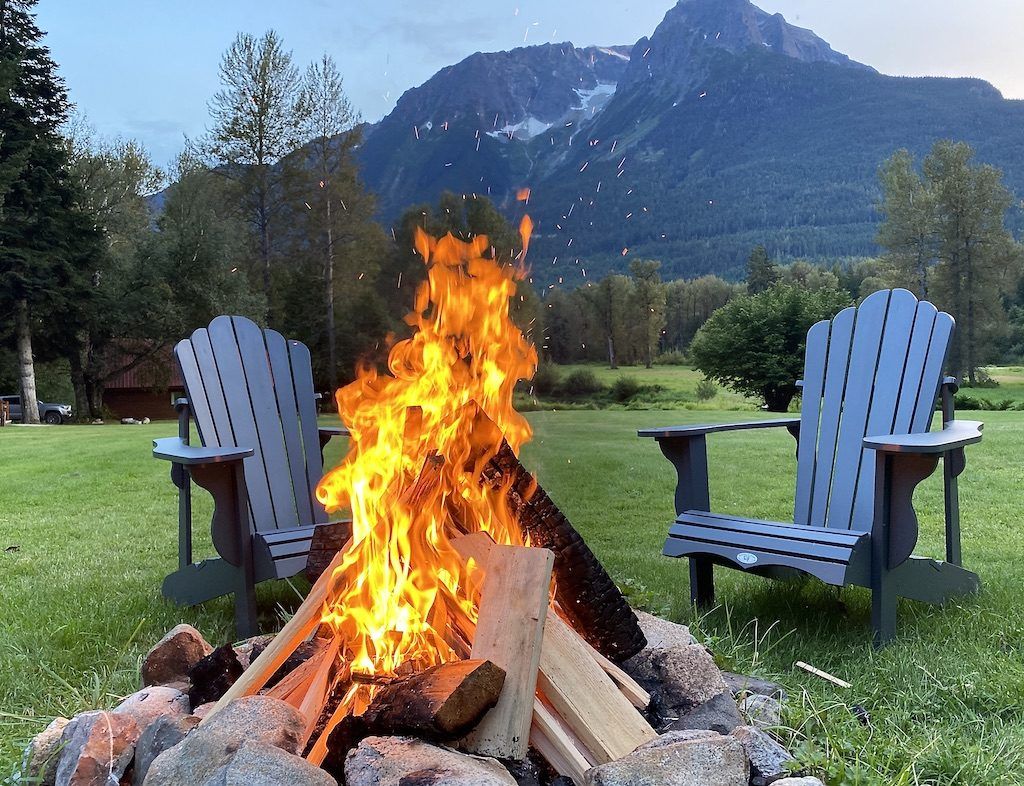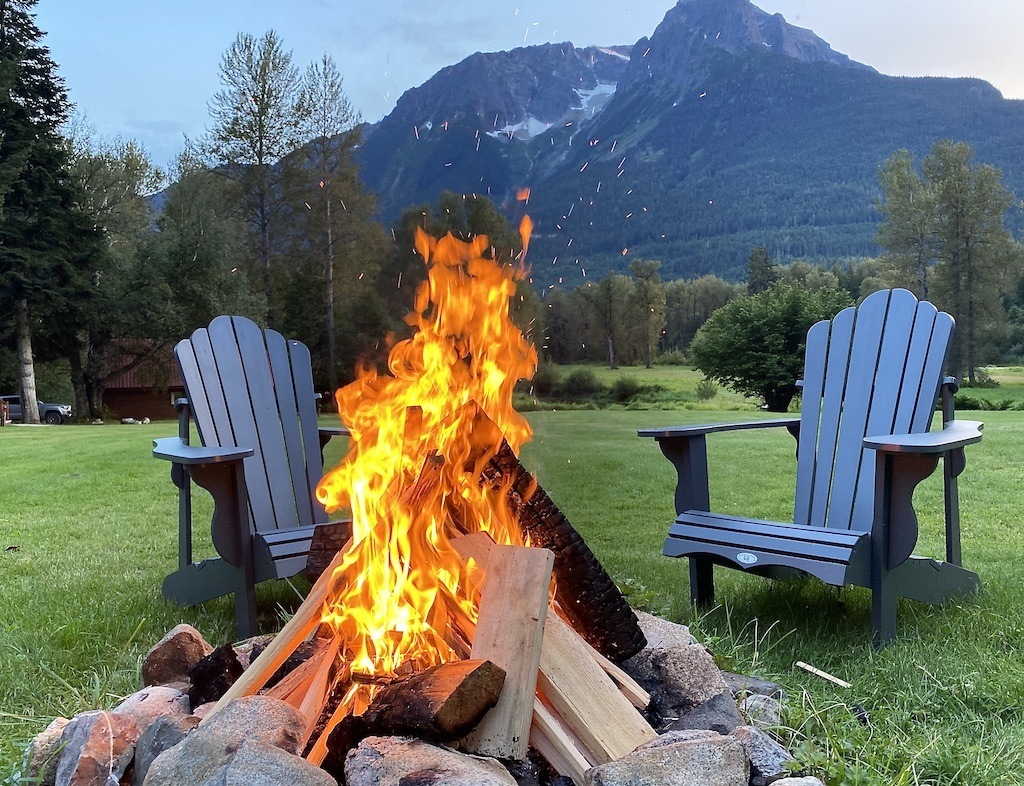 The Need to Know
Take time to read the proposed Bear Safari itinerary carefully. You can make changes to the schedule such as going biking instead of hiking or booking a very special alpine heli-hike (extra cost), but it's best to organize these activities in advance to give the lodge time to make the arrangements.
Leave the fancy clothes at home (unless you simply love to dress up for dinner). Follow the lodge packing list and you will be fine.
The Bear Safari is a full program of bear watching activities making it perfect for people who enjoy hiking, the great outdoors and nature in general. This itinerary would be less ideal for people who prefer a self-directed vacation or a spa retreat (although the chalets are lovely).
The Bear Safari itinerary has a minimum age of 12 years (our kids were 13 and 16 for our visit). The programming simply wouldn't be very appropriate for younger kids as the excursions can be long and in bear country, safety (and the ability to follow instructions precisely) is paramount.
You will not see hundreds of bears (one guide joked that sometimes the international guests have this expectation). Nature can be elusive. We saw a family of 4 bears on 2 occasions over 3 days. Other guests visiting the lodge at the same time as us saw many more. I felt a little jealous to be honest…but life is timing.
Is Tweedsmuir Park Lodge Worth It?
Luxury wilderness resorts in B.C. like Tweedsmuir typically cater to the international set. I recently read that international travelers to Canada spend 3 times more on hospitality experiences than locals (American spend twice as much).
In our family, we spend in the same manner, having splurged on very special bucket list hotels and experiences in far-flung lands. It is easier for me to justify those expenditures because they feel like they are once-in-a-lifetime (the "When in Rome" approach).
If you have grown up in British Columbia, some of what you will experience at Tweedsmuir Park Lodge will already be familiar to you. Because of that, you may put a different value on it. This is not meant to take away from the amazing experience that they offer to guests. I can't think of a nicer way to go bear watching in B.C. (with such a high probability of actually seeing them).
With most of our travel plans cancelled in 2020, we were looking to spend our last days of summer doing something special. When I read that the Bella Coola Valley was reopening to tourism, we decided to plan a Bella Coola trip that would end with a 3 night splurge at the lodge. The fact that Tweedsmuir Lodge was offering a 30% discount to B.C. residents sealed the deal for us. It was a unique opportunity and a special deal that we don't expect to see again (typically not something that gets discounted).
For international travelers looking for unique British Columbia bear watching holidays or luxury grizzly bear tours, I think Tweedsmuir Park Lodge would be perfect. It should also be noted that the lodge specializes in more than just bear watching. It is one of the top luxury lodges in B.C.for heli-skiing, hiking, birding and fishing adventures (with packages offered year-round).
For more information, please see the Tweedsmuir Park Lodge website or read recent reviews on TripAdvisor. Alternatively, feel free to reach out to me at [email protected].
More Unique Hotel Experiences