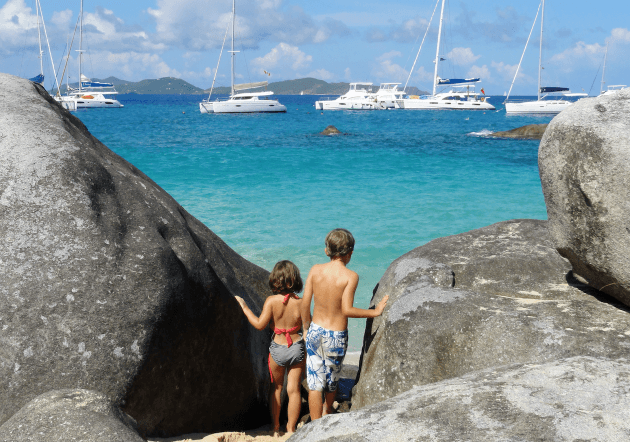 Hurricane Irma Virgin Gorda Update
Sept.12, 2017: In early September 2017, Hurricane Irma struck Virgin Gorda causing a large amount of structural damage to not only this island, but many other islands that make up the BVIs. At the time of this update, I know that many of the attractions and properties listed here have been heavily damaged. Virgin Gorda will rebuild, and I plan to follow this process closely. At this time, however, the full extent of the damage and the timeframe for restoration is unknown. As the properties and attractions reopen, I will update this guide accordingly (this guide is currently inaccurate).
Virgin Gorda with Kids
I don't know why, but I thought I would be underwhelmed by the famous rocks, (the Baths) of Virgin Gorda in the British Virgin Islands. A few rocks in the water….big deal.  Boy, was I ever wrong.  It's not just a few rocks, but rather hundreds of gigantic boulders, creating a surreal labyrinth of tunnels, caves and crystal clear pools of water filled with tropical fish.   Although we had only planned to spend an afternoon there, the kids thought this was simply the best (or as my son said "like a natural Disneyland" ) and we ended up spending the better part of three days exploring this amazing natural wonder.  Read on for more about the Baths, and the most family friendly resorts and restaurants on Virgin Gorda.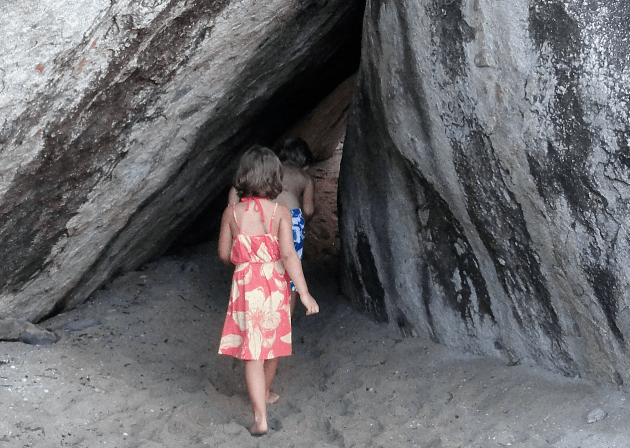 While you can do a day trip to The Baths and Devil's Bay from most of the neighboring islands, I entirely think it is worth it to stay on Virgin Gorda so you can have this magical place all to yourself in the late afternoons after all the day trippers have left.  We made the mistake of arriving earlier on our second day and overlapped with an onslaught of cruise ship passengers, which completely changed our experience.  It was such a contrast from the sweet serenity of the day before, as now the Baths were overwhelmed with cruise ship passengers in bathing suits a size and half too small (perhaps the suits fit at the start of the trip?) .

what you need to know about the baths on virgin gorda with kids:
location: at the southern most tip of Virgin Gorda
cost: adults $3 USD, youth 11-17 $2 USD, children 10 and under are free
getting around:  From the parking lot, it is about a 10 minute walk down a trail to the beach.  You can choose either a path to go to the Baths or to Devil's Bay. While neither are difficult trails, they do have some stairs and boulders to maneuver around and thus are not stroller friendly.  To get between the two bays from the beach, you need to climb through the labyrinth of boulders.  While this is a great activity for kids from say, 4 and up, it would be more difficult with a baby or toddler (although we did see some people with little ones).  For this age, you are best advised to follow the trail to The Baths which has a more family friendly beach area.
facilities:  There are several restaurants by the parking lot, and a little restaurant , bathrooms and lockers on the beach at the Baths
where to eat at the baths:  
top of the baths (see website)
where: at the top by the parking lot
why: The food is just okay, but the view is to die for. You can also use the pool which is nice and shallow for little ones.
hours: 8am-6pm for breakfast and lunch
phone: (284) 495-5497
reviews:  71% recommend on tripadvisor
where to stay on virgin gorda with babies, toddler and kids
little dix bay (website)
This luxury Rosewood property is consistently rated one of the top resorts for families in the Caribbean.  It's on a gentle child-friendly beach and just a short walk to the marina and shops.  While the price is dear, the experience is guaranteed to be memorable. They cater well to families by offering portable cribs, baby primrose skincare products, in-suite baby monitors, full size cribs (or additional bed), in-suite baby proofing service, child size bathrobes and slippers, changing tables, diaper pails, baby tubs, bed rails, bottle warmers and a night nurse.  Okay, I was joking, there isn't a night nurse, but seriously what more do you need ?  Oh yes, there is also a children's club that is so lovely I have been drooling over it since the birth of my first child.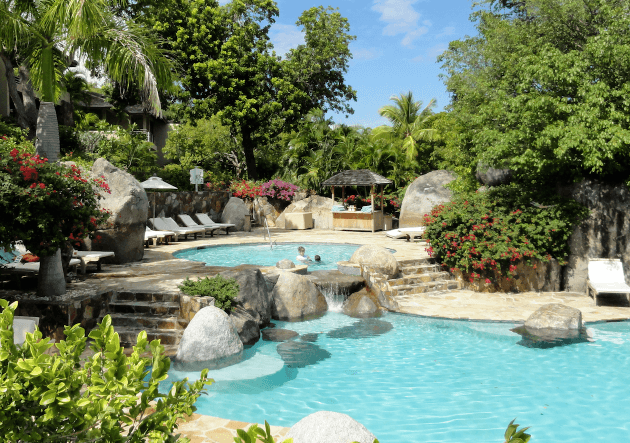 rate class: $$$$
rating: 4.5 star
reviews: 93% of family reviewers rate as very good or excellent on tripadvisor
getting a deal:  While they don't offer any deals specifically for families, outside of high season (mid dec-mid jan), they usually offer you a night free on 3 or 4 night stays (date dependent). See special offers page.
children's program: The hotel offers their incredible complimentary Rosebuds children's program that is run out of the Children's Grove for kids 3 and older (closed on Thursdays and Sundays).  Babysitting is also available for children 3 and under starting at $12/hour.
note:  This hotel is in a similar price range to the Bitter End Yacht Club (BEYC).  The BEYC is a great hotel if you and your family are into water sports (sailing etc.).  We prefer Little Dix because it is in a much more central location and much closer to the Baths (They call it the Bitter End for a reason).
2. guavaberry spring bay vacation homes (website)
I am embarrassed to say that I did not know about this place until our second day on the island.  The people who stay at this place love it like I have never seen people love a place before.  I missed it when researching the island because it is small and comes up under specialty lodging on tripadvisor.  There are several things people love about this place.  First it is in a great location within walking distance of the Baths, Devil's Bay and Spring Bay (nice family beach).  Second, it is family run and apparently run very well. Booking early is imperative as many guests have been returning for 20 years.  Units are self catering, but there are also several restaurants nearby.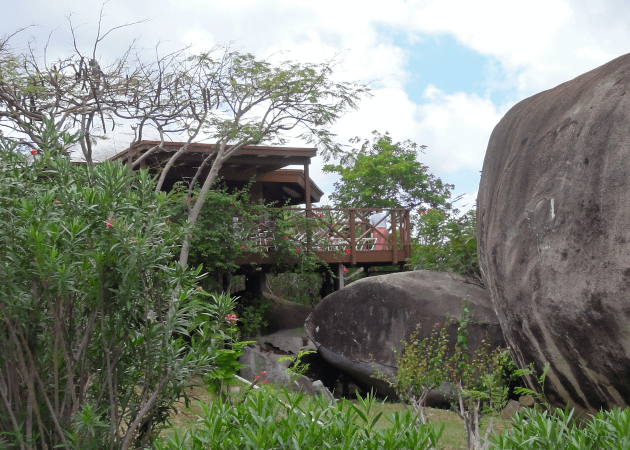 rate category: $$$
rating: 3 star
reviews: 100% of family reviewers rate as very good or excellent on tripadvisor
getting a deal: There are no specials, but the rates are very fair, especially considering how expensive Virgin Gorda is. The hotel charges extra if you want air conditioning and does not accept credit cards (cheques only). Wifi is available at the office for a small fee.
note: While we did not stay here, I cannot express how many people we spoke to who raved about this place.  We stayed at the Mango Bay Resort instead, which is a little more expensive and right on the beach at Mahoe Bay. Although Mahoe Bay is lovely, we concluded that Guavaberry Springs would be a much better value. The Mango Bay Resort is really a 3 star masquerading as a 4 star (and with 4 star prices).
3. family friendly villa rentals on virgin gorda
There are many family friendly villas for rent on Virgin Gorda.  We would recommend either staying near Spring Bay and the Baths (southern tip) or on Mahoe Bay since it has a double protective reef making the beach perfectly calm even for toddlers.
where to eat on virgin gorda with kids
In addition to the above mentioned places located near the Baths, we enjoyed several other kid friendly restaurants on Virgin Gorda:
1. coco maya (website)
This new restaurant is both beautiful and hip, located on the beach just south of Spanish Town.  It is very family friendly with a lot of space for little ones to run around on the beach out front or in the little playground in the yard out back. The food is pricey but lovely, with lots of options for picky eaters. The only thing I would caution for toddlers is there is a fire pit on the beach (perhaps better to come for happy hour with this age group?).
category: latin/asian fusion
reviews: 90% rate as very good or excellent on tripadvisor
prices: $7-$36 USD
where: on the beach just south of Spanish Town
hours: open 7 days a week for happy hour at 4pm and for dinner from 6pm
website: www.cocomayarestaurant.com
phone: 284-495-6344
2. hog heaven 
While the location isn't what I would typically recommend for people with young children due to the fact that it is built on a lookout point, you cannot go to Virgin Gorda and miss this restaurant.  As it is a BBQ joint, most children would be thrilled with the menu.  The many families we saw here just made sure to keep their kids entertained while mom and dad enjoyed the breathtaking views of the neighboring islands including Richard Branson's famed Necker Island.
category: bbq (ribs, chicken pork)
reviews: 92% rate as very good or excellent on tripadvisor
hours:  7 days a week from 9am until the last person leaves
prices: $5-$13 USD
where: nail bay road on the way to levrick bay
website: none
phone: 284-547-5964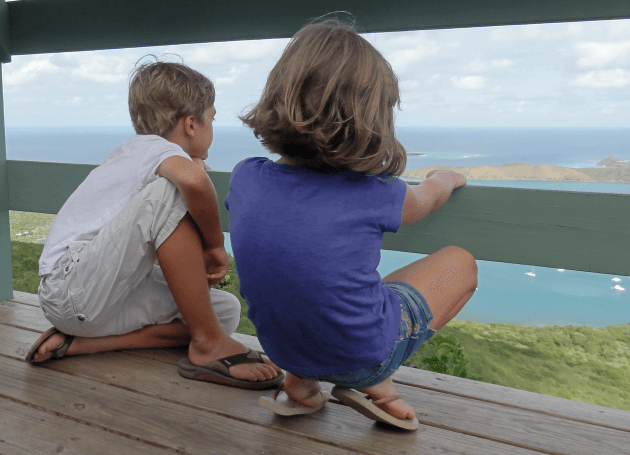 3. the mine shaft cafe (website)
Although the food here is just okay, this is a really fun place for kids, and is a favorite for many visiting families.  The highlight for our family was to take the table closest to the big tree where the chickens roost at night.  Having never seen this before, my children were mesmerized.  We also visited on another evening for happy hour and the kids played mini golf in the yard.
category: surf and turf (with popular all you can eat lobster and ribs nights)
reviews: 75% rate as very good or excellent on tripadvisor
hours: 7 days a week from 11am to 10pm
prices: $7-$34 USD
where: copper mine road
website: www.mineshaftbvi.com
phone: 284-495-5260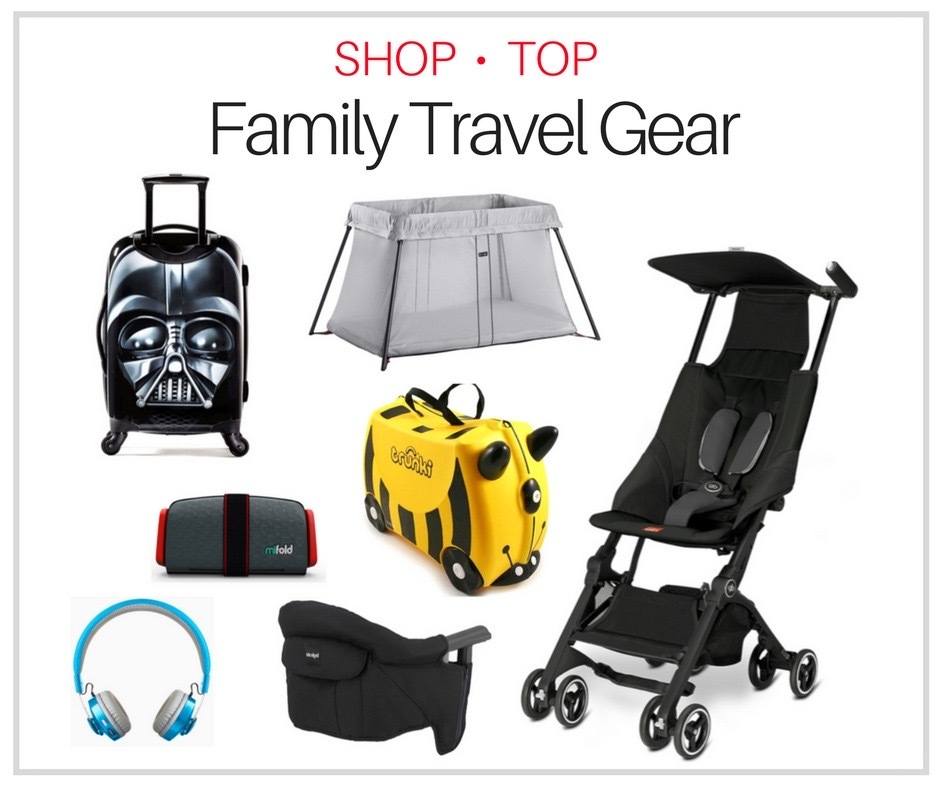 you may also enjoy the following posts:
tortola, british virgin island with kids
guana island, british virgin islands with kids
san juan, puerto rico stop-over with kids