Last update: February 3rd, 2021 at 01:45 pm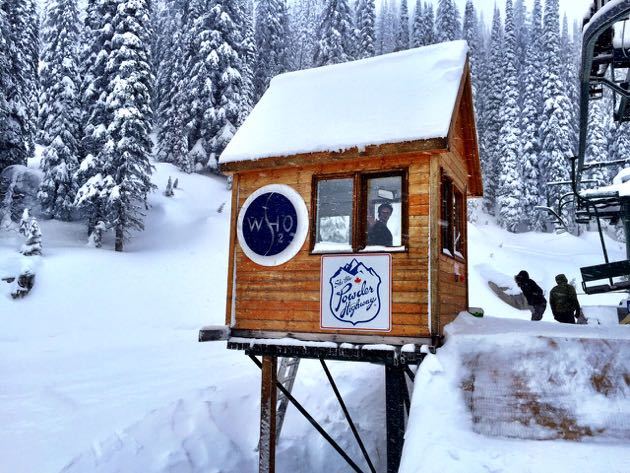 Our first family trip to Whitewater Ski Resort, in Nelson, British Columbia was like teleporting back in time to the ski mountains of my youth. No flashy heated gondolas, no jerks making multi-million dollar deals on their cell phones (there is no cell service on the mountain period), and no sightseers in $1200 suits taking selfie stick photos. What did that leave, you might ask? Just purists out enjoying a day of fresh powder with their friends and family.
Whitewater Ski Resort was our third stop on British Columbia's Powder Highway – a series of mountains known for their enormous snowfall each winter. On this trip, we would also tick off the much touted Red Mountain Resort in Rossland, adding to our earlier ski adventures to Revelstoke and Kicking Horse. We set up our home base for a few days in the historical B.C. Kooteney town of Nelson and, as if on cue, buckets full of snow started to fall from the sky.
Take a quick peek at this 1 minute youtube video or just read on:
Despite a perfect morning and 6 inches of fresh powder, our ski day at Whitewater started off a little rough. Somehow, despite having a car full of things that we probably didn't need, we had forgotten our daughter's ski jacket (a fleece Gap hoody doesn't quite cut it at -10 C). In the true spirit of a local mountain, a kind rental shop employee at Whitewater took pity upon us and loaned us a jacket. It didn't really fit her that well, but it kept her warm and somehow, a borrowed, ill-fitting ski jacket felt very apropos for a pure and non-pretentious family ski experience at a locals mountain. Thank you Whitewater !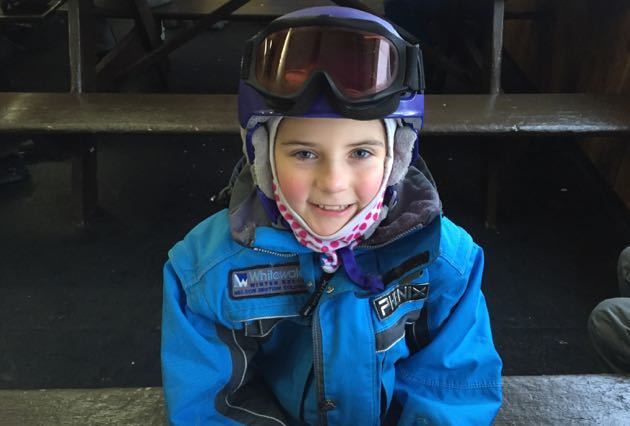 My trip down skiing memory lane continued while boarding Whitewater's lifts. Honestly, I have been spoiled by the state-of-the-art lift systems at Whistler that make boarding idiot-proof. I had forgotten that you actually need to pay attention to those double chairs when they whip around the end, swing wildly from side to side, threatening to whack you in the back of the thighs. I had also forgotten that "tips up" really means "tips up". Although individual family member will not be called out by name (not me), we had several lift incidents at Whitewater that left my giggling for days.
We enjoyed exploring Whitewater's terrain, starting out with the plentiful blue and green runs on the Silver King side that could be easily navigated as a family (the mountain also has rope tow area for beginners). When we needed a warm up, we just popped into the lodge at the bottom for a hot chocolate (the restaurant has great food too). I loved seeing so many families pulling out their backpacks full of snacks and actually talking to each other. Without cell service or wifi, I didn't see a single person staring absently at a smart phone. When we were thoroughly warmed up we headed back to the "family side" , while my husband skied off to explore some of the more challenging blacks and double blacks on the Glory Ridge side.
After an enjoyable day on the mountain, we hopped into our car for the short 15 minute drive back to Nelson (there is also a shuttle from Nelson and Spokane, WA). This leg of our Powder Highway trip was actually as much about visiting Nelson as it was about ticking Whitewater off our list. The historical mining town on Kooteney Lake has the character and culture of a mini northern Portland (good coffee, organic food, craft cocktails, eclectic shops, and bowtie sporting hipsters). It is also such a pretty town – here was the view from our hotel room: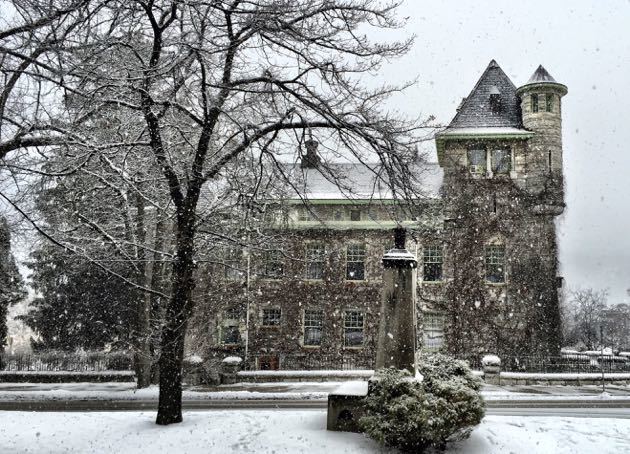 While it was a whirlwind three night stay in Nelson, here are our recommendations.
Best Family Friendly Hotel in Nelson
The Hume Hotel (website)
The historical Hume Hotel has recently undergone an extensive renovation to their rooms and has added a beautiful full service spa. The property caters well to families with several large suite options and kid-friendly dining (breakfast is included with your stay). It is the kind of place that you really don't need to leave unless you choose to.
Price Range: $$$
Hotel Class: 4 star
Reviews: 85% of family reviewers rate as 'Very Good' or 'Excellent' on Tripadvisor
Best Rooms: The Hume Hotel has a restaurant, pub and bar in it so it can get a little lively. We loved our 3rd floor, beautifully renovated "Ladybird" Suite (1 king, 1 queen bed) even though we did hear a little bit of noise from both the hotel patrons and the street (sanding trucks going by early in the morning). If noise is a concern to you, there are a number of rooms on the top floor (4th) that can easily accommodate a family, including the Horace D. Hume Suite which is probably the best in the hotel and faces the side street (Ward St.)
Get at Deal: See their website for Hume Hotel special offers.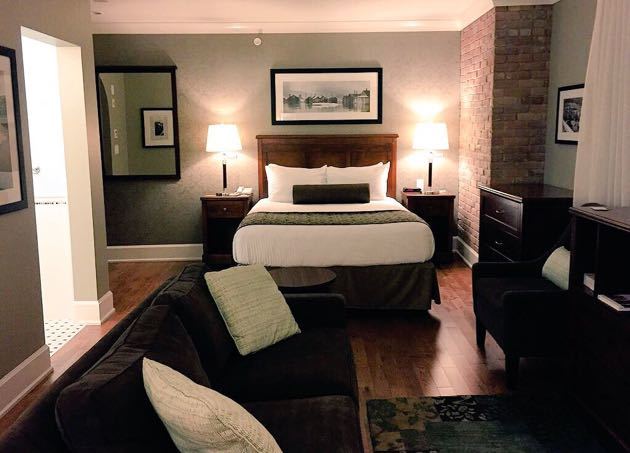 Where to Eat in Nelson with Kids
The General Store restaurant at the Hume Hotel is a very kid friendly establishment (kids' menu), and we also enjoyed excellent meals with the kids at Bibo (tapas – creative kids' menu) and Cantina del Centro (tacos). Both are within easy walking distance of the Hume Hotel.
Nelson has several nice cafes including Oso Negro (organic coffee blends) and John Ward Fine Coffee (also has cupcakes).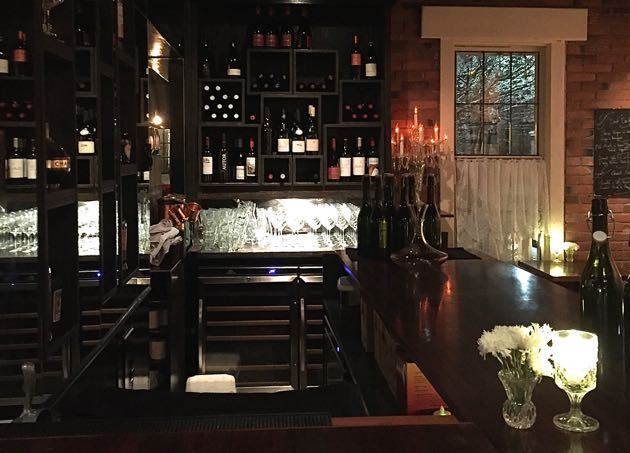 Getting to Whitewater and Nelson, British Columbia
For ski trips, we are generally road trippers, so we chose to drive in from our home in Vancouver (8 hours). For your complete options including daily flights, please see the Nelson Kooteney Lake Tourism "Getting Here" webpage.
Additional Note: Whitewater is a locals mountain renowned for its ample powder and fantastic tree skiing. While I would not plan a whole vacation around this hill, it is a nice way to spend a day or two if you are in the area (and the locals would probably prefer to keep it as their secret anyway).
You May Also Enjoy the Following Posts:
.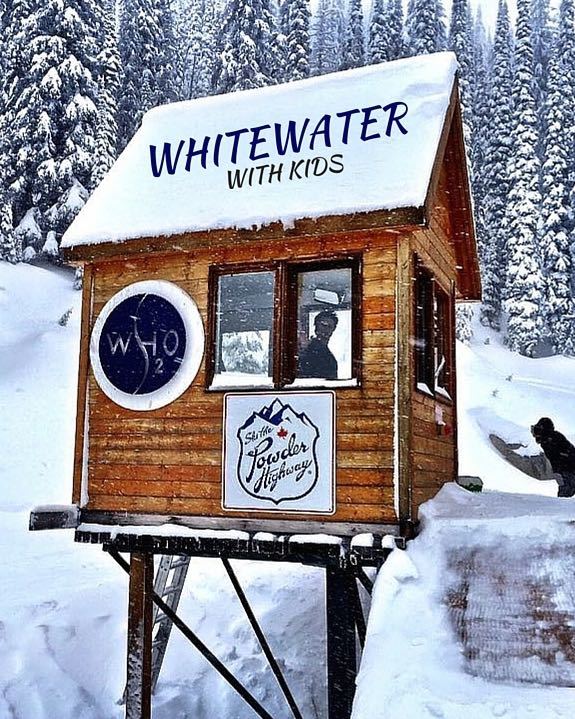 SaveSaveSaveSave