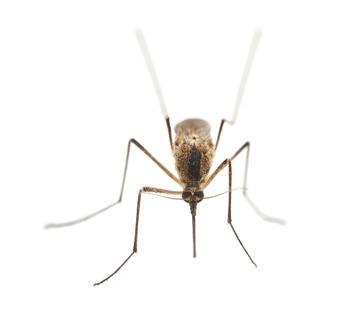 A fellow family travel blogger asked me a question the other day that had me thinking. The question was "Would I travel to an area that is under threat from the mosquito-borne Zika Virus if I were pregnant right now?"  Without hesitation I answered "No."  Now to qualify that, I want to say that our family has on numerous occasions visited countries that were in the midst of mosquito-borne illness outbreaks such as Dengue. It was never intentional, but the outbreaks occurred (or should I say were officially reported) very close to, or after we were on the ground at our destination.
Although the Zika Virus is not new (it was discovered in the 1950's), the recent spread of the virus into the Americas has raised cause for alarm. While in most cases Zika Virus Disease only causes mild illness, the risk for pregnant women is much greater. Recent data has suggested that the virus can cross the placenta, potentially causing microcephaly and brain damage in the unborn child. As a family travel blogger, I felt that it was really important to write about this, knowing that many of my readers are in their child bearing years and contracting Zika Disease while pregnant would be of great concern.
Disclaimer:  I am not a doctor. I am a mother who has researched mosquito borne illnesses rather thoroughly. My husband is also not a doctor, but has taken such a keen interest in this subject that people have sometimes mistaken him for an infectious diseases specialist. His interest stems from the fact that he is our family's sacrificial lamb when it comes to mosquitos. I used to tease him relentlessly about the 10 kinds of mosquito repellent he would bring along on our trips and the mosquito nets that he would suspend above the beds. All teasing stopped when a dear friend, who was on the same trip as us, was infected with Dengue while pregnant with twins. I am now very well informed when it comes to the risks of mosquito-borne illnesses and my latest focus is on the Zika Virus.
What is the Zika Virus?
The Zika Virus is spread from person to person through the bite of an Aedes mosquito (specifically the Aedes aegypti or the Aedes albopictus) and can result in a relatively mild illness called Zika Disease or Zika Fever. Aedes mosquitos survive in tropical and subtropical climates and are also responsible for the transmission of Dengue, Chikungunya, West Nile and Yellow Fever.
What are the symptoms of Zika Virus Disease?
The symptoms of Zika Disease are similar to those of Dengue.They include sore joints, rashes, fever, and conjunctivitis (pink eye). Not everyone who gets infected with Zika will fall ill. In fact, only a small percentage of people show symptoms (around 20%), and deaths are rare.
Is the Zika Virus More Dangerous for Pregnant Women?
Yes. The U.S. Center for Disease Control has taken the rare step of advising women who are pregnant or planning to get pregnant to avoid traveling to areas that have had elevated transmission rates. Recent data suggests that the virus can spread to an unborn fetus causing microcephaly (small head size) and birth defects. If you are pregnant or are trying to get pregnant, I would strongly advise you to cancel your trip or to choose another Zika free destination. Many airlines are currently offering flexible terms (no change fees etc.) to deal with this very serious threat.
Is there a Vaccine for Zika?
No.There is currently no vaccine for Zika.
Which Countries Have Travel Advisories Due to the Zika Virus?
As of the publishing of this post (Feb.1, 2016), the U.S. Center for Disease Control has Zika based travel advisories for Puerto Rico, Barbados, Bolivia, Brazil, Cape Verde, Colombia, Ecuador, El Salvador, French Guiana, Guadeloupe, Guatemala, Guyana, Haiti, Honduras, Martinique, Mexico, Panama, Paraguay, Saint Martin, Samoa, Suriname, and Venezuela. As this list could change quickly, if you are planning travel to a tropical or subtropical country, check the CDC website for updates.
Is the Zika Virus in the U.S. and Canada ?
As the Zika Virus is transmitted primarily by the Aedes mosquito, it can only survive in tropical and subtropical zones. For this reason the greatest number of cases of local transmission have occurred in Central America, South America and the Caribbean. As this mosquito also lives in some of the southern U.S. states, there is concern over local transmissions occurring in Florida, Texas and Hawaii so this is a situation that is being carefully watched by health officials. The mosquito cannot survive in Canada.
How Can I Avoid Getting Zika Virus Disease?
The short answer is to avoid traveling to destinations where outbreaks have occurred and local transmission rates are high. If you are traveling to such a destination, do what you can to avoid getting bitten by mosquitoes. Consider doing the following.
Use Mosquito Nets: These are very easy to travel with and can be hung up over beds. We prefer single point attachment mosquito nets that can be hung from a single light fixture in a hotel room (see photo). There are also crib mosquito net designed to protect an infant, baby or toddler from nighttime bites. If you have a little one in a stroller you may also want to consider a stroller mosquito net.
Use Duct Tape: Although many travelers swear by duct tape to solve a number of travel related pitfalls, my husband likes to use it to seal up gaps in window screens etc. where nasty mosquitoes can make their way into our room.
Cover Up: The Aedes mosquito generally bites in the daytime (dawn and dusk) . If you are outdoors at this time, consider keeping your skin covered up (long sleeve, long pants).
Use a Good Mosquito Repellent: Use a decent mosquito repellent containing DEET or Picaridin. For our travels, we prefer mosquito repellent wipes (no leaky bottles) and for the kids we use mosquito repellent wipes with a reduced concentration of Picaridin and DEET. *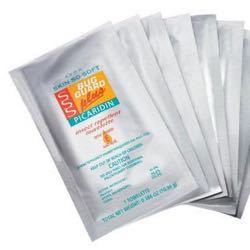 According to the American Academy of Pediatrics (AAP), DEET can be used on children but not in concentrations greater than 30% (see article). That number seems awfully high to me, as most kids repellents do not exceed 10% DEET. The AAP also says that you shouldn't use DEET on a baby 2 months or younger.
*I will admit being to being a little hippie-hippie when it comes to using chemical mosquito repellents (especially on my children), but I have come to the conclusion (after much trial and error), that the chemical mosquito repellents work better than the natural ones. For a few weeks of the year when facing dangerous diseases in the tropics, we use the chemicals and then back home where mosquitos are just a nuisance in the summer, we go back to our herbal concoctions.
Final Comments: At the time of writing this post, we are about to embark on a trip that involves traveling to an area that has seen local transmissions of the Zika Virus (Mexico). We will still be going on this trip but will be very vigilant when it comes to protecting ourselves from mosquito bites. I am not pregnant, nor am I trying to get pregnant. If that were the case, I would cancel our trip immediately. In my opinion that would be taking on way too great a health risk for a holiday.
You may also enjoy the following posts:
Dengue Fever and Kids – Why You Should Care
10 Amazing Experiences for Kids in Australia
A Guide to Barbados – with Kids
The Swimming Race Horses of Barbados
A Guide to Zihuatanejo, Mexico – with Kids
Sailing the San Blas Islands, Panama – with Kids
Virgin Gorda, British Virgin Islands – with Kids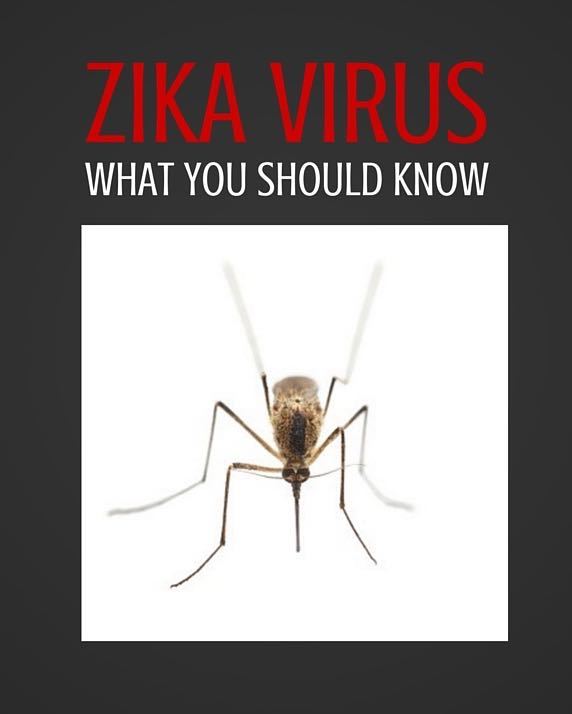 SaveSave