Affiliate Disclosure: As an Amazon Associate I earn from qualifying purchases. This post may also contain additional affiliate links.
Best Kids Activities Seattle – Intro
Are you looking for the top things to do in Seattle with kids? Since my kids were toddlers, we have been taking them on short road trips to Seattle (we live in Vancouver, Canada). It's only a few hours drive from our home and it has always provided us with an inexpensive getaway that felt a world (actually a whole country) away.
In order to keep things interesting, we have made it our goal to see and do something new on each visit. Read on to discover our top picks for things to do with kids in Seattle. Whether you are looking for things to do in Seattle with toddlers or teens – you'll find some great options here.
Seattle for Kids Video (2 min.)
In a hurry? Take a quick peek at our 2 minute video of our favorite activities for kids in Seattle, or just scroll on.
Save Money in Seattle
Before we get started with the list, I just wanted to share with you a couple money saving tips. Why pay more than you need to for kids activities in Seattle, right?
Some of the top Seattle family attractions, such as selected museums, have one day of the month where they are free. Other discounts include reduced ticket prices for AAA/CAA members and discounts for purchasing tickets online.
If you are planning on visiting a lot of Seattle attractions, you can save up to 45% with the Seattle CityPASS. You can also check sites such as Viator.com which offers discounts on Seattle family attractions and tours.
I have tried to make note of all of the discounts I am currently aware of in my list of top family Seattle attractions below. Please feel free to comment on this post if you know of others.
15 Things to do in Seattle with Kids
1. Ride the Seattle Monorail
Start your family fun in Seattle with a monorail ride! Running from the Seattle downtown core (Westlake Center) to Seattle Center (2 stops only), this short ride is good fun for busy kids who are happiest on the move. If you are visiting Seattle without a car, this is a convenient way to access the many fun things to do with kids in Seattle Center.
For Hours and Rates: See www.seattlemonorail.com.
2. The Space Needle
Experience one of the top Seattle family attractions by taking an elevator up 605 feet to enjoy the incredible view. Hot of an extensive renovation, visitors can also now experience the world's first rotating glass floor! On a recent visit with 5 children (not all mine), we found that the kids all especially enjoyed the interactive touch screen activities.
For Hours and Rates: See www.spaceneedle.com.
Save Money: The Space Needle is included in the Seattle City Pass. Viator.com also has some package deals for this attraction.
3. The Pacific Science Center
There are exhibits for children of every age at this excellent attraction including a gated toddler play area, touch pond, rocket ship and live butterfly room. The outdoor water exhibit is also great fun on a nice day.
For Hours and Rates: See www.pacificsciencecenter.org.

Save Money: If you have a membership to a science or technology museum in your home city, and they are a member of ASTC Passport Program, you may gain free entry. See participating list.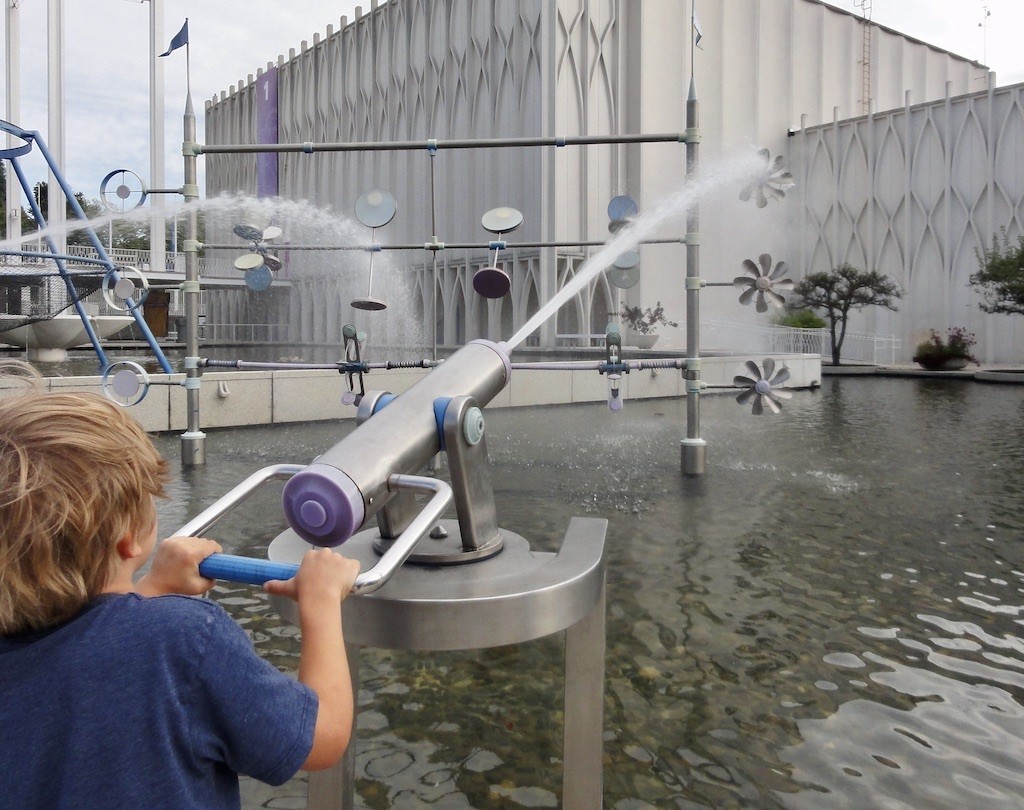 4. The Seattle Children's Museum – Toddler Activities Seattle
This Seattle kids museum is a 22,000 square foot play space for kids ages 10 months to 10 years old. Throughout the museum are 13 exhibits that invite kids to imagine, play and follow their curiosity, including a man-made mountain, a real stage with costumes (salvaged from a theater company), a grocery store, a restaurant, a construction center and more.
Note: For many years, this was absolutely my children's favorite place to visit in Seattle despite the fact that the reviews from parents can be a little lackluster (it's a little pricey). That said, if you are looking for things to do in Seattle with toddlers, this place can be a welcome reprieve in an otherwise exhausting day.
For Hours and Rates: See www.thechildrensmuseum.org.
Save Money: The Seattle Children's Museum sometimes offers deals on sites such as Groupon. If you plan on visiting, I recommend doing a Google search beforehand.
5. MoPOP Museum of Pop Culture (EMP) – Seattle Center
The Museum of Pop Culture (MoPOP) was founded by Microsoft co-founder Paul Allen as the Experience Music Project. The unique Gehry designed building regularly hosts very interesting exhibitions alongside its permanent collection.
I originally took my kids when they were quite young and they were less than impressed (preferring the fantastic playground outside). The older they get, however, the more they enjoy it. If you are looking for the best things to do in Seattle with a teenager, this could be a good option for you.
For Hours and Rates: See www.mopop.org.
Save Money: The MoPOP is included as an option with the Seattle City Pass.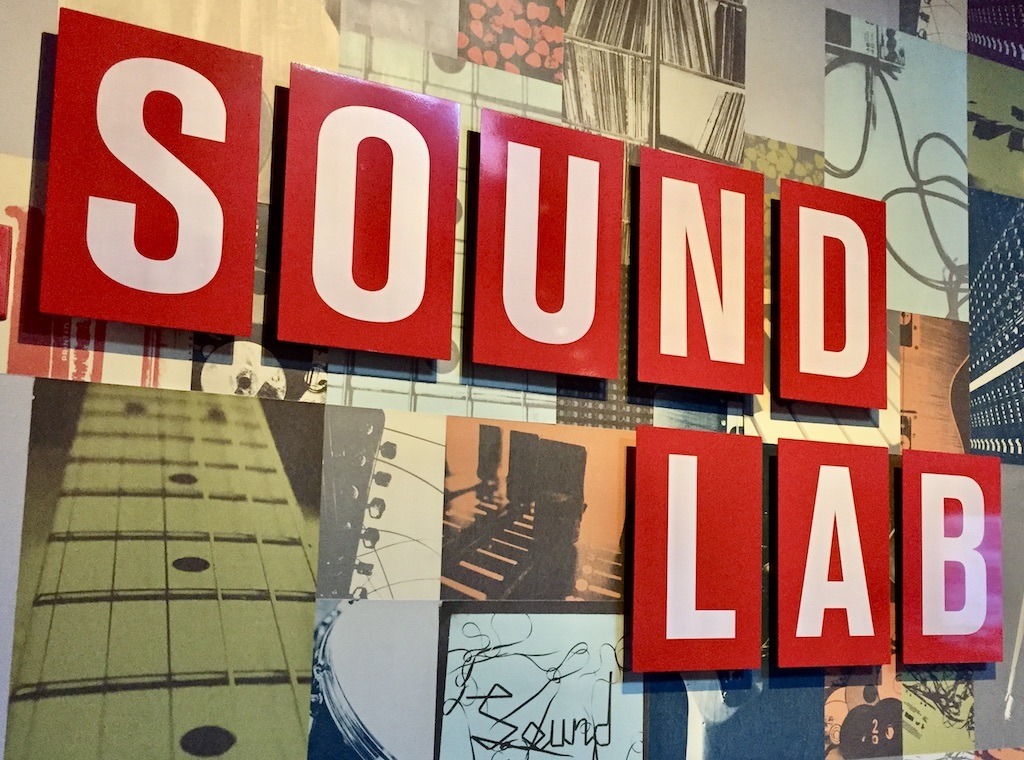 6. Artists at Play – Seattle Center Playground
Simply one of the best playgrounds in Seattle for toddlers and big kids too, this one is conveniently located right beside the Seattle Space Needle and the MoPOP. Make a day of it and enjoy all the attractions at Seattle Center.
7. The International Fountain – Seattle Center
No, it wasn't my imagination, the fountain really was shooting up water to the beat of Pearl Jam's Even Flow. This lively water feature provides all kinds of free fun for kids as they run around to the music, dodging blasts of water.
Note: If you are putting this on your list of things to do in Seattle with kids, you may want to bring some extra clothes. Getting wet is almost irresistible for little ones (as is always the case with my children).
8. The Woodland Park Zoo
This attraction is frequently ranked as one of the best things to do in Seattle with kids of all ages. Even if you are not a huge fan of the modern day zoo, this one does a great job of educating children on the importance of wildlife protection.
Exhibits include many activities for small children. There is even an excellent indoor play area and education center for little ones called the Zoomazium which is perfect for rainy days.
For Hours and Rates: See www.zoo.org.
Save Money: The Woodland Park Zoo is included with the Seattle City Pass. The zoo also offers discounts online for AAA and CAA members.
9. Seattle Museum of Flight
The Seattle Museum of Flight houses over 175 aircraft and spacecraft (including a retired BA Concorde), thousands of artifacts, and dozen of exhibits. There are also many cool activities for small kids including crafts, flight simulators and an interactive toddler area. This non-profit museum is one of the top rated attractions in the city.
For Hours and Rates: See www.museumofflight.org.
Save Money: The museum is free on the first Thursday of each month from 5-9pm. They also offer discounts for AAA and CAA members.
10. Seattle Great Wheel – Pier 57 Seattle Waterfront
For a bird's eye view of Seattle, don't miss a whirl around on The Great Wheel ! At 175 feet high, it offers spectacular views of Seattle and the Pacific Northwest on clear days.
For Hours and Rates: See http://seattlegreatwheel.com.
11. Seattle by Foot – Seattle Family Friendly Tour
Local moms Heather and Deonne take you on an informative family tour of Seattle's Pike Place Market, the Seattle Art Museum and on to explore some of Seattle's interesting architecture (plus much more). This is a great way for parents to learn more about the city while keeping little ones engaged.
Where: Tours leave from Pike Place Market information booth
Hours and Rates: Flexible times. Tours are 2 hours long. Private family tour $150 (2-5 people) or $200 (6-10 people)
Learn more at: seattlebyfoot.com.
12. Explore Pike Place Market
No visit to Seattle is complete without a visit to the bustling Pike Place Market. Visit in the morning with kids before things get crazy. Pay a visit to Rachel the pig (piggy bank) out front, snack your way through the aisles and visit the secret garden.
For Hours and Rates: See http://pikeplacemarket.org.
13. The Seattle Aquarium
Aquarium highlights include the Window on Washington Waters, a 120,000 gallon tank holding sea creatures from the coast of Washington, two large touch tide pool tanks (a huge hit with children), tanks featuring jellyfish and the giant pacific octopus, harbor seals, sea otters, and colorful animals of the pacific coral reef.
For Hours and Rates: See seattleaquarium.org.
Save Money: The Seattle Aquarium is included in the Seattle City Pass.
14. See a Game
Seattle is a great city for sports lovers. While seeing a Seahawks game is out of the question for most due to the astronomical price of the tickets, Seattle Mariners (MLB) and Seattle Sounders (MLS) games can be much more affordable for a family.
There is also the option of doing a tour of Lumen Field (Seahawks and Sounders) and T-Mobile Park (Mariners – formerly Safeco Field).
15. The Seattle Art Museum
The SAM does a very good job with kids in that it has many programs for families as well as teens. We first visited when my kids were 3 and 6 years respectively and found it to be quite fun on a rainy day in the city (their favorite art piece was a giant toilet).
For Rates and Hours: See seattleartmuseum.org.
Save Money: The Seattle Art Museum is free on the first Thursday of each month (special exhibitions are half price).
More Family Travel Guides