Last update: September 8th, 2022 at 09:28 am
I want to preface this post by stating that I have a habit of falling in love with every new ski mountain we visit. Our trip to Telluride with kids was no different. In 5 short days, I fell head-over-heels in love with this historic former Victorian mining town and ski resort.
Now, in all fairness, I was pretty confident that Telluride would deliver. For two years, I had kept a very dog-eared SKI Magazine Resort Guide on my desk, proclaiming that Telluride Ski Resort was #1 for Character.
This sentiment had also been echoed by several ski fanatics that I follow on various social media threads. Personally, other than good snow, character trumps almost everything else for me, and I simply adore a ski town that has a clear and classic identity (no generic cookie-cutter feel).
It is why I love the retro feel of Alta Ski Resort (Utah) and why I look so forward to our annual family ski trip to Silverstar Mountain Resort (British Columbia). They, along with Telluride, have not lost their soul.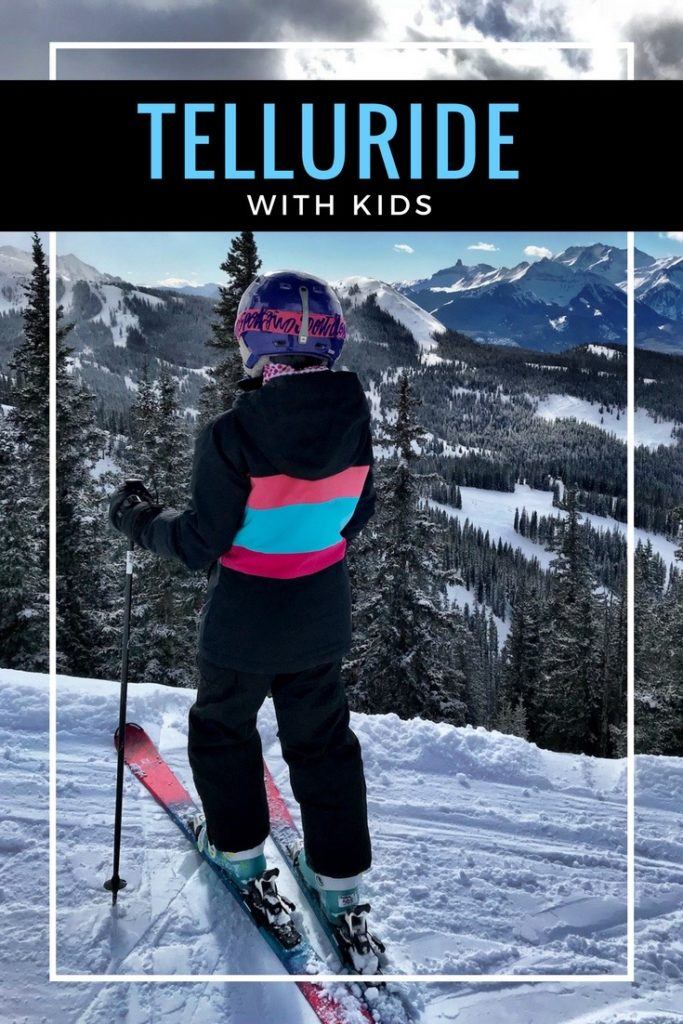 Telluride with Kids Video (2 min.)
Want a quick peek of Telluride? Check out this short video.
Telluride with Kids – The Need to Know
Health Update
For all the important information around health and safety for the 2020-2021 season (including important pre-booking requirements), please see this Telluride Safety Update page.
Where is Telluride?
The awesome town of Telluride is tucked into a box canyon in southwestern Colorado – 330 miles from Denver and 67 miles from Montrose (the latter being the nearest airport with direct flights from major U.S. cities).
How do you Pronounce Telluride?
If you are going to go around spouting off about your upcoming trip to Telluride CO, you better pronounce it properly. I very much appreciated being corrected early on in my ramblings, and now correctly pronounce it as Tell-You-Ride.
What Makes Telluride Such a Great Ski Town?
Well you can't be a great ski town without great snow of course. Telluride – although it doesn't get snow as frequently as many other Colorado mountains, tends to get great dumps of powder all at once. As an example, although things were looking unusually bare prior to our Telluride ski vacation, in two days leading up to our ski trip, it snowed a whopping 23 inches!
Telluride is located in a steep-sided box canyon and is one of the few U.S. ski resorts where you can ski right into town. Many of the charming restored historical buildings herald back to the days of old, when Telluride was a booming mining town. These include the New Sheridan Hotel and Opera House, the County Courthouse and the Telluride Historical Museum (formerly the hospital).
One of the most interesting historical facts about Telluride is that it was where notorious bank and train robber Butch Cassidy robbed his first bank back in 1889 – making off with more than $21K (That would be equivalent of more than half a million dollars today!).
Where is Mountain Village?
Above Telluride, and linked both by road and by a free 13 minute gondola, is Mountain Village. This European-style ski-in/ski-out development contains several luxury hotels, condominium complexes and some pretty incredible slope-side estates. The village also has some pleasant pedestrian-only plazas, several restaurants, a conference center and an outdoor skating rink.
Most importantly (and possibly essential to those visiting Telluride with a toddler or baby), Mountain Village is where the Telluride Ski School and Telluride Nursery are located. That being said, the town of Telluride is just a short ride away on the free gondola (hours 7am – midnight).
Note: We love staying in the town of Telluride, but if I needed to get my kiddies to the Telluride daycare or to ski school, I would probably opt for staying in Mountain Village.
Telluride Ski Map
I want to share this Telluride mountain map here so that you can gain an understanding of the layout of Telluride Ski Resort. On the far left you can see the town of Telluride and the free Telluride gondola that takes you up and over to Mountain Village (or you can get out at the mid-point peak and start your skiing or boarding from there).
Note: Click on the map to make it bigger, but if it still is not clear enough, please use this link for a Telluride, CO map.
Will You Experience Altitude Sickness in Telluride?
The town of Telluride is at an elevation of 8750 feet. Physical affects from changes in air pressure at altitude can occur at 8200 feet and above. Symptoms of acute altitude sickness can include headaches, nausea, fatigue and insomnia.
Some people are only slightly affected by altitude sickness, while others feel awful. Your body does adjust to altitude over time – generally within 24-48 hours. The smart thing to do, is to take it easy on your first day (do not overexert yourself), drink tons of water, and avoid drinking alcohol. Learn more here.
Note: Ironically, although I did tons of research on altitude sickness for a recent trip to Machu Picchu with kids, I kind of overlooked this for Telluride. We arrived in Telluride around midnight and were at the top of the mountain 12 hours later. Immediately, I felt like I had a sinus headache, and it wasn't until later that I realized what had caused it. It was annoying, but certainly not debilitating.
For the rest of the trip, we were mostly fine, although we did have a little bit of insomnia. Anyway, please keep this in mind for your own Telluride family vacation.
Experiencing Telluride with Kids
Exploring the Ski Resort
Any day that starts with a gondola ride is a great day for my kids. After getting dropped off by our hotel shuttle at the free Telluride gondola (a.k.a "The G"), we hopped in a car and ascended to the slopes. Although Telluride didn't have nearly the snow base that they would normally have at this time of year (late January), I must say that their crews had done an exceptional job with snow making and grooming.
The upside of no snow clouds meant for a gorgeous bluebird day. My kids have a thing for riding as many lifts, t-bars and gondolas as they can in day (preferably all of them) so we started to make our way around the mountain.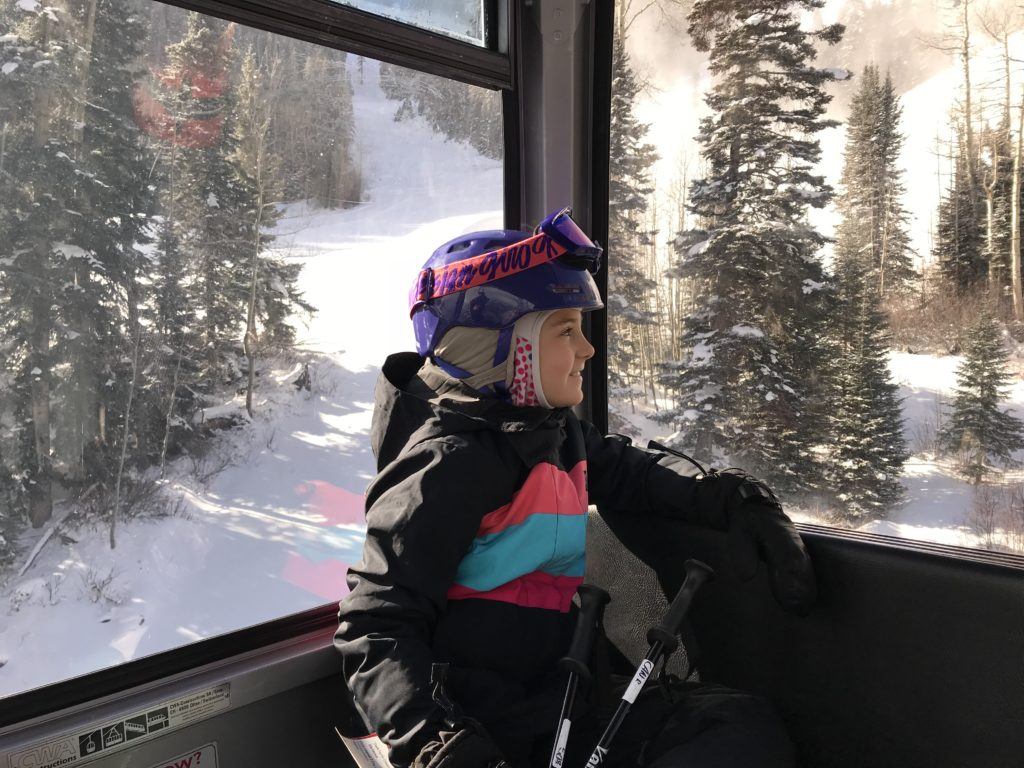 As our first day at Telluride Ski Resort was a rather chilly one, a mid-morning hot chocolate break and pep talk with my youngest was required. I long ago surrendered to the practice of using hand warmers in gloves and taking breaks when the kids get cold. I came to realize that a ski day is so much better when my kids are warm, dry and well fed. If I were truly honest, I would have to admit that I am usually very happy for the break as well.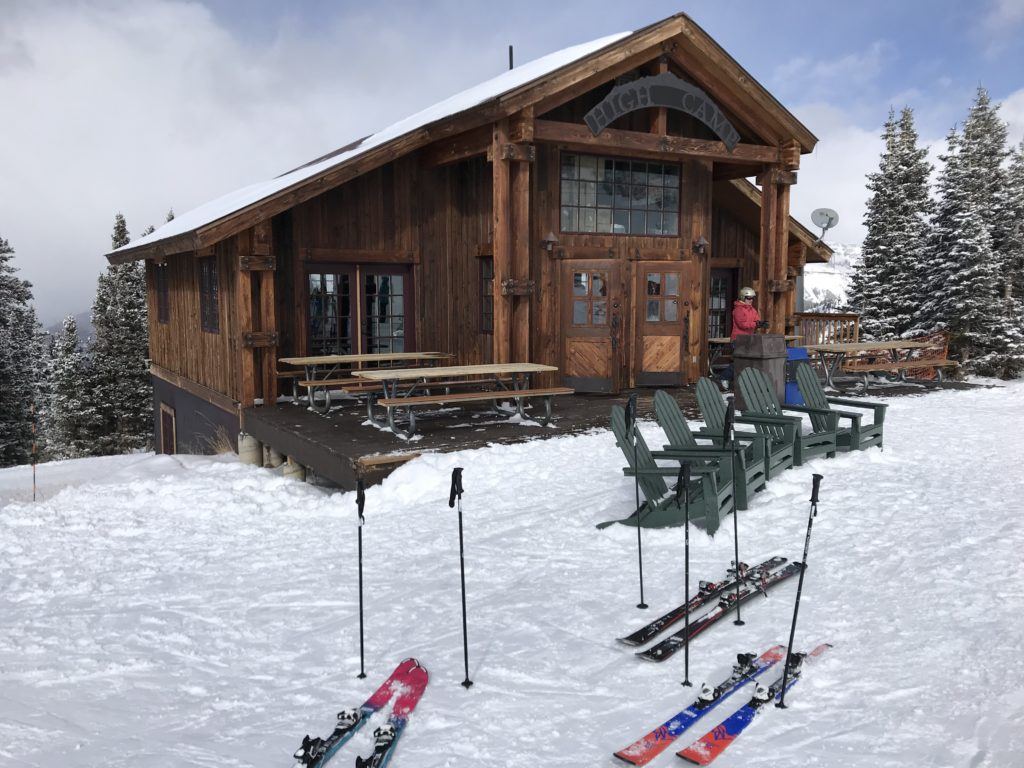 After getting some great runs in under the Polar Queen Express chair, we couldn't resist treating ourselves to a special lunch. Alpino Vino offers the unique experience of dining at almost 12,000 feet (it's the highest restaurant in North America), with a gorgeous view of the Wilson Range.
Although the restaurant was full inside when we arrived, we managed to find a seat on the patio where we cozied up under fur blankets and heaters (and mom and dad enjoyed a delicious pinot noir).
Although I didn't really expect the restaurant to have kids' menu, they were able to offer a nice child-sized grilled cheese sandwich and tomato soup combo ($14). As much as I enjoy skiing, it was hard to leave that gorgeous patio and amazing view. Thankfully, the See Forever run, which is the only intermediate run out of the area (the rest are blacks), is a pretty spectacular experience on a clear day.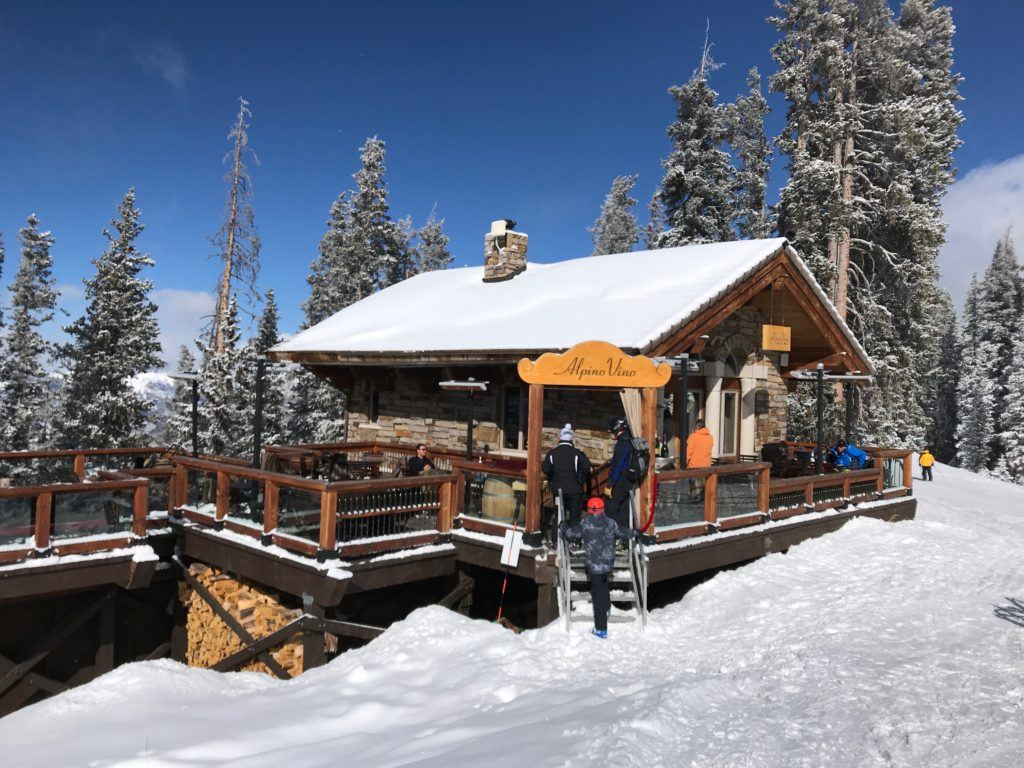 Note: The following day, we ate lunch at Giuseppe's which is also at the top. While it is much more casual, the food is very good, and the view also wonderful.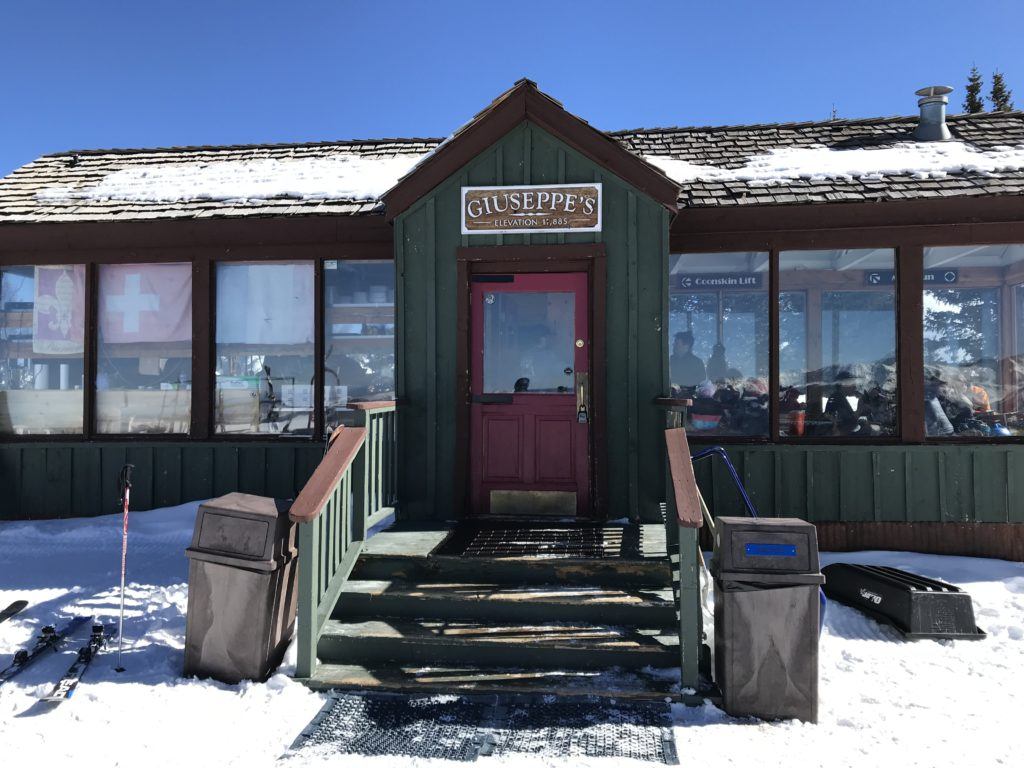 One of the really great things that we appreciated about skiing Telluride was the lack of lift lineups. It was a far cry from what we have come to expect as the norm at many mega ski resorts around the country. A local explained to us that lift lineups are only typical during school breaks.
We also really loved being able to finish our day by skiing right down into town. With the most gorgeous golden light setting Telluride aglow, it made for the best ski-out that we have ever experienced.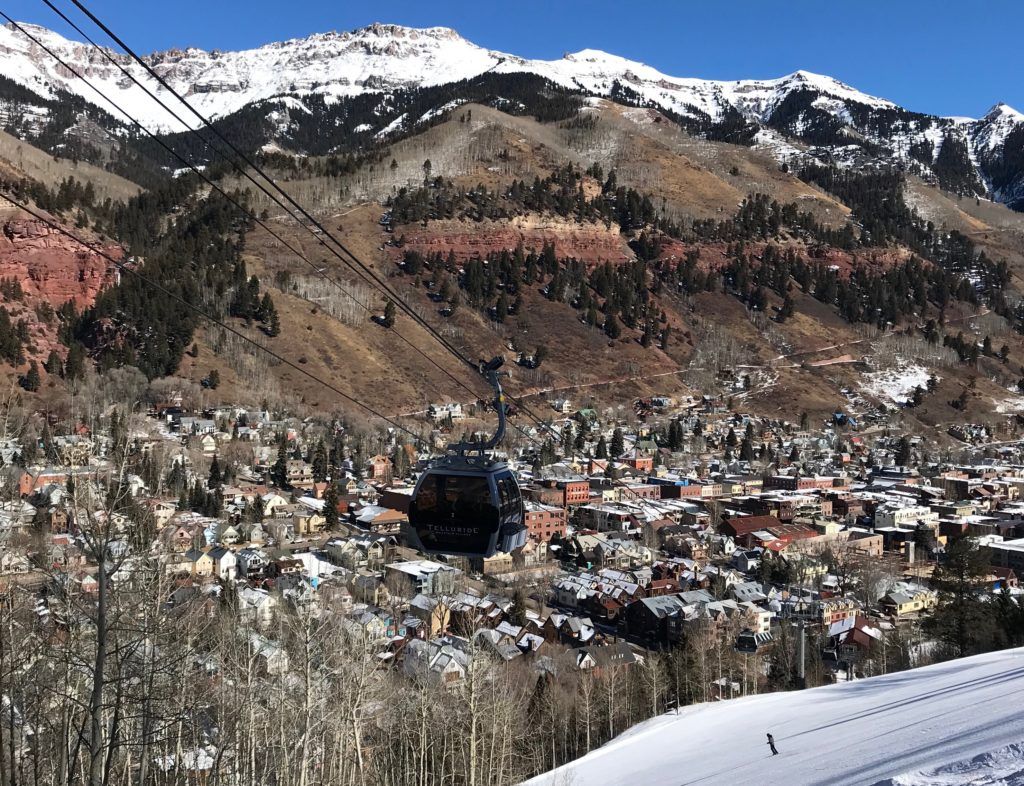 On our final day at Telluride with kids, we finished up early at the Gorrono Ranch Beach – a fantastic outdoor venue under the Village Express 4 Chair that also happened to have some great live music (and free beer tasting on this particular day). While we hung out in the sunshine, our kids joined the other children sliding on a hill nearby. I loved the fact that some of the kids had even pilfered cafeteria trays from the restaurant to get a better glide going on.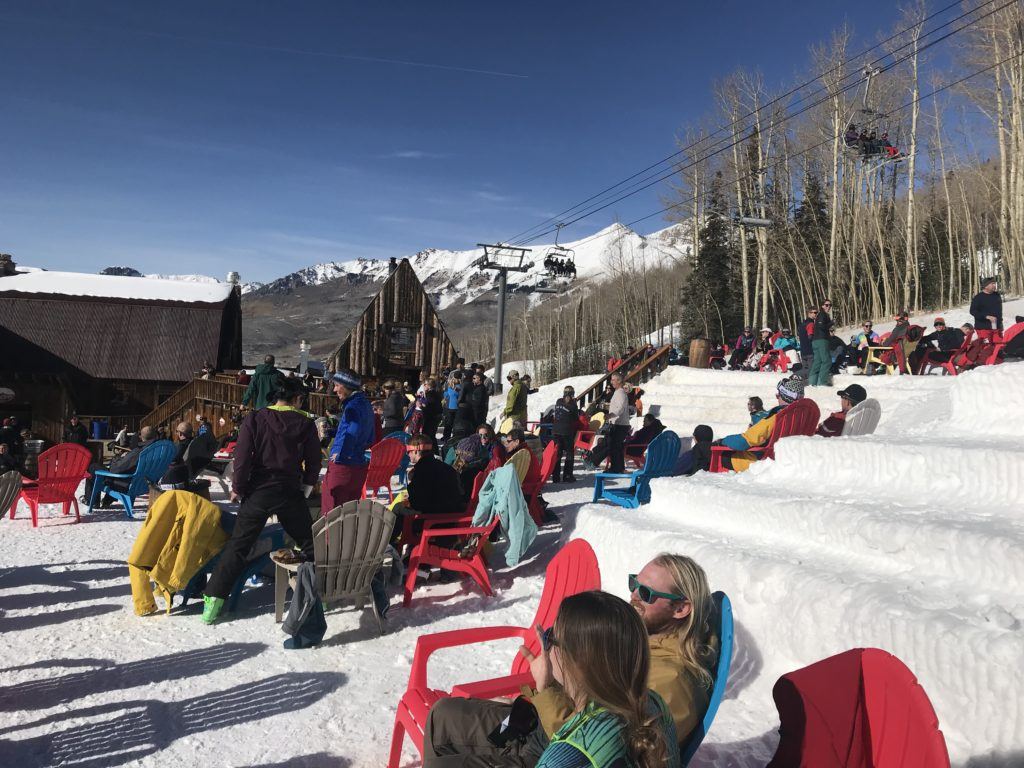 Telluride Kids Ski School
Telluride has a great selection of ski and snowboard lessons for the whole family, including instruction for kids as young as 2.5 years. The lessons meet at Mountain Village, which is important to know when planning your accommodations, especially if you are visiting Telluride with a toddler. Getting little ones out and on the hill is hard enough, so any step than can be removed from the process can make your life so much easier. That said, town is only a 13 minute free gondola ride away, which should be fine with older children. Learn more about Telluride Ski School here.
Telluride Daycare
Visiting Telluride with a baby or toddler? The Telluride Nursery is located in Mountain Village right at the base of the Village Express Chair (4). They welcome children with full day care from 2 months to 4 years. For those visiting Telluride with a toddler, there is an option to do a one hour lesson with lunch (Cubs Ski Lesson 2.5 – 4 years). Learn more about Telluride childcare here.
Telluride Babysitters
There are several companies offering Telluride babysitting and nanny services including Telluride Sitters (http://telluridesitters.com). Telluride Ski Resort also has a few other great options for kids including a Kids' Snow Camp, Kids' Happy Hour and Kids' Night Out. See the Telluride Ski Resort website for a complete list of Telluride programs for kids.
More Telluride Family Activities
We had almost as much fun in Telluride off the mountain as on – choosing to take one day off from skiing to explore the town. After breakfast, we meandered through the old streets and along the river, took the free gondola up to Mountain Village to do some ice skating at the free outdoor ice rink, returned back to town to visit the Telluride Historical Museum and went tobogganing on the hillside behind Telluride Town Park.
Note: Telluride Town Park also has an indoor skating arena. See website for public skate times.
If we hadn't seen the current feature already, we absolutely would have taken in a movie at the Nugget Theatre on Main Street – which is located in the former First National Bank building (built in 1892). The Telluride movie theatre features first-run movies.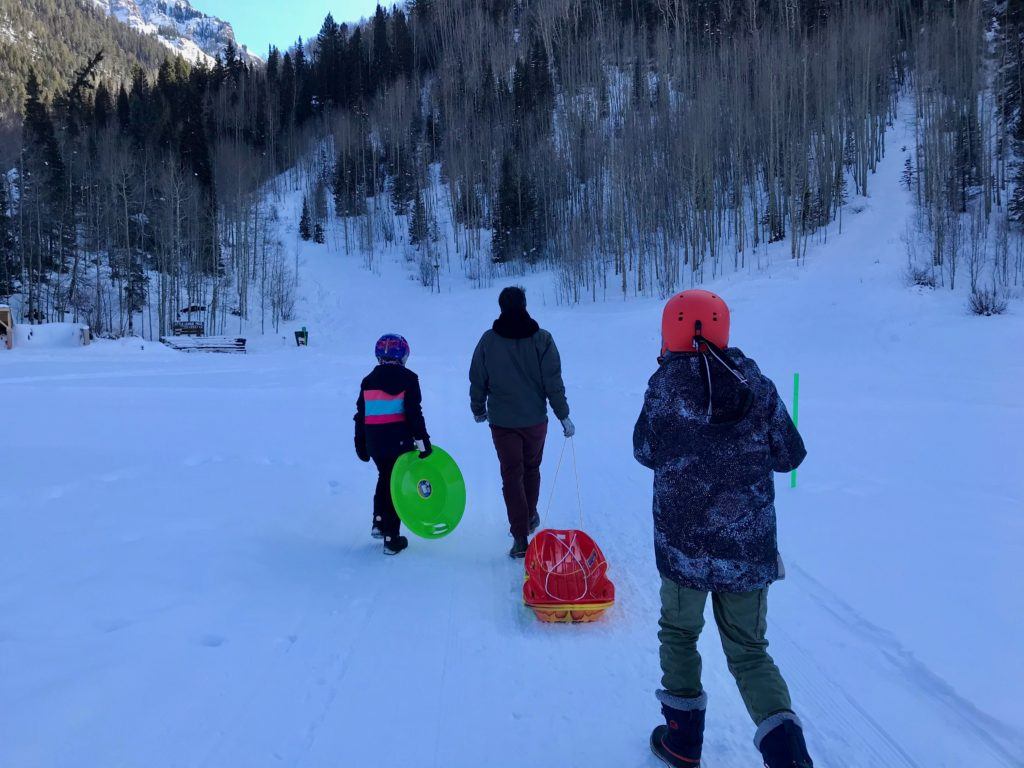 Family Restaurants Telluride
Telluride has great restaurants, and as a resort town, even the fancy ones are pretty welcoming to children (kids' menus etc.). While most days we ate on the mountain for lunch, on our one day in town we had a great meal at the highly rated Butcher and Baker cafe. We also enjoyed casual dinners at Brown Dog Pizza and La Cocina de Luz (Mexican). On our one fancy night out, we had lovely french fare at La Marmotte (where they made top notch chicken fingers for our kids).
See Reviews for Telluride's Top Restaurants on TripAdvisor.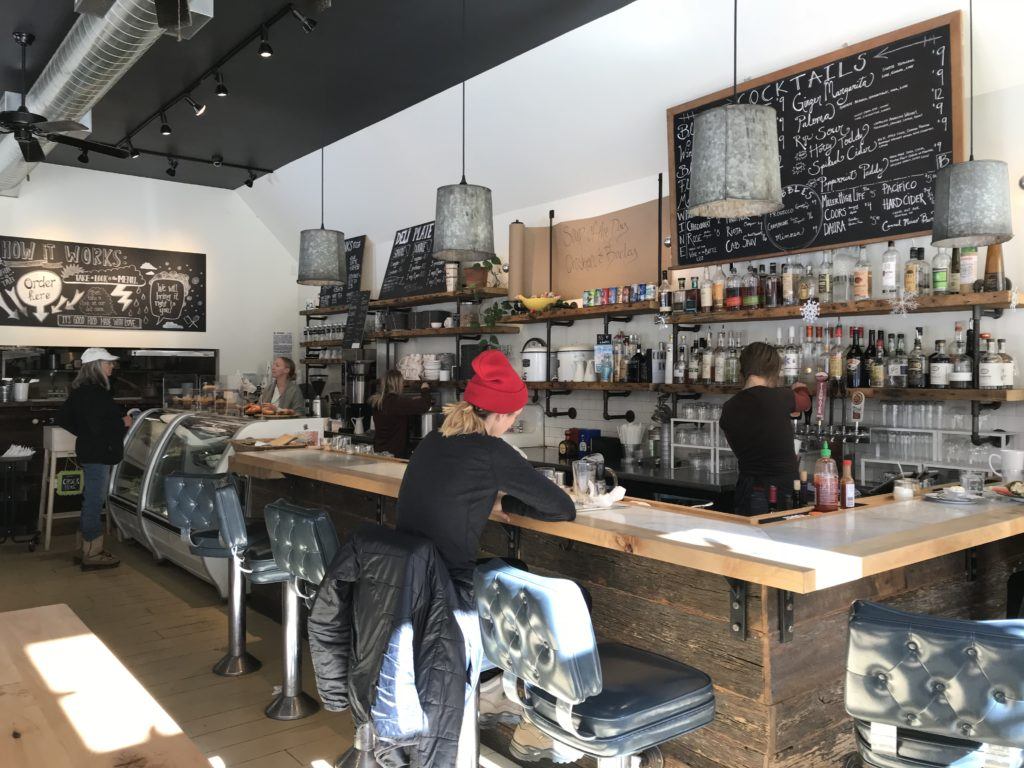 Telluride Family Hotels
The Hotel Telluride
I did a lot of research on family-friendly Telluride hotels prior to our trip and finally decided on the Hotel Telluride for its abundance of good reviews. Our room was a nice size with a king bed and a sleeper sofa for the kids. The hotel has a very reasonable breakfast buffet add-on package and kids eat breakfast for free. It was the little extras at Hotel Telluride that really made a difference for our family though.
There were nice robes and toiletries in the room, board games in the lounge (with all the pieces), complimentary tea and coffee, delicious cookies in the afternoon, and even live music in the lobby at happy hour. What really made our vacation special, however, was the personal interest that the hotel shuttle drivers took in our visit to make sure that we had a great time (their recommendations were spot on). I think this hotel provides excellent value.
Reviews: Please don't just take my word for it. Check out more reviews for the Hotel Telluride on TripAdvisor
.
See also: Current rates and availability for the Hotel Telluride here.
Family Friendly Hotels Mountain Village
As mentioned above, if we still were traveling with babies or toddlers and were trying to get them to lessons or the Telluride daycare every morning, I would probably choose to stay in Mountain Village. Several hotels that rate highly with families include The Madeline and The Inn at Lost Creek. Also recommended is the Mountain Lodge, although it requires a little walk or shuttle ride to the gondola.
Family Vacation Rentals Telluride
A vacation rental can make a lot of sense for a family ski holiday. There are some excellent properties to be found on vacation rental sites such as
 VRBO
 and Airbnb.
Note: Personally, I find that vacation rentals make the most sense for our family when we are staying at least 5 nights. Otherwise, the added service fees and cleaning fees often make the stay cost as much, and sometimes more than what a hotel would be.
Getting to Telluride
Part of the reason that Telluride is not nearly as busy as some other Colorado ski resorts is because it is a little harder to get to. Most people fly into Montrose Regional Airport, which has daily direct flights from a number of U.S. cities.
From Montrose you are only 67 miles from Telluride and there are several companies offering shuttle service. See a full list of Telluride shuttle options here. Alternatively, you can rent a car, but you really don't need a vehicle once you reach Telluride.
Money Saving Tip: As we were not able to get any kind of direct flight to Telluride from our part of the world (Vancouver, Canada), we discovered that we could save a bunch of money by flying into Grand Juction or Durango (via Denver). We chose Grand Junction because the roads for the 2.5 hour drive to Telluride were supposedly a little less dodgy than driving in from Durango. There is a shuttle service that runs from Grand Junction to Telluride, but for our family of four, it was still much cheaper to rent a car.
Getting Around Telluride
This charming town is easily explored on foot (not a single traffic light). There is also a free bus service called the Galloping Goose that runs every 20 minutes and does a loop around Telluride.
I hope you enjoy Telluride ! Have any questions or comments? Please feel free to use the comment section below and I will get back to you promptly.
Further Reading