Last update: September 7th, 2023 at 01:14 pm
Affiliate Disclosure: This renting a 4×4 in Iceland post contains affiliate links. If you click on a link and make a purchase, I may receive a small commission at no cost to you. All opinions are entirely my own.
Thinking about renting a 4×4 in Iceland? We've all seen those alluring images of a jacked-up truck with giant tires, splashing through a mountain stream, somewhere in highlands of Iceland. Who doesn't want to experience that?
If you are toying with the idea of an Iceland 4×4 rental car or truck, I want to give you all the information you need to determine whether or not one is necessary for your itinerary. Please see the following menu to find what you need quickly.
COMPARE ICELAND RENTAL CAR RATES WITH AUTO EUROPE
DO YOU NEED TO RENT A 4X4 IN ICELAND?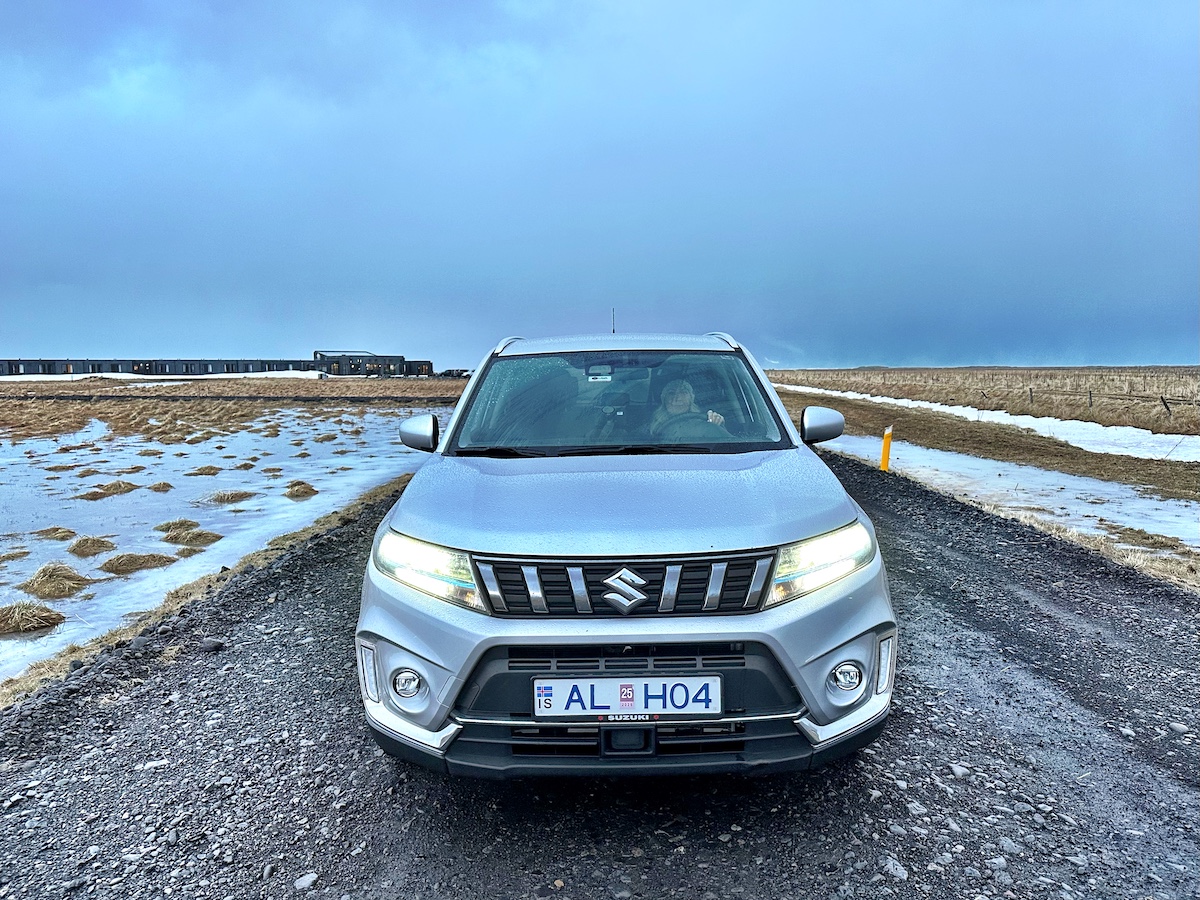 It depends. Don't you hate that answer? I do, but I'm going to make things crystal clear for you in just a moment.
Deciding whether or not you need a 4×4 in Iceland depends on a number of factors including the time of year you are planning to travel to Iceland, and exactly where you plan to go within the country.
From social media posts, you might get the impression that all Iceland road trips require a 4WD vehicle, but that is absolutely not the case. Please read on to learn exactly when and where an Iceland 4WD rental is necessary, and where you can get away with just a regular Iceland rental car.
LAVA CAR RENTAL DISCOUNT CODE ALERT – For a free GPS rental in Iceland with Lava (1500 ISK/day value), please use the code TARAGPS. Check the box for "GPS" when selecting your additional features and the daily fee will be removed upon checkout.
WHEN IS AN ICELAND 4X4 CAR RENTAL NECESSARY?
Renting an Iceland 4×4 truck or car makes a lot of sense if you are travelling outside of the summer months or if you are visiting some of the more remote regions. Please see the following scenarios in which a 4×4 Iceland rental vehicle would be helpful, or even mandatory.
1. DRIVING ON ICELAND'S F ROADS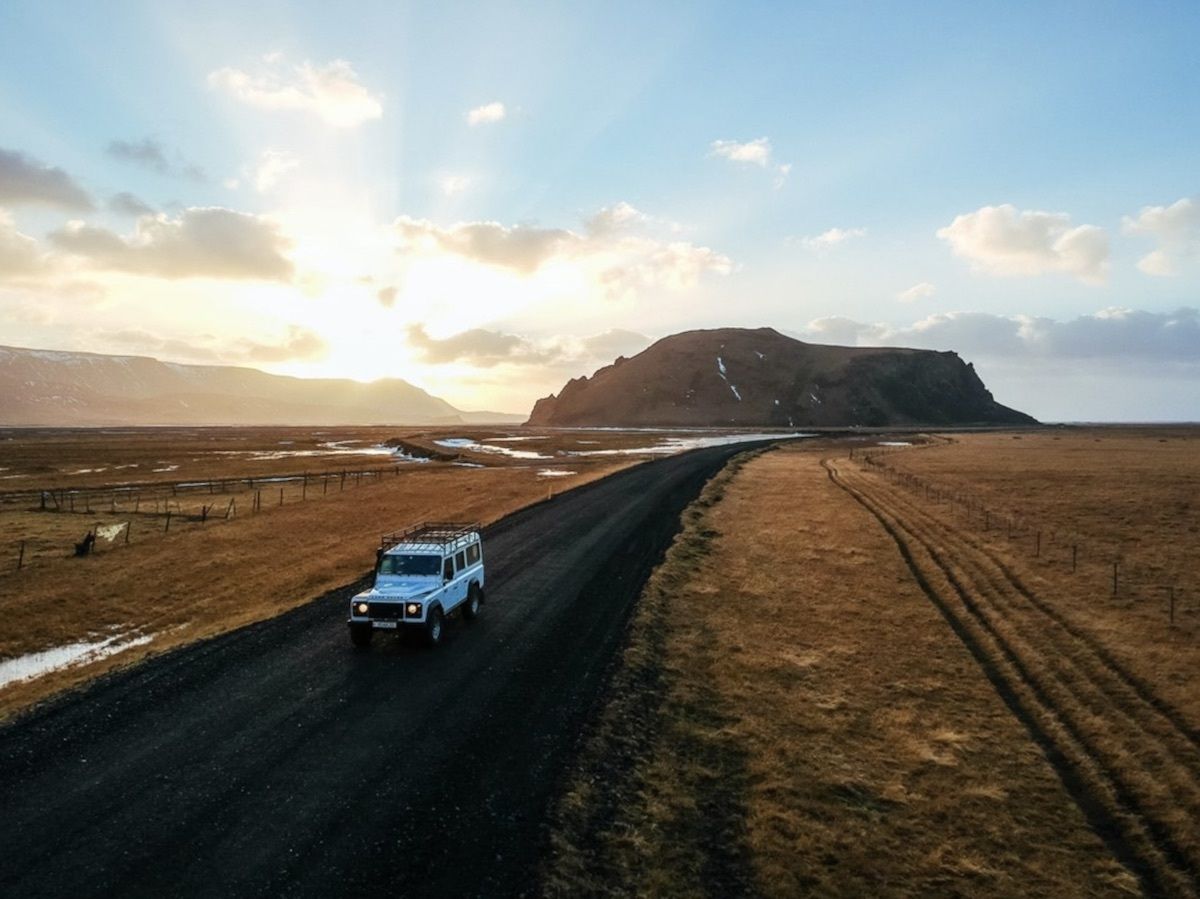 To drive on Iceland's remote highland F Roads (typically only open June to September), a 4×4 vehicle is required by law. Furthermore, you ideally want a 4×4 rental Iceland vehicle that has a high clearance from the road (think large potholes and potentially, a stream or two).
WHAT ARE ICELAND F ROADS?
Iceland's F roads, also known as mountain roads or highland roads, are a network of unpaved routes that traverse the country's beautiful and rugged interior. These roads are typically open only during the summer months, from late June to early September. Due to their challenging terrain, giant potholes, river crossings, and other potential hazards, F roads are ONLY suitable for 4×4 vehicles. In fact, it's the law. Off-roading is illegal in Iceland due to the fragile landscape but the F Roads allow for a similar experience if you are looking for adventure.

Important Note: Although you can find tons of photos and videos of Iceland rental 4×4 trucks crossing rivers in Iceland, NO VEHICLE RENTAL INSURANCE POLICY will cover you if you get stuck or cause damage to your rental in this way. If you do decide to cross a river, please make sure you proceed carefully and know exactly what you are doing to avoid a hefty bill for towing or damage to your vehicle. See also these quick tips on crossing a river in Iceland (Safetravel.IS).
2. DRIVING IN THE WINTER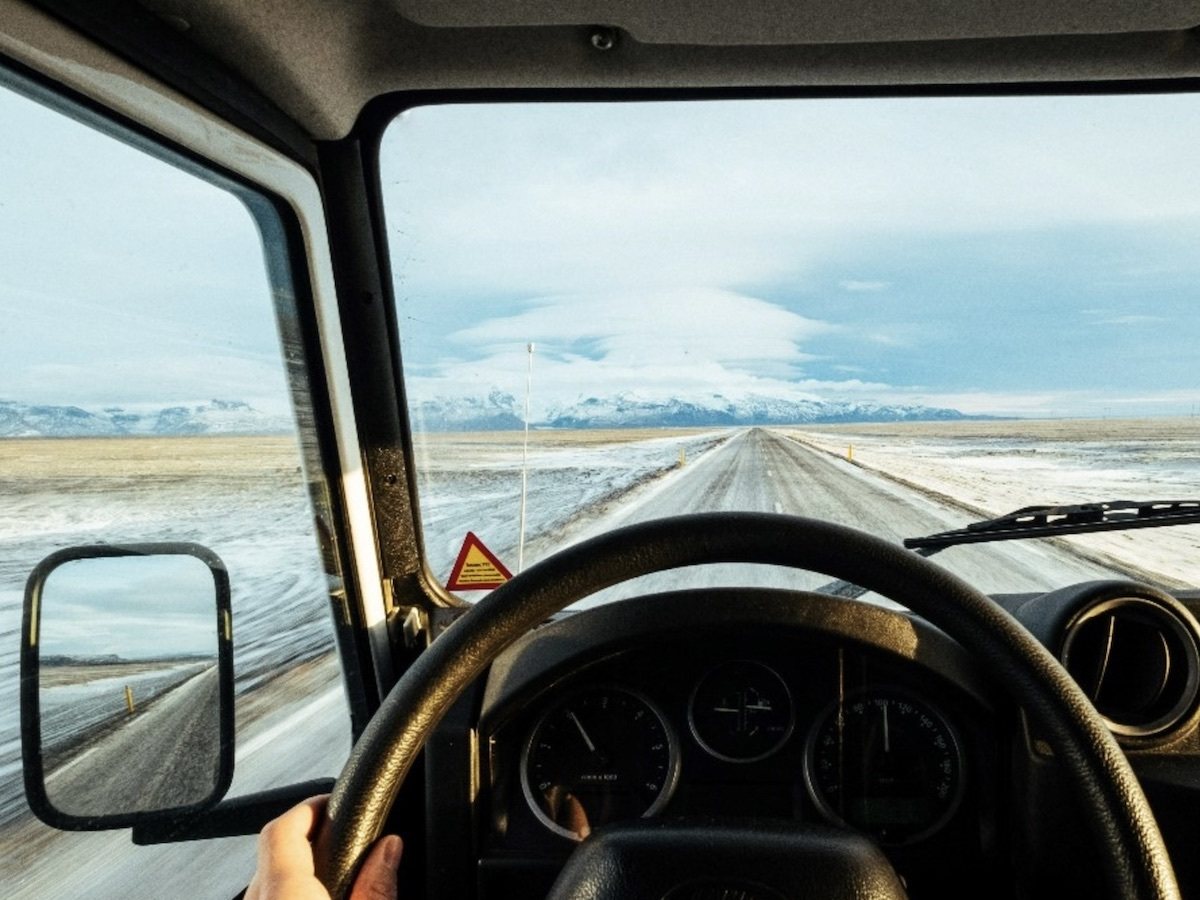 Iceland's weather and road conditions can be unpredictable, especially during the winter months. A 4×4 vehicle provides better stability and traction, allowing you to navigate through snow, ice, and rough terrain with greater ease and safety.
It is a requirement that all vehicles be equipped with studded winter tires in Iceland from Nov. 1st to Apr. 15th. That said, I would still definitely choose a 4WD vehicle over a 2WD during the winter, even if you are only planning on doing Reykjavik and the Golden Circle Drive.
Note: Having recently visited Iceland in January and February for a road trip that included Reykjavik, The Golden Circle and the South Coast Iceland attractions, I simply cannot imagine having anything other than a 4WD vehicle. The icy and snowy road conditions were one thing, but the wind was quite another. We saw several light cars blown right off the road while visiting the South Coast Iceland attractions.
Let me show you what I mean in this 30 second driving video from our trip.
3. ADDED FLEXIBILITY
Are you the type of person who wants to take that spontaneous left when everyone else goes right? Renting an Iceland 4WD vehicle allows you to go many places that other visitors may not be able to get to.
With an Iceland 4×4 rental you will have less limitations and more flexibility (although off roading is strictly illegal in Iceland). With a 4×4, you will have the ability to take detours, and discover hidden gems along the way, granting you a more personalized and unique experience of Iceland.
4. CHASING THE NORTHERN LIGHTS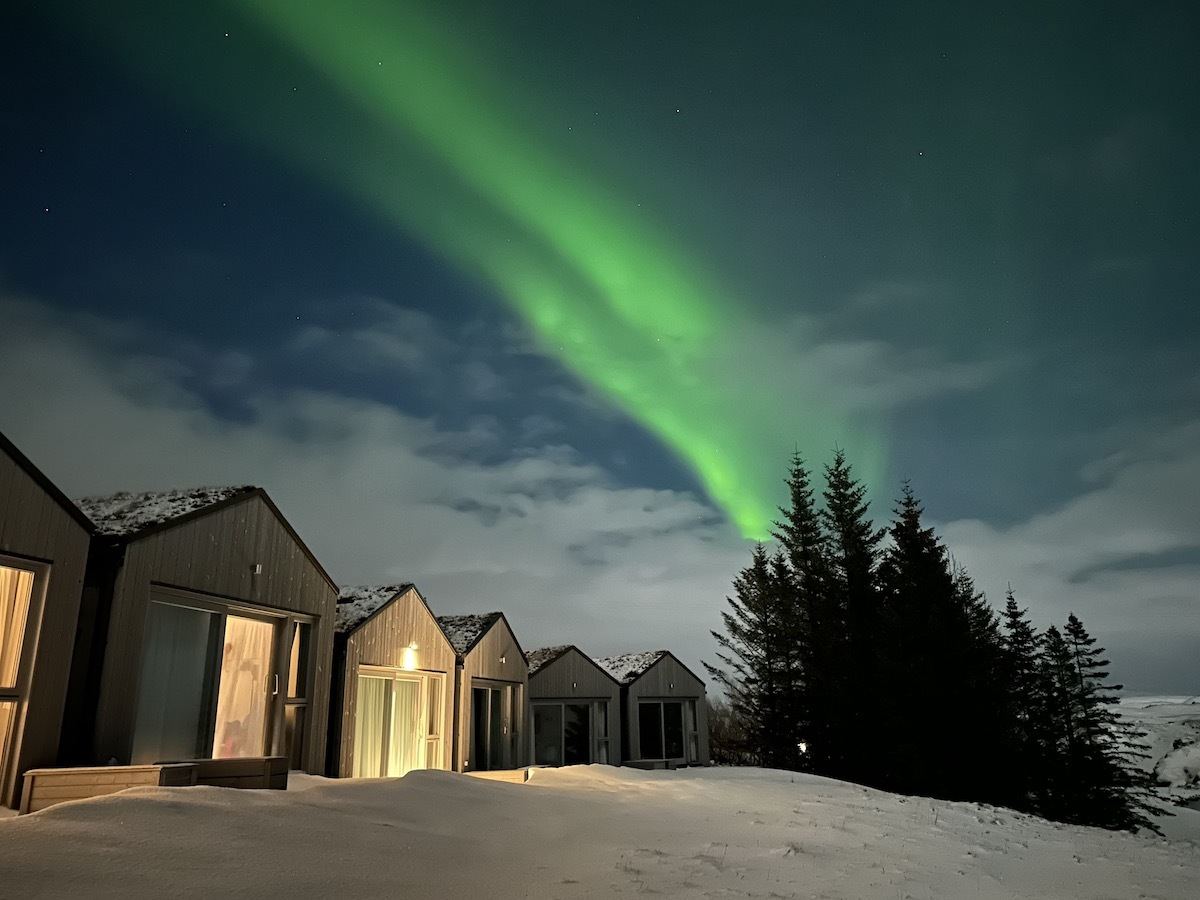 If you want to see the Northern Lights in Iceland, the best time to do this is during the darkest time of year, which means the winter. Having a rental car can allow you to get away from the main road and to more remote locations for better views with little light pollution.
This is not something you want to be doing in a vehicle that cannot handle winter conditions in Iceland. A 4WD drive vehicle is going to give you much more peace of mind for setting out at night – knowing that your vehicle can perform well in all kinds of road conditions.
WHEN IS AN ICELAND 4X4 RENTAL NOT NECESSARY?
While a 4×4 Iceland car rental may be an appealing idea to those planning a road trip in this rugged land, it is not necessary in the following scenarios.
1. SUMMER MONTHS (SOUTH ICELAND)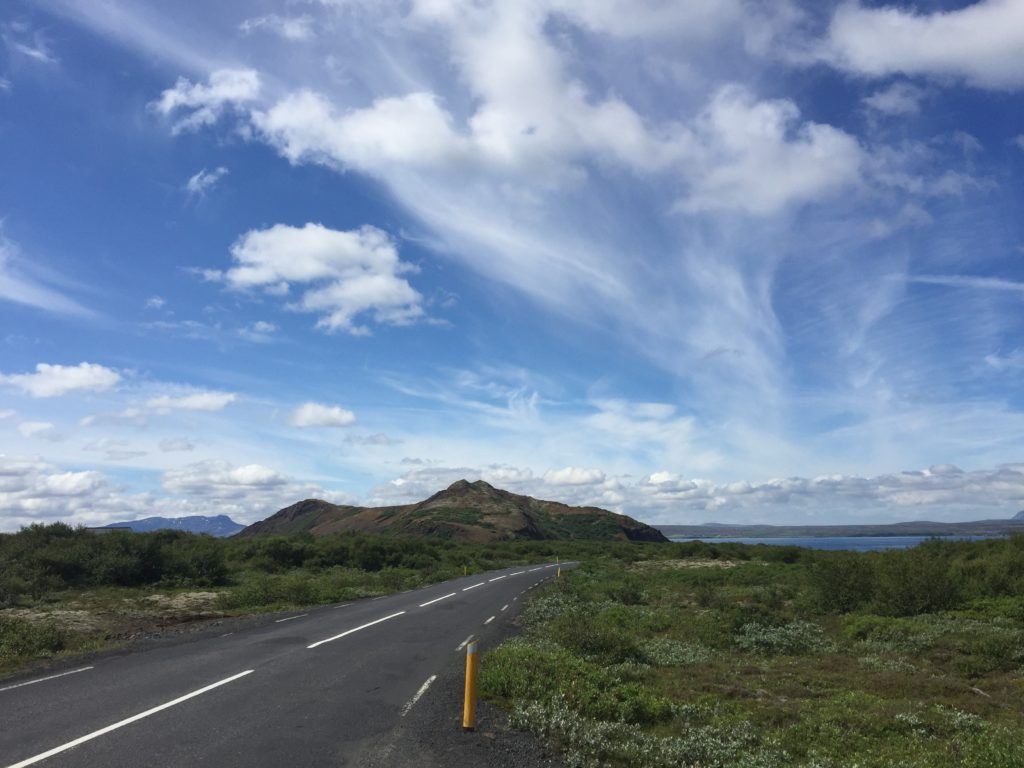 If you are visiting in the late spring, summer or early fall (Apr.-Oct.) and plan on driving around Reykjavik, Keflavik (Blue Lagoon) the Golden Circle, the South Coast and the Snaefellsnes Peninsula – an Iceland 4×4 car rental is overkill.
The main roads in this region are paved, typically well travelled, and well maintained. While appealing, the extra cost of a rental 4×4 in Iceland is just not necessary for this kind of trip. Spend your hard-earned money on something else.
2. TRAVELING THE RING ROAD IN SUMMER
Iceland's Ring Road is the main highway (Hwy. 1) that circumnavigates the whole country. If you are planning to drive this route from May-Sept., and will be staying on the main road – a 4WD vehicle is not necessary. The road is almost entirely paved, well travelled and well maintained.
The one exception to this rule is if your Iceland Ring Road itinerary includes the Westfjords region where the roads are mostly gravel and the paving less frequently repaired (potholes). A 4WD vehicle may make for a more comfortable, stress-free travel experience.
Please Note: You may still experience winter conditions along the Ring Road in the northern part of Iceland in the shoulder months of April and October.
WHY WOUDN'T I RENT A 4WD IN ICELAND ANYWAY?
You might be wondering why you wouldn't just go ahead and rent a 4×4 in Iceland to cover your bases. Well, there is one very important reason.
THEY ARE SO EXPENSIVE
Renting a car or truck in Iceland is exceptionally expensive compared to the rest of the world. (I remember well my own sticker shock from our first trip.) Even the most basic car will likely cost you twice as much as it would in most major North American and European cities.
That said, if the terrain on which you will be traveling (or the season in which you will be traveling) is best suited for an Iceland 4×4, the peace of mind from being able to travel safely is worth every cent!
For my most recent South Iceland winter road trip, I rented a small 4×4 (Suzuki Vitara) from Lava Car Rentals. (Disclosure: This vehicle was later offered to me as a complimentary rental in exchange for social media content.) In retrospect, and after experiencing 140km winds on the road, I wish we had booked a heavier, more robust vehicle.
Typically, a basic car rental in Iceland will start at about $100 USD/day (before any additional insurance). The cost to rent a 4×4, however, can be close to double or triple that, especially if you are set on that sexy Land Rover Defender).
As I write this, I have an upcoming 4×4 rental booking for a 10-day Iceland Ring Road trip (alas, not the Defender) and it will cost us about $2100 USD.
FINDING A CHEAP ICELAND 4X4 RENTAL
Looking for an inexpensive 4×4 rental in Iceland? To be honest, that is no easy task, but I want to offer up my top tips.
1. BOOK EARLY
Iceland has a very limited supply of rental vehicles, including 4x4s. As supply goes down, prices go up. For the best price, book long ahead of time.
2. GO LOCAL
Cut out the middle man by booking with one of the local companies. I also find that these companies provide a lot more transparency around the price of your vehicle with insurance. (Iceland is the one place in the world where I recommend purchasing all the optional insurance.) I have had a great experience recently booking with Lava Car Rentals, as well as Blue Car Rentals on some earlier trips.
LAVA CAR RENTAL DISCOUNT CODE ALERT – For a free GPS rental with Lava (1500 ISK/day value), please use the code TARAGPS. Check the box for "GPS" when selecting your additional features and the daily fee will be removed upon checkout.
3. BUY THE EXTRA INSURANCE
It will seem expensive up front, but Iceland has some unique environmental events (damage caused by sand, gravel and even animals) that can lead to an expensive bill at the end of your trip. Furthermore, repairs, like everything else in Iceland, are exceptionally expensive.
FURTHER READING
As there is a little more to know about renting a vehicle in Iceland (especially around insurance needs), I would love to share the following post:
I also have a number of other posts about Iceland on both this site and on my second site (The BetterBeyond.com). I hope they can help to make your trip everything you hoped it would be.