Last update: November 29th, 2021 at 03:17 pm
Affiliate Disclosure: As an Amazon Associate I earn from qualifying purchases. This post on Portland kids activities may also contain additional affiliate links.
Best Kids Activities Portland – Introduction
When I think of Portland, I think of four things: beards, brews, bridges, and bicycles. For me, the city had always been a favorite weekend escape without kids. I had heard, however, that there were also tons of things to do in Portland Oregon with kids.
With that in mind, the city quickly became our top destination for a number of family weekend escapes. These trips included visiting Portland with toddlers in tow, and later visiting Portland with kids of elementary school age.
Kids Activities Portland Video (2 min.)
In this post, I have tried to highlight all of our favorite things to do in Portland, Oregon with kids. In a hurry? You can check out our favourite kids activities in Portland in this 2 minute video.
10 Best Kids Activities Portland
1. The Oregon Zoo
Hosting over 230 species, the Oregon Zoo is sure to delight the whole family. Like many zoos transitioning to the modern era, it is currently undergoing many changes. These include the expansion of their animal habitats (new Asian elephant enclosure and an educational facility).
Note: On such a large property (64 acres), kids can tire quickly. Single and double strollers are available for rent.
For more information and events: see the Oregon Zoo website.
2. The Children's Museum Portland
If you are looking kids activities in Portland (especially if you are visiting Portland with a toddler) – the Portland Children's Museum can be a great option. This museum is very aptly described as "the museum that doesn't act like a museum". I loved that at this attraction kids are strongly encouraged to touch and explore their way through the many exhibits including a Zany Maze, Pet Hospital, Clay Studio and a Treehouse Adventure.
For me, this place was a perfect and age-appropriate fit when we visited Portland with 1 year old and a 4 year old. It also happens to be located right beside the Portland Zoo which makes for a great day.
For more information and exhibits: see the Portland Children's Museum website.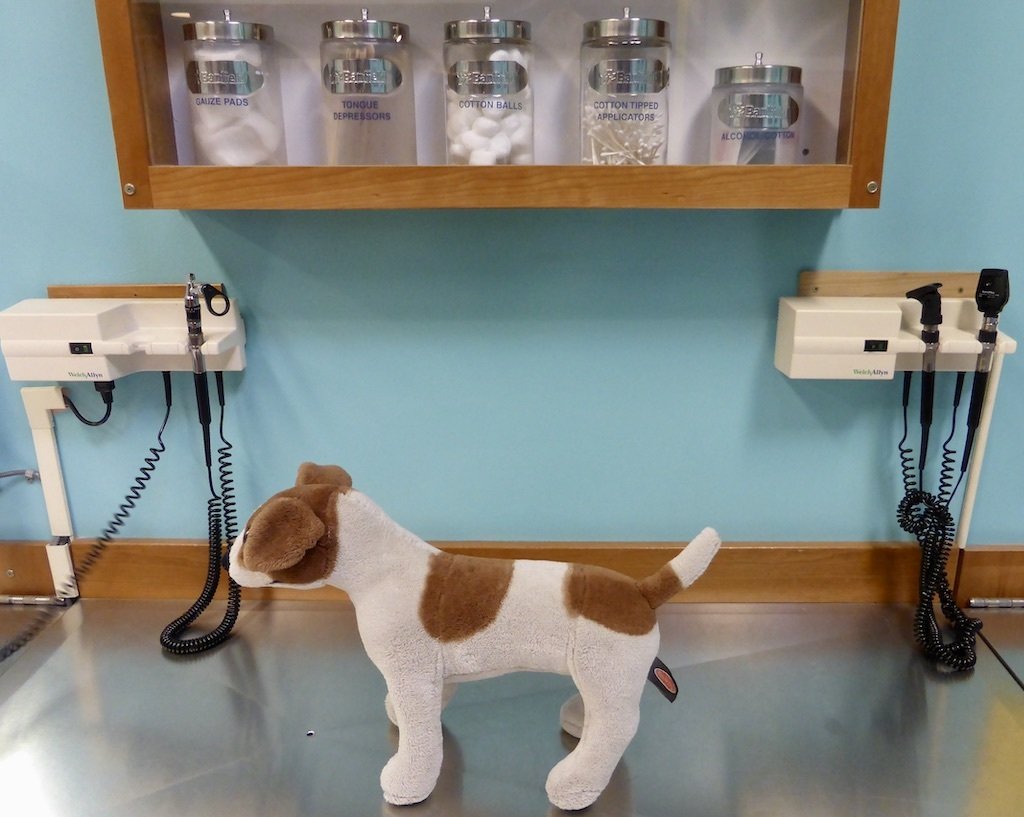 3. OMSI – Portland Museums with Kids
Kids will love OMSI's five unique halls including a hands-on Science Playground and the Earth Hall featuring Science on a Sphere. There are over 200 interactive exhibits and labs for children at the OMSI. Kids can learn about renewable energy, global climate, health and wellness, chemistry, engineering, and technology.
A family could easily spend a whole day at OMSI if they included a visit to the on-site Planetarium, retired submarine on the river, and the movie theater. For those looking for things to do in Portland with toddlers, this can be a great choice due to the hands-on nature of the exhibits.
Important note: If you have a science center membership in your hometown, and they are an ASTC member, you will gain free entry here (see ASTC member list).
For more information: see the OMSI website.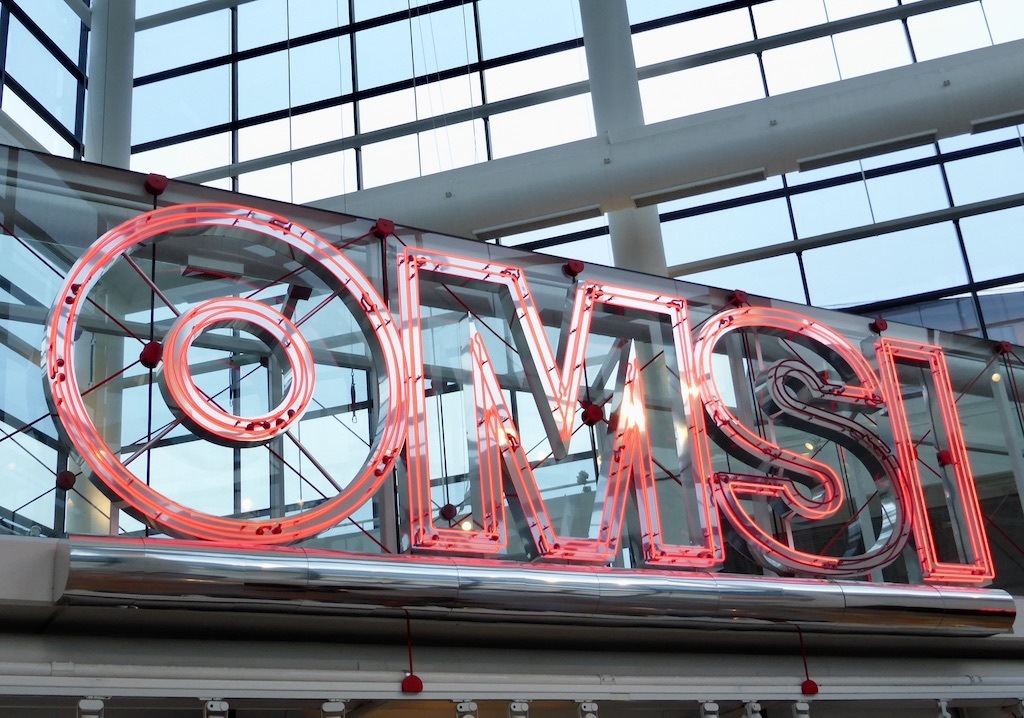 4. Sweet Treats in Portland
If you're anything like me, when planning your Portland with toddler itinerary, a sweet treat may be something that you want to work in to your day. With food choices galore, it does not take much to find something yummy in Portland. Here are some of our favorite spots for doughnuts and ice cream.
While many people swear by Voodoo Doughnut, personally, we have come to prefer Blue Star Donuts, for their commitment to "quality over quantity" and the incredible mini doughnuts at Pip's Original Doughnuts – Nutella and sea salt!!
For incredible scoops of natural house made, small batch ice cream, we would happily wait in line at Salt & Straw. Other favorites include Fifty Licks and Cloud City.
5. The Portland Saturday Market
If you are in town over the weekend and are looking for things for kids in Portland, the Saturday Market can be good fun. Although perusing the market may seem far too much like shopping for little ones, the location on Waterfront Park allows plenty of room for them to run around, check out the bridges and boats on the water, dance to some live music and enjoy a yummy snack.
Important to note: The market runs from Mar. – Dec. on both Saturdays and ironically, Sundays.
For more information: see the Portland Saturday Market website.
6. Powell's City of Books
Take your little book lover to the largest independent book store in the world (it takes up a whole city block). After perusing the thousands of new and used book titles, stick around for the kids storytime (11am on Saturdays).
For more information and events: see the Powell's Books website.
7. Slappy Cakes Pancakes
I was a little skeptical about this "make your own pancakes" restaurant until I read the reviews (see Tripadvisor reviews). The concierge at our hotel also replied with an enthusiastic 'Awesome!', when we told him where we were going for breakfast. Choose from 6 types of batter (including whole grain and vegan/gluten free), an assortment of delicious topping (chocolate hazelnut spread, local goat cheese, real maple syrup), and even a la carte egg dishes.
For more information: see the Slappy Cakes website.
8. The Portland Aerial Tram
I have always found that my kids enjoy the day more if we stay on the move (this goes double for my friends that have all boys). While the Aerial Tram's primary use is for commuters, kids will still love the 500 foot ride providing for great views of Portland. At $4.35 per round trip, it is also quite reasonably priced when you compare it to many other children's attractions.
For more information: see the Portland Aerial Tram website.
9. McMenamins Kennedy School
Looking for a fun Portland family hotel? This amazing heritage schoolhouse turned hotel is a fascinating place to visit with kids (even if you are not staying the night). Wander the halls taking in all the eclectic art pieces, watch a second run movie in the old auditorium (afternoon and early evening movies are kid-friendly) or grab a bite and a pint at one of several classroom restaurants.
For more information: see the Kennedy School website.
10. Mill Ends Park – The World's Smallest Park
While researching kid friendly activities in Portland, Oregon, I stumble across Mill Ends Park. To my surprise, my children decided that this wee park was a "must see" for them. This is indeed a unique tiny park (planter) that locals often like to adorn with pint-sized features such as mini ferris wheels and seasonal decorations. While the park wouldn't necessarily be first on my list of places to take toddlers in Portland, it can easily be tied in with a visit to the Portland Saturday Market. Beware the traffic though as this "park" is in the middle of a busy street.
For more information: see this interesting post on the history of Mill Ends Park.
For more kids activities Portland and upcoming Portland family events, see also the Travel Portland website.
More Family Travel Guides