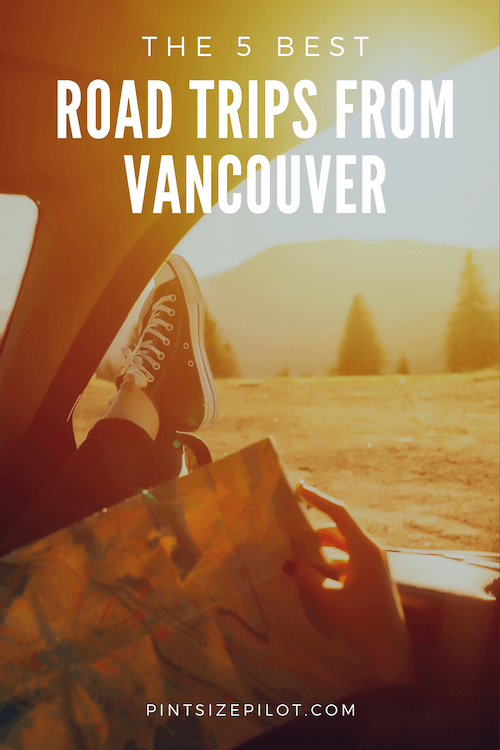 Affiliate Disclosure: This post on the best road trip from Vancouver also contains additional affiliate links. For more information, please see our Terms of Use and Privacy Policy.
5 Best Road Trips from Vancouver
Looking for some ideas for BC road trips from Vancouver? While I originally wrote this post during a time when a local trip was the only option for Vancouverites, I'm happy that perhaps these trips are now also being considered by out-of-town visitors.
Whether you are from home or abroad, I hope you find inspiration in this guide to 5 of the best BC road trips you can take this summer and beyond. Please use the following menu to find what you need quickly.
Tips for Road Trips in BC
Book Refundable Accommodation
Book vacation rentals or hotels that are 100% refundable so that you have the flexibility to make changes. You can quite easily filter results on sites like VRBO.com,
Booking.com and Hotels.com
to find properties with free cancellation (and no deposit).
Consider Logistics
Consider the logistics of getting to your desired destination. The ferry system in the province, for example, may not be operating all of its routes at 100% capacity for a while. Reservations are also necessary on some BC Ferries routes, especially on summer weekends (Gulf Island, Sunshine Coast etc.) Alternatively, consider visiting places that you can drive directly to without relying on a ferry.
EV Chargers
If you are planning on driving an EV on road trips from Vancouver, plan those charging stops ahead of time around BC's network of fast charging stations (DC). Download the EV charging station app in advance. Keep in mind the fact that A/C consumes more juice from your battery and your range will drop.
Check Road Conditions
Before you set out on any road trips from Vancouver, check your route on the DriveBC website for unexpected events that could result in delays (construction etc.).
5 BC Road Trips from Vancouver – The List
1. The Sea to Sky Highway
2-5 Nights
Considered one of the most scenic roads in Canada, the Sea to Sky highway offers some incredible coastal mountain scenery. It is also one of the easiest weekend trips in BC from Vancouver. Check out all these great stops:
Squamish
The town of Squamish provides an excellent base for adventurers with a wide array of outdoor pursuits. Visitors can indulge in rock climbing, white water rafting, hiking, kayaking and more.
For those who love a great view without a lot of effort, the Sea to Sky Gondola whisks you up a mountain in minutes. At the top, you can choose from several hikes, traverse the suspension bridge, or relax on the beautiful patio.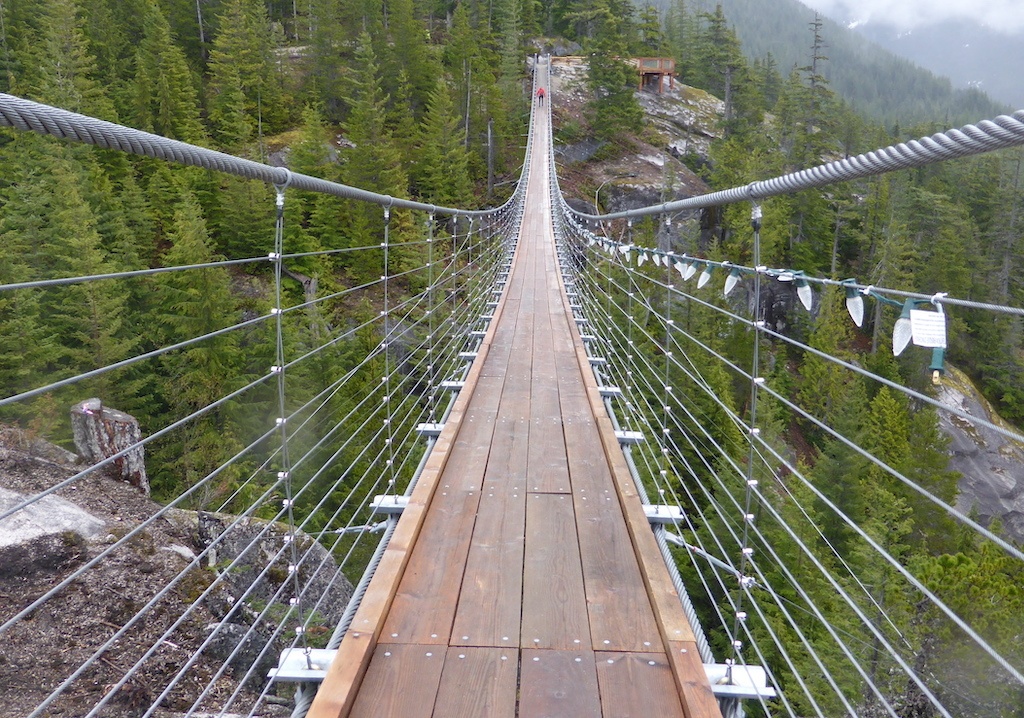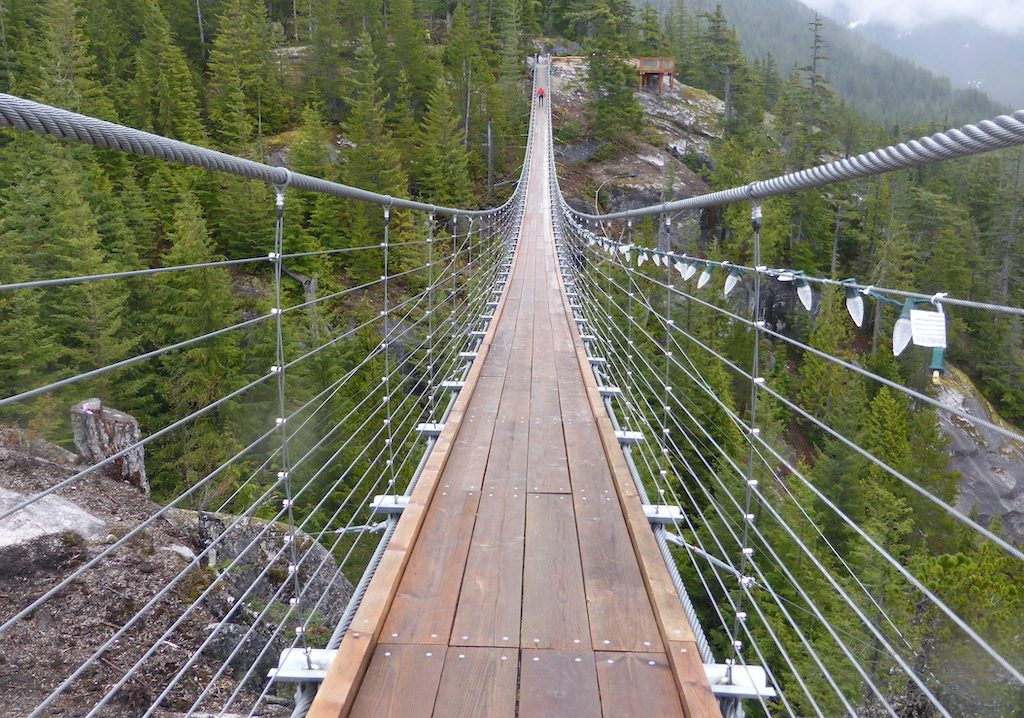 After exploring the great outdoors, Squamish has an abundance of craft distilleries and locally-run restaurants to enjoy in and around town.
Where to stay: Sunwolf Riverside Cabins – Unplug for a few days by booking a secluded cabin by river. While most sleep 2-3, their gorgeous Fisherman's Cottage can sleep up to 6. The property is pet friendly (small fee). Sunwolf also has an excellent restaurant on the property – Fergie's Cafe.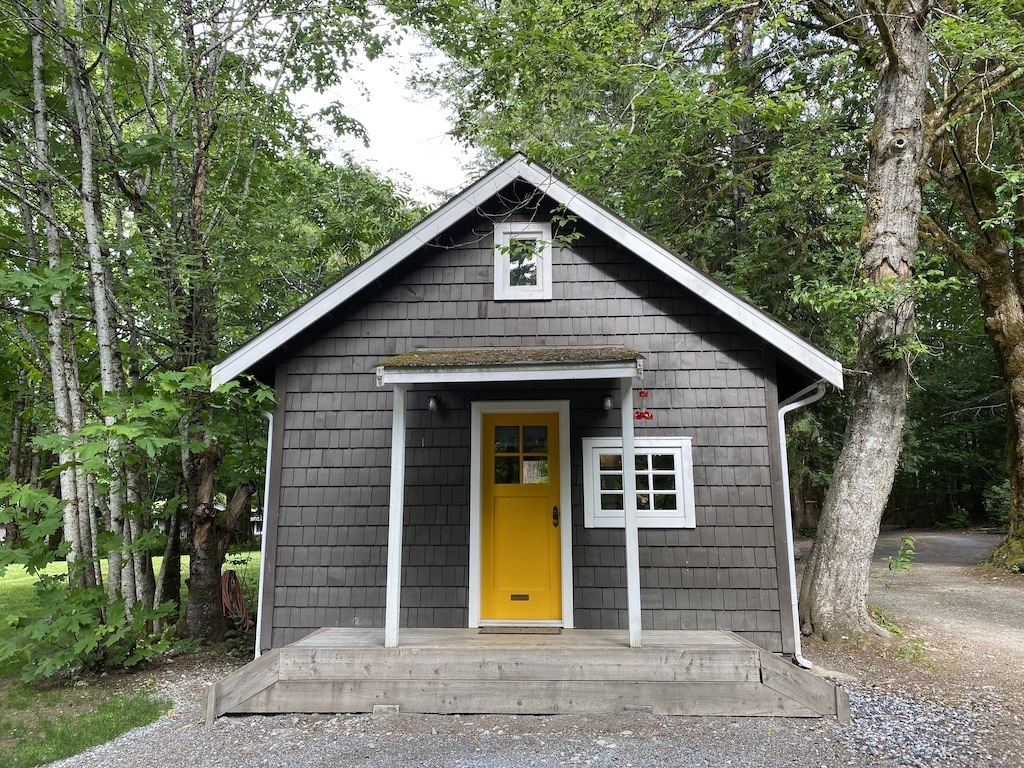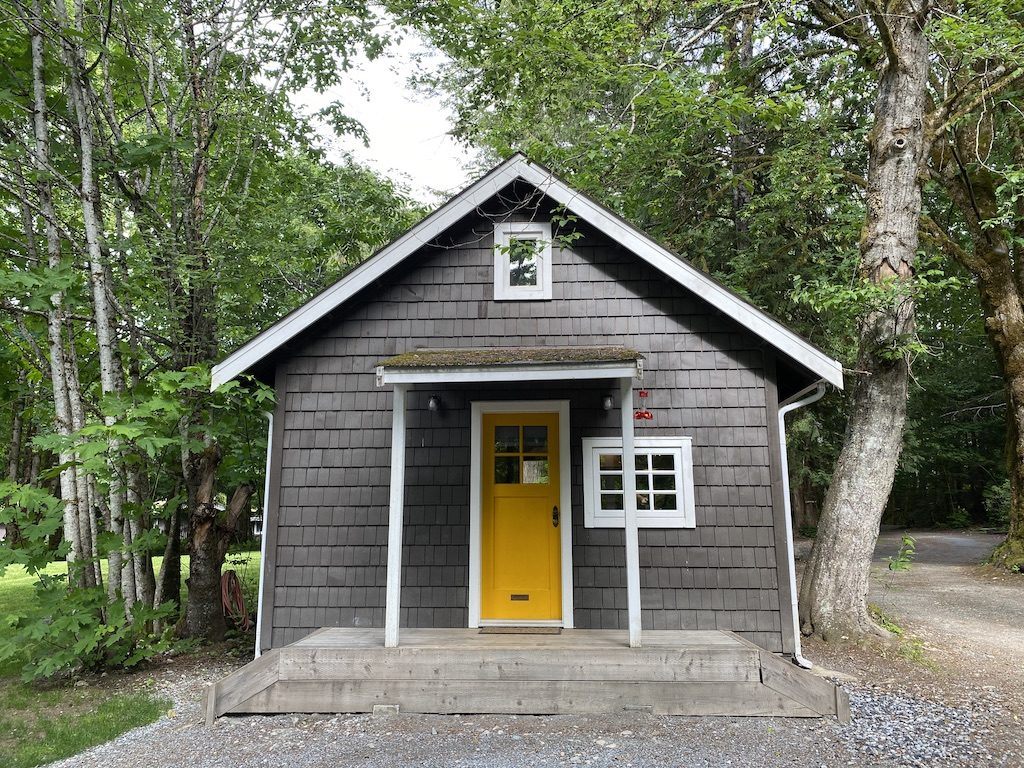 Here is a 1 minute video of Sunwolf Squamish:
Learn more at: Explore Squamish
See also: TripAdvisor's Top 15 Things to do in Squamish
Whistler
Drive 45 minutes further north and you will arrive in the world class resort town of Whistler. Not only do you have great hikes, mountain biking, paddle boarding, caneoing and more, you also have access to a wide array of resort shops and lovely full-service hotels. Restaurants range from tasty food carts to award-winning fine dining.
Whether you want to have a laid back afternoon by the lake, or ride one of the longest ziplines in North America – there is something for everyone.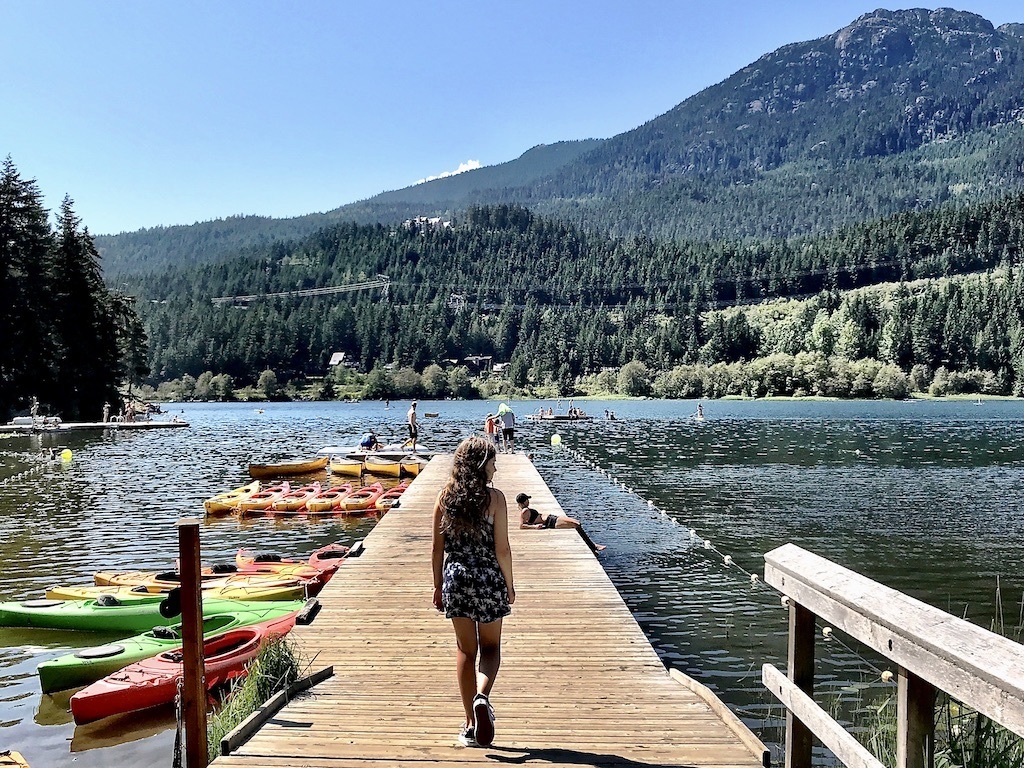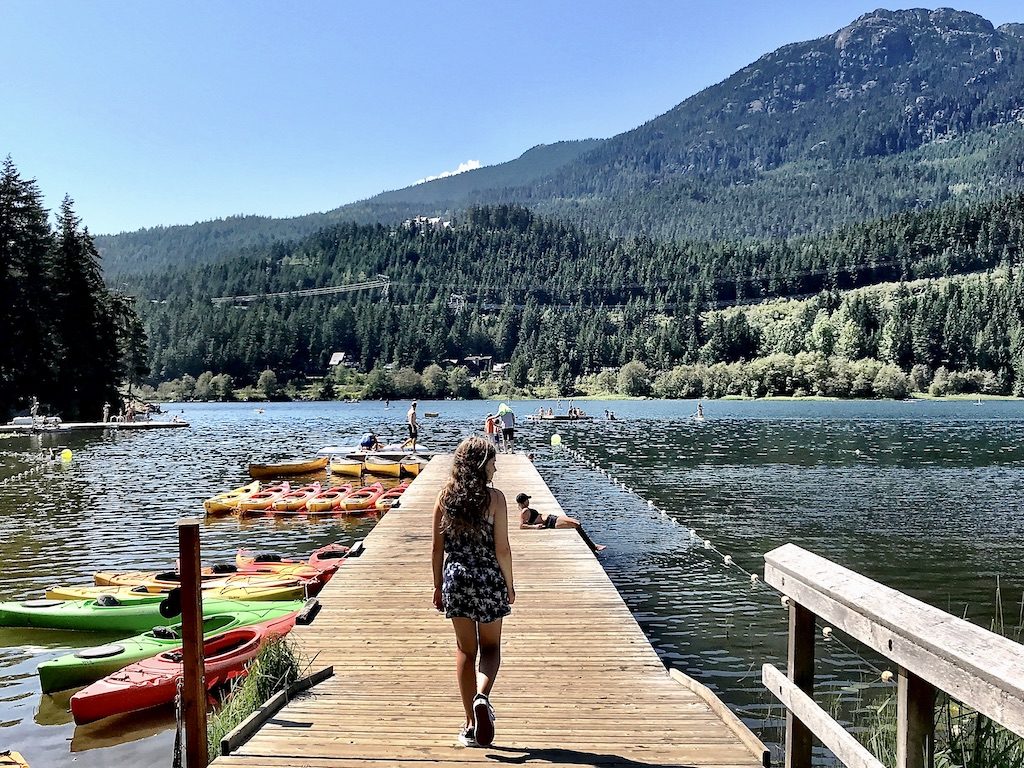 Where to stay: The Nita Lake Lodge is located right beside the lake of the same name and has gorgeous west coast-styled studio to 2 bedroom suites. If you prefer something right in Whistler Village, the Summit Lodge Boutique Hotel is a big favourite among visitors.
Learn more at: Tourism Whistler
See also: TripAdvisor's Top 15 Things to do in Whistler
Pemberton
Drive just a little further north and you will arrive in the agriculturally rich Pemberton Valley. Go on a horseback riding adventure, get your bounty at the farmer's market, or relax over a pint at the The Beer Farmers brewery.
Where to stay: The Pemberton Valley Lodge suites hotel offers upscale amenities, an outdoor heated pool, and a hot tub with views of Mt. Currie.
Learn more at: Tourism Pemberton
See also: TripAdvisor's Top 15 Things to do in Pemberton
For the Drive Back
Driving back home along the Sea-to-Sky highway offers even better views of Howe Sound than on the way up. Alternatively, you can make a loop of it, carrying on from Pemberton to Lillooet, and then returning via the Fraser Canyon (which used to be the main highway into the BC interior before the Coquihalla Highway was built).
Also known as the Coast Mountain Circle Route, you can learn more about it here.
2. The Kootenays
5-7 Nights
See also this post on: A Kootenays Road Trip.
From backcountry adventures to luxury mountain lodges, The Kootenays deliver for people who love the outdoors. Located in the province's southeast corner, this region includes 4 mountain ranges (the Rockies, Purcells, Selkirks and Monasheees), 4 National parks and 75 provincial parks.
Imagine hikes to aqua-hued lakes and majestic waterfalls, river rafting adventures, wildlife excursions and relaxing in natural hot springs at the day's end. Here are some stops you should consider.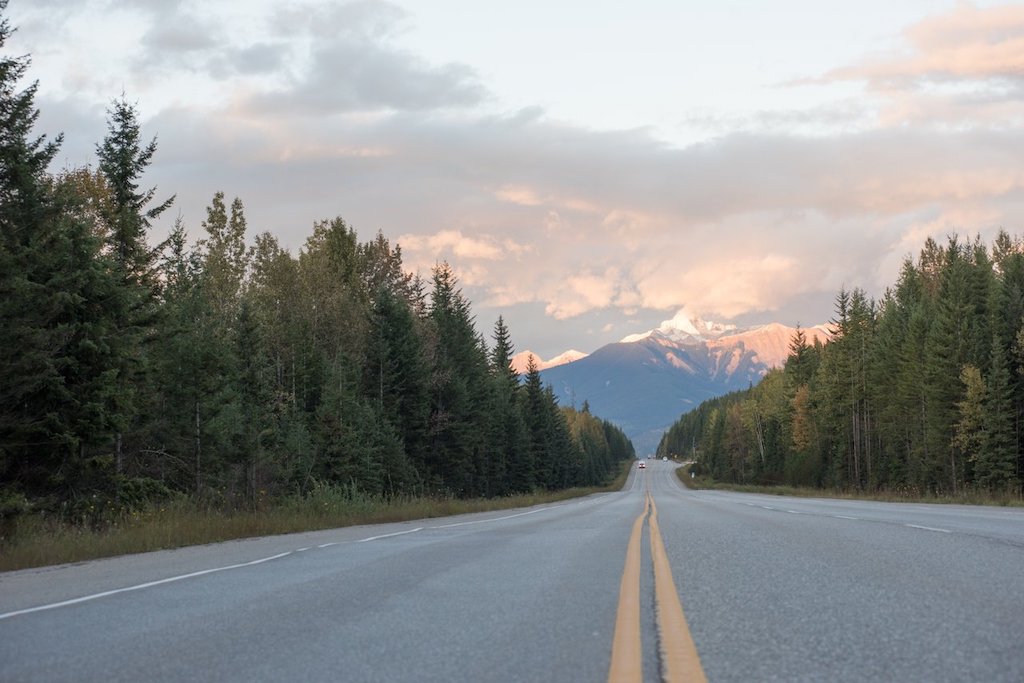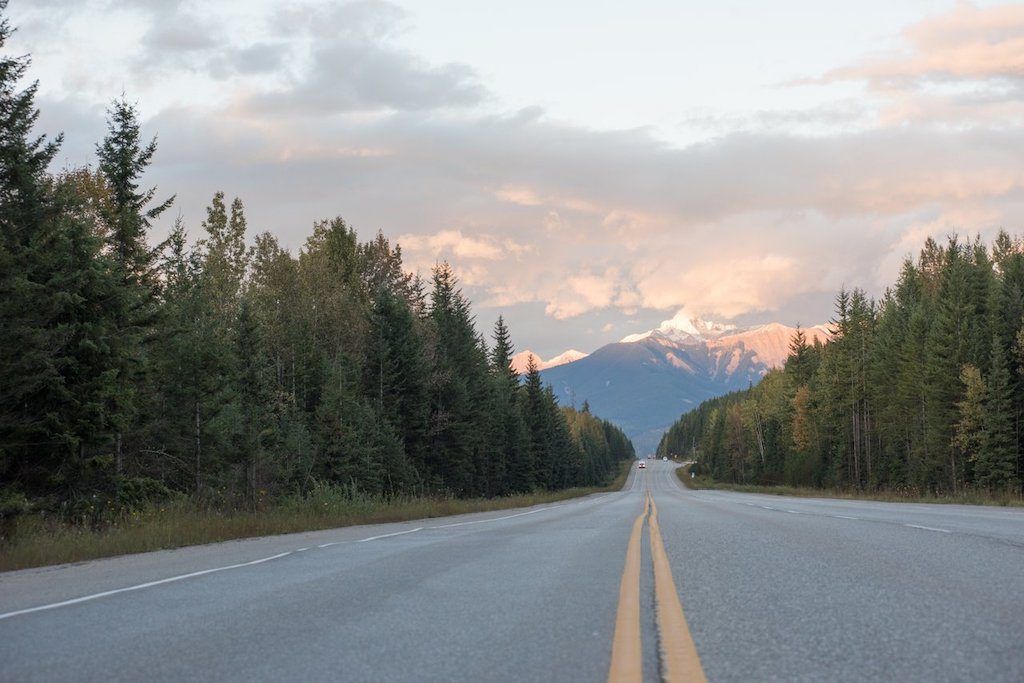 Revelstoke
Within easy reach of Mount Revelstoke and Glacier National Park, Revelstoke is the perfect place for mountain biking, dirt biking, and hiking, as well as white water rafting and stand up paddle boarding. This charming town, steeped in Canadian railway history, also has some excellent coffee houses, restaurants, brew pubs and distilleries.
Where to stay: Revelstoke's modern heritage hotel The Explorer's Society offers elegant rooms, a rooftop lounge, a Finnish sauna as well as one of the top restaurants in town, The Quartermaster Eatery
. If The Explorer's Society is full booked (it usually is), The Coast Hillcrest on the outskirts of town is a nice (and well-priced) option.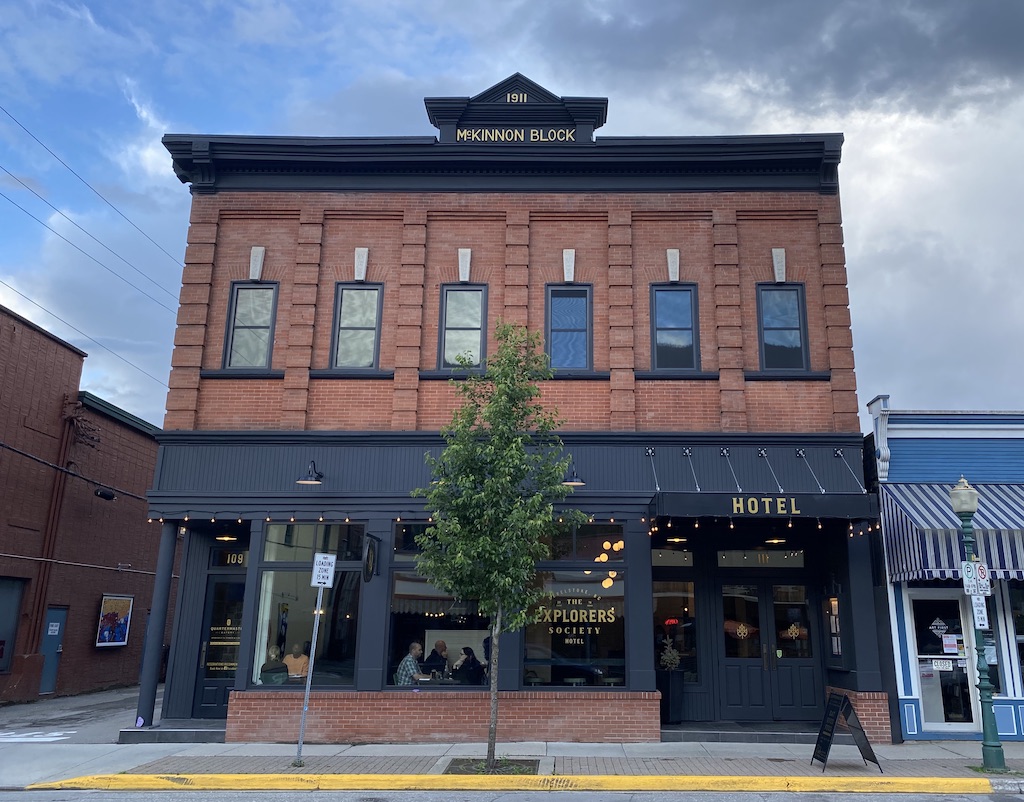 Learn more: See Revelstoke
See also: TripAdvisor's Top 15 Things to do in Revelstoke
Golden
This little mountain town is a wonderful base from which to explore both Yoho National Park and Glacier National Park. Both have incredible hikes for all levels, ranging from less than an hour to several days for the more advanced.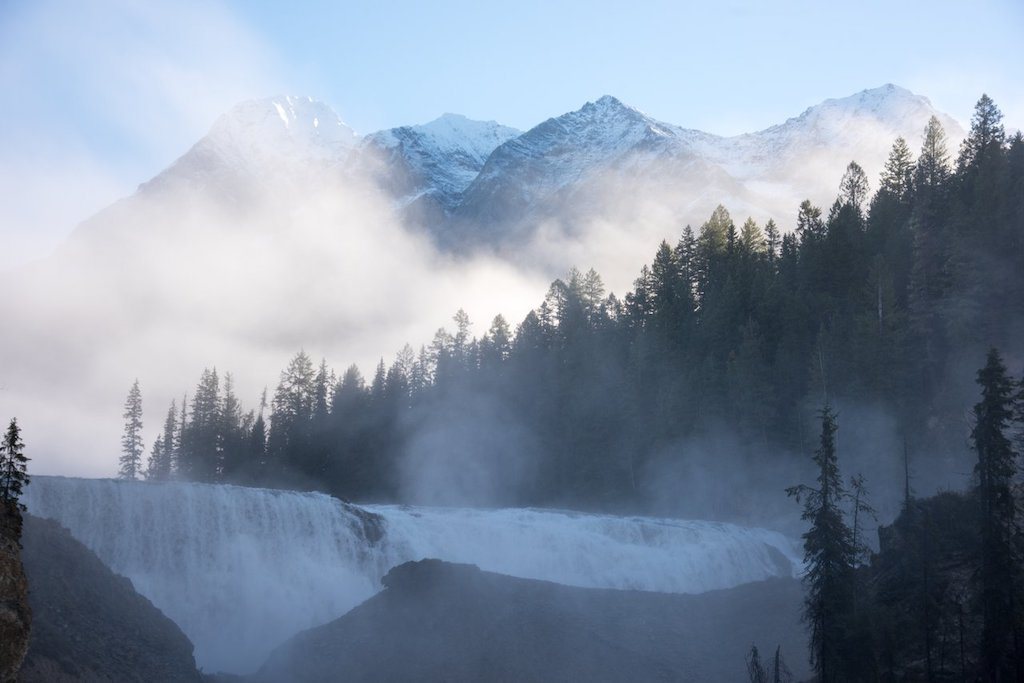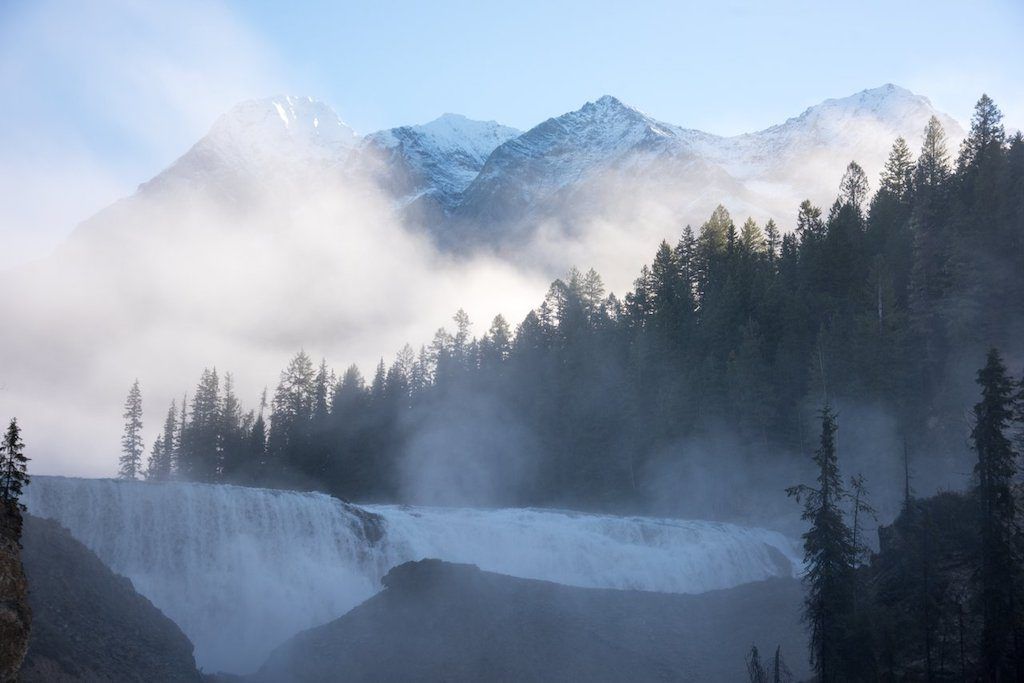 Just a 15 minute drive outside of town is Kicking Horse Mountain Resort, where you will find some fantastic adrenaline-inducing activities such as mountain biking and a very exciting Via Ferrata. Italian for "iron road", a Via Ferrata is a protected climbing route with a steel cable running along the route that is fixed to the rock.
No visit to Kicking Horse is complete without stopping in to catch a peek of Boo the orphaned grizzly in his 20 acre habitat (daily tours available). Animal lovers might also enjoy visiting the Northern Lights Wildlife Wolf Centre and Rocky Mountain Buffalo Ranch
just outside of town (they are located very close to each other).
Where to stay: Tucked into 12 acres of woodlands, the Moberly Lodge has cozy rooms and 2 self catering log cabins. For a real splurge, checkout the Cathedral Mountain Lodge in nearby Field, BC.
Learn more at: Tourism Golden
See also: Our guide to the Best Things to do in Golden, B.C.
Hot Springs
Within the Kootenay region there are numerous place to enjoy naturally spring-fed hot pools. Several of the most popular are Radium and Fairmont near Kootenay National Park, and Ainsworth, just outside of Nelson. All of them offer towel rentals, and in a pinch, some of them even rent swimsuits.
See the full list of Kootenay hot springs.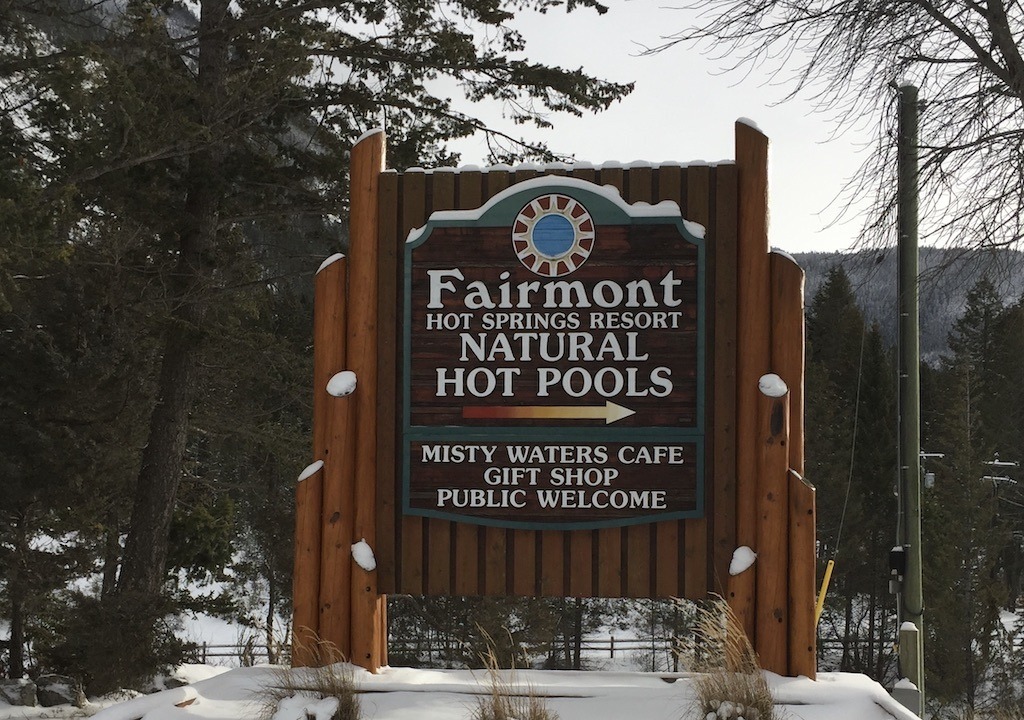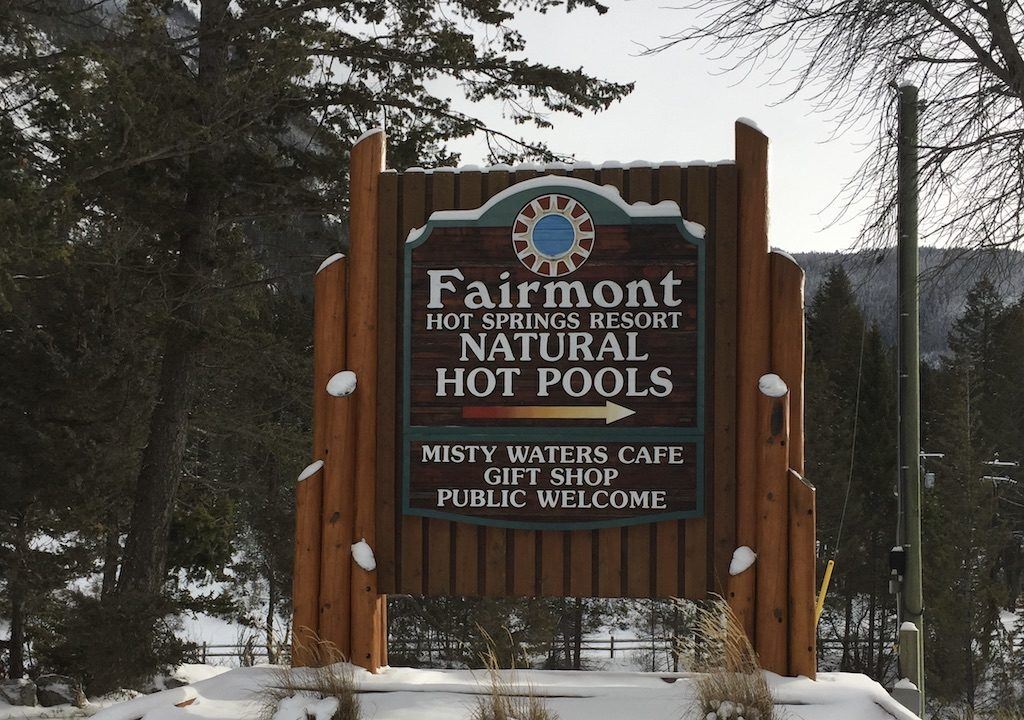 Nelson
The youthful, laid-back lifestyle of Nelson has long attracted artists, musicians and craftspeople looking to escape bigger cities. It's also a very picturesque town, with over 350 beautifully preserved Victorian era buildings.
Nelson is equally attractive outside of town, with easy access to several provincial and national parks, as well as the water sports of Kootenay Lake.
Where to stay: The centrally-located Hume Hotel has beautiful modern-heritage rooms, a full service spa, a restaurant and a live music venue.
Learn more: Kootenay Rockies Tourism
See also: TripAdvisor's Top 15 Things to do in Nelson
3. The Okanagan
3-7 Nights
One of the most popular BC road trips from Vancouver is to explore the Okanagan Valley. This region gets exceptional summer weather and is famous for its fruit orchards, lake life and abundance of wineries.
The Okanagan corridor runs along Highway 97 from the ranch country of Vernon in the north, through Lake Country and the lively city of Kelowna, on to the fruit-filled orchards of Peachland and Penticton, and ends up in the wine country of Oliver and Osoyoos.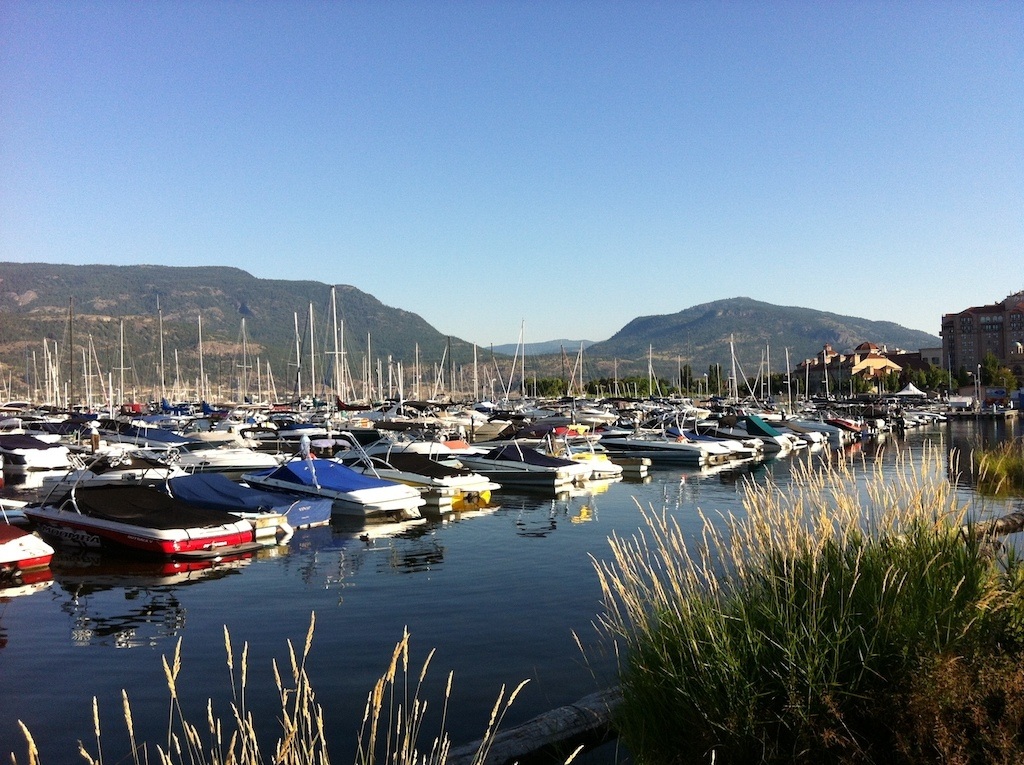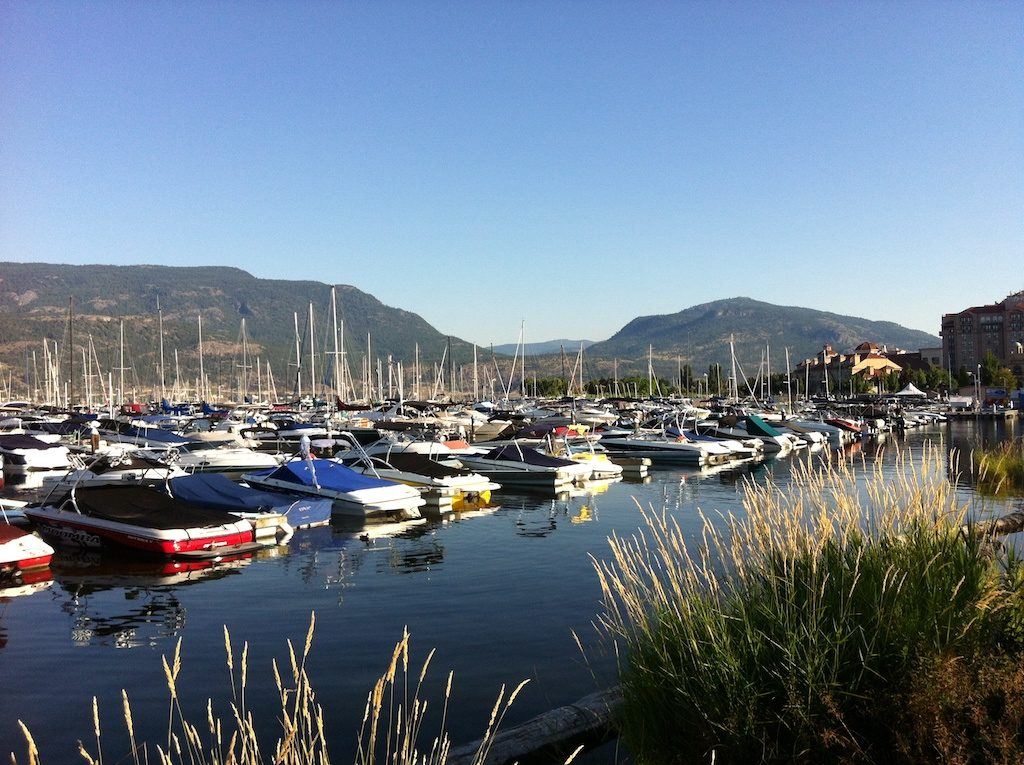 As you meander along the route, you are never far from the water with Kalamalka, Okanagan, Skaha, and Osoyoos lakes all along the way (plus a bunch of smaller ones). Whether you want to go boating, jet skiing, paddle boarding, or just want to kick back on a sandy beach, there is always a lake nearby.
Cyclists will enjoy riding along the Kettle Valley Trail, which offer 650 km of pathways along a decommissioned rail line. The trail can be enjoyed as a day trip, or as a multi-day adventure, depending on rider ability.
For a different kind of ride, kids and rail buffs alike will love hopping on the 100 year old Kettle Valley Steam Train. The Spirit of Summerland takes guests on a scenic 90 minute ride through the Okanagan Valley.
For those interested in agritourism, you can have literally have your pick (pun intended) of orchards and farm markets in the Okanagan. The region also has some unique animal encounters, including the very popular Kangaroo Creek Farm
, which just relocated from Winfield to a much larger location in Kelowna.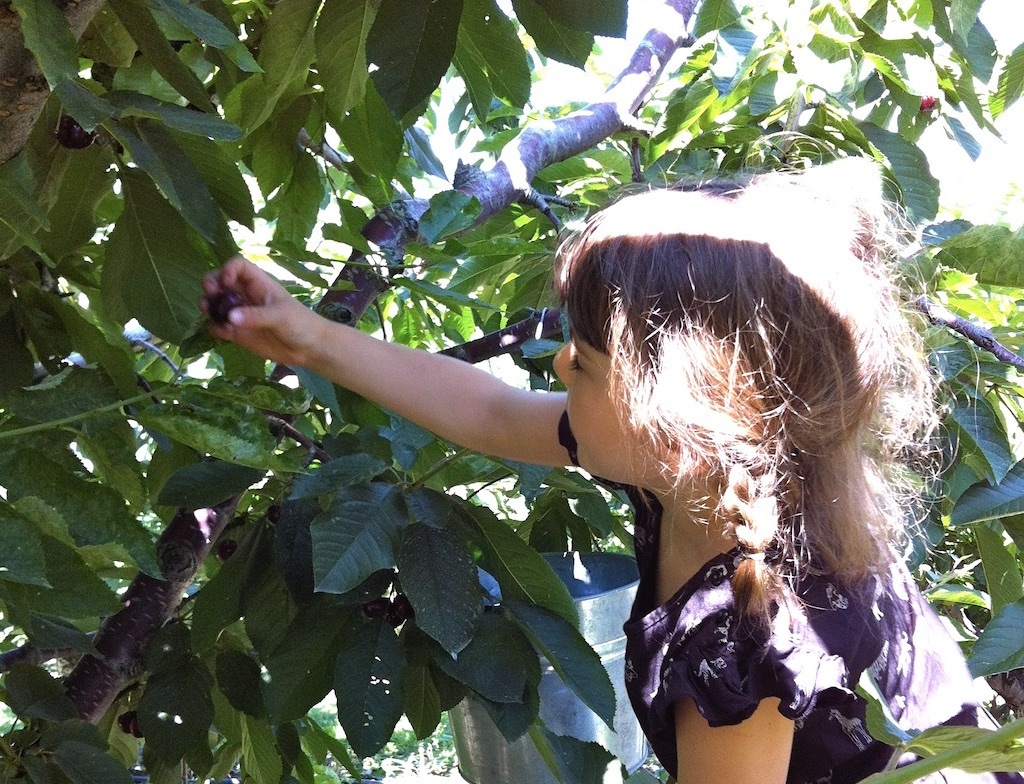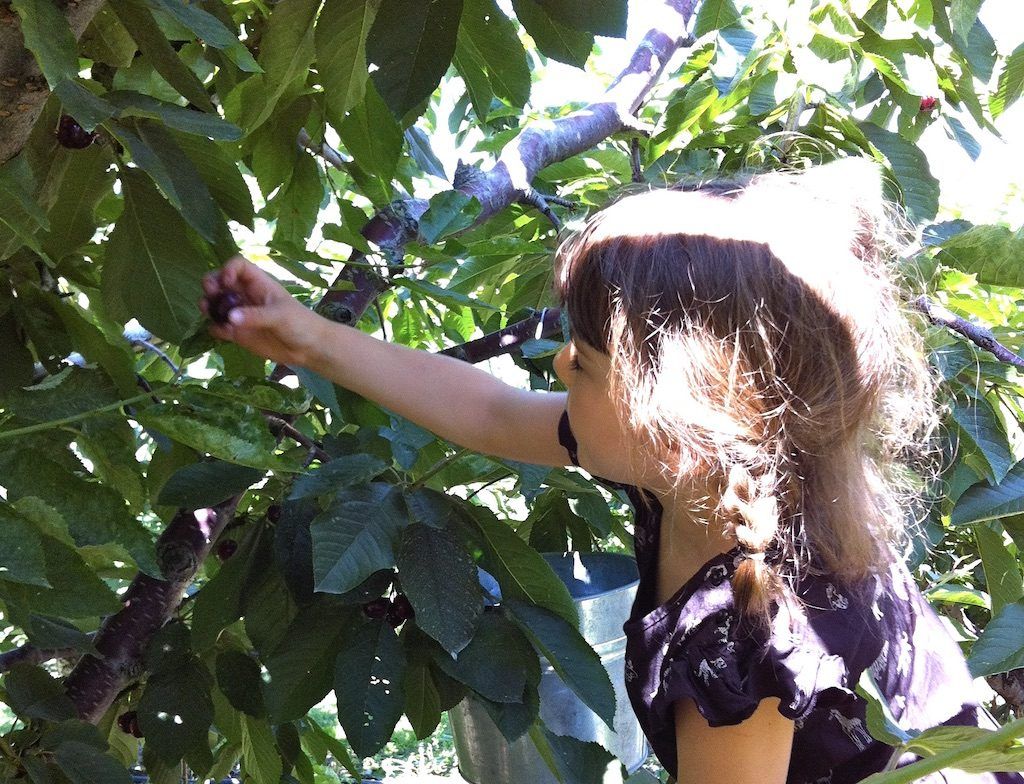 Okanagan Wine Country
From Kelowna, down through the Naramata Bench, Okanagan Falls, Oliver and Osoyoos, you are in BC's best wine country with hundreds of wineries to choose from. Whether you are looking to pop by a small family run operation or a swanky world-class winery and tasting room, you will find something to entice your palate.
If you are interested in finding out about special events hosted by the wineries, see thewinefestivals.com. While many have been postponed for the 2021 season, some wineries are getting creative with their long table dinners (such as separate tables spaced appropriately apart). In fact, Tinhorn Creek is now embracing them as short table dinners.
See also: 12 New(ish) Wineries to Visit in the Okanagan (The Vancouver Sun) as well as these family friendly Okanagan wineries.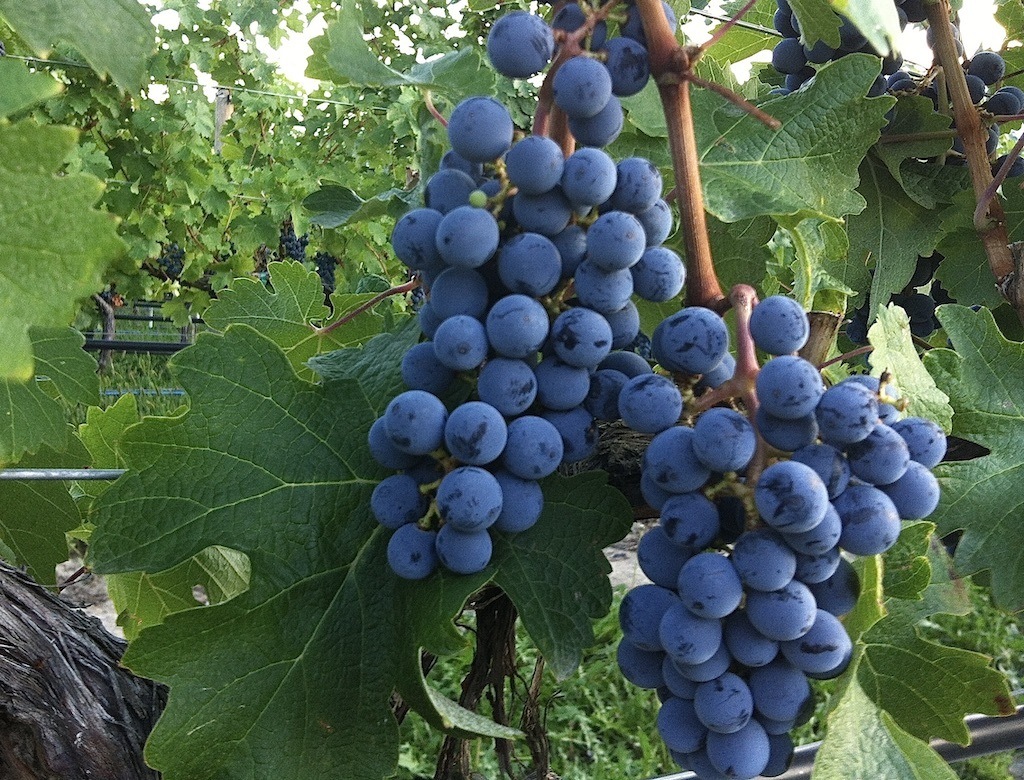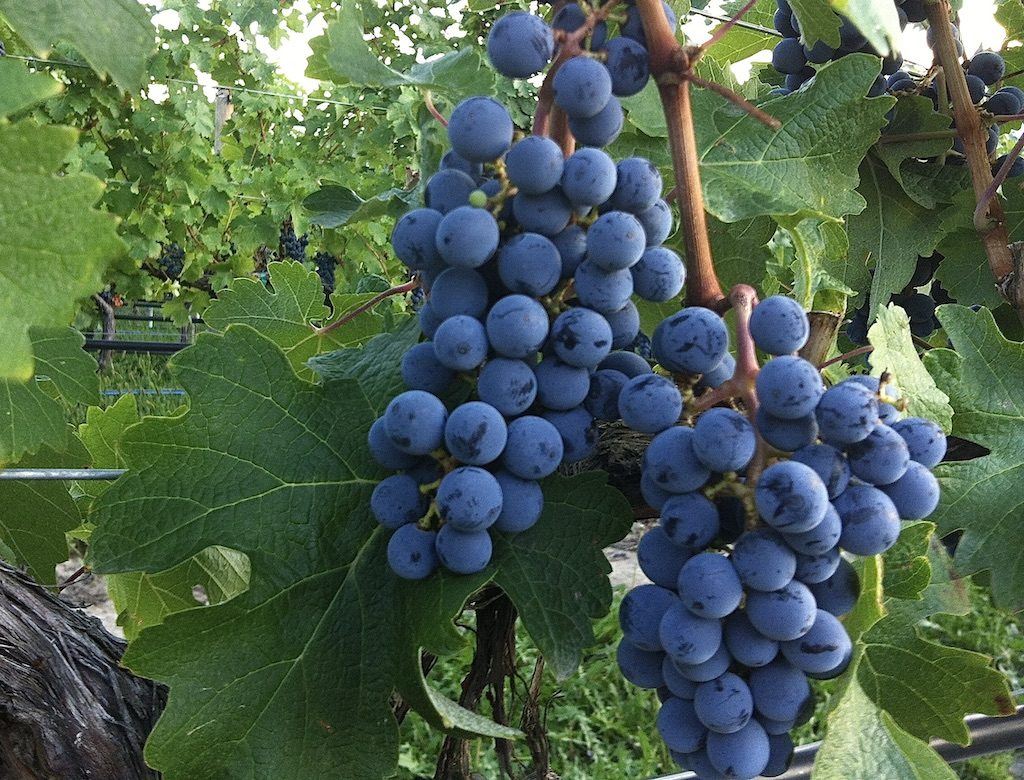 And of course, one can't mention Osoyoos without bringing up the mysterious Spotted Lake. Kliluk, as it is known to the First Nations People of Osoyoos, is a mineral rich lake, full of calcium, sodium sulphates and magnesium sulphate. In the summer months, much of the water evaporates, leaving the unusual colours and rings of minerals.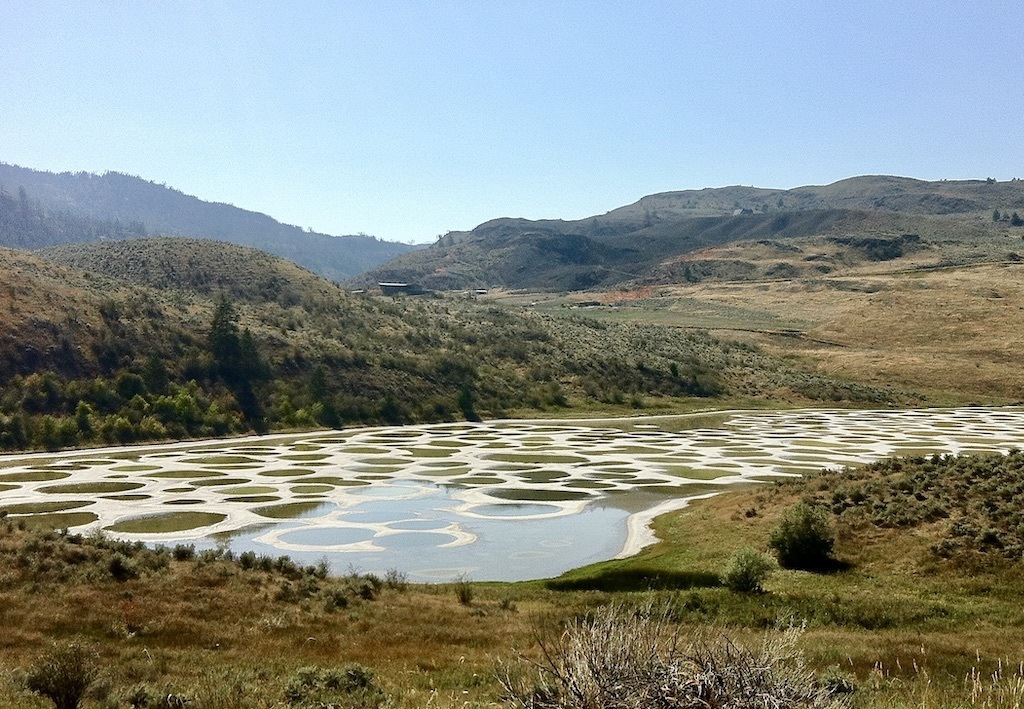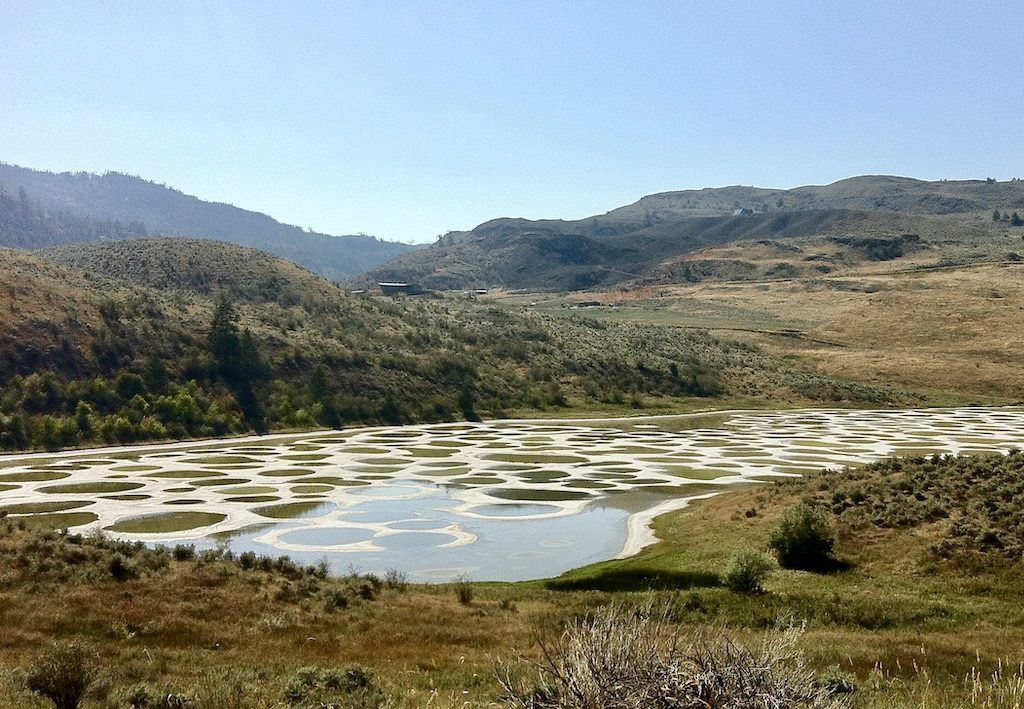 Where to stay: Throughout the Okanagan Valley, there are some lovely places to stay. Some top picks include Sparkling Hill Wellness Spa in Vernon (adults only), and in Osoyoos, The Watermark Beachfront Resort and Spirit Ridge (nice for both couples and families).
For a very special getaway, both Hester Creek Winery and Burrowing Owl Winerey have some exclusive on-property suites. For foodies, the Naramata Inn with its award-winning restaurant run by famed Canadian chef Ned Bell is a very worthy stop. All of these properties are solidly booked in peak season (summer) so plan way ahead. See also these The Top Hotels in the Okanagan Valley
.
Learn more: Okanagan Valley from Hello BC.
See also: Top 15 Things to do in the Okanagan Valley
Want to see a bit more? Check out this video of the Okanagan Corridor. It makes me want to hit the road right now!
4. Vancouver Island
4-7 Nights
Victoria
Begin your Vancouver Island adventure in the harbourfront city of Victoria. While many people visit for its quaint British charm (think classic pubs, afternoon tea service and carriage rides), the city has much more to offer than that.
In recent years, Victoria has seen a huge growth in farm-to-table restaurants supported by local growers and makers. Enjoy breakfast in the garden at Nourish Kitchen & Cafe
, grab lunch on the garden patio of 10 Acres Bistro
and while away an evening over craft cocktails and creative dishes at Little Jumbo.
Victoria is a great city for a stroll with Beacon Hill Park, Chinatown (Canada's oldest!), Fisherman's Wharf and the parliament buildings all close to the city center. The Royal B.C. Museum is a must-visit attraction with its exceptional west coast galleries. Visitors can also enjoy beautiful city views by taking a ride on the Victoria Harbour Ferry water taxi service.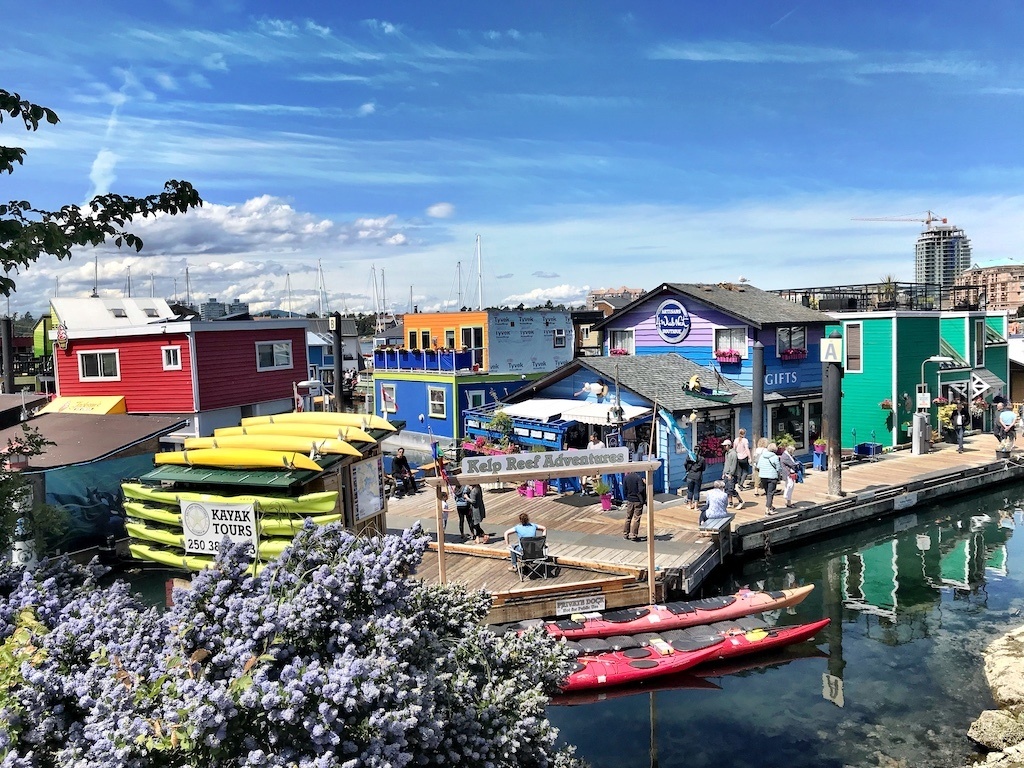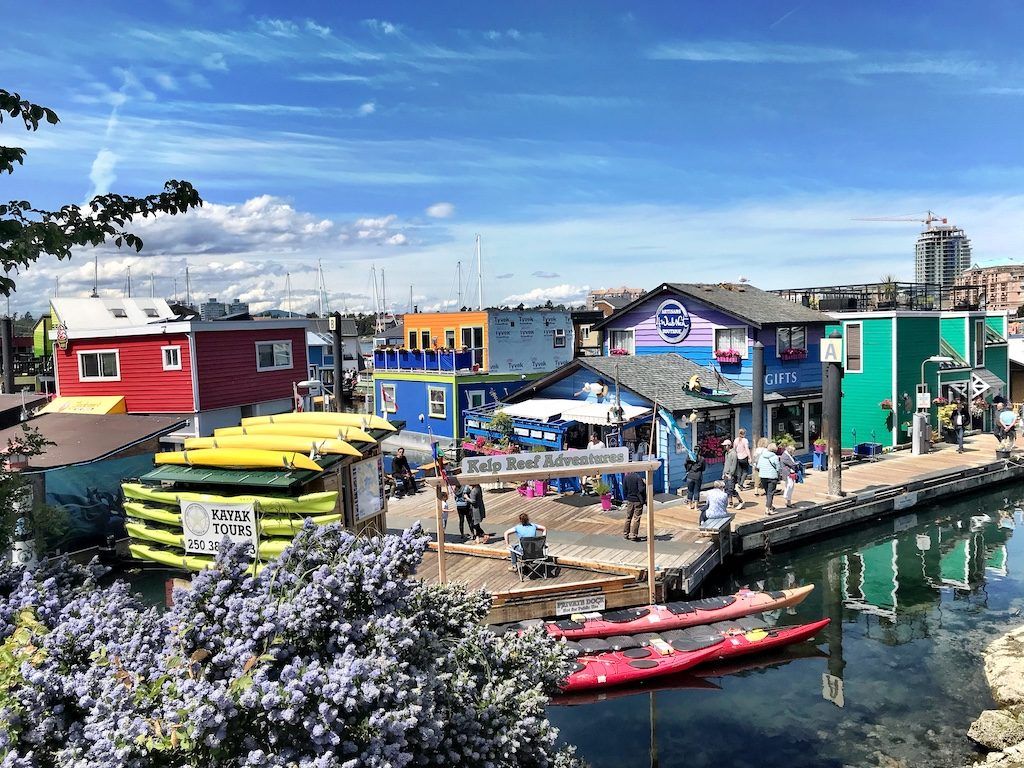 Where to stay: For couples, the award-winning Magnolia Hotel and Spa is boutique hotel gem. For families looking for a special stay (and a pool), you can't beat the Fairmont Empress Hotel.
Learn more at: Tourism Victoria
See also: TripAdvisor's Top 15 Things to do in Victoria
Cowichan Valley and Parksville Qualicum Beach
From Victoria, head north into the Cowichan Valley, a region well known for its agritourism. Think artisanal cheese, organic coffee roasters, award-winning cideries and distilleries.
When you have had your fill of food and drink, continue north to the seaside villages of Parksville and Qualicum Beach. With water warmed from low summer tides, this is the perfect spot for an evening stroll, beach combing and paddle boarding.
Where to stay: The Bellstar Beach Club Resort in Parksville offers spacious suites with beautiful ocean views.
Learn more at: Tourism Cowichan and Parksville Qualicum Beach Tourism
Ucluelet and Tofino
Experience the best of the wild west coast by visiting the neighbouring communities of Ucluelet and Tofino. Hike through ancient forests, enjoy miles of sandy beaches, embark on a wildlife excursion (whales and bears!), take a surf lesson or two, and do some stellar stargazing.
Tofino also has an excellent culinary scene, whether your prefer takeout from the original Tacofino
food truck or finer dining from the award-winning Wolf in the Fog
restaurant.
Where to stay: Tofino has a great selection hotels. Two beachfront standouts are The Pacific Sands Resort and The Ocean Village Resort.
For longer stays, a vacation rental, preferably near one of the west coast beaches (Chesterman, Mackenzie, Cox Bay) may make for a more economical choice.
Learn more at: Discover Ucluelet and Tourism Tofino
See also: TripAdvisor's Top 15 Things to do in Tofino and Ucluelet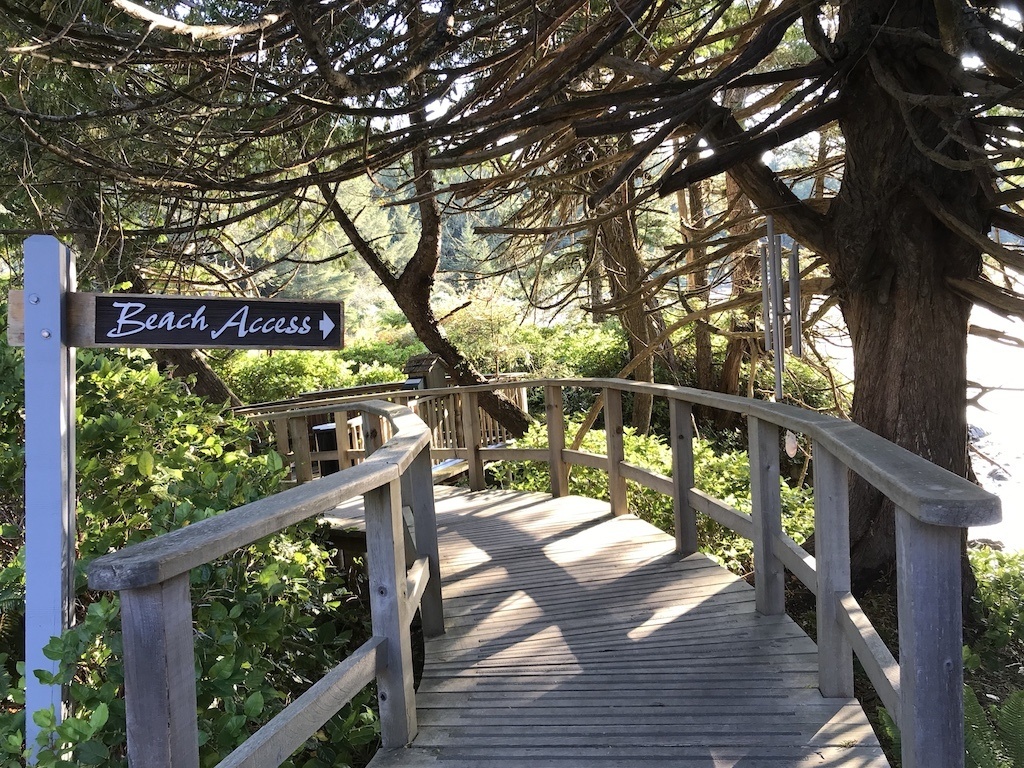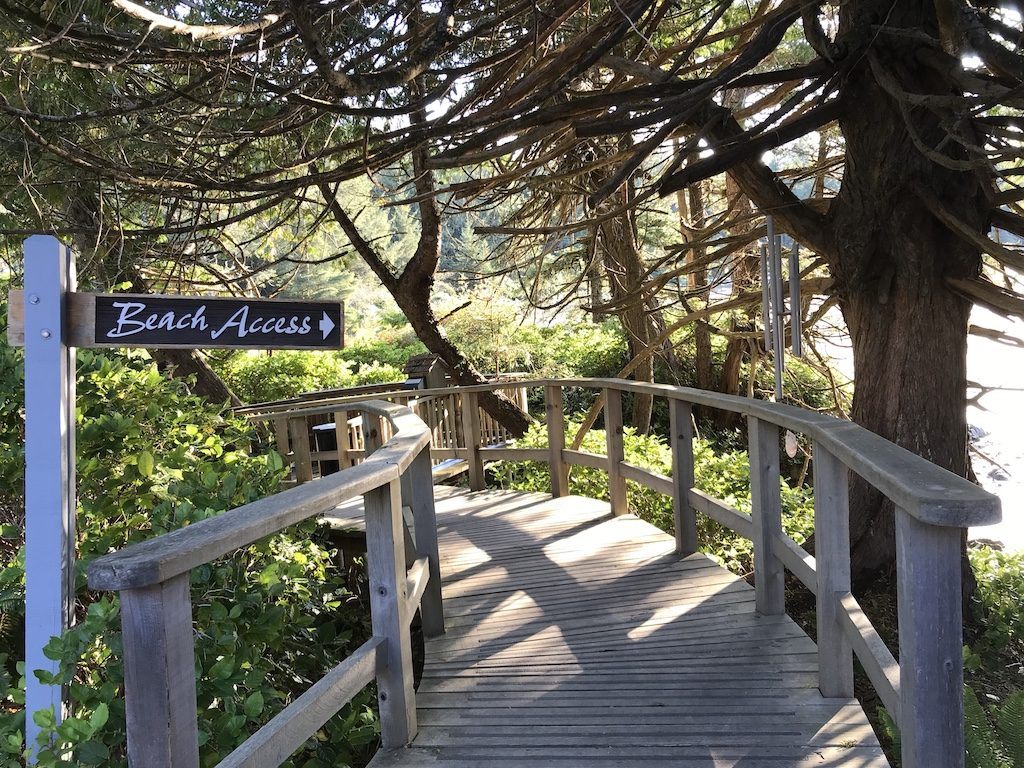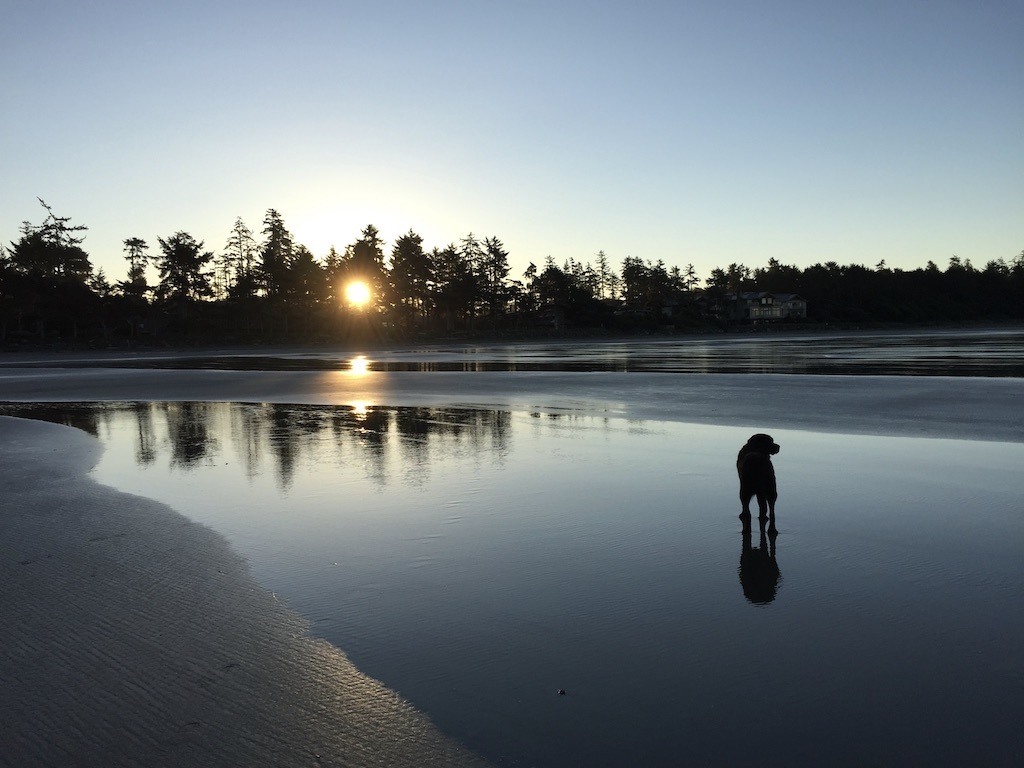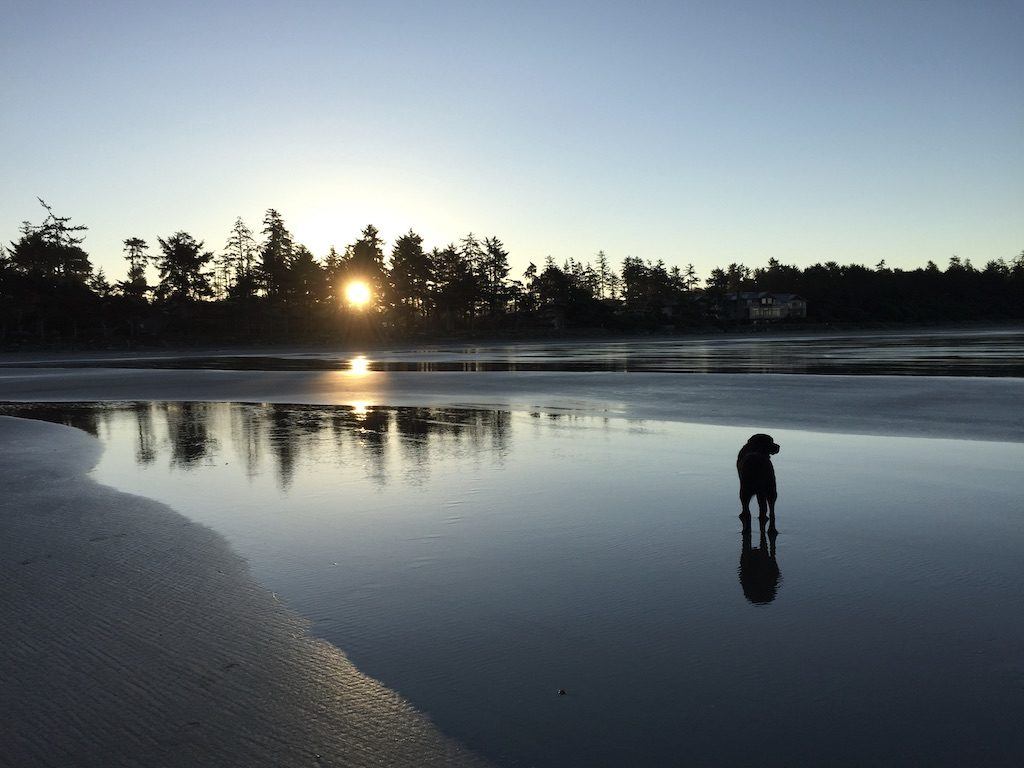 5. The Sunshine Coast
2-5 Nights
Enjoy some of BC's most beautiful scenery and marine life along this 180km stretch of coastline. This lovely region can be reached by a short ferry ride out of West Vancouver.
Tip: During busy summer months, book reservations ahead of time with BC Ferries.
Once you reach the Sunshine Coast, take your time working your way north while enjoying the gorgeous coastal views. Leave plenty of time to stroll around villages and marinas along the route. Even better? Time your visit to coincide with one of the many farmer's markets (see location schedules).
From hiking the Sunshine Coast Trail, to watching the tidal rapids of the Skookumchuck Narrows ("The Skook") – there is plenty to see and do. Hone your mountain bike skills at Sprockids Mountain Bike Park, or enjoy kayaking, biking, boating, diving, marine tours and more.
If you have the time, take a day trip via water taxi to Savary Island. This special spot is home to some of the most beautiful beaches in British Columbia (and the warmest ocean water).
The Return Trip
Although most people head back the way they came, if you have more time, you may choose to do the full coastal route which takes your across the Straight of Georgia and back down Vancouver Island.
For inspiration, check out this little video of the Coast Circle Route.
Where to stay: Rockwater Secret Cove – Halfmoon Bay. This property offers a range of unique accommodation options including cabins, glamping tents and lodge rooms.
Learn more: Tourism Sunshine Coast
See also: TripAdvisor's Top Things to do on the Sunshine Coast
More Travel Guides