Last update: September 19th, 2023 at 09:50 pm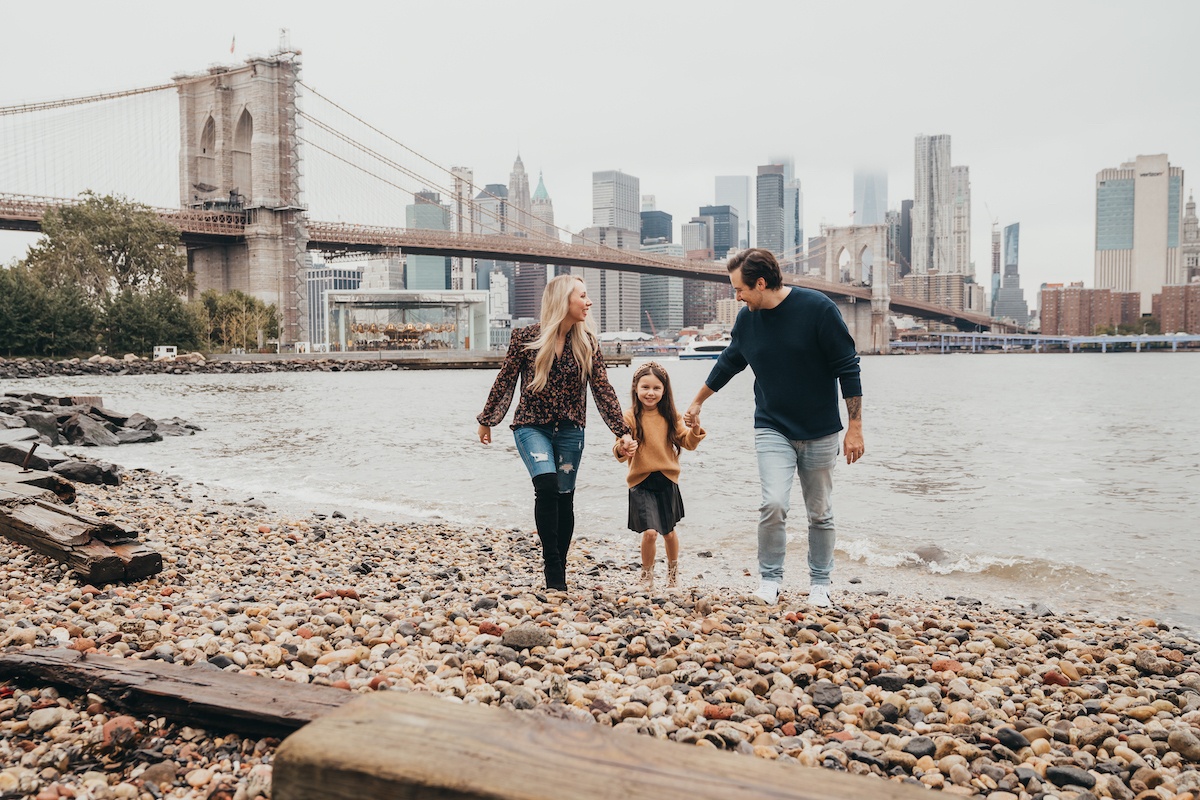 Affiliate Disclosure: This Family Photographer NYC post contains affiliate links. If you click on a link and make a purchase, I may receive a small commission at no cost to you. All opinions are entirely my own.
Introduction
When I was pregnant with my first child, I did a beautiful trip to New York City with my mom and sister. For the life of me, I have no idea why I didn't take any photos. I think I thought it would be the first of many trips that the three of us would take together. Fast forward 15 years, and so far, that has been the only trip that we have managed to pull off – and we don't have a single photo to remember it by.
Since then, I have visited New York City several times with my husband and kids and I have tried much harder on the photo-taking front. Still, despite having taken tons of photos, I don't have any that I truly love, nor any with all four of us in them. I blame part of it on the fact that our trips to New York have been so action-packed (with us always in a rush), that it often just seems inconvenient to stop to take a photo.
If I could do it all over again, I would take one hour out of our activity-filled schedule and book a NYC family photographer. We have actually done this several time in other destinations with a company called Flytographer (they specialize in vacation photography). It is the photos from those photoshoots that grace our walls at home and hold a special place on the grandparents' fridge.
In this post I will share with you some tips on finding the perfect family photographer, preparing for your shoot, and finding the ideal location. Please use the following menu to find what you need quickly.
Tips for finding a New York Family Photographer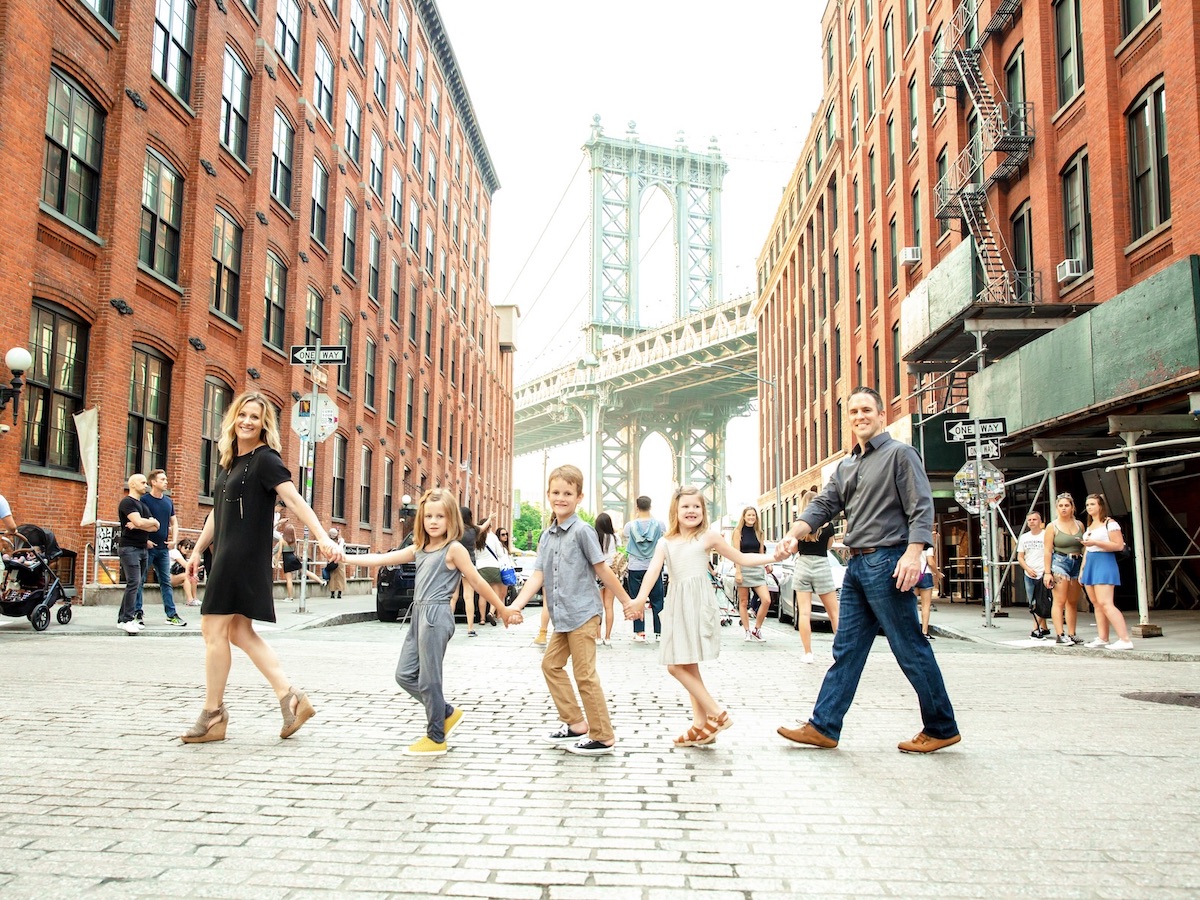 Since a NYC family photoshoot isn't something you do everyday, you are going to want to get it right. I want to offer a few helpful tips to make sure that you find the perfect photographer for your needs.
1. They Have Experience with Families
Look for a photographer with a lot of experience working with families and capturing their unique dynamics. They will know how to relate to kids and have the necessary skills/tools to make everyone feel comfortable and relaxed during the photo shoot.
2. Carefully Review Their Portfolio
Take a look at the photographer's portfolio to see if their style and approach to photography aligns with your preferences. Do the subjects look natural or posed? This will give you an idea of their skill level, quality of work and their aesthetic.
3. Read Reviews and Testimonials
Look for reviews and testimonials from previous clients to get an idea of the photographer's reliability, professionalism, and overall experience. This will help you make an informed decision before you spend your hard earned dollars.
4. Know What's Included
It's important to know how much the photographer charges and exactly what's included in their packages before you commit to working with them.
5. Communicate Your Expectations
Be clear about your expectations for the photo shoot, including the location, style, and any specific shots you want. This will help the photographer prepare and ensure that you are both on the same page.
Family Photographers NYC – Planning Tips
Once you have booked your NYC family photographer, the following tips will help to set you up for success.
1. Choosing a Location
Your photographer will have some suggestions on the best locations (I am also including a list in the next section). Just keep in mind the logistics and time required to get to that location from your hotel or prior engagement. You don't want to arrive at your photoshoot feeling stressed!
2. Plan Your Outfits
If you have time, plan your family's wardrobe in advance. Think about outfits that express the personality of your family, yet still have a cohesive and timeless look. Complementary colours are nice but you definitely don't want to be too matchy-matchy. (Google "awkward family photos" if you want to know why.)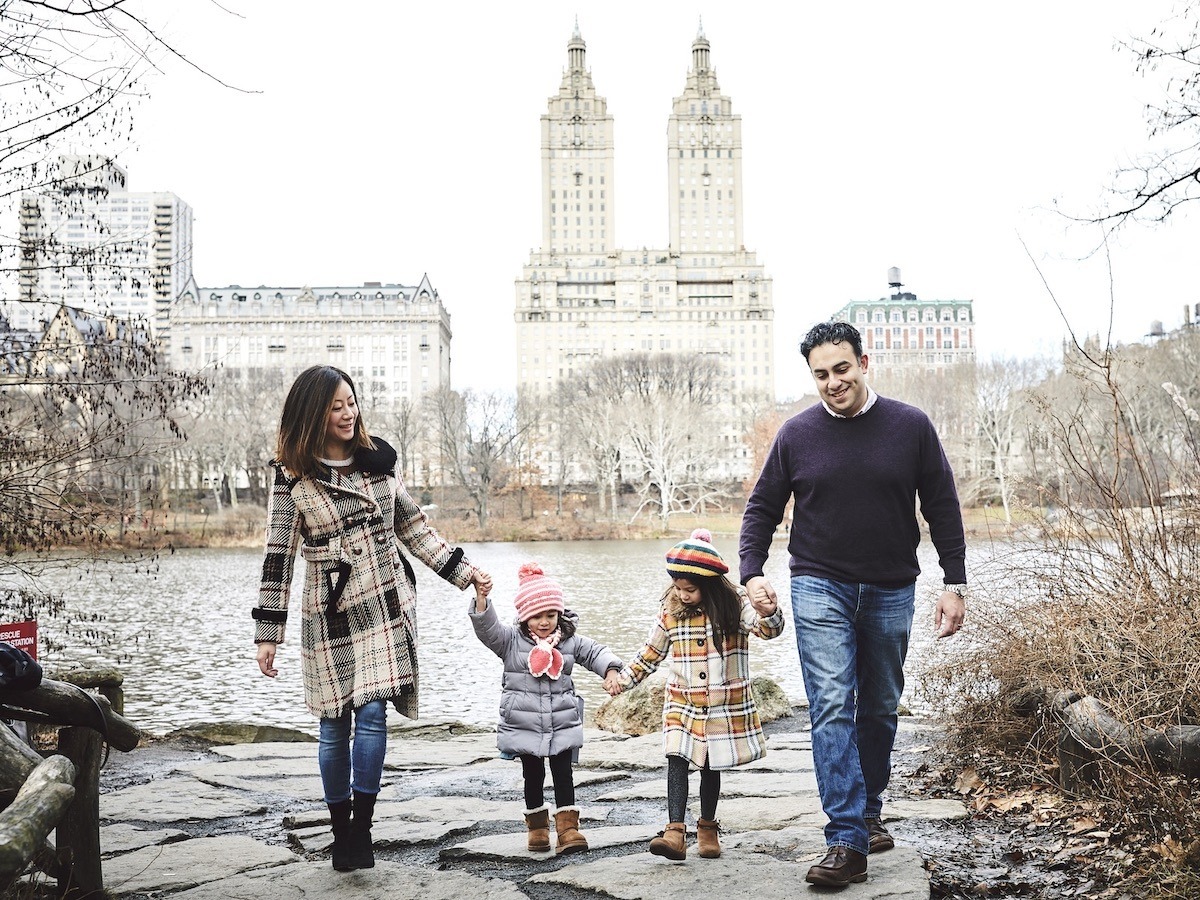 3. Pick the Right Time
You know your family. What time of day gives you the best chance of everyone being in a good mood? Time your shoot so that nobody will be hangry or thirsty (or bring snacks). You might also consider a post-shoot reward like a fun NYC attraction or a visit to an ice cream parlour.
4. Pick the Right Photoshoot Length
In all likelihood, not everyone in the family is going to be excited about participating in a photoshoot. In my household, that is my husband. Our first vacation photoshoot was one hour, and he was starting to say things like "Yup, that's good." after about 30 minutes. Know your crew and know how long they will be able to last.
5. Create a Shot List
Make sure you provide your New York City family photographer with all the different shots that are important to you. For example, on the first family photoshoot I did with Flytographer, I wish I had actually had the photographer take a few more different shots of just my kids. I ended up with two or three that I really love, but I now wish I had more.
Also, if you are doing something like a multi-generational shoot with a New York family photographer, you can release the respected elders after their shots are done.
6. Keep it Fun
The best NYC family photographers are going to know how to run a fun-filled photoshoot. That said, you may still want to have a few tricks up your sleeve. Think fun sun glasses, or bubbles to keep the mood light.
The 5 Best Places for NYC Photoshoot
New York City is a treasure trove of locations for a photoshoot but here are some popular spots to consider: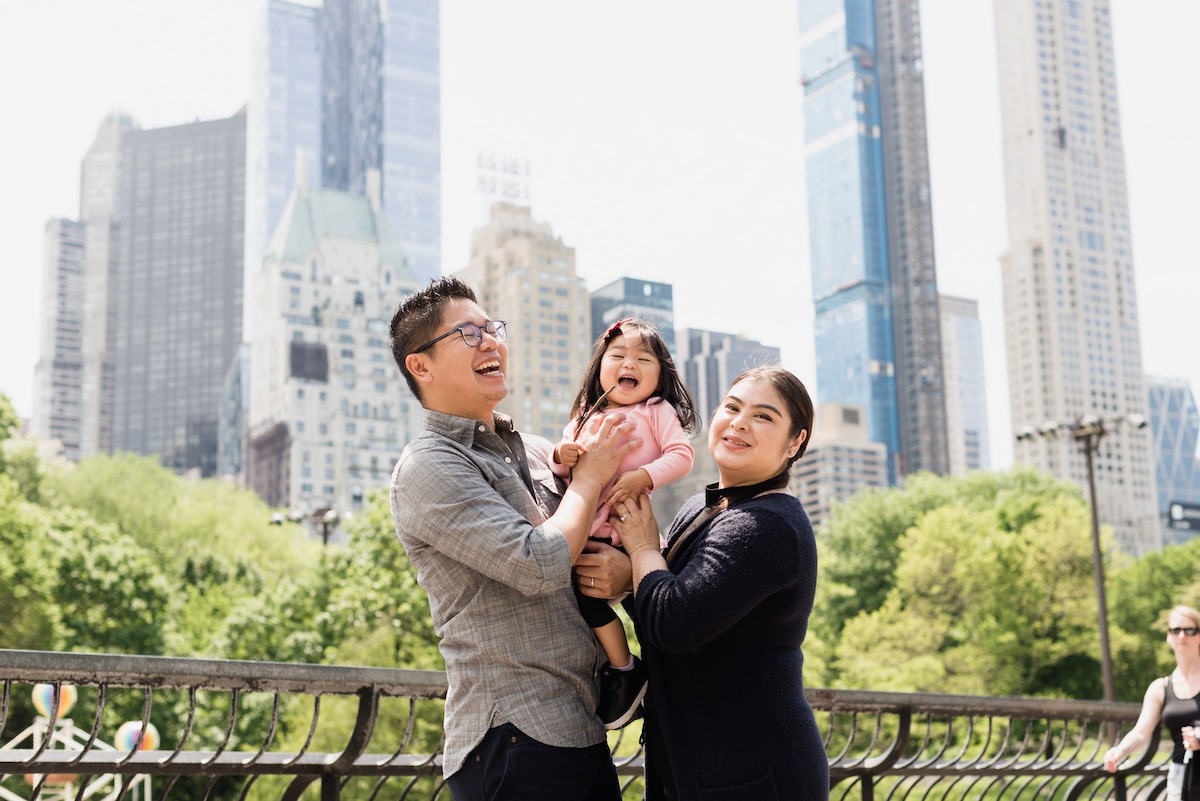 1. Central Park
With its vast green spaces, picturesque bridges, and serene water bodies, Central Park offers a variety of backdrops for family photos. Some of the tops spots for family photos in Central Park include the Bethesda Fountain, the Conservatory Garden, the Bow Bridge, and the Great Lawn. The park is also really easy with kids as there are a lot of playgrounds, rocks to climb, and other distractions to keep them entertained
2. Brooklyn Bridge Park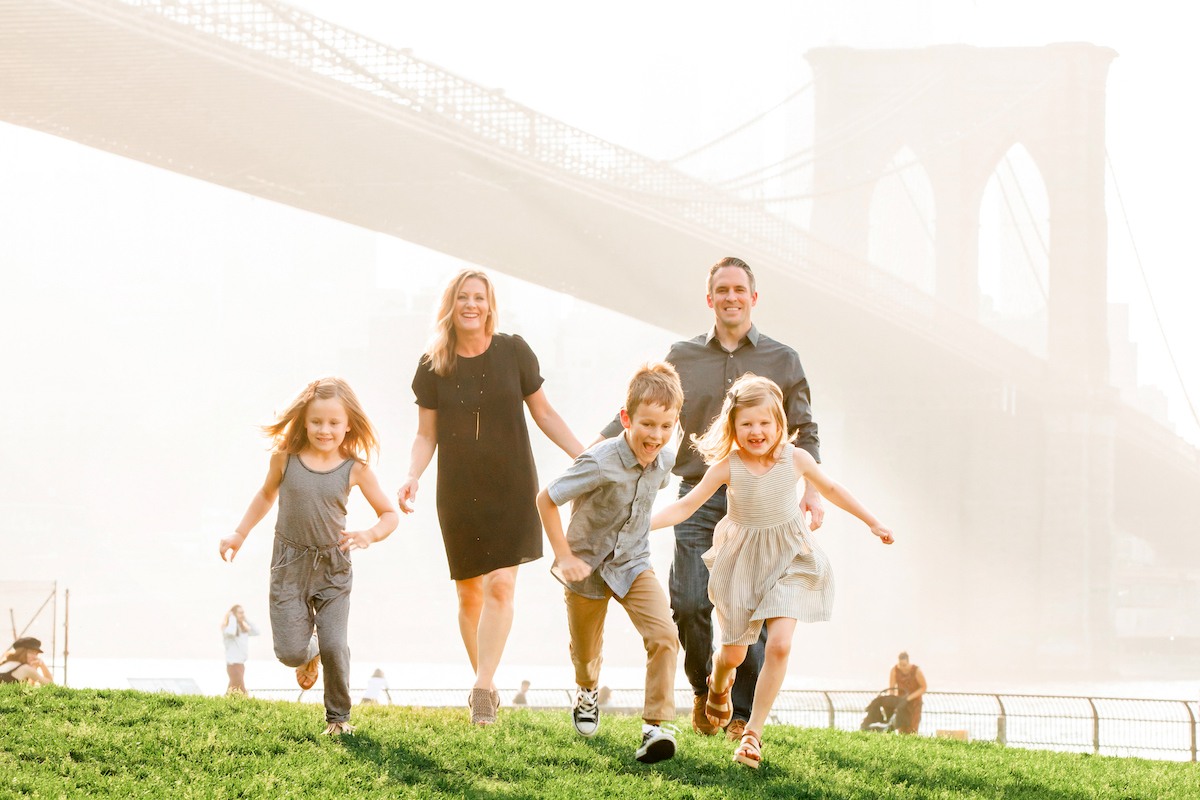 Brooklyn Bridge Park is another popular location for family photo shoots in New York City. The park offers stunning views of the Manhattan skyline, the Brooklyn Bridge, and the East River, making it an ideal location for families who want to capture the city's iconic landmarks in their photos. The park has a variety of spots for family photos, including the Pier 1 promenade, the playgrounds, Main Street Lawn, and the Pebble Beach.
3. The High Line
The High Line is a unique park that runs along a former elevated railroad track in the heart of Manhattan. The park offers stunning views of the city skyline, as well as a variety of artistic installations and green spaces. The park's elevated walkway provides a different perspective for family photos and its modern design offers a contemporary backdrop for family photos. Some of the popular spots for family photos on the High Line include the 10th Avenue Square, the Chelsea Market Passage, and the Diller – von Furstenberg Sundeck
4. Times Square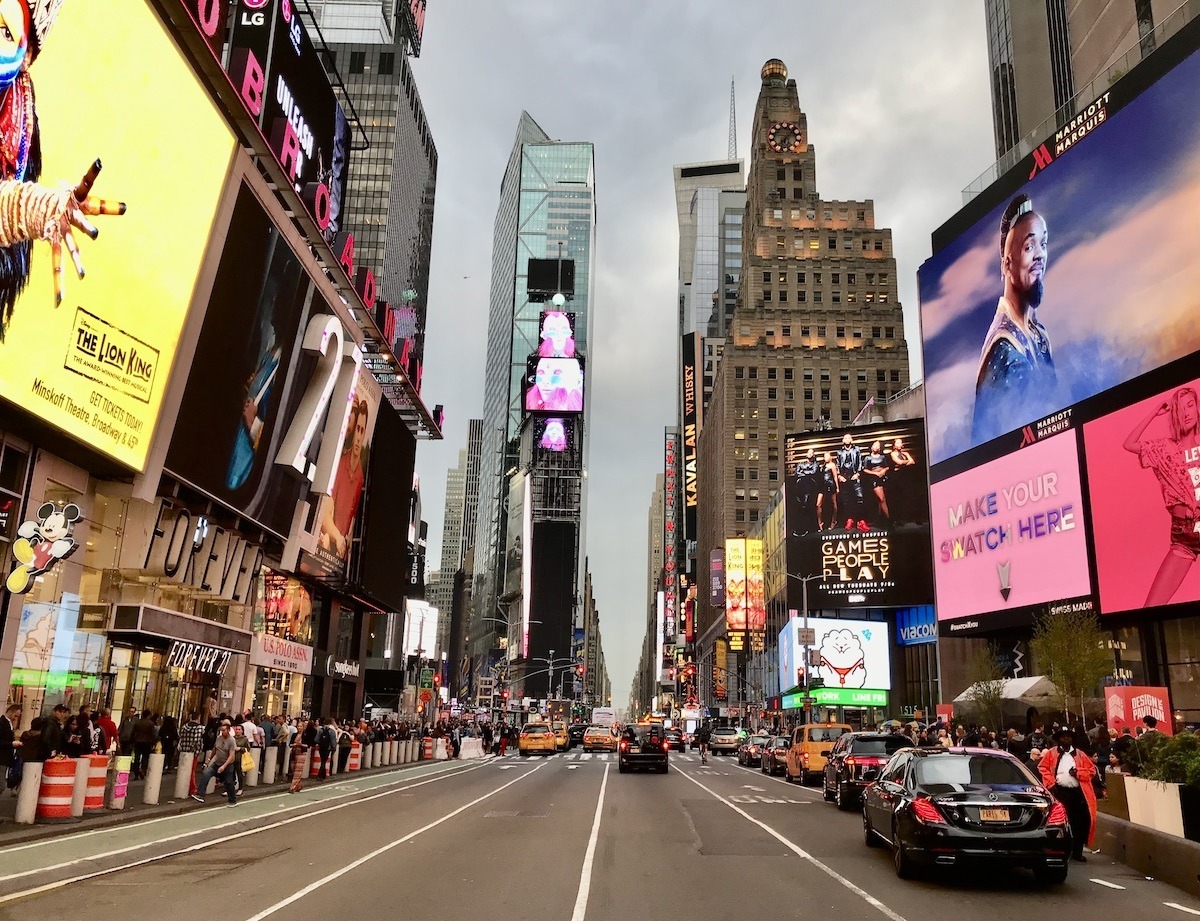 It's a little hectic (better for teen than little ones), but Times Square offers a lively and vibrant backdrop for family photos. The bright lights, billboards, and crowds make for a unique setting for family photos that capture the energy of the city. Some of the popular spots for family photos in Times Square include the TKTS stairs, the red steps at the Duffy Square, and the pedestrian plazas along Broadway.
5. Coney Island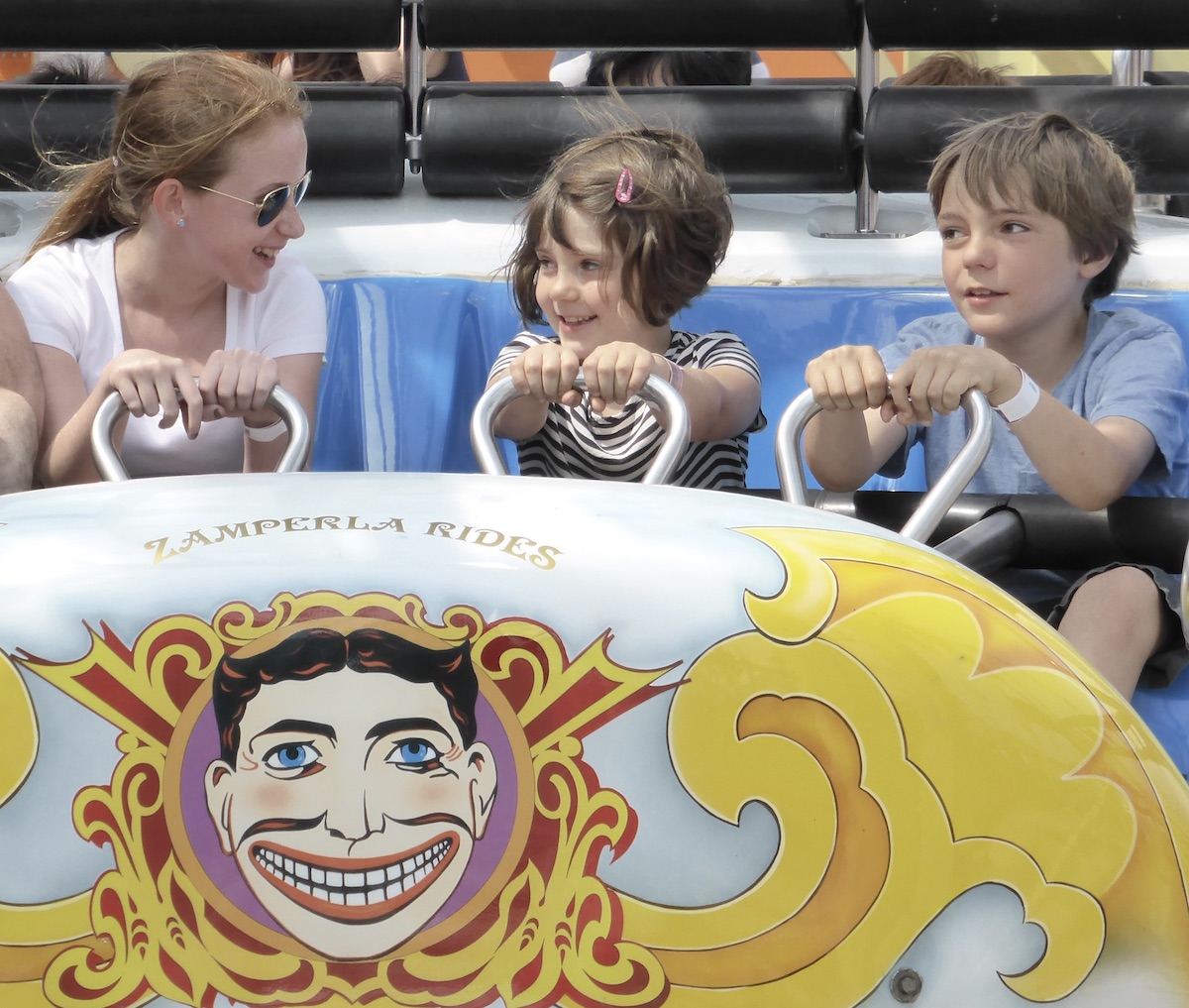 Coney Island is a seaside neighborhood in Brooklyn that offers a variety of colorful and playful backdrops for family photos. The boardwalk, amusement parks, and beach provide a nostalgic setting for family photos that capture the fun and excitement of a day out at the beach. Some of the popular spots for family photos in Coney Island include the iconic Wonder Wheel, the Coney Art Walls, and the beachfront with its colorful umbrellas and lifeguard stations. (The photo above is one of the few good ones that I have managed to take on our trips – although I don't know that lady sitting beside my daughter!)
Family Photographer NYC List
1. Flytographer
Flytographer provide a unique service that is also very affordable in comparison to many other NYC family photographers. This company does the work for you by curating a list of NYC family photographers for you to choose from. You simply need to scroll through their personal galleries on the Flytographer site and choose a package. (In NYC I really like the work of photographer "Sehee" and "Amanda".)
Flytographer offers four different NYC photography packages that run 30-120 minutes ($285-$600 USD) and include 15-60 high resolution, fully edited photos. Please feel free to use my Flytographer Discount Code MYSHOOT for $25 off your first shoot!
2. Capturing Moments
Leyre Cañizares of Capturing Moments is a full-time photographer specializing in couple, family, intimate wedding and marriage proposal photography. Her NYC family photoshoot packages start at 60 minutes ($580 USD) and include 40 edited, high resolution photos. See her family photos gallery and reviews.
3. Kelly Williams Photographer
I love the Kelly Williams journalist style. Along with creating beautiful photos for family clients, Kelly's work has been published in the New York Magazine and Martha Stewart Weddings. Her family photography sessions start at 90 minutes ($400 USD) and include 75 fully edited digital files. See Kelly's gallery and testimonials.
4. Stylish & Hip Kids
Stylish and Hip Kids photographers want to make sure that you and your family are having fun and enjoying yourselves. During their photoshoots, you will explore the city and parks, capturing magical moments along the way. Their 90 minute sessions ($1000 USD) include 35 high resolution photos in a digital gallery. Take a peek a their family photos gallery.
Related Posts