Last update: February 28th, 2023 at 07:50 am
SilverStar Mountain Resort
This article has been sponsored by Travel Mindset and Ski Canada but reflects the honest opinion and experience of the author.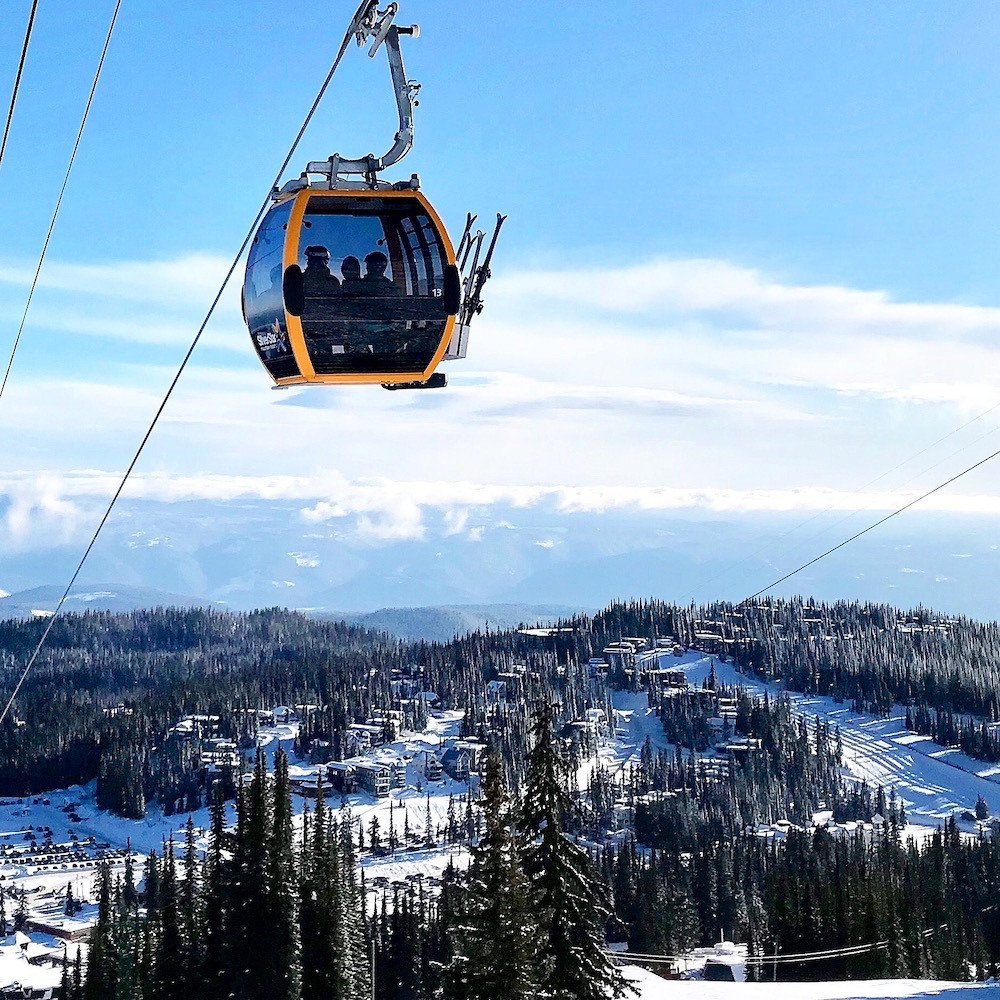 Affiliate Disclosure: This Silverstar Ski Resort post contains affiliate links. If you click on a link and make a purchase, I may receive a small commission at no cost to you. All opinions are entirely my own.
That SilverStar Magic
I first started visiting SilverStar Mountain Resort as a tween. My parents were busy building a business and family trips were few and far between. Our annual ski trip to SilverStar in BC's Okanagan Valley was our one big deal.
I have such fond memories of racing my dad down our favorite run (Whiskey Jack), flying over those Peanut Trail jumps, après ski hot chocolate, crushing over my Australian ski instructor and wolfing down dinner so I could get back on those slopes for night skiing as quickly as possible.
The funny thing is, fast forward a few decades and those are exactly the same things that my kids and their cousins are doing now (although I'm not sure about the crushing – they don't share that with me).
These days, our family visits as 3 generations. While my parents turns may be slowing, the kids are now leaving me behind in a shower of snow. I have loved watching them graduate from the ski daycare, to the SnowSport School, to mastering the groomed greens, skiing their first blacks, and now challenging the back side of the mountain, the terrain park and the glades.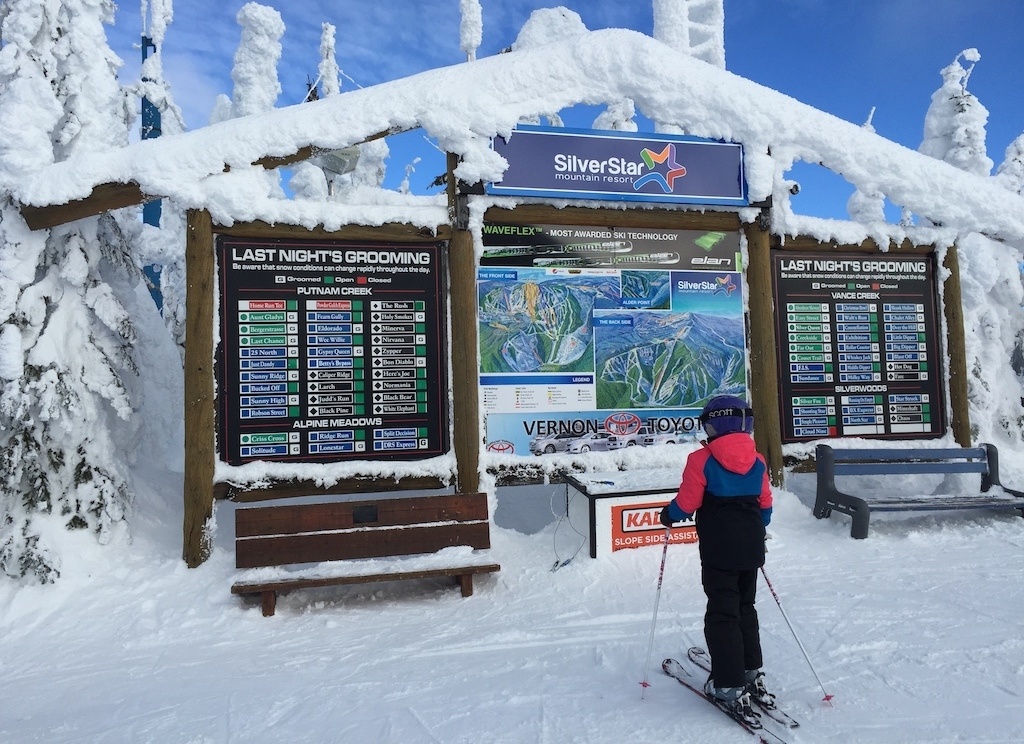 Since those early days, some fantastic upgrades have been made to SilverStar Ski Resort, including a high speed gondola, expanded advanced terrain, and a bunch of fun après ski activities (tubing, fat biking, ice skating, pond hockey and more).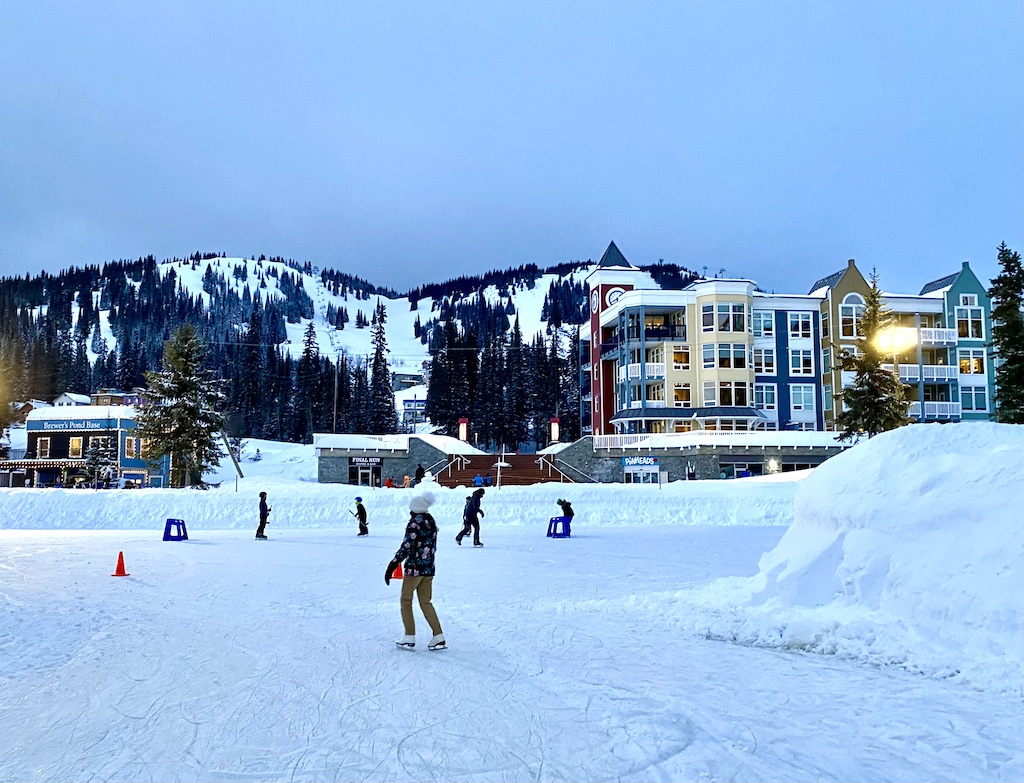 SilverStar Video
Want to take a quick peek around the resort before reading more? Check out this 1 minute SilverStar Ski Resort video!
Why Choose SilverStar
My love of SilverStar is steeped in very special family memories. For the sake of providing balance to this post, I reached out to some of my friends who have only recently started visiting the mountain (or have returned after a long break). It seems that they also share my love for this very unique ski resort. In chatting with them, some consistent themes prevail.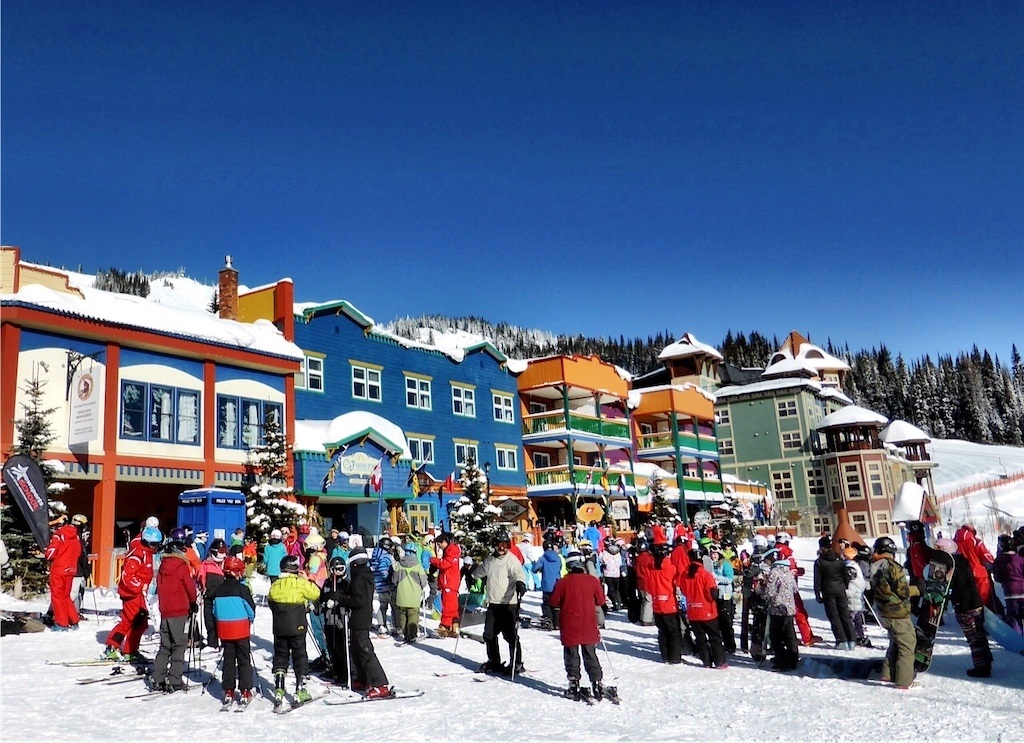 The Village
Designed to look like an old mining town, it's hard not to fall in love with SilverStar's quaint and colourful pedestrian village. With almost everything within walking distance of the hotels, you typically don't have to get back into a vehicle until your return trip home.
Something for Everyone
In addition to the 132 downhill runs over 3200 skiable acres, SilverStar has 55 km of nordic trails (a favoured training ground for many Olympic teams). There is also ice skating, hockey, fat biking, tubing, sleigh rides, and even yoga.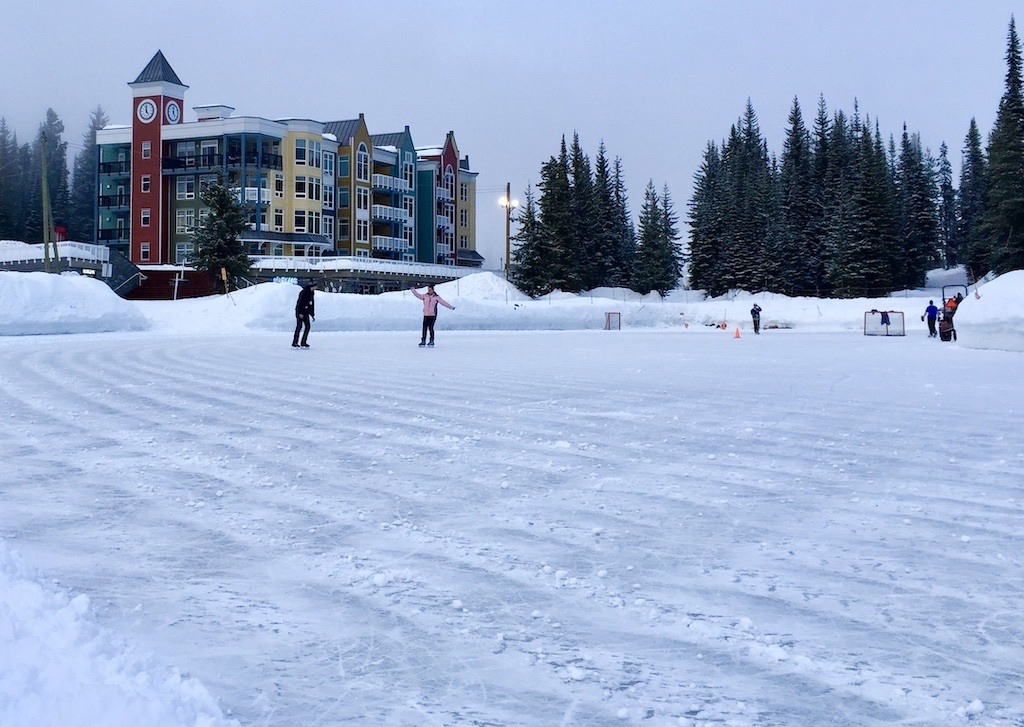 Value
SilverStar is often cited as one of the most affordable ski resorts in Canada. In addition to reasonable accommodation rates, their well-priced My1Pass alpine lift ticket includes unlimited tubing, skating, and access to the extensive network of cross-country, snowshoe and fat bike trails.
No Lift Lineups
Waiting in line for more than a few minutes is rare at SilverStar except on the busiest of weekends. In fact, sometimes you'll even get to enjoy a run all to yourself.
The Community
Even if you visit infrequently, you will recognize some familiar faces at SilverStar, whether it is a long-time ski instructor or a local restaurant owner.
The Snow
With its location within BC's Northern Okanagan, SilverStar is slightly colder and drier than B.C.'s coastal mountains, meaning that the snow is rarely heavy – consistently delivering fresh powder for snow-seekers. If you grew up in BC, you will remember the SilverStar ads touting that Okanagan "champagne powder."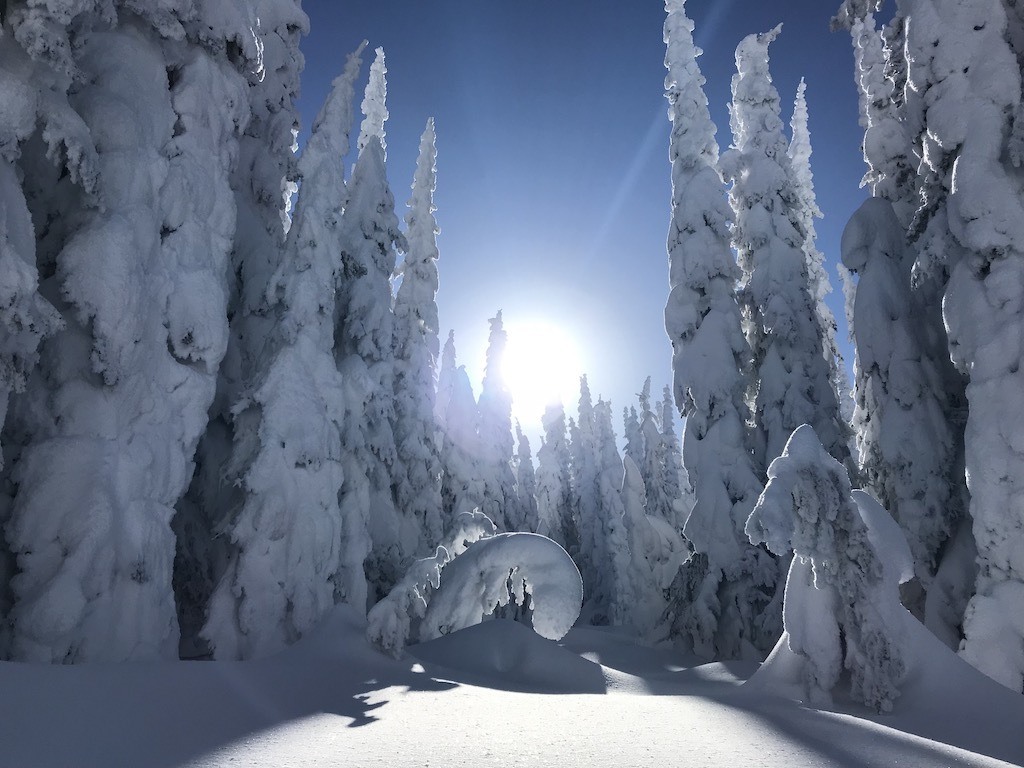 Where to Stay
The ski in/ski out luxury Snowbird Lodge is our favourite, with multi-bedroom family suites, hot tubs on the deck, gourmet kitchens, in-suite laundry, and a recreational floor (complete with gym, pool table, movie theatre and kids' play room).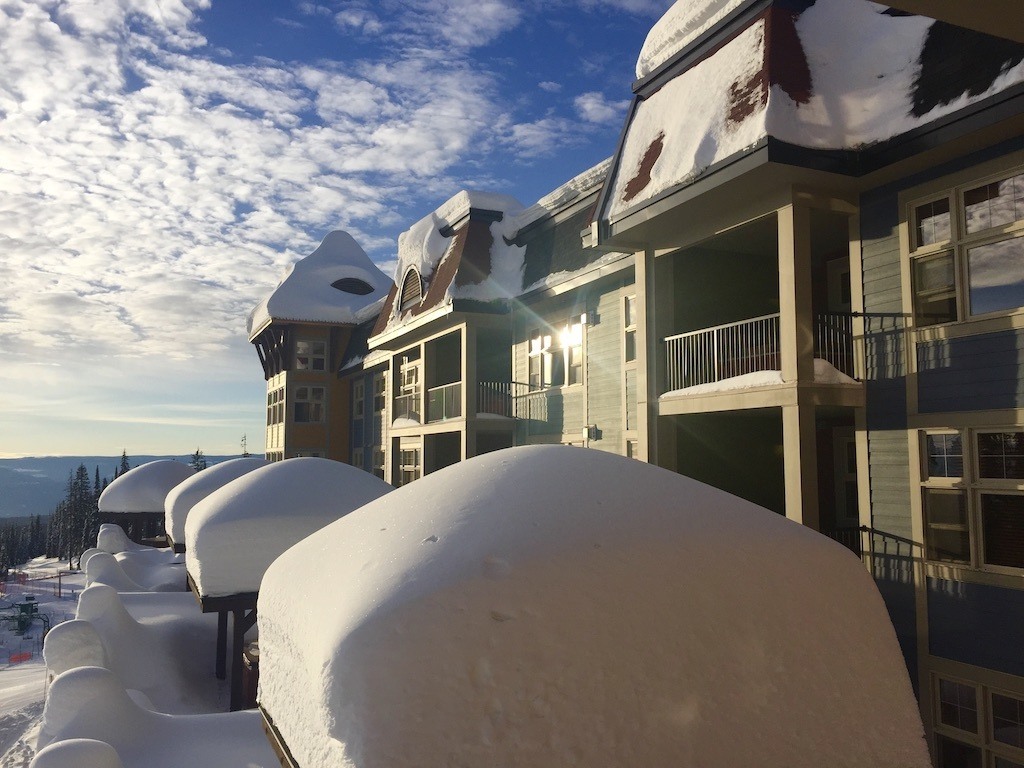 The Firelight Lodge also has nicely appointed 1-3 bedroom units. Most suites have laundry facilities and some have hot tubs. Built specifically with families in mind, this hotel is within very close proximity of the Silver Queen Chair, Tube Town, and Brewer's outdoor skating pond.
See more great accommodation options on VRBO and Booking.com.
Where to Eat
For nice coffees, pastries and sandwiches, Bugaboos Bakery and Café is a must. For dinner, find classic pub favorites at Long John's Pub, and for a little finer fare and live music, The Den is a popular choice (both have kids' options).
Need a quick warm up or snack between runs? Stop in at Paradise Camp on the back side of the mountain.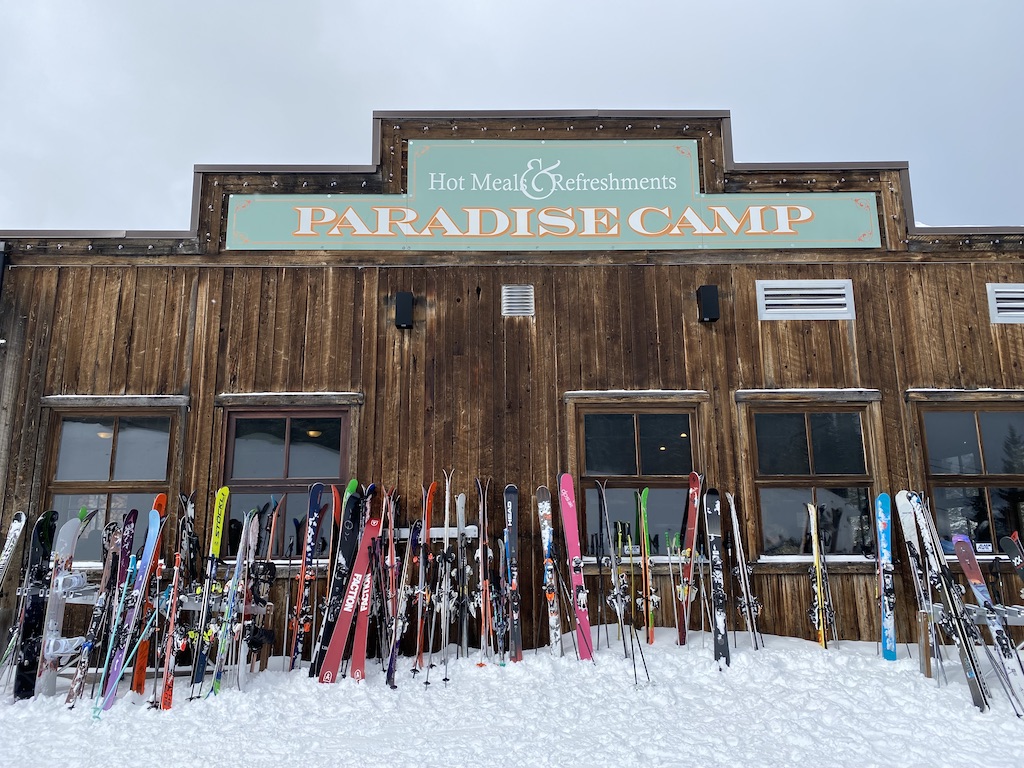 Getting To SilverStar
Location
SilverStar Ski Resort is located in British Columbia's Northern Okanagan, near the town of Vernon, and a one hour drive from Kelowna.
Arriving by Air
Among other cities, Kelowna International Airport (YLW) offers non-stop flights from Vancouver, Victoria, Calgary, Edmonton, Montreal, Toronto and Seattle (see full list). Shuttle service runs all day long from the airport to the mountain during ski season (see schedule).
Arriving by Car
SilverStar is a 5 hour drive from Vancouver*, 6.5 hours from Calgary and 7 hours from Seattle. As you may encounter some winter driving conditions along the way, I encourage you to use the DriveBC website to help plan your route.
*If you are driving in from Vancouver or Seattle and are considering where to make your stops when peckish, may I recommend The Blue Moose Cafe (Hope). We also always lunch at the Cactus Club in Kelowna (Banks Ave) since it is consistently good and has something for everyone.
More BC Travel Guides