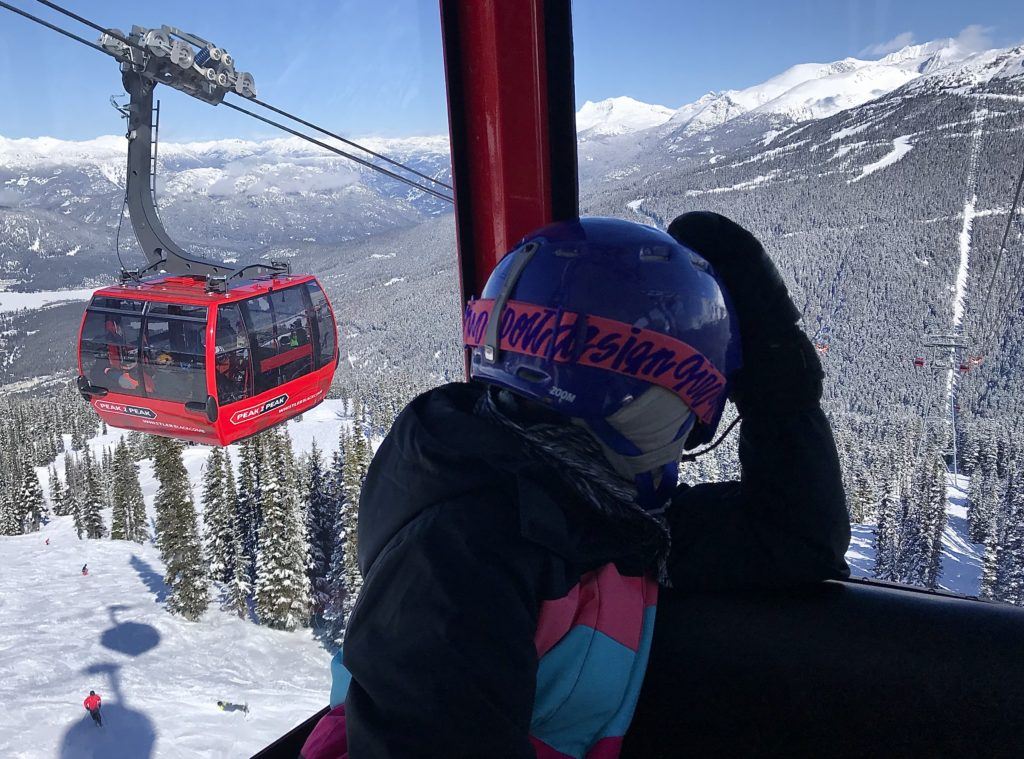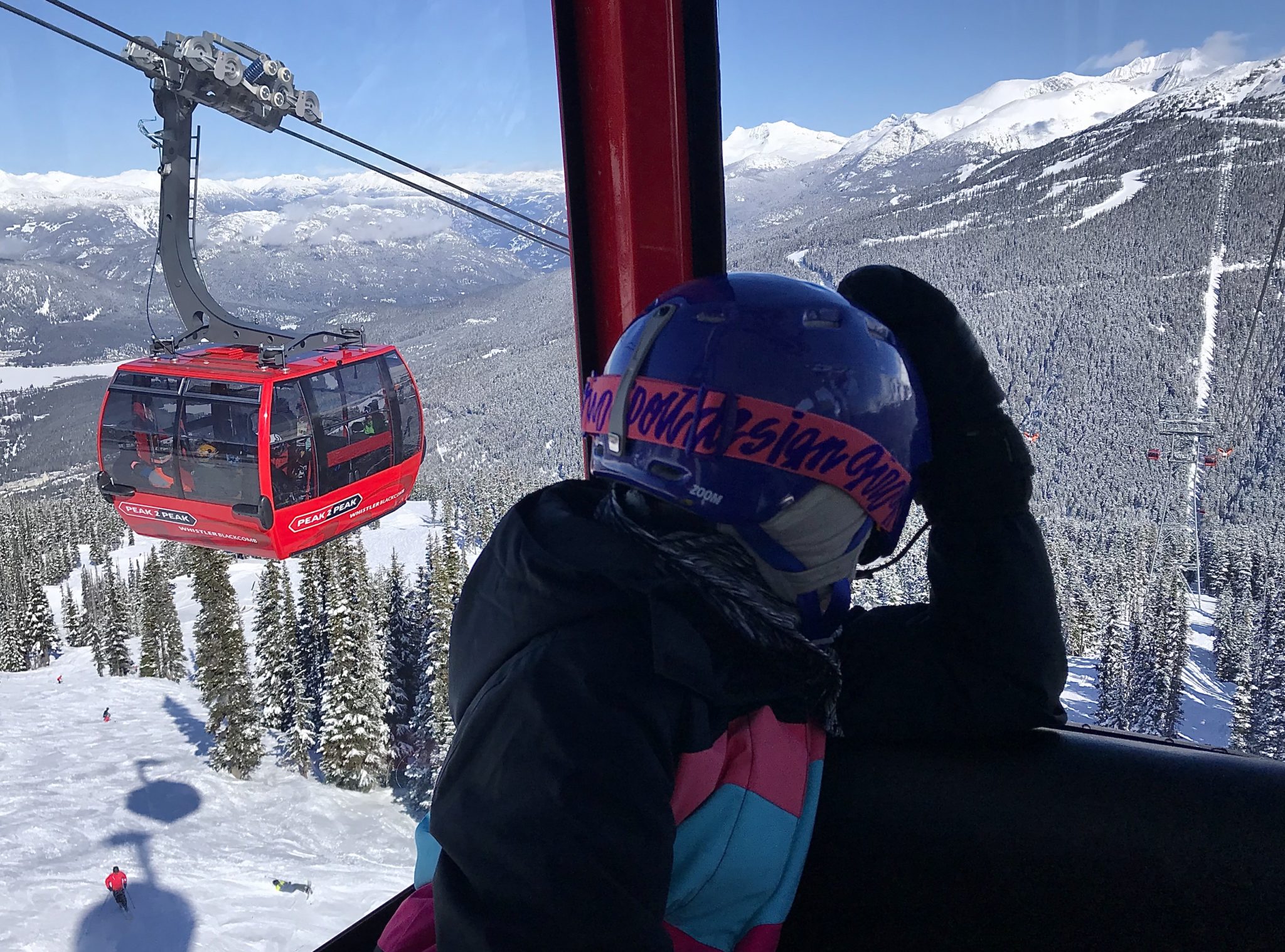 Affiliate Disclosure: This winter guide to things to do with kids in Whistler contains affiliate links. If you click on a link and make a purchase, I may receive a small commission at no cost to you. All opinions are entirely my own.

Whistler with Kids – Intro
Planning a winter Whistler family vacation? Whether you are looking for the top Whistler kids activities, the best hotels in Whistler for families, or tried-and-true kid friendly dining options — we've got you covered here.
Thankfully, for the 2022-23 winter season, I'm happy to report that things are almost back to normal. Most activities are funning as they did in the past. The one exception to this is the Whistler Blackcomb childcare services, but I will fill you in on alternative options in this post.
Whistler – The Need to Know
Covid restrictions have largely been removed in Whistler, British Columbia, although you may come across the odd private business that will prefer that you wear a mask indoors (typically noted on the front door).
Like in many other small towns, Whistler has been experiences a labour shortage. For this reason I would suggest making dinner reservations where possible so that you will not need to wait too long.
For the 2022-2023 season, face masks and reservations are no longer needed for on-mountain dining as they were last season. (Reservations are still recommended for the finer-dining restaurant Christines.)
Reservations for lift access at Whistler Blackcomb are also not required for the 2022-23 season.
All Vail Resorts transactions are now cashless including retail outlets, restaurants and the Snow School. For the best experience, book and pay online in advance where possible.
Whistler Kids Ski School
My kids learned to ski in the Whistler ski school kids programs. I still remember how shocked I was to see my 3 year old actually cutting some decent turns down a run on day 3 (as I spied on her from behind a post). They have excellent programs and instructors for both skiing and boarding.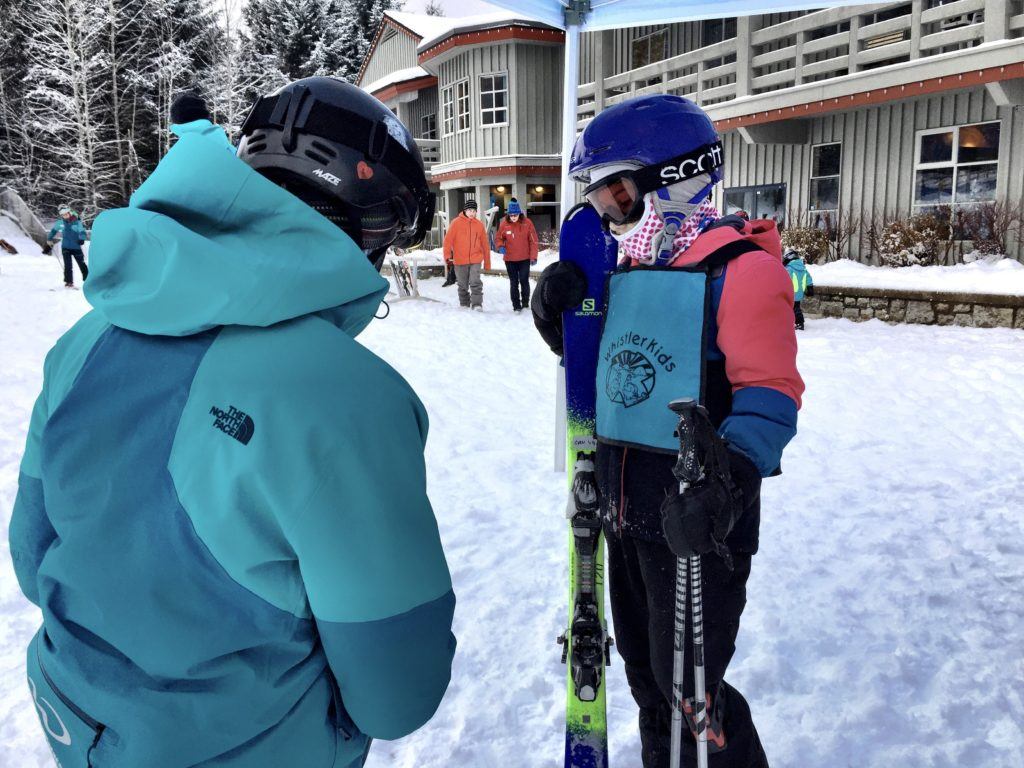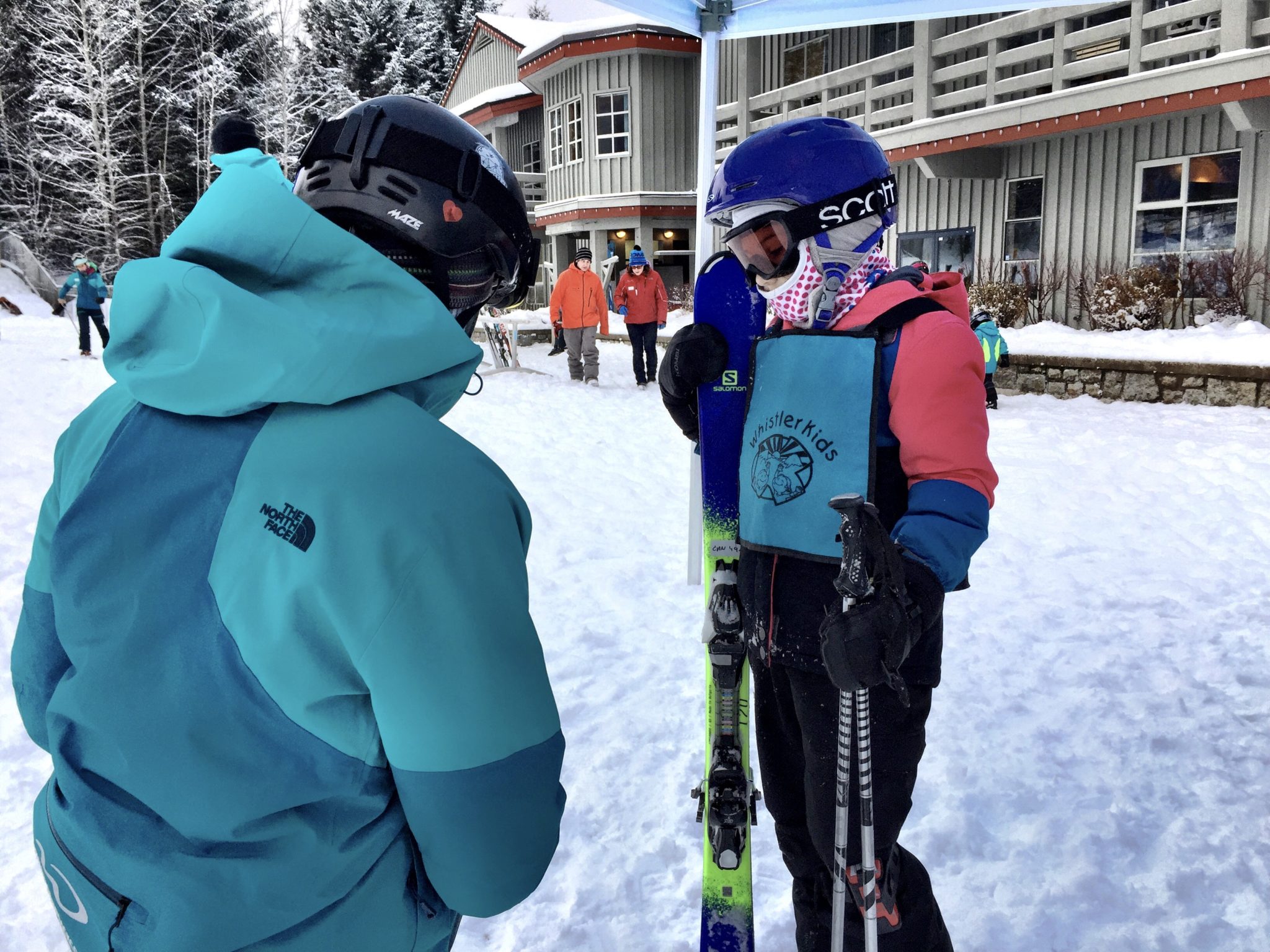 Whistler Snow School offers group full day and 5-day Whistler kids camp programs (both for skiing and boarding). Private lesson are also available. A discount is offered on the lessons if you purchase and Edge Card (available to residents of Canada and Washington State). Learn more at Whistler Snow School.
Alternatively, perhaps this could be your opportunity to teach your child to ski! (Full disclosure: we tried years ago and gave up quickly.) It certainly is possible though. A good friend of mine simultaneously taught her three kids under 5 to ski on a Blackcomb beginner run.
YouTube is a great place to get tips for teaching toddlers to ski. Having the right gear can also help such as a ski harness and an Edgie Wedgie (to keep ski tips from crossing).
Whistler Childcare
The Whistler Kids Daycare will not be opening their 3 on-mountain locations for the 2022/23 season. I think this is such a shame as I know I highly depended on them when I had a baby. My best guess is that they are having issues staffing them post-Covid.
If you are interested in hiring a Whistler babysitter, Babysitting Whistler is open and serving the Whistler community (as they have been for over 20 years).
12 Things to do in Whistler with Kids
Wondering what to do in Whistler with kids outside of skiing and boarding? While there may be a few less Whistler family activities currently available than during a typical ski season, there is still tons of fun to be had!
1. Whistler Outdoor Skating Rink
A whole bunch of Whistler kids fun can be had at this fantastic outdoor covered skating rink. Admission is $2, skate rentals are $9, helmets and skating aids are loaned for free.
The Whistler skating rink is open daily, typically from late November to late March.
The Whistler outdoor skating rink is located at Whistler Olympic Plaza (map). See website for hours and further details.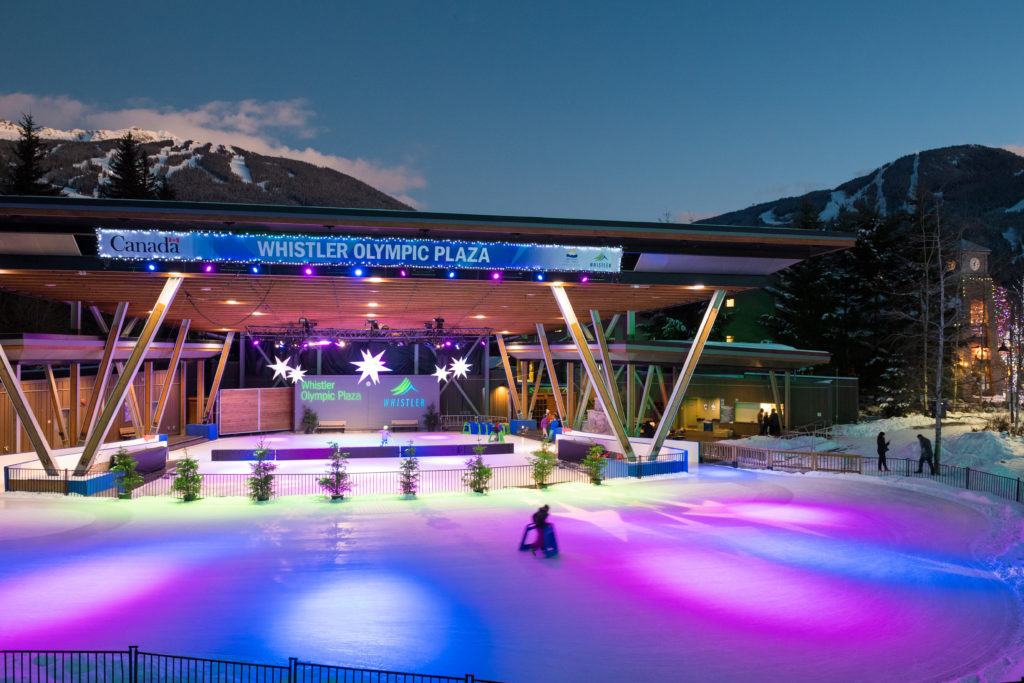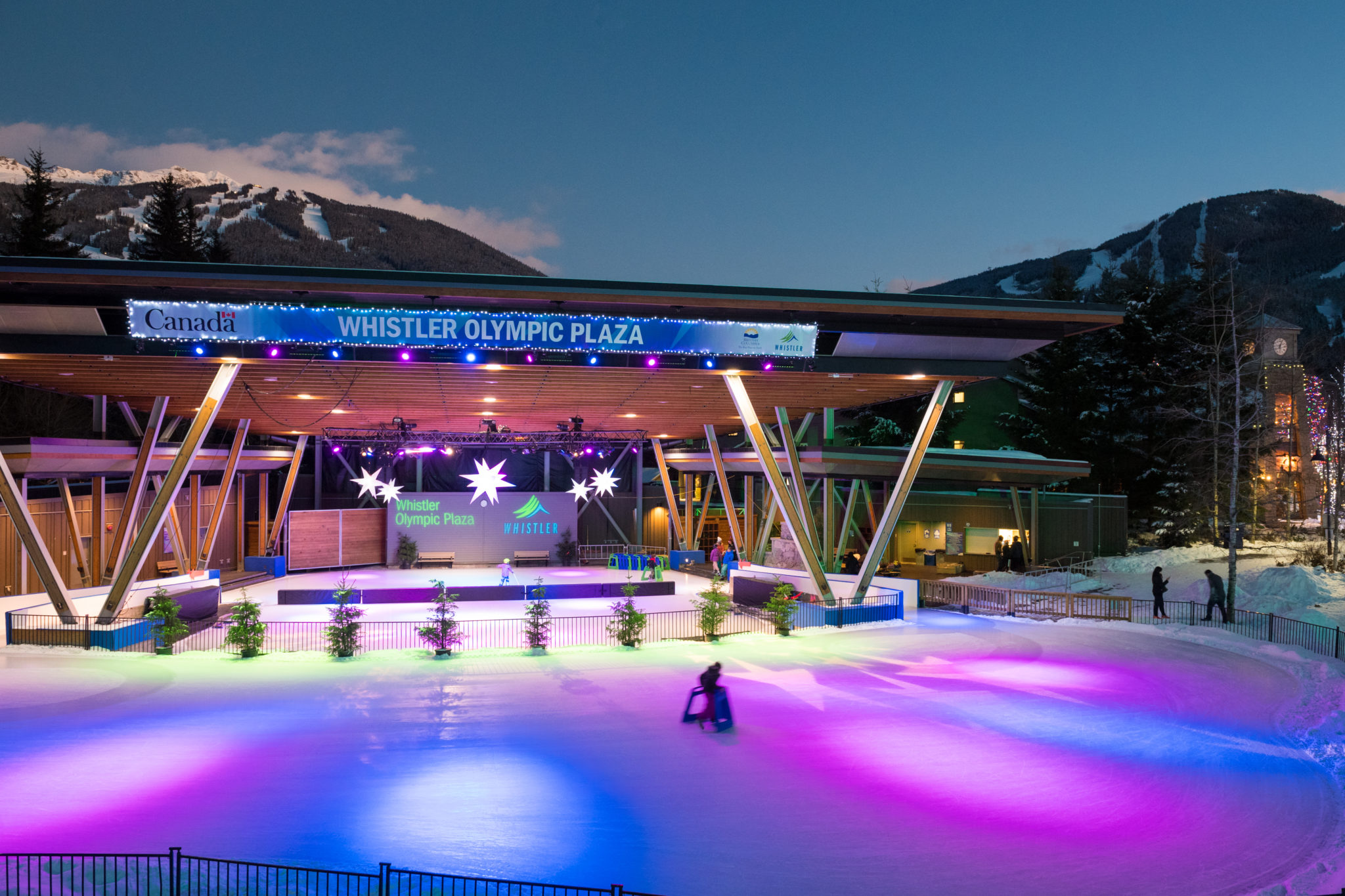 2. The Treehouse Playground
The picturesque Whistler Village playground is located right by Olympic Plaza. Conveniently, it is also surrounded numerous cafes (Starbucks, Blenz, Purebread etc.) and other Whistler family friendly attractions (skating rink, library, toy store, and the candy store).
Note: In the deep of winter, this playground officially closes due to safety issues (ice).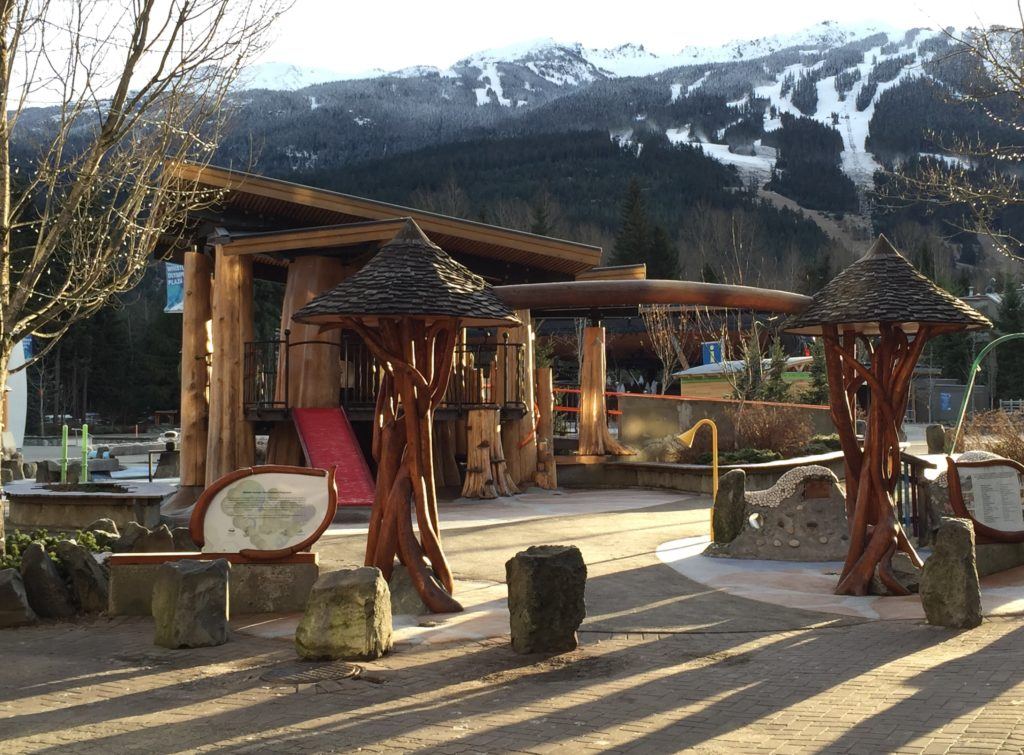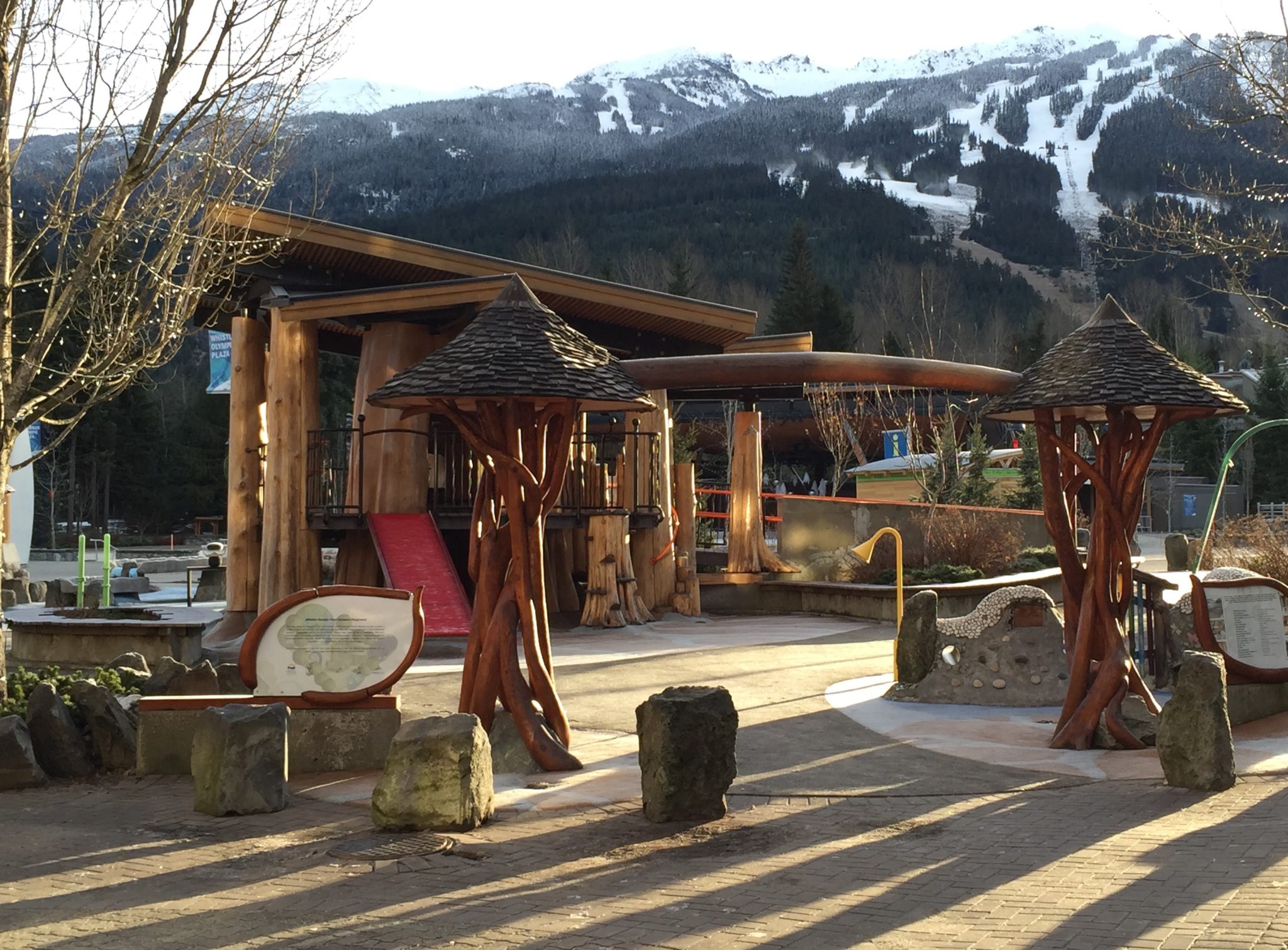 3. The Whistler Snow Zone
Looking for free things to do in Whistler with kids? This is one of the best! If there is a snow pile in Whistler Village, there are kids climbing and sliding on it. The absolute best snow piles for kids in Whistler can be found within the Snow Zone at Olympic Plaza, between the playground and the outdoor skating rink.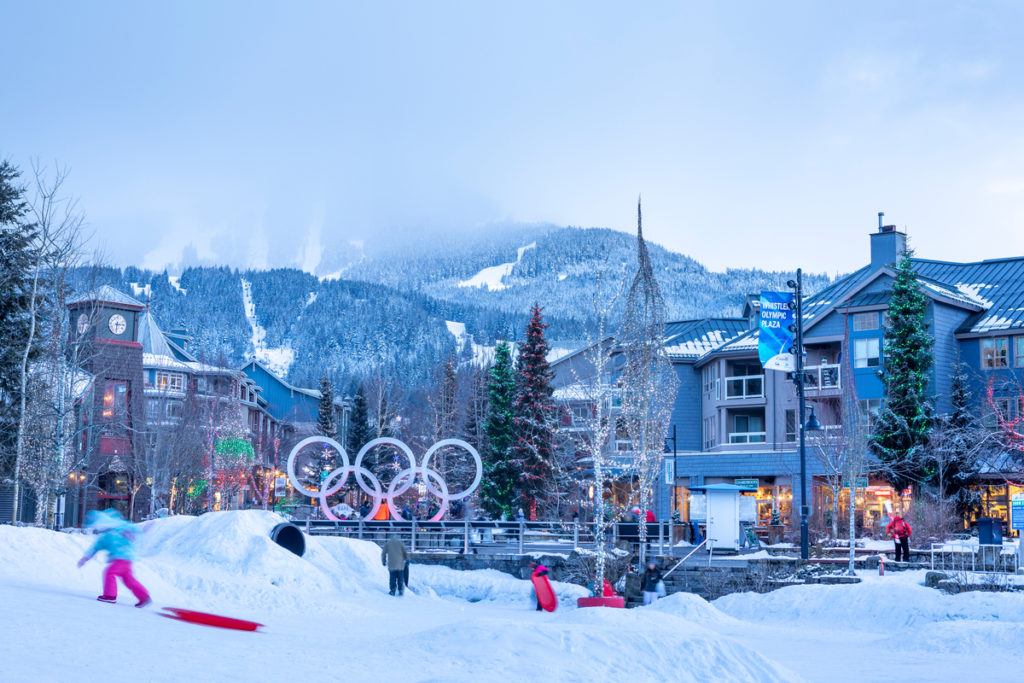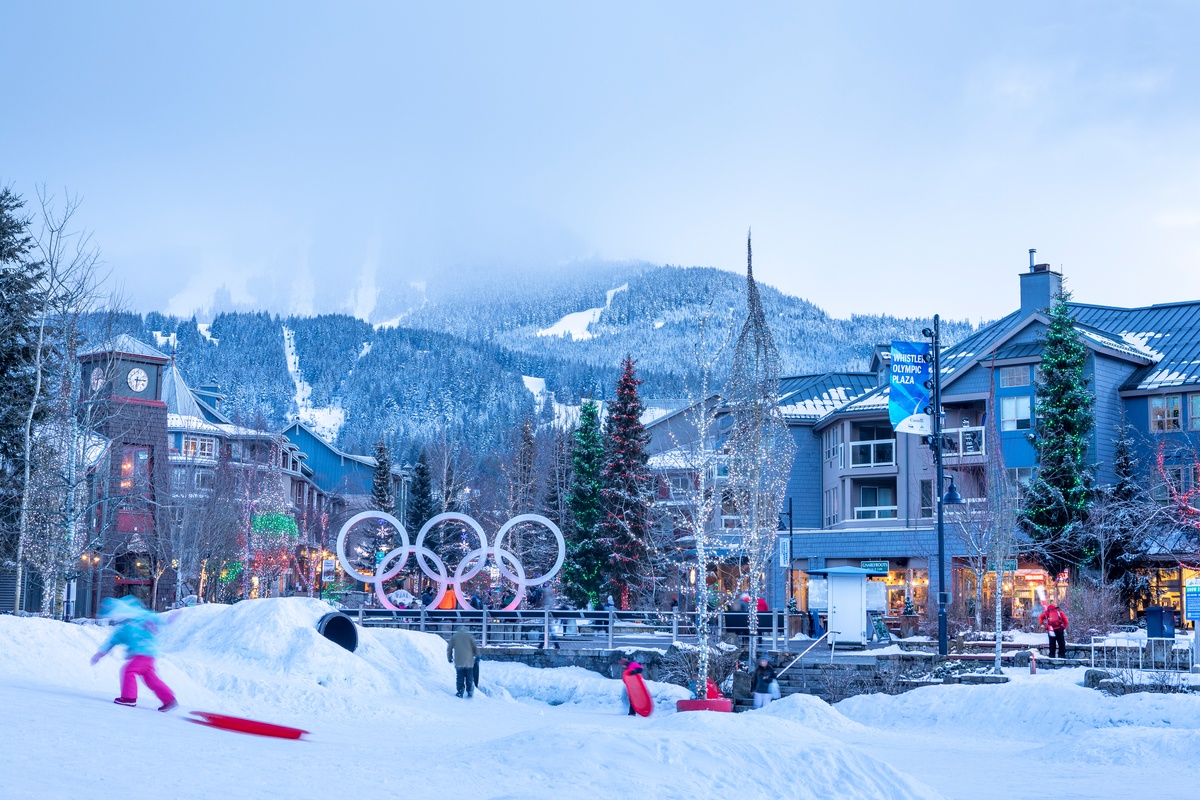 What do you do if you don't have a sled? Naturally, someone has thought of this. At The Circle, a store just a 5 minute walk from the Snow Zone, you can purchase a sled and receive a $10 store credit when you return it.
You can also purchase sleighs at Whistler Hardware & Gifts. While this store is a little further away from the Snow Park than The Circle, if there is snow on the ground, towing your wee one to the park might be faster than walking.
4. Explore & Experience Whistler – TBC
Explore & Experience Whistler recently replaced Family Après – a popular twice-weekly afternoon event that included family friendly activities and entertainment around Olympic Plaza.
At the time of this update (Nov. 2022) I'm not sure if this event is going to happen for the upcoming winter season. That said, there may be some other forms of family entertainment offered in its place. I will update this as soon as more information becomes available.
5. Toys and Treats
Whoola Toys is a great stop if you need to pick up a Lego set, puzzle or game for your little one. Whoola Toys also happens to be located very close to The Great Glass Elevator Candy Shop and Olympic Plaza.
6. Vallea Lumina
Vallea Lumina is a unique attraction that involves a beautiful light show in a serene forested setting. The Vallea Lumina Winter Story begins on Nov. 24th, 2022.
Vallea Lumina runs a shuttle from the village but with limited capacity and they cannot take children under 9 years and 4'9″ that require a booster or car seat. If there is space available on the shuttle, it will show up as an option when booking tickets online. Otherwise, the attraction is just a 10 minute drive north of Whistler Village.
Tickets can be booked online at vallealumina.com (children 5 and under are free). See also reviews for Vallea Lumina on Tripadvisor.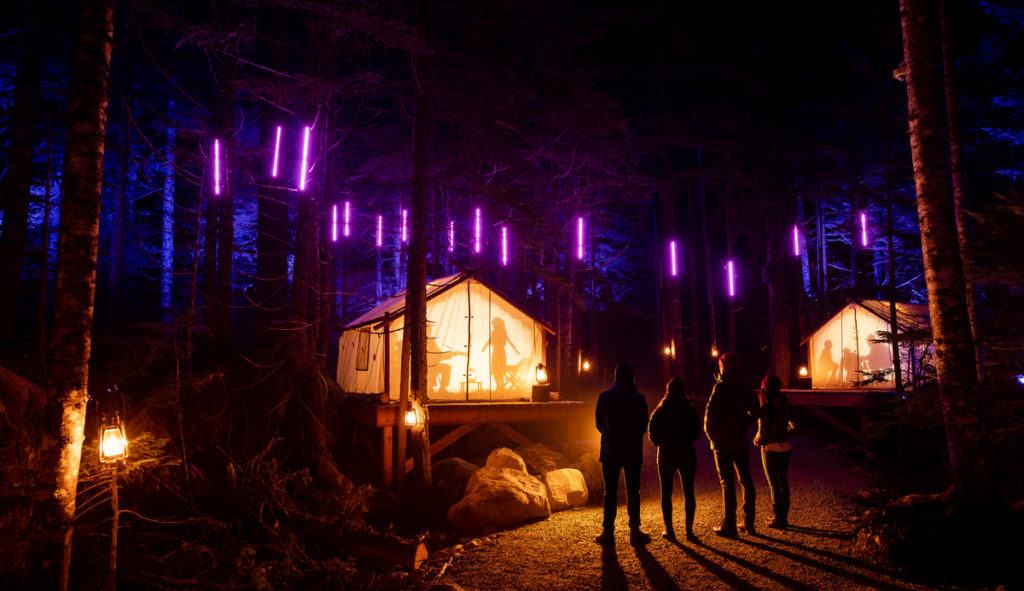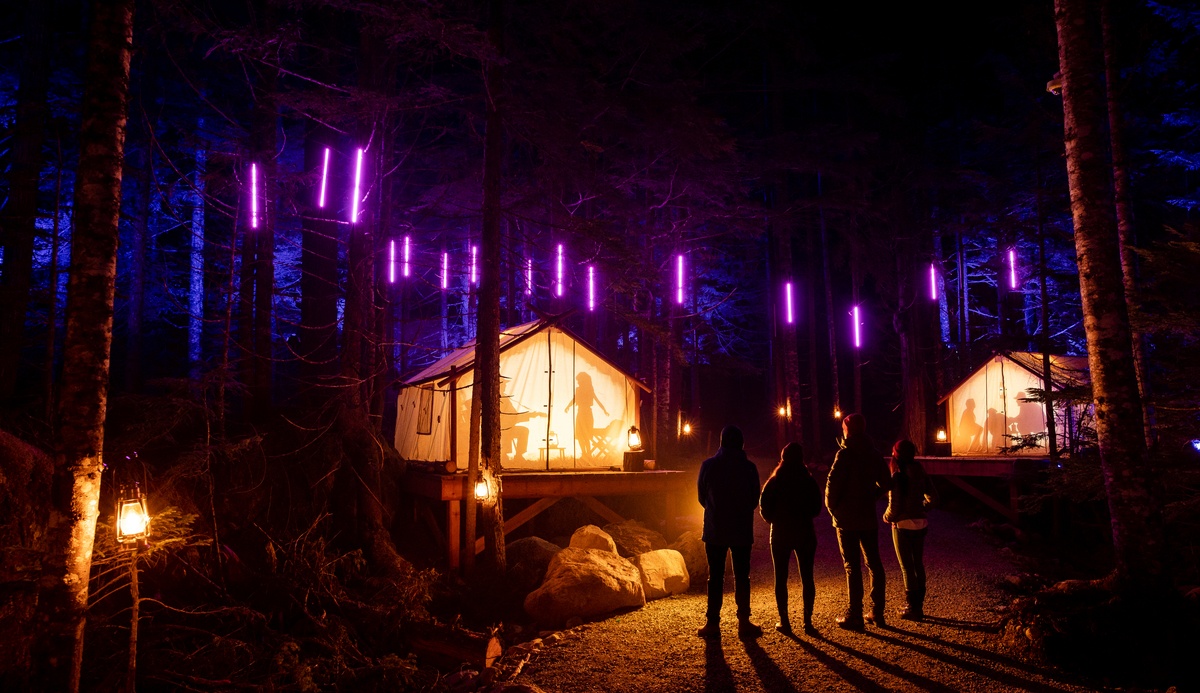 7. Winter Zip Lining in Whistler
There are two companies offering winter Ziplining in Whistler.
ZipTrek Whistler offers the year-round exhilarating experience of flying through the treetops and over a canyon. Several different tour options are offered for kids 6 years and up, although to ride the super long Sasquatch line, guests must be at least 10 years old.
Learn more on their website or read reviews for Ziptrek Ecotours on Tripadvisor.
Hot deal: Book more than 72 hours in advance using Ziptrek discount code PREBOOK15 and receive 15% off individual tour products (individual tour tickets only).
Alternatively, just a 10 minute drive ride north of Whistler you will find Superfly Ziplines. This adventure center offers an exciting winter zip line tour taking guests through a winter wonderland of old growth forests.
Kids must be 7 years and at least 60 lbs (27.3kg) to ride. Learn more on their website or read reviews for Superfly on Tripadvisor.
8. Whistler Snowmobiling
There are several companies running snowmobiling adventures in Whistler. Whether you are a family trying it for the first time, or more experienced riders looking for a full day backcountry adventure, you should be able to find the perfect adventure.
Please see the Tourism Whistler website for a list of snowmobiling providers.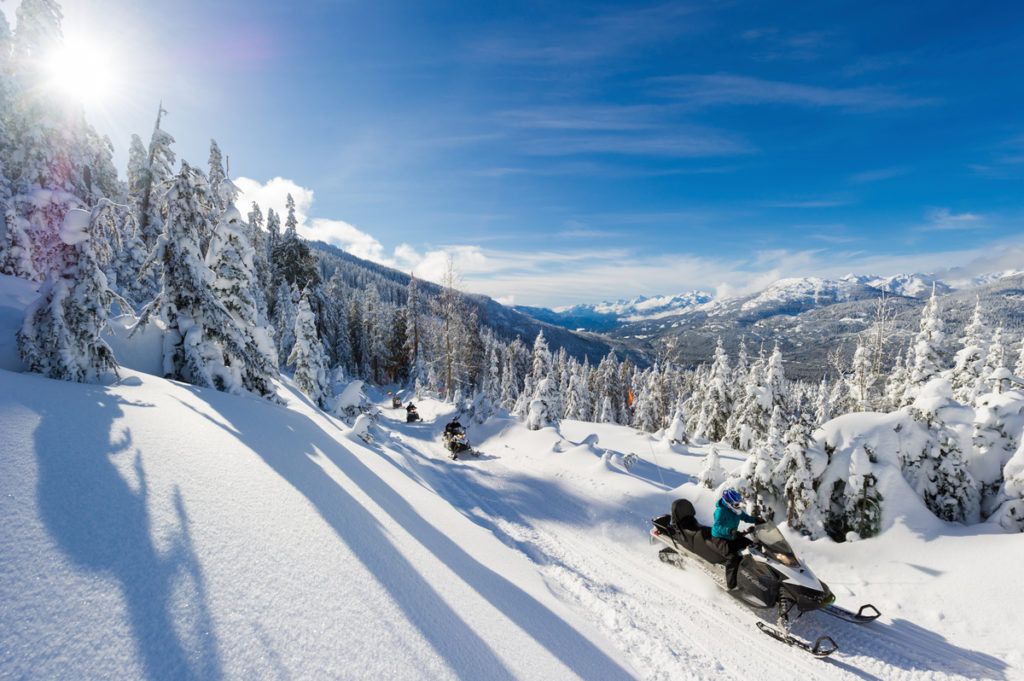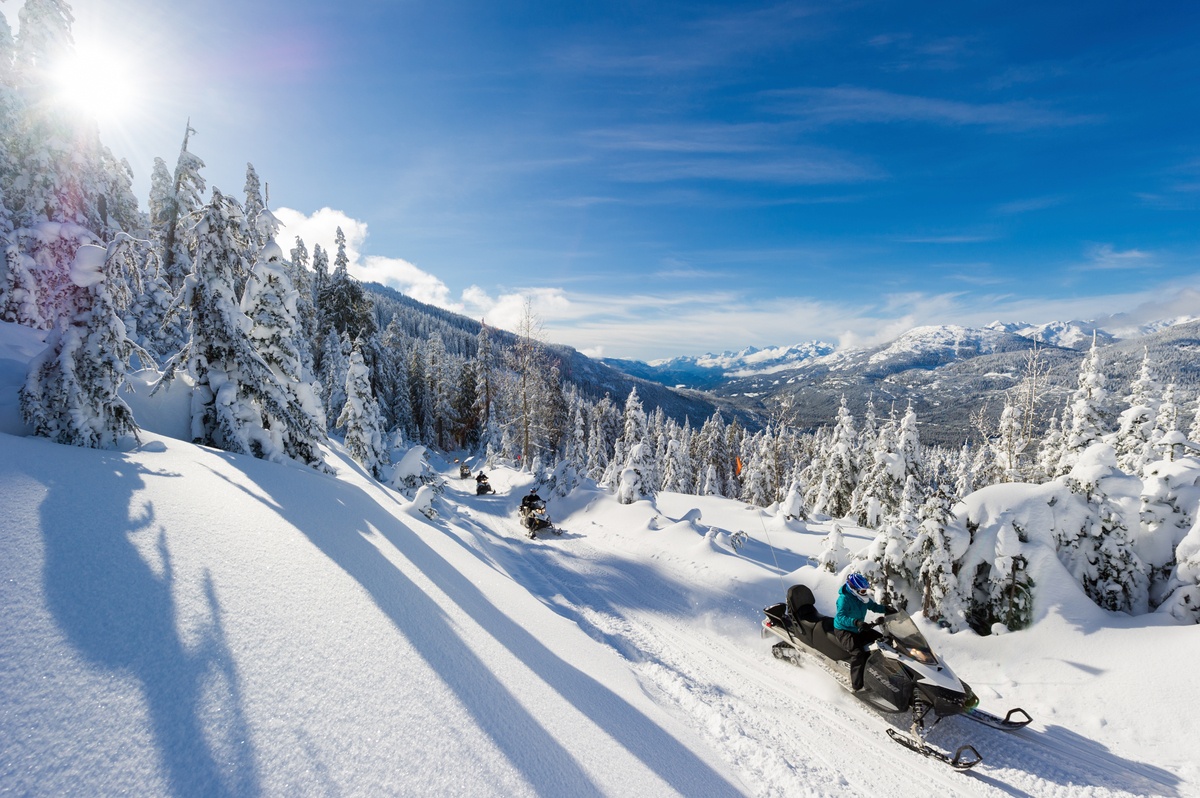 9. Nordic Skiing and Snowshoeing
In Whistler
Cross Country Connection is just a short walk from Whistler Village in Lost Lake Park and offers both private and family group lessons for classic cross country and skate skiing. They rent both ski equipment and snowshoes.
Lost Lake Park has 13km of snowshoe trails and 30km of groomed ski trails. Night skiing is available until 8pm. Trail passes are required for both snowshoeing and nordic skiing. They can be purchased from Passivhaus within Lost Lake Park (home of the Austrian team during the 2010 Olympics).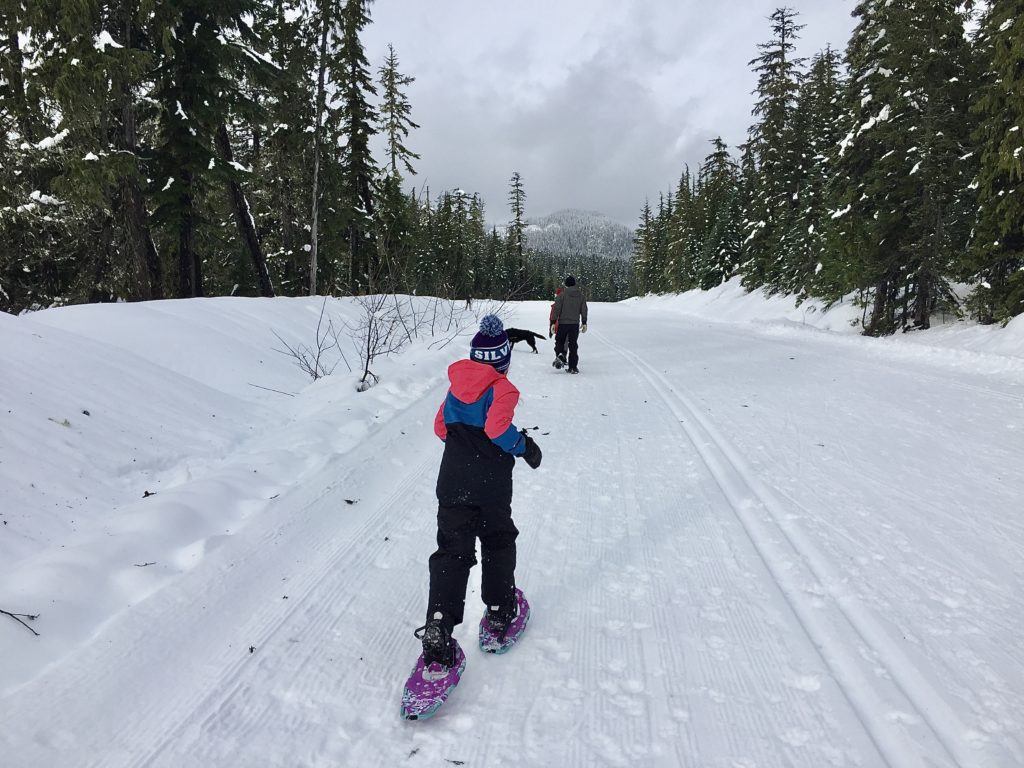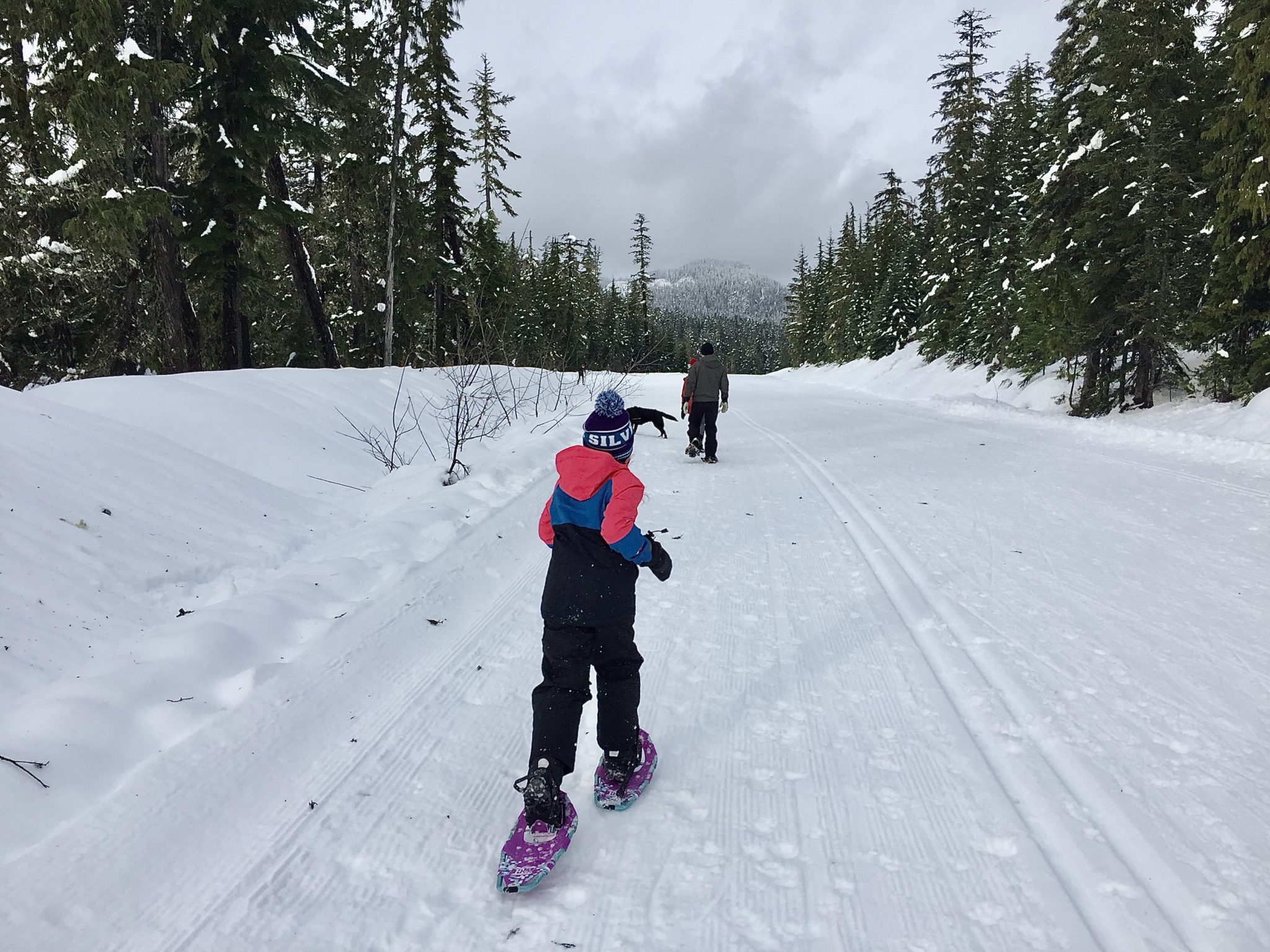 South of Whistler
Whistler Olympic Park (a 30 minute drive south of Whistler Village) offers hours on end of all-ages family fun with one convenient pass (cross country skiing, skate skiing, snowshoeing and more).
You can even bring the family hound along on certain dog-friendly trails! The Whistler Olympic Nordic Centre has all your equipment rental needs taken care of (including baby Chariot rentals). See website for more information or read reviews on Tripadvisor.
Update Nov. 2022: In past years (pre-Covid times), tobogganing and sled rentals have been available at Whistler Olympic Park. I will update this as soon as I have more information.
10. Escape Whistler
Escape Whistler is a real-life gaming experience where groups of 2 to 6 people are placed inside a themed room. Groups are presented with puzzles, riddles, and clues – working together to solve them within 45 minutes in order to "Escape" from the situation.
Current themes include The Pirate Ship, The Pinball Machine, The Buried Cabin, Yukon Gold, The Underwater Lair and The Rabbit Hole. Escape Whistler is conveniently located right in the heart of Whistler Village, near the Whistler Village Gondola (see map). Children 12 and under must be accompanied by an adult.
See website for more details or read reviews on Tripadvisor.
11. Whistler Movie Theatre
Enjoy a movie with your family when you are not on the mountain. With eight theaters, there is usually at least one "G" movie playing.
See website for showtimes.
12. Tubing in Whistler
The Bubly Tube Park is great fun for the whole family and wonderful for kids who still have energy to burn after a day on the mountain. Kids must be at least 3 years, 36″ tall and accompanied by an adult if under 12 years.
The tube park is located at Blackcomb Mountain (Base2) with access from the Excalibur Gondola.
The Whistler tube park is slated to open in Dec. 10, 2022 (closing Apr. 16, 2023). See website for more details or read reviews for the tube park on Tripadvisor.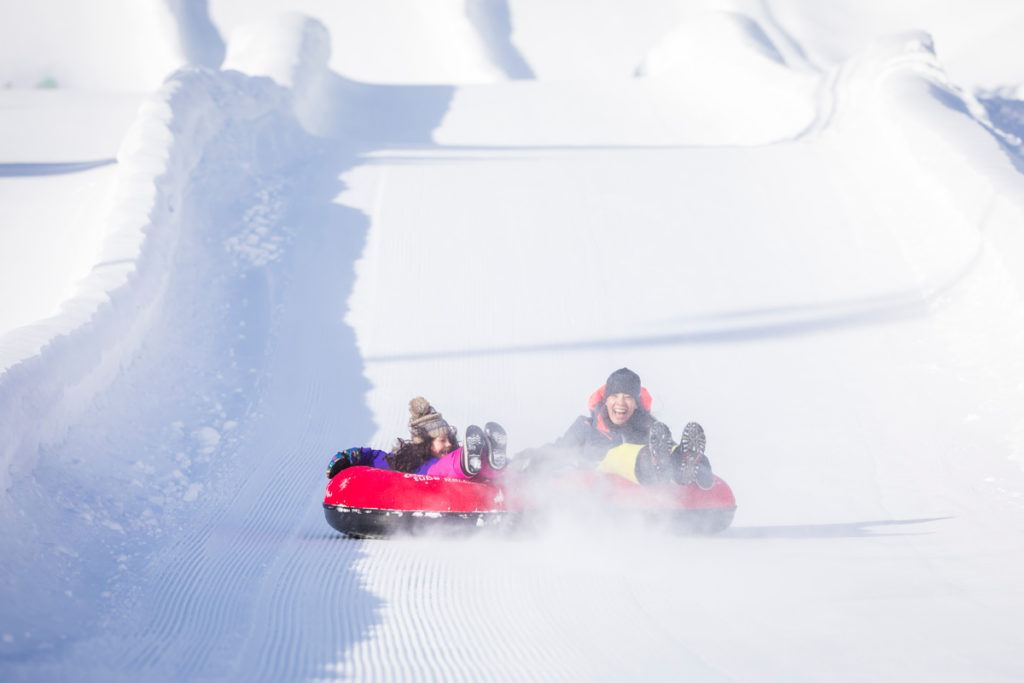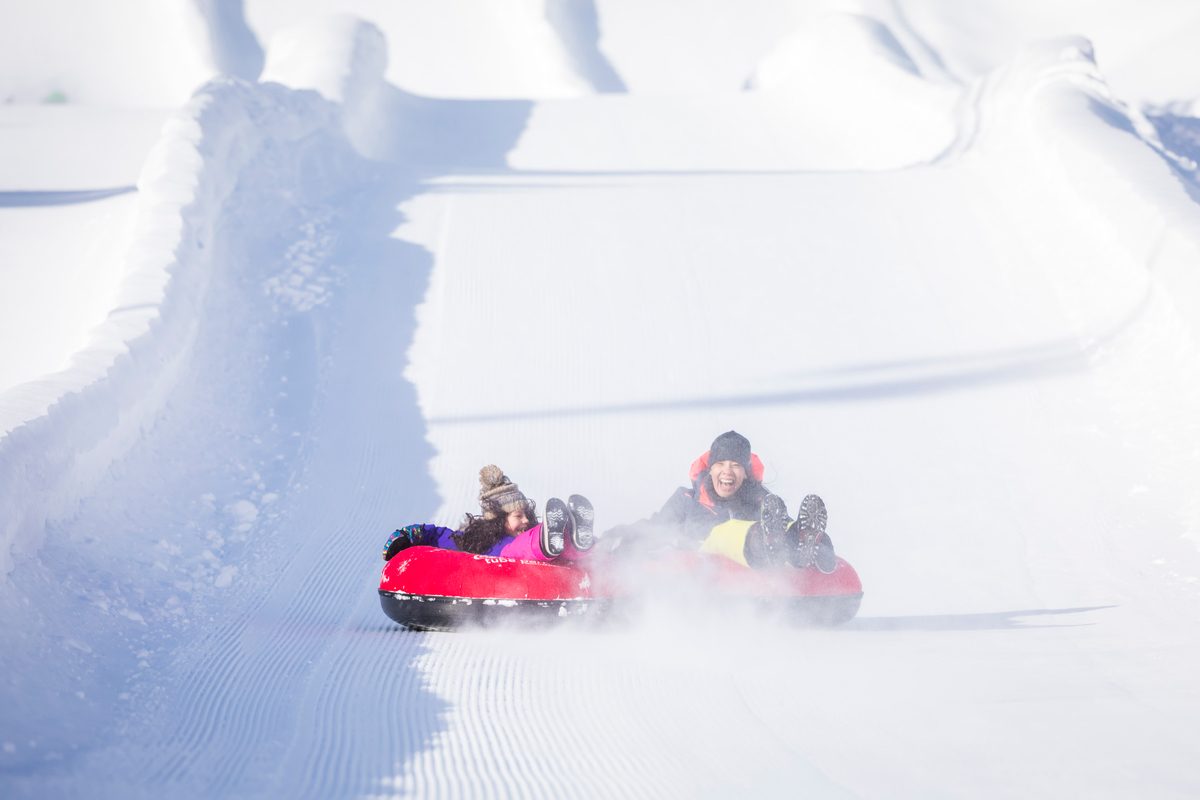 Whistler Family Accommodation
Most Whistler hotels are very family friendly and there are huge number to choose from. The majority of the hotel properties are centered around the lively epicenter of Whistler Village. While this location is handy, some families (including ours) prefer to stay in the quieter Upper Village, just a short 10 minute walk through the forest.
I actually have quite a lot to say about where to stay in Whistler with kids (see post on Best Whistler Family Accommodations) but I have listed my top 5 hotel picks below (and yes, they all have the all-important pool amenity that is so critical to the success of a family trip).
Whistler Family Hotels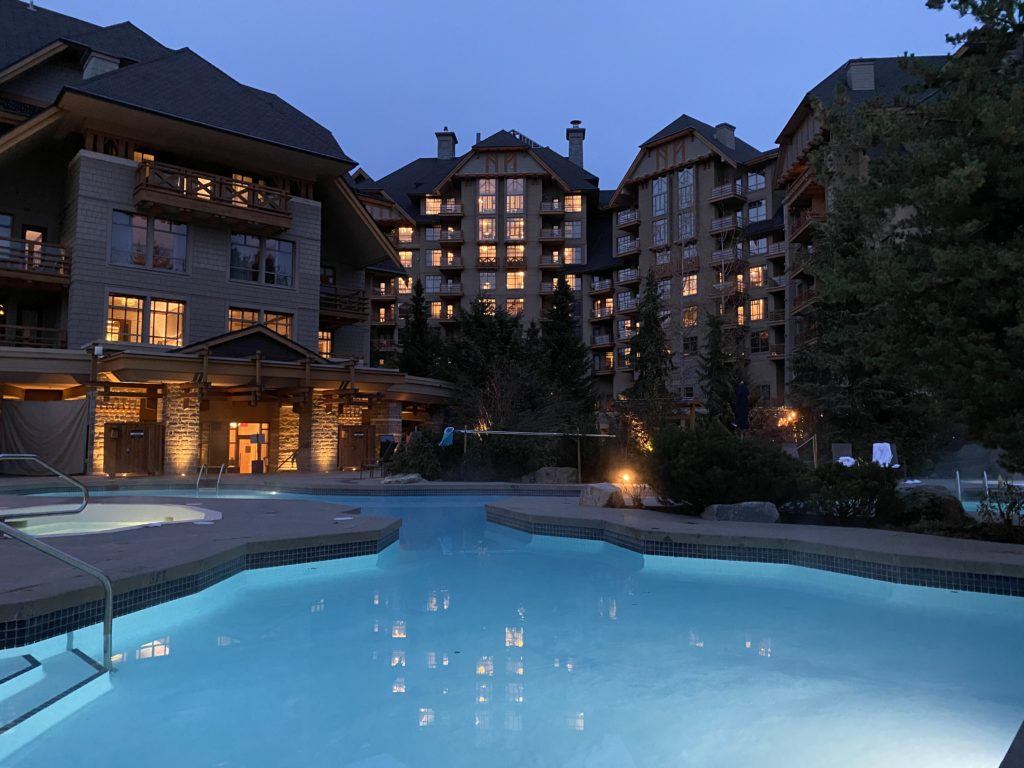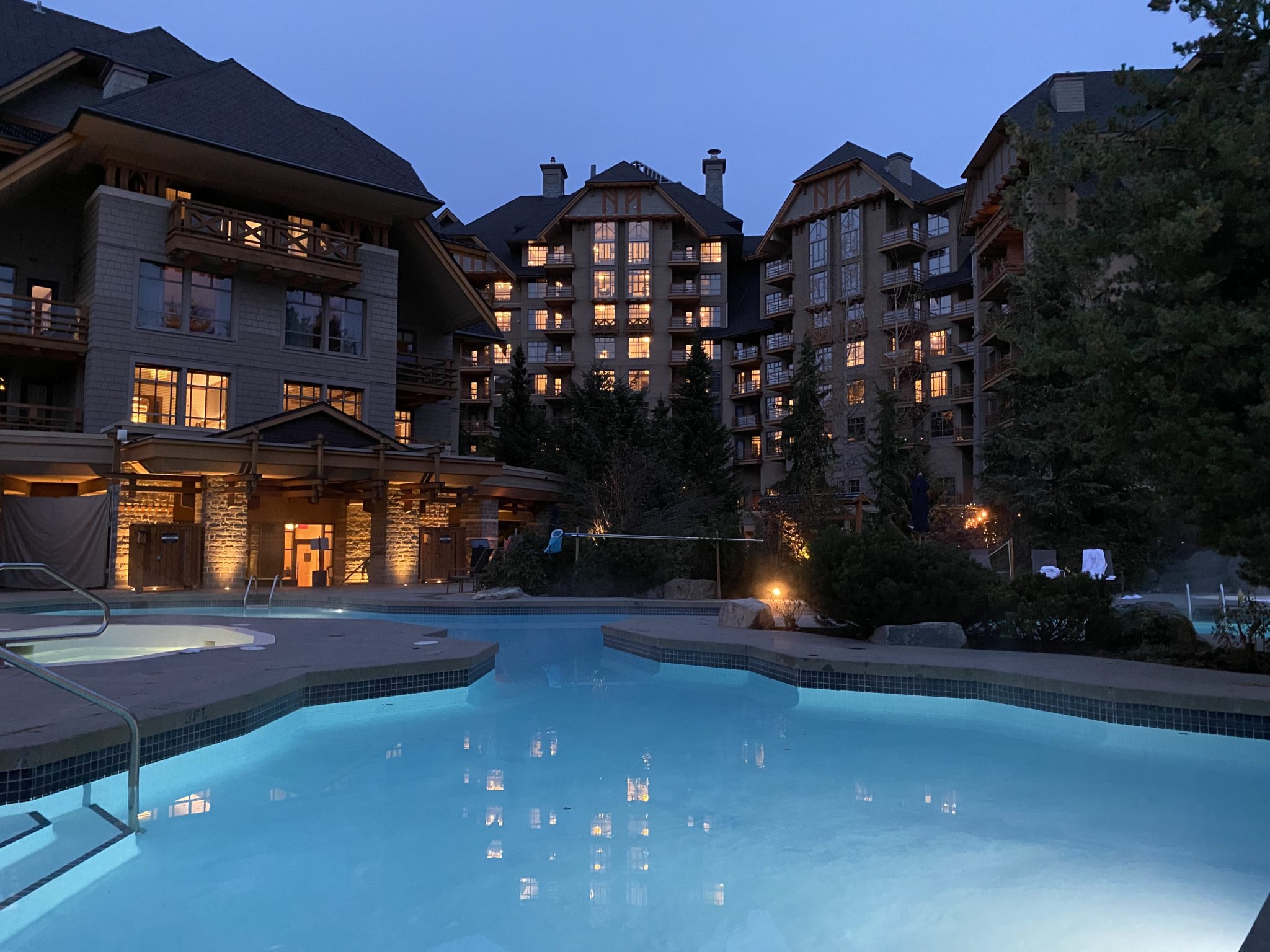 Whistler Vacation Rentals
VRBO and Airbnb all list hundreds of family vacation rentals in Whistler. If you are looking for true ski in / ski out accommodations, the options are quite limited in Whistler. Be sure to read the fine print and reviews.
If you need to rent baby gear in Whistler, Baby's on the Go has a good selection and has been serving Whistler visitors for over 25 years.
Dining in Whistler with Kids
Looking for the best family friendly restaurants in Whistler? The great thing about eating out with kids in Whistler is that it is a resort town so almost every restaurant is prepared to pull out a high chair or some colouring pages if needed.
Please see the following list of my favourite kid-friendly Whistler restaurants. My preference leans towards restaurants that have good-to-great food (a major priority for me), that take reservations, and ideally have a kids' menu.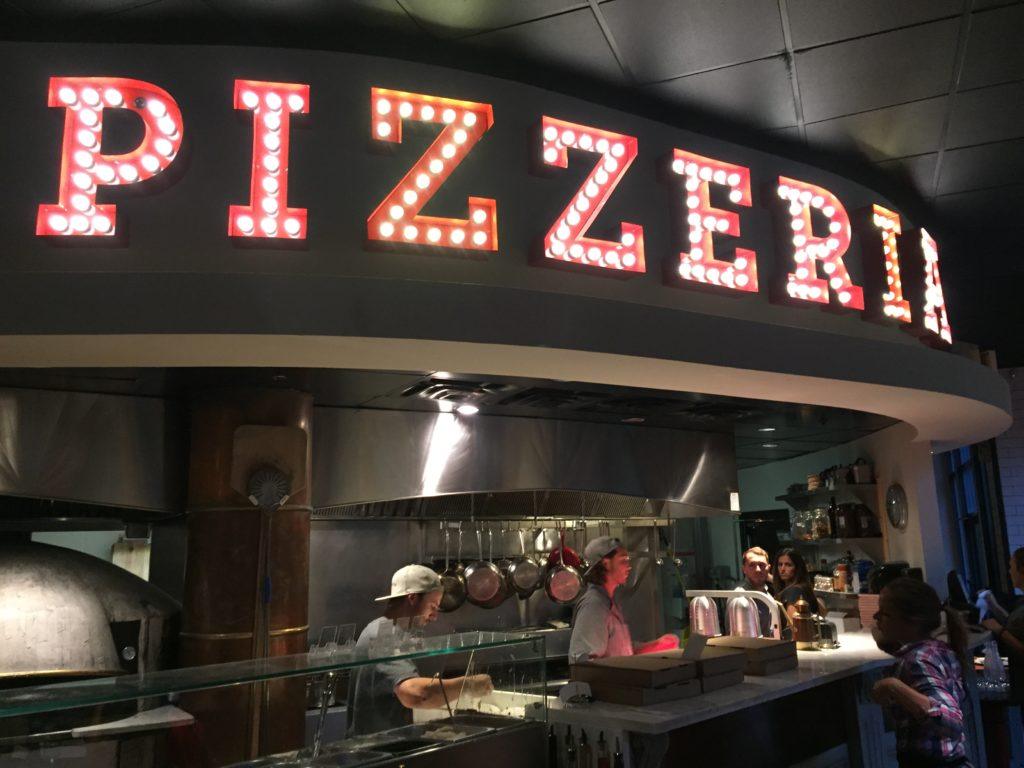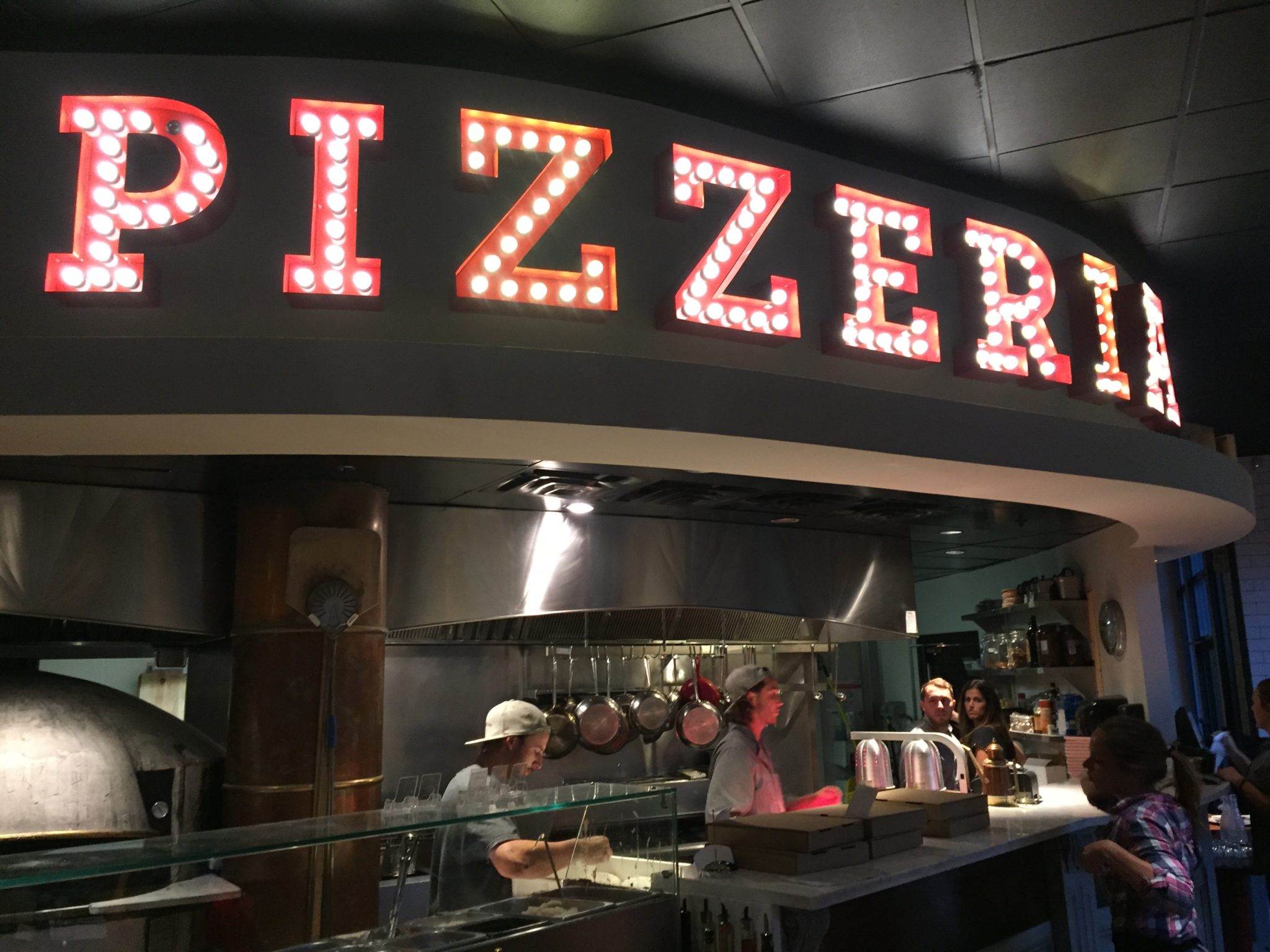 Family Restaurants – Whistler Village Base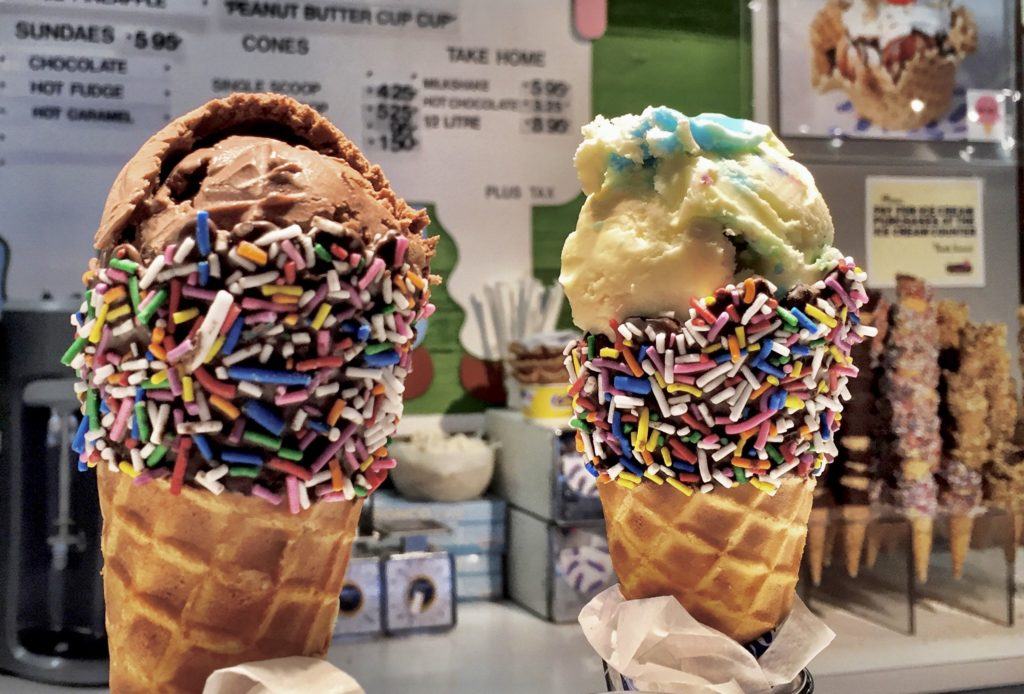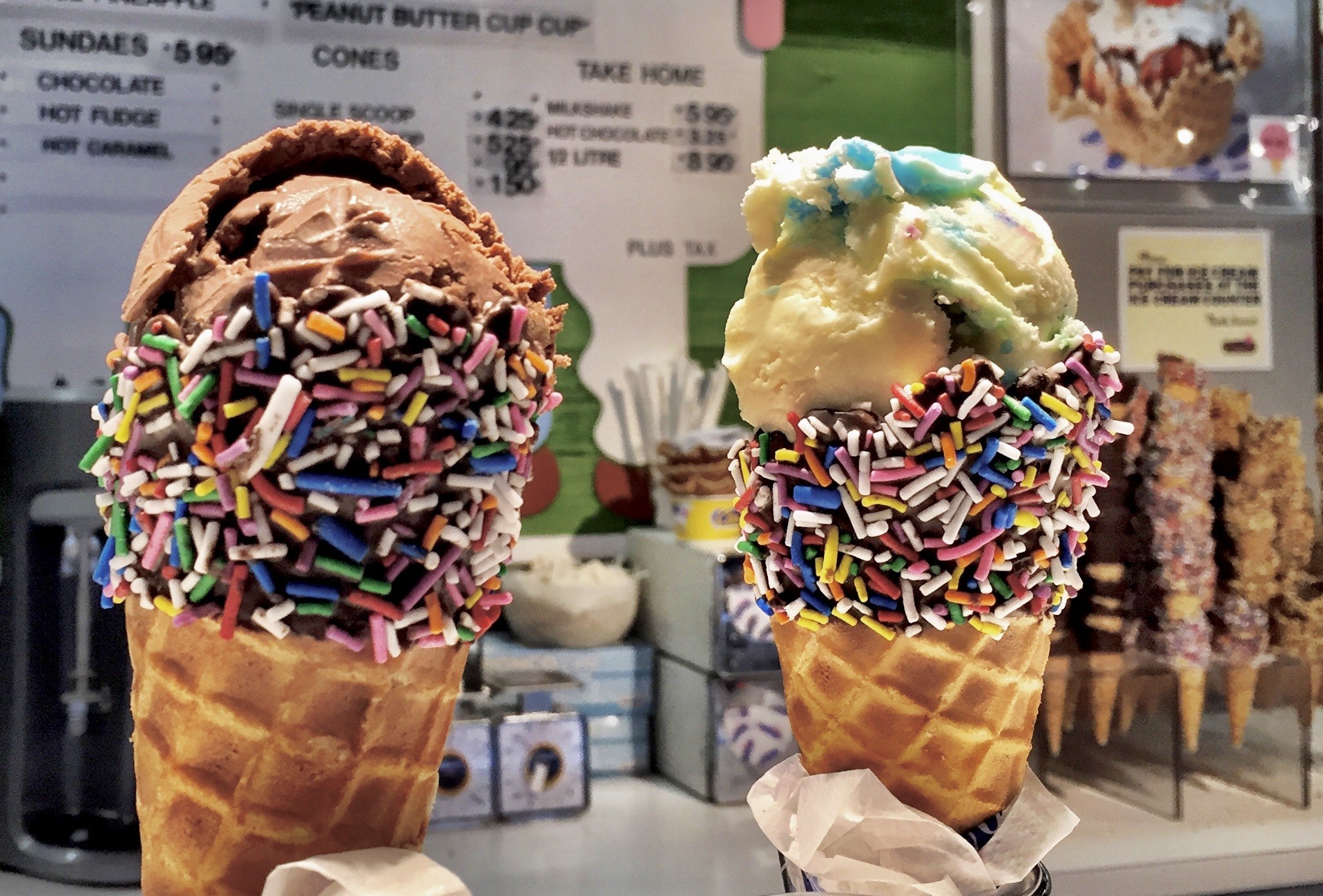 Whistler Family Restaurants – Creekside
Whistler Family Restaurants – Upper Village
Food Delivery Whistler
Door Dash is operating in a limited capacity in Whistler (no UberEats yet). For a full list of restaurants offering food delivery service in Whistler, see the Whistler.com website.
Grocery Delivery Whistler
If you want to stock up with a few provisions but would prefer to skip the grocery store, Fridge Full from Whistler Cooks will delivery everything from basic groceries to full meal kits (including a Christmas dinner to-go).
Further Reading