Last update: December 29th, 2022 at 06:36 am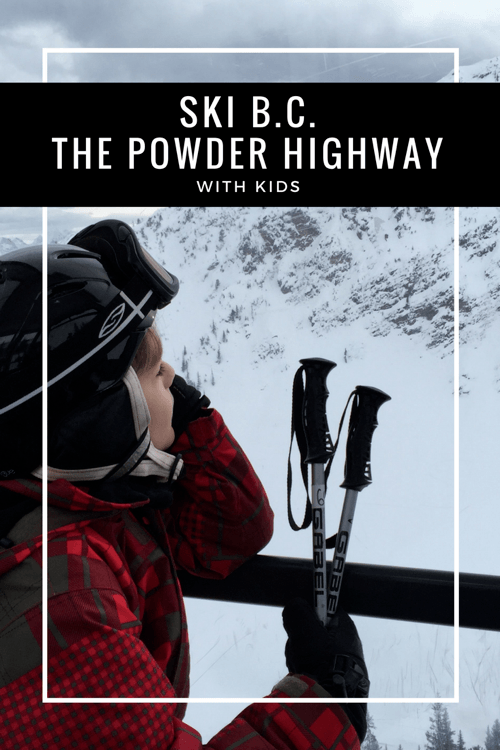 Visiting the Top BC Ski Resorts on The Powder Highway
Over the span of several winters, my husband and I decided to take the kids on several road trips involving numerous BC ski resorts, following what is known as The Powder Highway. "What is the Powder Highway?", you might be thinking.
I may have wondered the same thing had I not been inundated by articles about "the most vertical in North America', and "knee deep powder", courtesy of my husband, as he attempted to convince me that we could make this a family-friendly endeavor. The Powder Highway refers to a loop in British Columbia's Kootenay Rockies, populated by numerous alpine ski resorts, lodges and snow sport operators (think also backcountry, cat and heli skiing). The area is famous for annual snowfalls of 30-50 feet and dry, cold temperatures, making it a Mecca for powder hounds.
As it turned out, my husband's timing was perfect. Just as he was working on his family vacation pitch, many of the ski resorts along the Powder Highway were working on family pitches of their own (adding daycares, babysitting, learning centers, ice skating rinks, tube parks, and more).
Eventually I was able to be convinced that we could all enjoy such an adventure (and that I wouldn't simply be holed up in a hotel room with two children for several days, as my husband explored the amazing alpine). While for my husband the appeal was all about the powder, for me, (an intermediate skier) the appeal was more about the whole "life in the Rockies" experience.
These areas are populated by quaint and scenic mountain towns (not swank mega resorts), each with their own unique character and history (the railroad town, the Bavarian mountain village, the hippie haven, etc.). I wanted to have those fleeting moments of "Maybe we should move here !" (that inevitably would come after several glasses of wine and disappear upon realizing that everything is closed on Sundays).
The Powder Highway Map
There are actually many more mountains that make up the ski resorts of the BC Powder Highway, but these 7 were the resorts that we deemed most essential to our experience: Revelstoke, Kicking Horse, Whitewater, Red Mountain, Panorama, Kimberley, and Fernie. Due to the fact that we needed to work around a school schedule, we did the first four mountains on two separate road trips from Vancouver, and the last three by flying to Calgary first, renting a 4WD and heading out on a third road trip from there. Some people, with the time, might do this whole trip in one go.
We hope you are planning a BC ski vacation of your own. Please feel free to peruse some of our posts below for inspiration.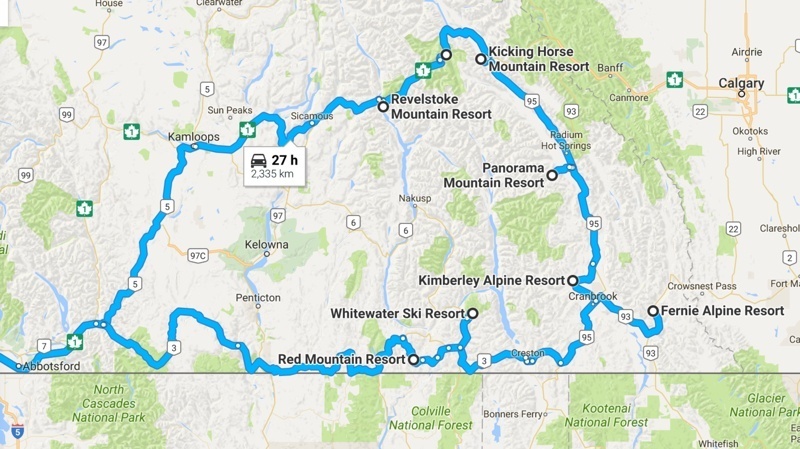 You May Also Enjoy the Following Posts: