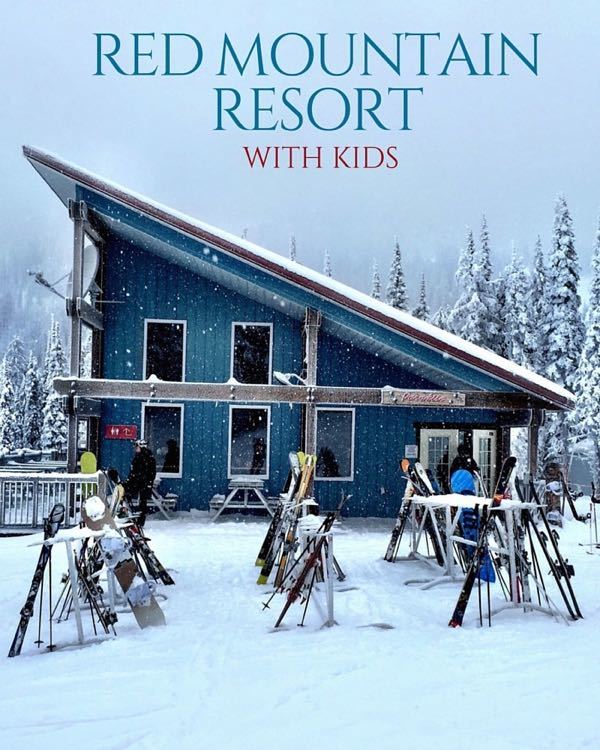 I needed to know what all the hubbub at Red Mountain Resort was about. This B.C. mountain kept popping onto my radar as the next big deal via numerous ski blog posts and magazines articles. From what I had read, a multitude of improvements (and mountains of cash) had gone into improving the lifts, increasing the skiable terrain (adding a whole mountain, actually), as well as the addition of some pretty slick looking accommodation. I found myself frequently checking Red Mountain Snow Report, and as soon as the white stuff started to fall for the season, I began planning our trip.
Red Mountain was the fourth stop on a Powder Highway with Kids bucket list ski trip that had already had us spending some wonderful days at Revelstoke Mountain, Kicking Horse Mountain, and Whitewater. We couldn't wait to get out and explore some more fantastic ski terrain. Please take a peek at this 1 minute Red Mountain YouTube video, or just read on.
Note: I feel like the music I chose for this video somehow implies that we are very good skiers (which, with the exception of my husband, we are not). Perhaps it is more of an aspirational ski soundtrack.
Where is Red Mountain?
Red Mountain Resort is part of British Columbia's Powder Highway (a group of mountains renowned for the enormous amount of powder that blesses their slopes each year). It is situated in the former mining town of Rossland, B.C. (pop. 3500) and it is one of the oldest ski mountains in North America. Their ski club actually dates back to the early 1900's ! Its expansive terrain of over 2800 acres encompasses 3 mountains (Granite, Grey and Red) and is part of the Monashee Mountain Range.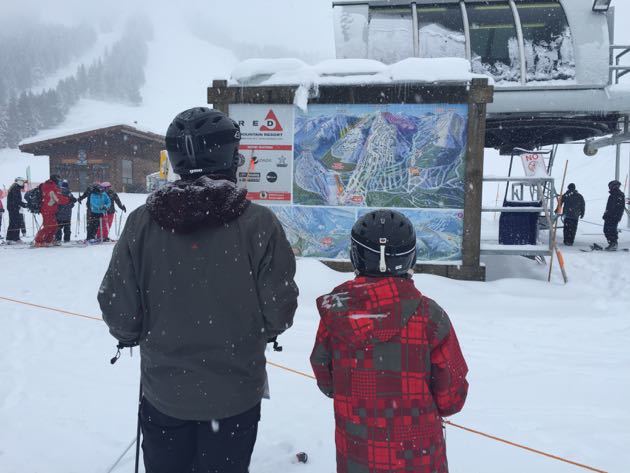 At first look, the terrain at Red Mountain can seem quite daunting (over 50% of the runs are black or double black), but with the help of some locals, I was directed toward the family friendly runs near the Paradise Chair. The combination of green and blue runs was just what we needed, with wide open spaces and plenty of bumps and jumps along the trees. We had a lovely and relaxing ski day with several stops for hot chocolate at The Paradise Lodge.
My husband, on the other hand, went off with our local guides to explore the more challenging terrain. Don't know anyone in Rossland? No problem. You can meet up with a mountain "Snow Host" in front of the day lodge daily at 9am and 12pm. Optionally, you can try in-bounds cat skiing from the top of Grey Mountain ($10/run) or a back country tour with Summit Mountain Guides.
We only had one day at Red Mountain, and I can sum up our experience in one word. MORE. We would like to see more of Red and will definitely plan a future visit when we can spend 3 days or more.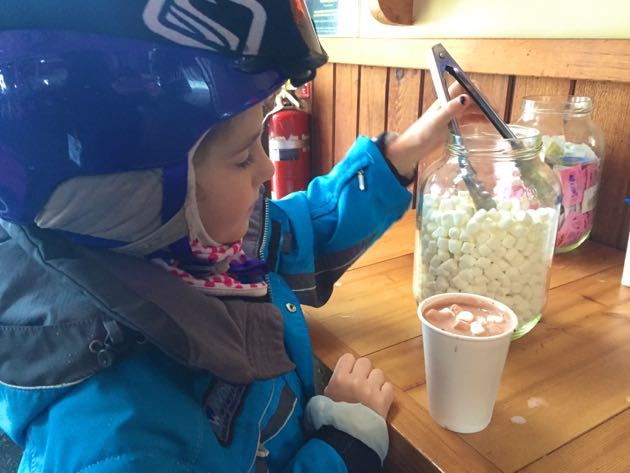 Kids Lessons and Daycare at Red Mountain Resort
Red Mountain Resort offers Kinderski lessons for children 3-5 years and ski or snowboard lessons for children 6-12 years. Learn more here. Red Mountain has recently added a daycare facility for children 18 months to 5 years.
Red Mountain Resort Family Friendly Accommodation
Slalom Creek (website)
This is the newest luxury condo lodge on the mountain, that also happens to currently be the closest to the hill. Units can hold a crowd (1-4 bedrooms) and some of them have their own outdoor hot tubs.
Price Range: $$$
Hotel Class: 4.5 star
Options: 1-4 bedroom units with full luxury kitchens, washer and dryer, private decks, gas fireplace, and ski storage
Reviews: 87% of family reviewers rate as 'Very Good' or 'Excellent' on Tripadvisor
Best Rooms: Those with a private hot tub, facing the mountain
Coming Soon – The Josie Hotel by William Cole Companies (website)
I'll admit to being intrigued by a new hotel that is currently under construction even closer to the lifts than the Slalom Creek. The Josie Hotel will have 107 rooms, a meeting space, a wellness spa and restaurant. It is scheduled to open for the 2017/2018 ski season.
Best Red Mountain Restaurants for Families
The following restaurants and pubs come recommended by local families:
The Rock Cut Pub – Pub Fare
Rafters Lounge – Pub Fare / Good Après Ski – (website)
Fresh Cafe and Après – Tapas – (website)
Alpine Grind (Nice Coffee and Freshly Baked Goodies) – (website)
Mountain Nugget (Ice Cream, Chocolate, Pastries) – (website)
Have a babysitter? Try the tasting menu at this one.
Gabriella's Red – Finer Dining Italian – (website)
Nearby in Trail, B.C.
The Colander – Very Casual Italian – (website)
Getting to Red Mountain Resort
I often find that some of the best places to visit are not necessarily the easiest to get to. Please see the following flight options from the Red Mountain website including the best routes from Calgary, Spokane, Kelowna and Vancouver. You may want to pass on the option of flying in to Castelgar (or Cancelgar, as a friend called it). Personally, we are road trip people, so we drove from Vancouver (8 hours).
You may also enjoy the following posts:
SaveSave
SaveSave