Last update: September 8th, 2022 at 09:30 am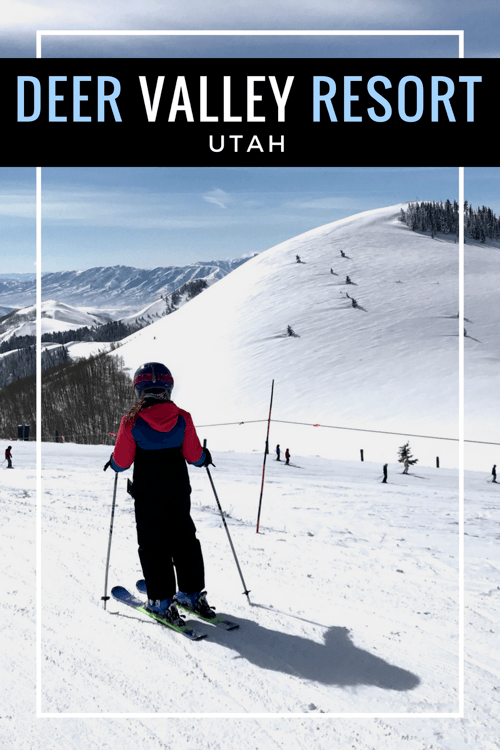 It doesn't take long to realize that a ski day at Deer Valley is a little different. The ticket office is a little swankier, the chairlifts a little cushier, the grooming — perfect. Notably, the greeters' and lifties' smiles are a little brighter, almost begging you to ask them for some help or a little advice. It didn't take my luxury-appreciating 9 year old daughter long to comment "I feel like this resort is my style."  With tired legs from skiing Alta the day before (a gorgeous, but much more rustic experience), I too, was enjoying this style.
Take a quick peek at our day at Deer Valley with this one minute YouTube video, or just read on.
The Deer Valley Experience
Deer Valley Resort attracts a lot of beginner and intermediate skiers. And, heck, what a place to learn to ski !  The word "ski" is important here, because the mountain does not allow snowboarding. To start our ski day, we quickly moved out of the beginner area and headed for the top of  Mt. Bald to reach some more challenging blue and black runs. Personally, I love nothing more than a steep, immaculately groomed blue, with a great view.  Boy, did Deer Valley ever deliver ! My kids and husband particularly enjoyed the excellent glade skiing (something that is quite expansive at this resort). Throughout our day, lift lines were quite minimal as the mountain makes a point of capping the number of skiers at 7500/day to try to minimize crowded runs and skied out slopes.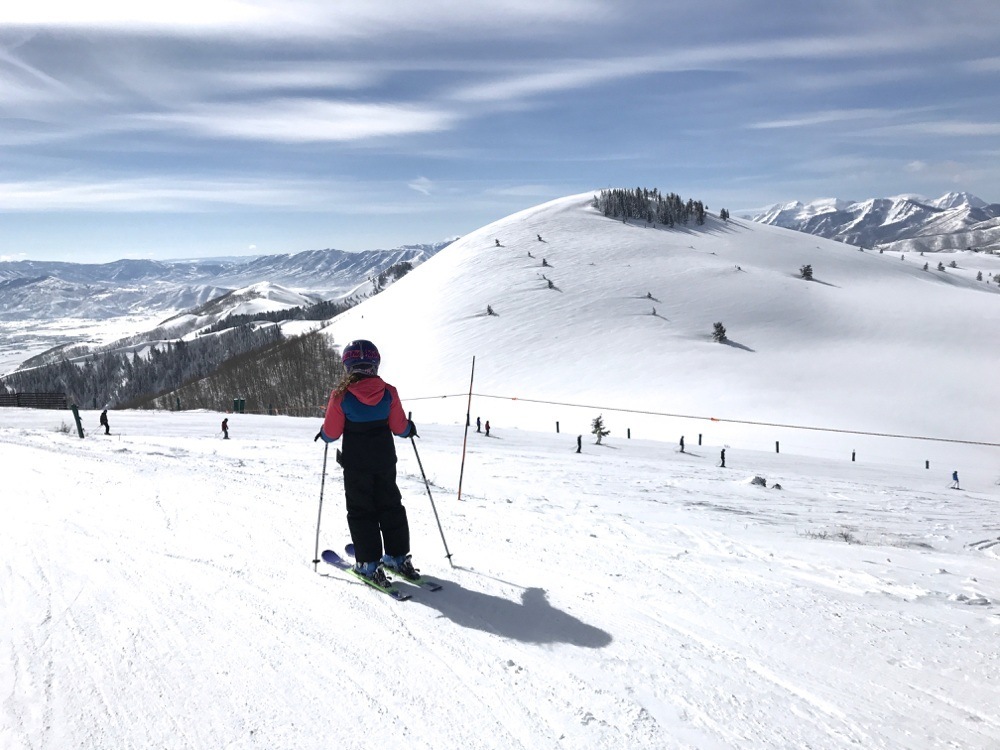 Dining at Deer Valley Resort
Making our way across the mountain, we popped in for lunch at the Empire Canyon Lodge. This is another place you notice a big difference. You feel like you are entering the lobby of a beautiful hotel, with a gorgeous stone hearth to warm yourself by. Although you pay a premium for it, the food is exceptionally good. All the classic hearty skier fare is there, with a bunch of other special additions. I enjoyed the "Natural Salad Bar" so I could feel good about tucking into one of the delicious looking desserts as well. Along with the Empire, this resort has more than a dozen enticing dining options. For a special treat, make a dinner reservation for Fireside Dining, which offers  favorites from the European Alps served from stone fireplaces.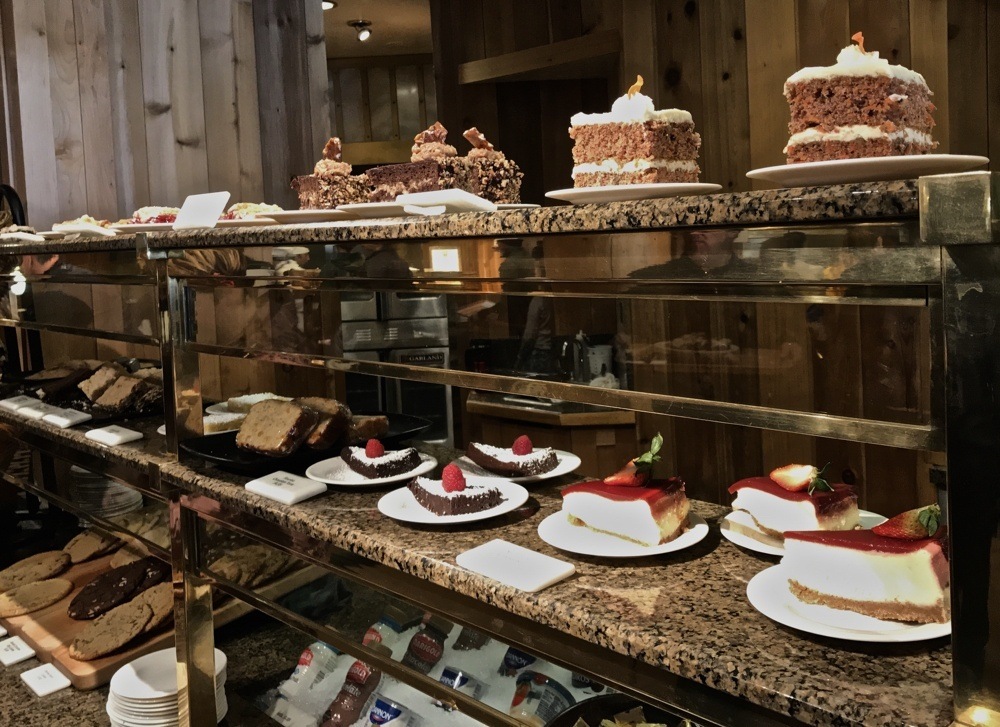 What Else Makes Deer Valley Resort So Special?
As I headed back out to the slopes from lunch, I had the great pleasure of meeting Guest Services Supervisor Fred Morrell. In typical Deer Valley hospitality style, Fred approached me as I was putting on my skis, just to see how my day was going. On his 19th season working for the resort, he could not help but sing its praises, and took the time to explain to me what makes Deer Valley unique.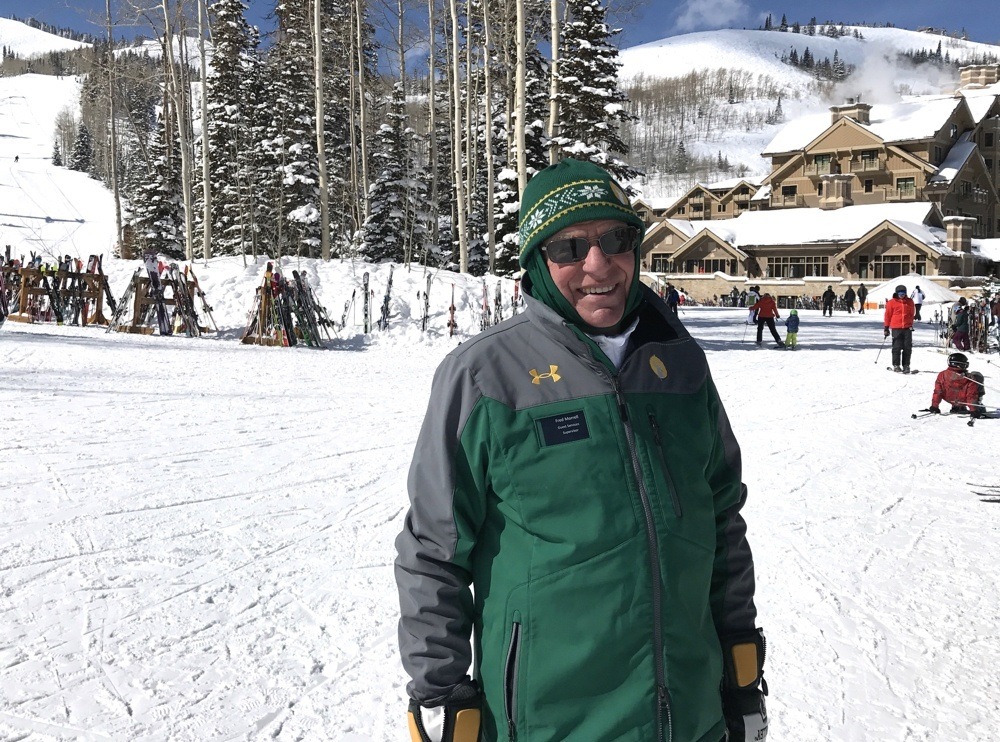 Fred spoke of Deer Valley founder Edgar Stern's desire to bring the experience of an upscale luxury hotel to a ski hill, so many years ago. He also made mention of the resort's great training on how to give their "guests" the best on mountain service possible. As we parted, Fred asked if he could help me with anything else. There was, in fact, one thing I was looking for, and that was the Veuve Clicquot Yurt that I had seen in so many Instagram photos. As it turned out to be right in front of me, I decided to seize the moment, send the kids on their way with my husband, and have a little "me time". After all, I don't get to Deer Valley every day. One pricey rose hued glass of bubbly later and I was skiing better than ever.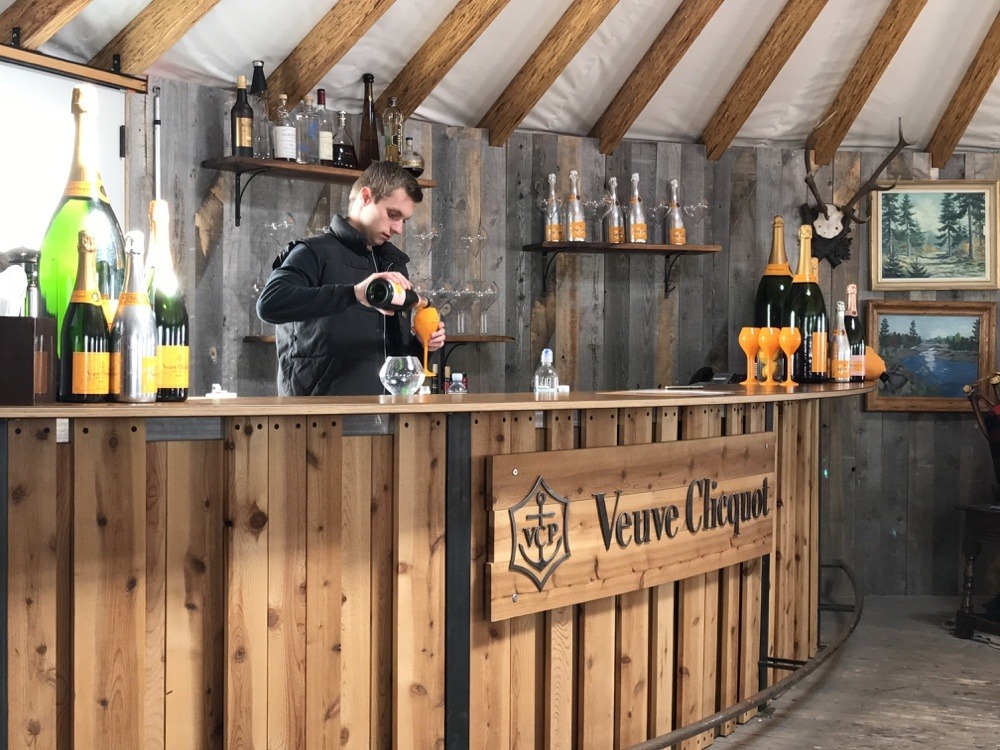 Deer Valley Hotels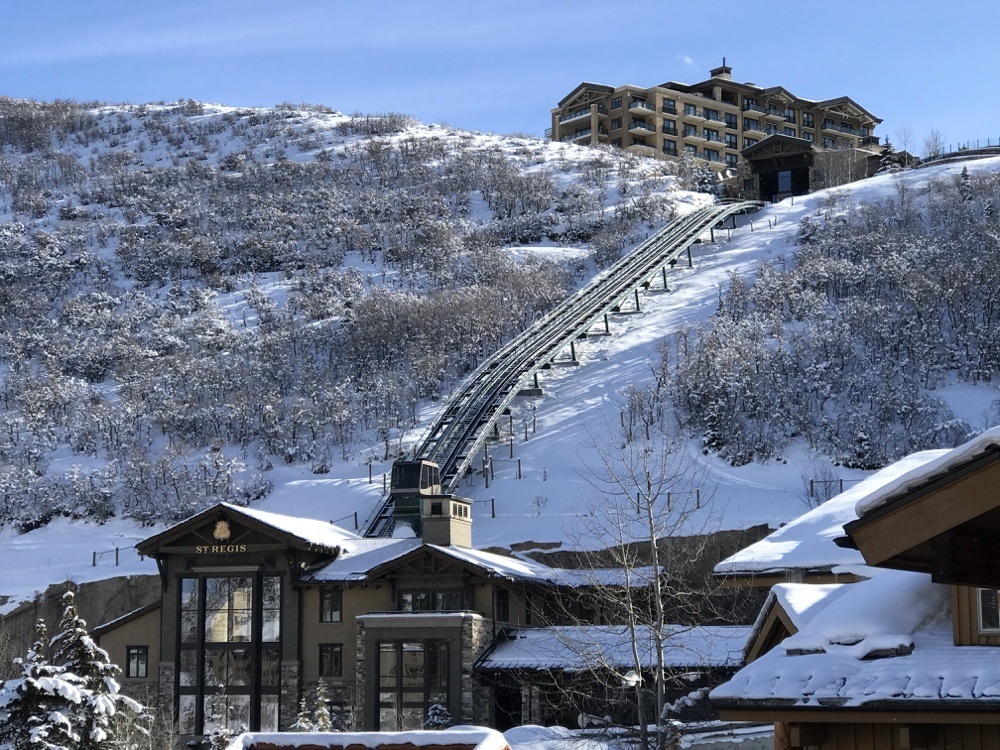 Staying true to the luxury experience that Deer Valley has to offer, it also has some pretty spectacular hotels. The award winning Stein Erikson Lodge provides a very special 5 star experience and welcomes families with kids with various kid-friendly packages. The Montage and the St. Regis also get top marks from guests.
Deer Valley Homes –  Vacation Rentals
I was truly wowed by some of the gorgeous slope-side condos and houses at Deer Valley offering ski in / ski out perfection. If this is more your style (especially if you have a large group), be sure to peruse some of these beauties.  VRBO.com and Homeway.com offer hundreds of options, including many in Park City, which is only a short complimentary shuttle ride away.
Where is Deer Valley?
Deer Valley Ski Resort is less than a one hour drive from Salt Lake International Airport. There are numerous companies that run shuttles and buses to the area. If you are renting a car, be aware that at times you may experience full winter driving conditions. Our visit happened to follow a great snowstorm and we were very happy to have rented an AWD from the airport. Learn more on the Deer Valley website.
Want to Learn More?
Find out everything else you need to know at DeerValley.com and SkiUtah.com.
Affiliate Disclaimer: This post  contains several affiliate links (including Amazon), which means that should you decide to make a purchase via one of those links, I will be paid a small commission which I use to help run this site. No extra cost will be incurred by you. For more information, please see our Terms of Use and Privacy Policy. Thank you very much for your understanding and support of Pint Size Pilot.
You May Also be Interested in the Following Posts:
Disclosure: During our time at Deer Valley we were kindly welcomed by Ski Utah and Deer Valley Resort. All opinions in this post are entirely my own. As always on this site, however, I strongly encourage you to also thoroughly read recent reviews from other travelers prior to making a travel booking.