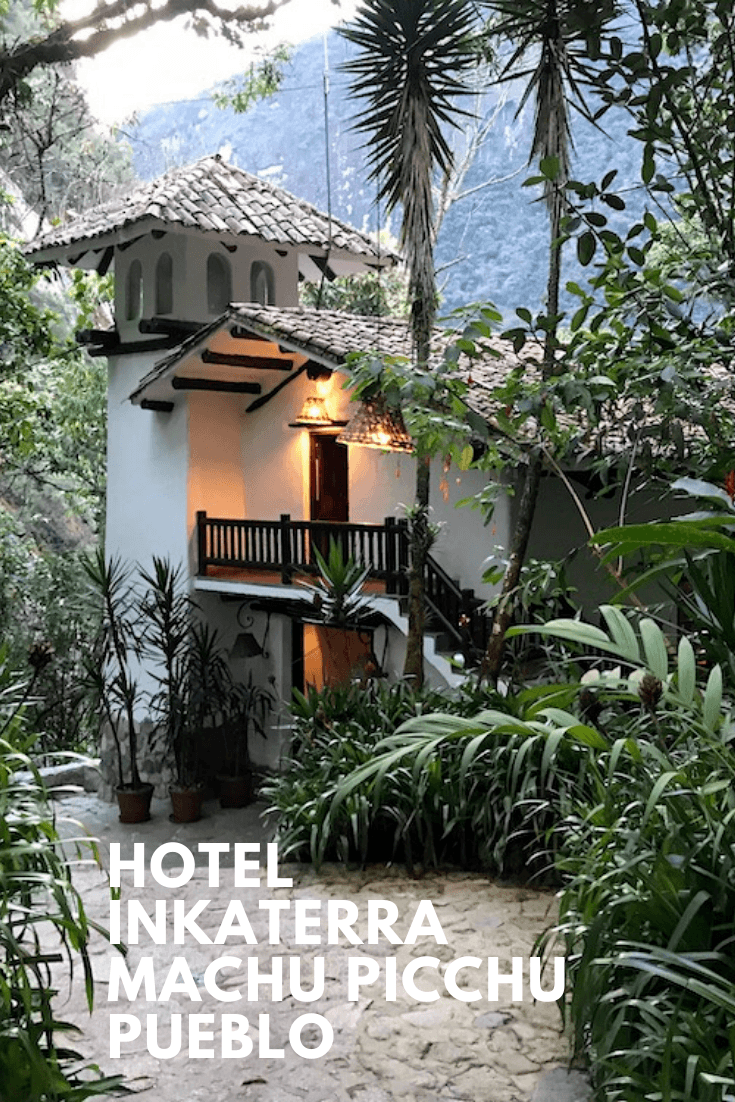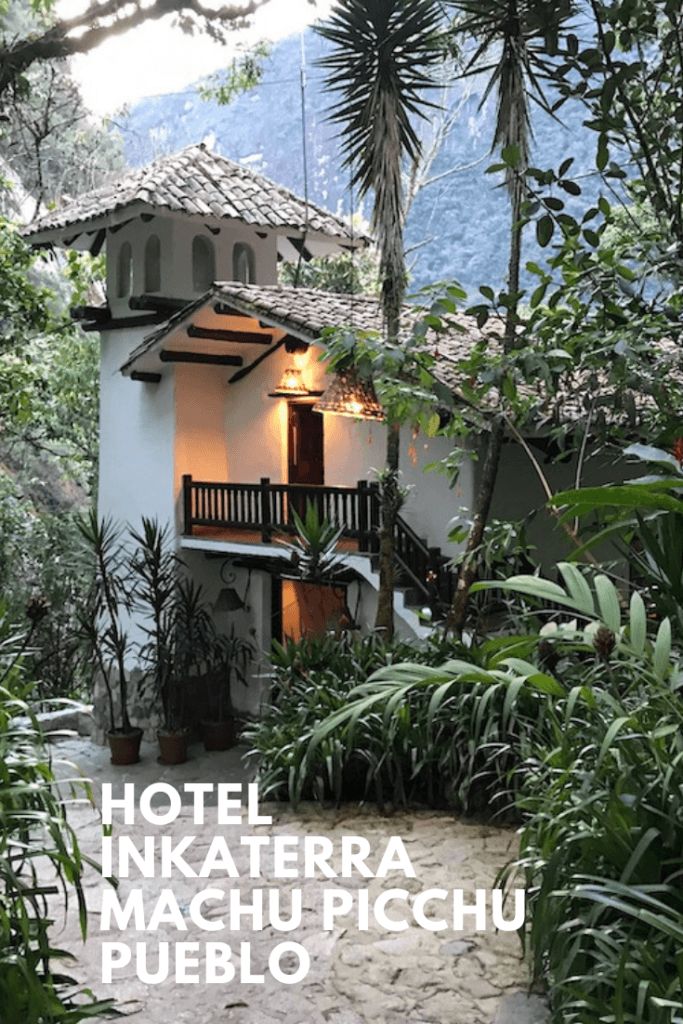 Affiliate Disclosure: This post may contain affiliate links. To learn more, please see our Terms of Use and Privacy Policy.
Hotel Inkaterra Machu Picchu Pueblo
If a beautiful, luxury hotel for a once-in-a-lifetime trip to Machu Picchu is what you seek, be sure to take a peek at the Hotel Inkaterra Machu Picchu Pueblo.
Other than Machu Picchu itself (clearly hard to compete with), this very special Aguas Calientes hotel property was one of the most memorable parts of our family trip to Peru. In fact, we can't even have a discussion about Peru without someone saying "Remember that amazing hotel?"
About the Property
Tucked into the mountainside on the edge of town, the Inkaterra Machu Picchu Hotel is a very quiet and serene property. This is quite unique for the town of Aguas Calientes, as it is otherwise quite lively.
Note: The town of Aguas Calientes, a.k.a. Machu Picchu Pueblo, is just below the citadel and is where almost everybody stays. To visit Machu Picchu, you take a windy 20 minute bus ride up the mountain (or you hike).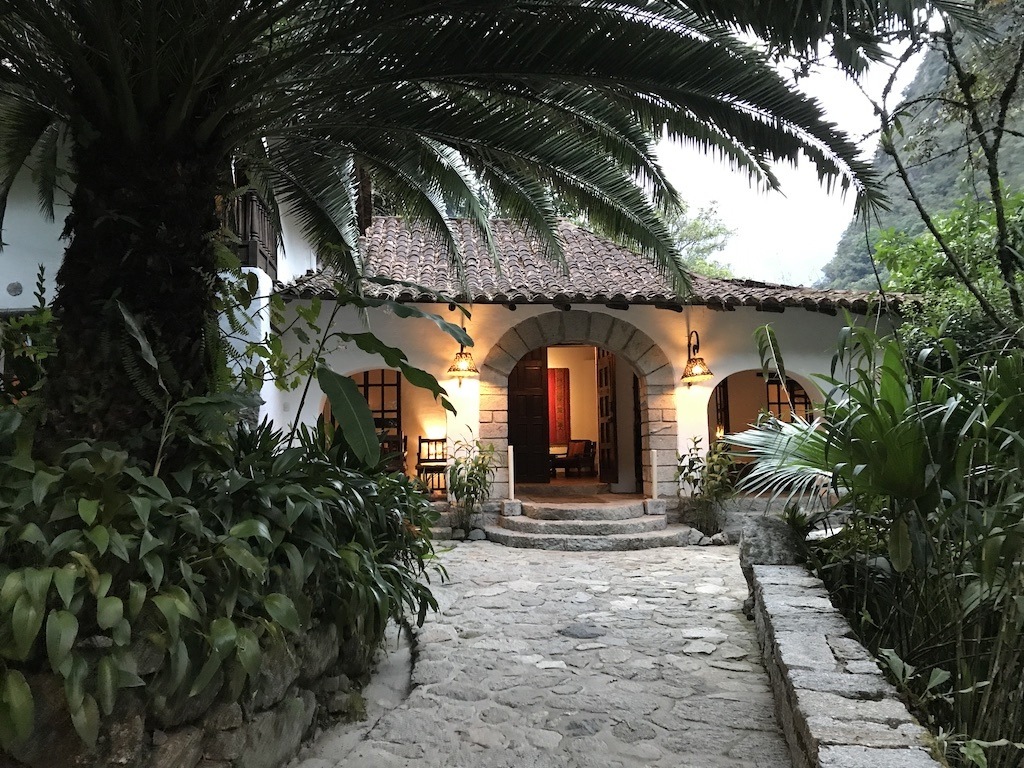 Inkaterra Machu Picchu Pueblo is listed as one of National Geographic's Unique Lodges of the World. For our family of four, we found it to be a welcome oasis of calm after a busy day of travel as well as on the following day after the hustle and bustle of visiting the great Machu Picchu.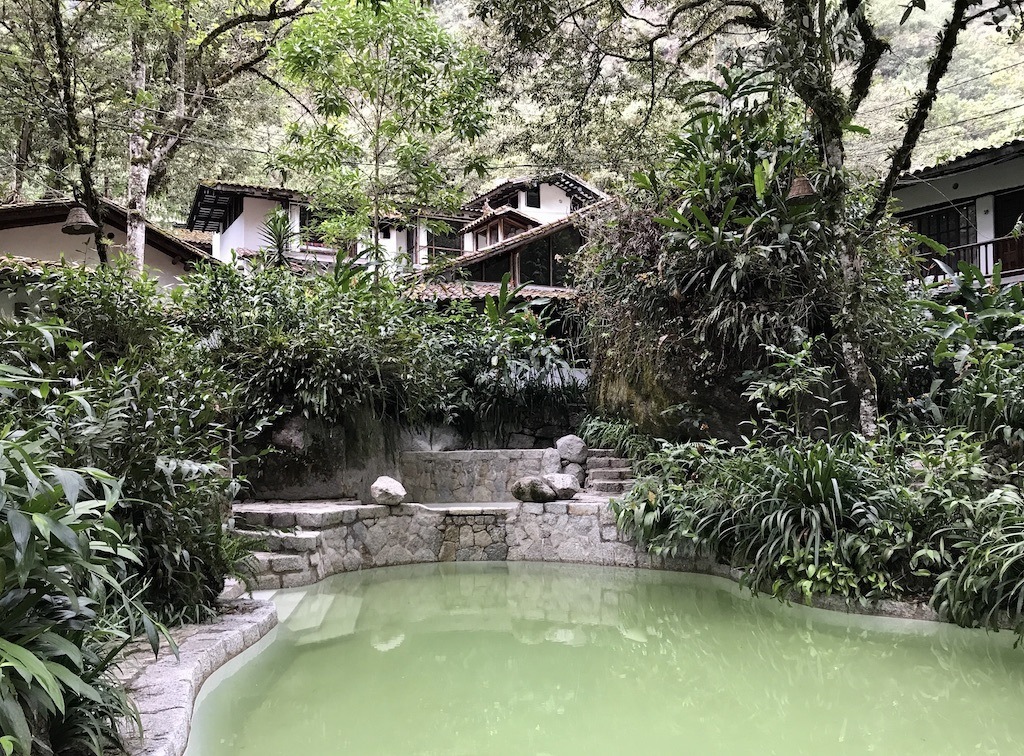 This 12-acre boutique hotel property has 83 rooms and villas tucked into a garden sanctuary full of beautiful birds, butterflies, and flowers. There have been 214 avian species identified on the grounds of Inkaterra Machu Picchu Pueblo including the golden-headed quetzal and the Andean cock-of-the-rock. The property also boasts the world's largest native orchid collection (372 species have been registered).
The Video
While I can't wait to tell you more about this very special property, if you are in a hurry (or are simply impatient like me), I want to share with you this 2 minute video.
The Rooms
The suites and casitas at Hotel Inkaterra Machu Picchu Pueblo are tastefully decorated in an Andean style. Most rooms have giant windows overlooking the gardens.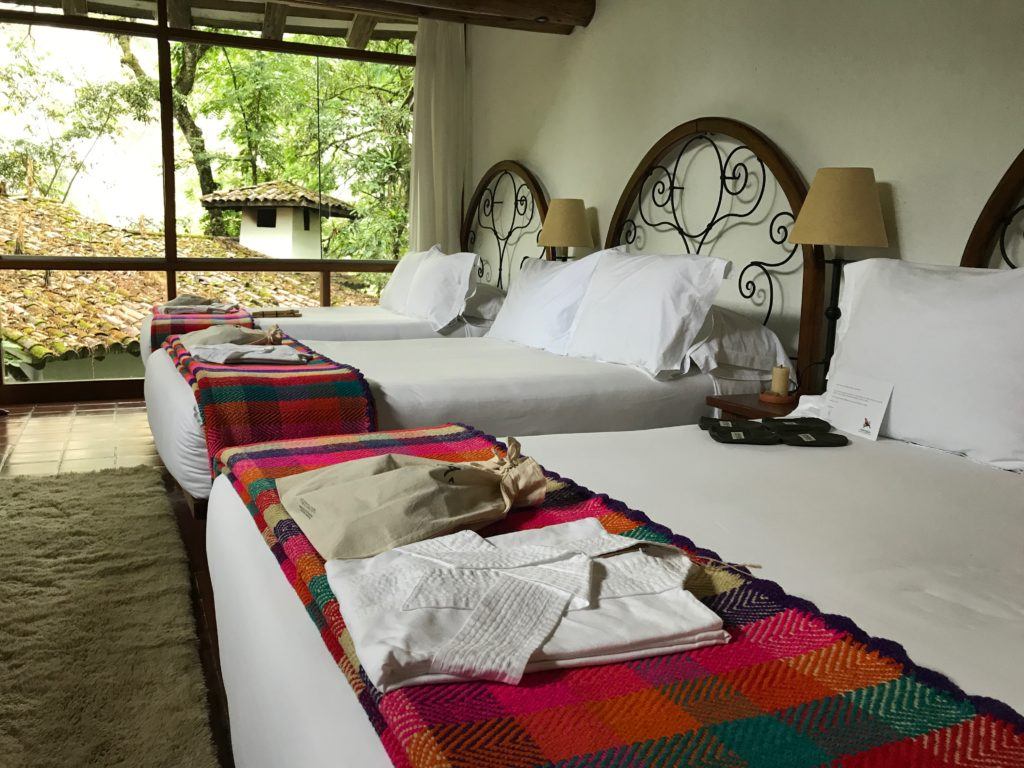 Amenities include Andean slippers crafted from recycled materials, robes, a giant wood wardrobe, and environmentally friendly toiletries.
Room Tip: Inquire about a room with a wood burning fireplace (a cozy option on cool nights).
The Activities
The Hotel Machu Picchu Pueblo offers a wide range of excursions and activities for their guests.
Obviously, almost everyone visiting Machu Picchu Pueblo is there for the citadel. Through the hotel you can book anything from a basic guided tour of Machu Picchu, to more advanced hikes to Wayna Picchu or Apu Machu Picchu. (All visitors to Machu Picchu must have a guide with them.)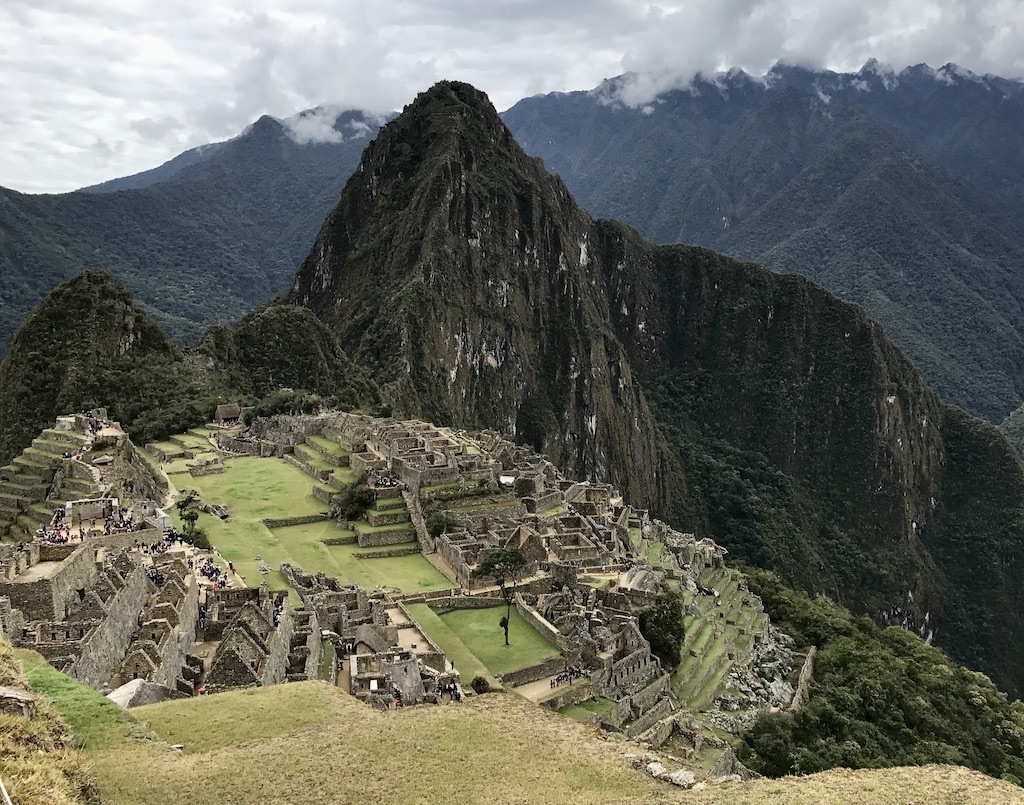 Returning to the hotel, guests can enjoy a relaxing visit to the pool, a soak in the hot tub or book a massage at the beautiful Una Spa. (I actually booked a facial and it was amazing.) While we were staying at the property, we met a number of people unwinding at the hotel after hiking the Inca Trail (and enjoying a well-deserved soak in the hot tub).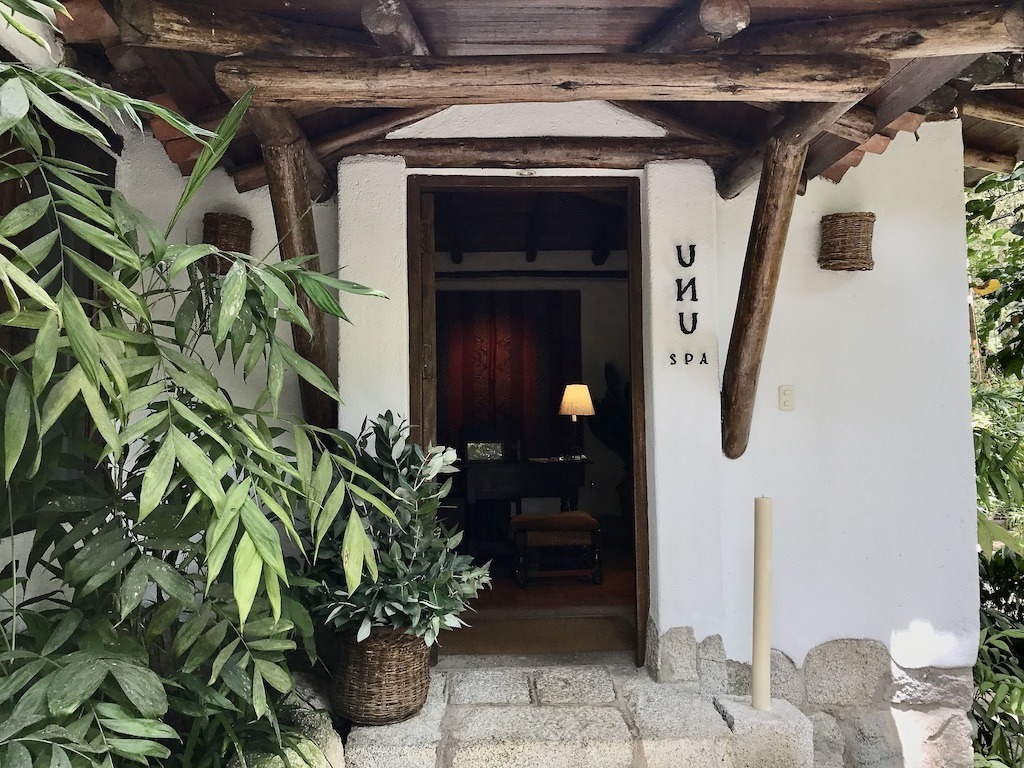 The hotel also offers a number of on-site excursions. You can visit the tea plantation to make your own tea, learn about their Andean bear conservation project, visit the vegetable gardens, go bird watching and much more.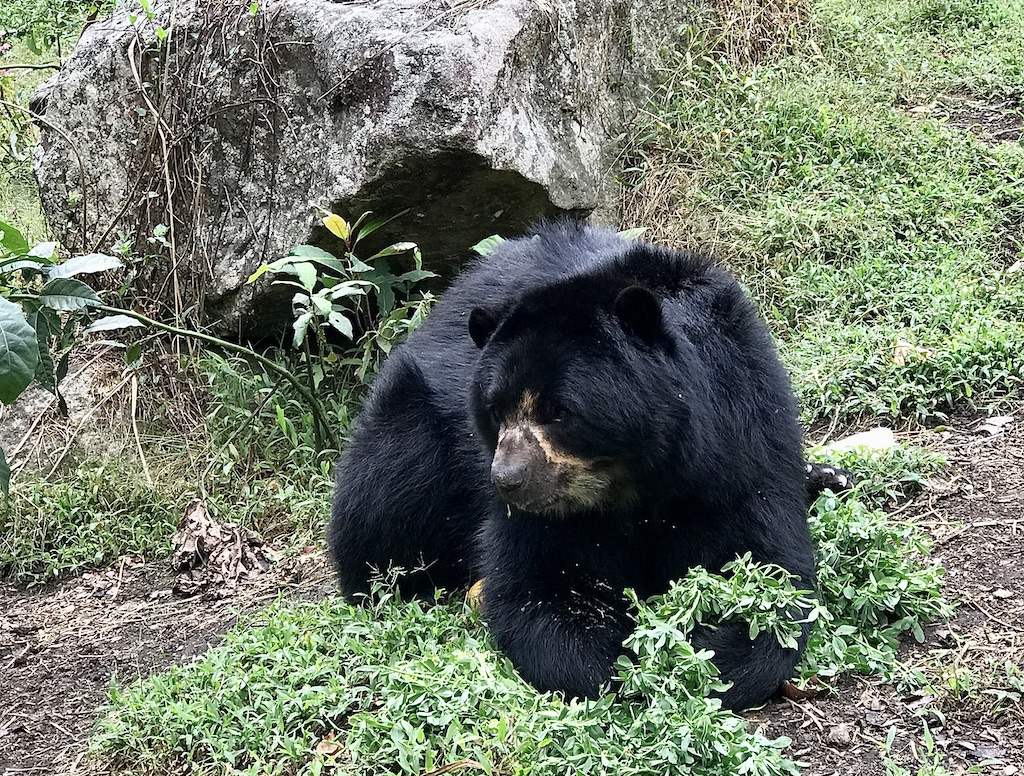 Stuff for Kids
Our kids loved their experience at this property. They were delighted to find an Explorer's Kit for each of them in the room to help them enjoy the property even more. They did a treasure hunt, visited the bear conservation project and even harvested their own tea.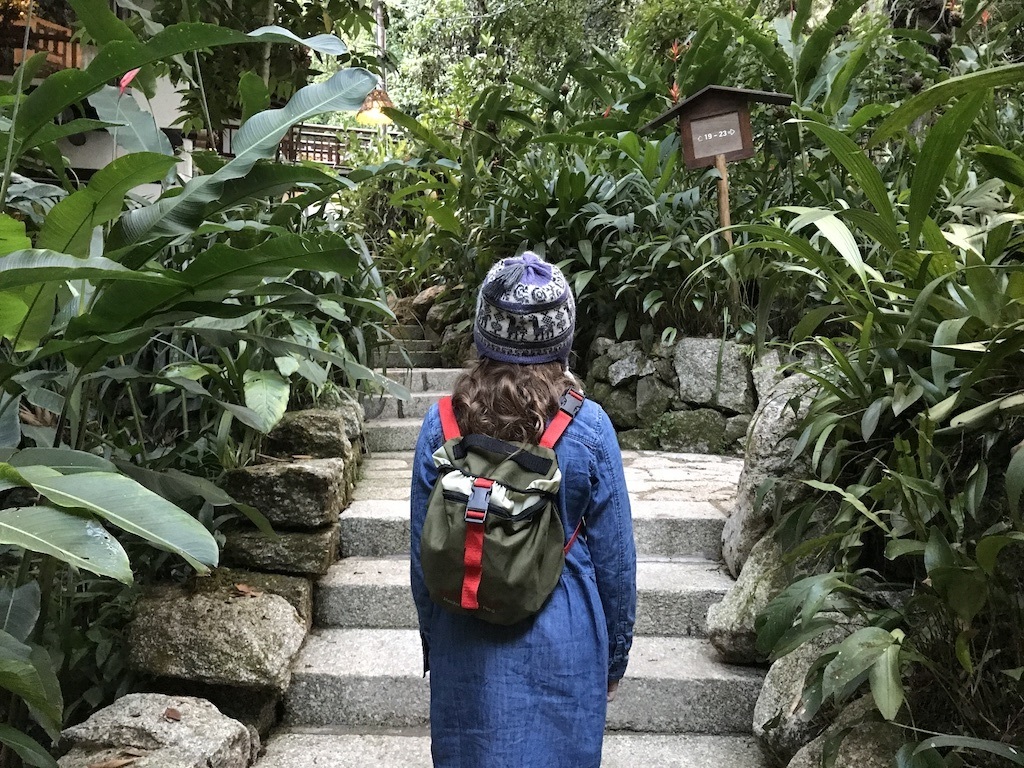 The Dining
Not surprisingly, dining is an experience in itself at this beautiful retreat. Included in a stay is a wonderful buffet breakfast, afternoon tea, a nightly pisco sour (of course) and an à la carte dinner.
One of the most special things at the Inkaterra properties around Peru (we stayed at 5!) is the afternoon tea service. Each hotel offers up a lovely array of local specialties – simply a delight after an active day of exploring.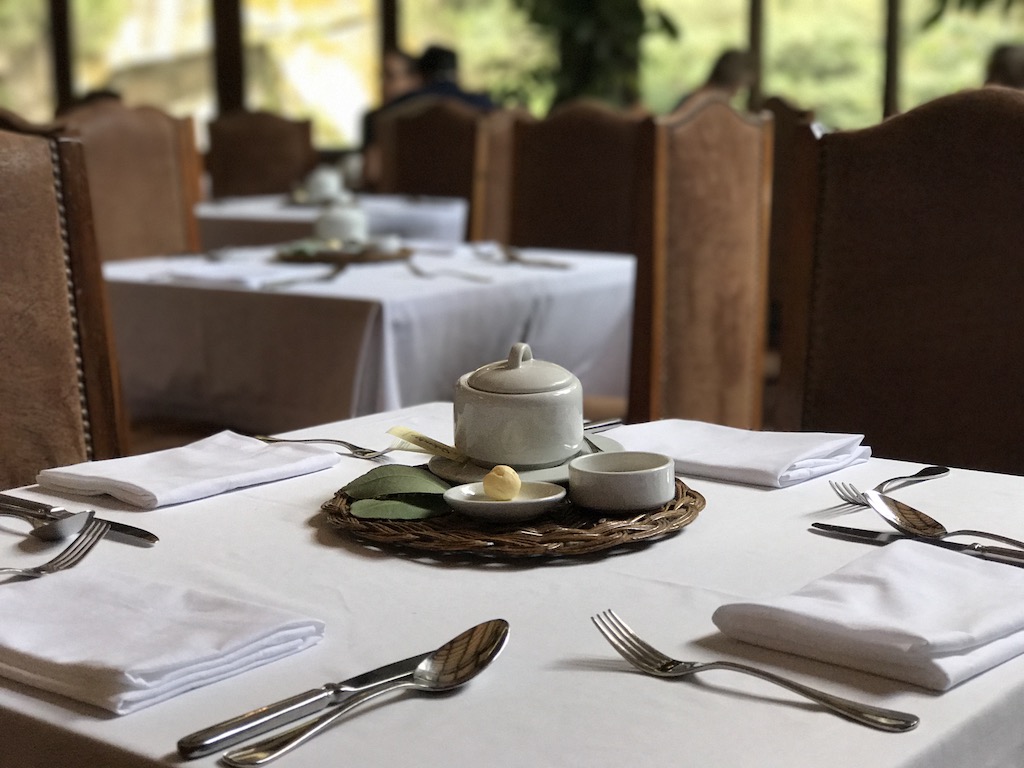 The restaurant offers a kids' menu, but my kids ended up eating off the regular menu. By this time on our Peru family trip, they had found some local specialties that they were rather fond of.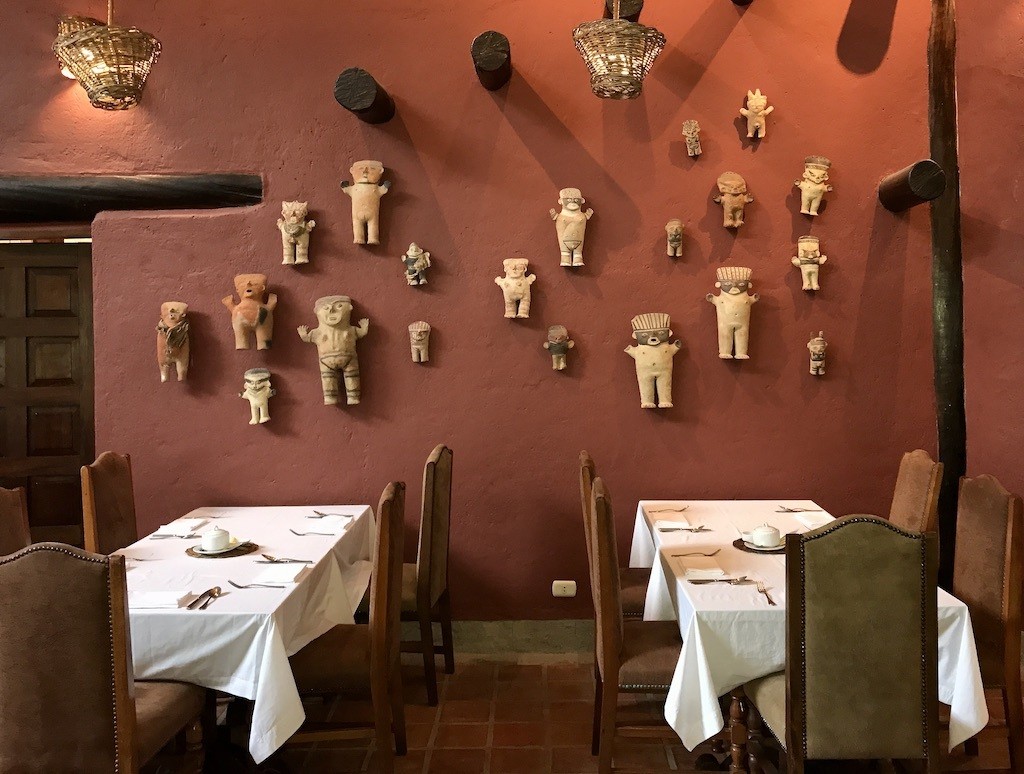 Learn More
As a travel blogger, I was fortunate enough to work with Inkaterra properties throughout our Peru family trip. I must say however, having experienced their very special offerings throughout the country (from the Peruvian Amazon to Machu Picchu), I would move heaven and earth to stay with them again. Each property was so uniquely special.
See TripAdvisor for reviews from recent visitors or check rates and packages at Inkaterra.com.
Please note, a stay at Hotel Inkaterra Machu Picchu Pueblo includes:
Welcome tea
Welcome Gift
Early 1pm check in
Buffet breakfast / A la carte dinner
Tea Time
Pisco Sour
Cocktail Hour
Turndown service
In-house excursions
Luggage reception to and from the train station
Further Reading on Peru