Last update: October 14th, 2021 at 10:07 am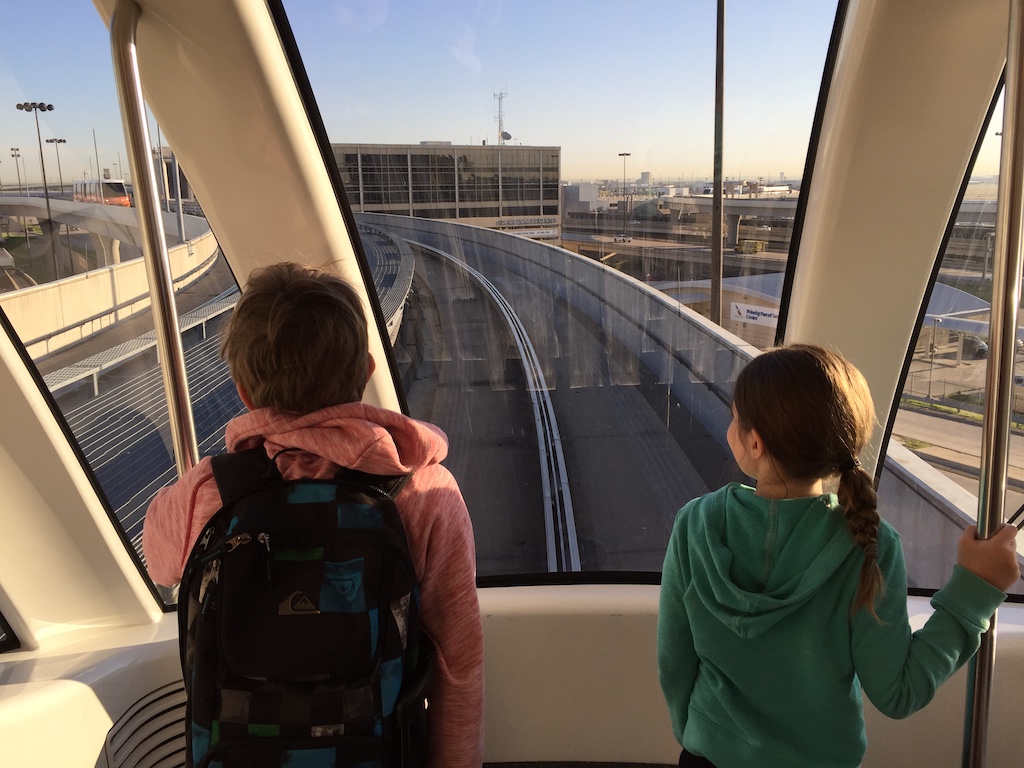 Affiliate Disclosure: This post on DFW with kids contains affiliate links. If you click a link and make a purchase, I may receive a small commission at no cost to you. All opinions are entirely my own.
Things to do at DFW with Kids
Have a layover at DFW airport with kids? I know this situation well as DFW was a major hub airport for our family when our kids were little. With that in mind, I would love to offer the following suggestions on how to pass your time there.
1. Minute Suites
DFW has some private Minute Suites near gates A38 and D23 that have daybeds and TVs (with Netflix). They can be rented in 15 minutes increments or by the hour. There are showers available at the D23 location.
Learn more about Minute Suites here: https://minutesuites.com/.
2. Nursing Rooms at DFW
There are nursing rooms located at gates A18, B40, and E14 (see photos below). Nursing moms are also welcome to use Minute Suites with 30 minutes complimentary usage of a suite when available.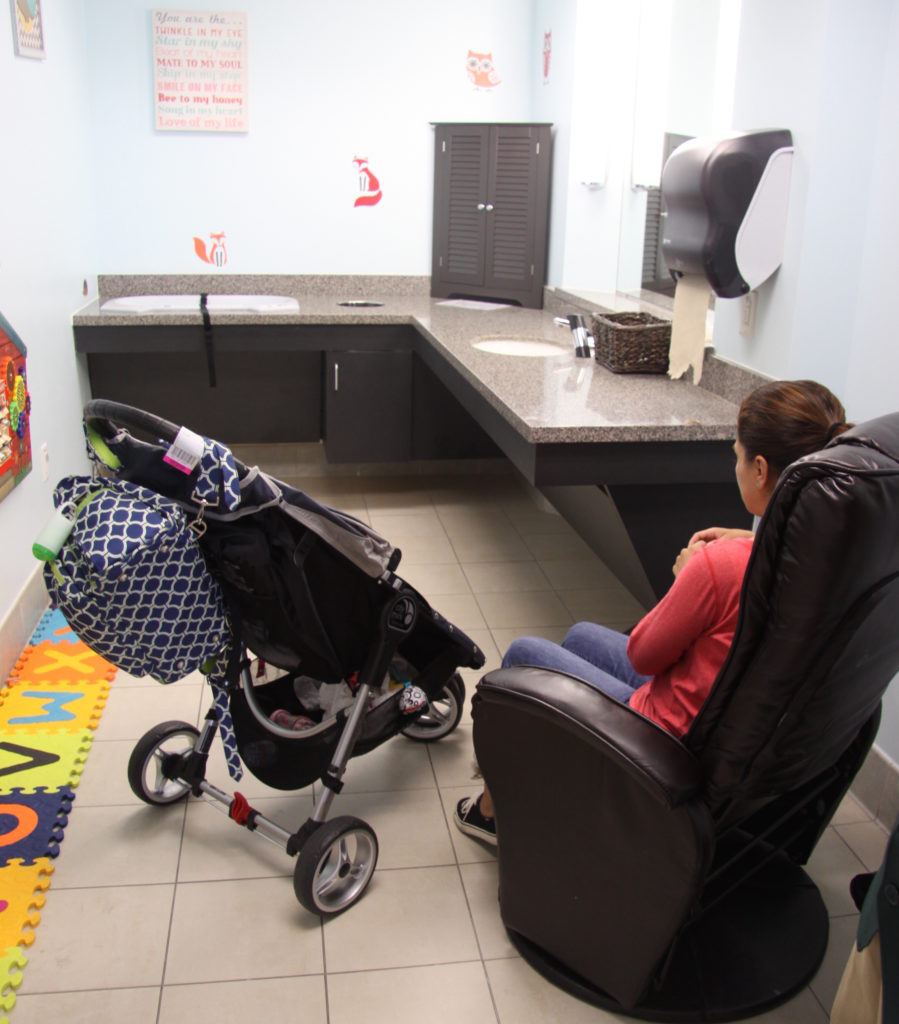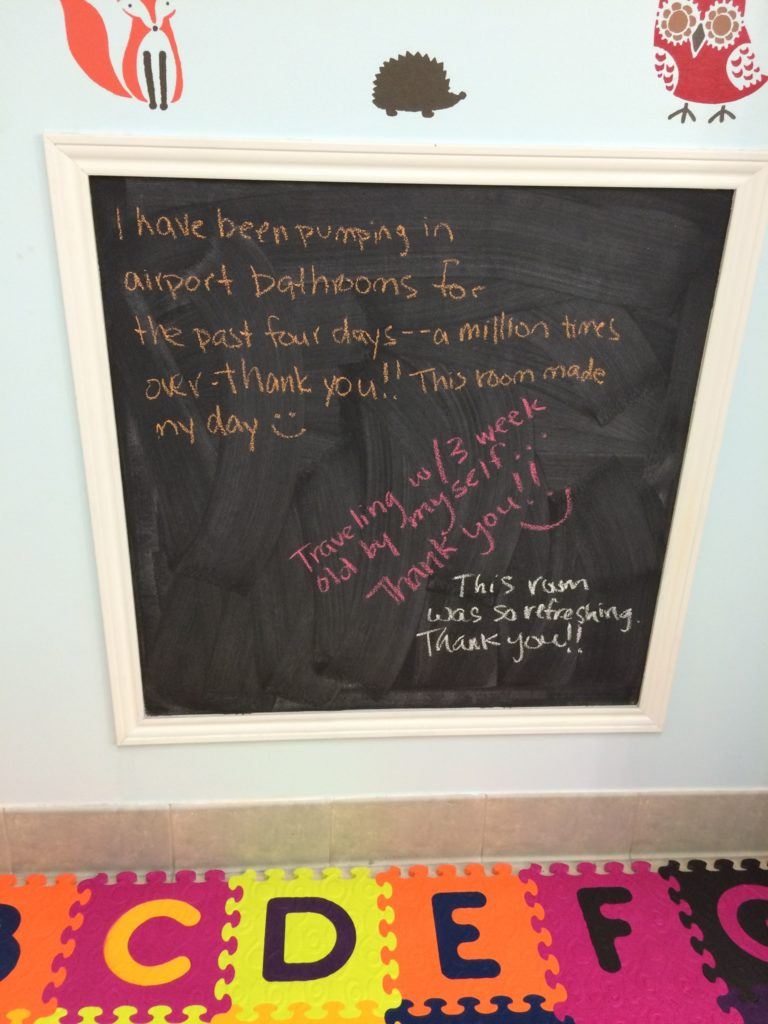 3. Children's Play Areas at DFW
There is a McDonald's Play Area near gate D8 (unsupervised), a little photo opp castle at D30 and a fun chime maze at gate D18.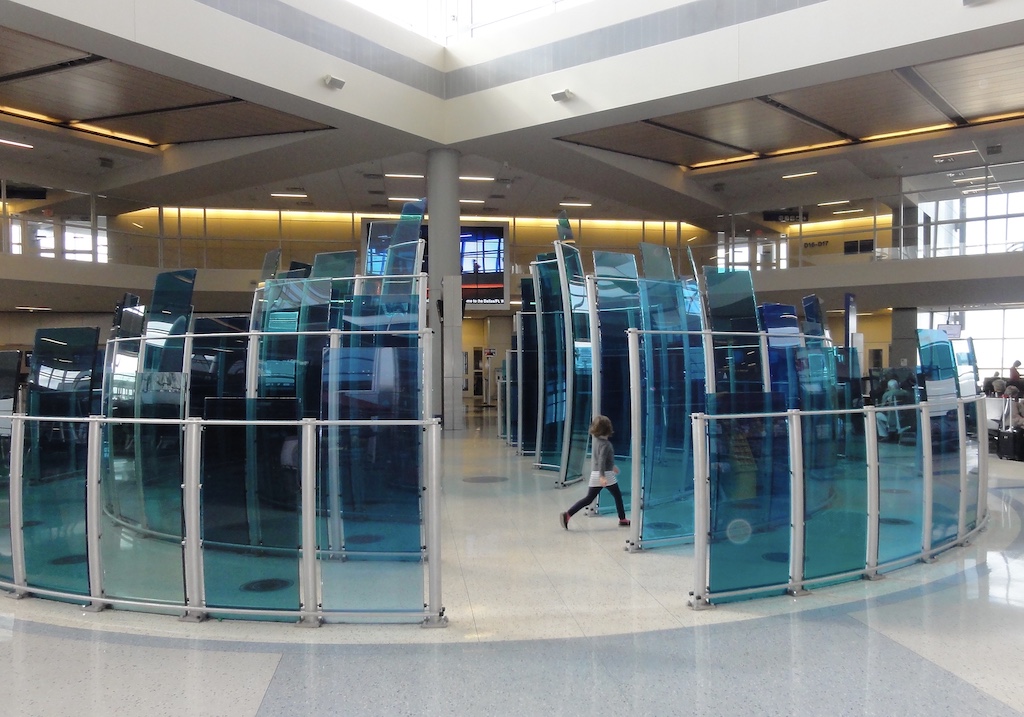 4. Ride the SkyLink Train
I don't know about you, but my kids have always been happiest when kept on the move. If your little one(s) is the same, take a few turns on the Skylink airport train.
Once you have passed through security, you have access to the free Skylink train that connects all 5 terminals.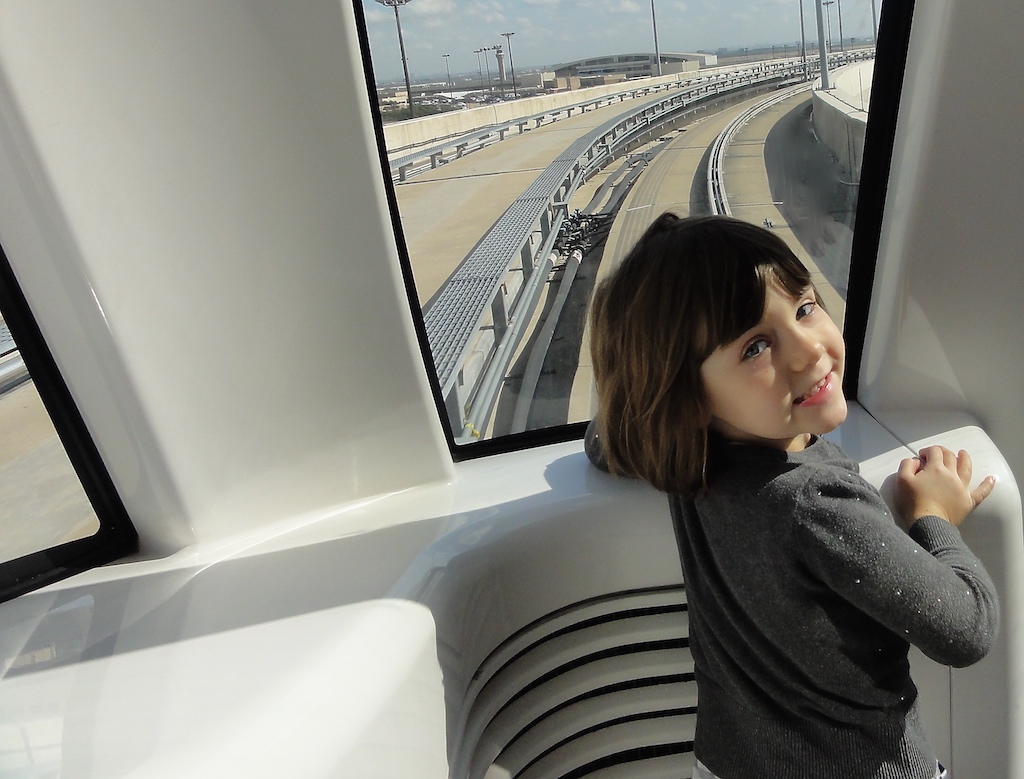 5. Wifi and Video Games
DFW has free wifi service throughout courtesy of AT&T.
Gameway at gates B42 and E16 offers gaming stations that include charging docks, comfy leather chairs and noise cancelling headphones.
6. Sweet Treats at DFW
I am not above bribing my children with a sweet treat in a desperate situation (or lengthy flight delay). Ideally build in some time afterwards for you child to run off that sugar shock!
Here are a couple spots in DFW to finds some yummy sweets:
Garrett Popcorn A20 and B28
Lick Candy E33
Natalie's Candy Jar A15, B41 and C6
Sugarphoria C33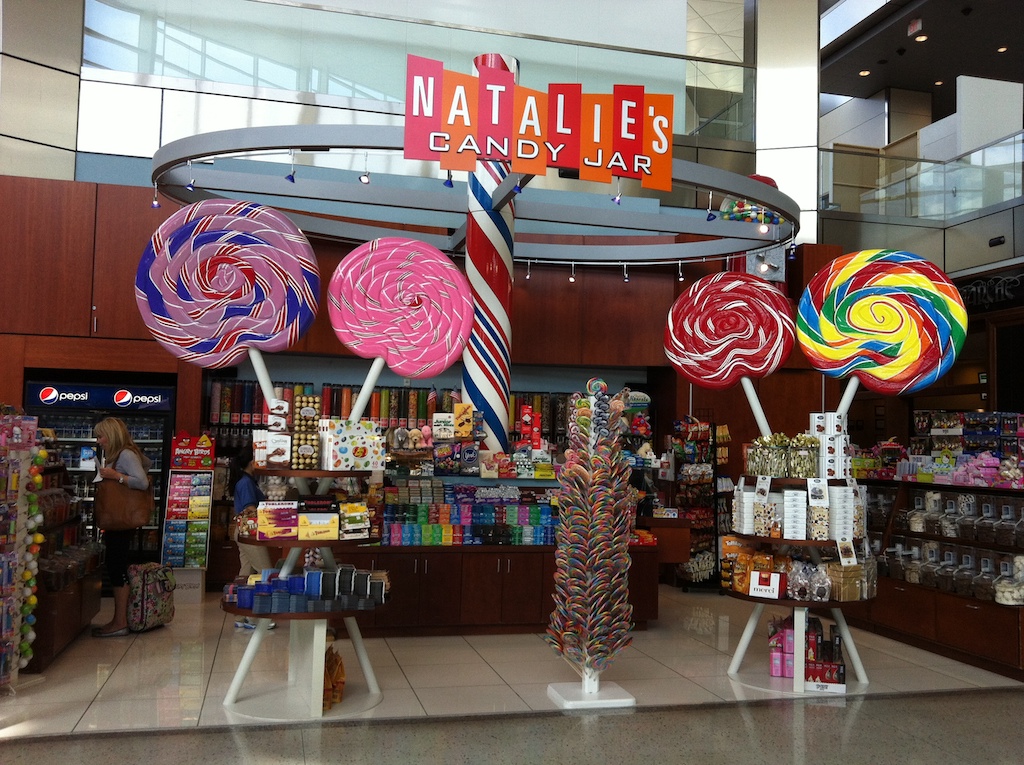 7. Family Friendly Hotels Near DFW
Our stays at DFW with kids have often involved a layover. After many trips where we have had to get on and off shuttle buses, I have come to the conclusion that staying at or as close to the airport as possible is entirely worth the extra cost when traveling with kids.
Fortunately, there are 2 hotels at DFW. Both are Hyatts and both do an exceptional job with families from having all the gear (cribs, high chairs etc.) to having an excellent and healthy kids' menu.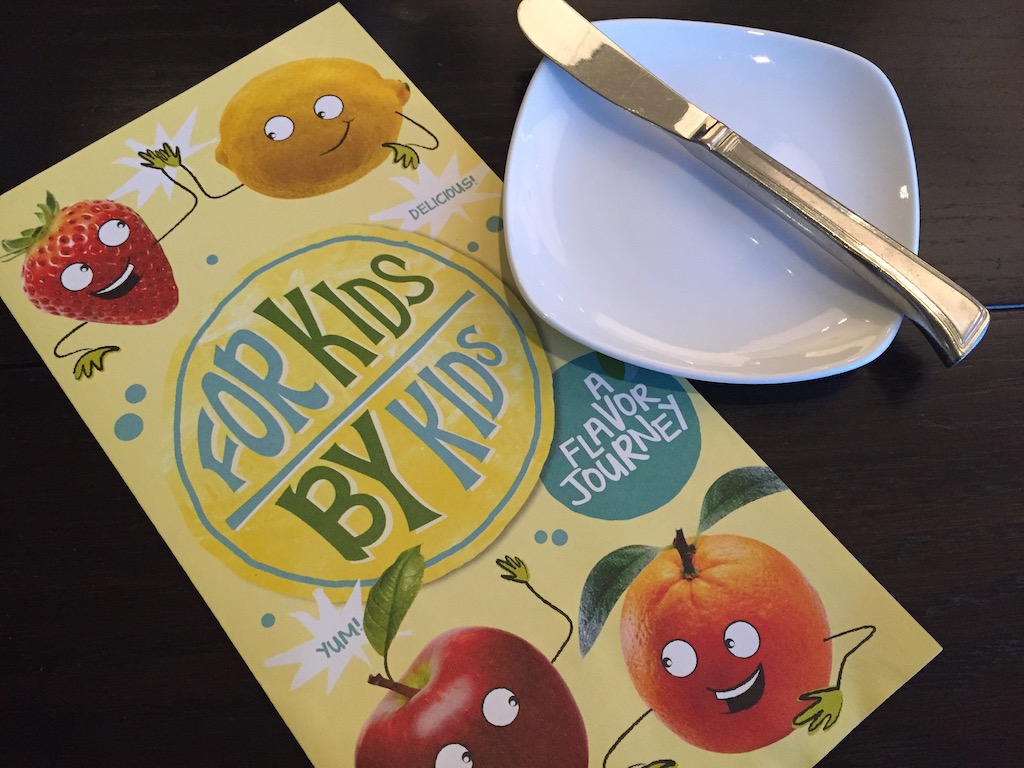 For a big splurge, we love the Grand Hyatt in terminal D. I cannot impress upon you enough what a luxury it is to come off a plane and take the escalator up into their oasis of calm. I justify our stays there as part of our vacation, not just a layover hotel.
The Hyatt Regency just a very short shuttle ride off of terminal C is also very good and provides a more affordable option.
Both have pools and in-house restaurants which can be a big benefit with kids.
If you want to take a quick peek at the Grand Hyatt DFW Airport hotel, here is a little 1 minute video:
8. More Information and Assistance
If you have something you need help with while at DFW, you can text, call, or email the Customer Experience Team at +1 972-973-4968 or [email protected]. The Experience Hub is staffed 24/7 and the team can help with just about any question or concern.
They have handled everything from helping people navigate through the terminals, to providing formula, diapers, cots and blankets when families have had delayed or cancelled flights. They say they would even be happy to help you if you just wanted to know where the closest restaurant to your gate that serves chicken nuggets is !
For more DFW family friendly resources, please see this link.
Related Posts