Last update: October 8th, 2022 at 08:34 am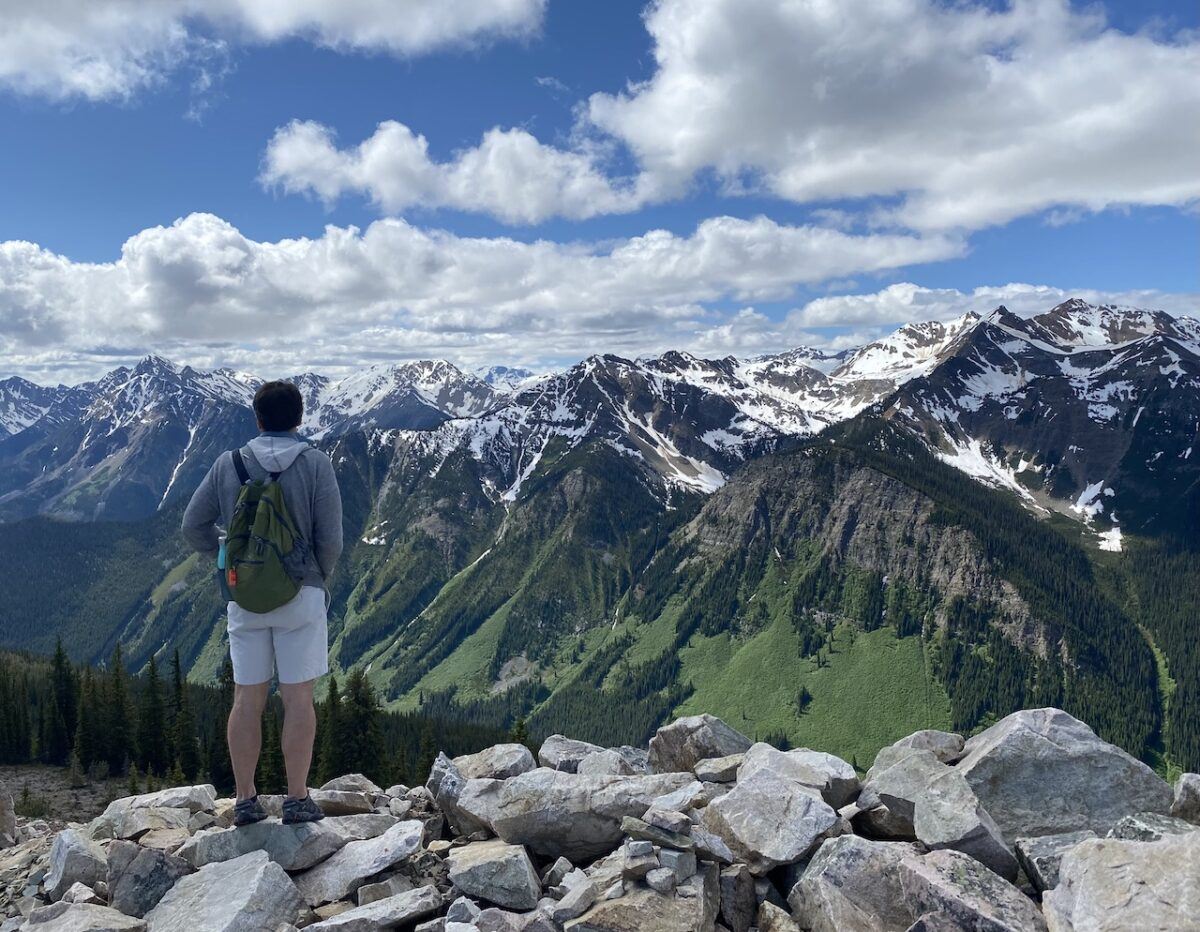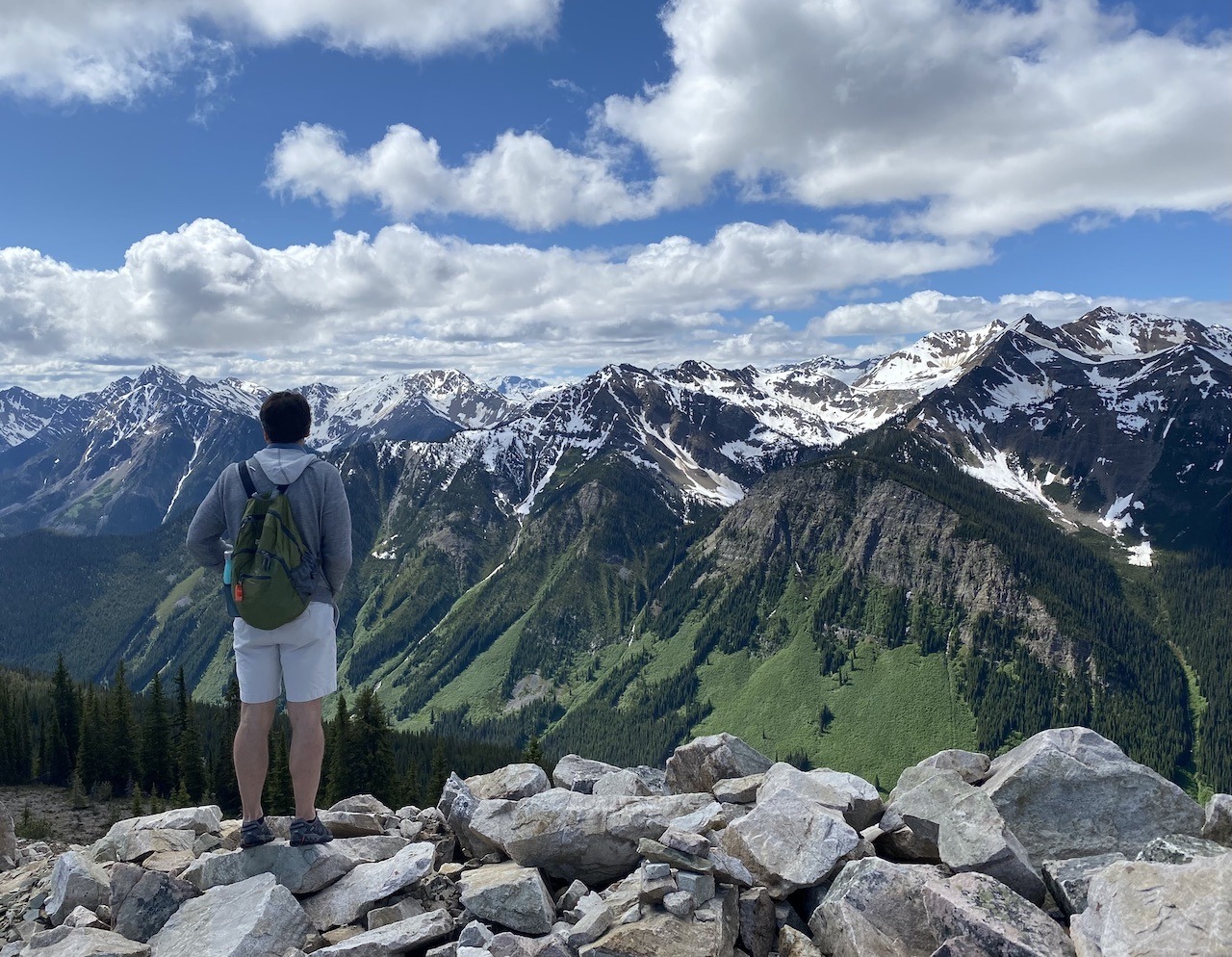 Affiliate Disclosure: This post on things to do in Golden, BC contains affiliate links. If you click on a link and make a purchase, I may receive a small commission at no cost to you. All opinions are entirely my own.
Golden B.C. – An Introduction
Move over Whistler – British Columbia has a new adventure hub in the mountain town of Golden!
As a family, we originally discovered Golden as a ski resort destination (home to the epic Kicking Horse Mountain Resort). Many years later, with our international summer travel plans scuttled (along with everyone else's of course), we decided that it was high time to get to know our own province a little better. We packed up all of our outdoor and hiking gear (of which we owned precious little at the time) and set out on a B.C. Rockies road trip.
At the top of our must-see places was the small town of Golden. I had actually been following the Tourism Golden Instagram feed for quite a while and knew about the plethora of outdoor adventures activities offered there – from whitewater rafting, to scaling a mountainside on one of Canada's most unique via ferratas. Surrounded by 6 national parks, I also knew it would make a great base for our newly acquired hobby – hiking.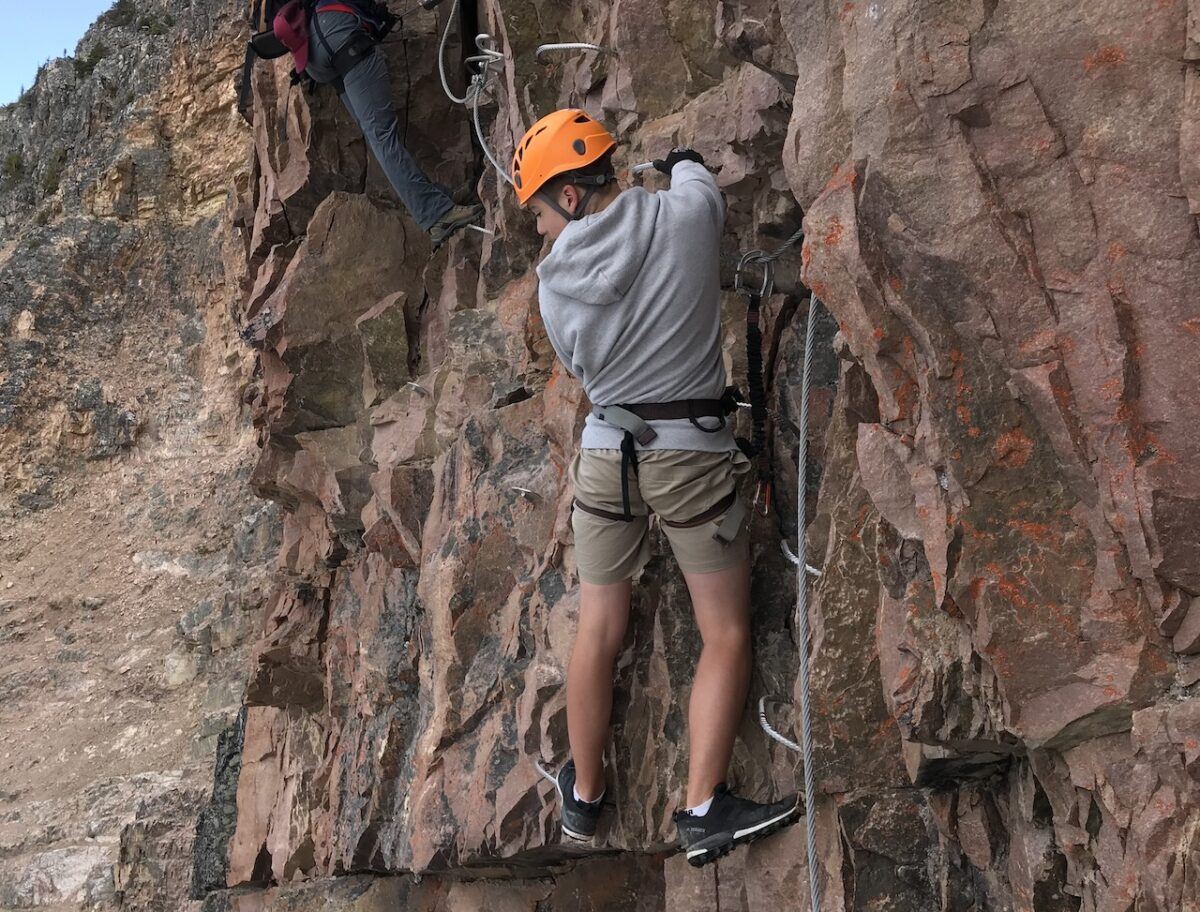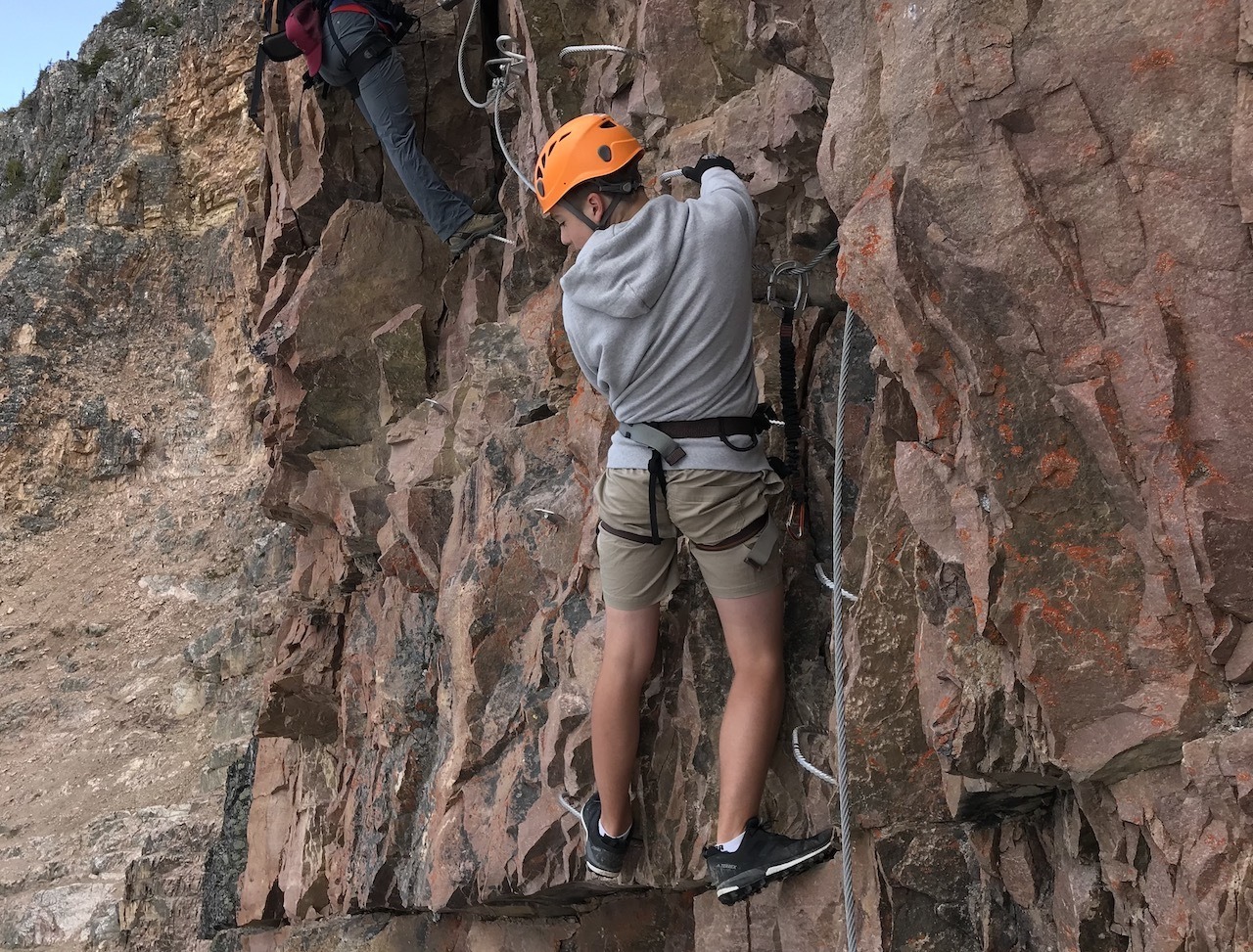 In a hurry? Take me straight to the list of things to do in Golden.
A Bit of Golden History
The town of Golden lies within the territory of the Ktunaxa people who have lived the region for more than 14,000 years. Other Indigenous peoples also moved through this area on a seasonal basis to fish, hunt and harvest, including the Secwe'pemc people (the Shuswap Tribe).
Loggers and Canadian Pacific Railway workers set up camp in what is now Golden in the late 1800s. The outpost became popular as a Rocky Mountains adventure destination shortly thereafter. Recognizing how special the area was, the CPR recruited Swiss guides to take would-be adventurers into the mountains safely.
Fun Fact: Between 1910-1912, six chalets were built by the CPR for the Swiss guides and their families. This historic community named Edelweiss Village stands just on the outskirts of Golden. You can buy the whole 50+ acre village for less than the price of a house in Vancouver. (Mind you, you can buy a lot of things for less than the price of a house in Vancouver!)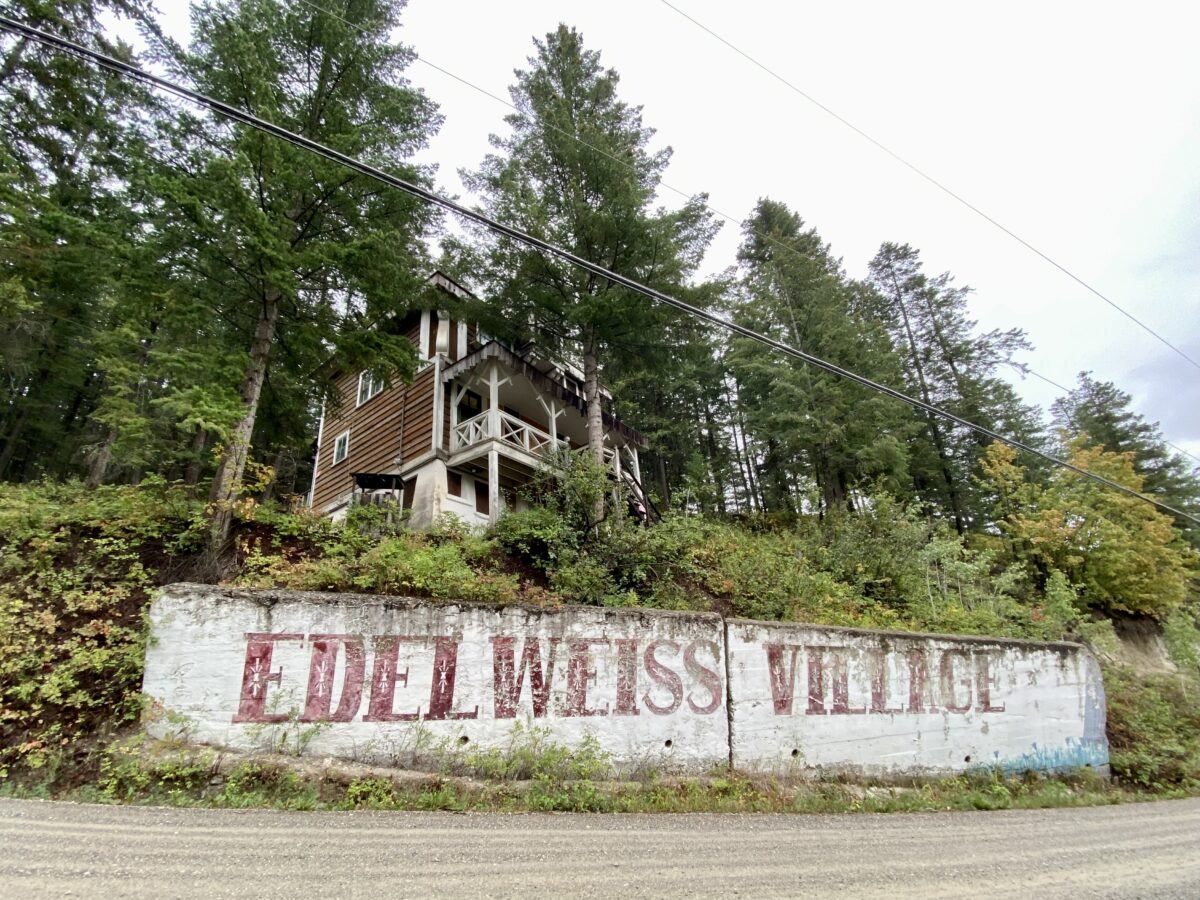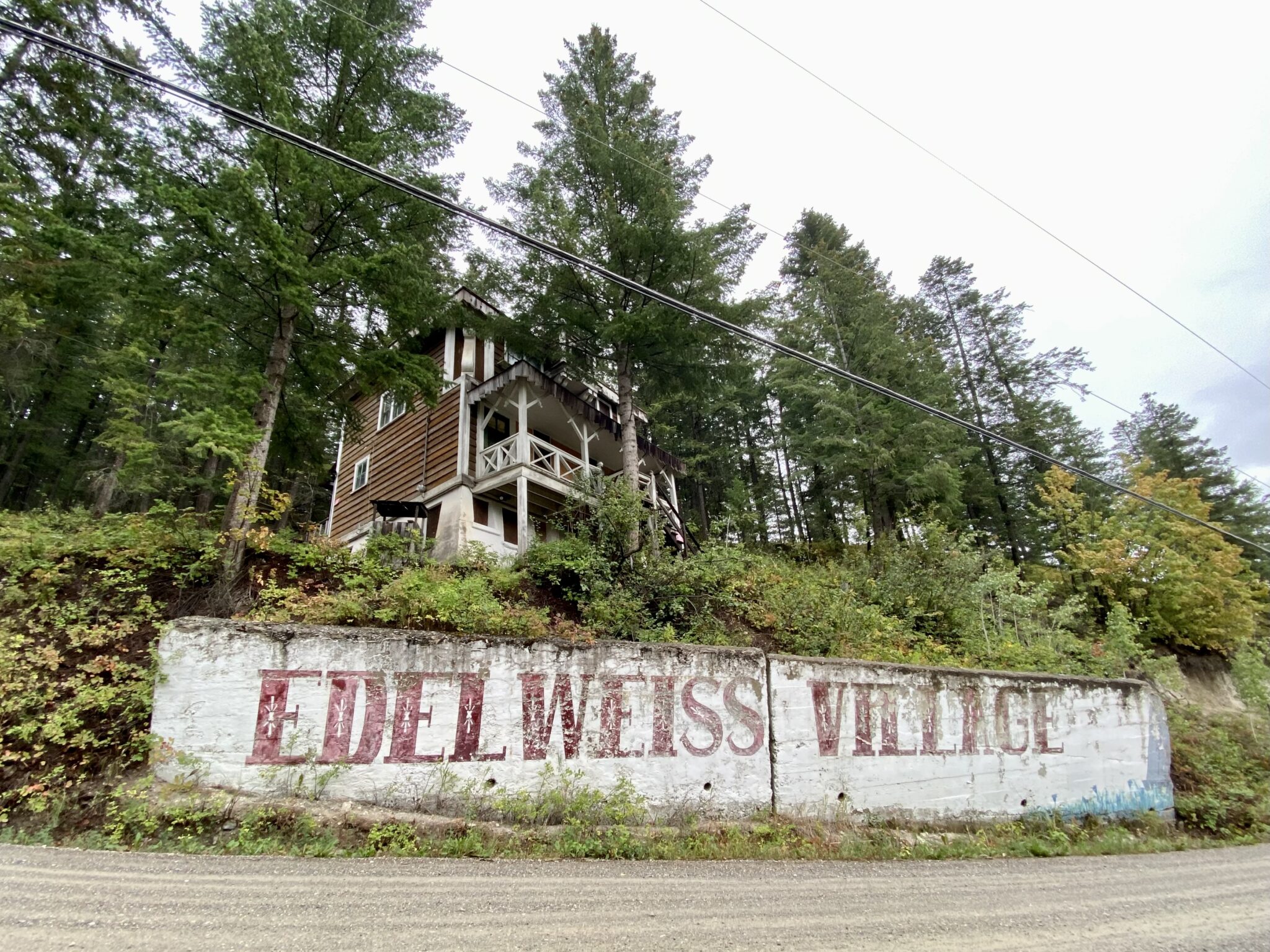 Want to learn more? Watch this 3 minute history of Golden video courtesy of the Museum of Golden.
Getting to Golden
Before sharing all the fantastic things to do in Golden, B.C., I want to briefly address the getting there piece. Golden, B.C. is located between the Canadian Rockies and Columbia mountain ranges, where the Kicking Horse River and Columbia River meet. While technically in British Columbia, it is near the edge of the Alberta border making it a much shorter road trip from Calgary than from Vancouver.
From Calgary (or Banff)
Golden is a 3 hour drive from Calgary, or 1.5 hours if you are only driving from Banff to Golden.
There is a major feat of engineering in progress along a section of the Trans-Canada Highway (Hwy #1) just east of Golden. This is allowing for the twinning of the lanes through Kicking Horse Canyon. Although this project has meant closing the road at times (delaying drivers with only one alternating lane open), generally the closures are avoided during peak traffic times. (For example, there are no daytime closures during the summer season.)
Note: In the event of a full road closure (usually in low season), traffic is re-routed south through the town of Radium Hot Springs. This adds about 1.5 hours to the journey. For more information, see Kicking Horse Canyon updates.
Between Calgary and Golden you will find some of the most spectacular scenery in North America. It's worth making a full day trip of it if you have the time. These points of interest include Banff National Park, the beautiful Lake Louise (almost exactly at the half-way point), as well as Wapta Falls, Takakkaw Falls and Emerald Lake. (The latter 3 are all within Yoho National Park.)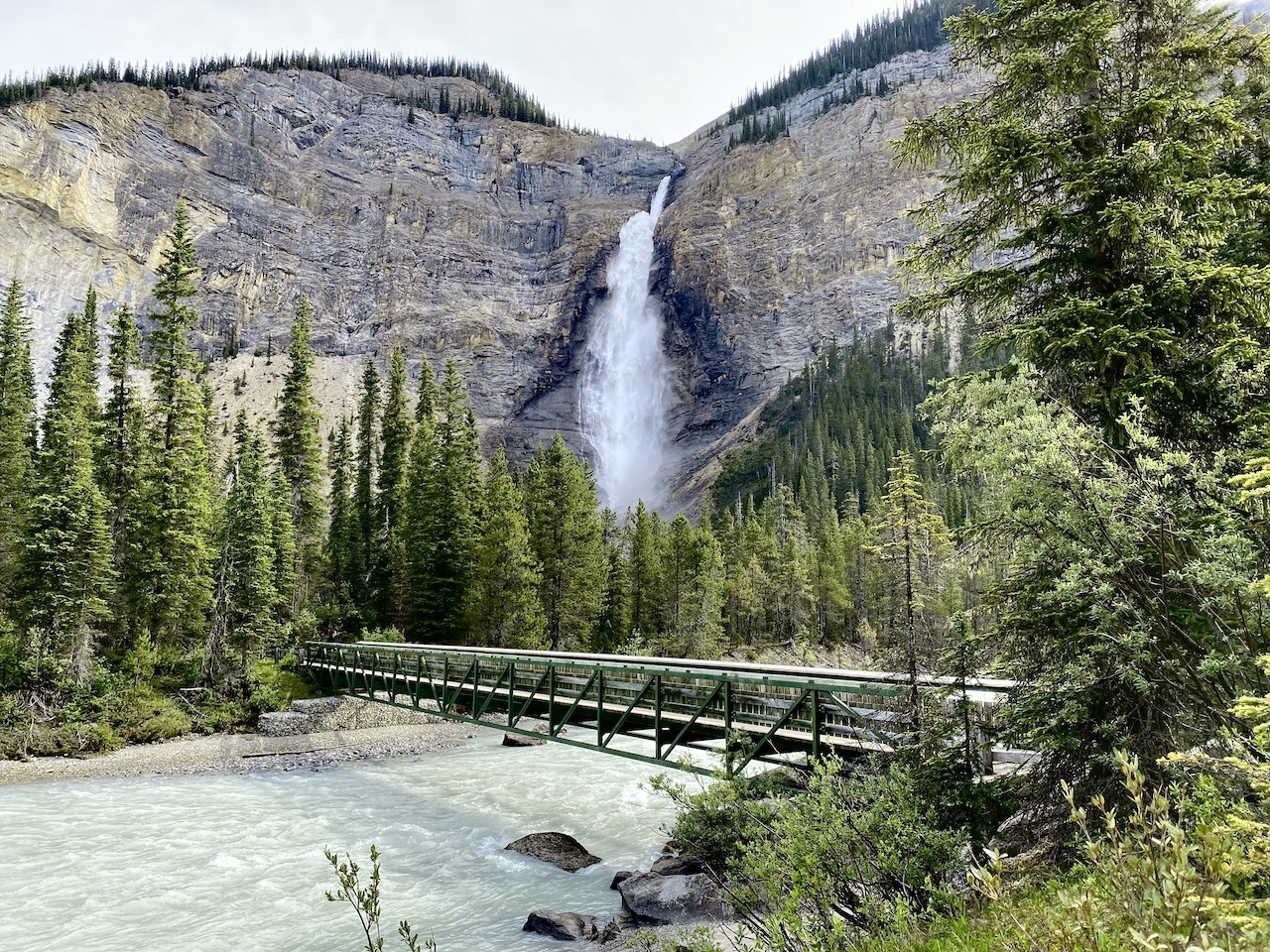 Note: A park pass is required to visit Canada's national parks. As Golden is surrounded by 6 of them, it most likely will make sense to buy the annual pass rather than a day pass. Learn more at The Discovery Pass.
From Vancouver
The drive time from Vancouver to Golden is 9.5 hours, which is clearly a lot for one day. Some popular places to break up the trip with an overnight stay include Kamloops and Revelstoke. (Revy is an adventure hub in its own right.)
Between Revelstoke and Golden lies Rogers Pass which is an absolutely stunning 1.5 hour drive. Along the way you pass through Mount Revelstoke National Park and Glacier National Park. There are numerous places to stop for anything from a boardwalk stroll to a more ambitious hiking trail.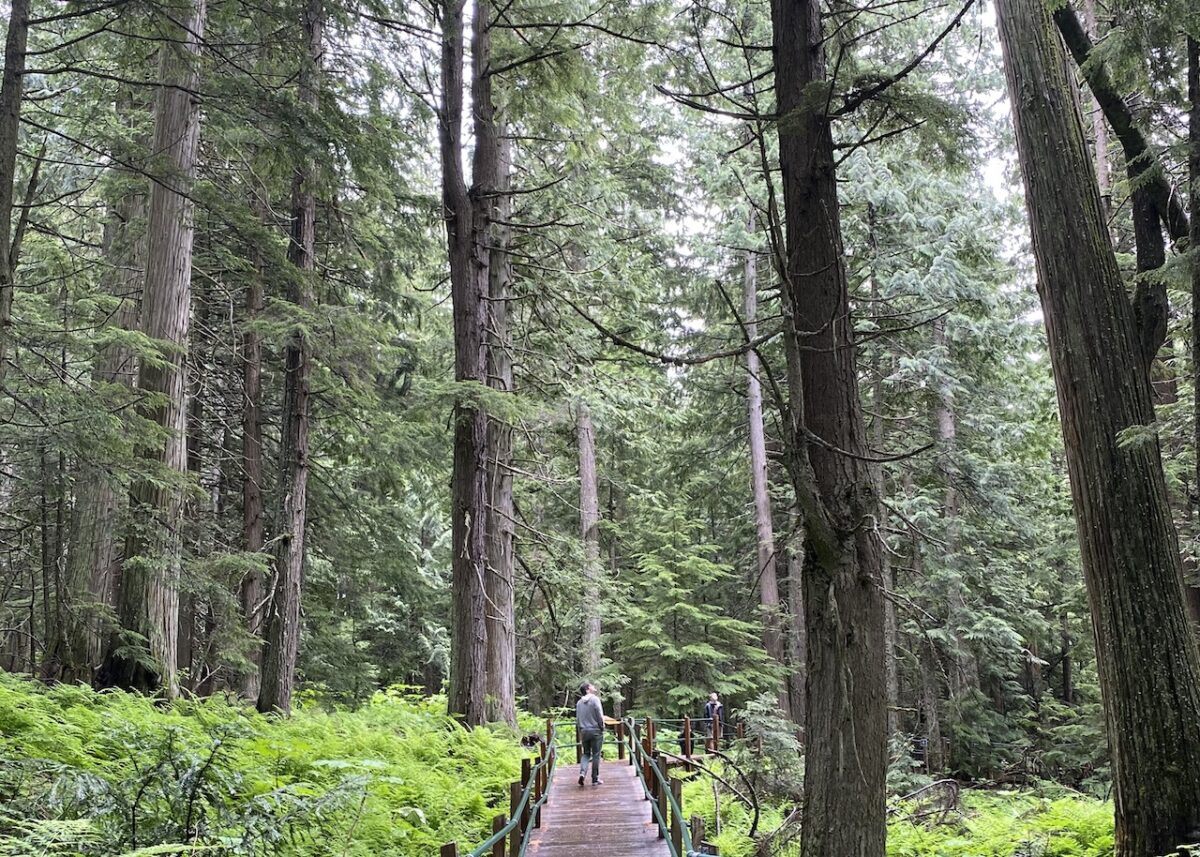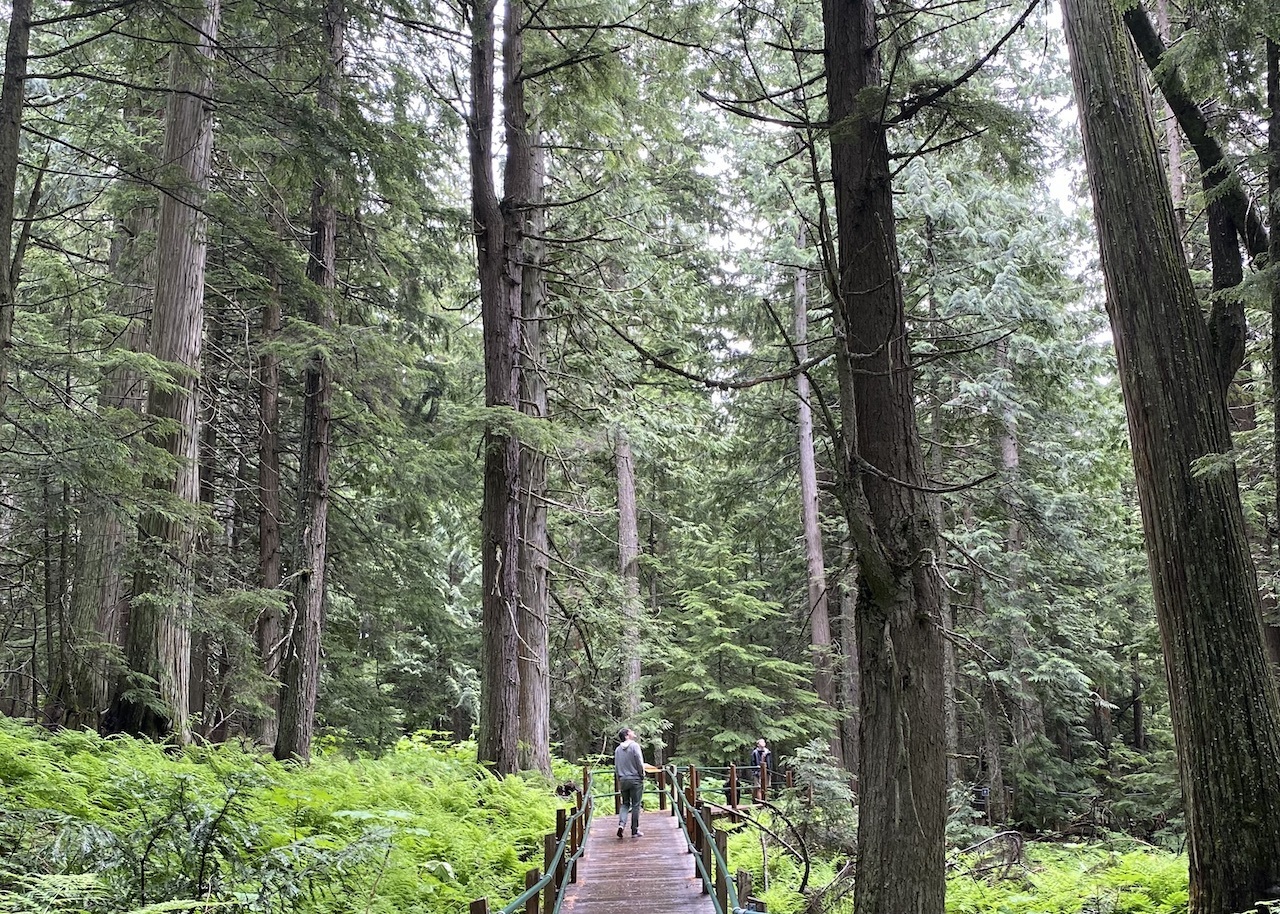 Need a pit stop? Check out the Roger Pass Discovery Centre near the summit of the pass. This museum offers interactive displays and a replica of this region's historic railway and snowshed.
Note: As you cross through Rogers Pass, you move from Pacific Time (PST) to Mountain Time (MT), losing 1 hour.
The 12 Best Things to do in Golden, B.C.
Please see the following list of the best Golden, BC attractions. Whether Golden is your primary destination, or you are just passing through, be sure to give yourself at least a couple of days to explore. There is just so much to see and do!
The Golden Skybridge
The Golden Skybridge is an adventure centre just outside of Golden that boasts 2 of Canada's highest suspension bridges. Additional fun features include a huge kids' adventure playground (a great place for young kids), an outdoor climbing wall, an adrenaline-inducing canyon zip line, a treetop ropes course, axe-throwing and more!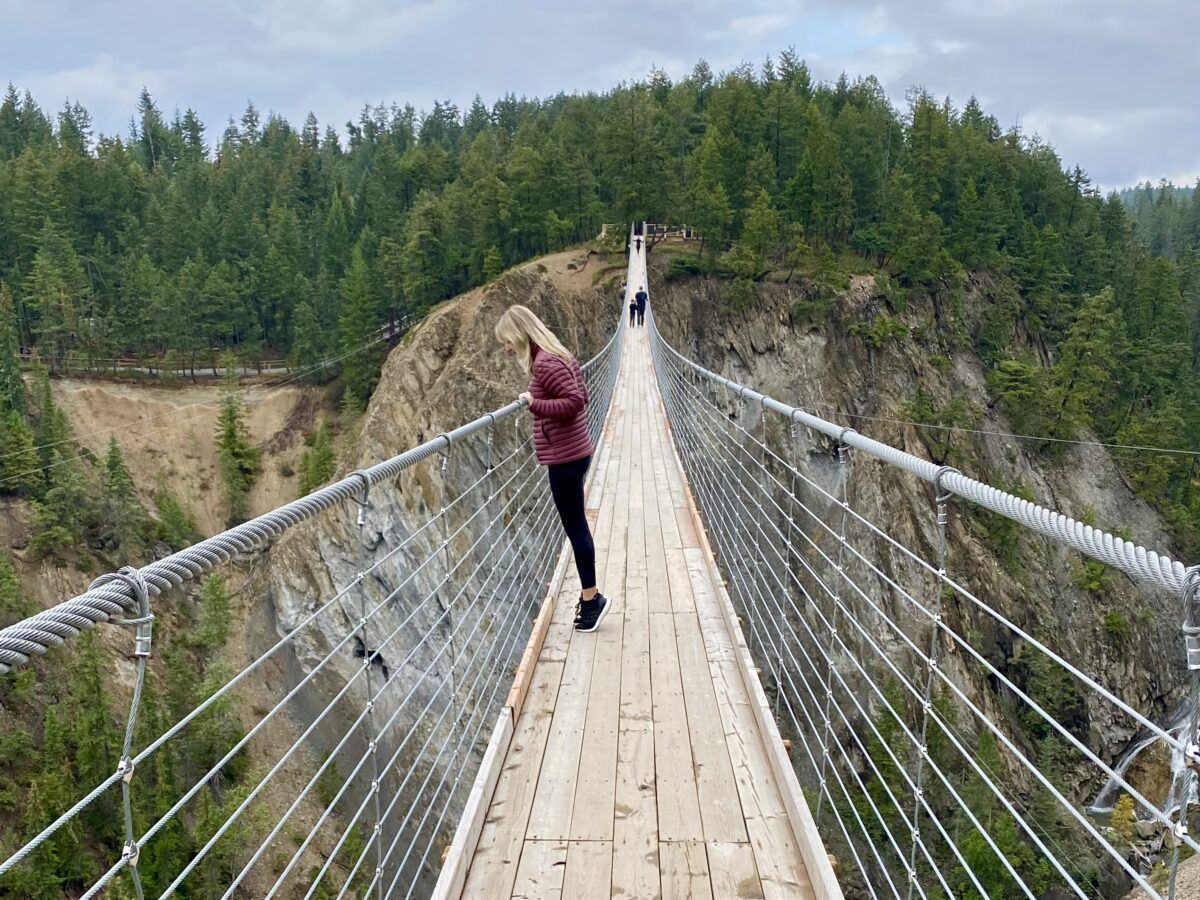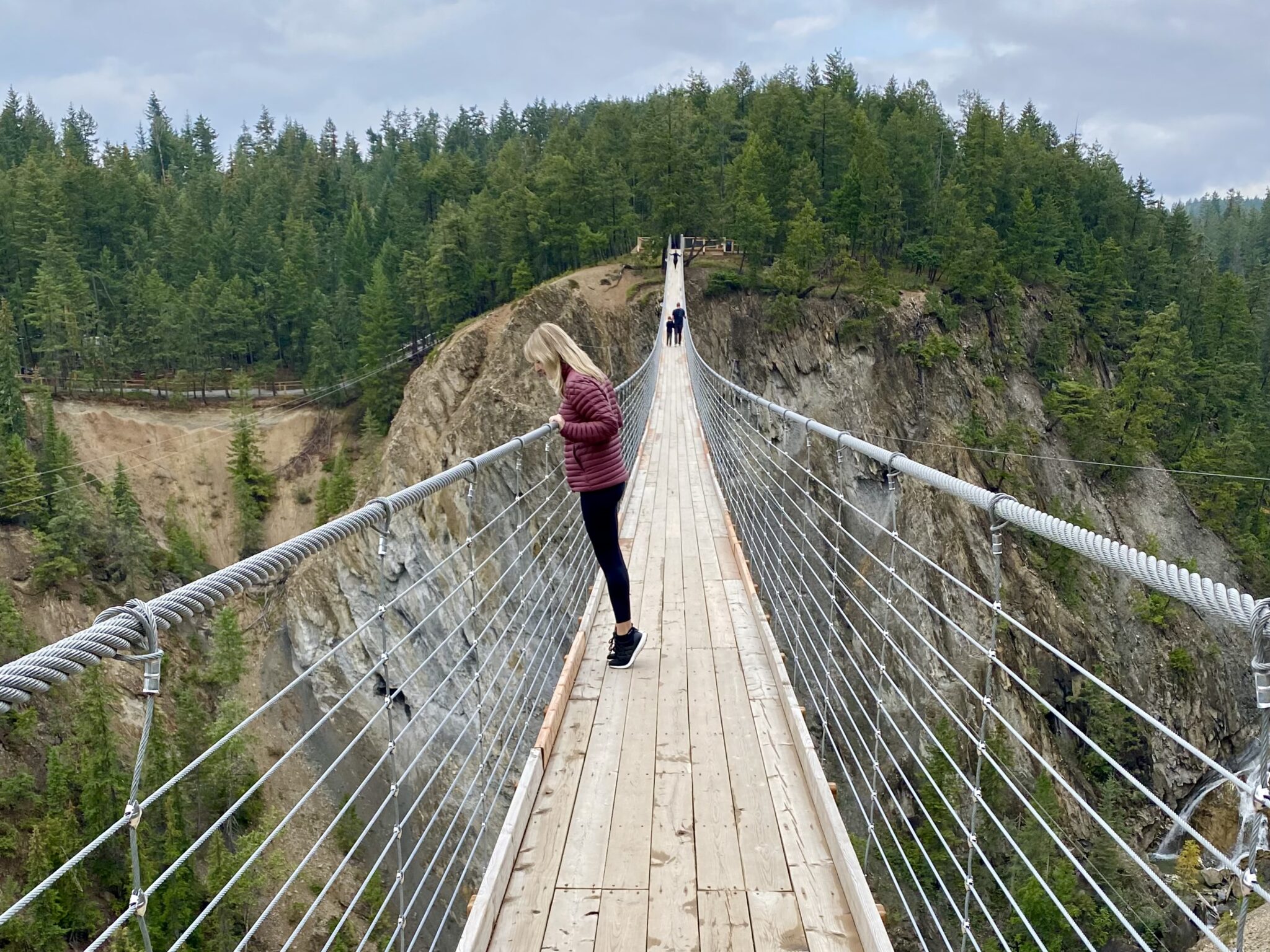 In the summer of 2023, Golden Skybridge will be opening a Canyon Swing and a Rail Rider Mountain Coaster. Learn more here or read recent Tripadvisor reviews.
Note: After visiting the Golden Skybridge in the fall of 2022, my husband could not stop talking about its challenging treetop ropes course. We both had such a great time there and spent way longer than we had originally intended to. As we tucked into a giant meal that night at Golden's famous Reposados Tacos, I think we both felt extra deserving as we'd had such a fun and unexpected workout earlier that day.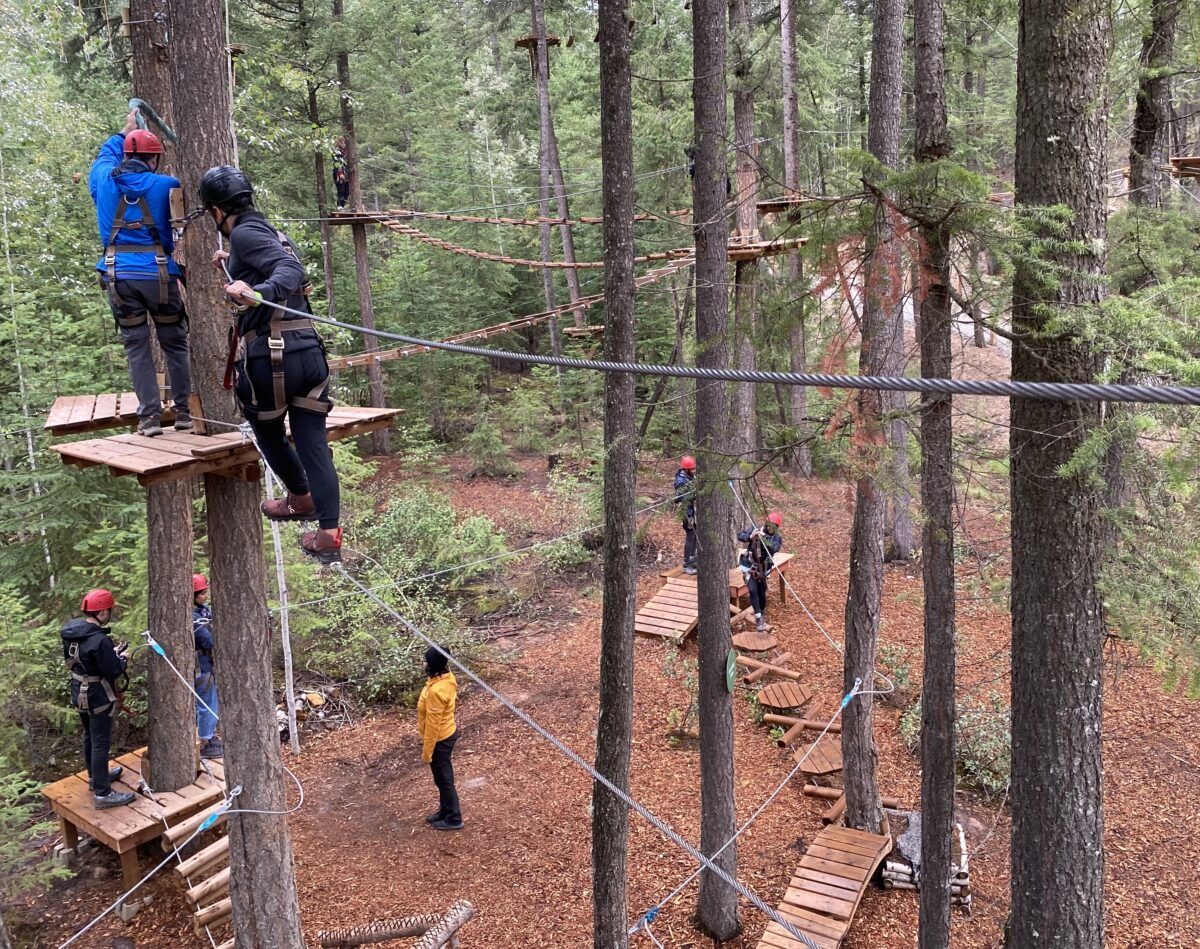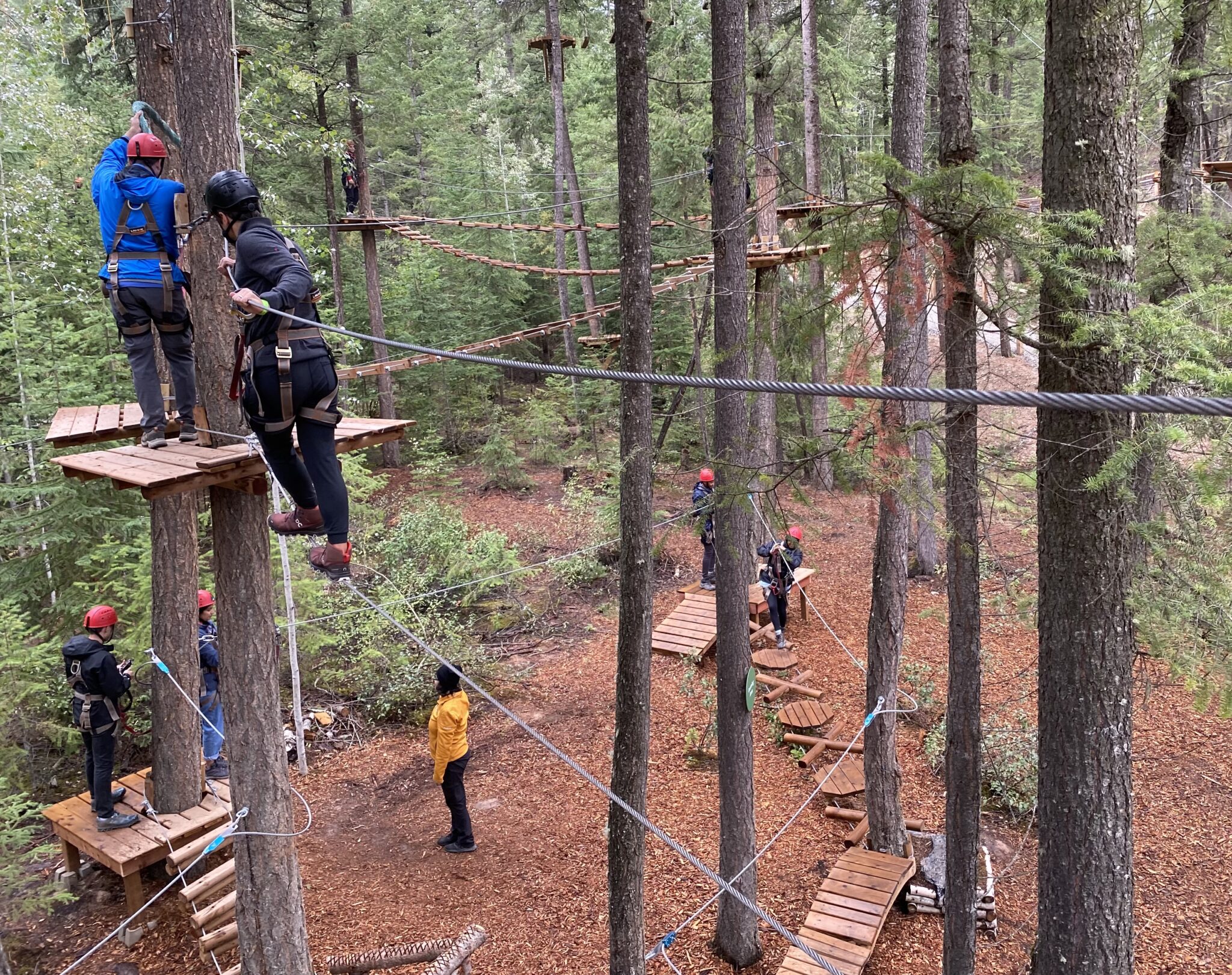 Via Ferrata at Kicking Horse Mountain
Italian for Iron Road, a Via Ferrata is a protected climbing route with a steel cable running along the route that is fixed to the rock.
To experience the Via Ferrata at Kicking Horse Resort, climbers first take a gondola ride to the top of the mountain. They then have the option of 3 courses of varying lengths and degrees of exposure. My teenage son gave this activity a 10/10. (If you have a teen in your house, you may recognize how rare such enthusiasm can be.)
Learn more at KickingHorseResort.com or read recent Tripadvisor reviews.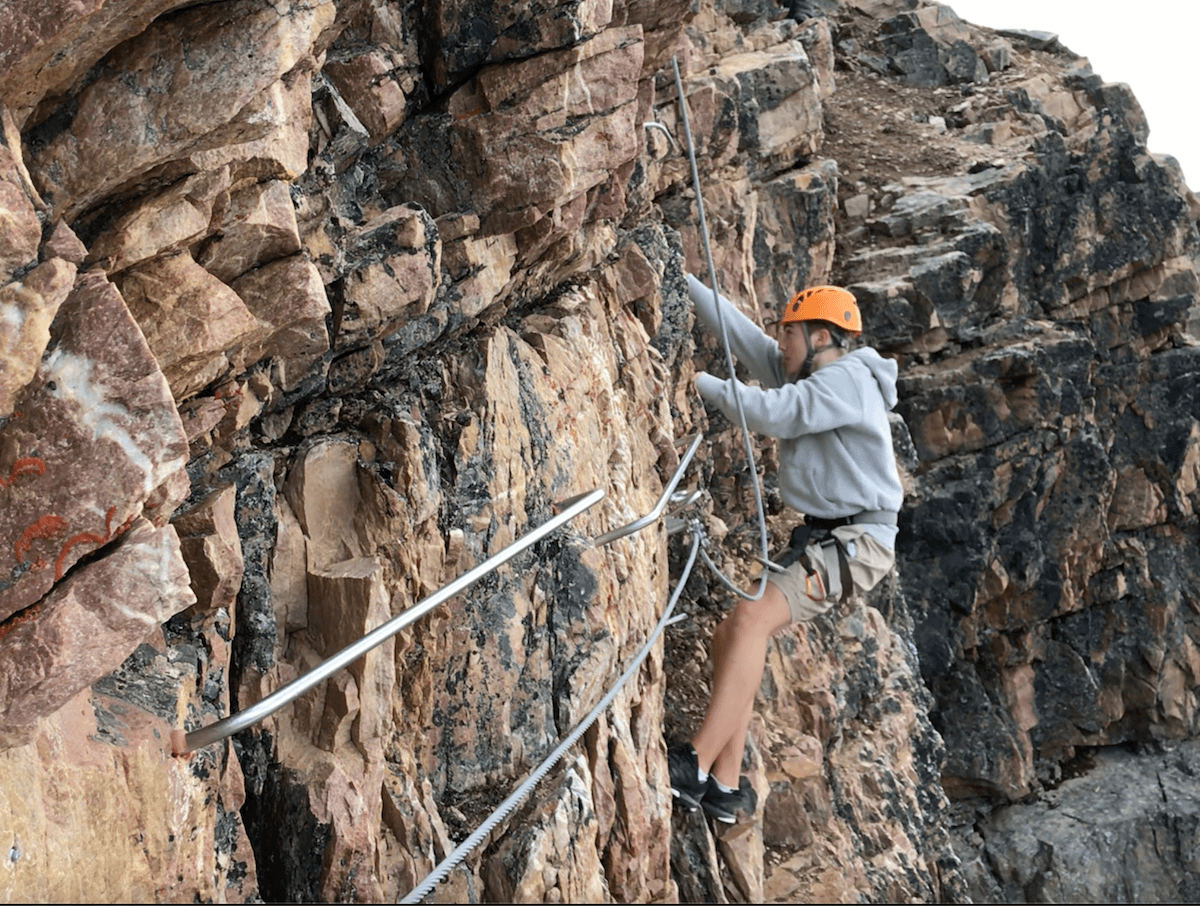 Boo the Grizzly
I am not normally one to share content about animals in captivity. Boo, however, is a notable exception because his situation is quite unique. Orphaned as a cub when his mother was killed by a poacher, he was taken in by Kicking Horse Mountain Resort rather than being euthanized (a common practice for the time*). For over 20 years, Boo has been living a darned good life on his 20 acre grizzly bear refuge in the center the mountain resort.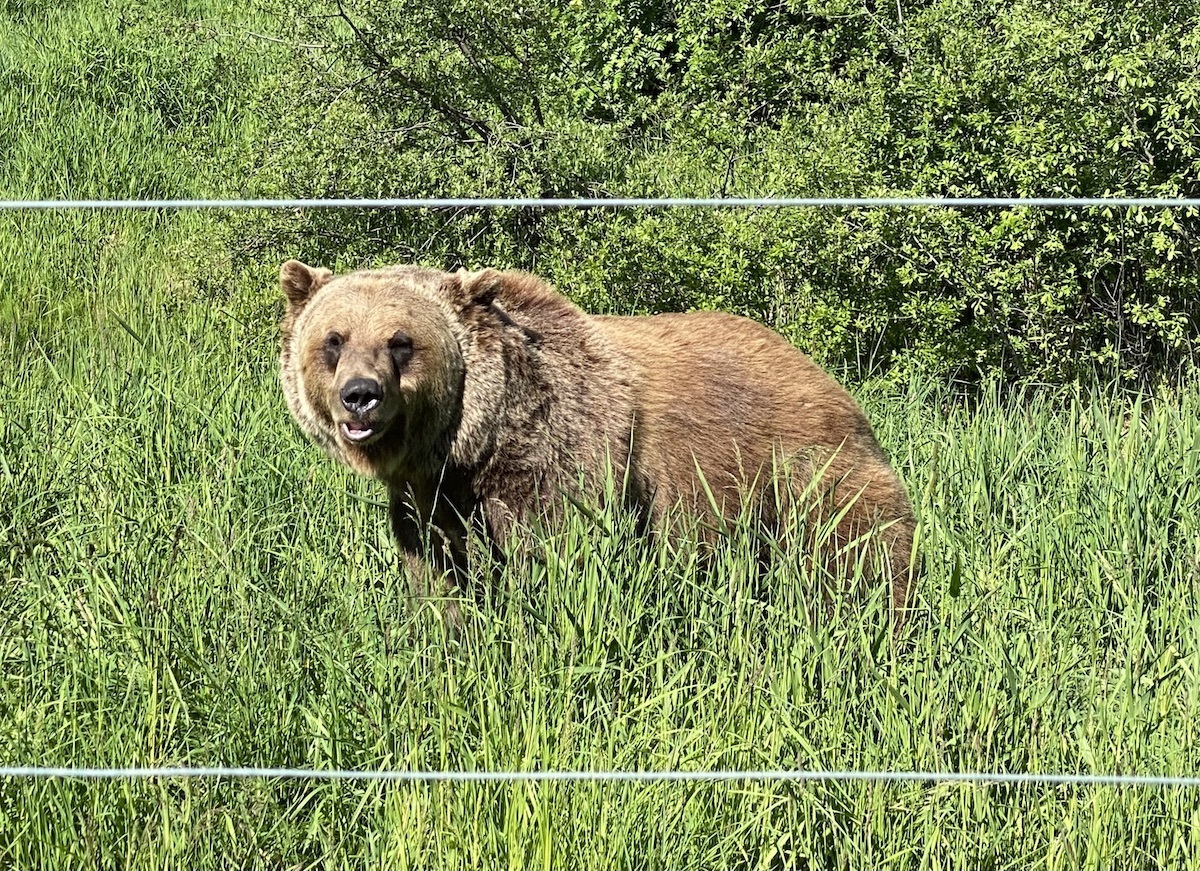 *Note: While the "rewilding" of animals (returning recovered or orphaned animals to the wild) is often the goal in 2022, twenty years ago, this wasn't thought to be a viable option for Boo.
In the summer months, you can often see Boo playing and foraging around his mountain property. I highly recommend joining one of the free interpretive tours as the guides and keepers are incredibly knowledgeable. If you can, visit Boo during the morning hours as that is when he is most active. (Hot summer afternoons are for napping.)
Learn more at the Grizzly Bear Interpretive Centre at KickingHorseResort.com.
The Eagle's Eye Restaurant
Dining at 7700 feet (2350m) at the gorgeous Eagle's Eye restaurant is absolutely a must when in Golden! Officially the highest in Canada, this one-of-a-kind restaurant has excellent food and even better panoramic views from its perch atop Kicking Horse Mountain Resort. Summer or winter – the scenery is absolutely spectacular. (They have a kids' menu too.)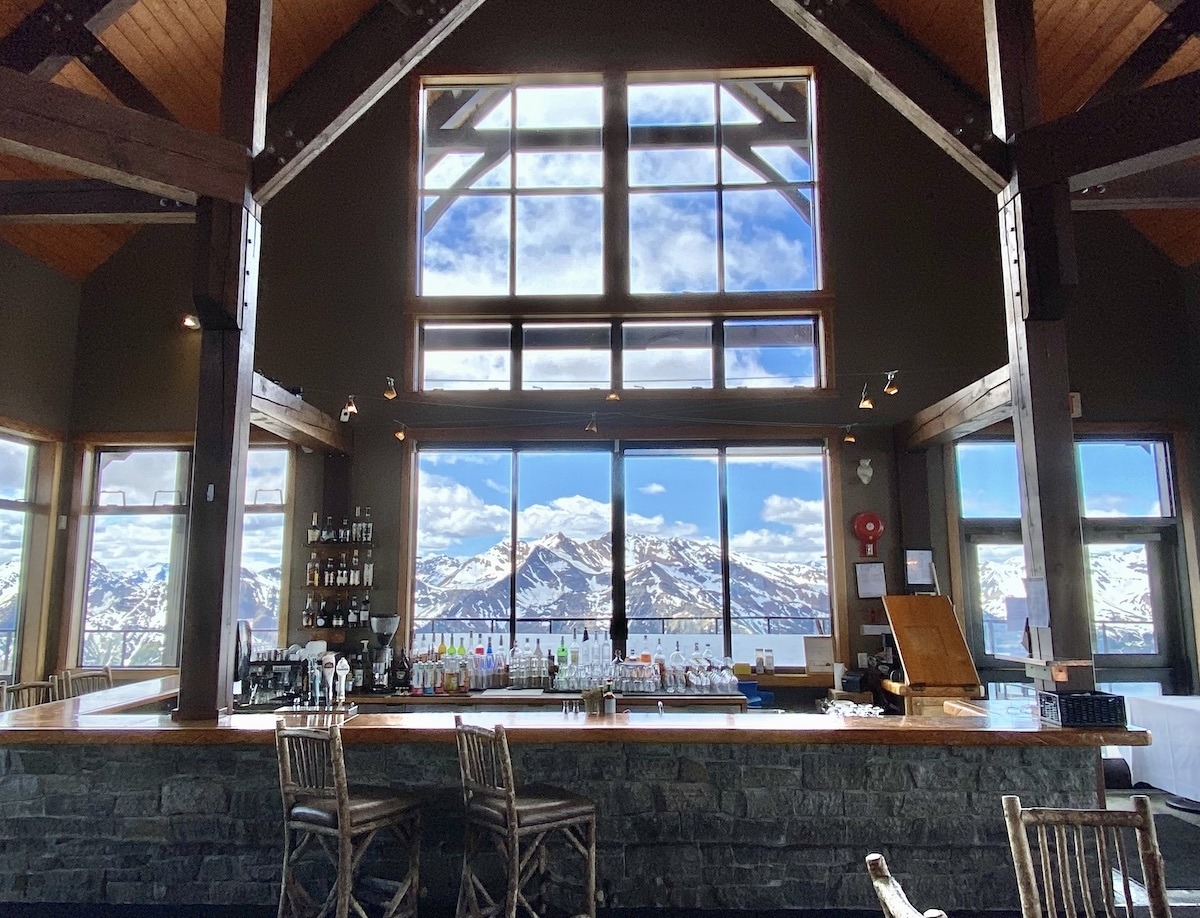 Looking for something truly special? During the winter months, you can rent out the Eagle's Eye Suite above the restaurant for an exclusive stay and first tracks.
Learn more at KickingHorseResort.com or read Tripadvisor reviews.
Kayaking, Canoeing and SUP
Golden is surrounded by rivers and lakes giving visitors ample opportunities to spend time on the water. From a gentle canoe ride, to stand-up paddle boarding, to hitting some whitewater in a kayak, you are going to have an amazing day enjoying the regions natural beauty.
Columbia Wetlands Outpost offers canoe, SUP and kayak rentals right from their very own private dock, providing the perfect entry point for exploring Golden's wetlands. Their adventures include full or half day self-guided options with all equipment, maps and safety gear provided.
See more options for equipment rentals and suggestions on where to paddle on the Tourism Golden website.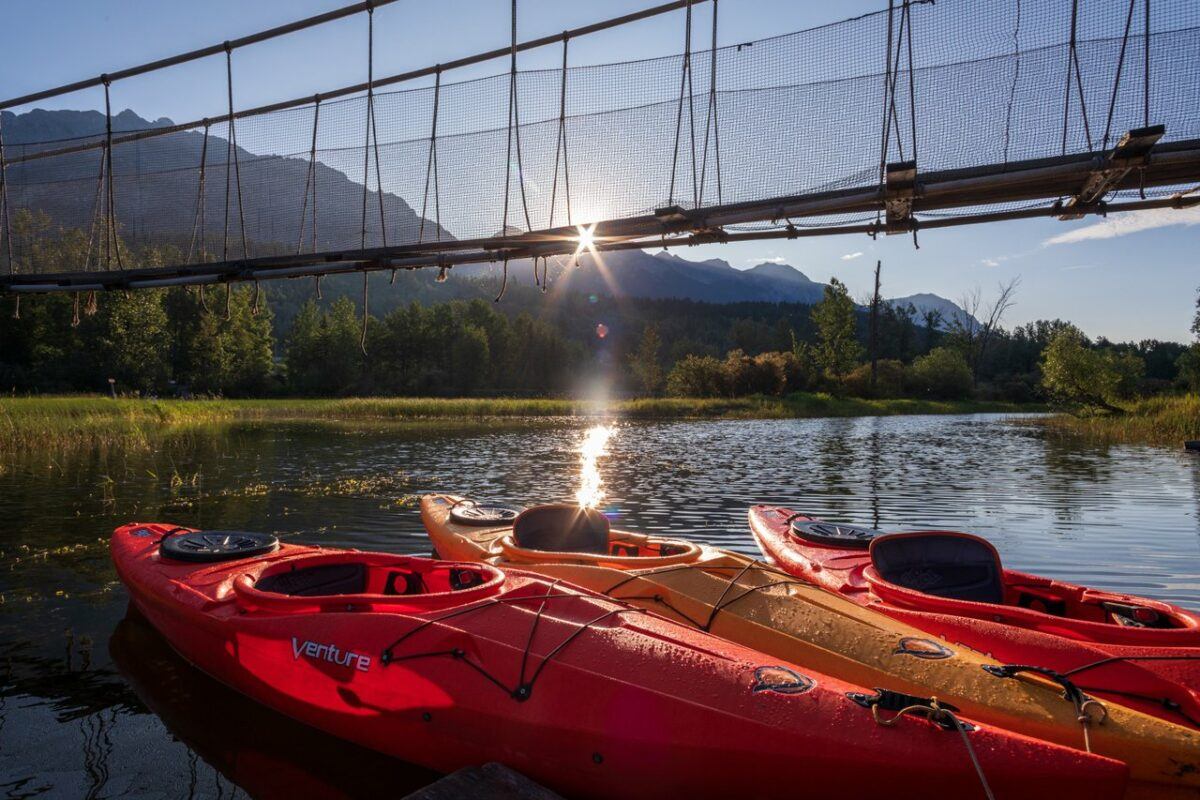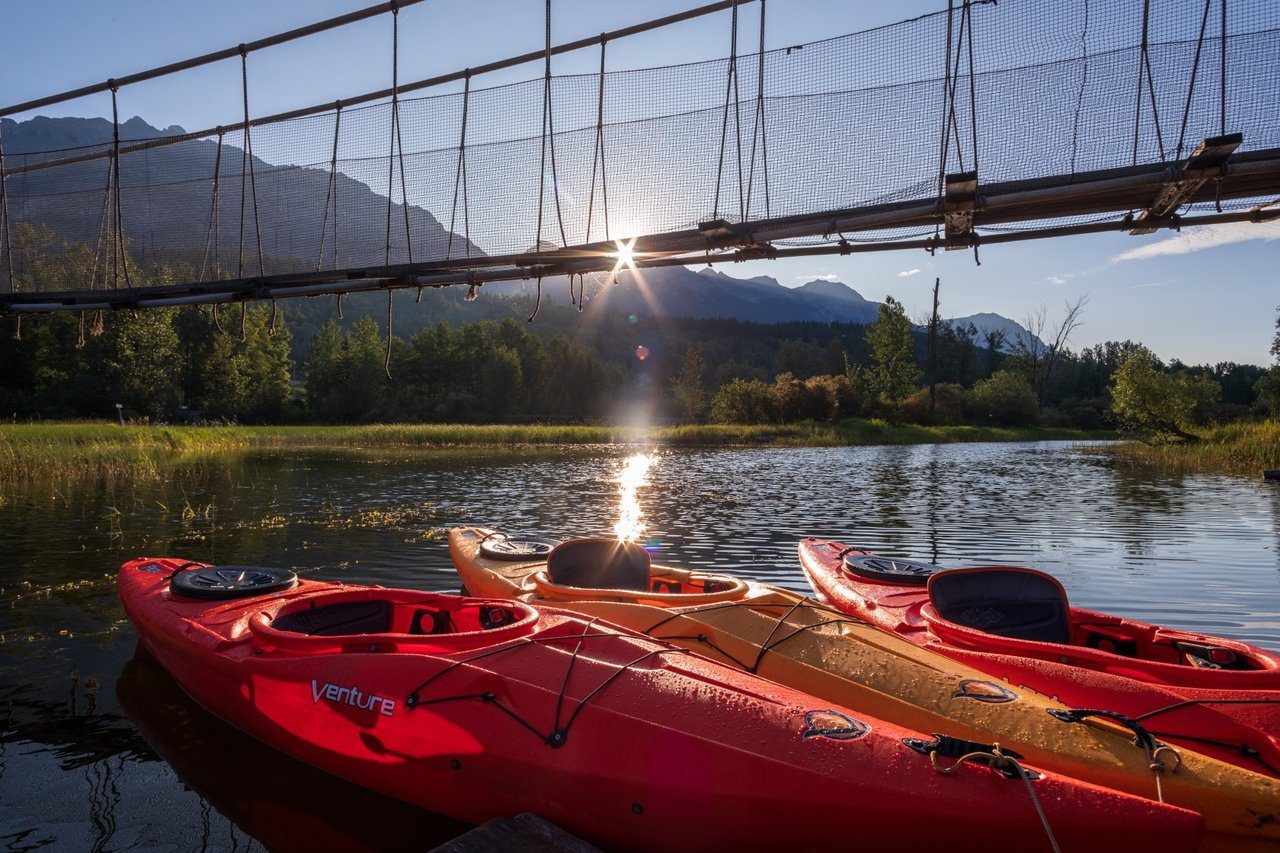 Hiking in Golden
Golden B.C. is a very popular place for hikers. To get your bearings upon arrival, start with the Rotary Trails, that take you around the downtown Golden and along the Kicking Horse River.
You can then move on to bigger challenges. The Terminator Ridge Hike at the top of Kicking Horse Mountain Resort (gondola access only), is a 3km trail that offers amazing views of the surrounding mountain ranges.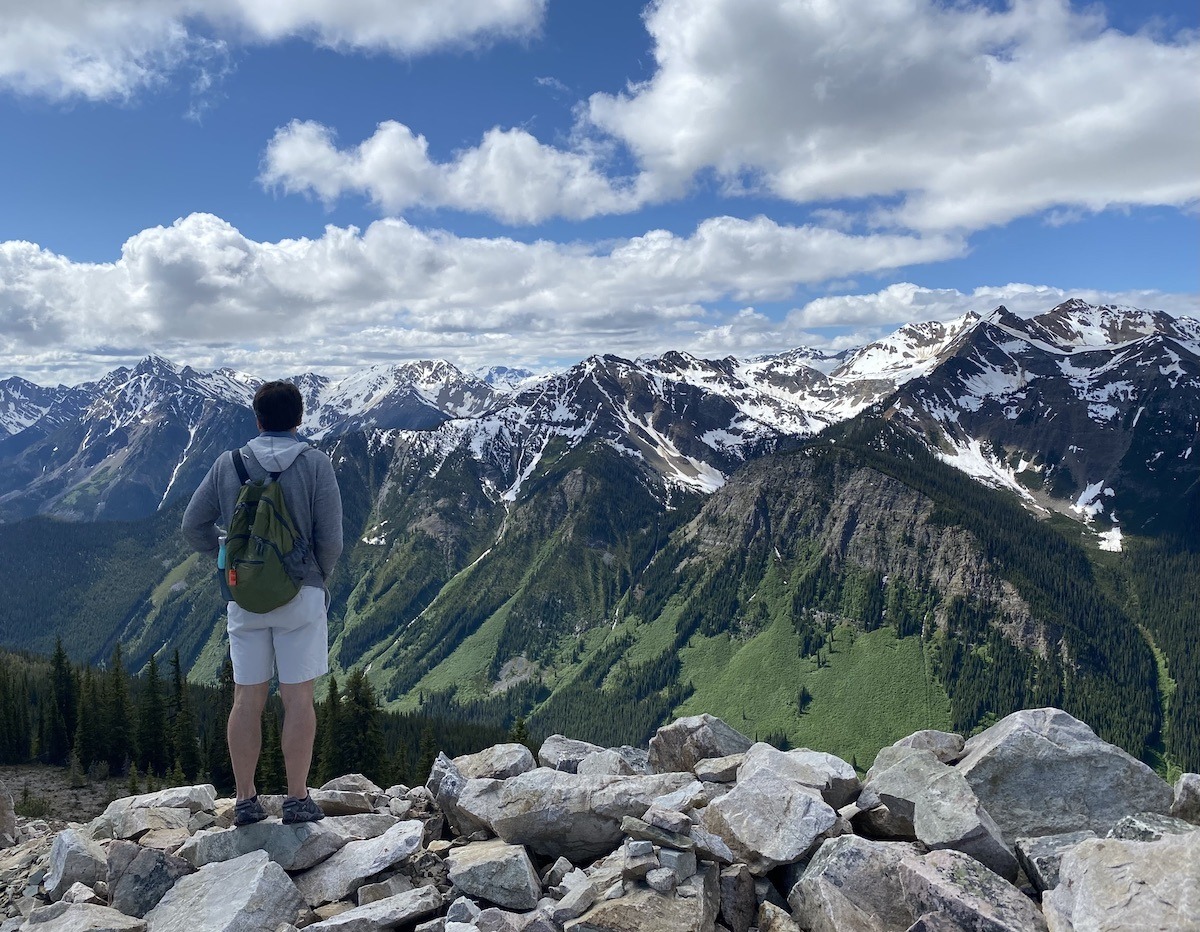 But that is just the beginning! The Golden area is surrounded by national parks with trails abound for every level! While there are dozens of great options, some top picks include the Wapta Falls Trail, Thompson Falls Trail and The Great Glacier Trail.
For more, see: 7 Hikes Near Golden (HelloBC) and GoldenHikes.ca.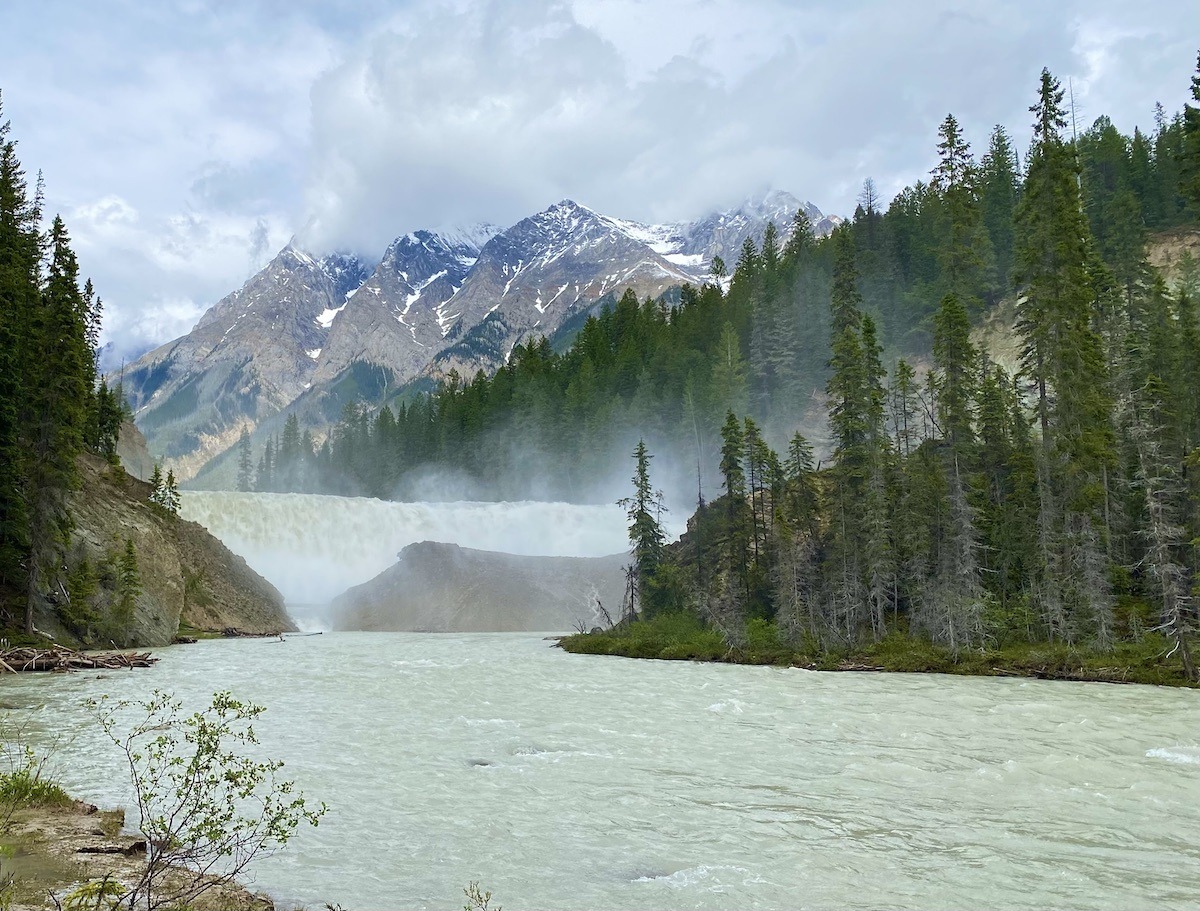 Mountain Biking
If you love mountain biking, then you are going to love Golden! This community has more that 185km of cross country trails, as well as a downhill park at Kicking Horse Mountain Resort (gondola access).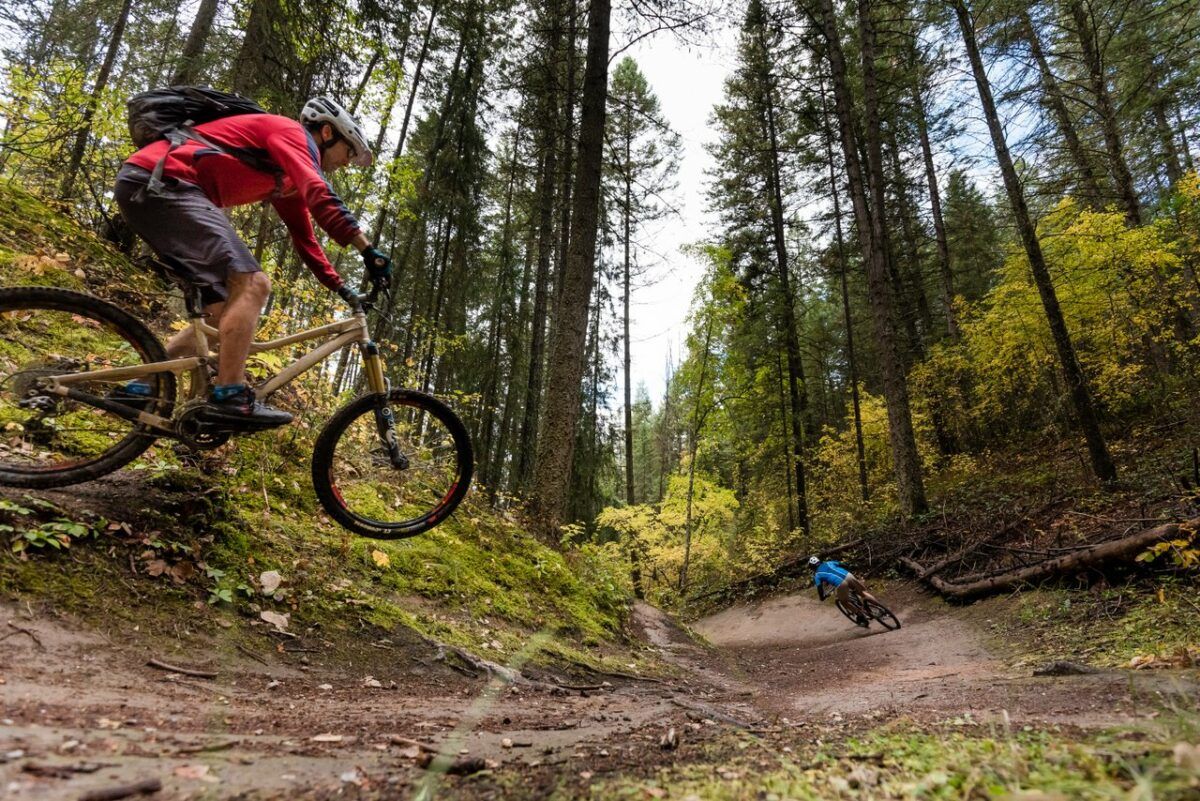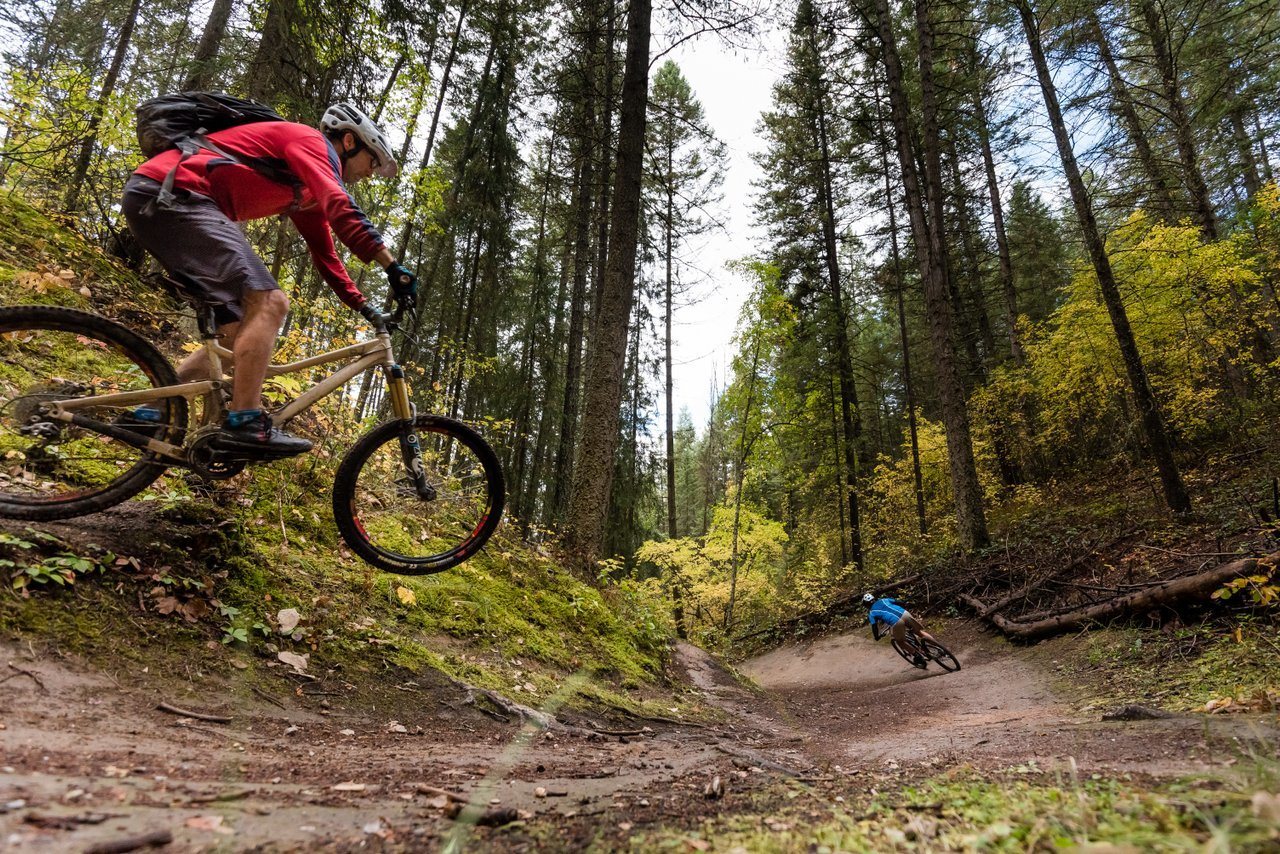 The nearby Mount 7 downhill also provides challenging terrain for mountain bikers combined with spectacular views from the summit. (It is called "Mount 7" because during the spring/summer snow melt, a 7 forms in the snow/ice that can be seen for miles.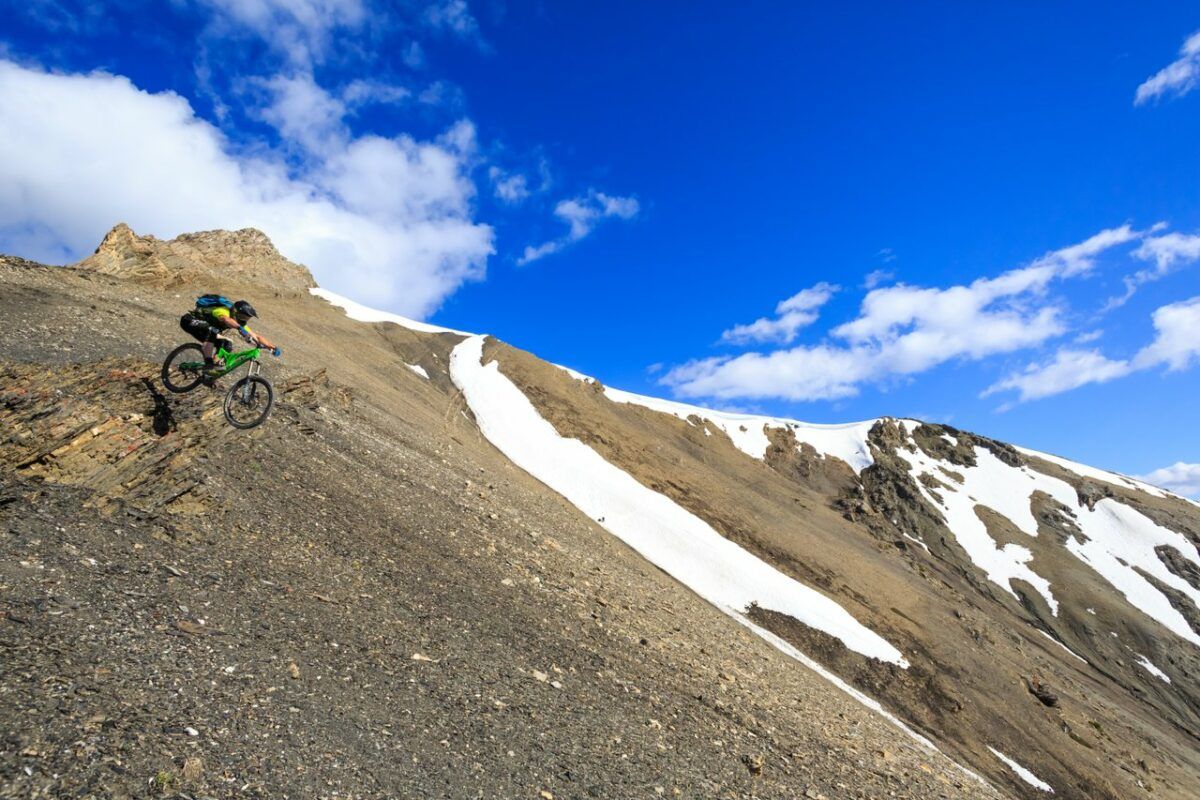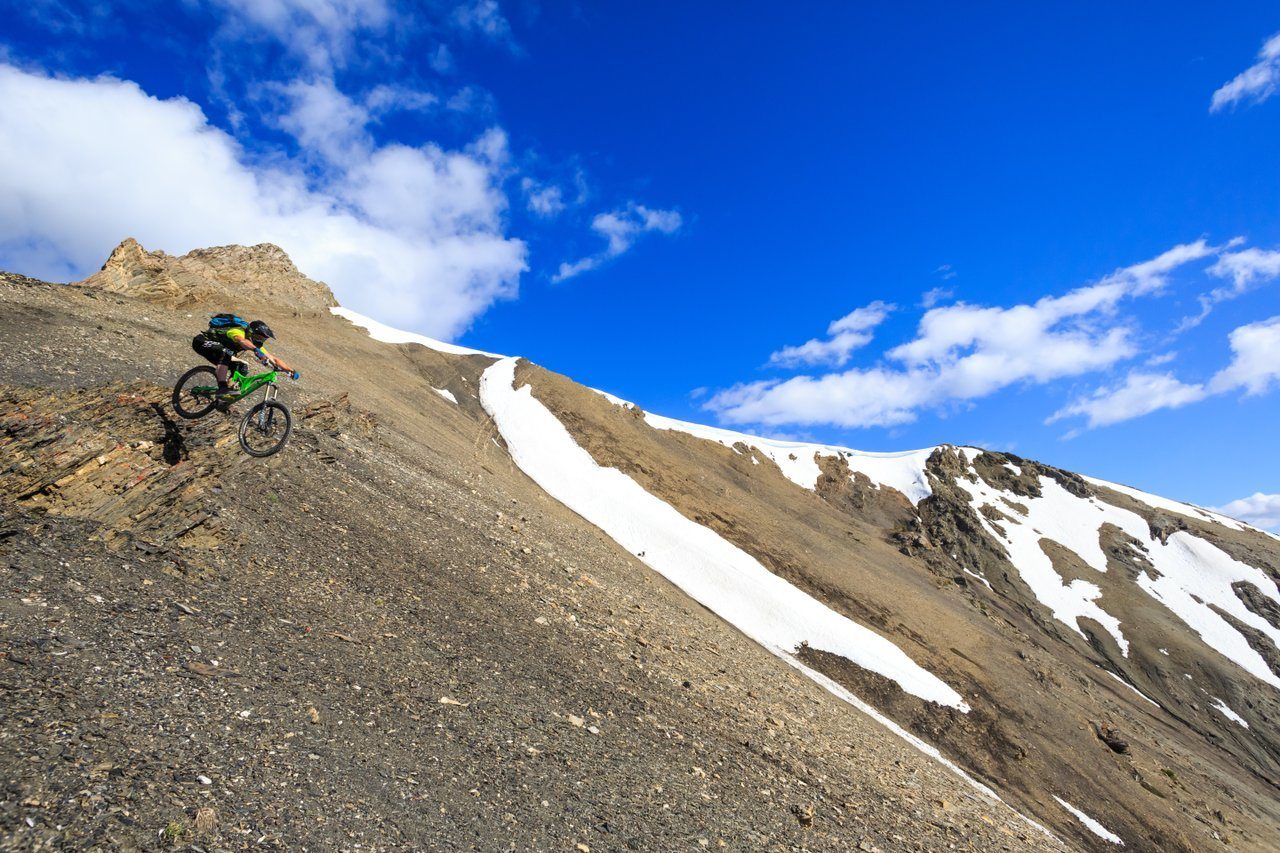 Note: The peak of Mount 7 is a perfect place to enjoy a sunrise or sunset. It is worth the drive (4×4 required on a dirt road), even if you have no intention of biking down. Or paragliding – Mount 7 also happens to be one of Canada's most beautiful launch points.
Whitewater Rafting
Golden is highly regarded for its white water rafting adventures. Between the Kicking Horse, Columbia and Blaeberry Rivers, there are options from a gentle scenic float to adrenalin-pumping Class 3 and 4 rapids.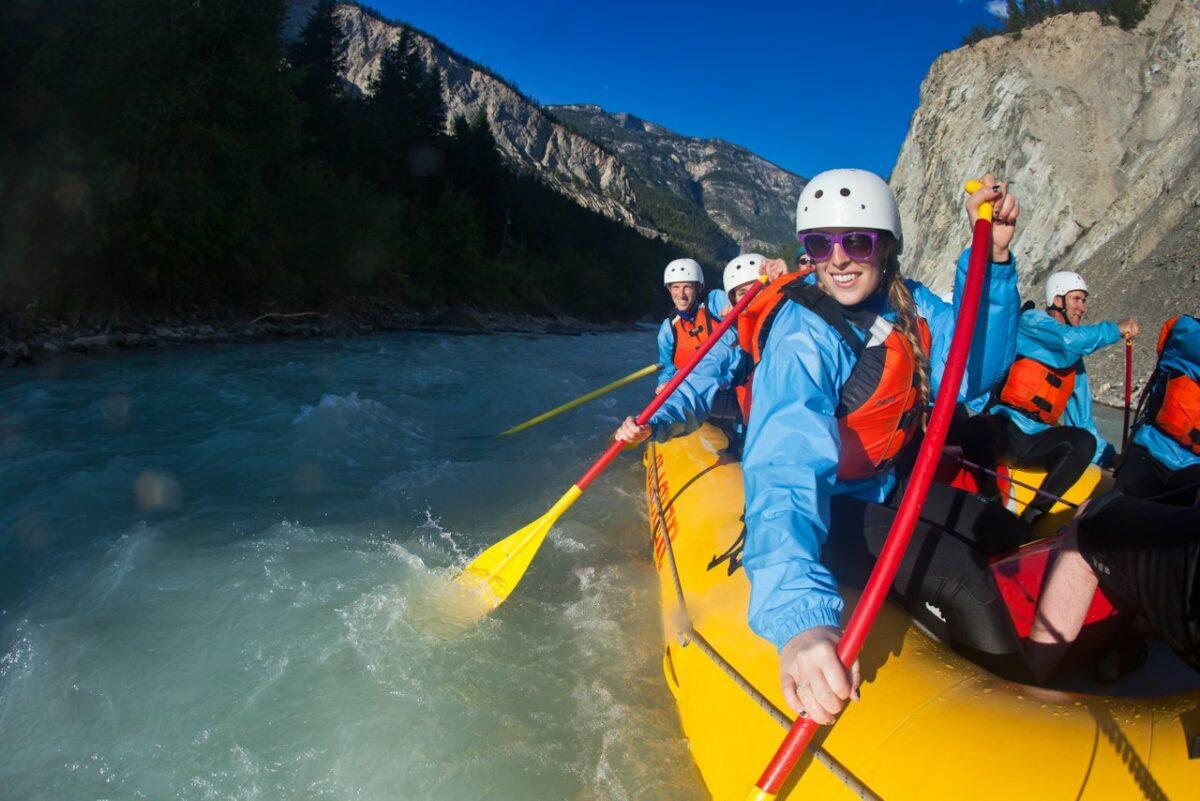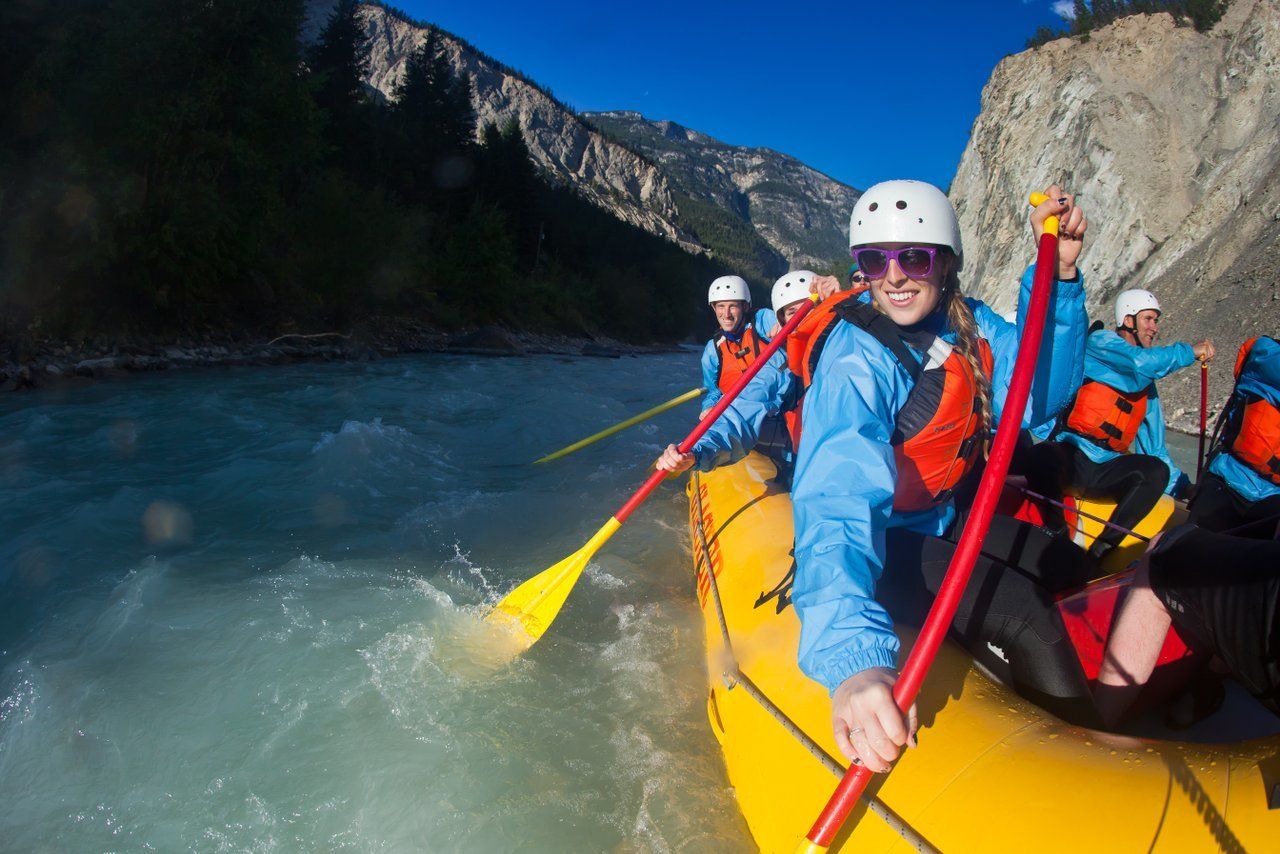 Now, if you really want to amp up your Golden whitewater rafting experience, how about a full day heli-rafting experience? Yes, I said "heli rafting". Glacier Raft Company offers The Ultimate Adventure – the only Golden rafting trip to access all three sections of the Kicking Horse River, including the lower canyon which is famous for its 4 km stretch of continuous class 4 whitewater.
Purcell Mountain Lodge
Since we are on the topic of one-of-a-kind adventures, a visit to Purcell Mountain Lodge is a quintessential BC bucket list experience. Famous for backcountry ski touring in the winter months, it is equally special as an alpine hiking destination from June through September.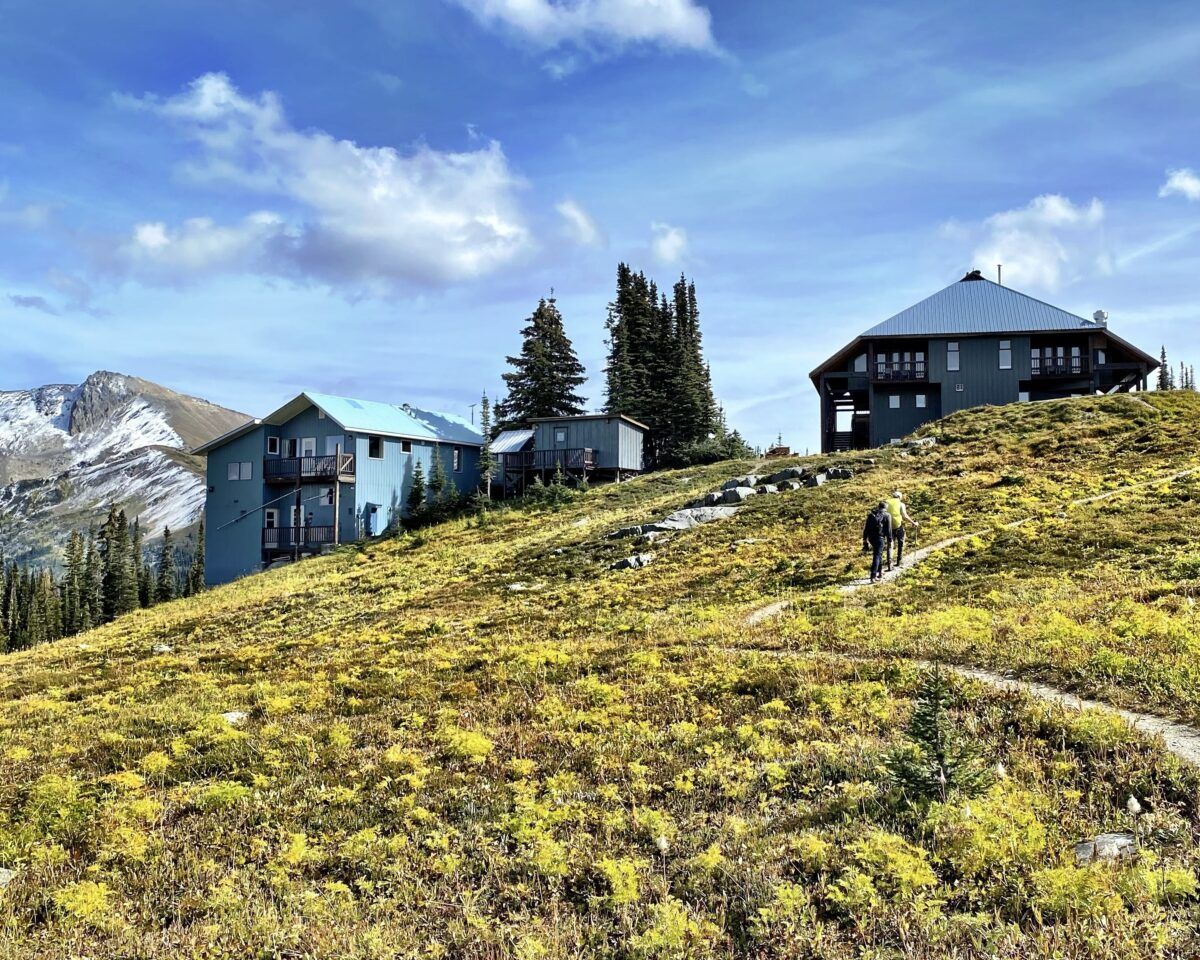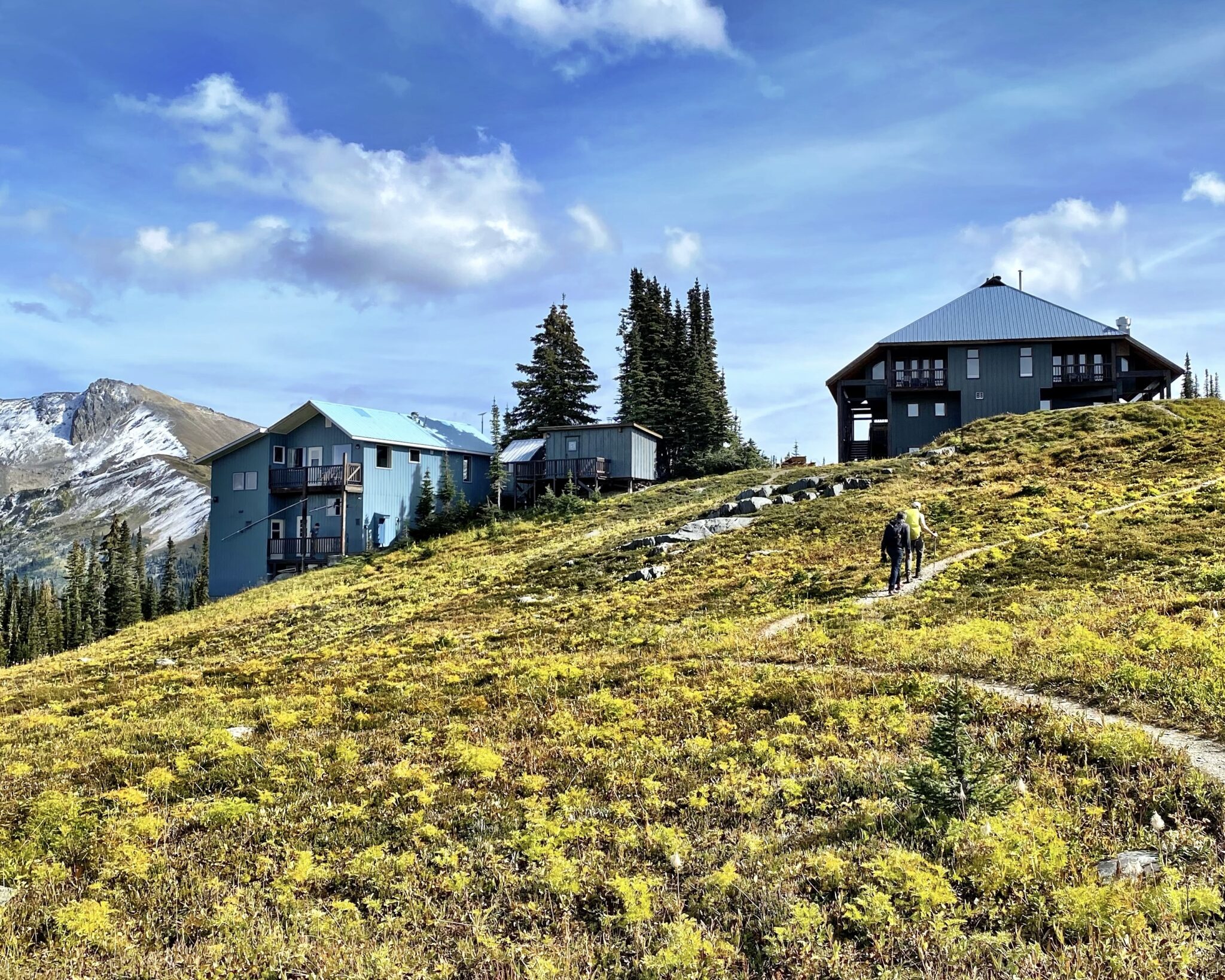 Guests arrive to this off-grid location atop Bald Mountain (2200m) via at 15 minute helicopter ride from Golden. Along with ACMG certified guides, memories are made with exhilarating days full of alpine touring (or snowshoeing) in the winter and hiking adventures during the summer and early fall. All the while, guests are pampered with luxury accommodations, gourmet meals and use of the wood burning sauna.
Learn more at: PurcellMountainLodge.com or read recent Tripadvisor reviews.
See also our complete post on: The Summer Alpine Hiking Experience at Purcell Mountain Lodge.
The Golden Riverwalk
Recently, Golden has invested in huge improvements to their frontage along the Kicking Horse River. For example, the newly created River Walk provides a dedicated walking path along the river meeting up with their gorgeous timber-framed pedestrian bridge.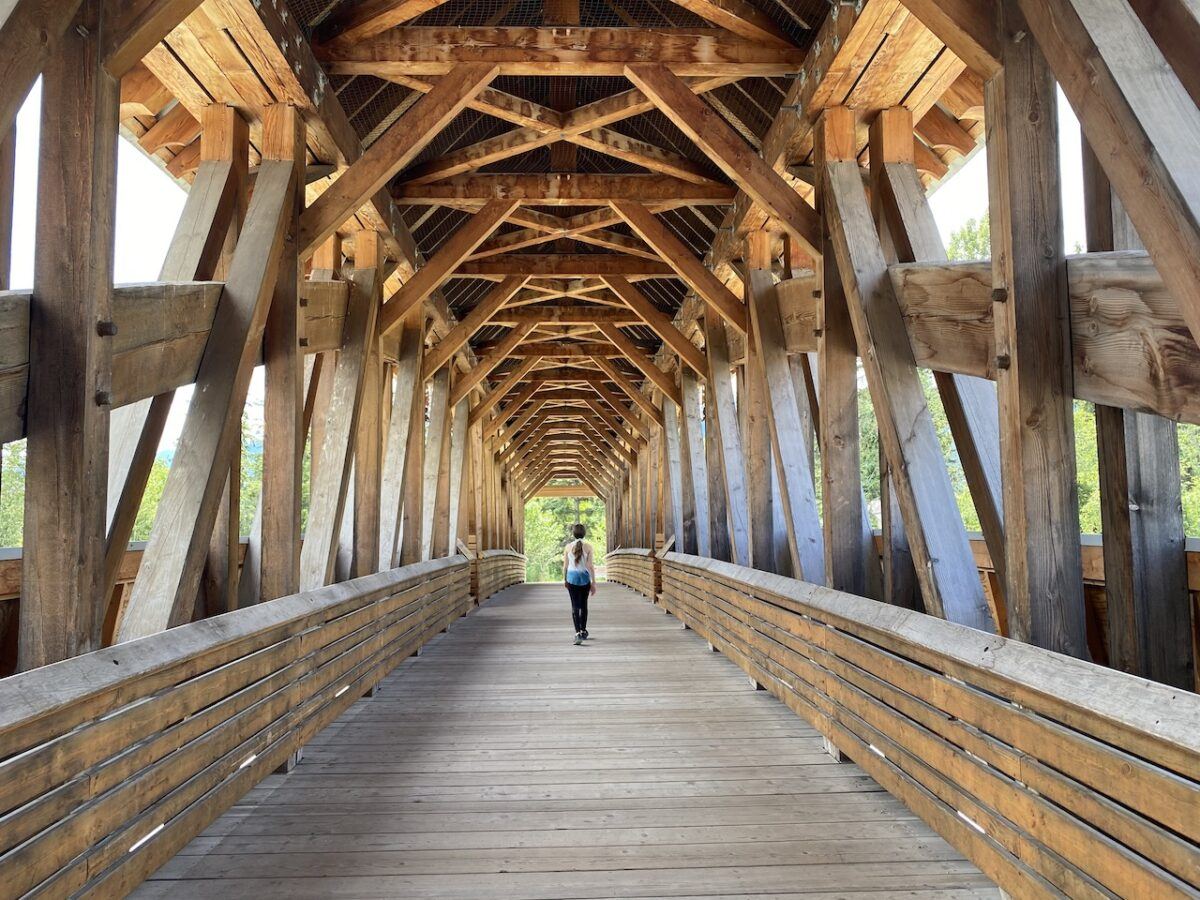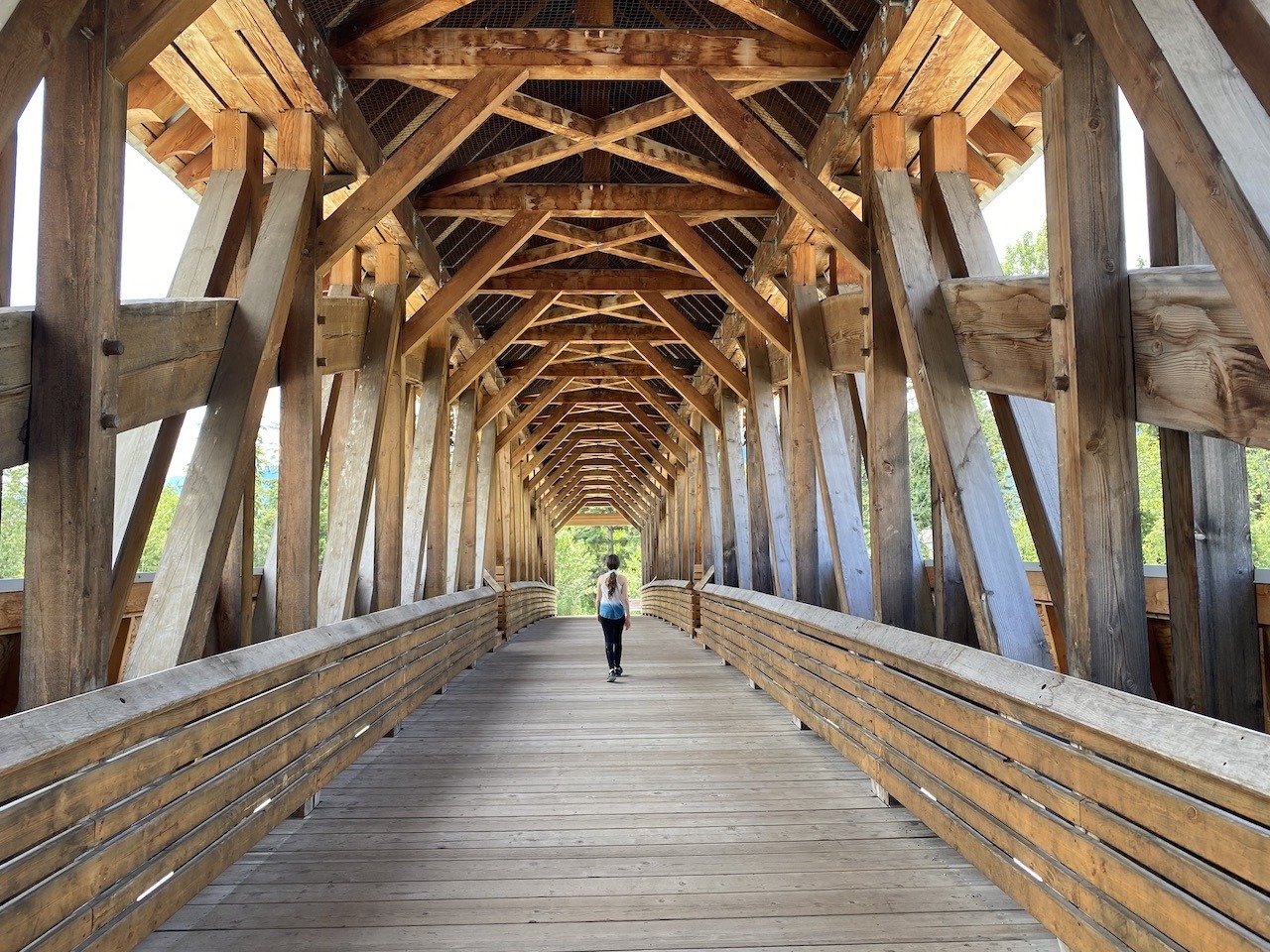 There are also numerous patios along the route from which to enjoy a beer and a tasty bite while you recap your day of adventure with friends or family.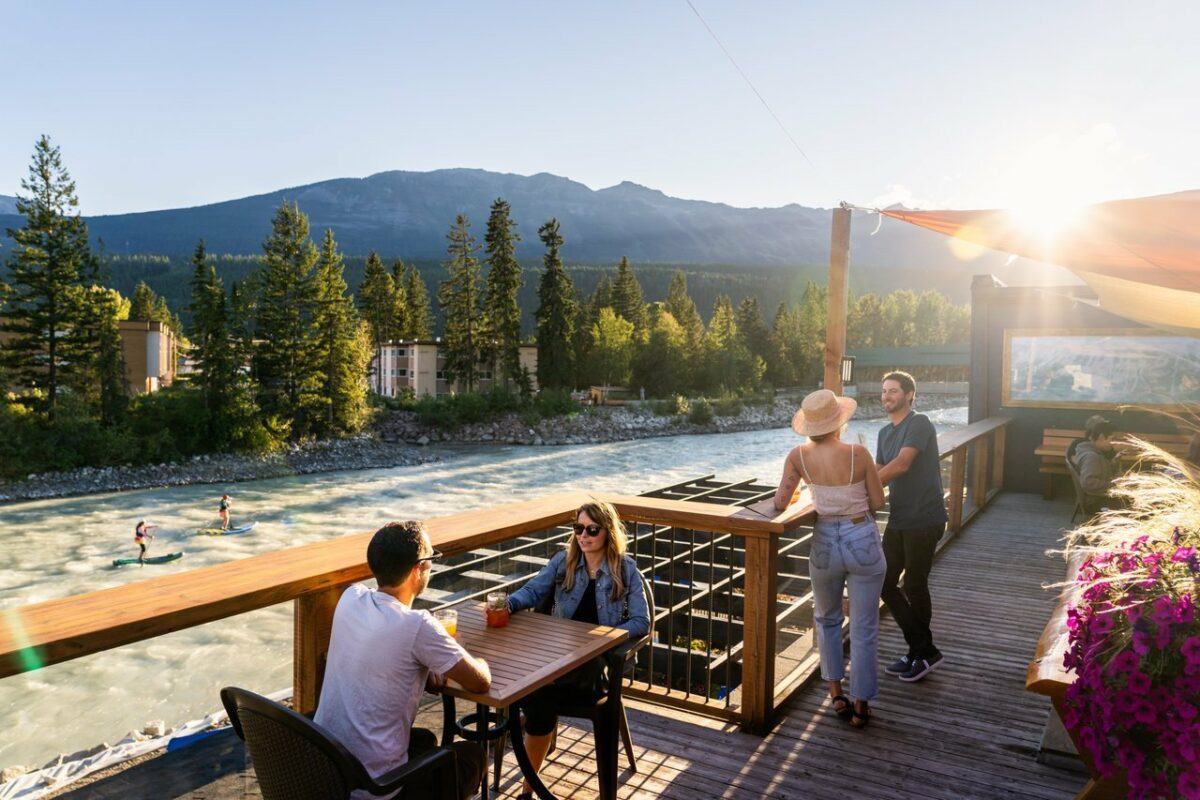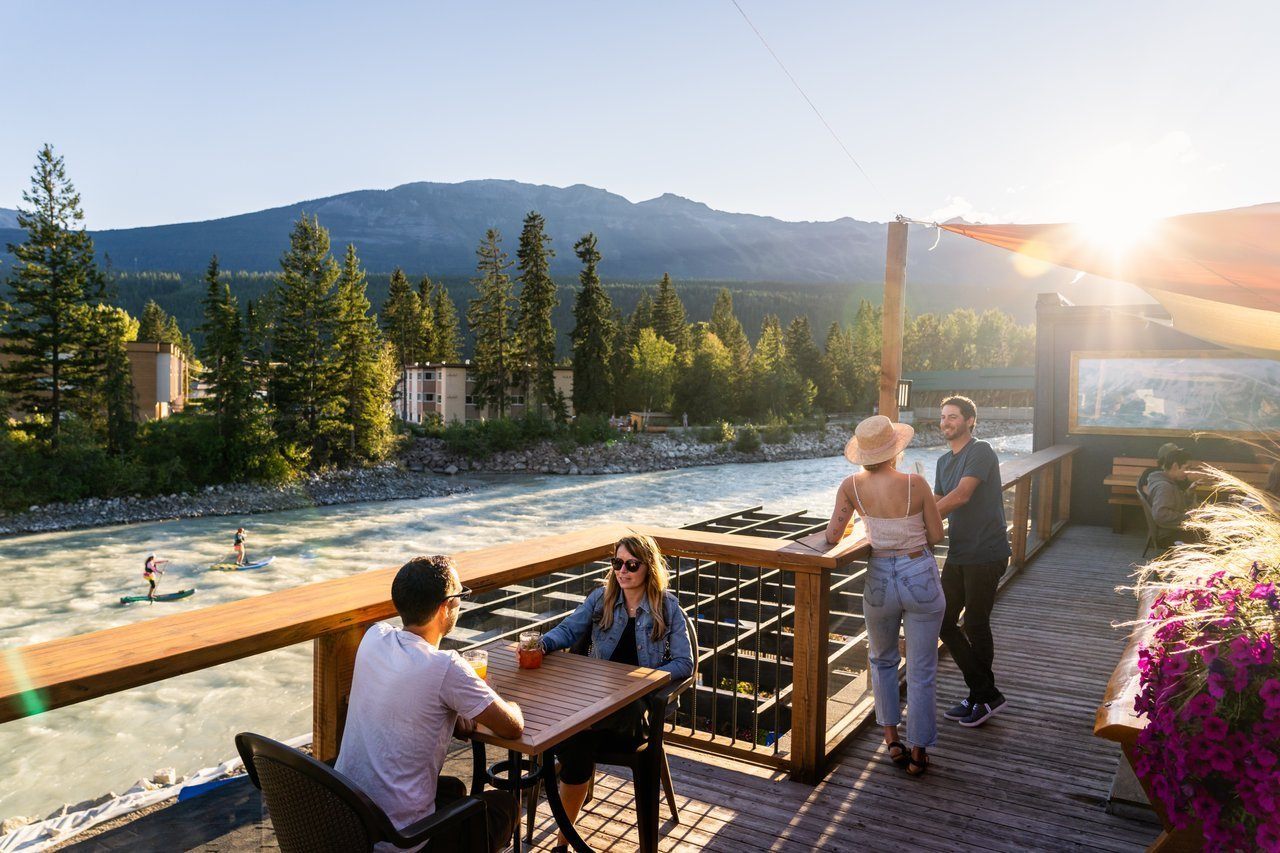 The Golden Cinema
If the weather is not ideal and you are looking for indoor activities in Golden, check out the uber-cute Golden Cinema. Not only does it have two screens and Dolby 7.1 surround sound, it also has the sweetest little ice cream shop inside scooping up delicious flavours from local dairies.
See what on now at: KickingHorseMovies.com.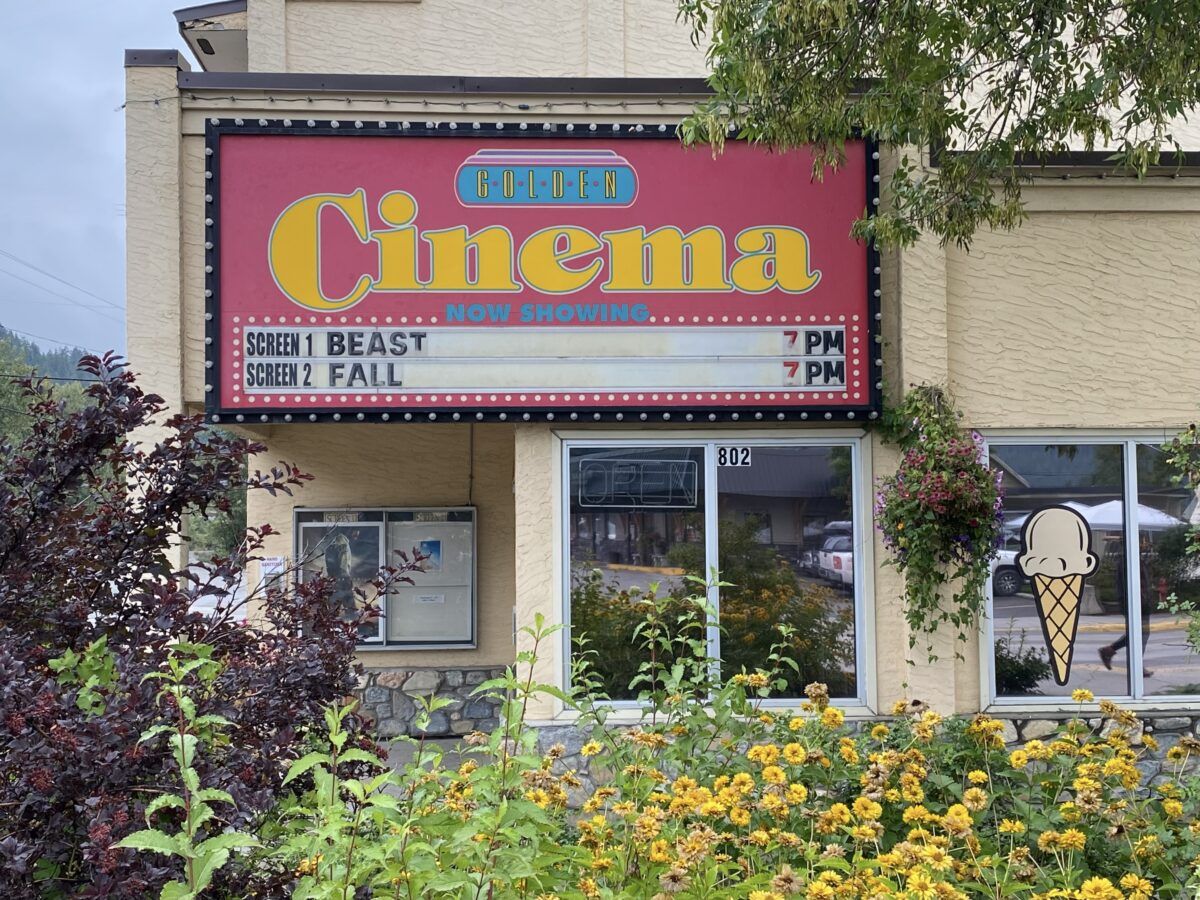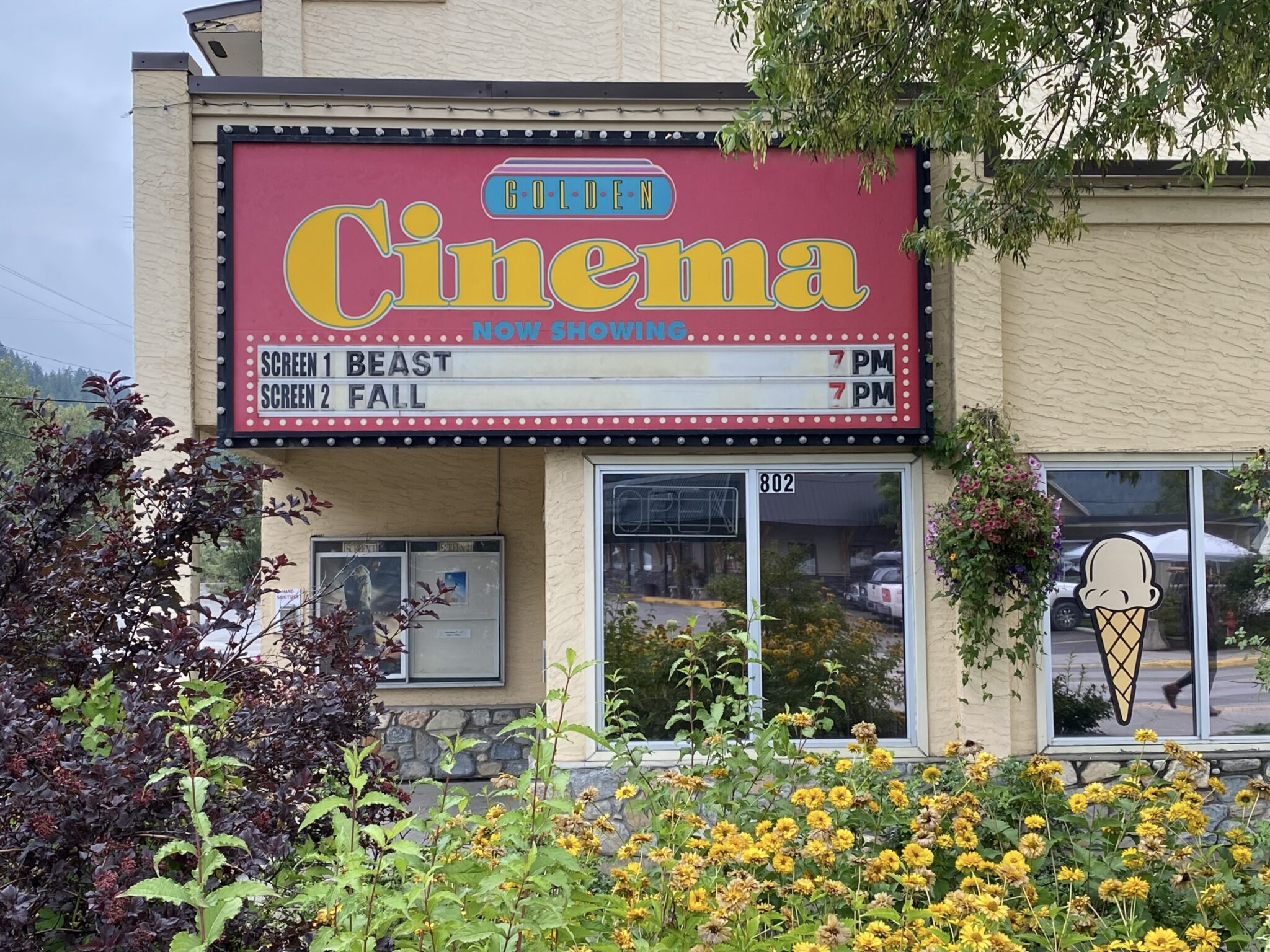 The Golden Museum
Interesting in knowing more about the history of this unique little town? Learn about the First Peoples, the loggers, the Swiss guides, and the Sikh Community that have all had a big part in the building of this unique mountain community. Learn more at goldenbcmuseums.com.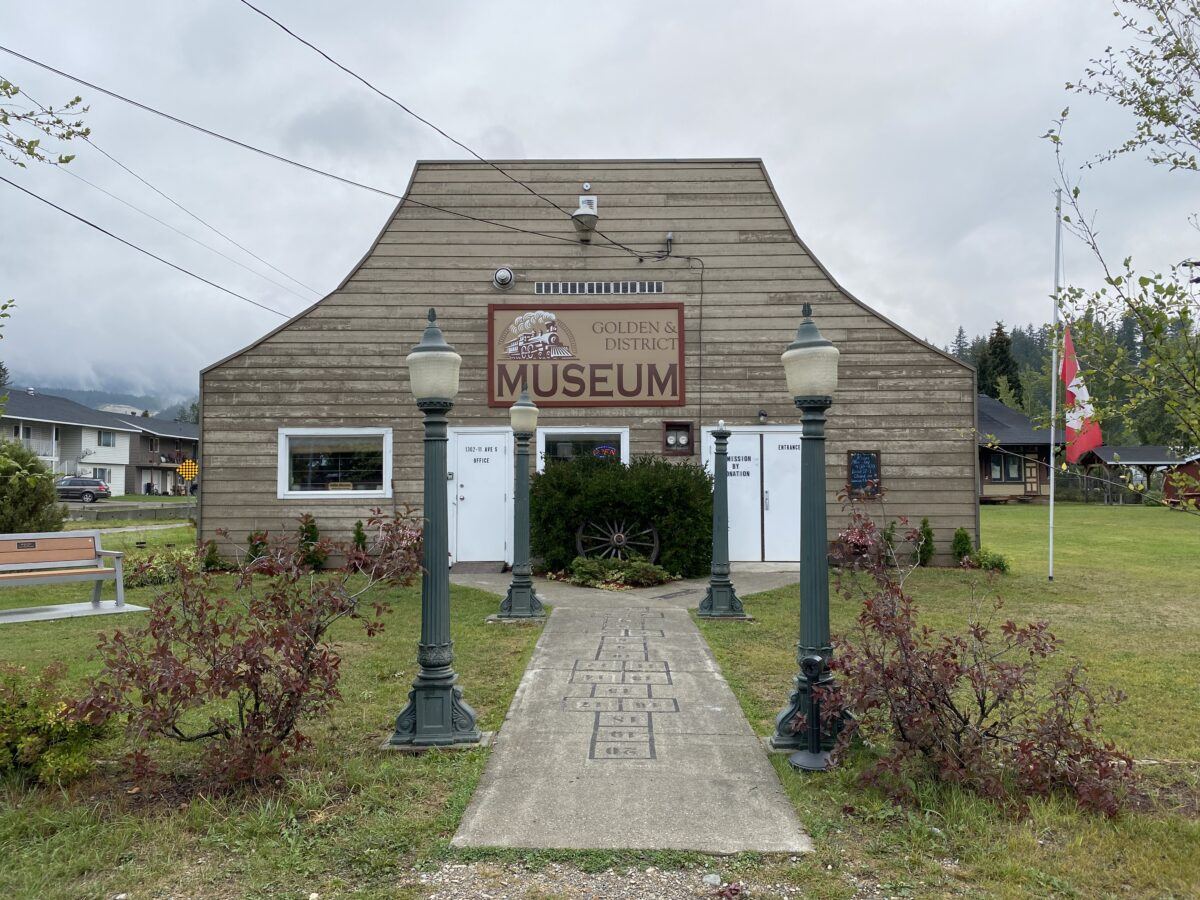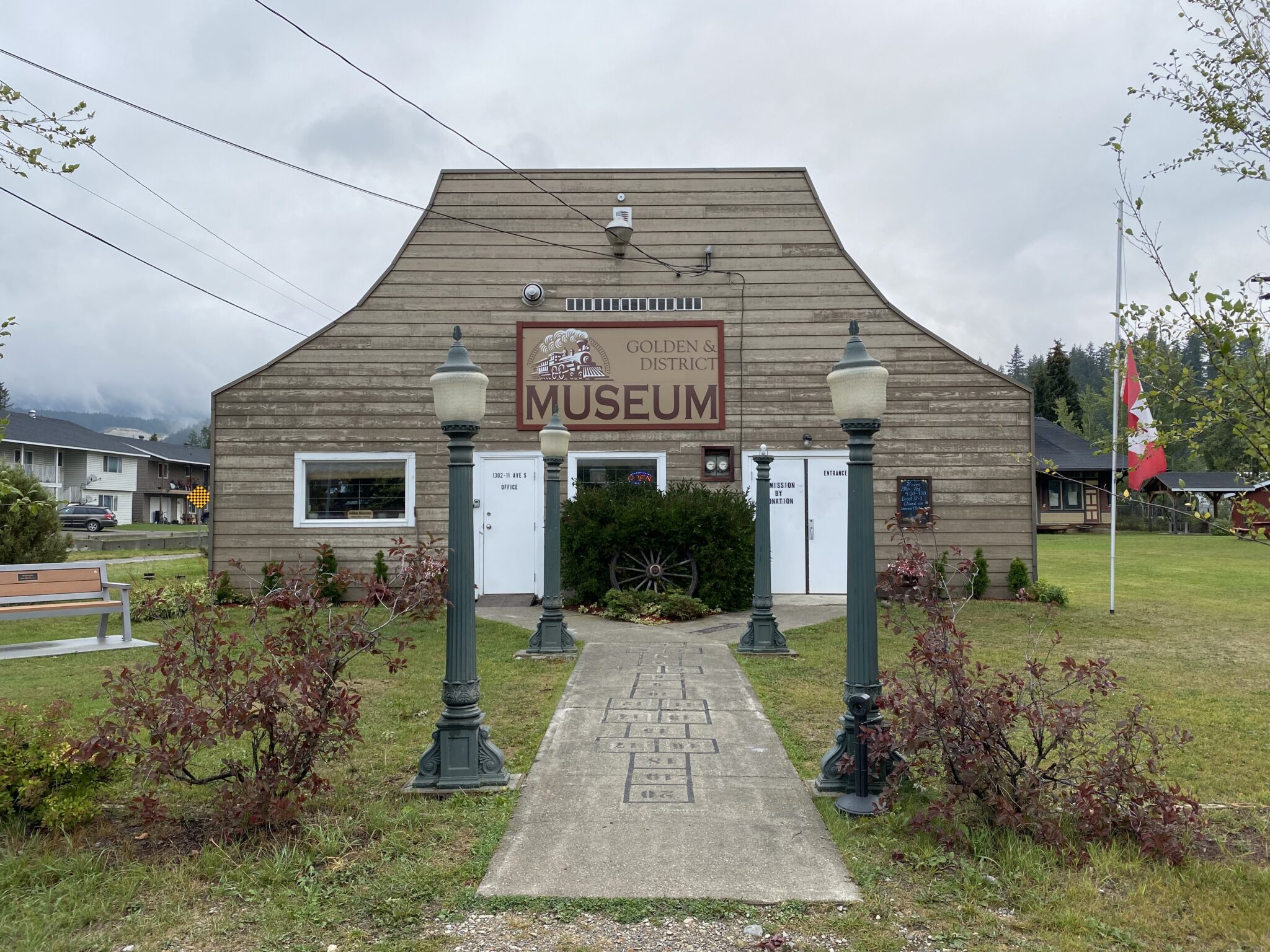 Best Golden, BC Accommodations
Hotels in Golden (In Town)
In 2022, Golden saw the opening of their newest hotel in the most perfect downtown location. Rooms at Riveredge consists of 5 modern and bright suites with river views that are just steps from restaurants, brewpubs, shopping and more.
You will also find several name-brand hotels right across the highway from town. The two that typically get the best reviews from guests are The Best Western Mountainview Inn and The Prestige Inn. Both have a pool and a hot tub but the Best Western also offers a complimentary breakfast.
Lodges in Golden
As Golden is a ski town, there are some really lovely small lodges dotted around city and on Kicking Horse Mountain Resort. My personal favourite is Moberly Lodge (about a 10 minute drive east of town). At this secluded property, you can choose from a self-contained log cabin or a cozy room in the main building. A delicious breakfast is always included.
If most of your activities are planned near Kicking Horse Mountain Resort, I personally think that the best place to stay on the mountain is The Vagabond Lodge. This cozy chalet and bed and breakfast is famous for the wonderful hospitality of its hosts. Please note, that the Vagabond is primarily an adults-only property (with some exceptions for teens 14+).
See more Golden, BC hotels on Booking.com!
Learn More
For more information on Golden, please see the Tourism Golden website or check them out on social @tourismgolden (#goldenrules).
See also, this short video on our B.C. Rockies road trip featuring Golden.
Related Posts