Last update: May 8th, 2023 at 06:53 am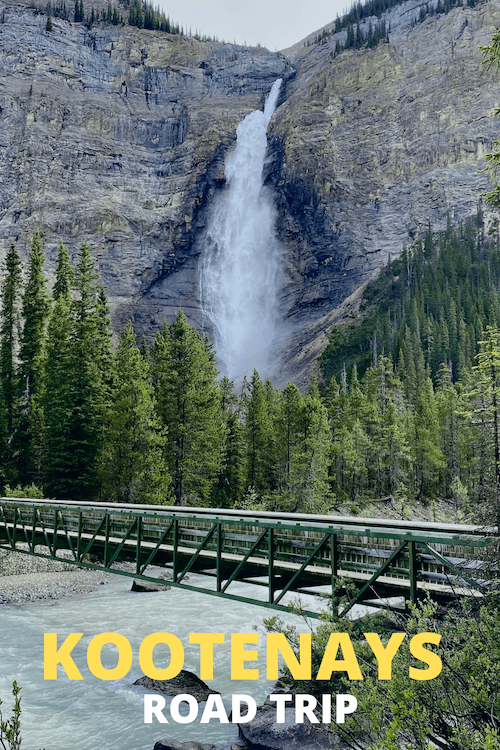 A Summer BC Kootenays Road Trip
I have always wanted to do a summer Kootenays road trip, but until recently, I was always jamming July and August up with some grand plan to get as far away as possible. That is, until a summer without international travel was abruptly thrust upon us. I quickly realized that we had a unique opportunity to get out and see a region of BC that we had only ever passed through in the winter.
I planned our road trip from Vancouver to primarily focus on exploring BC's great outdoors, adding in several national park hikes along the way. I also did my best to find unique accommodations (boutique hotels, remote cabins) and inspired places to eat and drink.
While this is by no means an exhaustive guide of things to do in the Kootenays, I hope it can provide a source of inspiration for your own BC road trip planning. Please use the following menu to find what you need quickly.
Note: We were traveling with our tween and teen on this trip. While this post was not written specifically for family travel, wherever possible, I have noted places that are great for kids.
Kootenays Road Trip Video
In a hurry? Get a quick peek of many of the places you can enjoy on a Kootenays road trip in this 2 minute video.
Kootenays Trip Route
Our road trip from Vancouver took us on a 2400km loop that included (in this order) Revelstoke, Golden, Cranbrook, Nelson and Osoyoos-Oliver Wine Country before returning back to Vancouver. This trip also happened to be our first major British Columbia road trip in an electric vehicle (for more on this, see 10 BC EV Trip Planning Tips).
Along the way, we made stops to do little hikes (1 – 3 hrs) in Glacier National Park, Yoho National Park and Kootenay National Park. We also hit a number of attractions, including the Via Ferrata climbing route and the Grizzly Bear Refuge at Kicking Horse Mountain Resort.
We rewarded ourselves for exerting so much energy over the week by indulging in some wine tasting in Osoyoos and Oliver near the end.
Revelstoke
While Revelstoke is a big drive from Vancouver (6-7 hours), we like to do it in one fell swoop, stopping only for coffee at the Blue Moose in Hope, lunch in Kamloops (Earls or Browns) and one final stop to pick up my husband's favourite beer (Backhand of God) at Crannog Ales in Sorrento.
We absolutely love the historic charm of Revelstoke – having visited several time to go skiing at Revelstoke Mountain Resort (home to "the longest vertical in North America").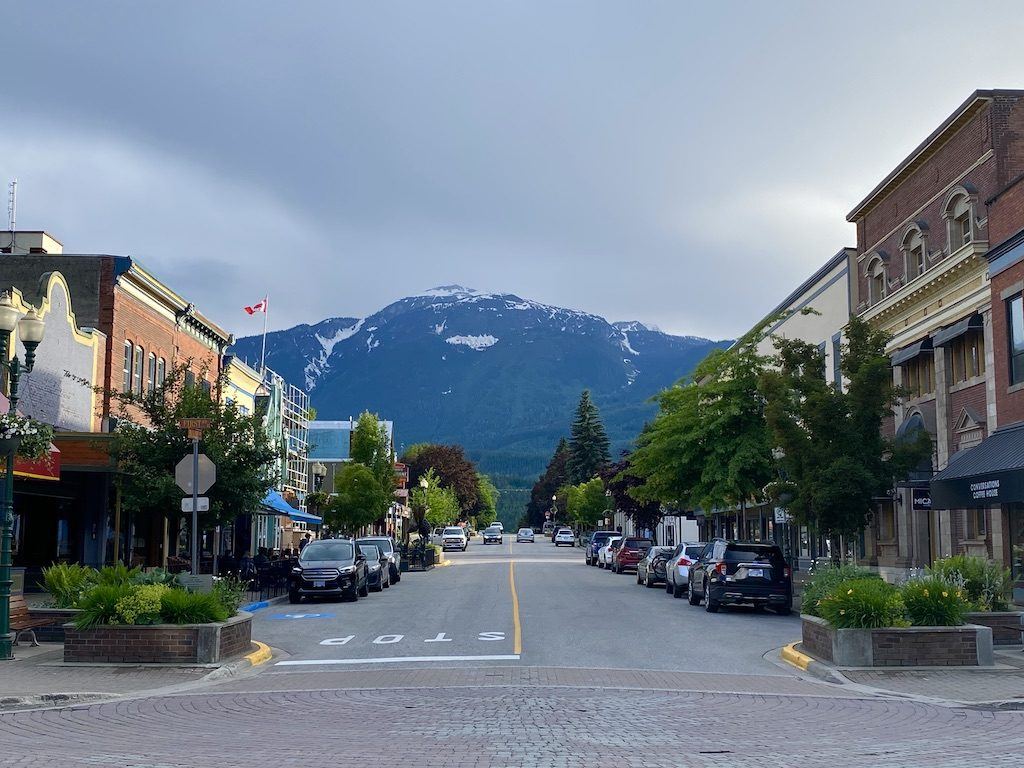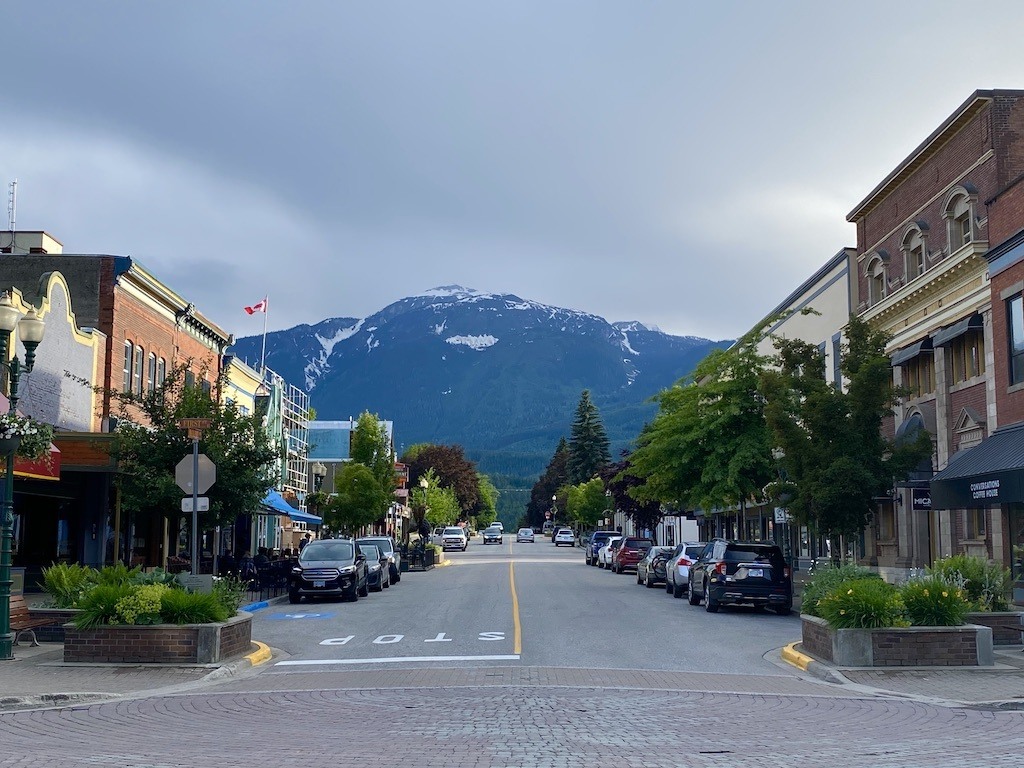 Things to do in Revelstoke in the Summer
On this trip, we planned to use Revelstoke as a jumping off point to do hikes in Glacier National Park (between Revelstoke and Golden). That said, there is so much within a short distance of town, that you certainly could make a whole trip out of just visiting Revelstoke.
During the summer months, Revelstoke Mountain Resort offers hiking, lift access mountain biking, an impressive outdoor Aerial Park and the exhilarating Pipe Coaster. You will also find excellent mountain biking trails on Mt. Macpherson (especially good for kids and new riders).
Hikers almost have too many hikes to choose from in the area, with dozens of trails options in both Revelstoke National Park and Glacier National Park. For those who prefer to hit the water, there is also kayaking, SUP and whitewater rafting on the local lakes and rivers.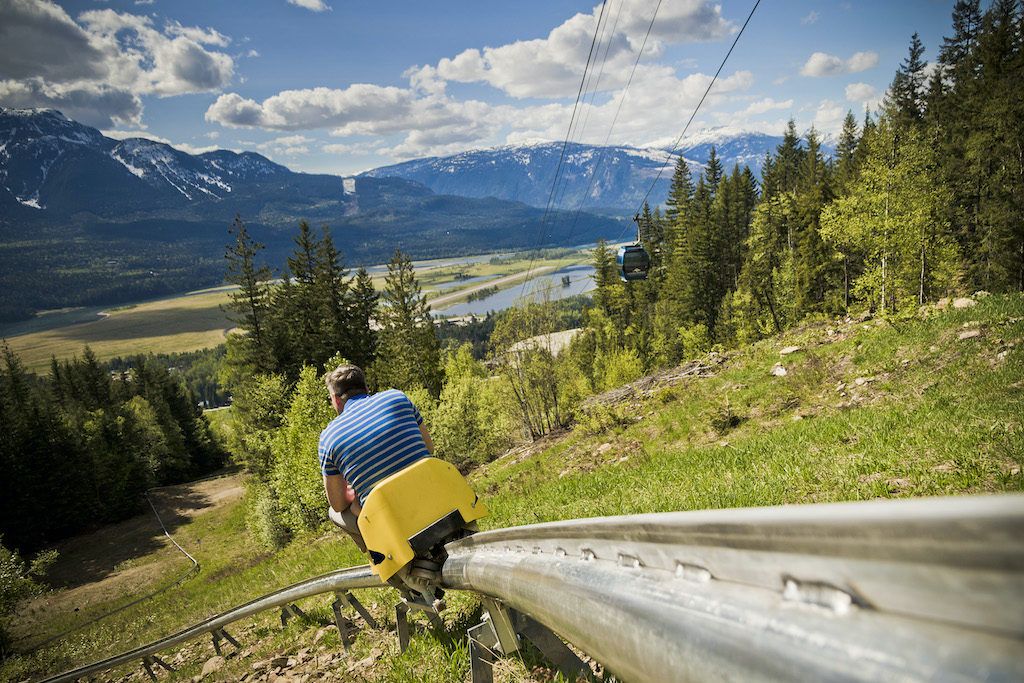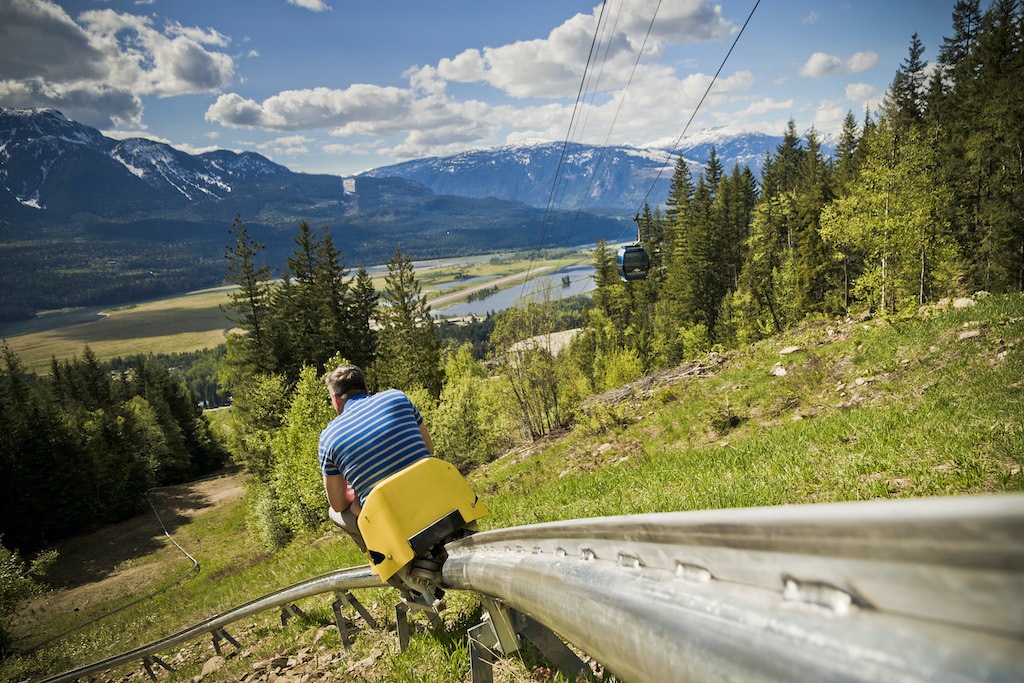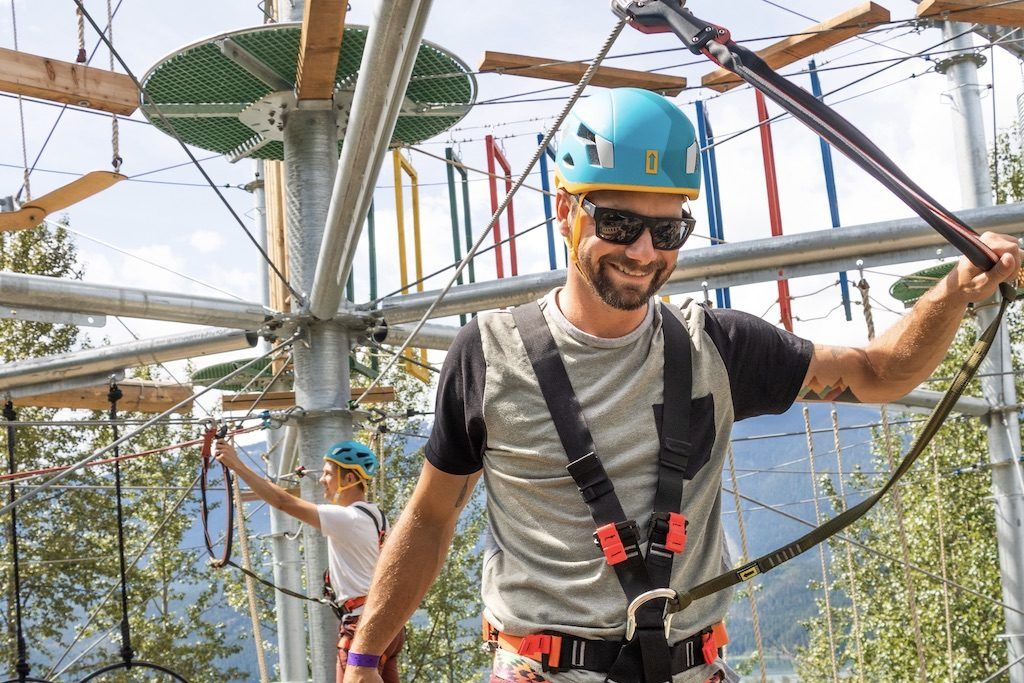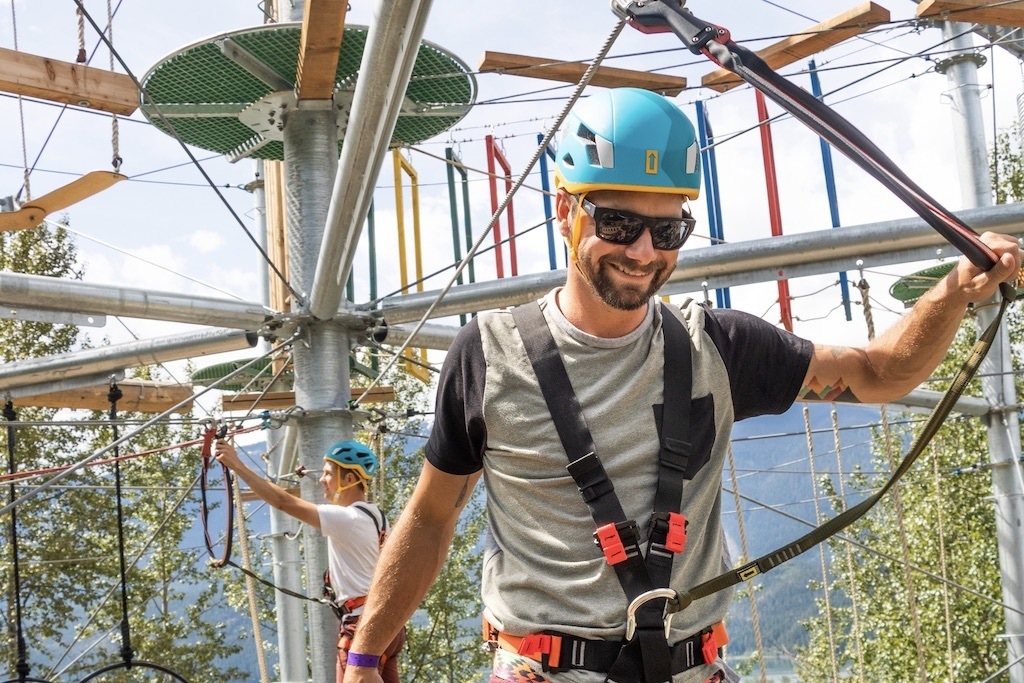 Where to Stay in Revelstoke
We have stayed at a number of different places in Revelstoke over the years. On this trip, we splurged on The Explorers Society – a luxury boutique hotel in town. We have also enjoyed staying right at the base of Revelstoke Mountain Resort at the Sutton Place Hotel.
On the more budget-friendly side of things, we have had perfectly decent stays at the Coast Hillcrest Hotel and the Best Western Plus on the outskirts of town – although I prefer the former as it is in a prettier setting further away from the highway.
If you are looking for more of a log cabin experience, check out the Glacier House Hotel and Resort or some of the unique offerings on VRBO.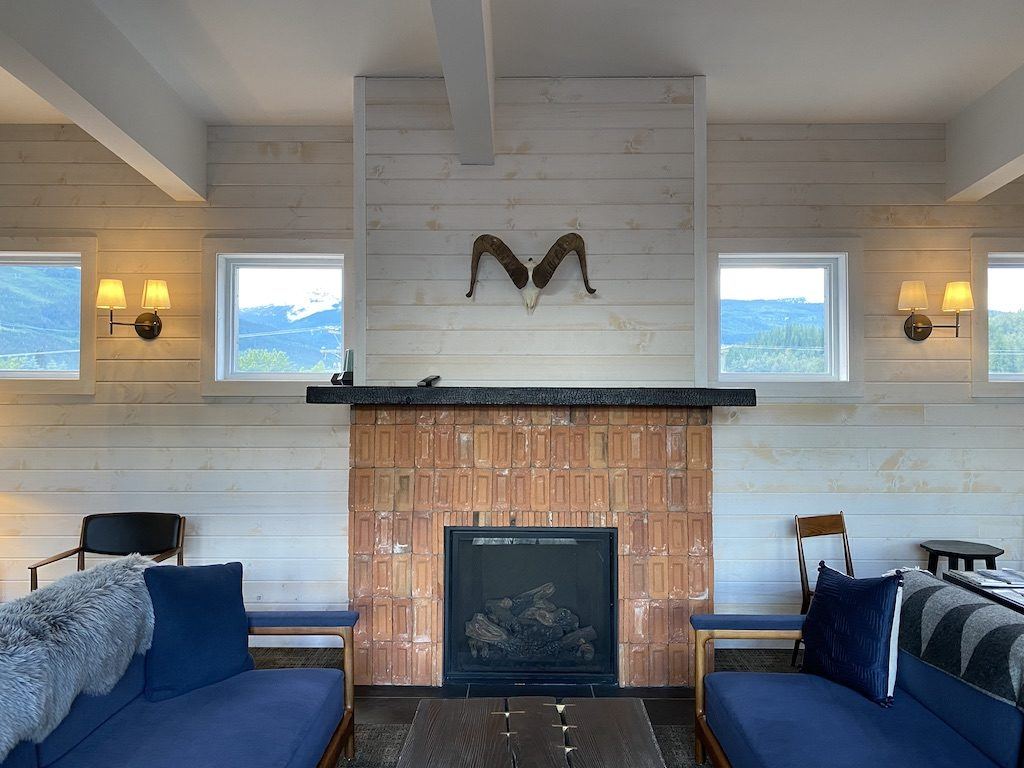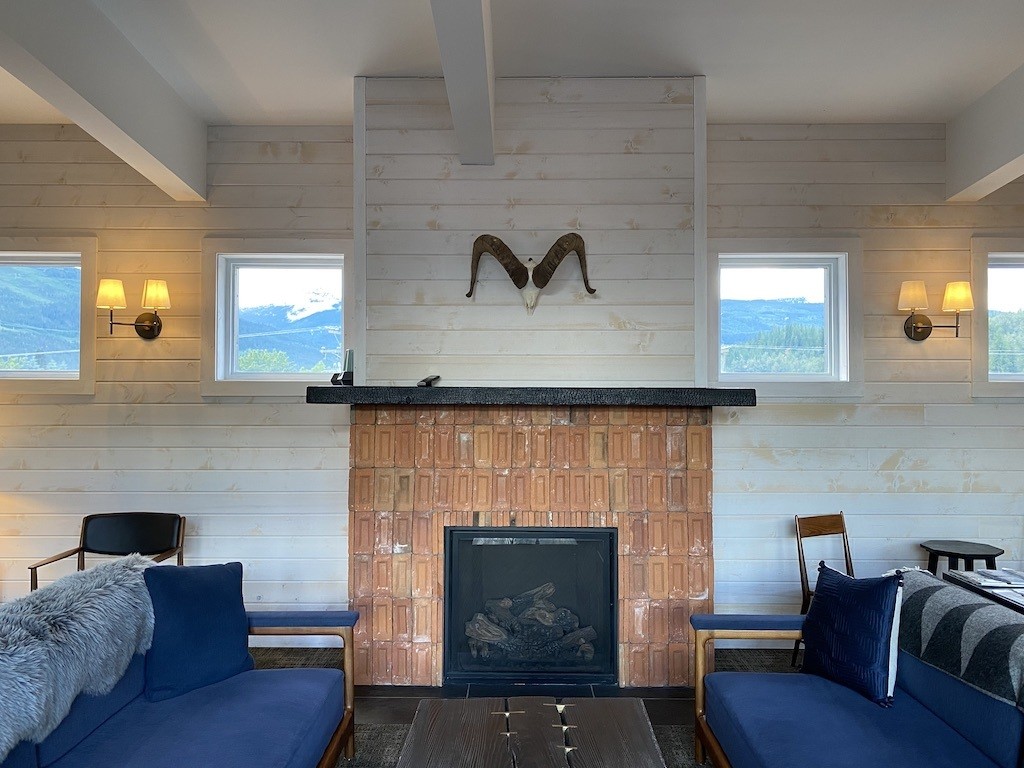 Where to Eat in Revelstoke
One of the things we like most about Revelstoke is the wide variety of restaurant options. We start our days at either La Baguette or The Modern Bakeshop (sometimes also purchasing sandwiches for lunch ) and later move on to the Quartermaster Eatery or the Old School Eatery for dinner.
Kawakubo Japanese is very popular for sushi, or if you are looking for pub fare, The Village Idiot is quirky and fun with quite decent food.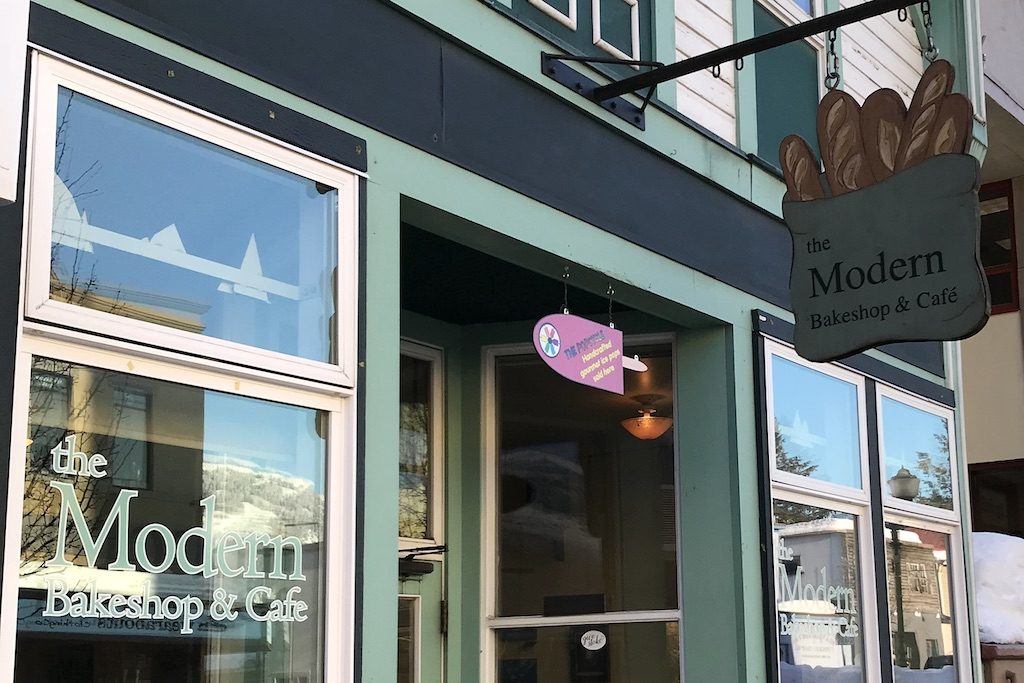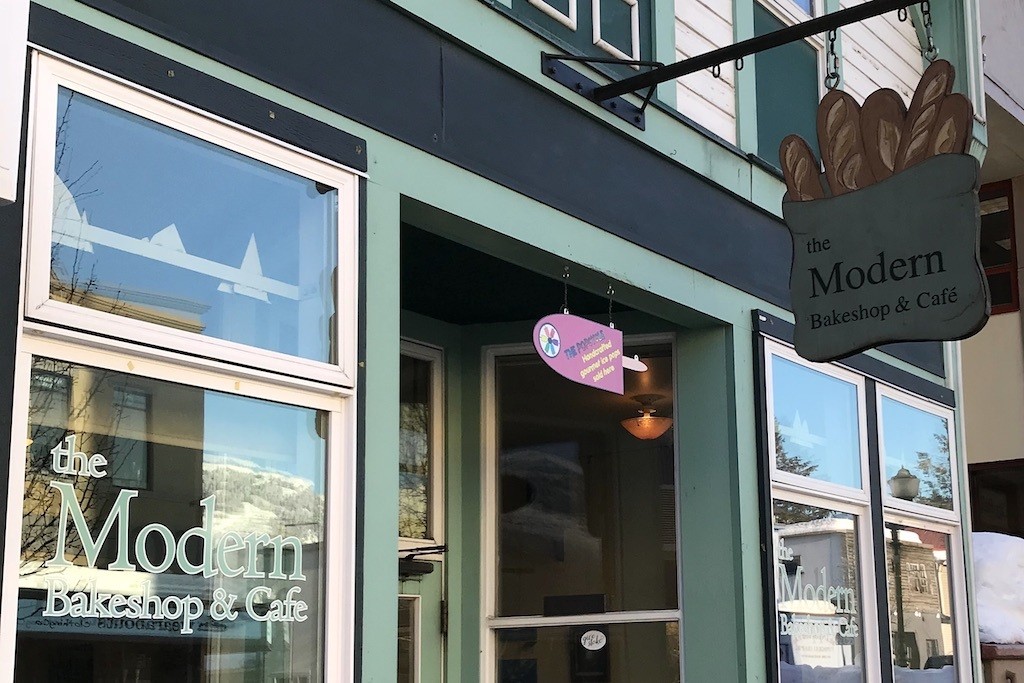 Glacier National Park
Glacier National Park is located along Rogers Pass between Revelstoke and Golden. It has some excellent walks and hikes for all levels, including Hemlock Grove accessible boardwalk trail (built as a legacy for Rick Hansen's Man in Motion Tour). In addition to the quick Hemlock Grove walk, we also stopped to do the Loop Brook Trail and the Bear Creek Falls hike.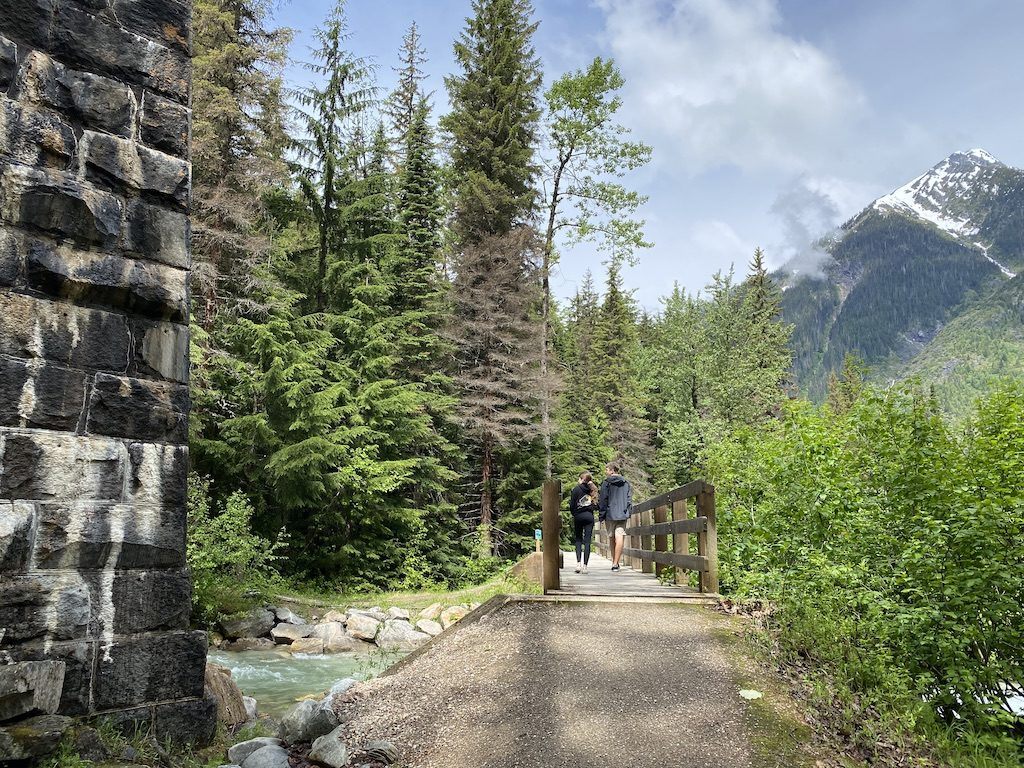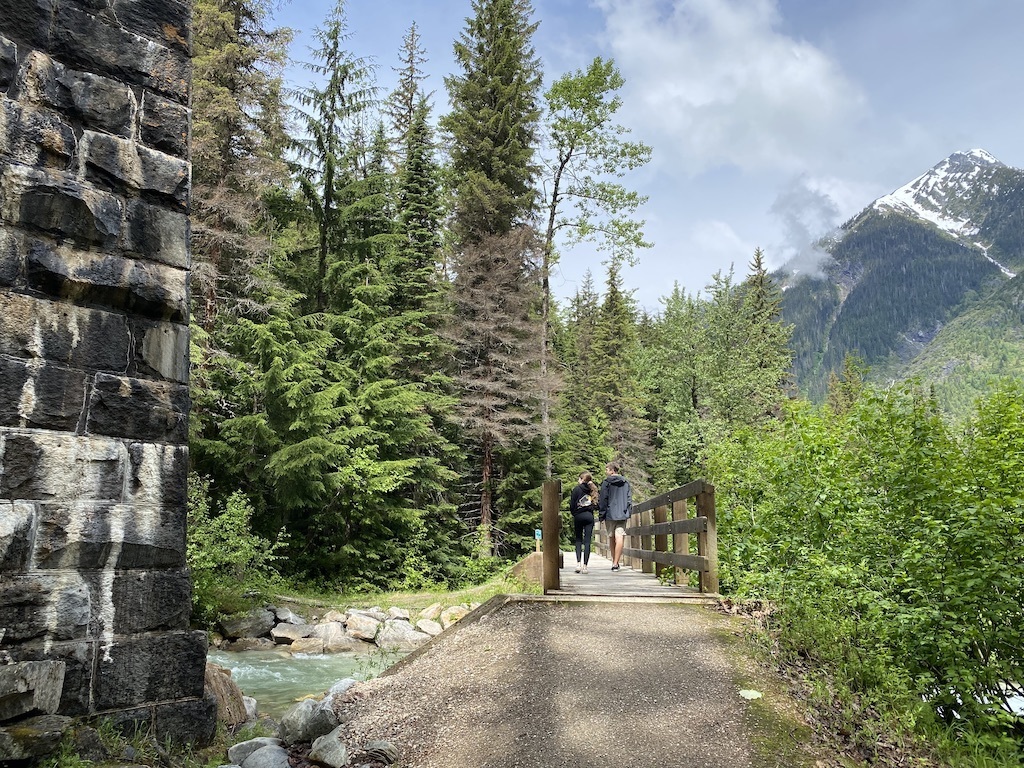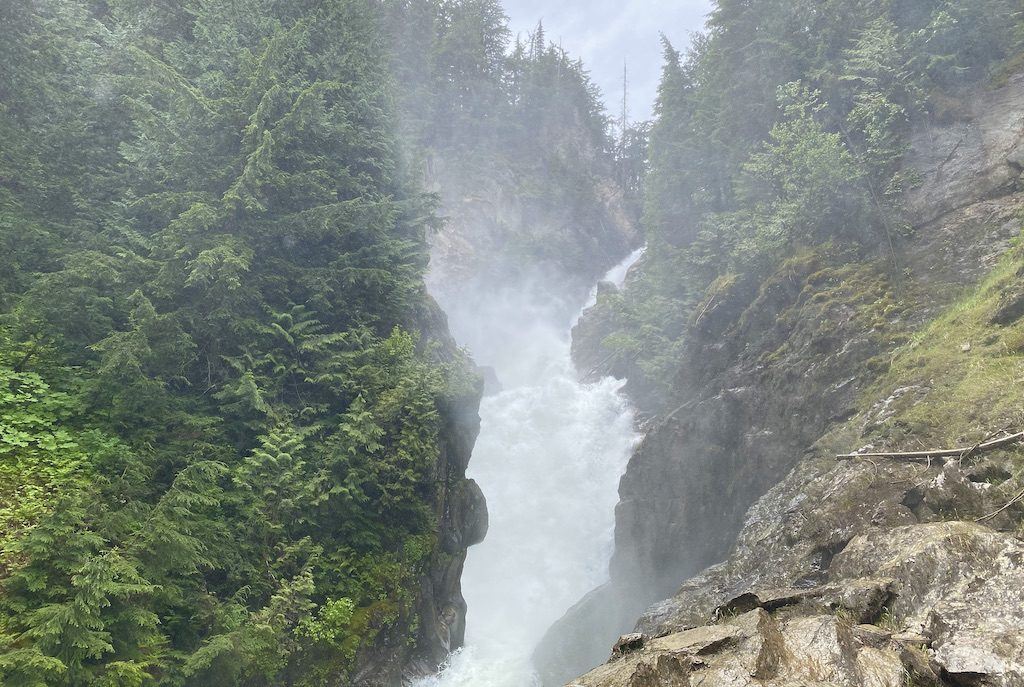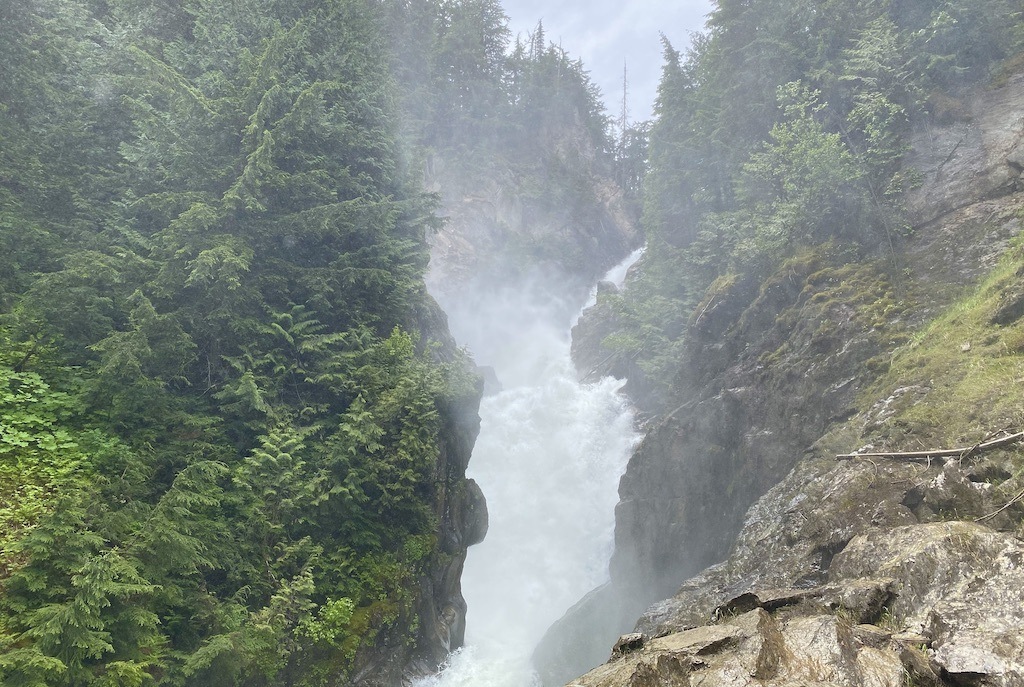 Note: We are not experienced hikers, but we did make an effort to upgrade our hiking gear (of which we owned none prior to this trip). We wore layered clothing, invested in proper hiking shoes (waterproof with decent tread), and packed light backpacks with some safety supplies including bear spray.
Setting out on our first hike, I couldn't help but wonder if all the gear we packed along was a bit of overkill. As it turned out, it absolutely was not. Despite being almost July, temperatures on our hikes ranged from 3-20 Cº, and at one point, we had to abandon a hike because a black bear had firmly planted itself in the middle of our trail. Although thankfully we never even came close to having to use the bear spray, it certainly brought us some peace of mind.
While I am lucky enough to have a proper hiking friend who set me straight on what I would need to pack on a hike in BC, I found this list to be pretty spot on: www.vancouvertrails.com.
Golden
Things to do in Golden
We know Golden best for some epic ski trips to Kicking Horse Mountain Resort, but as it turns out, Golden is just as much fun in the summertime. On this trip, we spent several days doing things in and around Golden and one full day on the mountain.
For our day at Kicking Horse Mountain Resort, we started by visiting Boo the orphaned Grizzly Bear. Boo lives in a forested 20 acre refuge on the mountain (the largest Grizzly Bear refuge in the world). You can learn about him by joining one of the daily interpretive tours or get more regular updates (as I do) by following him on Instagram at @BooGrizzly.
Following our Boo tour, we took the gondola to the top of the mountain for a short little hike in order to take in the stunning scenery. Having worked up a bit of an appetite by this point, we then treated ourselves to lunch at our favorite mountaintop restaurant in Canada – the Eagle's Eye.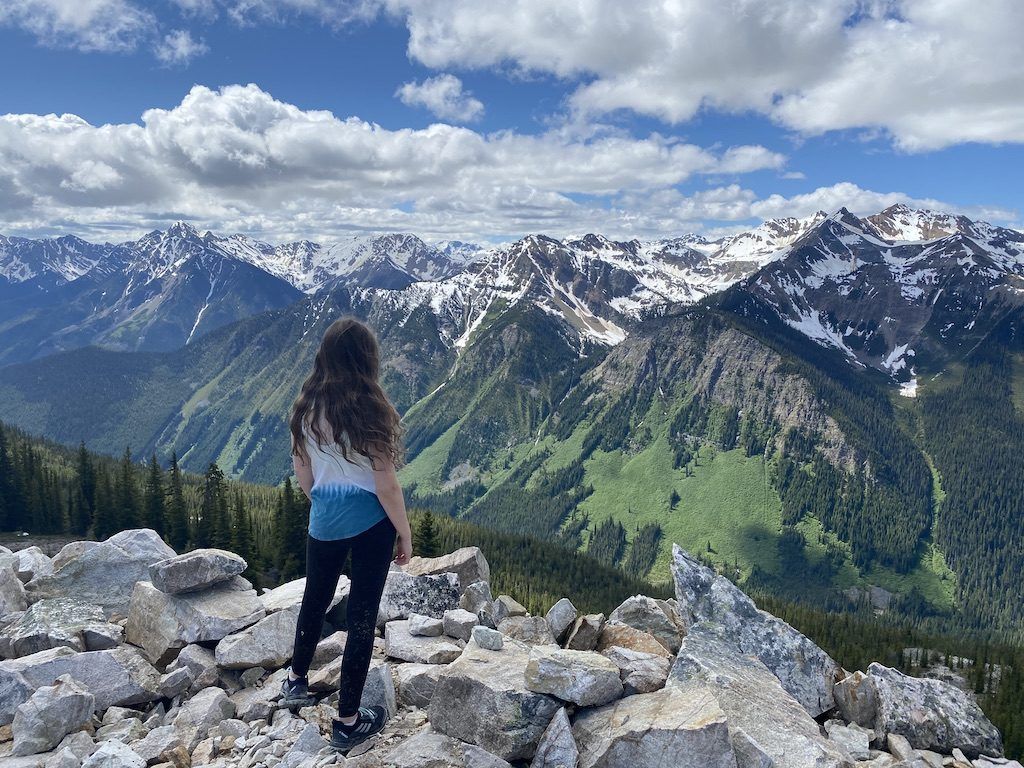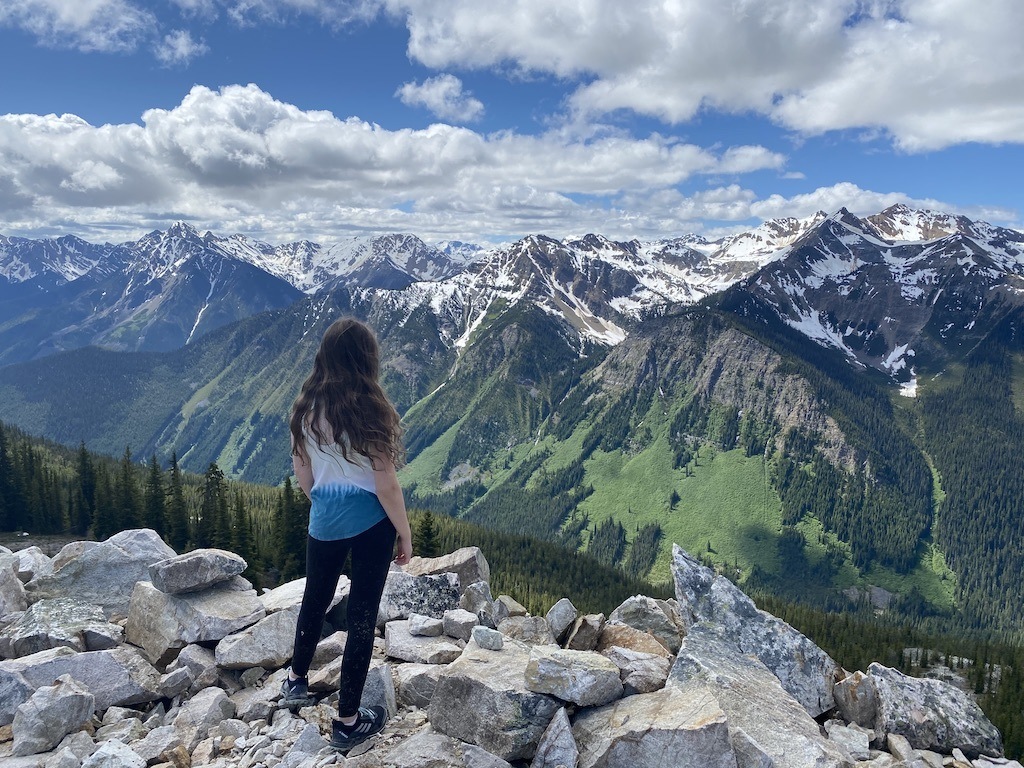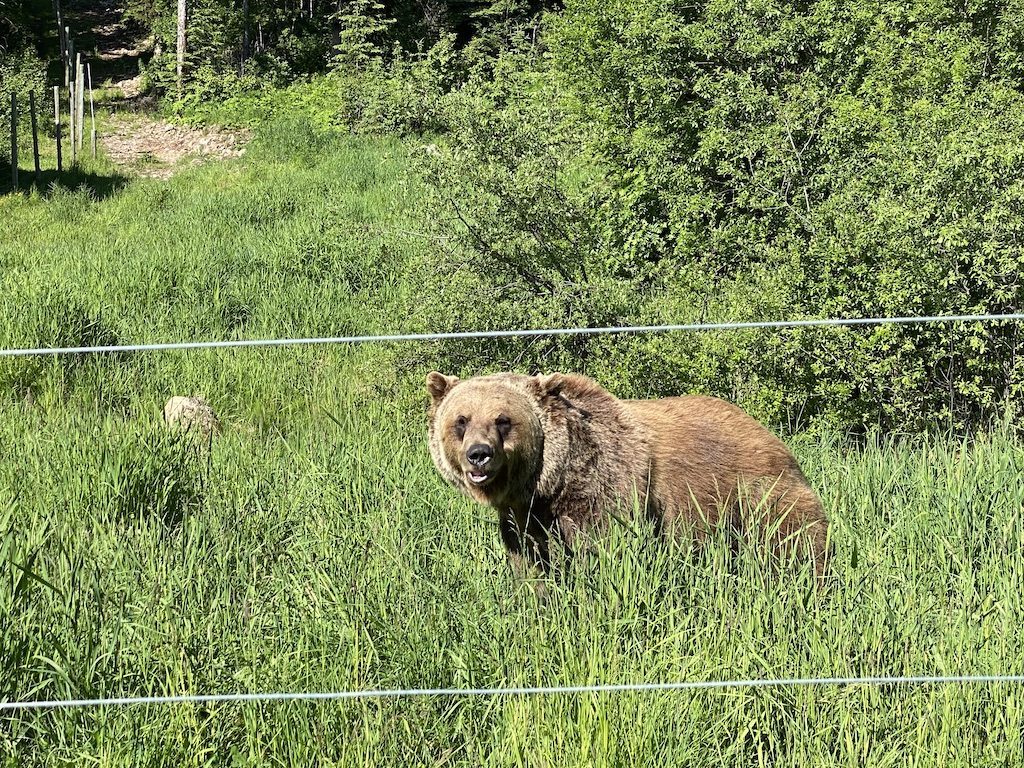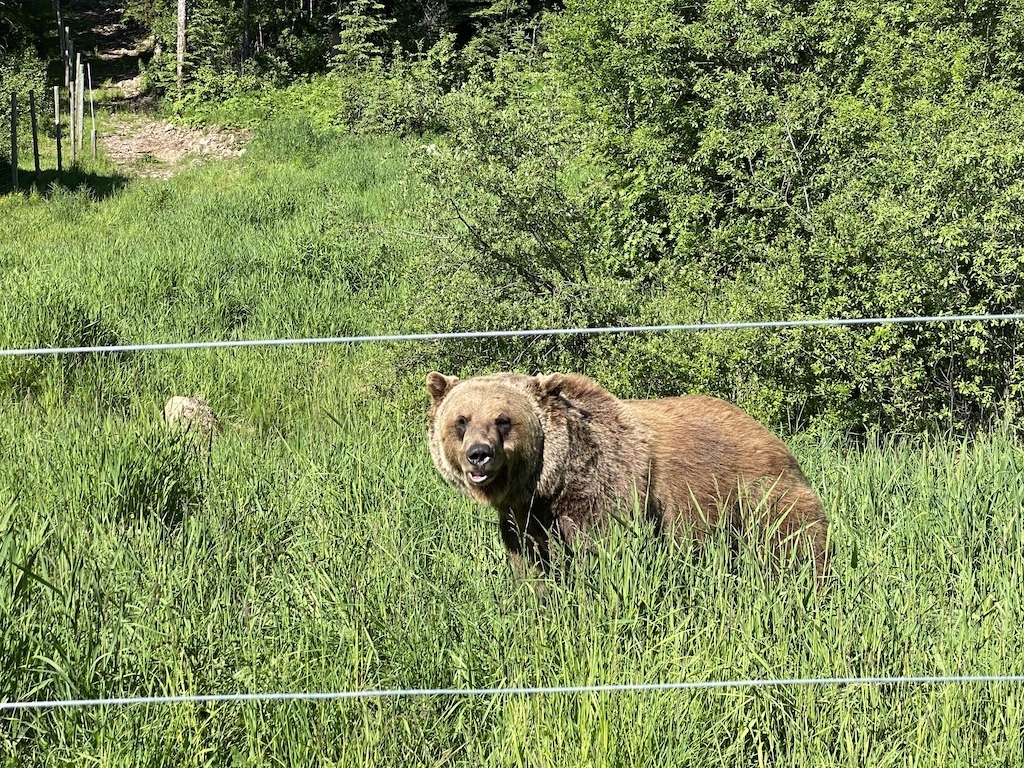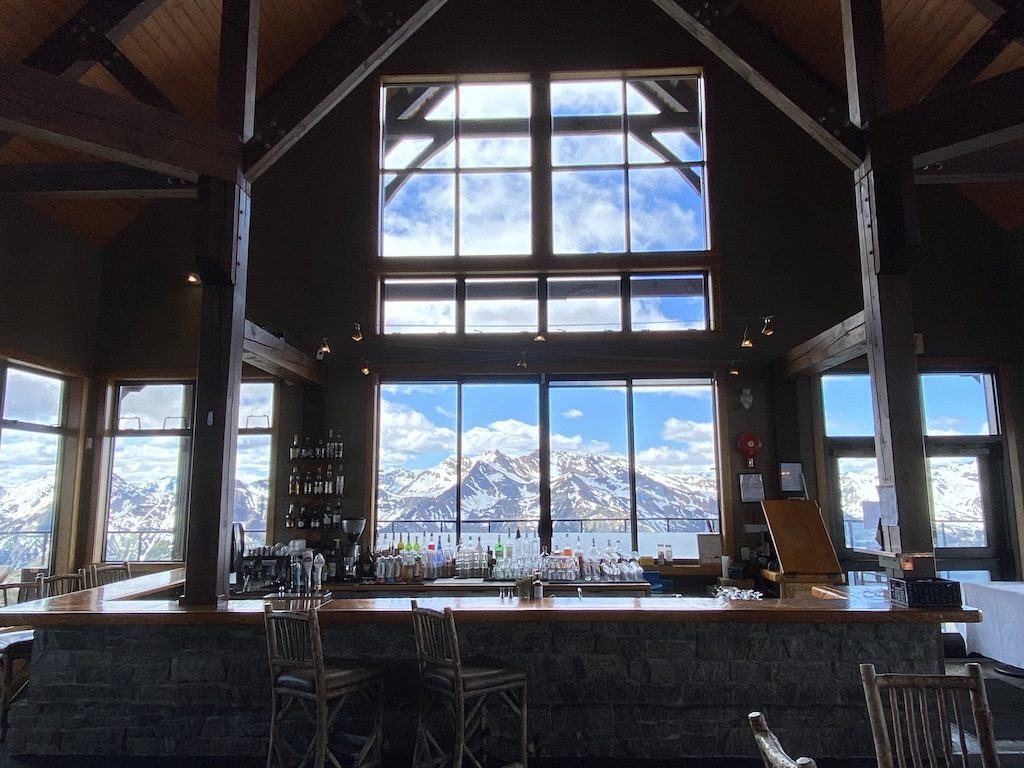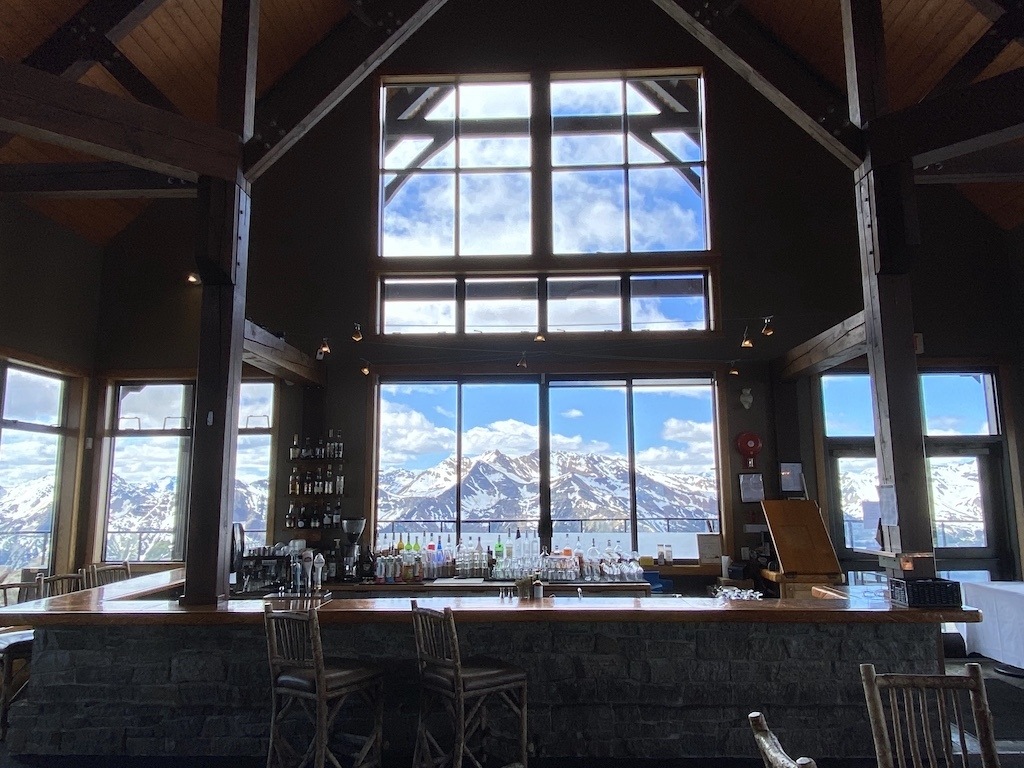 That afternoon, my husband and son did the adrenaline-inducing Via Ferrata iron climbing route – an experience that they gave very high marks. You do not need to be an experienced climber to do the Via Ferrata but there is a minimum age and weight requirement (12 years/110lbs).
Kicking Horse is also very popular in the summer for their mountain biking trail network that can be accessed from the gondola. For more information see: Kicking Horse Summer Activities.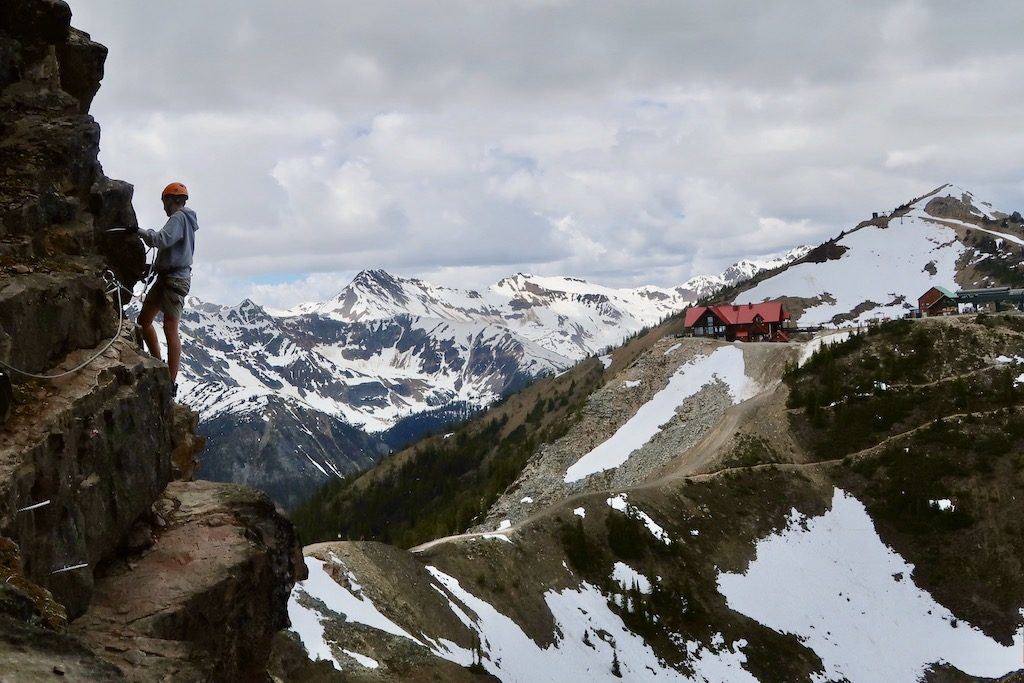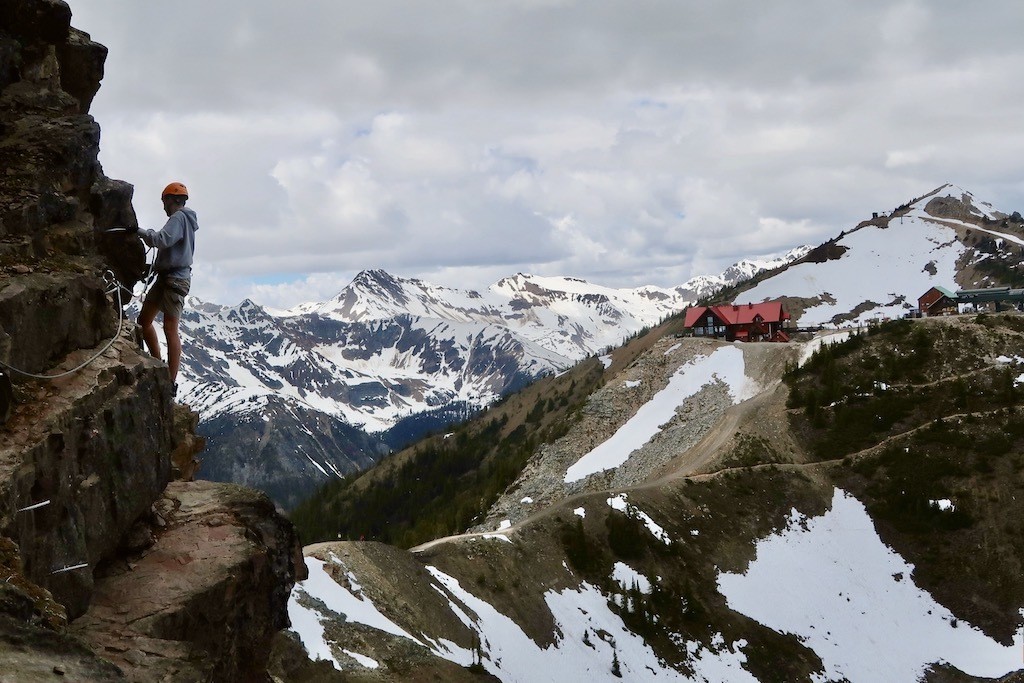 Golden is simply ideal for people who love outdoor adventures. In addition to dozens of hiking trails between Glacier, Yoho and Kootenay National Parks, it also has excellent biking trails, horseback riding, whitewater rafting, ATVing, paragliding, and kayaking all nearby. Please see Tourism Golden for a complete list of summer activities.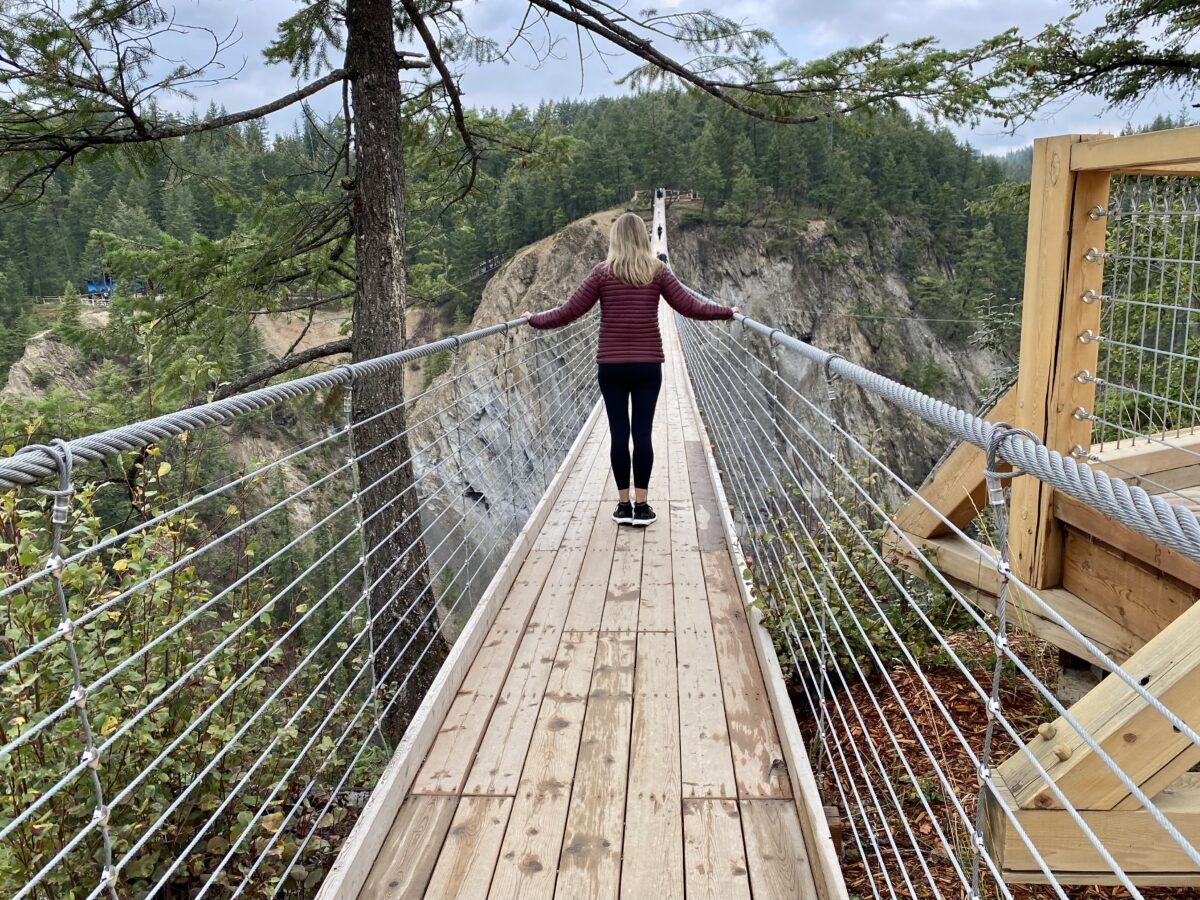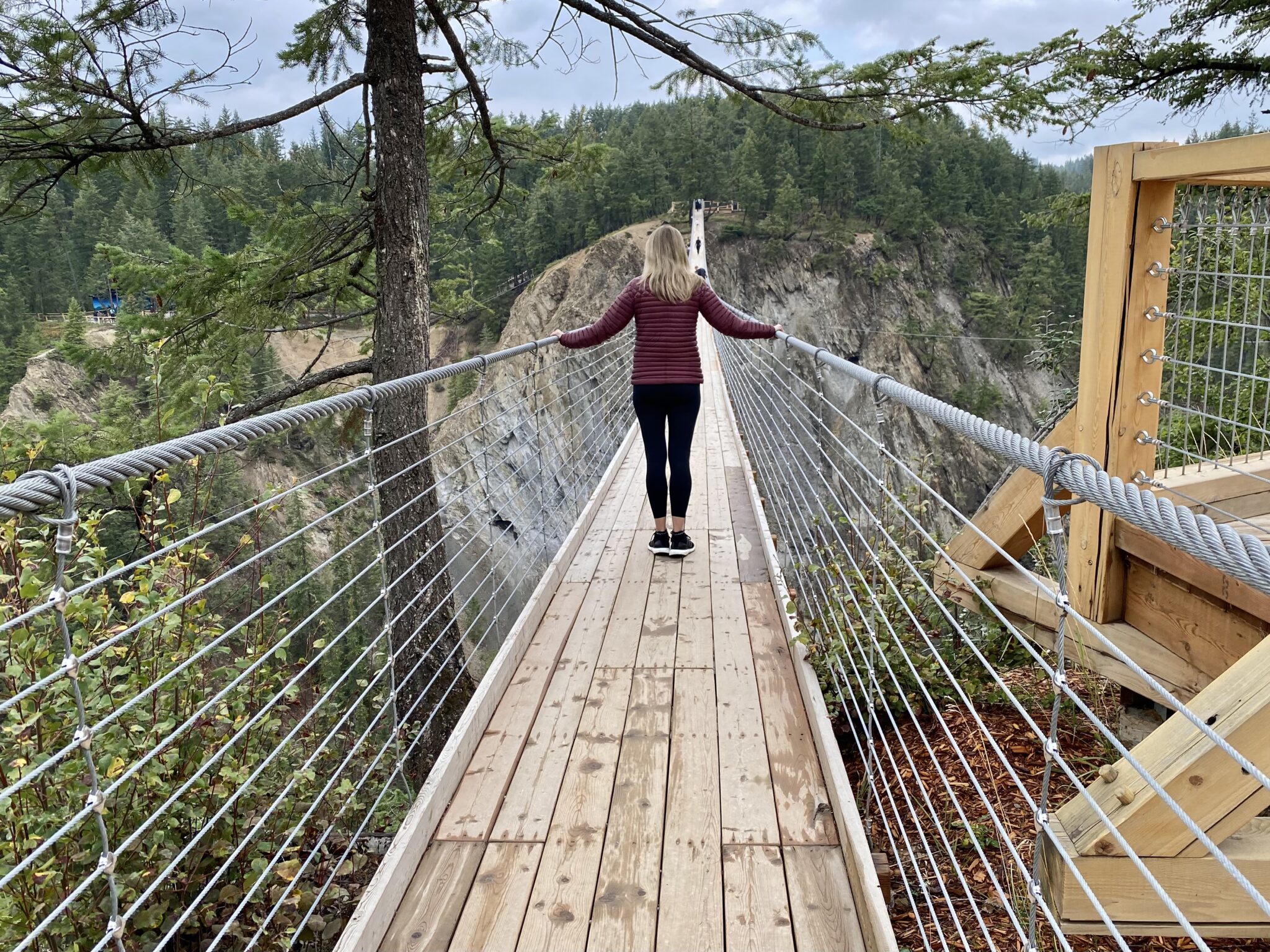 In 2022, this mountain town became home to a fantastic new adventure park called Golden Skybridge. Attractions include Canada's 2 longest suspension bridges, an adrenaline-inducing zip line, a treetop ropes course, a climbing wall and so much more. (On a more recent trip to Golden, my husband and I stayed there twice as long as we expected to as we were having so much fun!) A highly anticipated mountain coaster will be open for the 2023 season.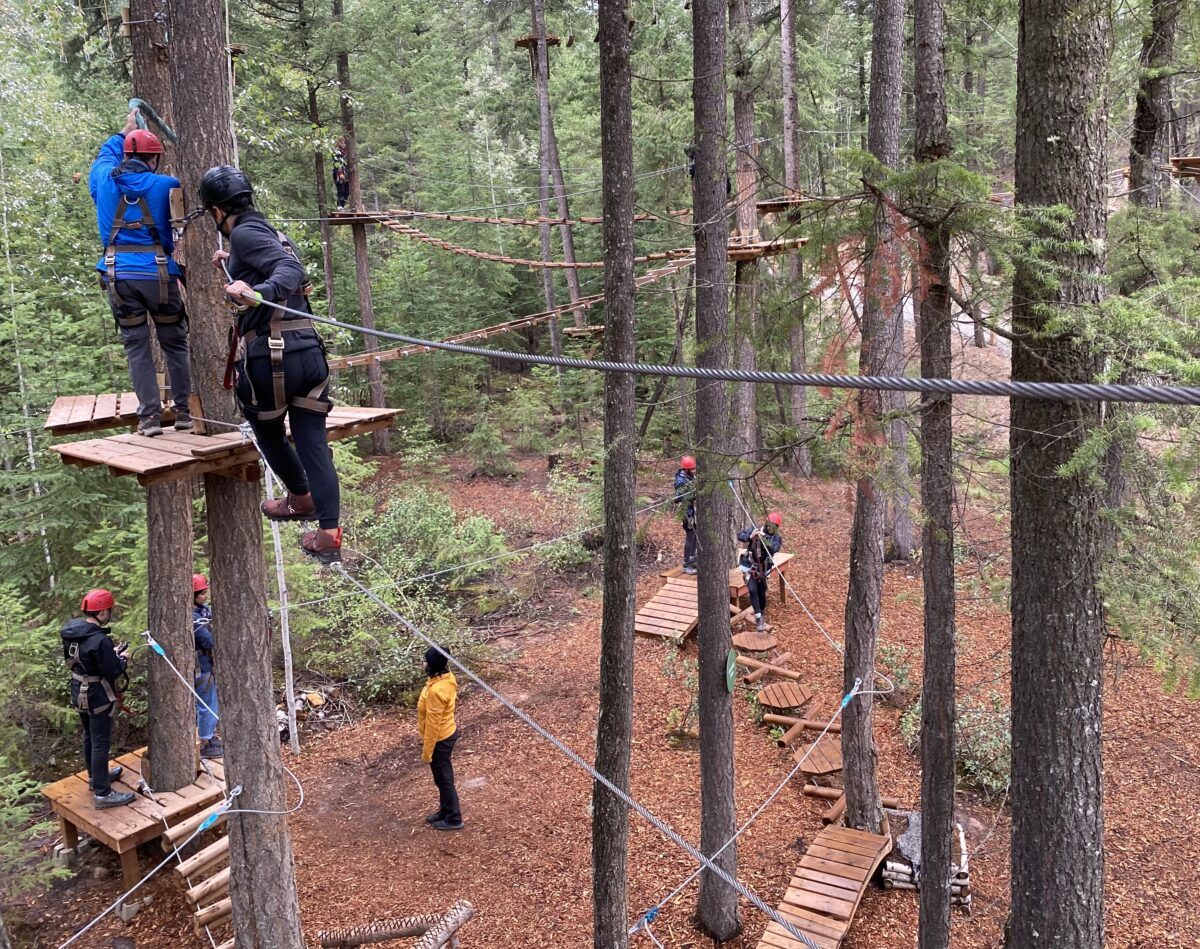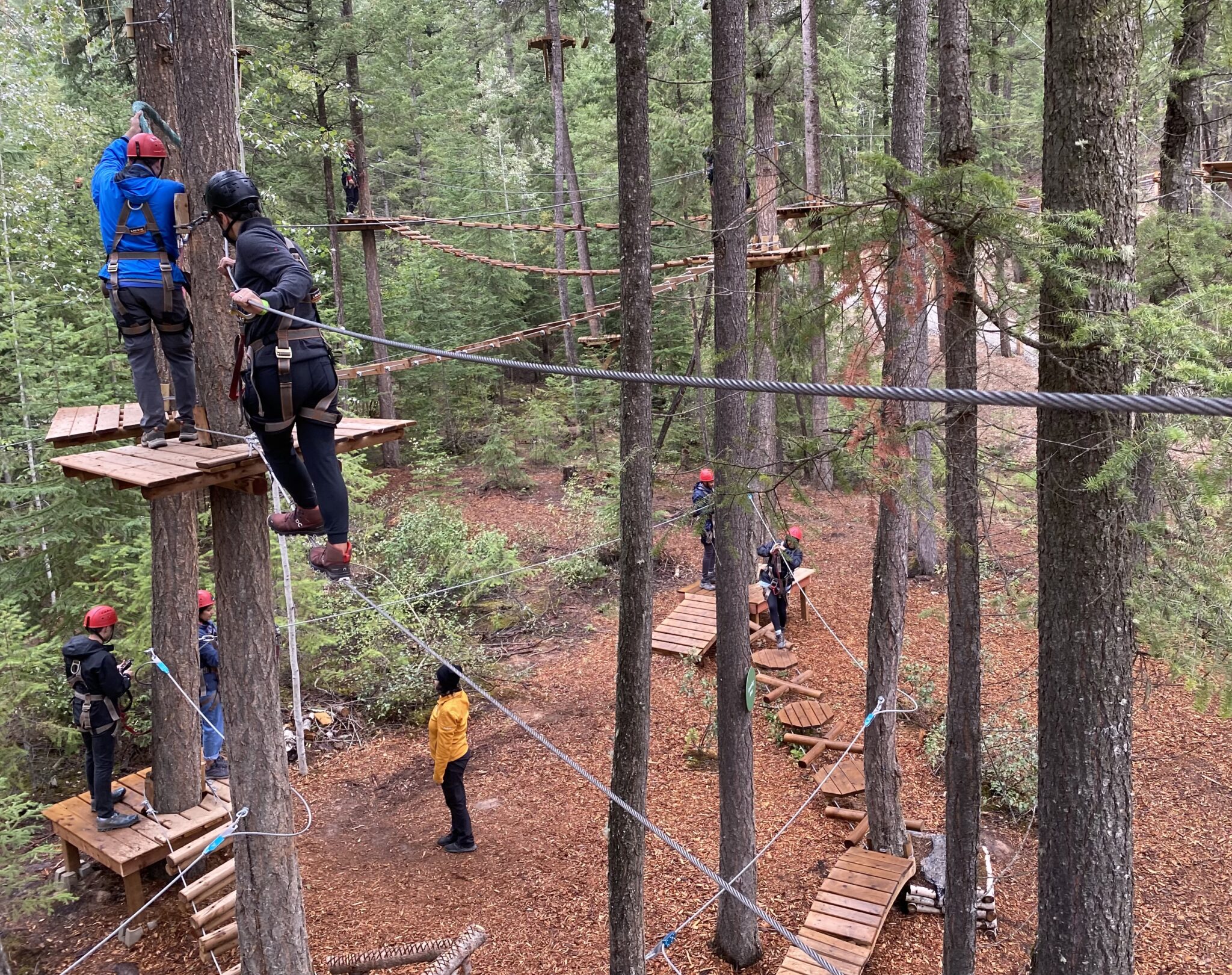 Note: I have no doubt that this is going to be a very popular attraction in the summer months. I would highly recommend booking tickets in advance online.
See also this post on the Top Things to do in Golden, B.C.
Where to Eat in Golden
We enjoy eating on the patio of Island Restaurant for lunch and Eleven22 for dinner (both in town). On this trip we also took in the mountain and river views with happy hour on the rooftop patio at the Rockwater Grill. For more casual fare, try Red Tomato Pies LTD or Reposados Tacos y Tequila.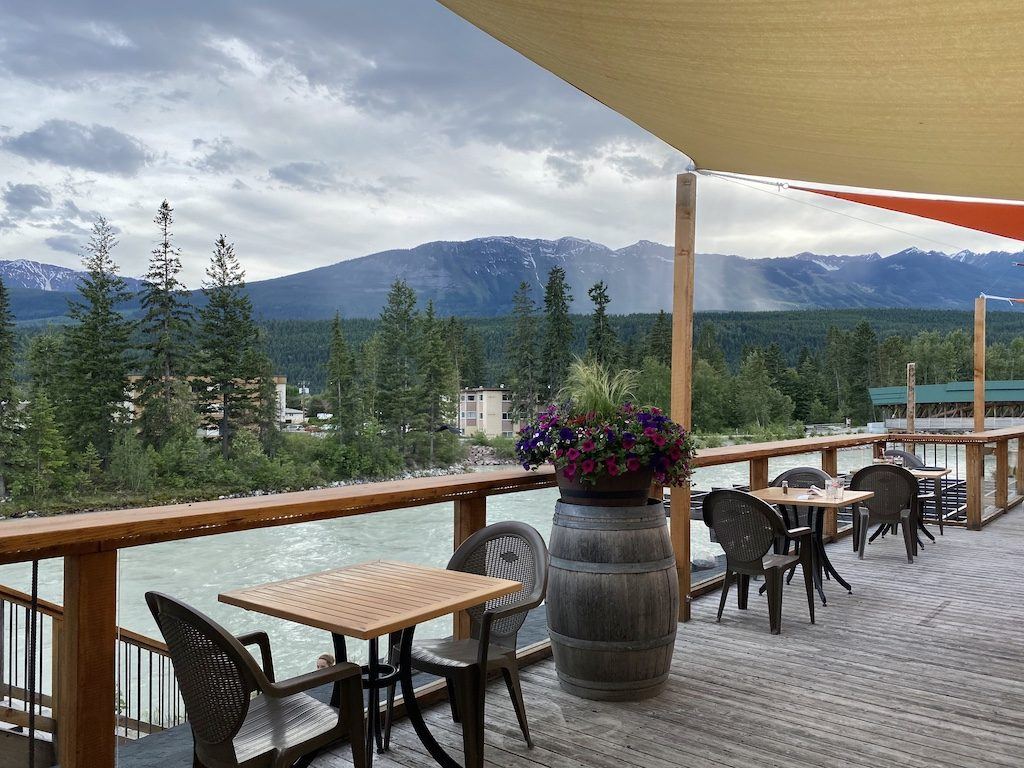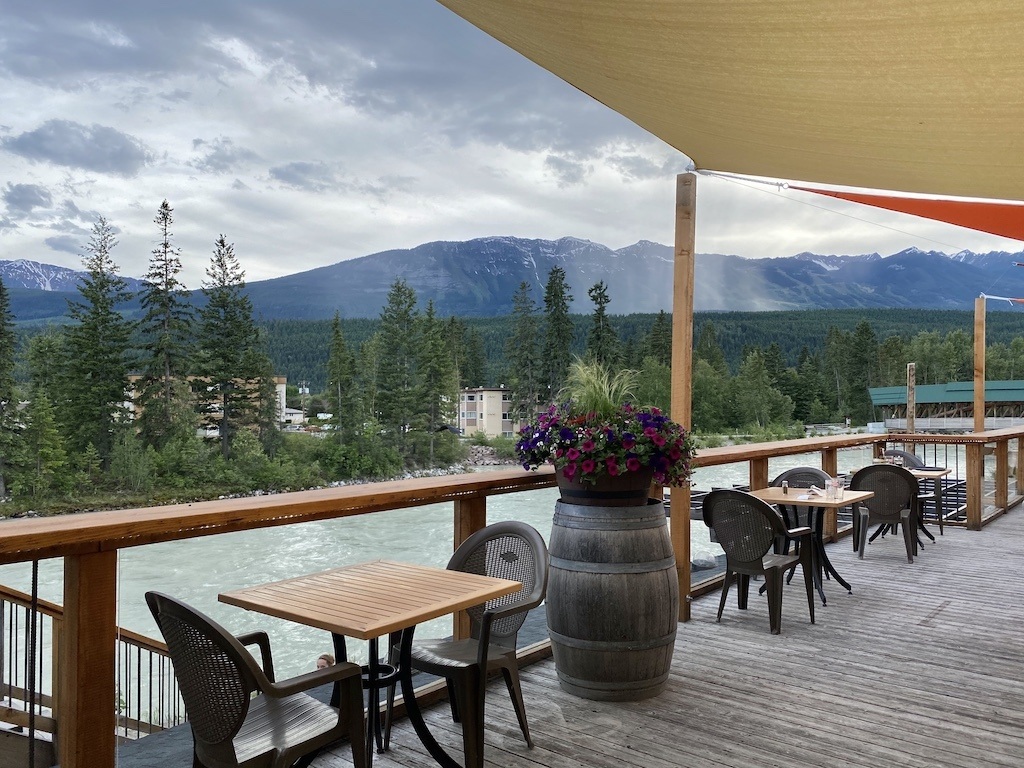 Where to Stay in Golden
We have stayed right at Kicking Horse Mountain Resort several times. The two main lodges on the mountain are Glacier Mountaineer Lodge and Palliser Lodge. The Vagabond Lodge (adults only) is also right on the mountain and consistently gets excellent reviews (books up very quickly).
If you don't mind staying just outside of Golden, we absolutely loved the 2 nights we spent at The Moberly Lodge. I have been trying to book this place for years and finally managed to snag one of their coveted cabins for this trip (they also have lovely rooms in the main lodge).
The Moberly is simply a beautiful property and a great place to unwind after an action-packed day. The homemade breakfasts provided by owner Lucille (at an additional cost) are also very memorable.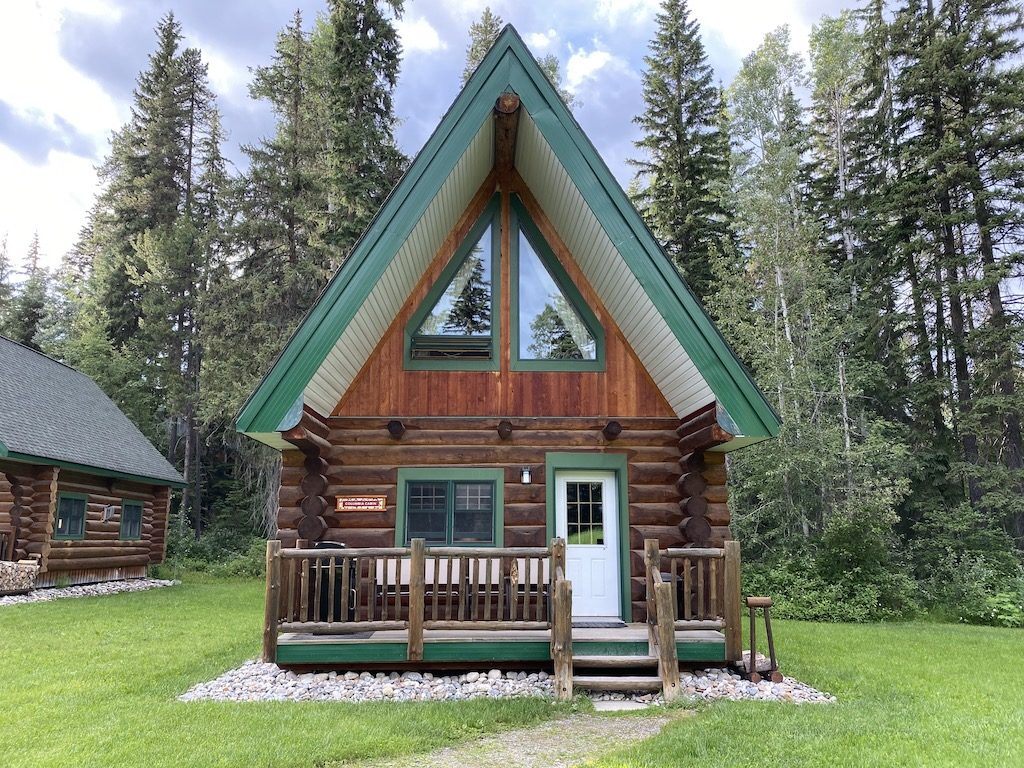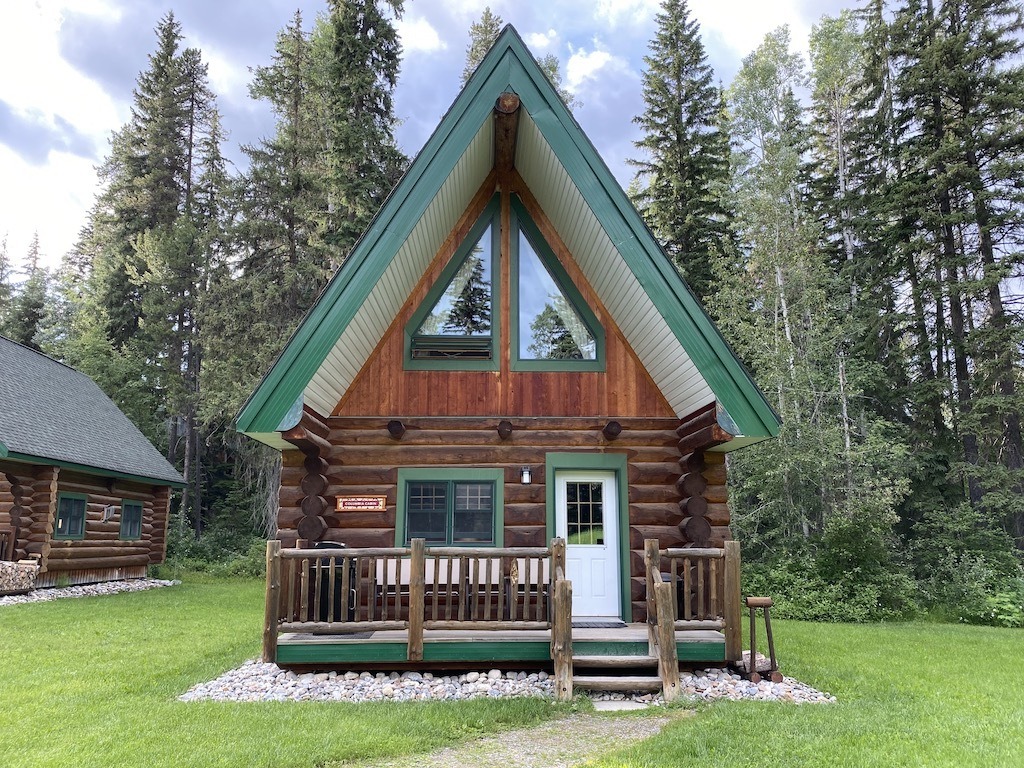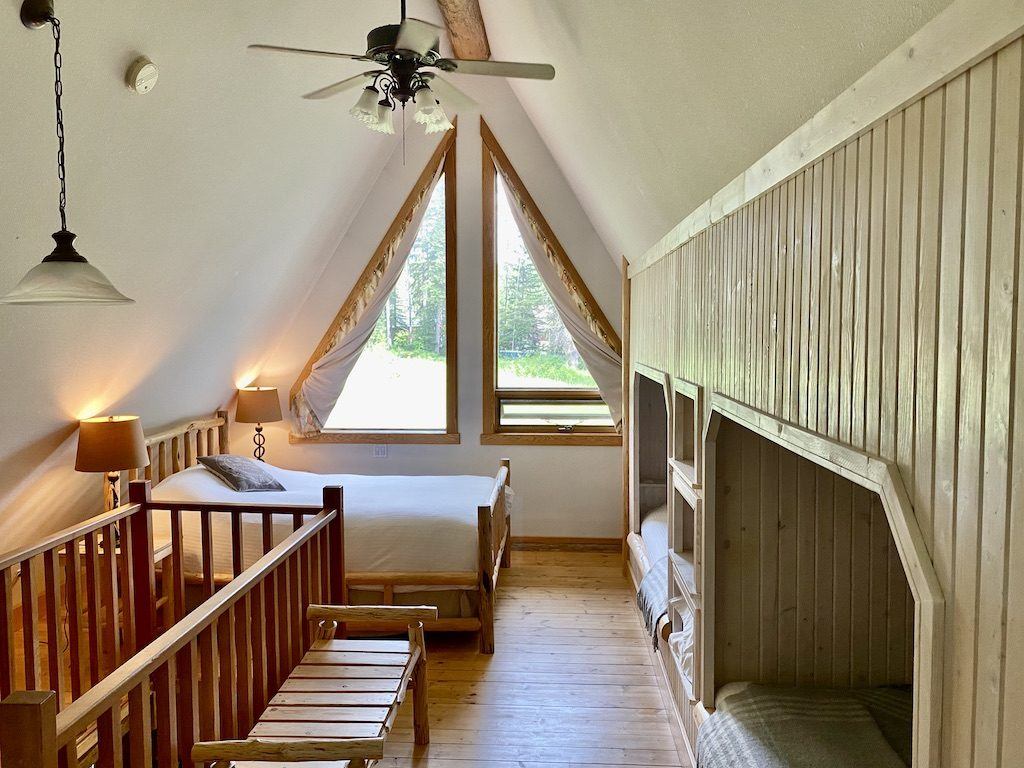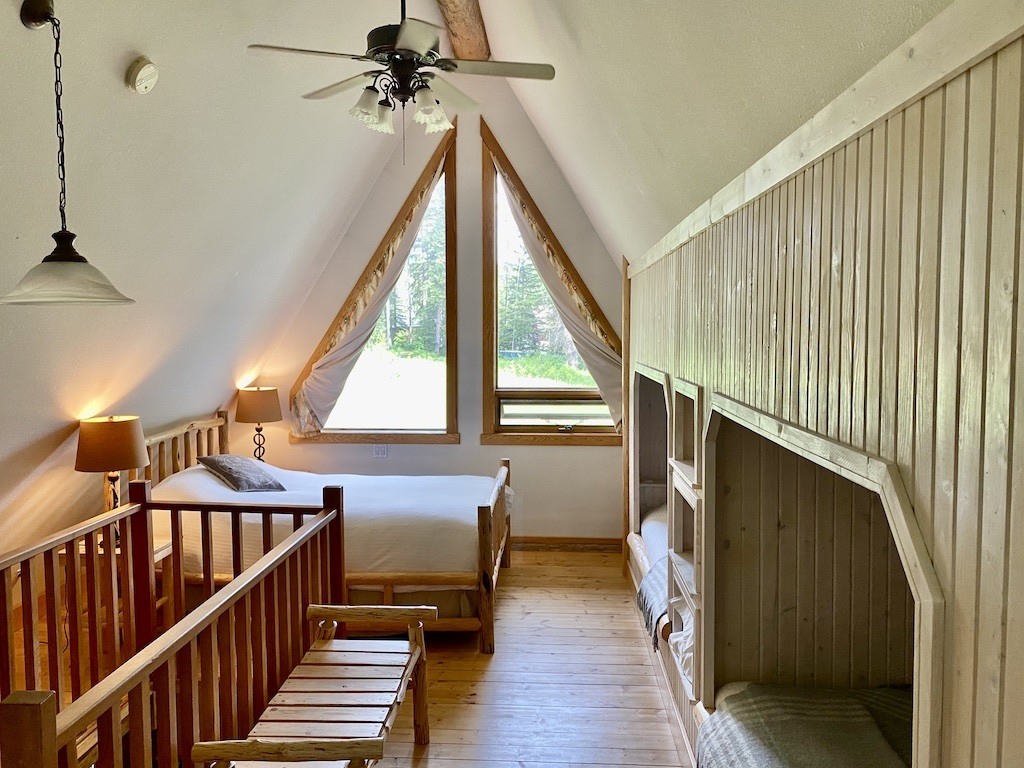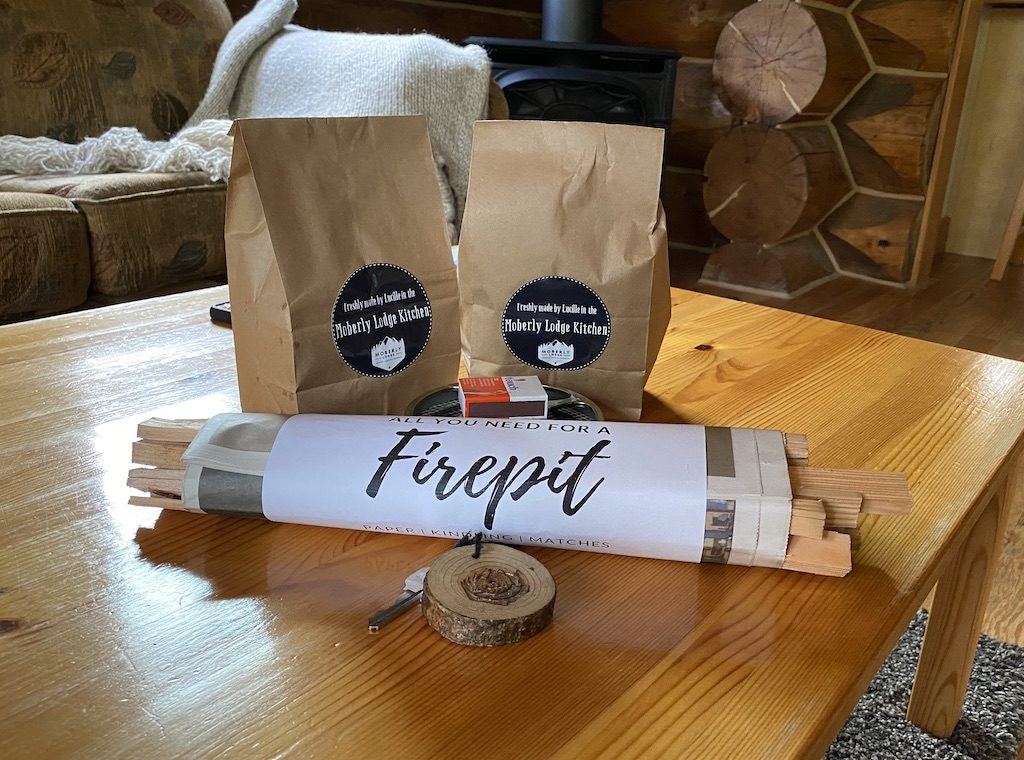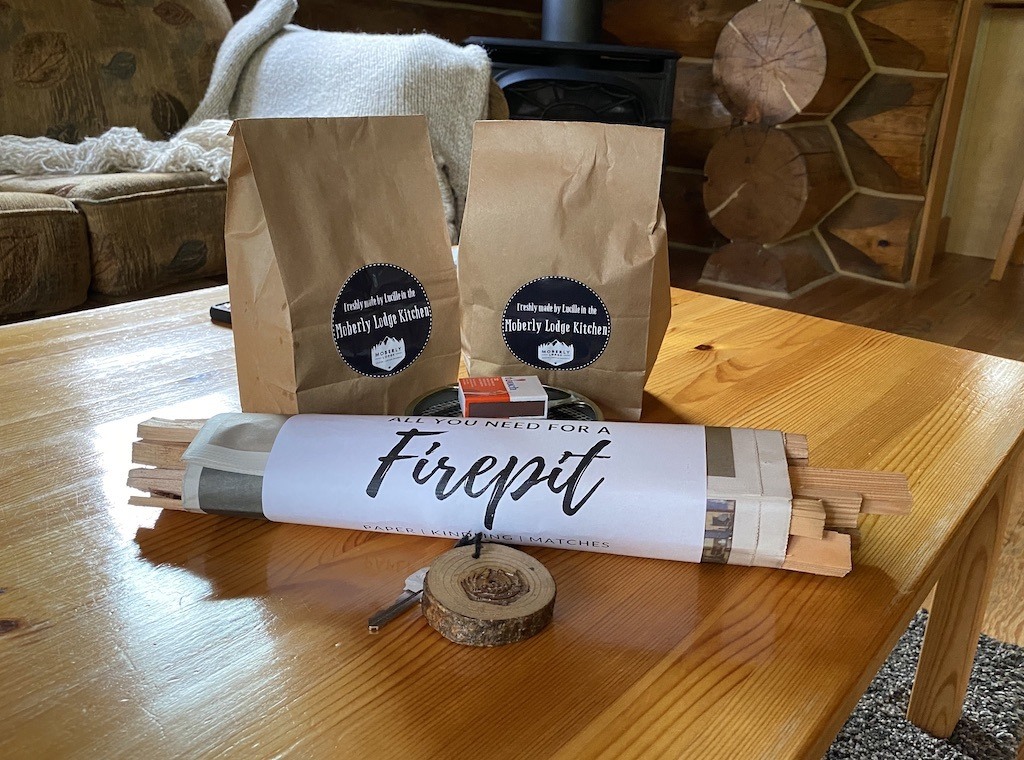 Yoho National Park
Yoho National Park has some really spectacular hikes ranging from 30 minutes to 5 hours. As we were passing through, we did the Wapta Falls Hike (1.5 hrs) and Takakkaw Falls Trail (30 min. stroll). I would certainly say that this area is worth exploring for longer if you can stay a night or two. There are some really nice longer hikes around Emerald Lake.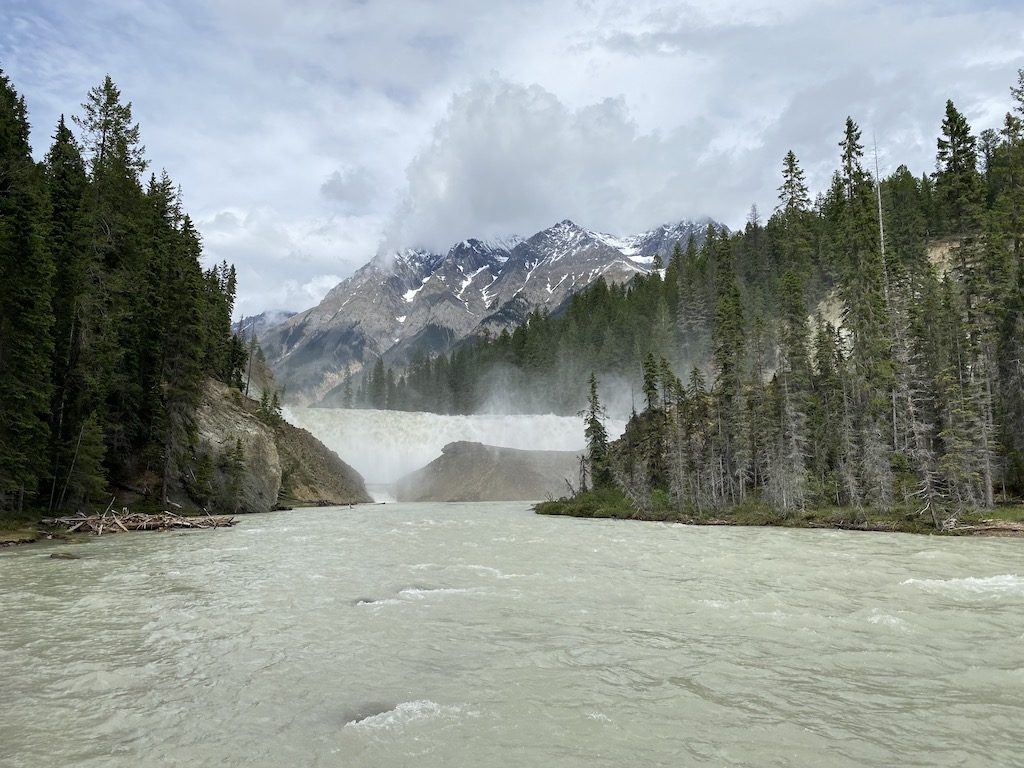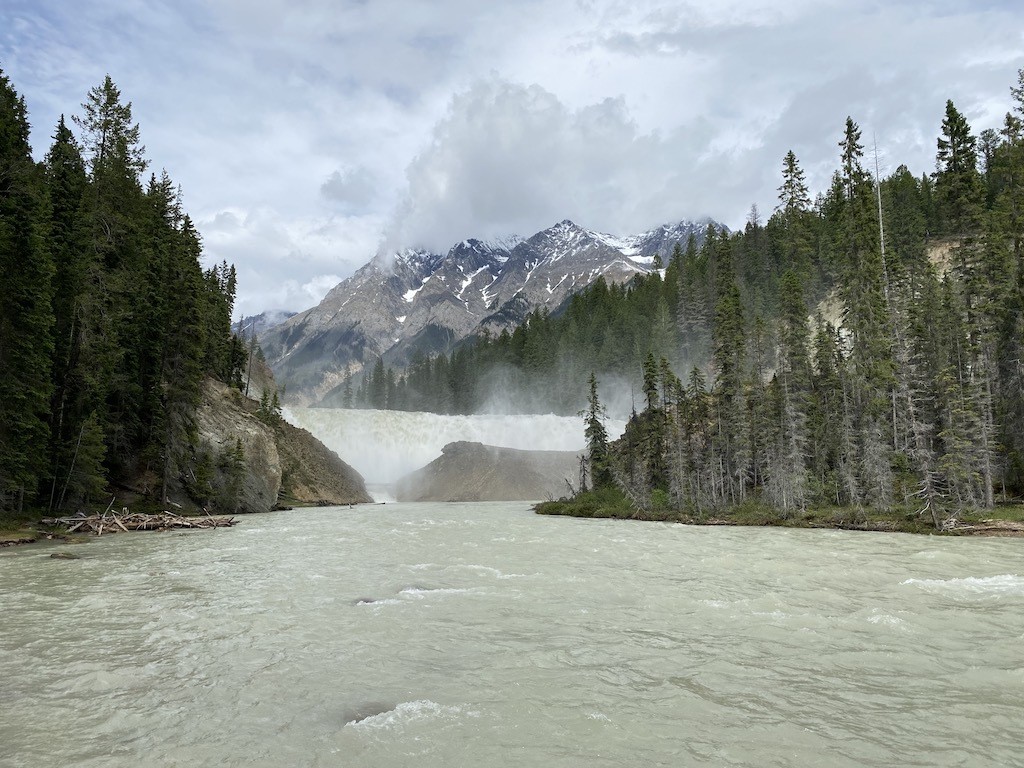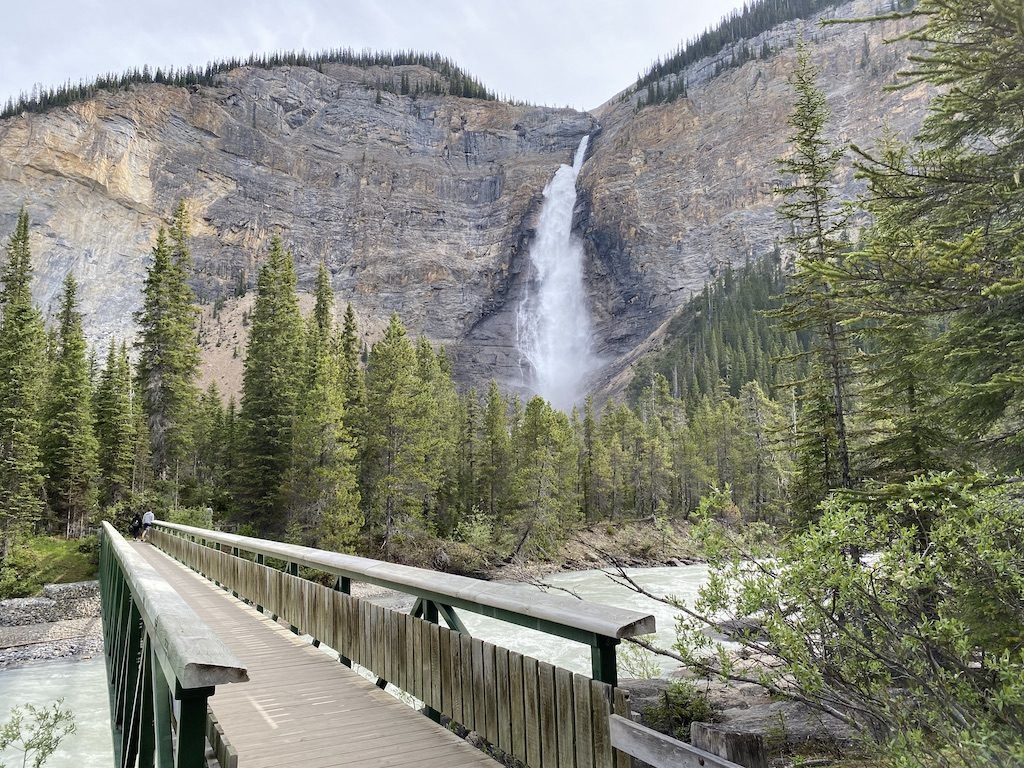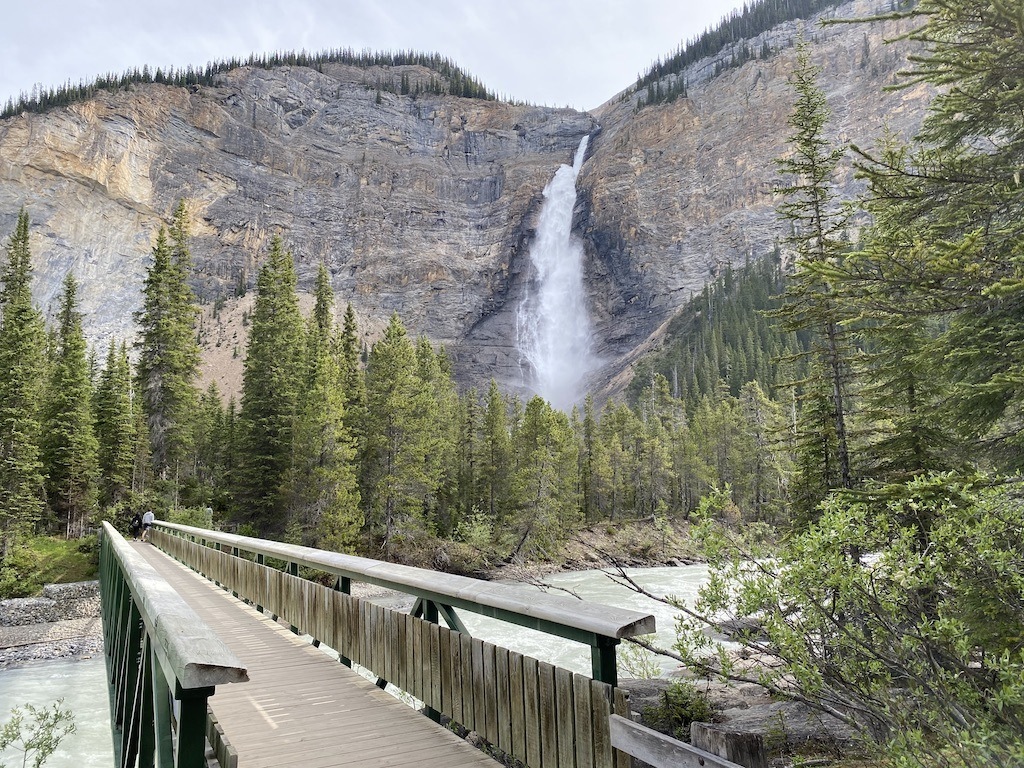 Where to Stay in Yoho National Park
There are a couple very special lodges near Yoho National Park. Storm Mountain Lodge and Emerald Lake Lodge both get very high marks from guests.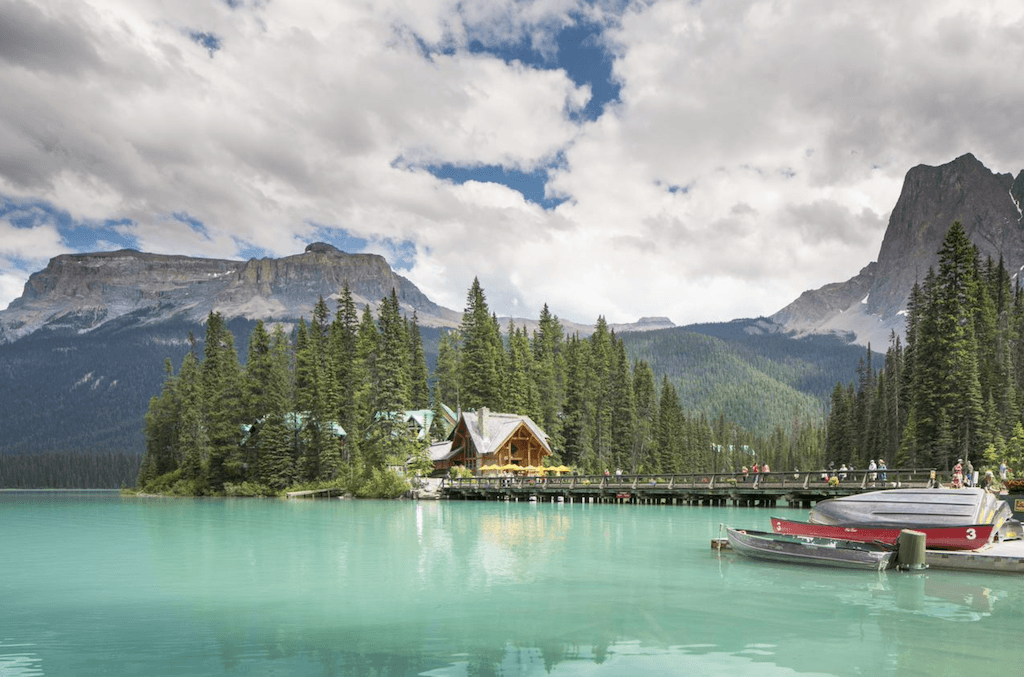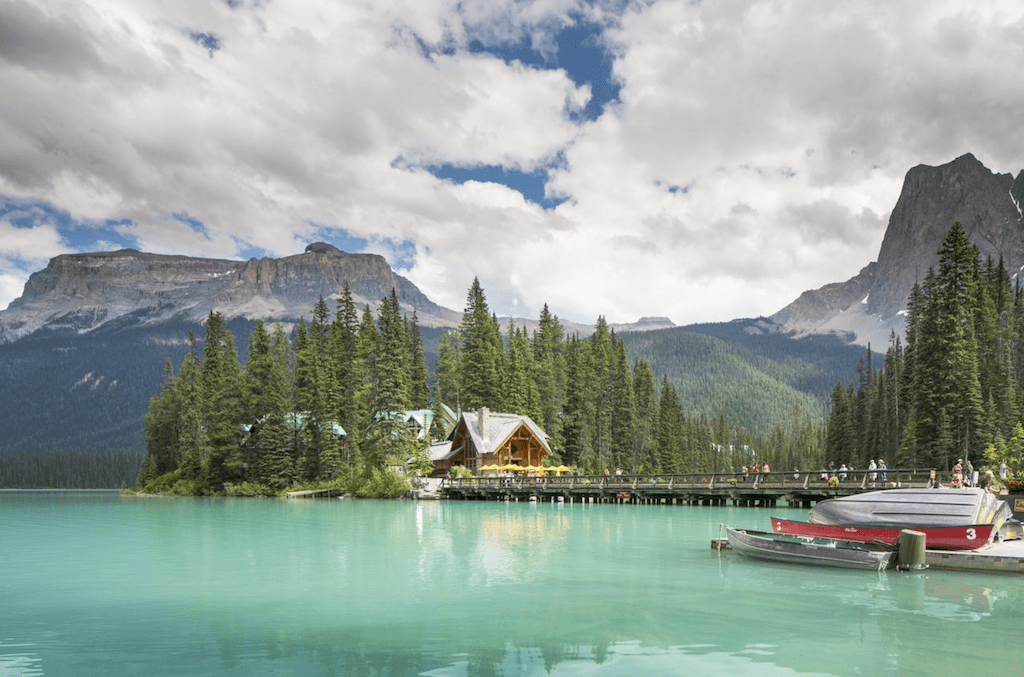 Kootenay National Park
Our whole trip was actually spawned from the idea that we were going to do the Floe Lake Hike in Kootenay National Park. An ambitious endeavour for new hikers like us (a long day, or an overnight backpacking trip), I won't deny that I was slightly relieved to learn that the trail was still covered in snow in early July, leading us to scrap this plan.
We opted instead for a much smaller day hike from Marble Canyon to Paint Pots (3 hours in and back). While the "Paint Pots" did not leave us overly impressed (it could have been the sudden squall), Marble Canyon is very beautiful – and it is only a 15 minute walk from the trailhead on Hwy. 93. See more hikes and things to do in Kootenay National Park.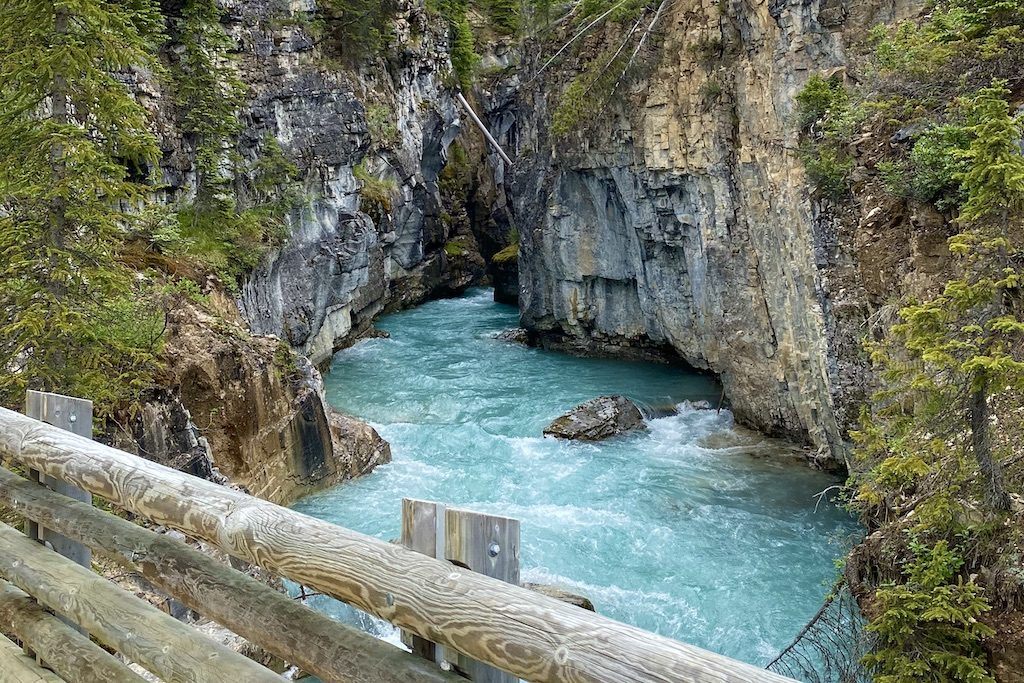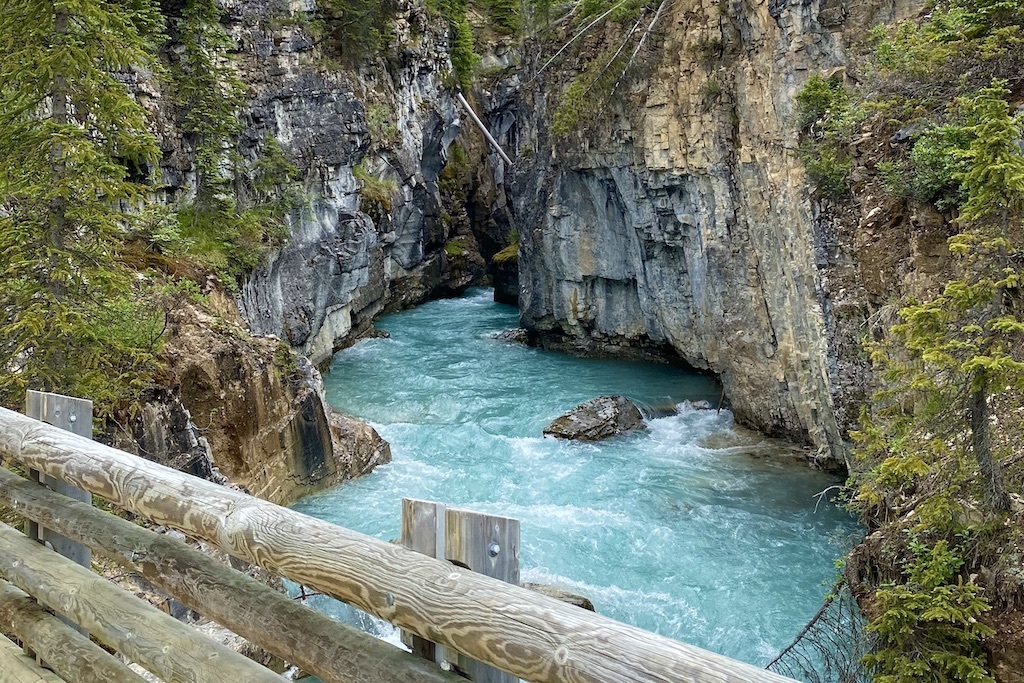 Cranbrook
Cranbrook was really just an overnight stop for us on our way to Nelson where we planned to spend 2 nights. I was a little stumped when it came to finding accommodation near Cranbrook that appealed to our sense of adventure. Eventually, I found what I was looking in Bull River Guest Ranch, about a 45 minute drive outside of Cranbrook (due east of Fort Steele).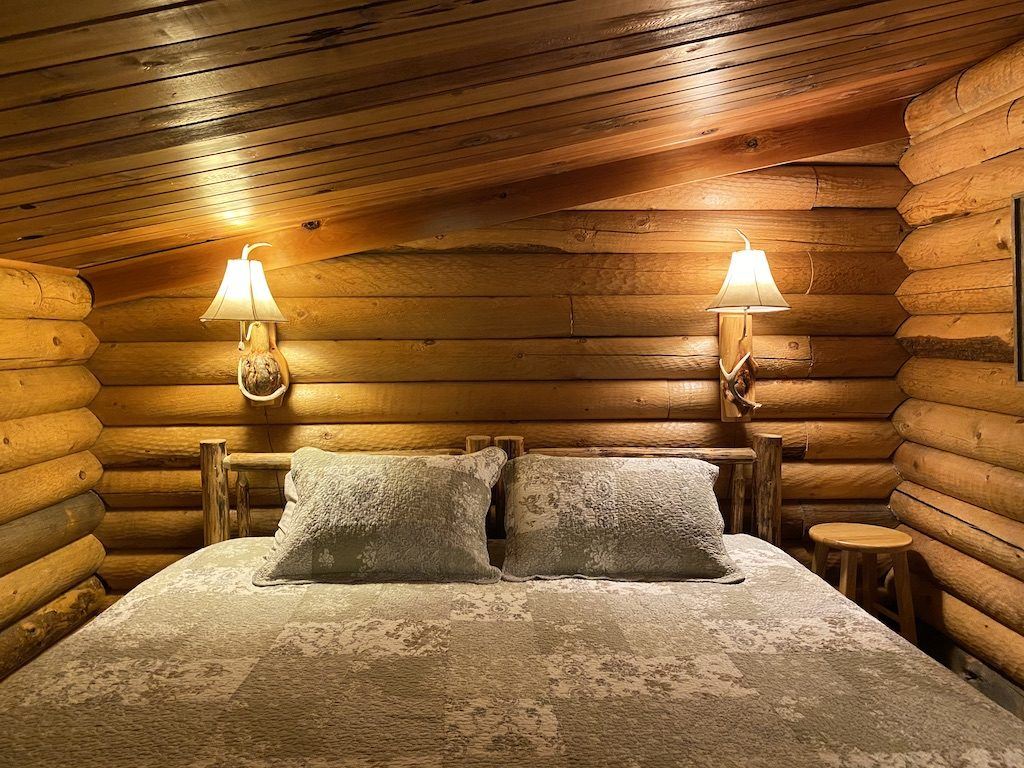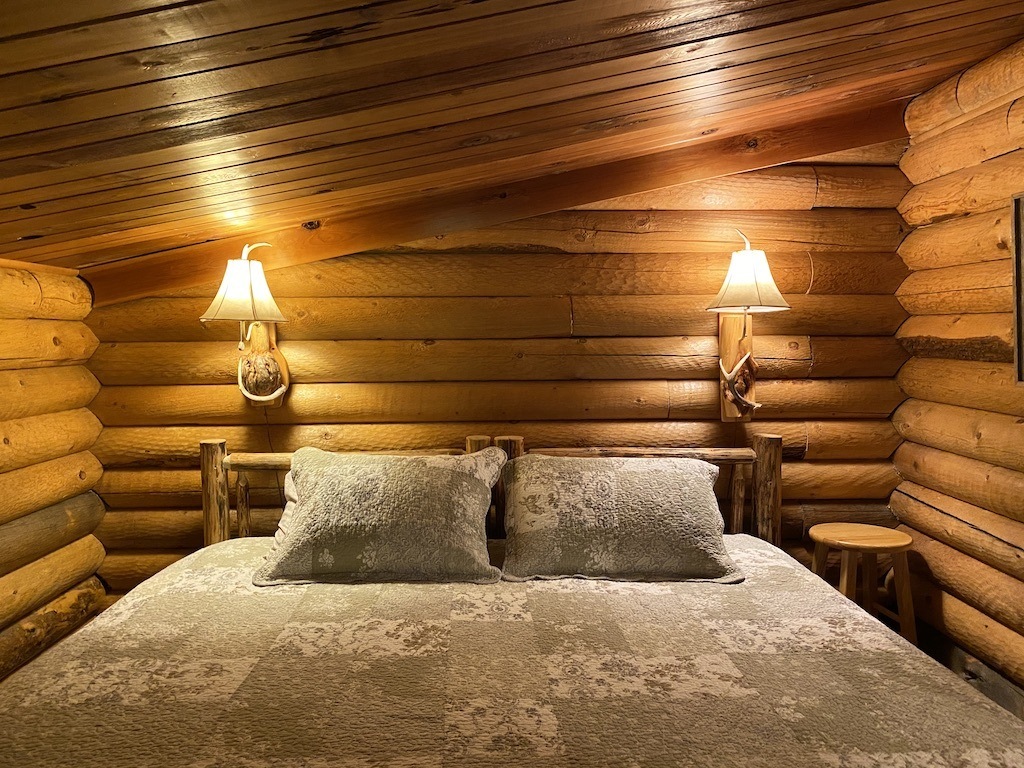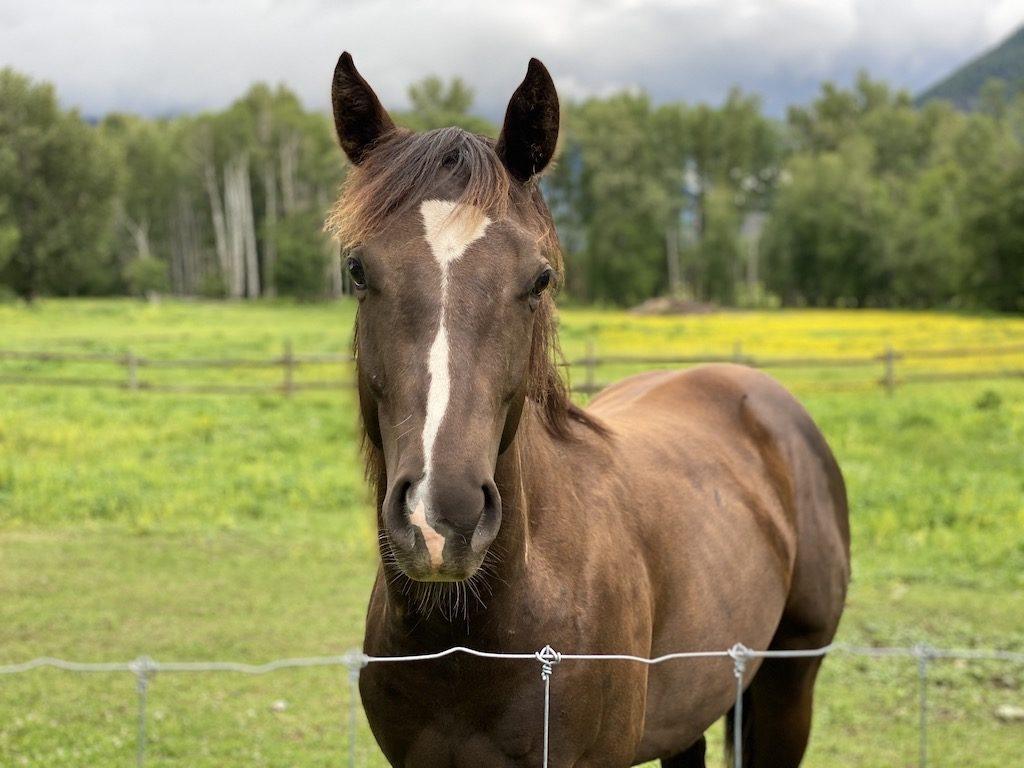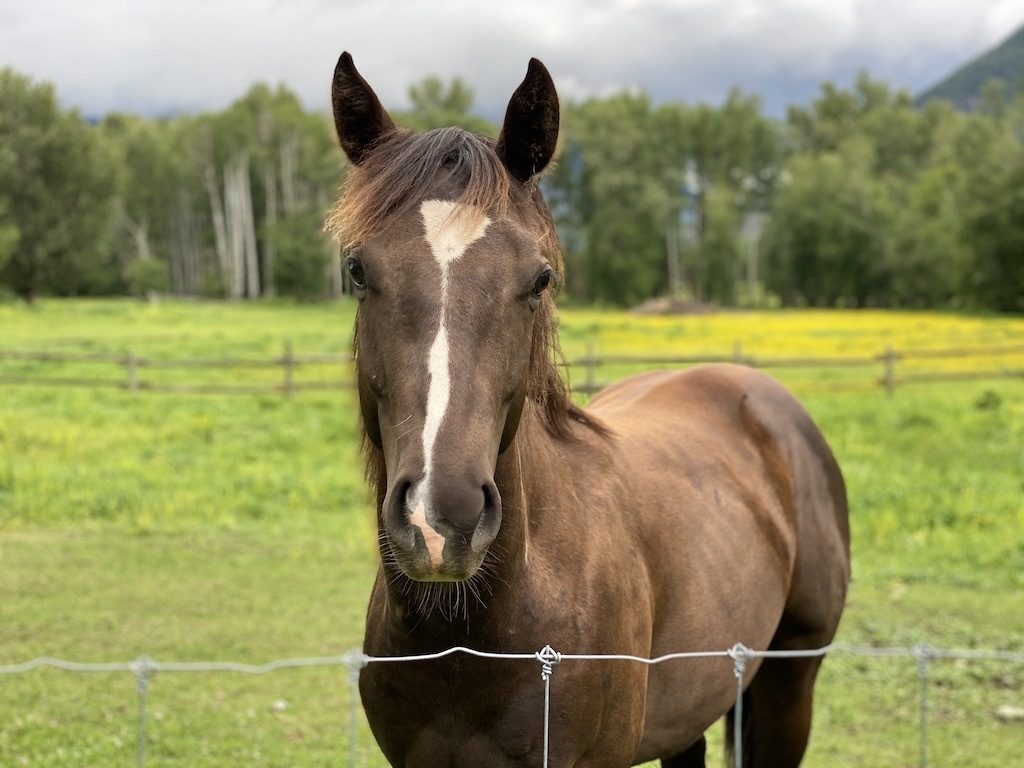 Bull River Guest Ranch is typically a popular wedding venue during the summer, but on free nights, you can rent their self-contained, self-catering log cabins. There are 7 cabins on the ranch, a honeymoon suite and several bunk houses spaced out for maximum privacy. There is even a little playground and some adorable farm animals to entertain kids.
We really enjoyed the experience, chopping wood for the woodstove, cooking up a hearty meal for dinner, playing board games (we brought them), and strolling around the property admiring the wildlife in the morning (birds, whitetail mule deer etc.). To me, this was a much better option than spending the night at more generic hotel along the highway.
Note: Save the important work project for another stop as the cell and internet connection at Bull River are not strong.
While we really just passed through Cranbrook, stopping long enough to charge our EV in town, we had enough time to enjoy lunch at Soul Food. It is well worth a stop if you are in the area and feeling a little peckish.
Nelson
After several days of hiking around in the BC wilderness, a stroll along Nelson's historical Baker Street with her many quirky and artsy shops felt like a welcome change. Notably for me, Nelson, with it's lively coffee and cafe culture, was the first place that I was able to actually dine in to enjoy a coffee in over 3 months (when most BC restaurants switched to takeout only).
An encounter with a cheery and boisterous group struggling to make their way up a steep hill reminded me that Nelson is also a great town for beer lovers. Several breweries worth visiting include Torchlight, Backroads and Nelson Brewing Company. Learn more on The BC Ale Trail website.
While the weather wasn't really on our side during our time in Nelson, we still managed to huff and puff our way up the Pulpit Rock hike. It is a short 45 minute trail stair climb to the top of rock outcropping, offering a nice view over the water and of the town of Nelson.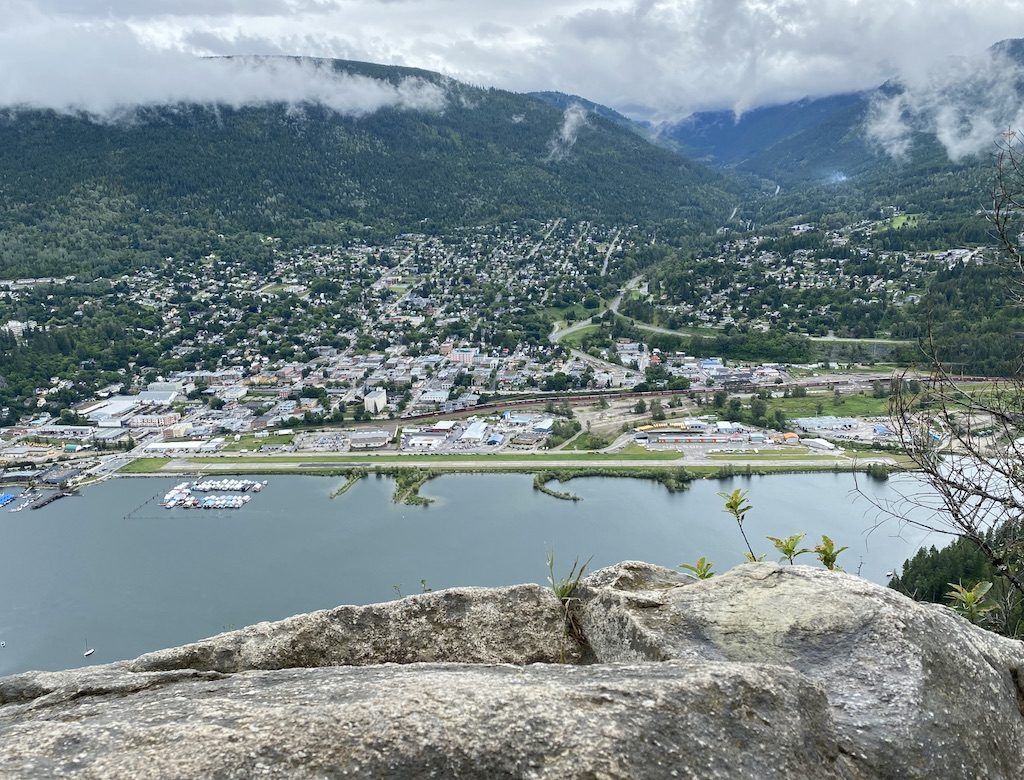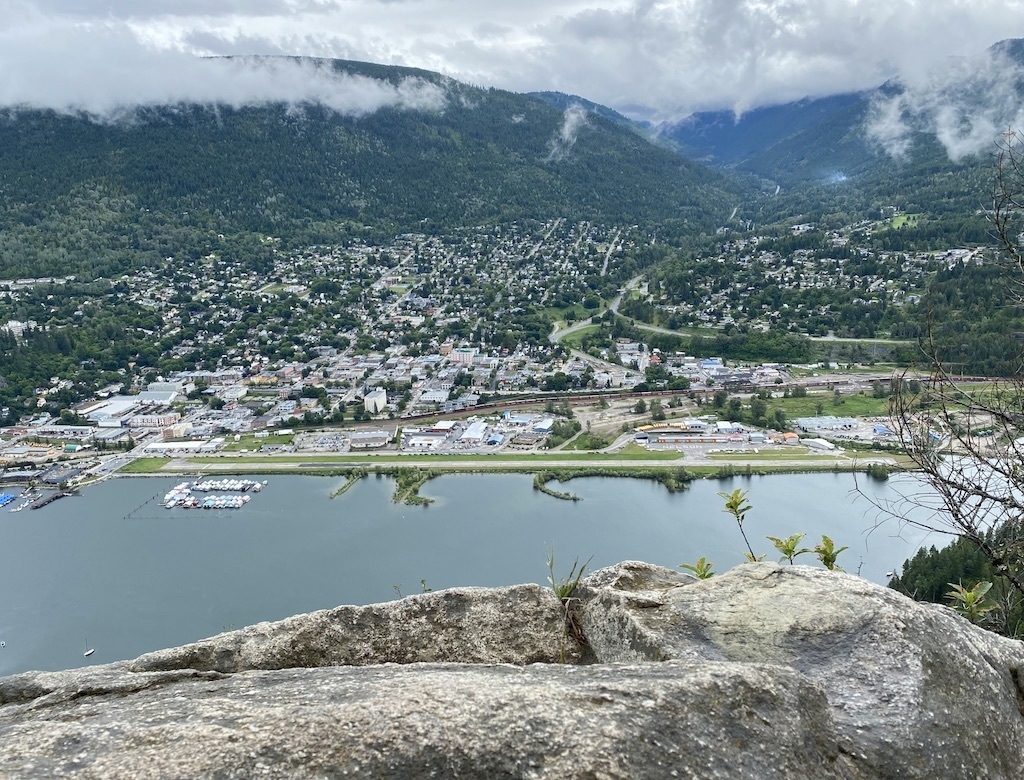 Where to Stay in Nelson
While in Nelson, we like staying at the historic Hume Hotel. They have really nicely appointed rooms and many suite configurations that are suitable for families (our favourite is the Ladybird Suite). The hotel also has a nice full service spa as well as a restaurant and pub.
Other solid options for accommodation in Nelson include The Cloudside Hotel, The Best Western Plus and the Prestige Lakeside Resort.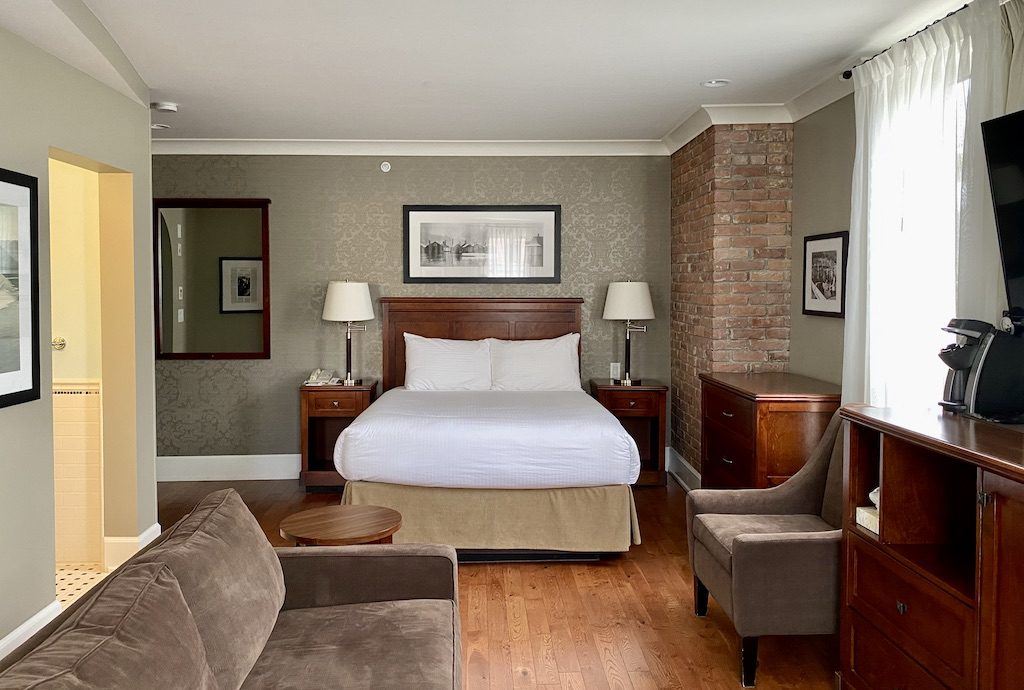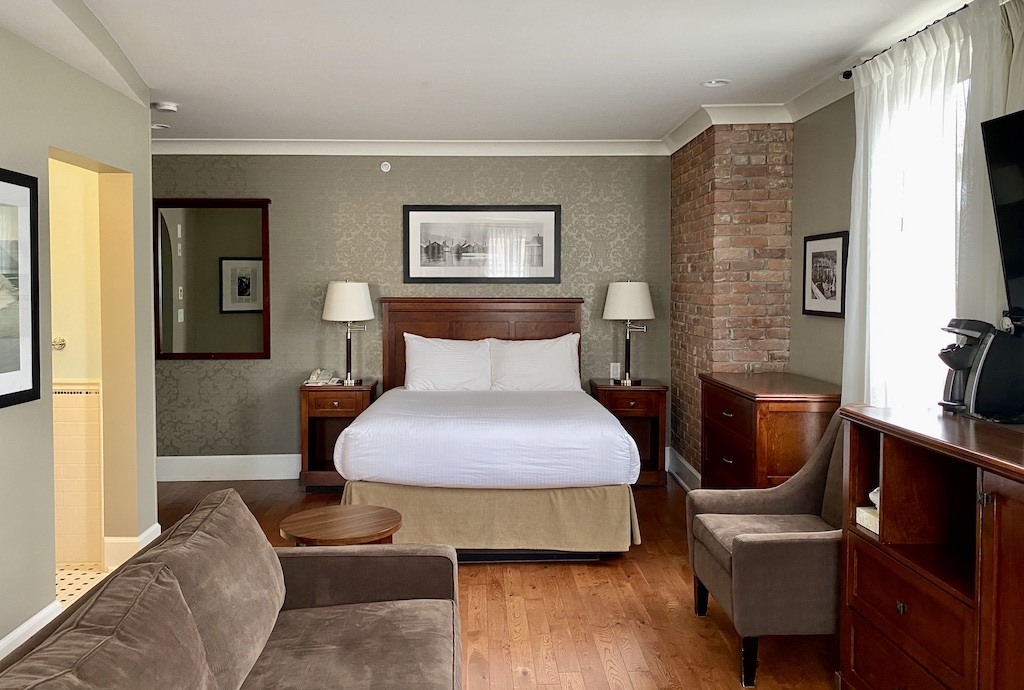 Where to Eat in Nelson
While in Nelson, we enjoyed morning coffee at Oso Negro and Empire Coffee Co., lunch at Marzano Pizza and dinner at both Cantina del Centro and Sage Tapas and Wine Bar. I would recommend all of them.
Osoyoos and Oliver
As a reward for being so outdoorsy, we planned to spend our last day doing a little wine tasting around Osoyoos and Oliver. Honestly, there are just too many tasting rooms to choose from in this region, but we somehow managed, stopping in at Moon Curser, Lariana Cellars and Stoneboat Vineyards.
Osoyoos Wine Tasting Tip: More than ever these days, it is important to make reservations as many tasting rooms can only welcome a limited number of guests at a time.
Our original plan for our day was to include a long lunch at one of Oliver's beautiful winery restaurants. The Sonora Room (Burrowing Owl), Terrafina (Hester Creek) and Miradoro (Tinhorn Creek) are all solid options. In the end, however, we opted for something a little different that the whole family would enjoy. We booked the Hands on Harvest Tour at Covert Family Farms Estate (organic winery and farm).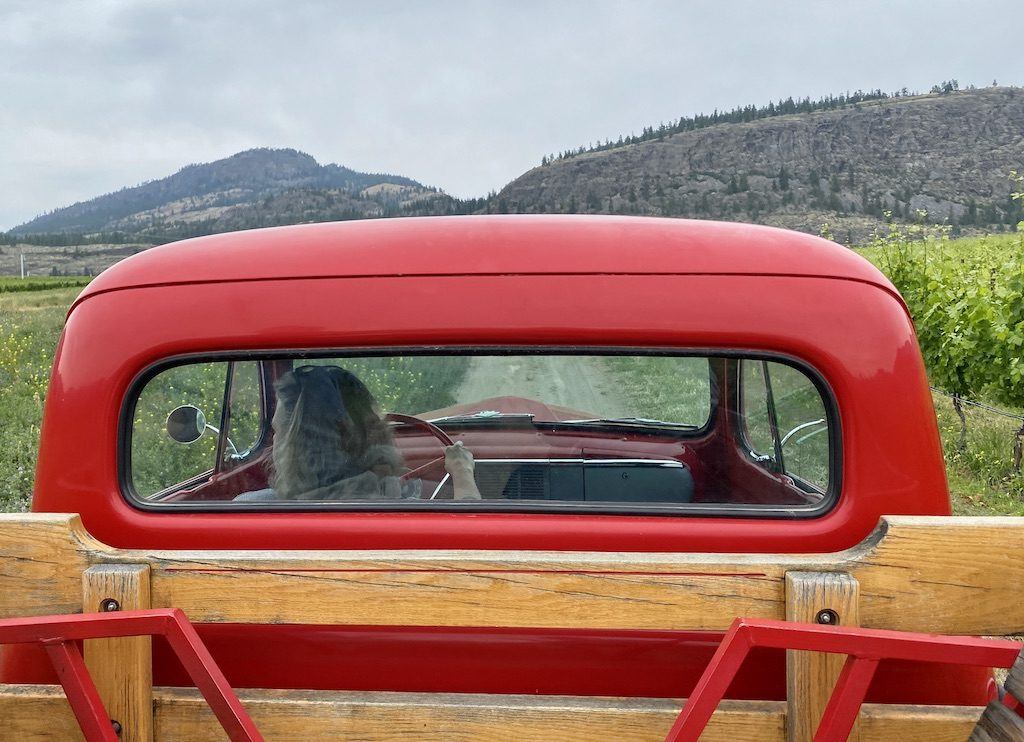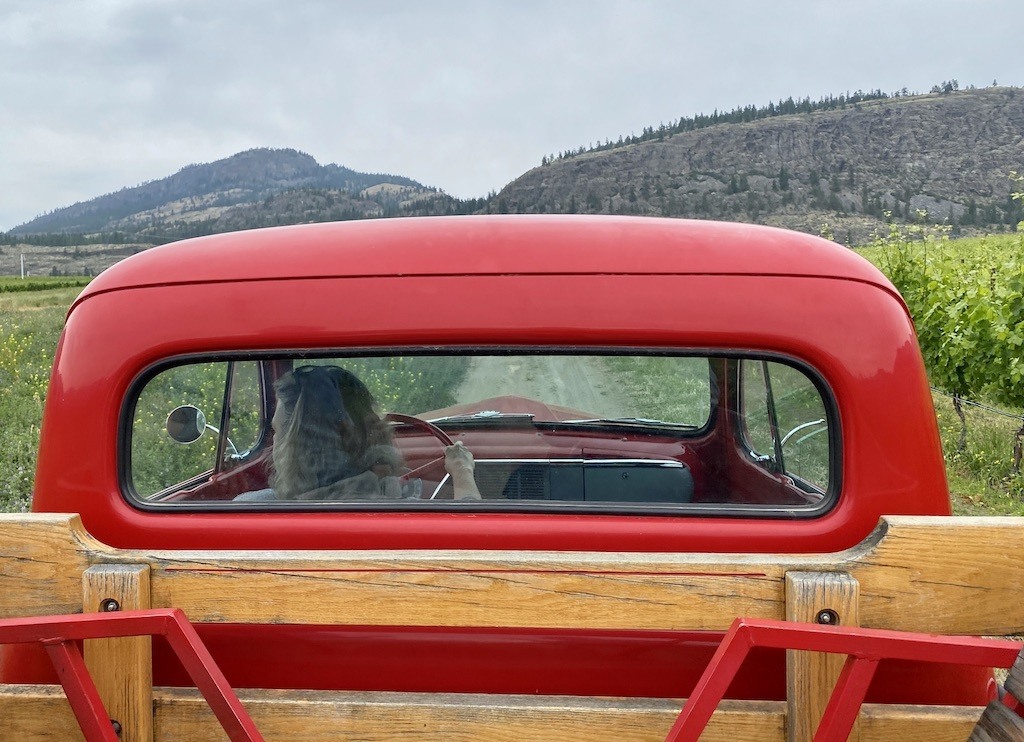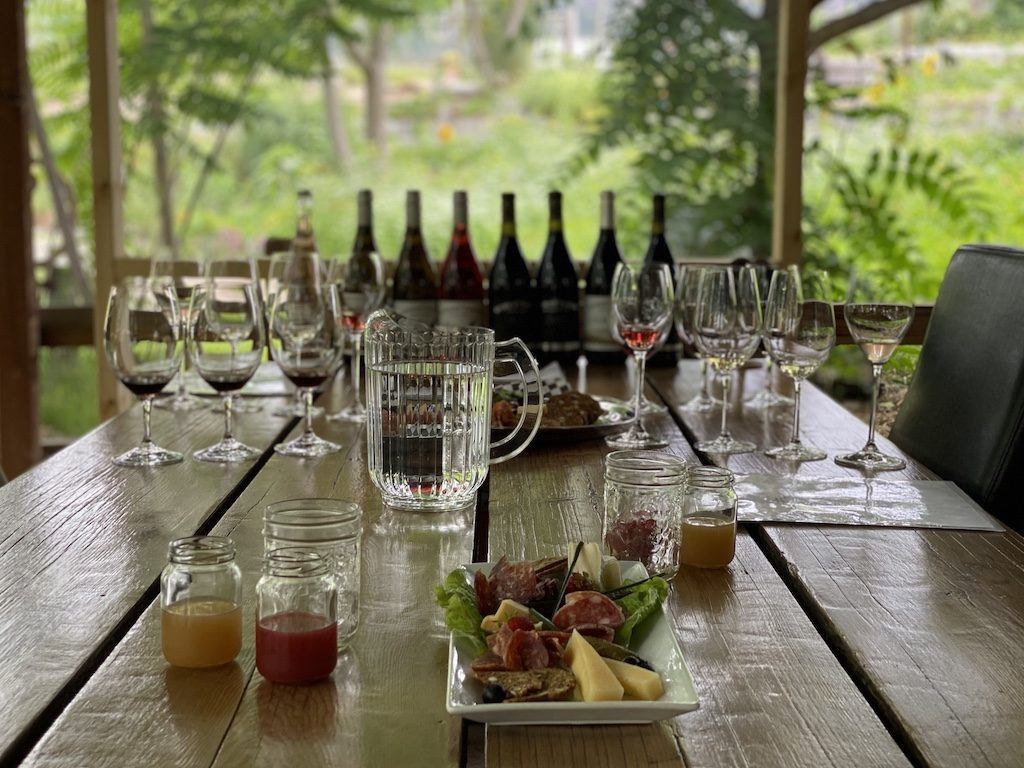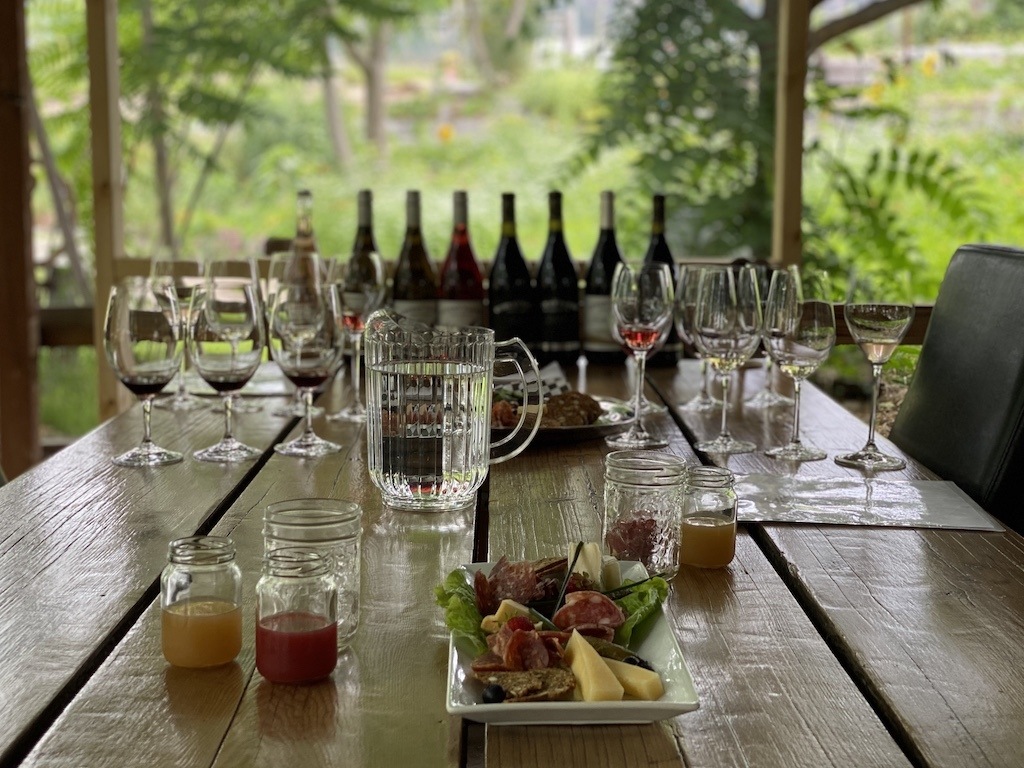 The experience involved the four of us piling into the back of a '52 Mercury truck, touring the property to learn about their organic farming methods, picking (mostly eating) some organically grown berries, and finishing up with a private reserve wine tasting accompanied by a delicious, locally-sourced charcuterie platter.
For families traveling with kids, this place is a fantastic option (even if you don't book a big tour). The property has a giant outdoor play area with a huge air pillow and slide, and the option to book a mini farm tour for little ones. Kids can also join in the tasting experience with their own selection of pressed juices.
Covert Farms Video
If you would like to get a better idea of what Covert Farms is like, check out this one minute video showing the Hands on Harvest tour experience.
Things to do in Osoyoos
Outside of wine tasting, Osoyoos is all about lake life (boating, swimming, paddling boarding etc.). Other popular places to visit include the Nk'Mip Desert Cultural Centrer, the Spotted Lake (Kliluk to the First Nations) and the quirky, but oddly appealing Osoyoos Desert Model Railroad.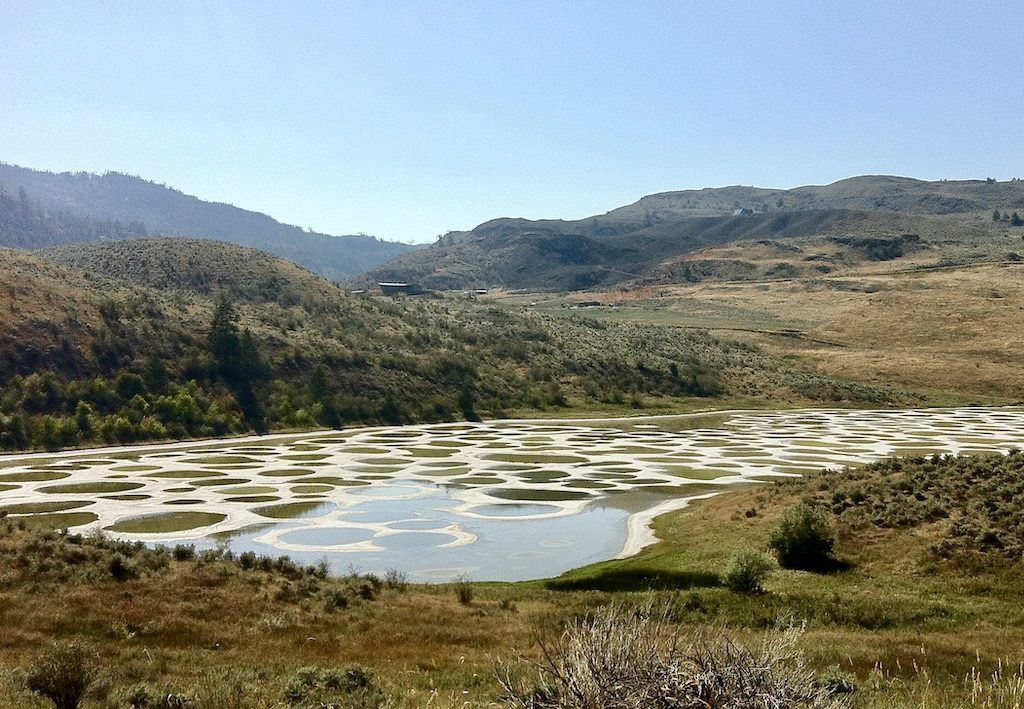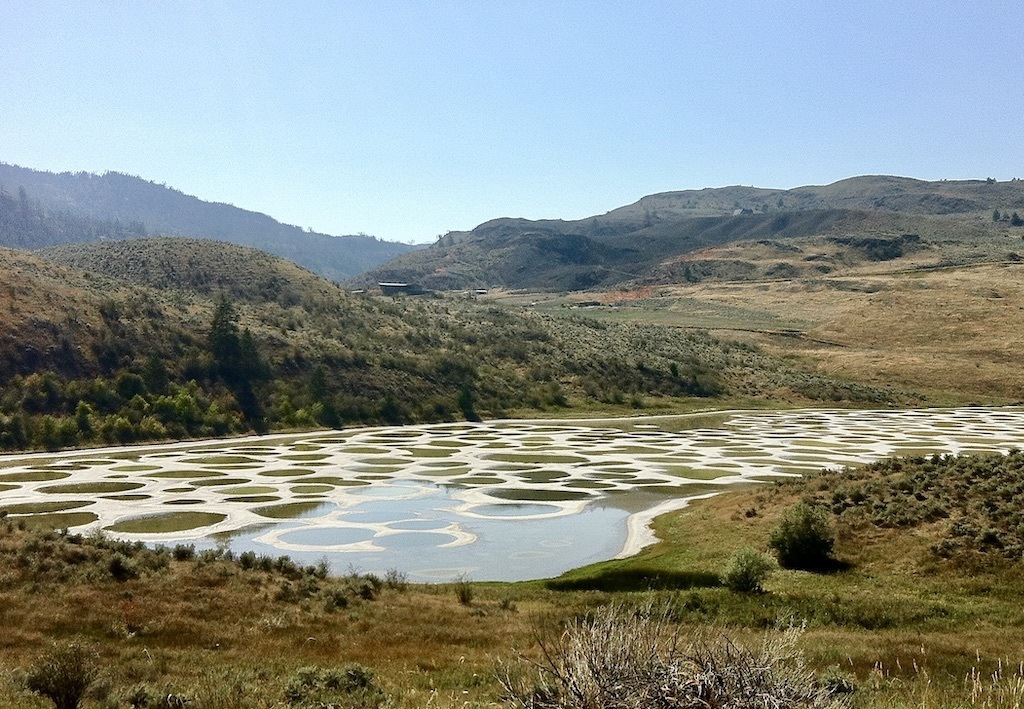 Where to Stay in Oliver and Osoyoos
Personally, I have often struggled with finding good accommodation options in Osoyoos (and Oliver). In the summer months, hotels can be very overpriced, solidly booked up and require minimum stays of 3 nights or more. That said, in the past we have enjoyed a September stay at Spirit Ridge in Osoyoos.
Spirit Ridge is perched away from the hustle and bustle on a hillside above town. It has both a family and an adult pool, a tasting room, a nice patio restaurant and the Nk'Mip Desert Cultural Center right next door.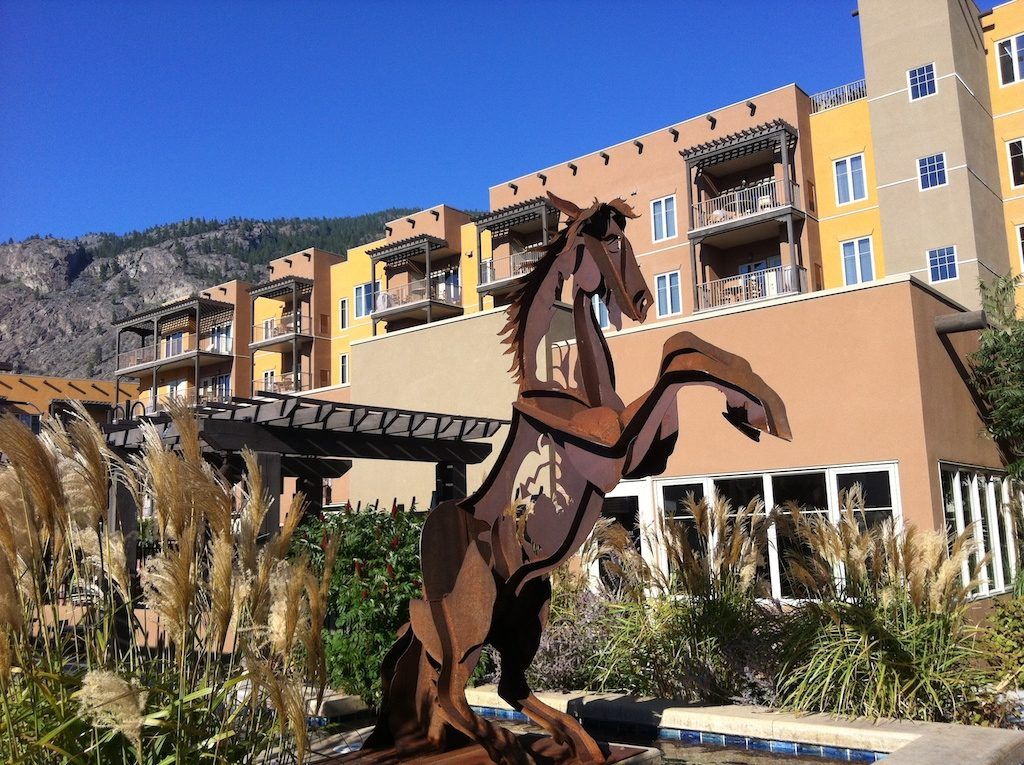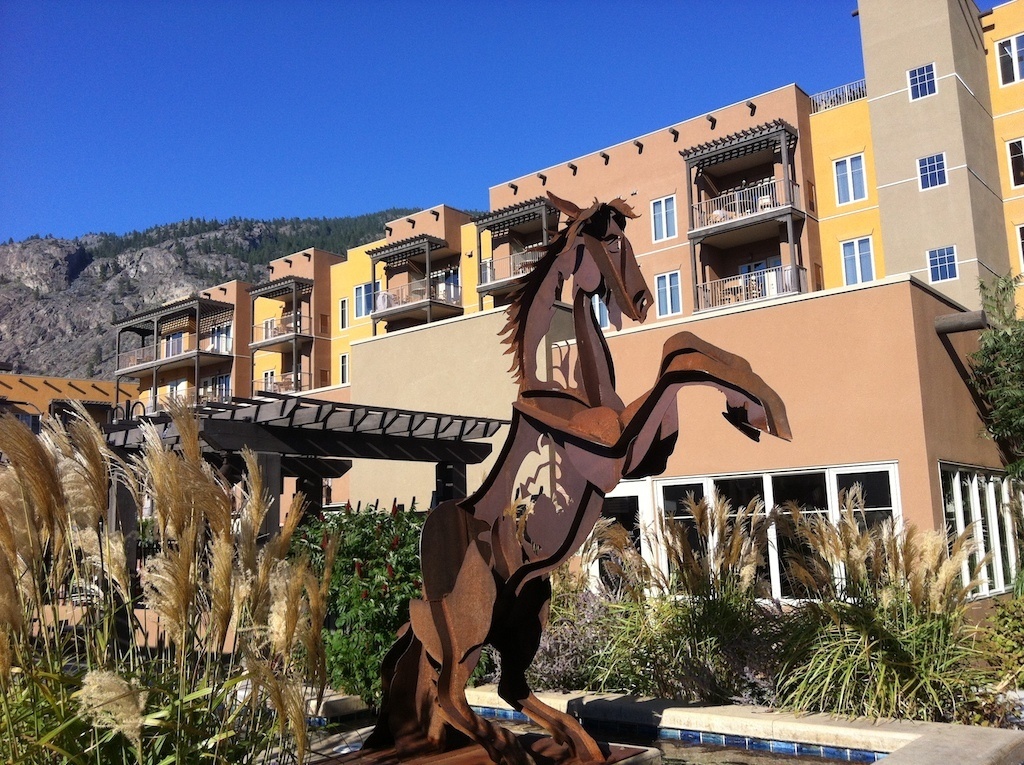 Other popular accommodation picks for both couples and families in Osoyoos are the Watermark Beach Resort and the Walnut Beach Resort. For a special romantic getaway, the suites at Burrowing Owl and Hester Creek in nearby Oliver are worth looking at (although they book out very early).
Note of Caution: Personally, I find Osoyoos to be a bit of a gong show during the summer months (think Spring Break Florida Canada-style). Visiting in the shoulder months (June/September) can be a much more enjoyable experience. Alternatively, getting away from town and visiting some of the wineries and fruit farms can be a more pleasant way to spend your time.
Kootenays Road Trip Map
This map shows the 7-day, 2400km route that we took on our BC road trip from Vancouver through the Kootenays (including our hotel, attractions and national park stops).
Further Reading