Last update: October 17th, 2023 at 01:56 pm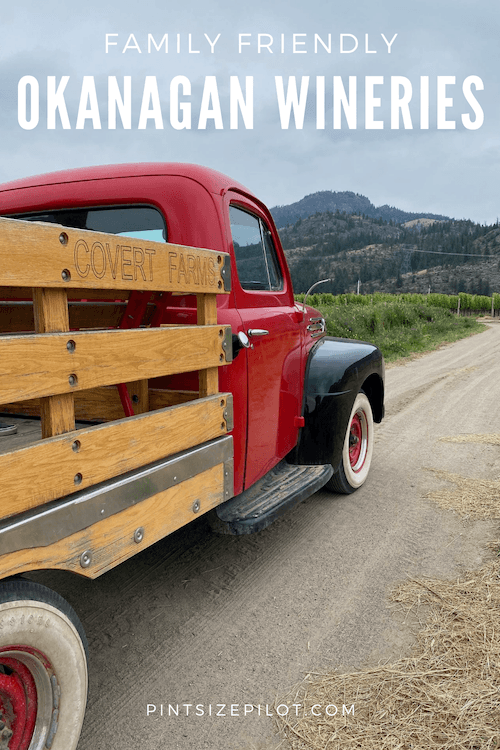 South Okanagan Wineries with Kids
I originally wrote this post 7 years ago because I felt pretty confident that I wasn't the only person out there looking for family friendly Okanagan wineries. We had just returned from Oliver and Osoyoos with kids and the word need to be share – you could manage a wine tasting experience with a baby, toddler or school-aged child in tow. You just needed to do a little extra planning.
Having just visited that same region again all these years later, not much has changed. My kids still don't love visiting wineries. That said, we managed to put a day together that I think the whole family enjoyed (while filling our trunk with some tasty vintages).
Note: This post is centered around Southern Okanagan wine tasting in Oliver and Osoyoos. I've also included a couple extra stops in case you are looking for other interesting things to do in Osoyoos with kids.
Wineries with Kids – Quick Tips
Make Reservations – Waiting around is hard for kids. Call ahead or book online so as not to be left standing around under the hot Okanagan sun. (These days, many tasting rooms can only allow a couple of groups inside at a time.)
Incentivize – I highly recommend alternating wine tastings with a stop that is more fun for your child (children). By incentivize, really, I mean "bribe". It's amazing how patient kids can be when an ice cream stop is right around the corner.
Mind the Signs – Remember that those picture-perfect rows of grape vines are still part of a working farm. Keep everyone safe by staying only in designated visitor areas.
Have a Back Up – Even with the best planning, wine tastings can run long. Bring along a few activities for your child that you can pull out in a pinch.
Kid Friendly South Okanagan Wineries
1. Covert Farms Family Estate – Oliver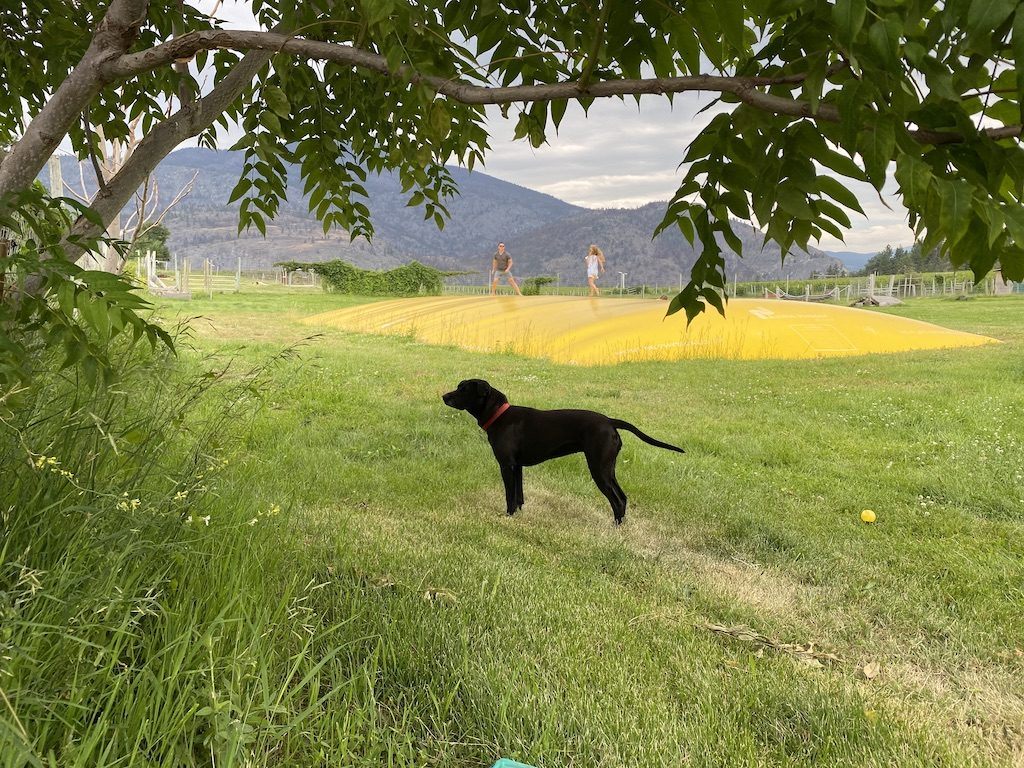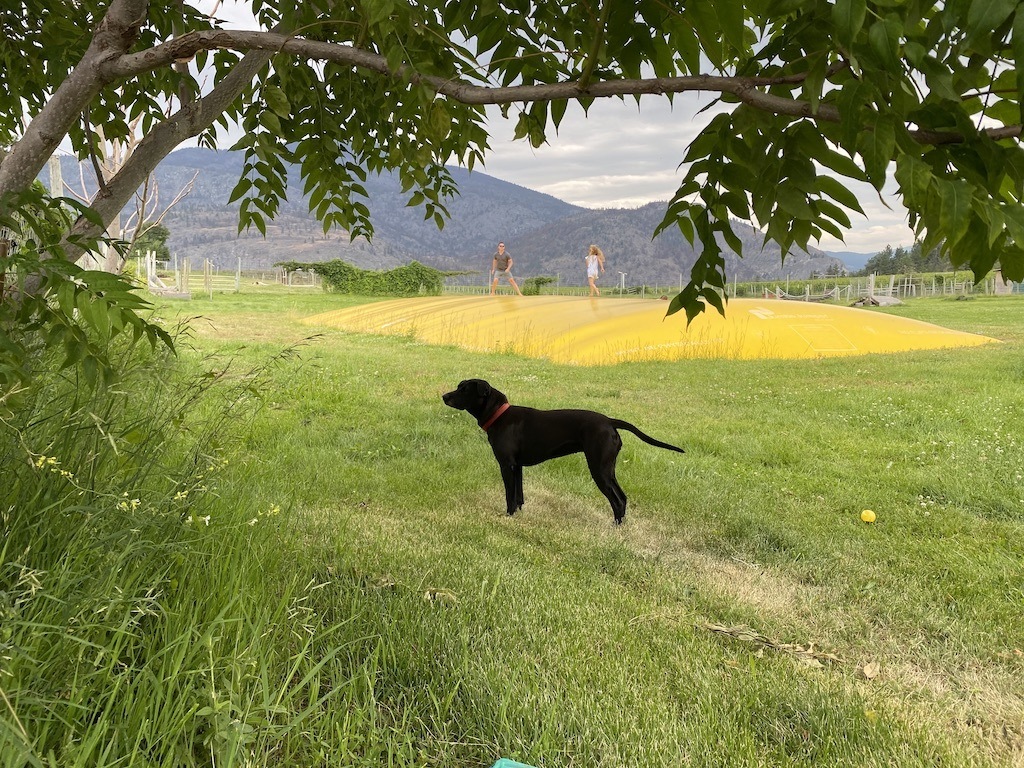 This organic winery and farm in Oliver is simply the best for families. While parents enjoy sampling the estate wines, kids can join in their own fresh juice tasting, learn how the juice is made, take a mini farm animal tour or play on the huge air pillow and slide in the yard.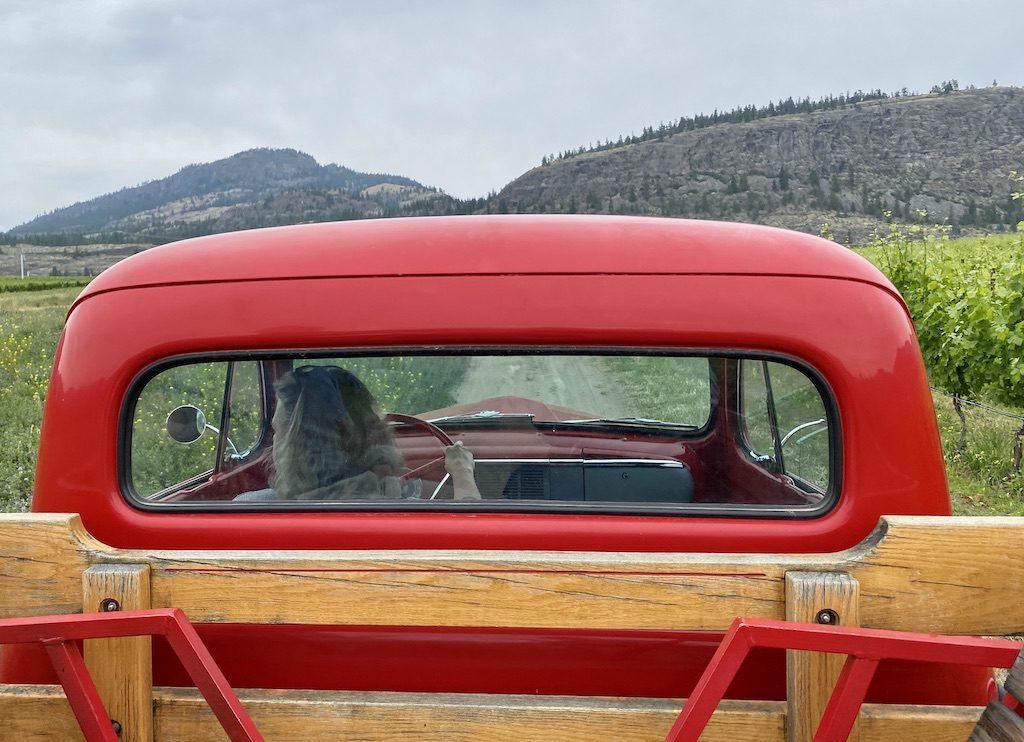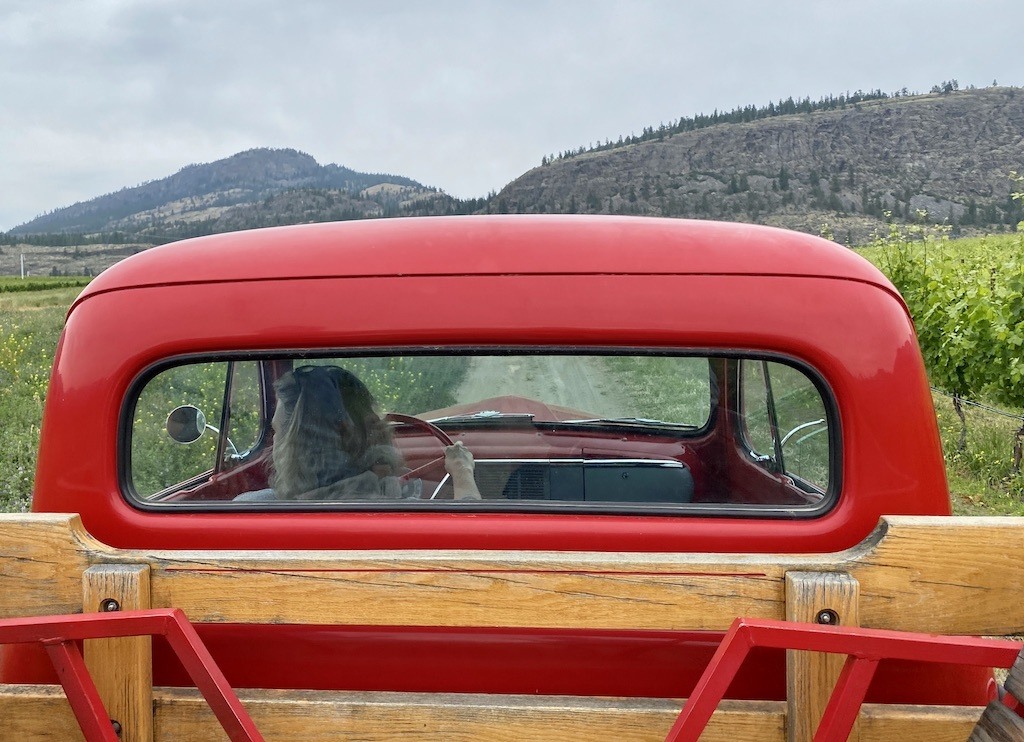 For a more immersive experience, take a look at their Hands on Harvest tour which involves touring the estate in the back of a 52′ Mercury truck, picking (and eating) organic berries, meeting the farm animals, followed by a reserve wine tasting and charcuterie platter (juice tasting for kids).
See Covertfarms.ca for more information or read Tripadvisor reviews.
Covert Farms Video
2. Tinhorn Creek
While Tinhorn Creek is not quite as family-friendly as it used to be (their tasting room is now 19 years+), it is still a great place to enjoy a picnic on their outdoor patio while taking in the beautiful view.
The winery has a very nice restaurant on site called Miradoro (with a kids' menu) offering dine-in service as well as a takeout charcuterie board to be enjoyed in the picnic area.
Fancy a little family hike? The 2km Stamp Mill Trail leaves right from the winery parking lot taking you past the 100-year-old historic Tinhorn Creek Stamp Mill ruins.
Learn more at Tinhorn.com or read Tripadvisor reviews.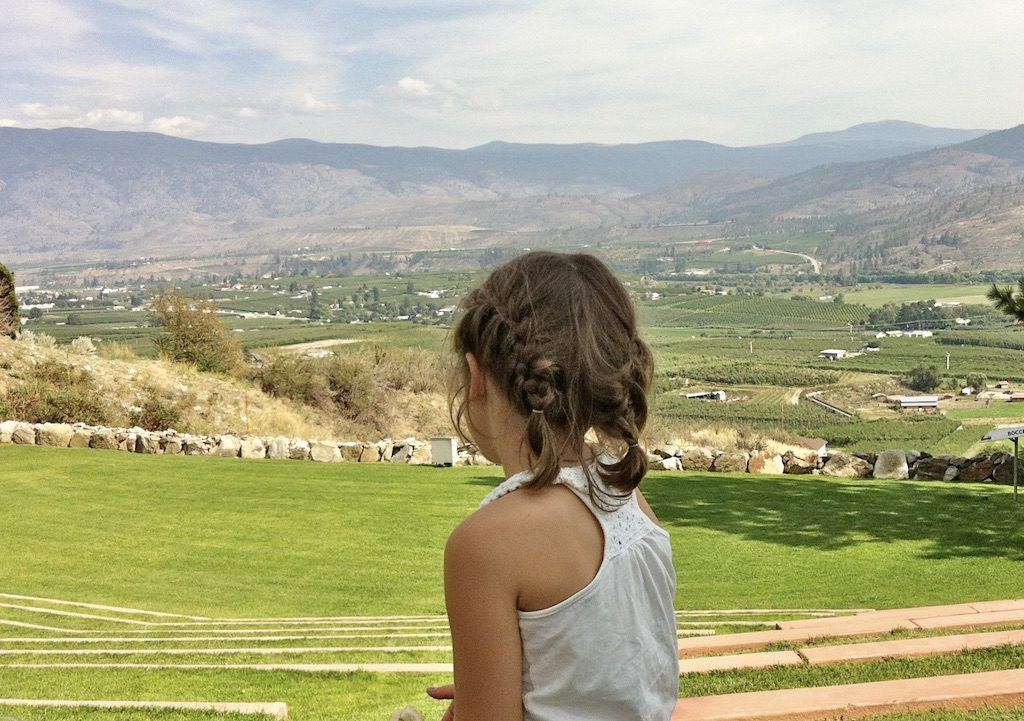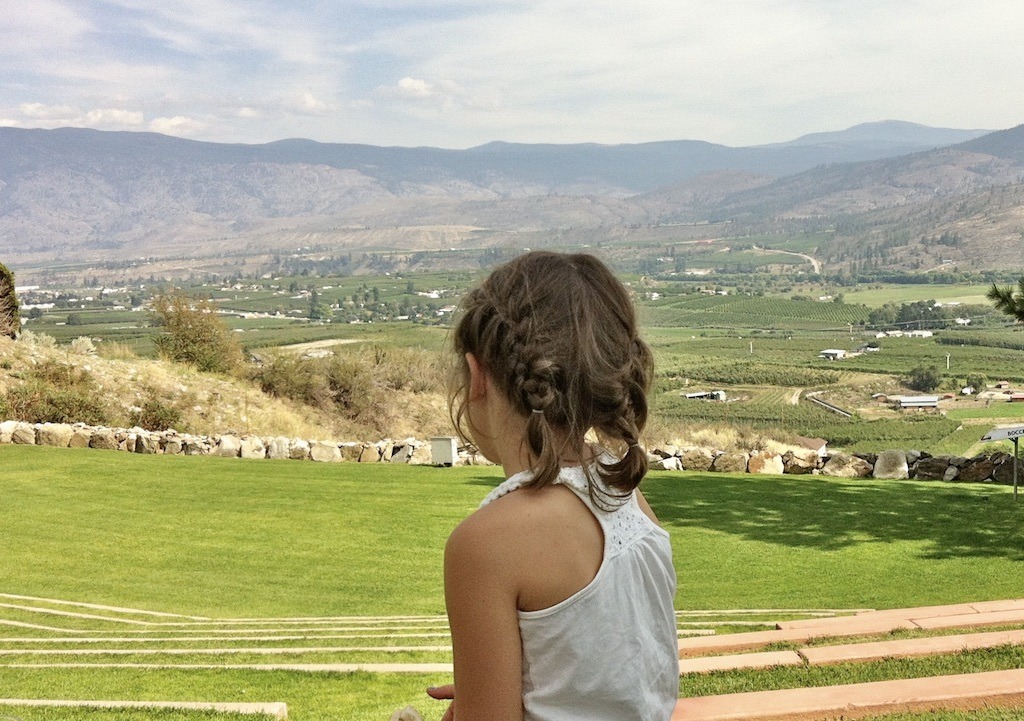 3. Nk'Mip Winery
Perched up on a hill above Osoyoos and part of the Spirit Ridge Hyatt Resort, Nk'Mip Cellars is a good choice for families.
They have an excellent patio restaurant (with kids' menu) and are conveniently located right next door to the interesting Nk'Mip Desert Cultural Centre.
Learn more at www.nkmipcellars.com or read Tripadvisor reviews.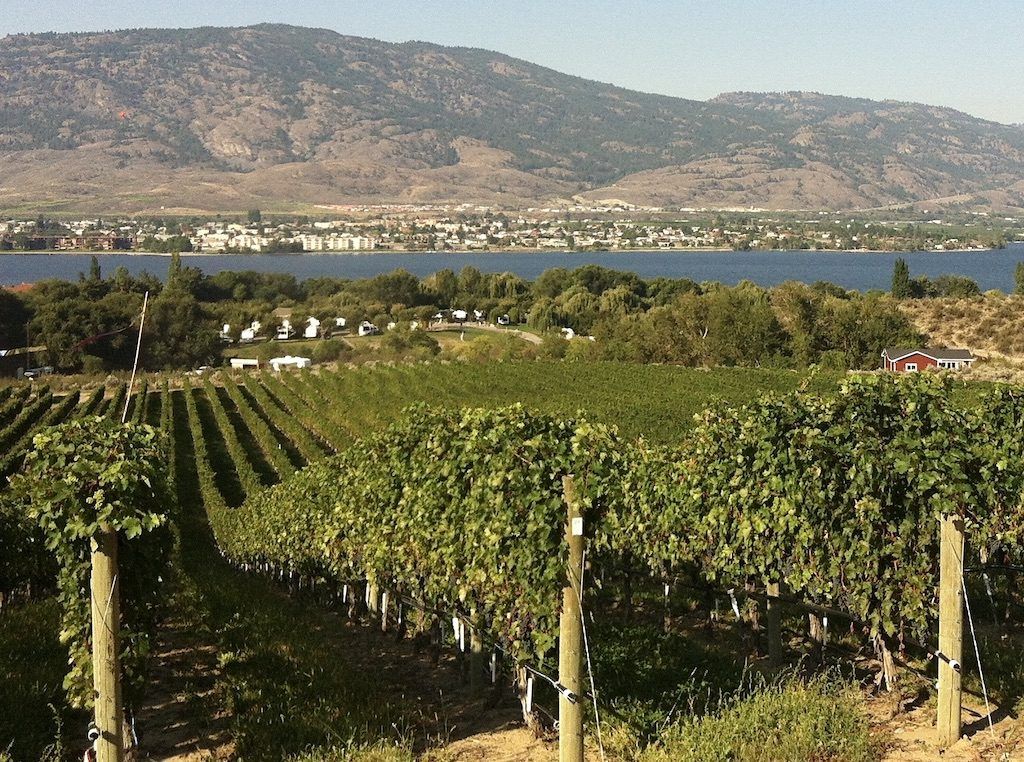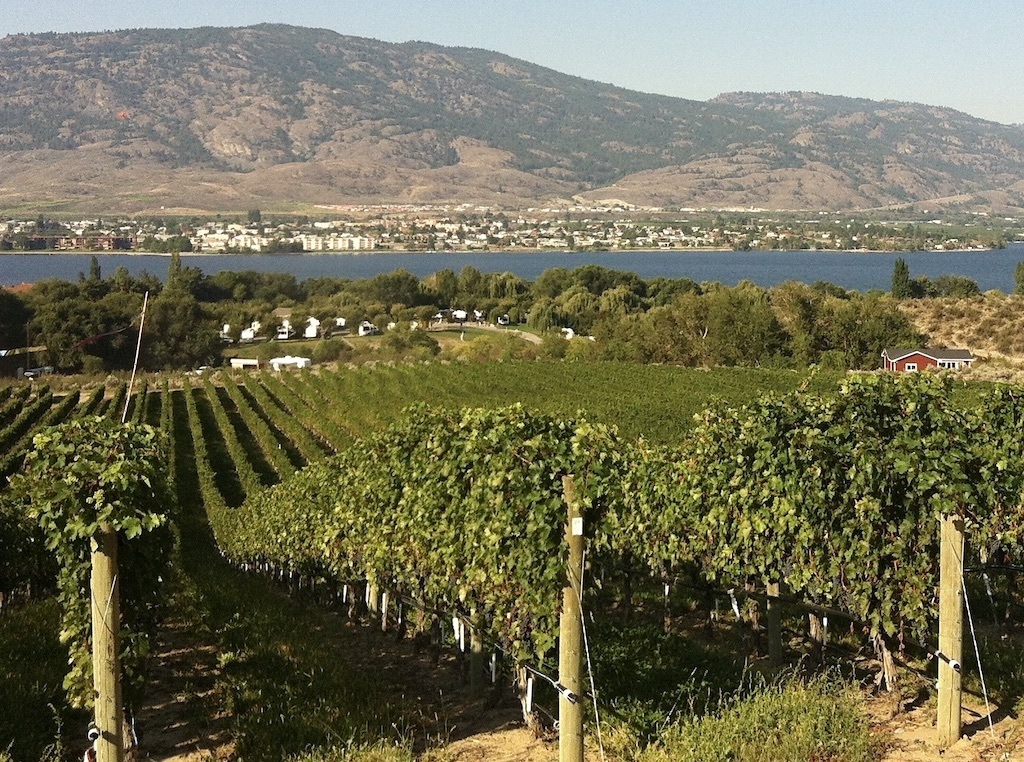 Things to do with Kids in Osoyoos
1. Nk'Mip Desert Cultural Centre
This indoor and outdoor facility provides a great educational experience for all ages, highlighting the history of the Okanagan's Syilx people, and consisting of interactive displays, tours and several multi-media shows.
If you choose to do the 45 minute outdoor informative walk, be sure to wear a hat and sunscreen (think desert). The best part for my children was the live snake presentation back a the facility.
Learn more at https://nkmipdesert.com or read Tripadvisor reviews.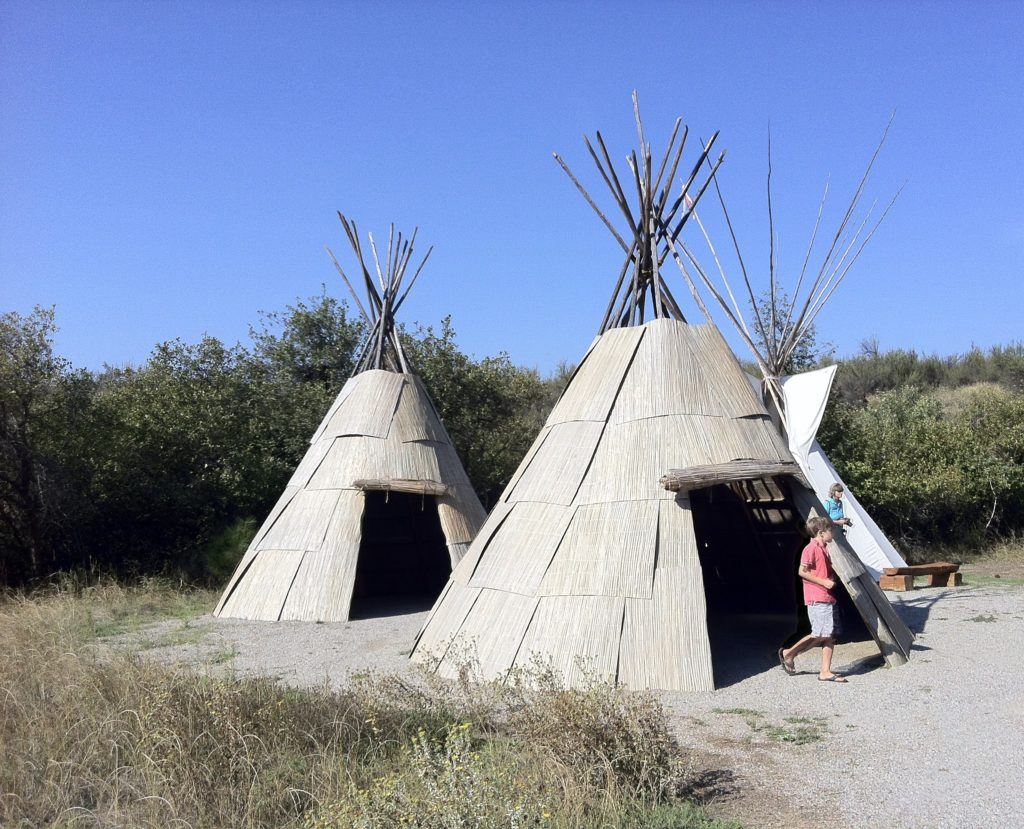 2. Osoyoos Desert Model Railway
May I preface this by saying that a tiny train museum is not something that would normally attract me in any way. Quite frankly, I find train collecting to be an odd hobby, and miniature worlds make me feel a little uncomfortable (same effect clowns have on some people). The reviews for this attraction, however, were so great, that we had to check it out.
In the end, my kids simply could not get enough of it and were begging to return on our way out of town. This is not a dusty relic of an exhibit, but rather one painstakingly put together over the past 19 years by a family with a hobby that went out of control (their words, not mine).
Learn more at www.osoyoosrailroad.com or read Tripadvisor reviews.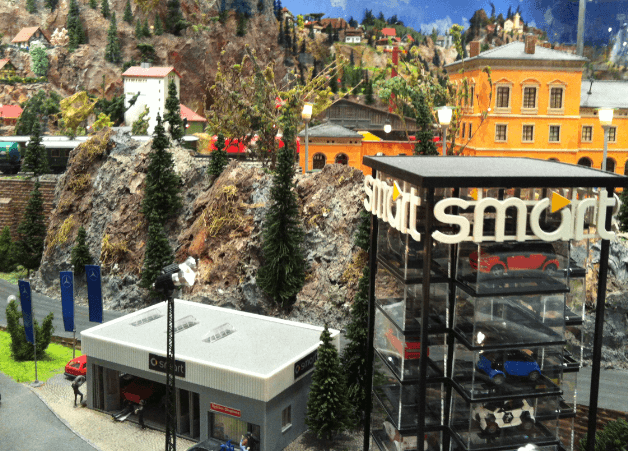 3. The Spotted Lake (Kliluk)
On Hwy 3 just 5 minutes outside of Osoyoos, you will find a very cool looking saline endorheic alkali lake (bit of a mouthful). While only worthy of a short stop, it is interesting nonetheless.
Kliluk is considered a sacred healing site for the First Nation bands of the Okanagan. You can learn more about it by visiting the Nk'Mip Desert Cultural Centre.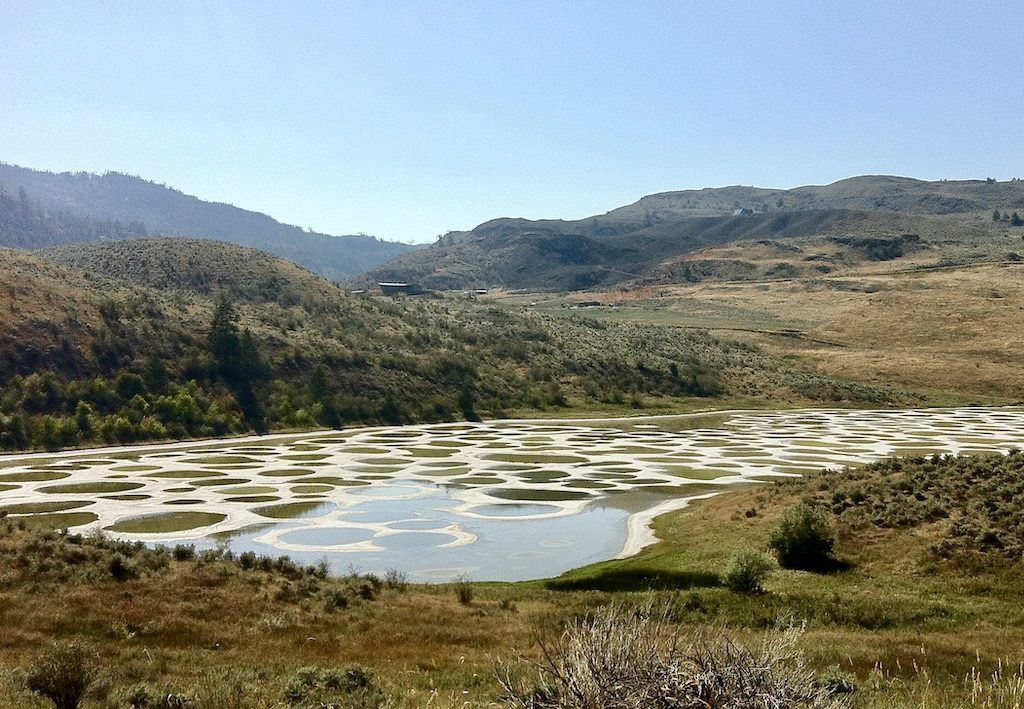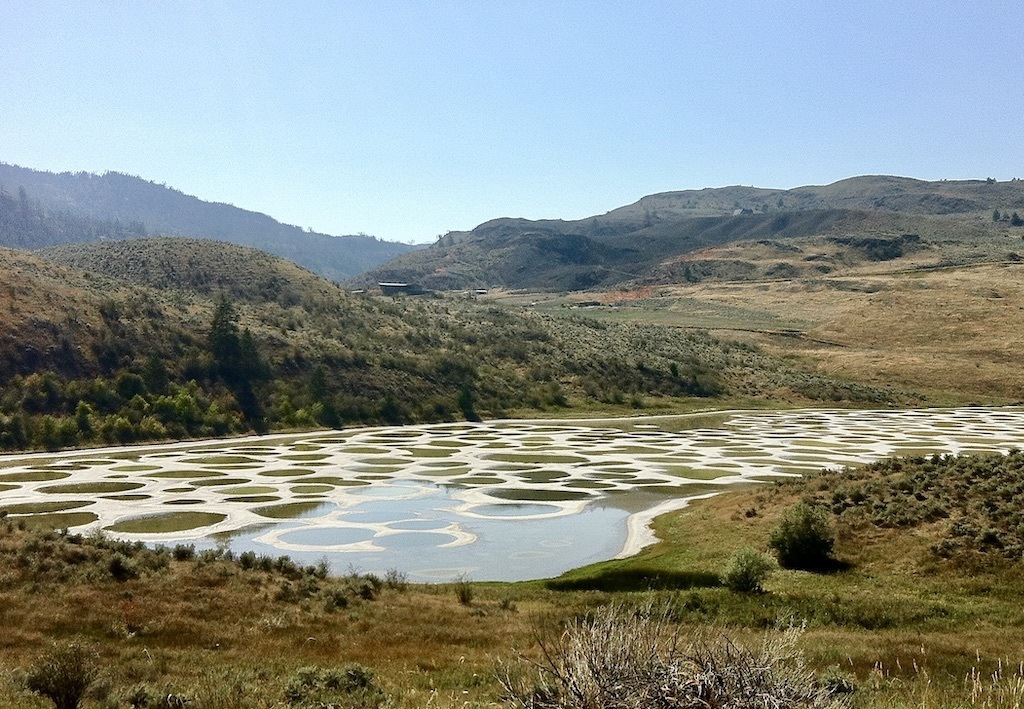 4. Tickleberry's Ice Cream
For over 30 years, the owners of this family-run business in Okanagan Falls have been scooping up delightful house-made ice cream to visitors and locals alike. Choose from 72 different flavours, or check out some of their other delicious treats (chocolate, fudge, kettle corn etc.) in the gift shop.
Note: Tickleberry's can get quite lined up in the summertime. Can't wait? Grab some of their single-serving takeout containers from the gift shop. You can also visit one of their concession locations at Skaha Beach or Sudbury Beach (Penticton).
Learn more at https://tickleberrys.com or get updates on their Facebook page.
5. Fruit Picking
While my kids seem to have a hard time actually getting any fruit into a basket, hitting one of the U-pick farms around Oliver and Osoyoos can be a fun family activity.
While there are many to choose from in the region, Covert Family Farm Estate (Oliver) and Hillside Orchards (Osoyoos) are some kid-friendly favourites. See also this list of U-pick farms in the Okanagan.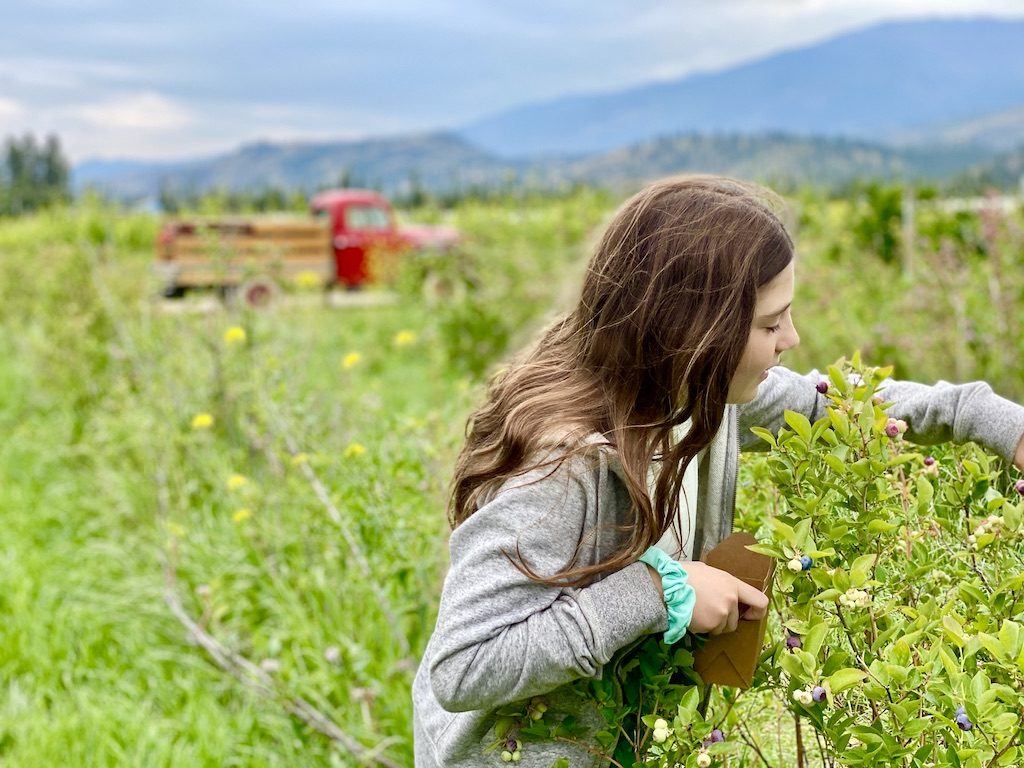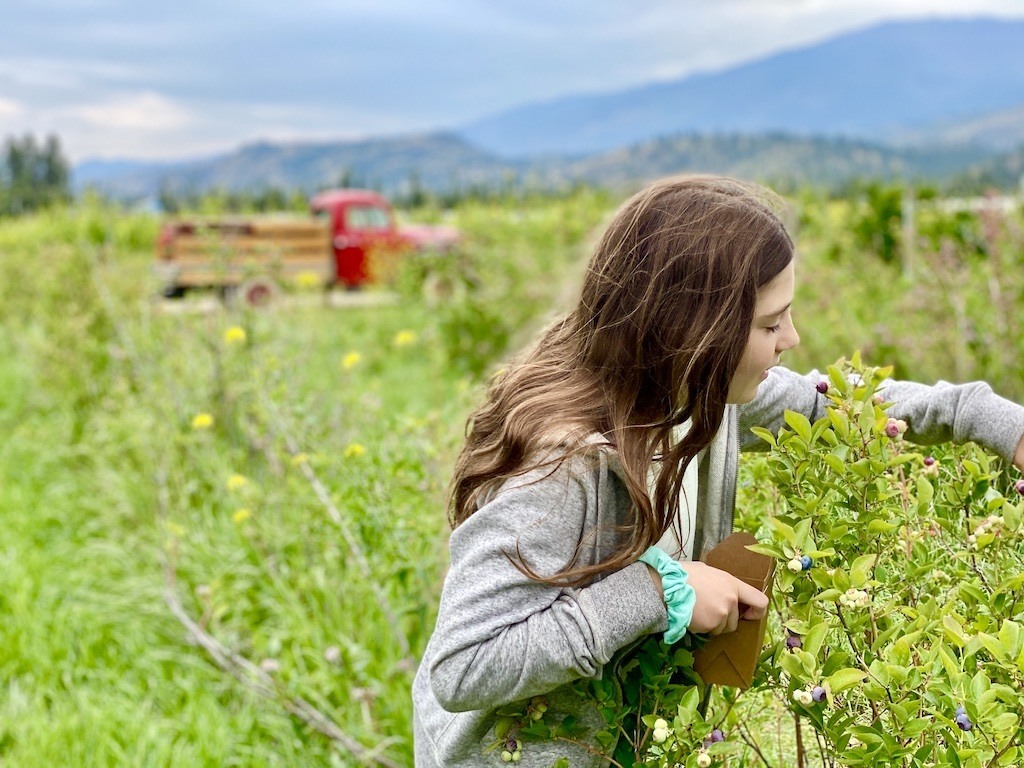 Family Hotels Osoyoos
1. Spirit Ridge Resort – ⭐️⭐️⭐️⭐️ – 4 Star Property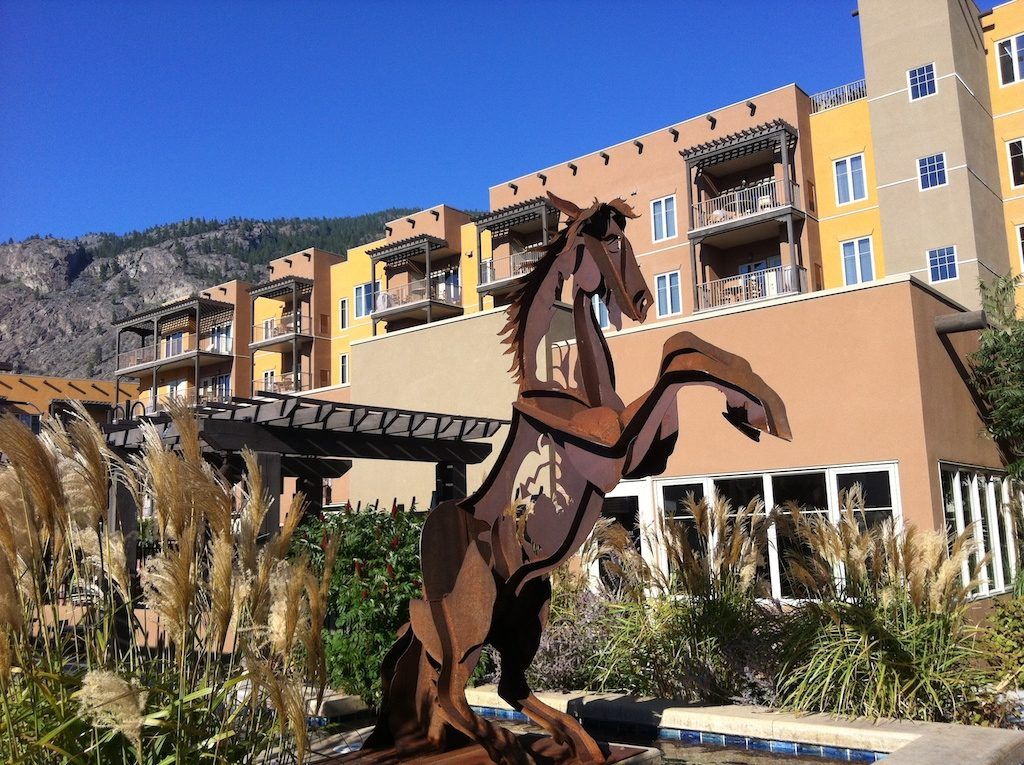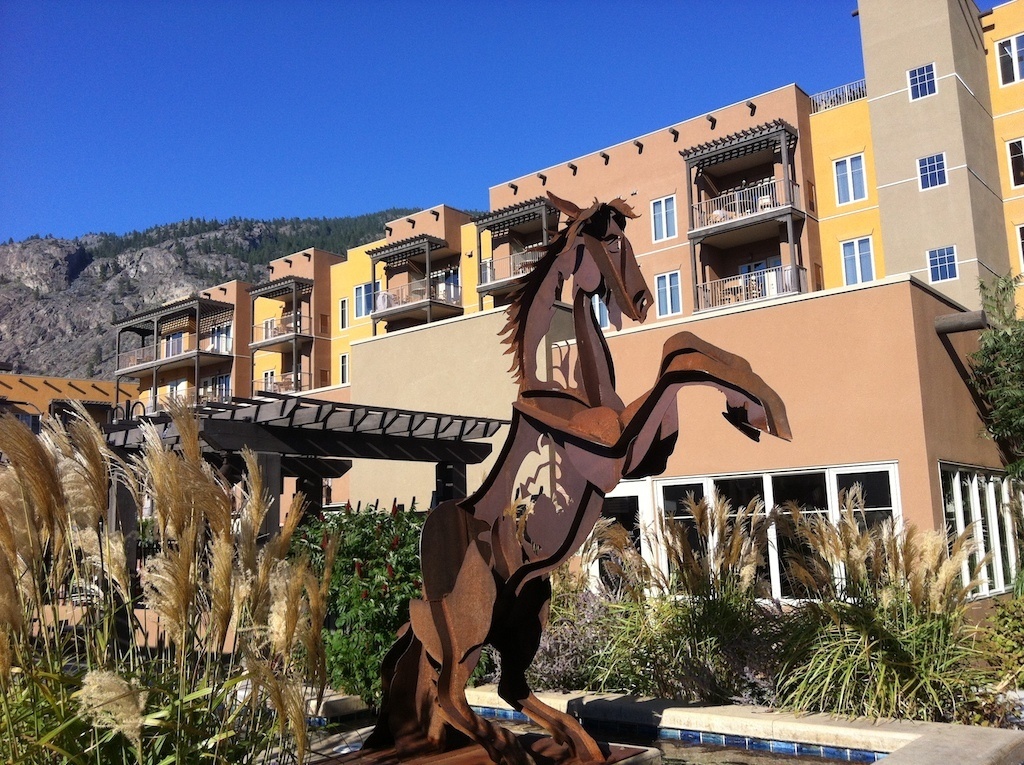 One of our favourite places to stay in Osoyoos is Spirit Ridge Resort. With the Nk'Mip Desert Cultural Centre, Nk'Mip Tasting Cellar and an awesome family pool (with water slide) all on the property, your kids will never want to leave! .
The one to three bedroom luxury suites at this property each have a spacious living room, full kitchen, a patio and a BBQ. Check rates for this 4 star, family-friendly Osoyoos hotel on Booking.com or read Tripadvisor reviews.
Other popular hotel picks for both couples and families in Osoyoos include the Watermark Beach Resort (⭐️⭐️⭐️⭐️) and the Walnut Beach Resort (⭐️⭐️⭐️⭐️).
2. Vaseux Lakeside Resort – ⭐️⭐️⭐️ – 3 Star Property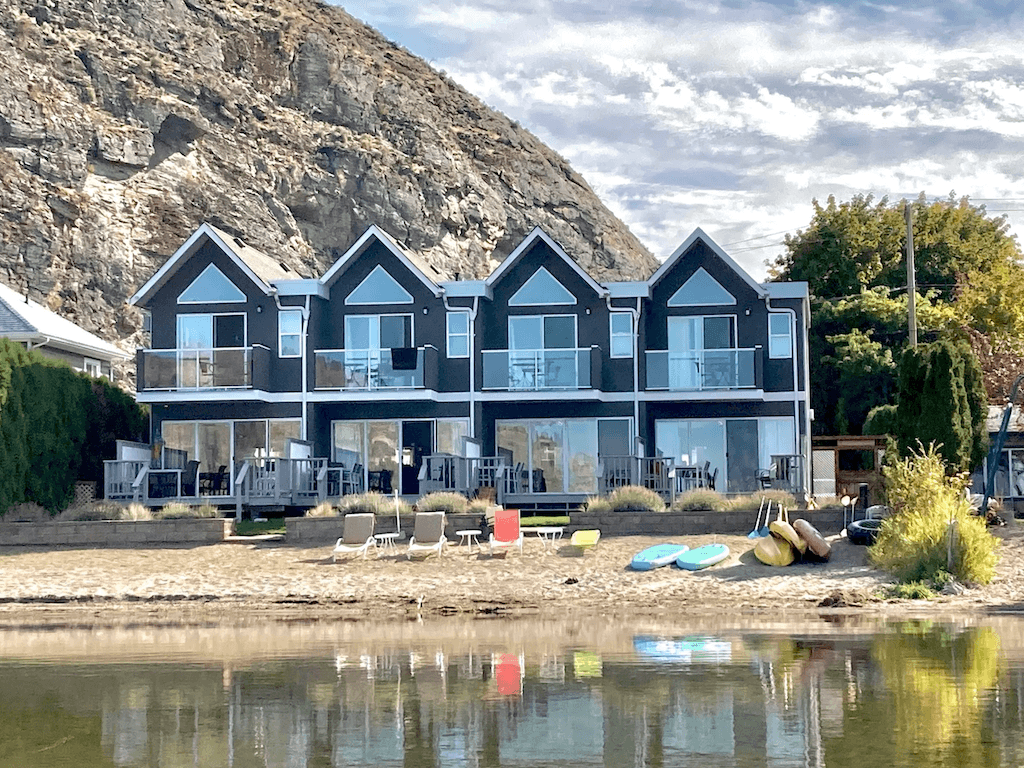 For families looking for more space than a hotel room, or wanting to settle in for a longer vacation, the units at the 3-star Vaseux Lakeside Resort in Oliver are a perfect option.
Choose from one of four spacious one-bedroom, waterfront units – each equipped with a full kitchen, living room (with sofa bed) and private balcony. Resort amenities include the complimentary use of kayaks, paddle boards, a canoe and propane BBQS.
To learn more and to book, see the Vaseux Lakeside Resort website.
Further Reading