Affiliate Disclosure: As an Amazon Associate I earn from qualifying purchases. This post on Whistler with kids also contains additional affiliate links. For more information, please see our Terms of Use and Privacy Policy.
Whistler with Kids – Introduction
Well, there is no doubt about it – summer 2021 is going to be a little different in Whistler. That said, there are still plenty of things to do in Whistler with kids, and it might just be the perfect getaway that many of us need after months of feeling rather cooped up.
In this post, we have tried to select the best Whistler kids activities, whether you are traveling to Whistler with a toddler or a tween (or both). From nature walks to gondola rides, here are our top Whistler activities for kids.
Not quite what you were looking for? See also:
Whistler with Kids – 2021 Tips
Remember to bring your own face covering when visiting Whistler — it's mandatory to wear one in lift lines, on gondolas and chairlifts, and inside at Whistler Blackcomb retail and restaurant locations.
If you plan on eating out, make restaurant reservations. With reduced capacity, lineups at popular restaurants are common.
Hotel properties have limited the number of guests that can use the pool at one time. You may be required to book a time slot, so be sure to do this ahead of time.
Although I have updated this Whistler summer kids guide, if you are still not sure what is open, consult Whistler.com's Doors Open Directory.
Whistler with Kids Video
We are all busy. Do you just want a quick peek at what you can do in Whistler with kids? Check out our 1 minute Whistler video.
Whistler for Kids – 15 Things to do in Summer
1. Whistler Peak 2 Peak Gondola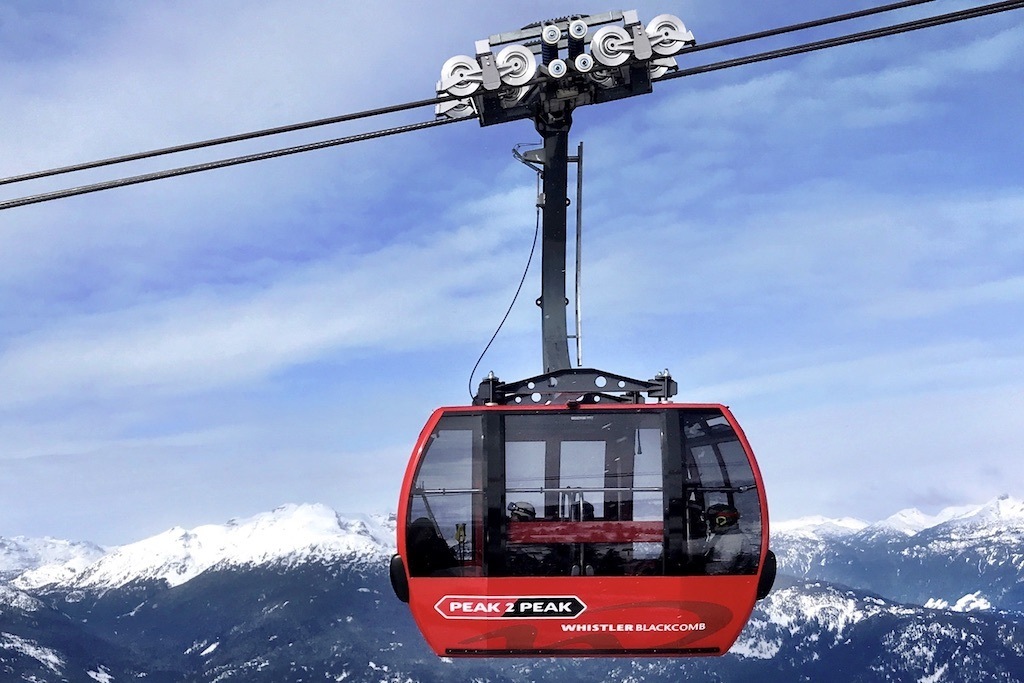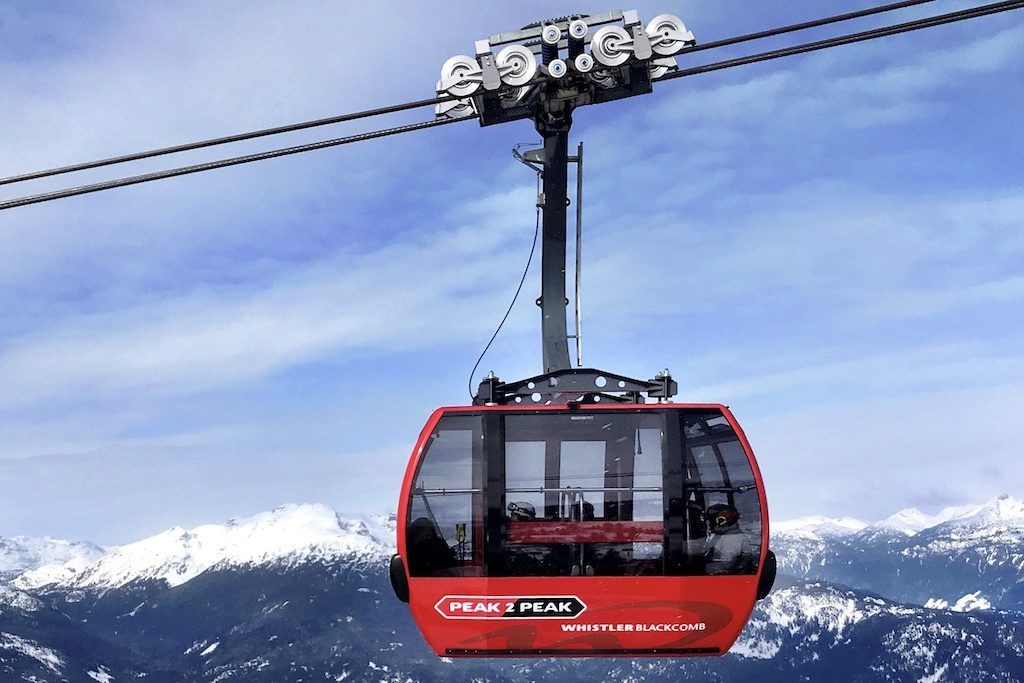 Do you have a toddler who loves to keep on the move, or a kid that is just dying to know what it feels like to ride on one of the world's longest gondolas? Take a trip on the Peak to Peak Gondola (consistently rated as the #1 attraction in all of Whistler).
Note: Face coverings are required on the gondola for summer 2021.
Learn more: https://www.whistlerblackcomb.com/
Read reviews: The Peak 2 Peak on TripAdvisor.
2. Whistler Zip Lining and Treetop Treks
Ziptrek Whistler
ZipTrek Whistler offers the exhilarating experience of flying through the air through the treetops and over a canyon. Several different tour options are offered for kids 6 years and up, although to ride the Sasquatch (the longest zipline in all of Canada and the U.S.A.) riders must be at least 10 years old. For parents with younger children, the all ages Tree Trek canopy walk provides and nice alternative. See also our complete post on Ziptrek here.
Learn more: https://whistler.ziptrek.com

Read reviews: Ziptrek Ecotours on TripAdvisor.
Superfly Ziplines
Just a 10 minute shuttle ride north of Whistler you will find Superfly Ziplines, an adventure center that offers an exciting zip lining tour (with optional tandem lines), white water rafting. ATV riding, and a treetop adventure obstacle courses for both adults and kids.
While it took my kids a little while to get the hang of clipping on and off the ropes on the kids treetop adventure course, once they got the hang of it, they absolutely loved working their way along ladder bridges, swings and mini zip lines.
Learn more: http://www.superflyziplines.com or for combined activity tours: http://tagwhistler.com
Read reviews: Superfly on TripAdvisor.
3. Enjoy a Day at a Lake
Lakeside Park – Alta Lake
A favorite for local families, Lakeside Park is a great place to enjoy a picnic, take a dip, rent a kayak, or just putter around. This popular park contains 2 swimming docks, a raft, a children's play structure, a large grass lawn, picnic tables, and a concession stand.
Lakeside Park is located 2 km south of the village in the Alta Vista neighbourhood and is accessible by car from Hillcrest Drive or by biking or walking the Valley Trail.
Lost Lake Beach
Equally popular is Lost Lake Park which can be reached by or short walk (20 minutes) or free shuttle during the summer months. The shuttle picks guests up at the Village Gondola Transit Exchange and the Blackcomb Day Lodge Base roughly every 15 minutes starting at 11am (see schedule).
The park area features a swim area, docks, barbecue stands, accessible washrooms, a concession stand (open daily 11 a.m. to 5 p.m. from July 1 to Labour Day, and weekends from June to September), picnic tables and slackline posts.
For a complete list of Whistler parks see: https://www.whistler.ca/
4. Visit Brandywine Falls
Take a 15 minutes drive south from Whistler to Brandywine Provincial Park with its awe-inducing 70m waterfall. The falls are just a short walk from the parking lot, although there are much longer hikes to take should you so choose.
If you want to bring along a picnic lunch, stop in Function Junction on your way to the falls to provision up at Olives organic market or the delicious Purebread bakery.
5. The Train Wreck Hike
This family-friendly Whistler hike takes you along the Sea to Sky Trail, crossing a suspension bridge and ending up at some colourfully-grafittied box cars. The trail is mostly flat and at only 2km roundtrip it is manageable for most kids.
Learn more at: Whistler.ca or read TripAdvisor reviews.
6. The Treehouse Playground
When visiting Whistler with kids, you definitely don't want to miss this excellent playground near Whistler's Olympic Plaza. It's a perfect place to hang out as a family – surrounded by an abundance of coffee/tea shops (Starbucks, Blenz, Purebread, David's Tea), sweat treats (Dairy Queen, Cows Ice Cream, The Glass Elevator Candy Shop) and even a toy store (Whoola Toys).
7. Family Adventure Zone Whistler – Closed for 2021
During the summer months you will find a little amusement park in the Upper Village (Blackcomb Mountain) which includes bouncy castles, mini golf, a mountain-side slide, batting cages, bungee trampolines and more. My kids really love this place — just be prepared to watch your hard earned money disappear very quickly here. (Poof ! It's gone.)
8. Vallea Lumina
Vallea Lumina is one of Whistler's most popular attractions and involves a multimedia night and immersive light show set in the forested surrounds of Cougar Mountain (10 minute shuttle from Whistler).
The one thing about this attraction is that as it is dependent on it being dark out, in the summer months the time slots are very late (10pm in July, 9:30pm in August). If you are in Whistler with teens, or a little night owl, however, this could be perfect. Alternatively, if you save this for a winter visit, the booking times starts as early as 6pm.
Learn more at vallealumina.com or see current TripAdvisor reviews.
9. Biking in Whistler
From May through October, Whistler Ski Mountain turns into Whistler Bike Park — the number 1 lift accessed downhill bike park in the world (over 80km of trails!). With terrain and obstacles suitable for all abilities, this can be a great activity for the whole family. Learn more at whistlerblackcomb.com or read reviews on TripAdvisor.
New riders looking to work on their skills can visit Fitzsimmons Creek Bike Skills Park (between Whistler Village and Blackcomb Base). This free park has numerous features and obstacles suitable for all ages and abilities.
Whistler has a public BMX track located in Bayly Park (open dawn to dusk). Learn more at www.whistler.ca.
Note: Face coverings are required for lift lineups and riding on lifts/gondolas in 2021.
If you are more of a cruiser when it comes to bike riding (like me), Whistler offers a very extensive paved (and mostly flat) trail network, including the popular 40km Valley Trail that weaves riders by five alpine lakes. Learn more at whistler.com.
10. Whistler Skate Park
Whistler Village is home to the second largest skate park in Canada with a skateable area of over 4,600 square metres (50,000 square feet). The park contains a serpentine run into a 6.5-metre diameter Snake Bowl, as well as a variety of ¼ pipes up to 3m high, a spine, volcano and central pyramid.
The Whistler Skate Park is located beside Fitzsimmons Creek (between Whistler Village and Blackcomb Base), and is open daily from April to November (dawn to 1 a.m). Learn more at whistler.ca.
11. Free Movies and Concerts – Currently on Hold
Cinema Under the Stars – Free Outdoor Movies
From mid-July to mid-August a free family friendly outdoor movie night is offered in Creekside Village. Movies start at dusk (around 8pm). Bring your own blanket and a picnic (or you can buy food and beverages on site). Learn more at whistlerblackcomb.com.
Summer Outdoor Concert Series
From July through September Whistler hosts a series of free all-ages concerts at Whistler Olympic Plaza. Throw down a blanket and enjoy the show from the lawn, or listen from the nearby playground (as we did a few years back when one of my favourite Canadian bands played). Learn more at whistler.com/events/concerts.
12. Whistler Pools and Water Parks
Just 10 minutes by car/bus north of the village you will find Meadow Park Aquatic Centre, with its 25 metre, six-lane lap pool, eight-foot slide, gradual entry kids' pool and lazy river. Meadow Park is currently taking booking by reserved time slot.
On hot days, little ones may prefer cooling off at the spray park behind the Aquatic Centre instead. This water park also has a kids playground, picnic tables, a sand pit, and washrooms
Learn more: https://www.whistler.ca
13. The Audain Art Museum – Open
I know art museums are not the easiest with kids, but if you want to squeeze in a quick history of British Columbia art in a beautiful setting (the building is as nice as the collection), this is the place.
Kids are free (18 and under) and you can pick up a little scavenger hunt worksheet at the front desk to help keep little ones engaged. The permanent collection at the Audain includes some impressive First Nations masks and numerous paintings by celebrated Canadian artists Emily Carr and E.J. Hughes.
Read reviews on TripAdvisor or learn more at audainartmuseum.com.
14. Escape Whistler
Escape Whistler is one of our favourite things to do in Whistler with kids when the weather isn't looking great. It is a real-life gaming experience where small groups (2-6 guests) are presented with puzzles, riddles, and clues – working together to solve them within 45 minutes in order to "Escape" from the situation.
Themes include The Pirate Ship, The Pinball Machine, The Buried Cabin and The Rabbit Hole. Children 12 and under must be accompanied by an adult. See website for more details or read reviews on TripAdvisor.
15. Core Climbing
The Core is a 5500 square-foot indoor rock climbing wall. While their popular summer camps will not be running this summer, you can still book 1 hour guided session for families. Kids must be at least 5 years old and be accompanied by a participating adult.
Learn more at WhistlerCore.com or see TripAdvisor reviews.
Where to Stay in Whistler with Kids
1. Whistler Family Accommodation
Most Whistler hotels are very family friendly and there are huge number to choose from. The majority of the hotel properties are centered around the lively epicenter of Whistler Village. While this location is handy, some families (including ours) prefer to stay in the quieter Upper Village, just a short 10 minute walk through the forest.
Please see also our complete post on the Best Whistler Family Accommodation options or our top 5 Whistler family hotel pick below.
The Fairmont Chateau Whistler (Upper Village) – See TripAdvisor reviews or check rates on Booking.com
.
The Four Seasons Whistler (Upper Village) – See Tripadvisor reviews or – check rates on
Booking.com.
Pan Pacific Whistler Village Centre (Main Village) – See TripAdvisor reviews or check rates on Booking.com.
The Summit Lodge (Main Village) – See TripAdvisor reviews or check rates on Booking.com.
First Tracks Lodge (Creekside) – See TripAdvisor reviews or check rates on
Booking.com.
2. Whistler Hotels Deals and Other Accommodation
Whistler hotels can get very expensive in summer, but here are some tips.
Book a hotel with a flexible cancellation policy as far out as possible and then check back later for better deals. Sites such as Booking.com usually offer this option.
If you are within 2 weeks of your planned stay, check out the deals on Whistler Last Minute. With a little sleuthing you can usually figure out the mystery hotel. On our most recent visit, I managed to get a 1 bedroom suite at one of the hotels listed above for less than the price of a studio suite.
Opt for a Whistler vacation rental property instead. Sites such as VRBO and Airbnb offer some great house, condo and apartments rentals in Whistler.
Further Reading