Last update: May 2nd, 2022 at 11:59 am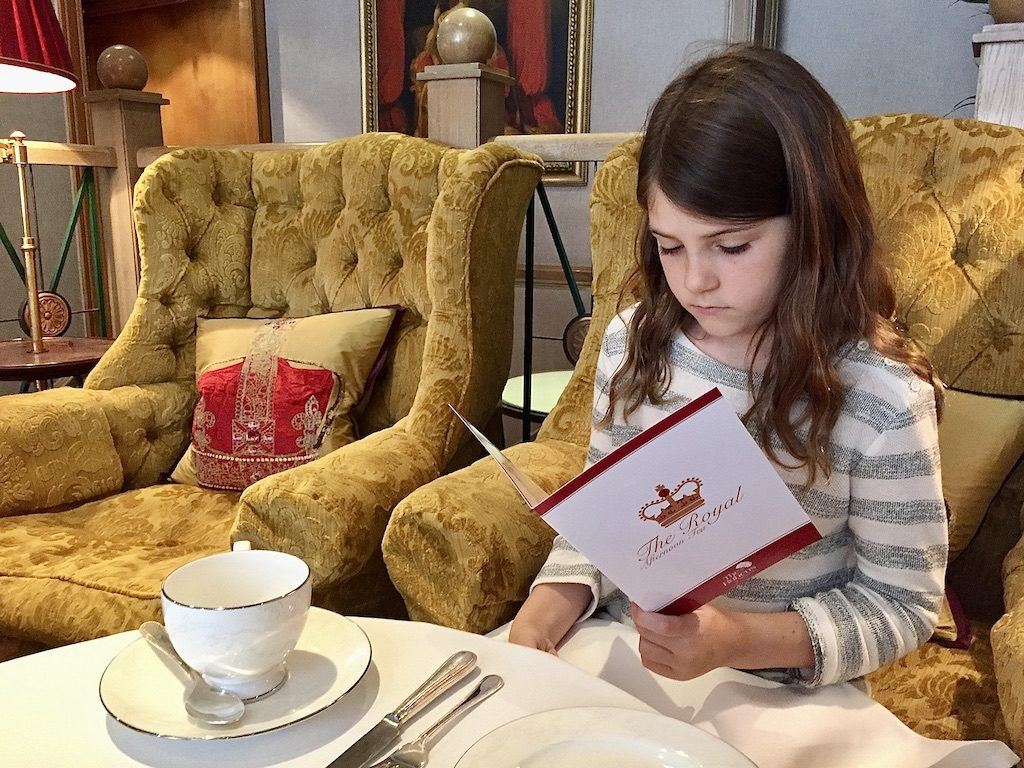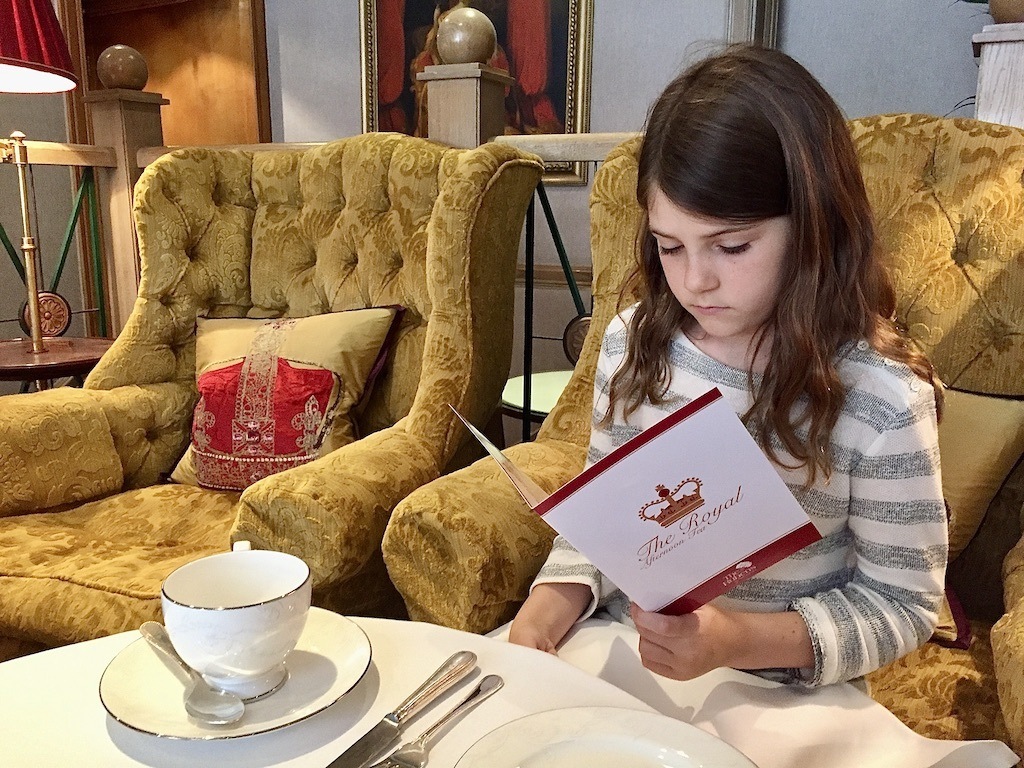 Kids Afternoon Tea London
No visit to London would be complete without experiencing a classic afternoon tea service. During a whirlwind 3 days of exploring London with kids, we knew this was something we simply had to do. With all the walking we had planned, we also thought it would make for a well deserved break.
Although we had narrowed our search down to establishments that specifically offered children's afternoon tea in London, there were still so many places to choose from. There were classic Prince and Princess tea services in elegant hotel salons, there was the B Bakery Afternoon Tea Bus Service, where you could sip your rooibos while also seeing the sights of the city by double decker – and so many more!
In the end, we decided on The Rubens at the Palace Hotel Royal Tea service because of their excellent reviews and ideal location close to the gates of Buckingham Palace. The Rubens is also frequently mentioned as one of the best hotels in London for families, so they are very used to catering to children. After a busy morning seeing the sights, we did a discrete and quick tidy up (pulling up socks, tucking in shirts) to then be warmly welcomed by The Rubens dapper doorman.
Please take a peek at our kid friendly afternoon tea London experience in this one minute video, or keep on reading to learn more.
See also: Things to do in London with Teens
Children's Afternoon Tea London Video
The Experience – Family Afternoon Tea London
Although we have enjoyed afternoon tea on other occasions in our hometown of Vancouver, there was nothing quite like having a truly authentic experience in a London tea room. Perfect for children, The Rubens at the Place offers the Prince or Princess Royal Tea, which is a smaller version of their adult afternoon tea, but with some kid-friendly substitutions recommended.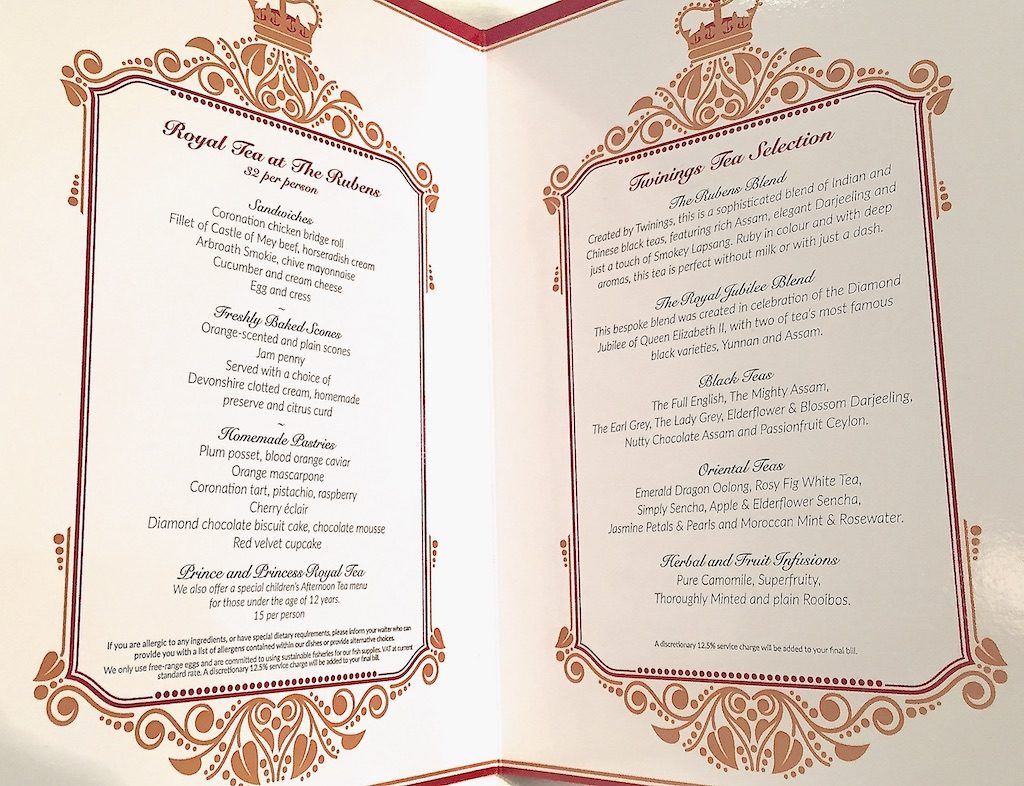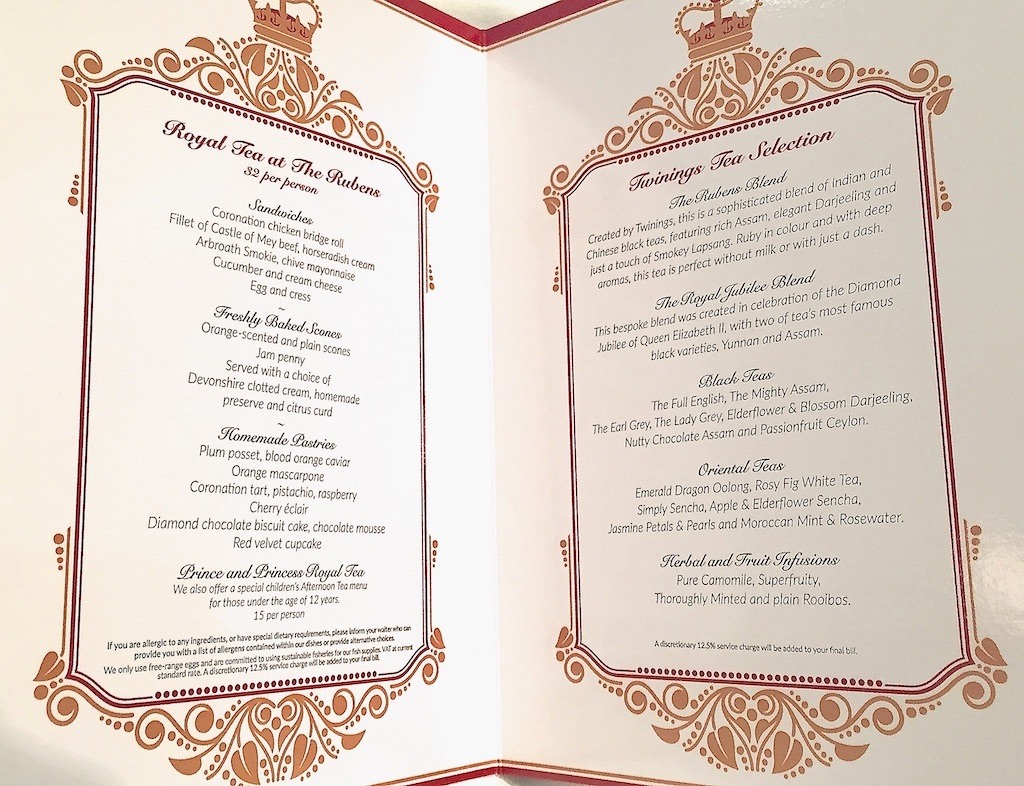 My children could not believe their eyes when the 3 tiered tray arrived full of delectable goodies, custom tailored for the palates of younger guests. Favourites of my kids included the ham and cheese sandwich (substituted for the Filet of Castle of Mey Beef sandwich in the adult version), the red velvet cupcake and the orange scented scones.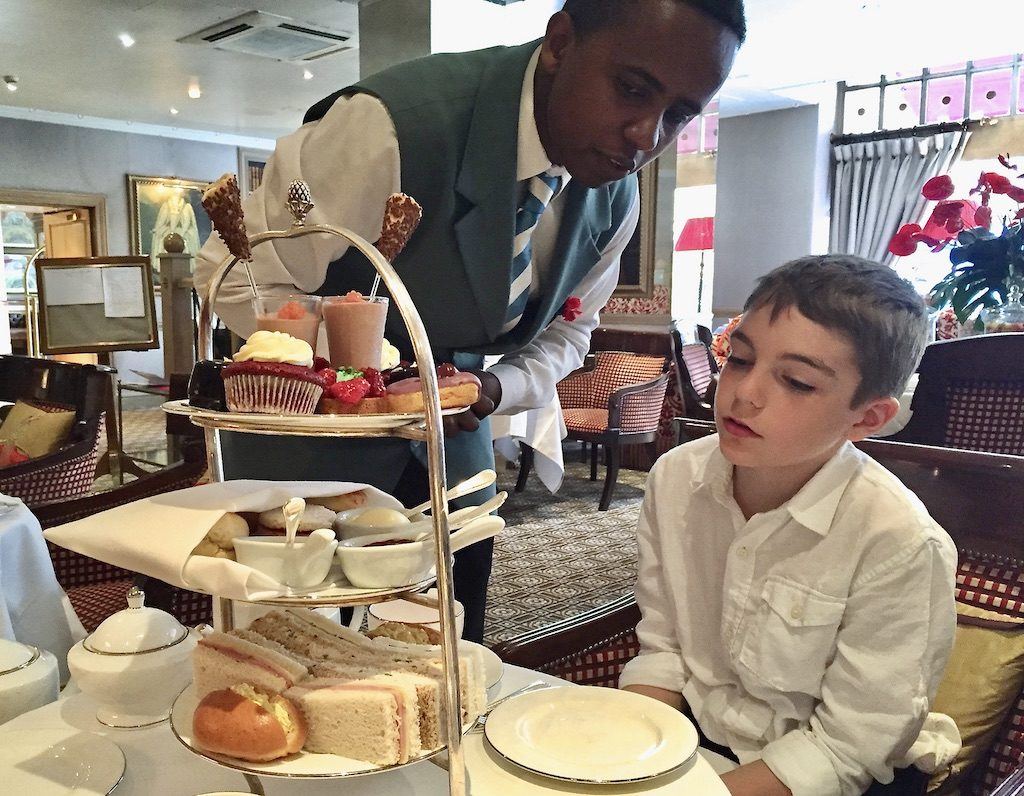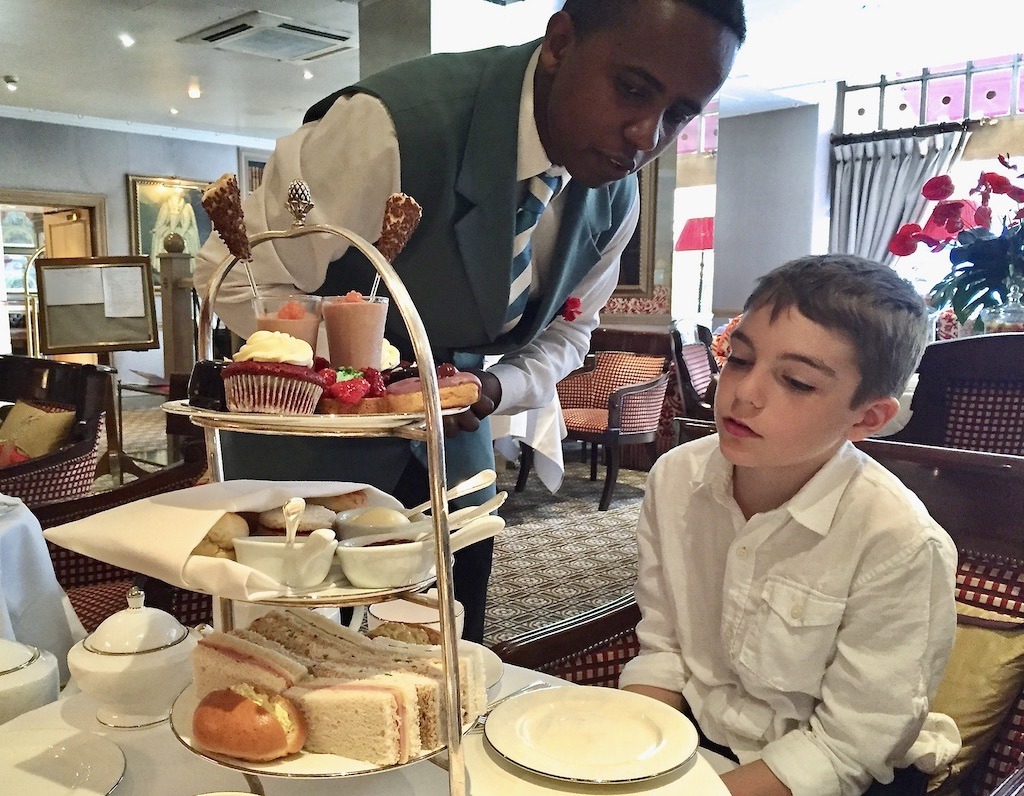 Truthfully, however, my children simply could not keep their eyes of the centerpiece of the room, which was a floral arrangement surrounded by pretty glass containers full of…you guessed it…candy. At the conclusion of our tea, the children were presented with a little bag to fill with sweets of their choice.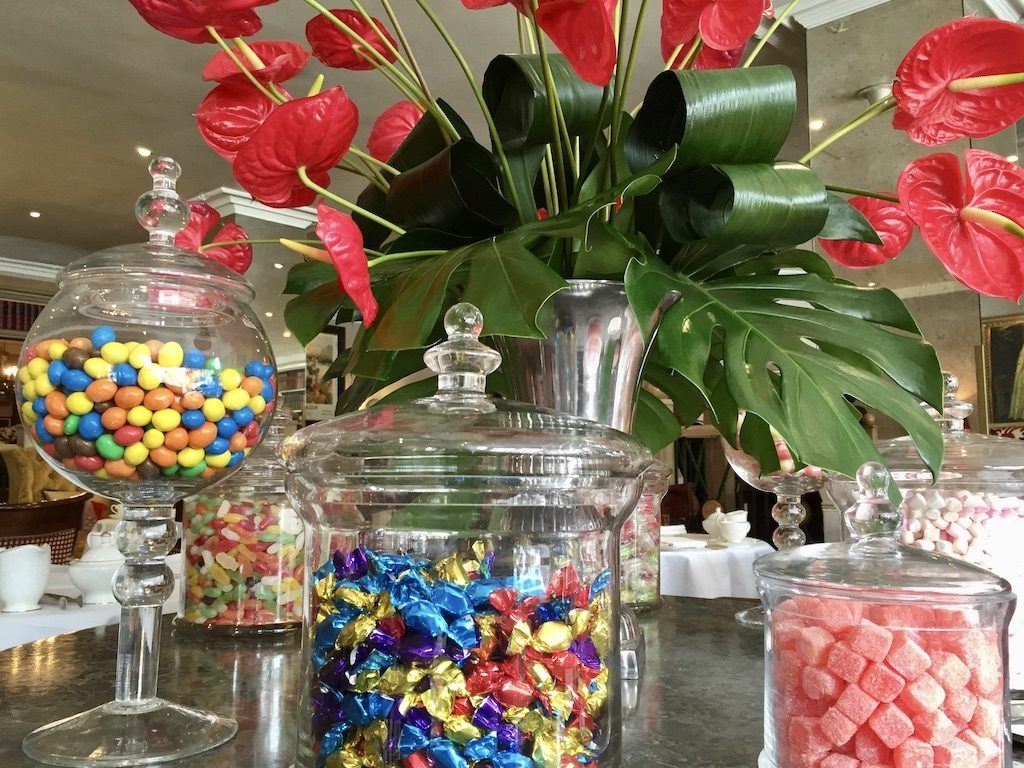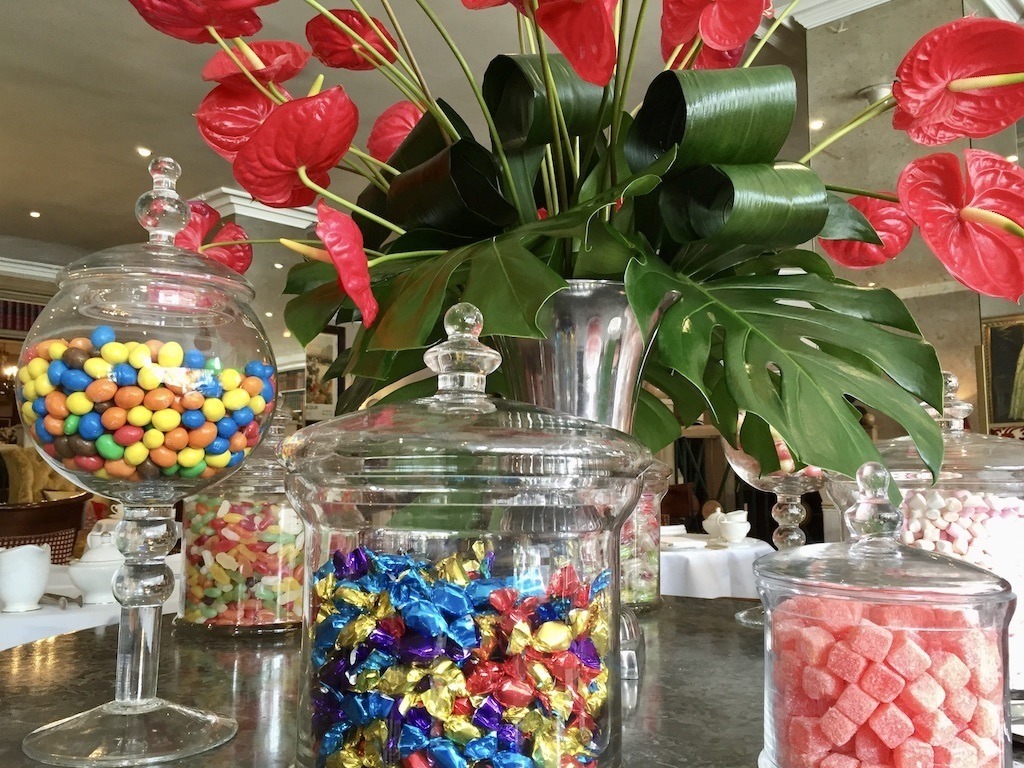 The Rubens at the Palace is part of the very family-friendly (and family-owned) Red Carnation Hotel Collection. All of their London boutique hotels offer afternoon tea options for kids based on various themes, including the popular The Original Sweetshop Afternoon Tea at the Chesterfield Mayfair (a 10 minute walk from the gates of Buckingham Palace).
Further Reading