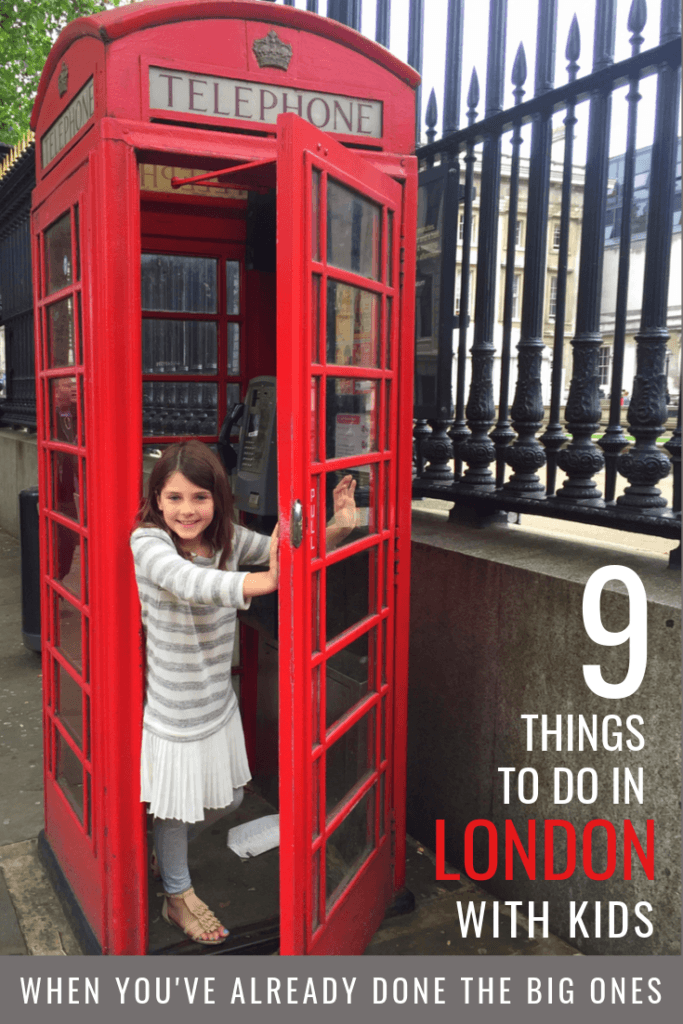 Affiliate Disclosure: This post on London Kids Things to Do contains affiliate links. If you click a link and make a purchase, I may receive a small commission at no cost to you.
Introduction
There's no doubt that London is packed full of things to do, but if you are wondering what to do in London with kids once you've already seen Big Ben and had a turn on the London Eye, then you've come to the right place.
From experimental ice cream and splash parks to inner city farms and the best views in town, these are the places to visit after you've ticked off the capital's main sights. Want to hear the best part? If you are looking for budget-friendly or free things to do in London for kids, many of these are very easy on the wallet.
To get the inside scoop on hidden treasures in London for kids, I reached out to fellow family-travel blogger Katja Gaskell, who is raising her family back home in the U.K. after many years abroad. Katja has shared some of her favourite things to do in London with kids here and has loads more on her brilliant family travel site Globetotting.com (including many more suggestions for free things to do in London with kids).
See also:
9 Things to do in London with Kids
(When You've Already Done the Big Stuff)
See the City Skyline for Free
Sure, you'll get a good view over the capital from The Shard, the tallest building in London, or the London Eye…but it'll cost you. For a room with a (free) view, book tickets to the Sky Garden located in the 'Walkie-Talkie' building in the city's financial district.
Take the elevator up to the 35th floor and be greeted with three storeys of landscaped public gardens and incredible 360-degree views of the city. Entry is free but you must book your ticket online in advance. Learn more at: https://skygarden.london/.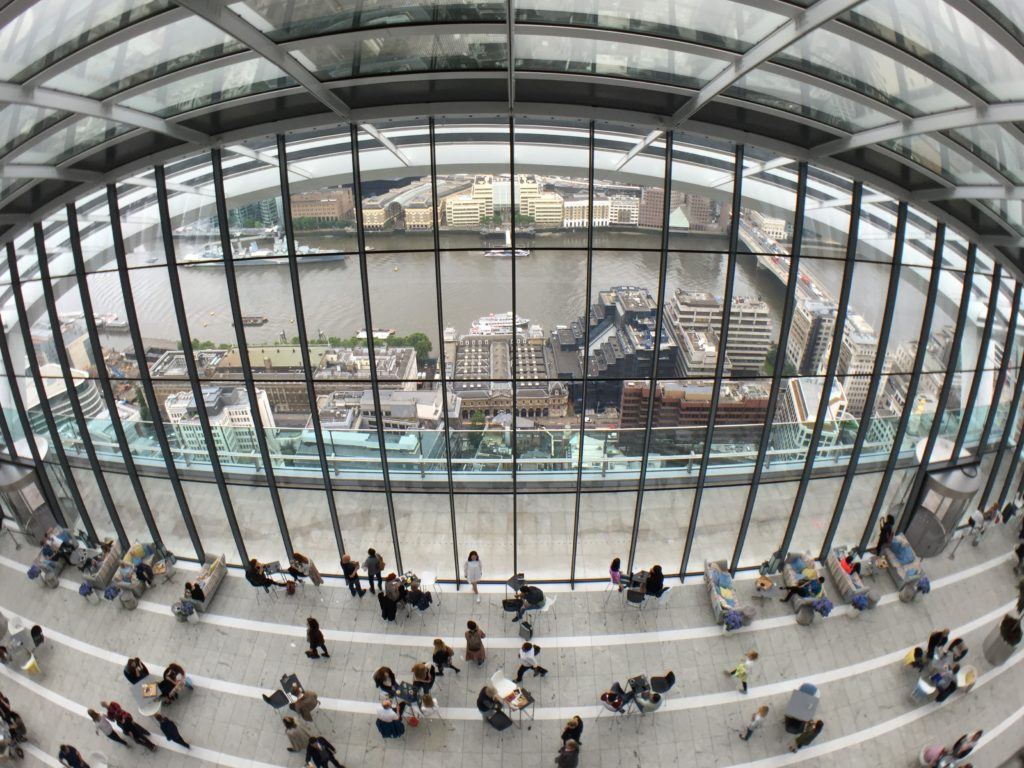 Pig out at Borough Market
Discover the oldest food market in London with a trip to Borough Market. Located at Borough, near London Bridge, there's been a market standing here for the last 1,000 years. Today, Borough Market is one of the most popular destinations for foodies in London and some 4.5 million visitors pass through its busy stalls every year.
As well as stands selling fresh fruit and veg and stalls operated by family-owned fishmongers and butchers there are dozens of street food stands. From German sausage sandwiches and Spanish paella to freshly shucked oysters and empanadas from Argentina, there's enough food to keep everyone in the family happy. Borough Market isn't all about the tourists, however, it opens at 2am for wholesale purchases and welcomes the public from 10am. Learn more at: http://boroughmarket.org.uk/.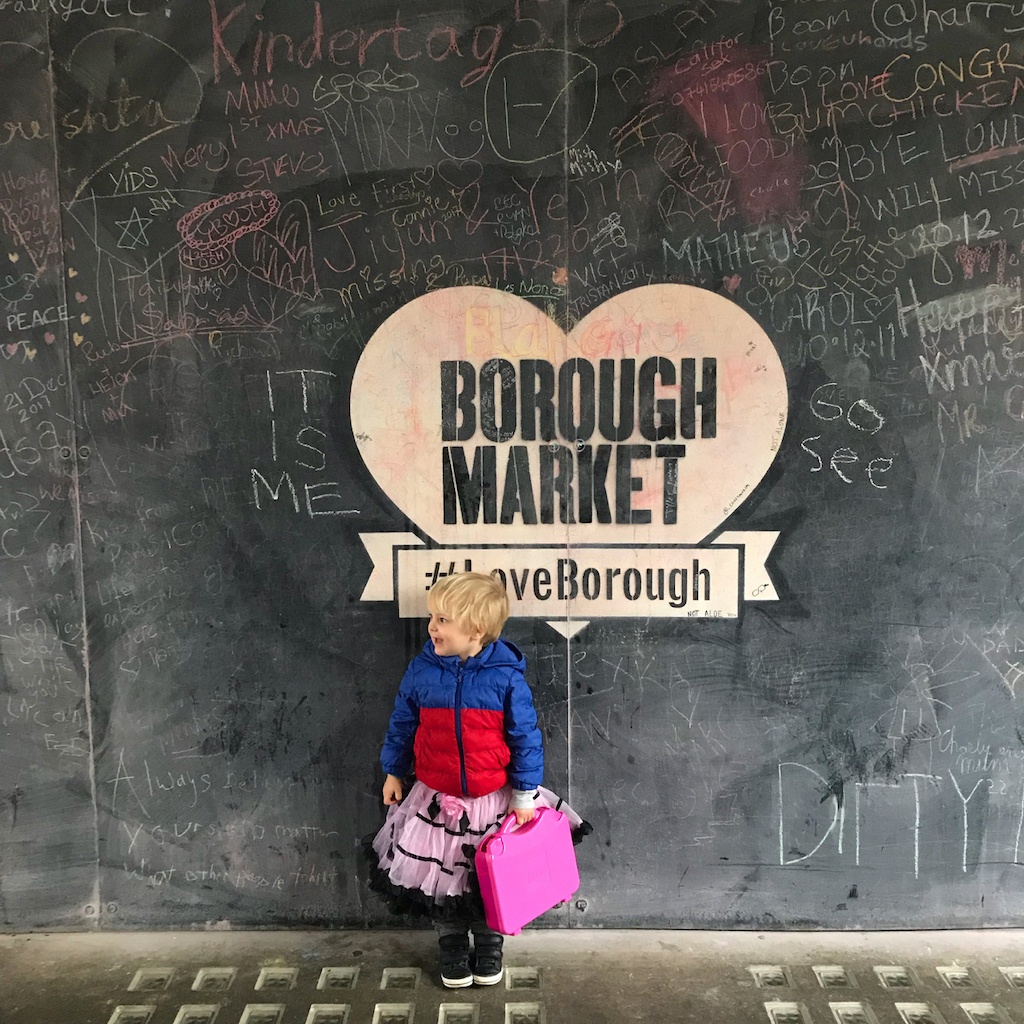 Walk with Dinosaurs
Head to the south of London and you'll find yourselves in the capital's very own Jurassic Park. Here, in Crystal Palace Park, are 30 life-size model dinosaurs that were first unveiled in 1854. Designed by sculptor and natural history artist Benjamin Waterhouse Hawkins, these large sculptures were crafted using the most up-to-date scientific knowledge at the time.
Today, some of the dinosaurs look very odd but at the time, these were the first of their kind anywhere in the world and hugely popular. Apparently, Queen Victoria and Prince Albert were fascinated by this dinosaur display and were regular visitors to the park. Learn more at: https://cpdinosaurs.org/.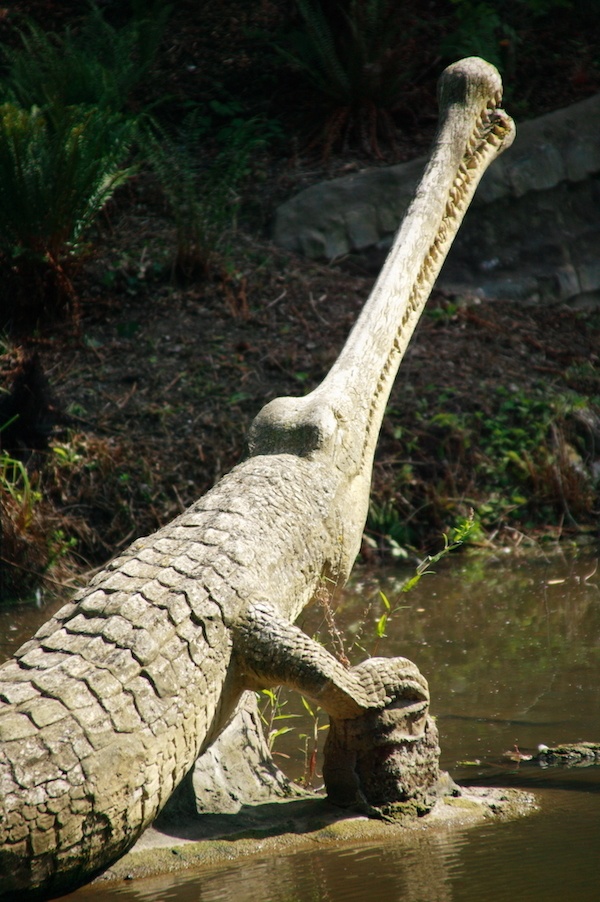 Have Fun at a Playground
London is one of the greenest cities in the world, home to thousands of parks many of which hide excellent playgrounds. In Kensington Gardens there's the magical Princess Diana Memorial Playground that was inspired by the stories of Peter Pan.
In Queen Elizabeth Olympic Park, you'll find the Tumbling Bay play area with rock pools and sand pits, and treehouses connected by bouncy bridges and pulley systems. The park is also home to the Pleasure Gardens area with swings, a large sandpit and an enormous climbing wall.
One of our favourite playgrounds is in Highgate Woods, North London. Filled with plenty of fun things for kids of all ages, and surrounded by woodland, it's a firm local favourite. Other places for swinging and sliding include include Coram's Fields, Brockwell Park and Victoria Park.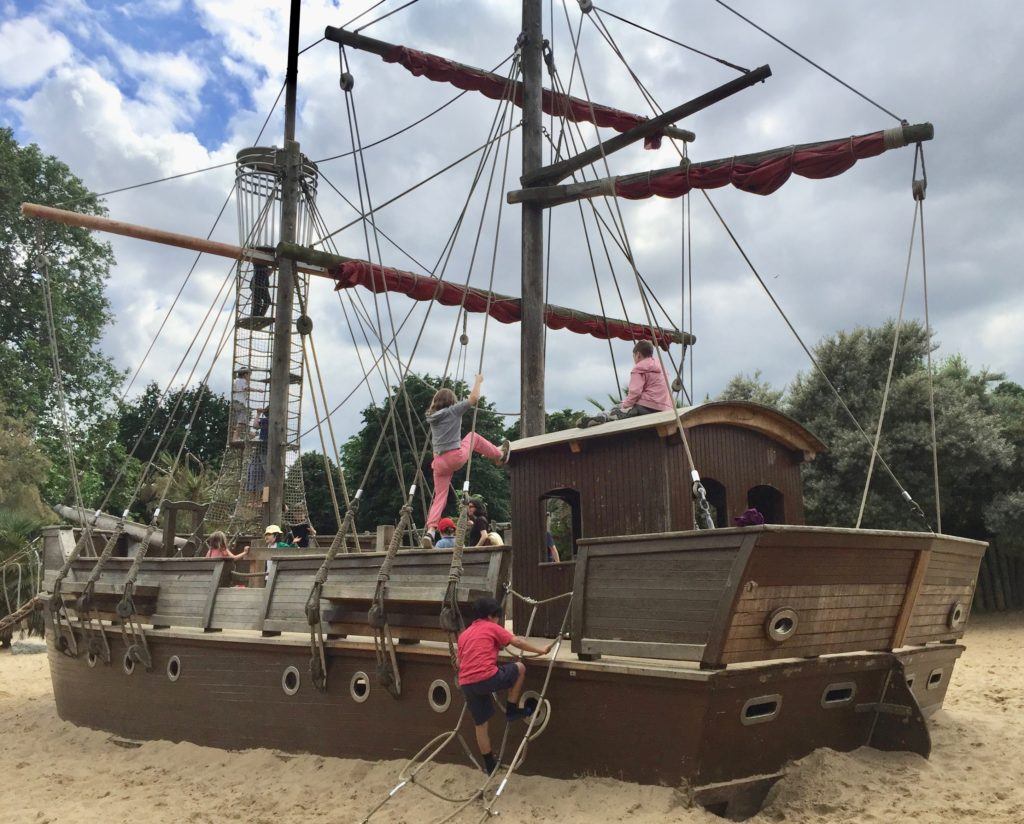 Feed the Animals
If you're looking to give your urban offspring a taste of the countryside then you're in luck, London is home to a handful of very good farms. Located primarily in the east of the city, these inner-city farms are home to horses, cows, sheep, pigs and plenty of other animals that you might expect to see on any farm in the countryside.
Set in 32 acres of greenery on the Isle of Dogs is Mudchute Farm, a working farm and stables with a children's nursery and a range of educational activities. This is the largest inner-city farm anywhere in Europe and is home to over 100 animals, including Llamas! Learn more at: https://www.mudchute.org/.
Another option is Hackney City Farm, located on the site of an old brewery. At weekends kids can join the Mini Farmers' Club and help muck out. The farm plays a strong role in the local community and hold a lot of classes as well as a farm shop. Learn more at: https://hackneycityfarm.co.uk/.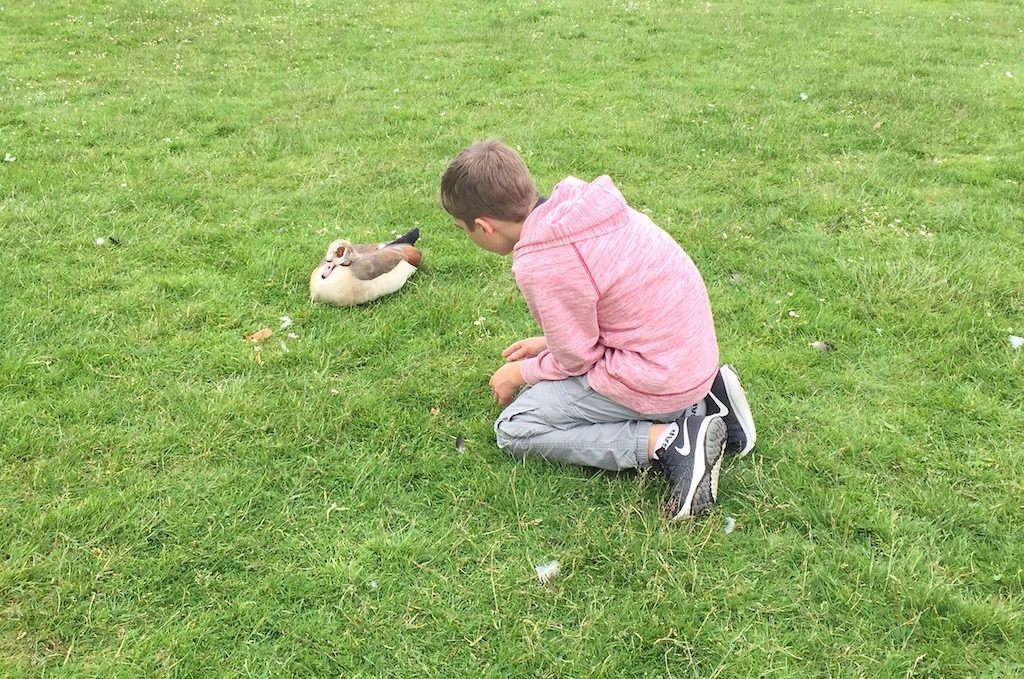 Take a Dip in Hampstead Ponds
One of my favourite things about living in North London are the Hampstead Ponds. Covering 790 acres, beautiful Hampstead Heath is home to three swimming ponds: the Mixed Bathing Pond, the Men's Bathing Pond and Kenwood Ladies' Bathing Pond. People have been swimming here for decades and little has changed over the years.
Kids aged eight and over who are confident swimmers are welcome to take a dip (just warn them that the water is chilly!) but younger children will have to content themselves with running around the heath instead. Learn more at: https://www.cityoflondon.gov.uk/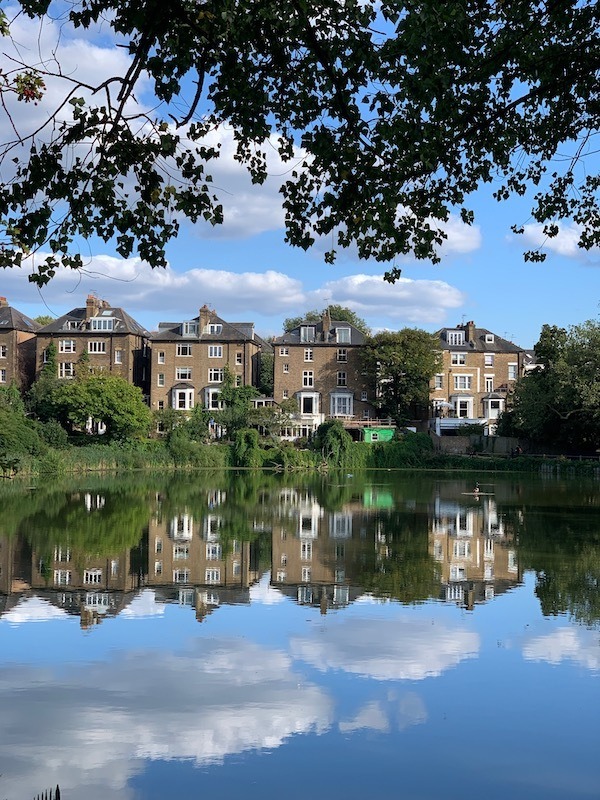 Get the Scoop
Take a break between sights with a scoop or two of ice cream. London is home to some really fun, experimental ice cream stores with weird and wonderful flavours aplenty. At Chin Chin Labs freezing nitrogen is used to create gourmet ice cream and at Udderlicious, customers get to vote on the flavours of the month. Past flavours have included Marmite and chocolate, ginger beer sorbet and Brexit Mess!
Other favourites include Ruby Violet, a magical store where ice cream is made on site in small batches using creative ingredients, and Gelatorino, home to the kind of gelato that would make an Italian proud.
Go Splashing
It's hard to believe, I know, but sometimes London enjoys good weather. And not only good weather but it can even get hot in the city! When the mercury rises it's pretty much guaranteed that no one in the family will feel like wandering around a museum.
Head then to one of London's best splash parks. For younger kids the Princess Diana Memorial Playground in Kensington Gardens is a firm favourite. There's a small splash area next to the wooden pirate ship where they can play for hours.
Another place that my four-year-old loves to visit are the fountains at Granary Square in Kings Cross. And he's not the only one, on sunny summer days the square is packed with families enjoying a day out by the closest thing London has to a beach.
My favourite splash park, however, is the Appearing Rooms Fountain on the Southbank. Walls of water rise and fall at random creating constantly changing and evolving 'rooms' as kids run in and out. Remember to bring a spare change of clothes! Learn more here: https://www.southbankcentre.co.uk/
Meet the Pelicans
In 1664 a Russian ambassador gifted a squadron of pelicans to King Charles II. They were given a home in St James' park and there they – and their pelican descendants – have stayed ever since. In 2013 the old guard welcomed some Eastern White pelicans to the fold when the city of Prague decided that what London really needed were some more pelicans. You can see them being fed every day between 2.30pm and 3pm at the eastern end of the park's lake. Learn more at: https://www.royalparks.org.uk/.
More Family Travel Guides