Last update: September 22nd, 2020 at 08:41 am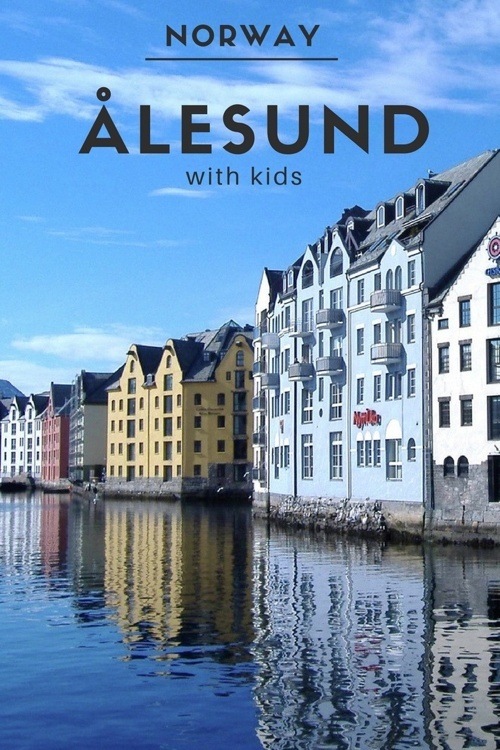 The town of Ålesund, Norway caught me by surprise. I was under the impression that perhaps the best of our two week long Norway trip was behind us, after several days exploring Oslo, an epic drive to Bergen, and a breathtaking hike to Pulpit Rock. To my great delight, however, I fell in love with Ålesund's crowd-free cobblestone streets, art nouveau architecture (the whole city was rebuilt 100 years ago after a great fire), and charming harborside cafés.
Take a quick peek at our 1 minute video, or just read on to learn about our favourite Alesund attractions, restaurants and hotels.
Things to Do in Ålesund with Kids
During our several days in Alesund, we enjoyed a number of attractions, as well as several great drives. Check out everything we enjoyed.
1. The Atlantic Sea Park Aquarium – Atlanterhavsparken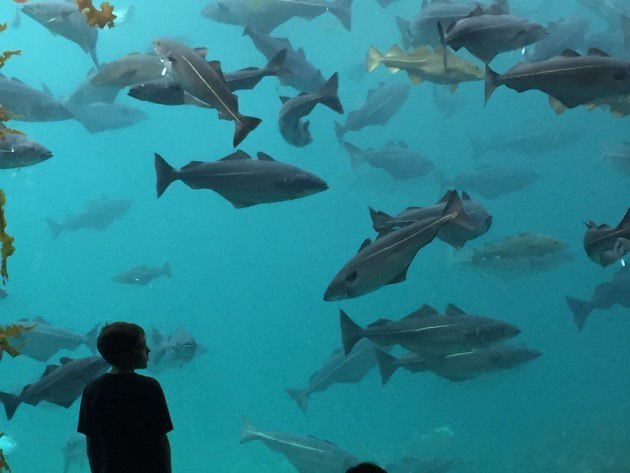 This award winning and architecturally beautiful aquarium is one of the best in all of the Nordic countries. The focus of the aquarium is to showcase life along the Norwegian coast and the Atlantic. Built right on the ocean, visitors can observe, experience and learn about life at sea – the natural way. Popular daily events include the diving show (as the divers feed giant fish in a giant aquarium), penguin feeding and seal feeding. Be sure to check their schedule of events before visiting so as not to miss out.
Learn more at: http://atlanterhavsparken.no/en
2. Aksla Viewpoint – Fjellstua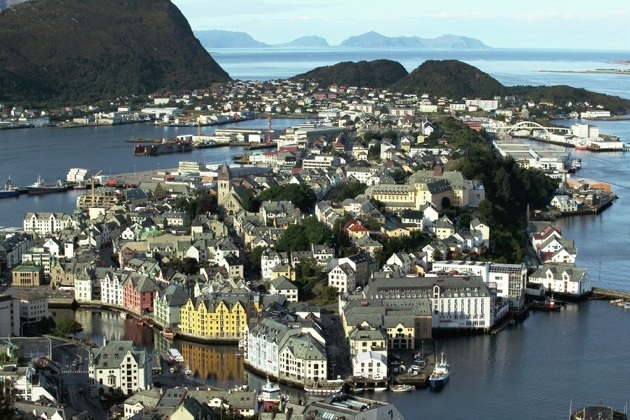 Get the best panoramic view of Ålesund and the Sunnmøre Alps from the Aksla mountain viewpoint above town. Most people choose to get their heart rate going by walking the 418 steps to the top (but you can also take a train). Stay a while and enjoy Fjellstua, the mountain top restaurant and cafe (although please be warned that prices are quite dear). For kids, there is a little playground at the bottom of the mountain on the edge of town.
Learn more at: www.visitnorway.com
3. The Alnes Lighthouse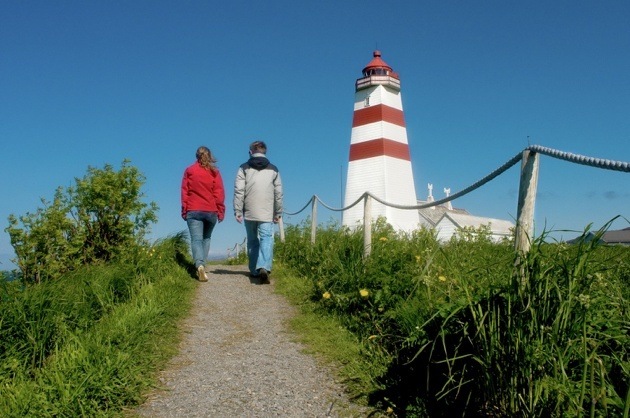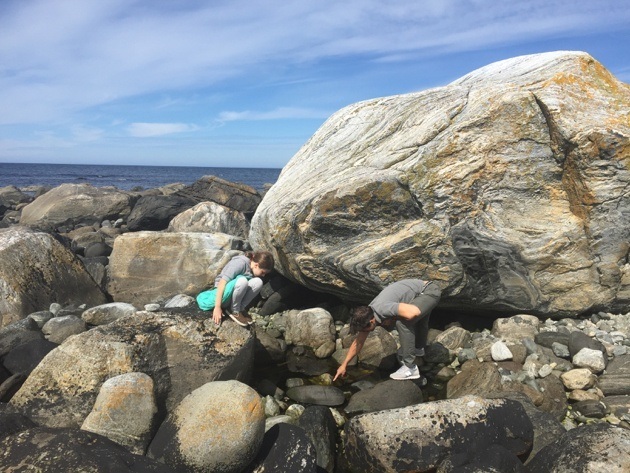 The Alnes Lighthouse is set just above a beautiful beach. Our kids spent a good hour running on the sandy beach and parcouring on the adjoining rocks before we even approached the lighthouse. From the top of the lighthouse, you can enjoy sensational views of the ocean and coastline. The best part of our visit, however, was enjoying the delicious homemade cakes and traditional waffles from the lighthouse cafe. Go with a bit of an appetite because they are delicious.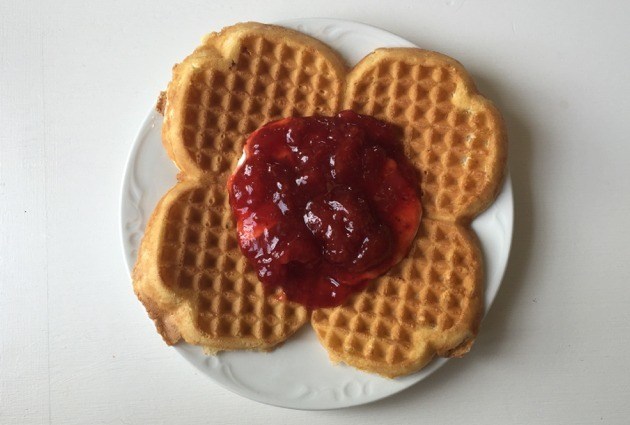 4. Day Trip to the Atlantic Ocean Road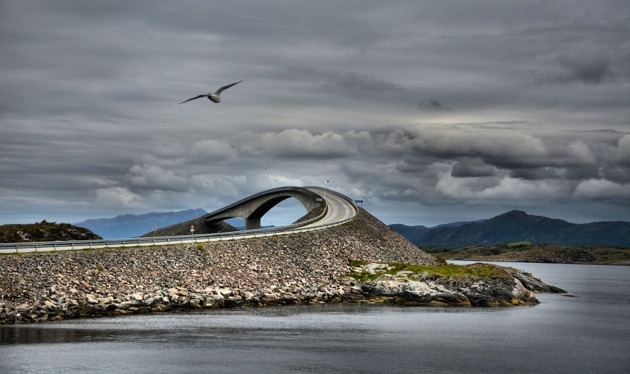 Although it was a bit of a journey (2.5 hours one way), we had seen such striking photos online of the Atlantic Ocean Road, that we decided to take a day trip from Alesund in order to drive it. Although slightly anticlimactic on calm day (no giant waves crashing towards the highway as we had seen in photos), the scenery is striking and the road is most certainly a magnificent feat of engineering. At the end of the road, there is a lovely little restaurant (Bjartmars Favorittkro) serving traditional Norwegian food and cloudberry ice cream. See our 1 minute video for more.
5. Driving to Geirangerfjord and the Trolls Highway (Trollstigen)
While this particular experience will merit a post of its own (when I eventually get there), this day trip was right up there with Pulpit Rock in terms of incredible experiences. We started our day in Hell…no really, there is a town called Hell in Norway, and then carried on to visit trolls, waterfalls, drive the Trollstigen mountain road (Trolls' Highway, as it is known in English, has 11 hairpin bends!), took in breathtaking views above Geirangerfjord and so much more. We ate what tasted like the best strawberries in the world, popped by one Norway's most architecturally stunning hotels – The Juvet Landscape Hotel (sadly, booked solid) and sipped wine on the patio of the Relais and Chateau Storfjord Hotel. Can you imagine a better day?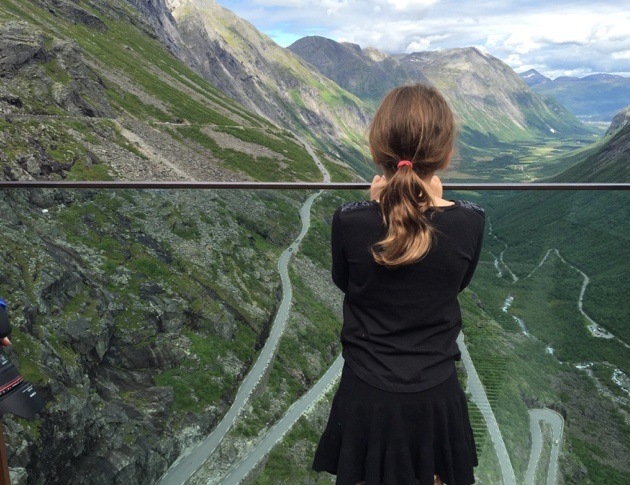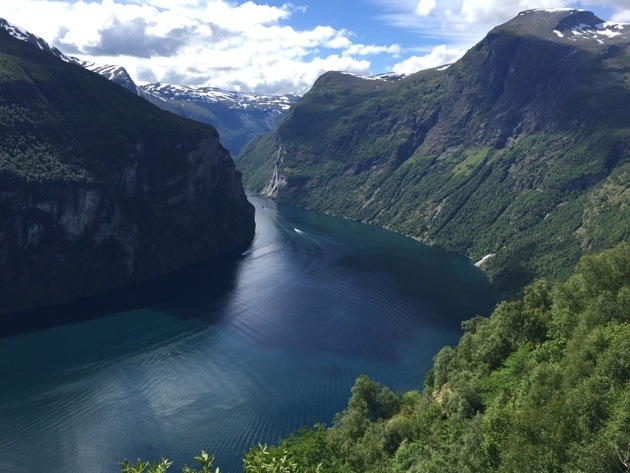 For even more Alesund attractions, please see the www.visitnorway.com website.
Top Ålesund Hotels (family-friendy hotels too!)
While in Alesund, we chose to stay at the waterfront Scandic Alesund. We found the Scandic chain very good for families throughout our stay in Norway, because they had family-sized suites available, offered a complimentary breakfast, had healthy snacks for reasonable prices for sale in the lobby and often offered our children a welcome gift.
Note: All of these hotels offer free wifi and a complimentary breakfast.
Scandic Alesund – 3.5 stars – for reviews and rates: TripAdvisor / Booking.com
Radisson Blu Hotel Alesund – 4 stars – for reviews and rates: TripAdvisor
/ Booking.com
Clarion Collection Hotel Bryggen – 4 stars – for reviews and rates: TripAdvisor / Booking.com
Scandic Parken – 4 stars – for reviews and rates: TripAdvisor
/ Booking.com
Hotel Brosundet – 4 stars – for reviews and rates: TripAdvisor / Booking.com
Best Restaurants in Ålesund
I immensely enjoyed my morning coffees at Invit Espresso Bar. We had an excellent lunch at Cafe Lystpunket
– perfect after climbing to Mount Askla (if you don't dine at Fjellstua, which incidentally also gets good reviews). We also enjoyed nice dinners at Anno and Kabb.
For more dining inspiration see the 10 Best Restaurants in Ålesund
(according to Tripadvisor reviewers).
Please Note: This post contains affiliate links. Should you decide to buy or book anything through one of the links, a small percentage of that sale will go back to me, and allow me to keep writing about family travel (for which I am very grateful).
You May Also Enjoy the Following Posts: