Last update: April 8th, 2021 at 08:52 am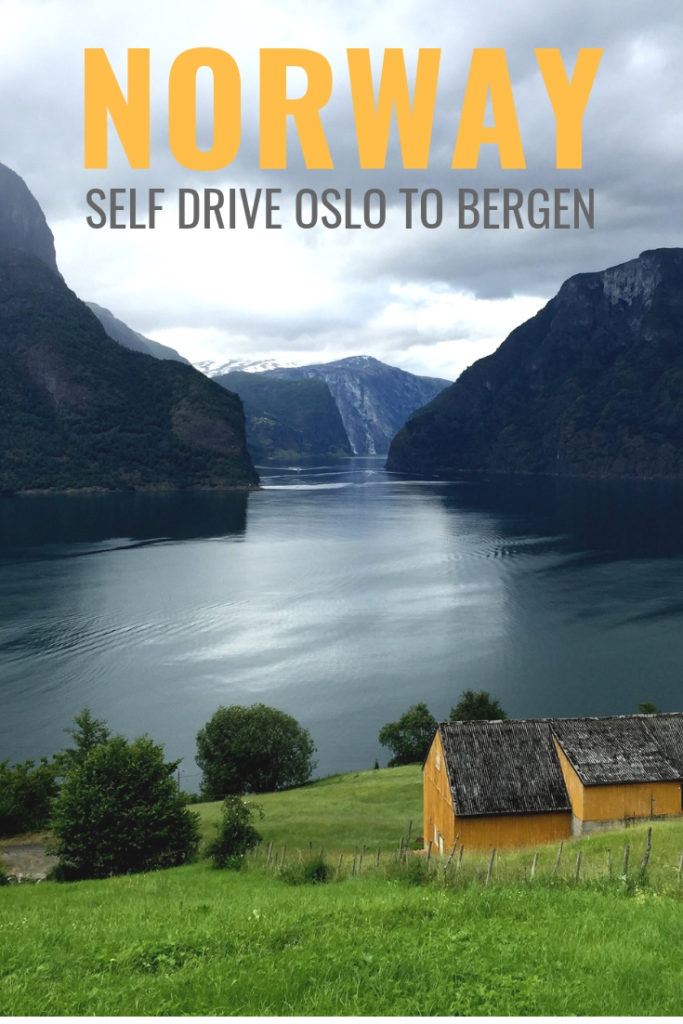 Affiliate Disclosure: As an Amazon Associate I earn from qualifying purchases. This post also contains additional affiliate links. For more information, please see our Terms of Use and Privacy Policy.
While on a summer trip to Norway, we decided to bypass the popular Norway in a Nutshell (NIN) train tour from Oslo to Bergen and rent a car
for the journey instead. Why, might you ask, would we take a pass on one of the most scenic train rides in the world? Well, because we didn't want a nutshell tour. We wanted more. By choosing to drive the distance between Bergen and Oslo instead, we were able to enjoy similar scenery, but bypass the crowds and the herding effect of tours that we tend to loathe.
If you are also considering traveling from Oslo to Bergen by car (or Bergen to Oslo by car), here are our suggestions. You can also take a one minute tour with this short of our drive.
Distance – Driving Oslo to Bergen
The driving distance from Oslo to Bergen by car is roughly 500km / 310 miles (depending on your route). Five hours might be what you are thinking. When driving from Oslo to Bergen, however, you should tack on a few hours for the maximum 80km speed limit, curvy roads, slow drivers and stops to enjoy the incredible scenery and lunch.
We left Oslo at 8:30am and arrived in Bergen at about 6:30pm. I also want to mention that we did this drive in July with mostly dry roads. If you are driving this road in the winter, for obvious safety reasons, you would want to take a lot more time, and keep abreast of changing road conditions.
Our Route – Oslo to Bergen Drive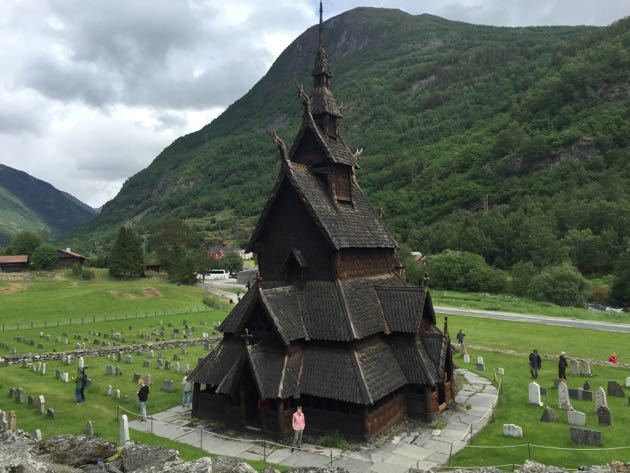 Our route was determined by personal choice. We wanted to make sure we hit Borgund, home to one of the best preserved stave churches in all of Norway. We also decided to skip the Aurland snow road and take the world's longest tunnel through the mountain instead (Laerdalsrtunnelen is 25km long ! ).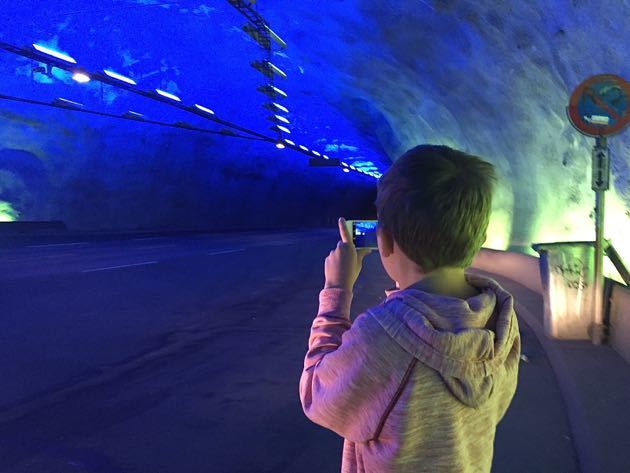 While we could have taken a fjord boat tour from Flam, we opted instead to drive up the windy road and view Naeroyfjord from the stunning Stegastein Lookout. We actually bypassed the town of Flam altogether because it is where all the tour buses tend to stop (a hub of tourist activity).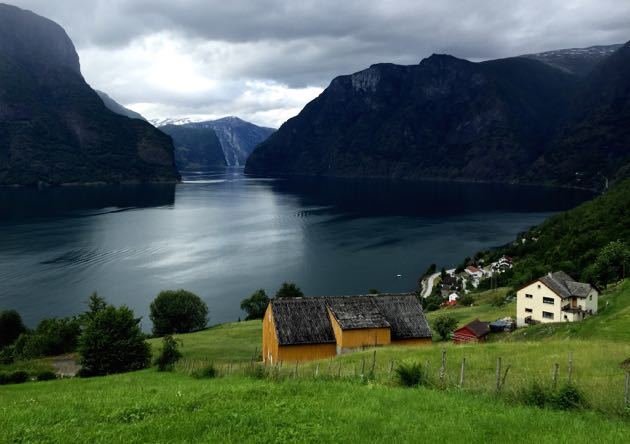 Where to Eat between Oslo and Bergen
We enjoyed an authentic homestyle meal (reindeer meatballs and waffles with brown cheese*) in the town of Undredal right on the water with a beautiful fjord view. This town is only 10 minutes from Flam and almost tour bus free !
Unfortunately, I think the Undredal Kafe where we ate may now be gone, but if I were doing the drive today, I would lunch at Marianne Bakeri and Kafe
. This locally run cafe is also only a 10 minute drive from Flam in Aurlandand, just below the Stegastein Lookout
(which you will surely want to visit anyway).
*Undredal is quite famous for their "Brunost" – a sweet and soft brown cheese often served on waffles.
I highly encourage you to load up on snacks and fill up your water bottles for the drive as there are not a huge number of decent restaurants between Oslo and Bergen (Flam and Undredal are exceptions).
When you do stop – like everywhere in Norway – food is very expensive. A candy bar at a gas station along the way, for instance, was 25 KR (4 USD) and a bottle of water was about 40KR (6 USD). You can only imagine how things can add up.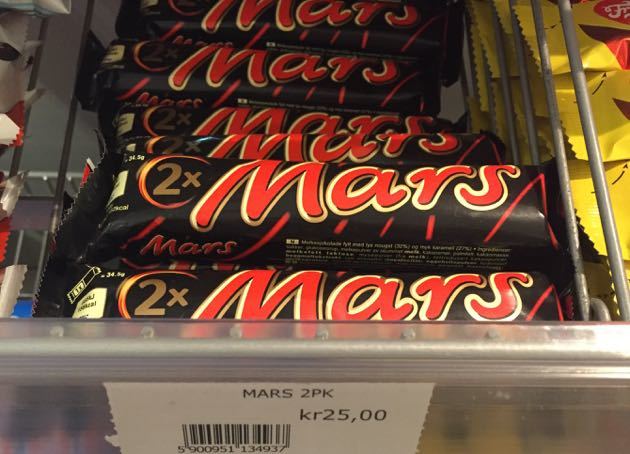 Where to Stay Between Oslo and Bergen
Just as I would choose not to dine in Flam (too busy), I also wouldn't choose Flam as a place to stay between Bergen and Oslo. For those of you considering overnighting in the area to break up your journey, I would recommend something in or near the town of Aurland.
If you are doing this drive during the summer months, finding accommodation along the route can be tricky. I would try to book something as early as possible. Sites like Booking.com usually allow you to reserve accommodation without a deposit and that you can be easily cancelled (without a fee) if your plans change.
Driving from Oslo to Bergen Map
Side note: If you enjoy retro music, tune in to 100.8 (and sometimes 100.6) along the route. Quite frankly, I have never heard so much Queen and Bon Jovi in my life (a Norway thing?), plus many other flashback and one hit wonder artists. Apparently Norway has not forgotten Tiffany, Roxette, Suzanne Vega, Survivor, Meatloaf and many more blasts from the past.
Other Stops on the Oslo to Bergen Drive
If you are traveling with children, you may be interested in a stop at Bjorneparken
, a well reviewed wildlife park in the town of Flå, between Oslo and Borgund. Also along this route is the Gardnos Meteorite Crater Park
. You can actually drive right into the center of the crater where you will be met by guides that can take you exploring.
Renting a Car in Norway
We did quite a bit of driving in Norway on this particular trip, renting a number of different cars (and flying between some of the greater distances). Our most expensive Norway car rental
was for the drive from Oslo to Bergen because it was a one-way rental, for which you pay a premium (almost double).
That said, it cost us about the same as it would have to buy tickets on the Norway in a Nutshell train trip for our family of four (2 adults, 2 kids). Most rental cars are manual and an automatic needs to be requested (for which you will pay a premium). Gasoline is expensive. Choose a diesel vehicle if possible as it is much cheaper.
Tip: We picked up our rental car in Oslo the night before our journey at no extra cost, giving us one less thing to do in the morning before hitting the highway.
Update June 2019: While driving from Oslo to Bergen, I was a little surprised by the number of Teslas on the road. I have since looked in to how you would rent one for this route, but it does not seem possible for visitors at this time. There are places that rent them in Oslo (Avis for one), but they do not seem to do a one-way rental and they also have very low km limits (making it prohibitively expensive for long drives). If you know differently, please comment on this post.
Norway Driving Tips
Take a deep breath and slow down. My husband likes to drive all roads like the Autobahn. Driving in Norway took a little getting used to for him. Norwegian drivers seem to be very content to drive under the speed limit. They also do seem very interested in passing really slow cars in front of them (or tractors). Safety enforcement cameras (radar cameras) are quite common along this route. As I write this I am still half expecting us to receive a ticket or two in the mail.
Further Reading