Last update: December 5th, 2023 at 07:24 am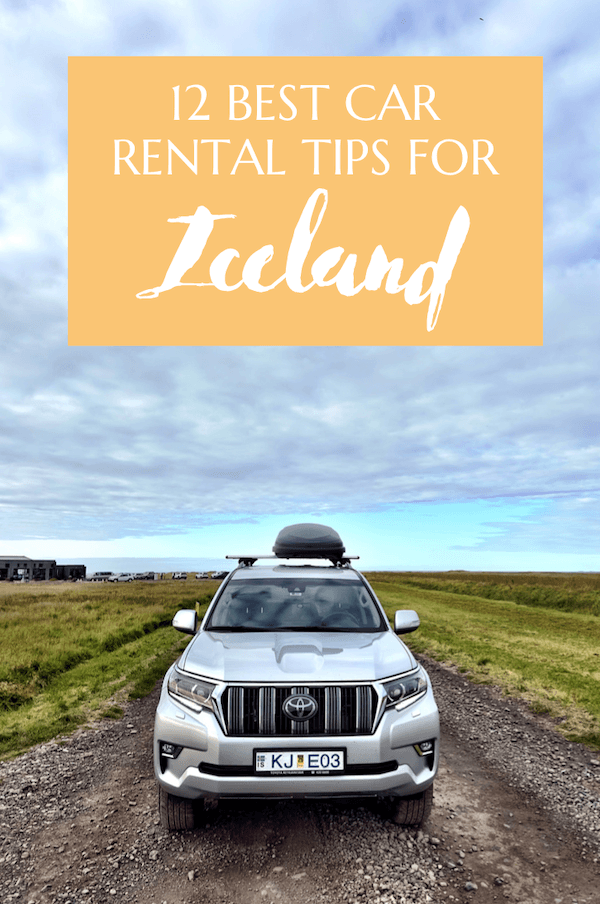 Affiliate Disclosure: This Rent a Car Iceland post contains affiliate links. If you click on a link and make a purchase, I may receive a small commission at no cost to you.
BEST ICELAND CAR RENTAL TIPS – INTRODUCTION
Driving in Iceland is a unique experience that requires some extra considerations. As long as you have done your research, however, having a rental car in Iceland is also absolutely the best way to see the country at your own pace.
In my experience over multiple trips, this has meant doing a deep dive into how to safely drive in Iceland, reading tons of Iceland car rental reviews and paying a lot more attention when making an Iceland rental car reservation.
This northern island nation's geography and weather are so unique that things like the type of insurance coverage you purchase can really matter. For example, Sand and Ash Insurance was not something I had ever heard of before trying to book an Iceland airport rental car (more on this later).
The other big surprise for me was the high cost of renting a car in Iceland (with extra insurance and high demand contributing to this). Through trying to secure a car rental from Keflavik Airport (KEF is Iceland's international airport), I experienced what is commonly known as sticker shock. Judging by the many travel forum threads I later found with titles like "Rent a Car in Iceland Cheap!!!"– I knew I was not alone.
In this post, I want to help save you money while also making sure that you have the knowledge to choose the right type of car and the proper insurance for your Iceland adventure. Please read on (or use the following menu) for my best car rental Iceland tips as well as some important information on driving in Iceland.
RENTAL CARS ICELAND – INSURANCE
Although I will go into this topic in a more detailed manner further on, proper insurance is one of the most important things to consider when renting a car in Iceland, and here is why.
We have done numerous Iceland road trips including the Golden Circle Iceland self drive (in summer, autumn and winter), the South Coast (summer and winter) and most recently, in summer 2023, the full Iceland Ring Road.
Through these adventures, we have discovered exactly why it is so important to pay for some extra insurance on a car rental in Iceland.
This could not have been more obvious than on our first trip. While returning our rental car, we sat down next to a stunned couple in the office. They had just been informed that they would have to pay $2000 for damage done by gravel to their car.
I sat quietly crossing my fingers and awaited our fate. Flashbacks of a detour came to mind, when a truck barreled by us, spraying gravel all over our vehicle. Thankfully, and by some small miracle, our car did not sustain any damage and we were spared a hefty bill.
THE TAKEAWAY
I did take this opportunity, however, to pepper the agent with questions. The agent explained that due to Iceland's unique (and sometimes rather extreme) weather and road conditions, they had numerous damaged cars returned every single day. The type of damage ran the gamut from chipped windshields due to flying gravel, to paint damage from blowing sand and ash.
I had also made the mistake of assuming that my credit card's typically excellent rental car coverage would have been adequate in such a situation. It turns out, however, that many policies (including mine) exclude the country of Iceland.
Note: I now always purchase the premium, all-inclusive rental car insurance in Iceland. It's a pricey add-on, but when a large chunk of gravel hits our vehicle particularly hard, I don't even flinch!
BEST ICELAND CAR RENTAL COMPANIES
Most of you reading this are likely interested in car rentals in Iceland airport (or very nearby). To clear up any confusion from the start, Keflavík Airport (KEF) is Iceland's international airport. This is not to be confused with Reykjavik Airport (RKV), which is exclusively a domestic airport.
While this section is primarily focused on car rentals at Keflavik Airport, I touch on rental cars in Reykjavik city center, as well as car rentals at Reykjavik Airport a little further down.
1. ICELAND BEST CAR RENTAL – INTERNATIONAL COMPANIES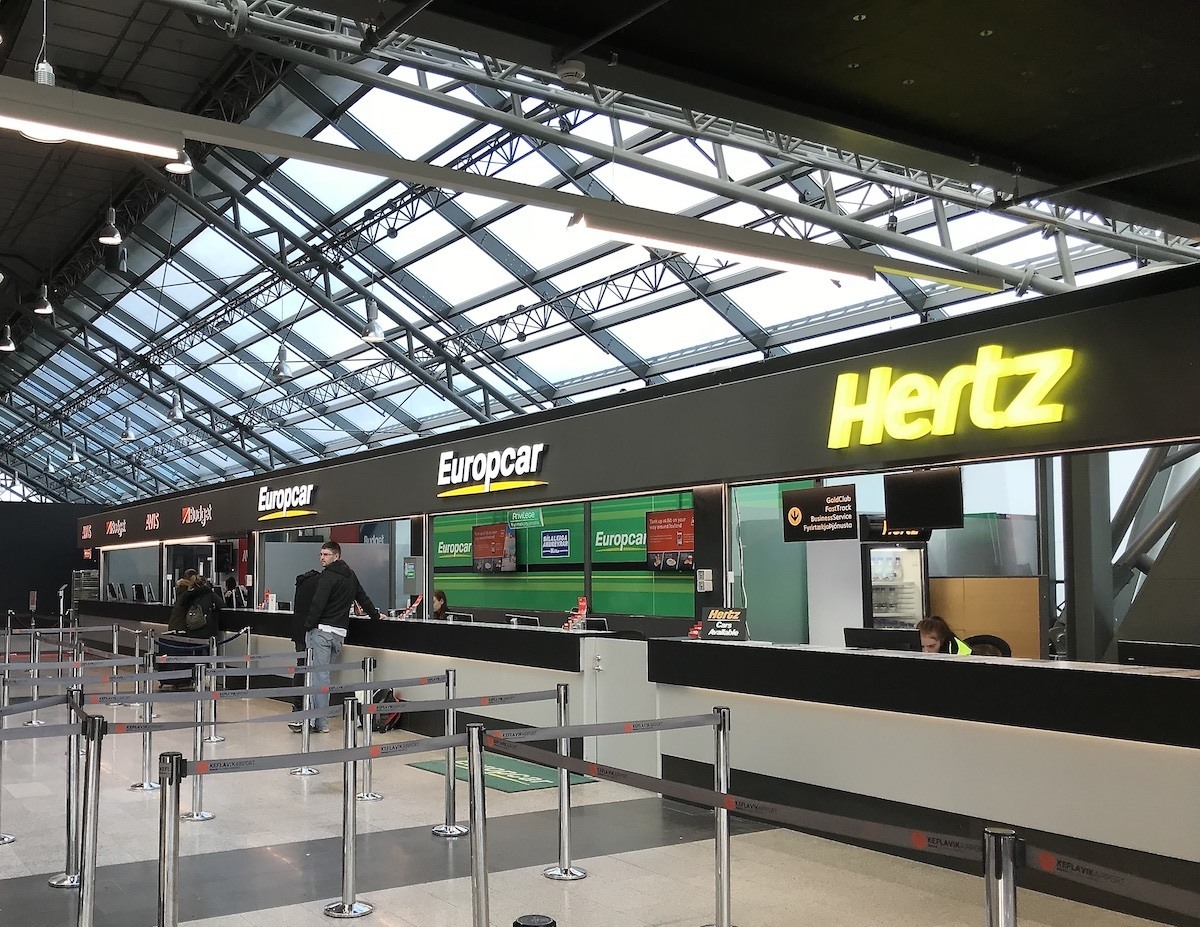 I have a few thoughts on finding the best Iceland rental car companies. Starting with the most convenient, Hertz Iceland, Budget Iceland, Avis, Sixt and Europcar all offer car rentals in Keflavik Airport Iceland (in-terminal pick up).
In terms of pricing for car rentals in Iceland, these places charge the most, but they are also the easiest and quickest.
Auto Europe provides a convenient car rental Keflavik airport platform on which to compare rates between these major Iceland car rentals airport pick-up providers.
Note: With the Auto Europe booking platfrom, you can expect to be presented with additional insurance options when you pick up your Keflavik airport rental car (ex. sand and ash protection and gravel protection). This typically will cost you an additional $15-$30 USD/day. Please read the upcoming section on insurance in this post (it's the most important part).
AUTO EUROPE – SAVE UP TO 30% ON CAR RENTALS
If you are looking for cheaper Iceland car rental Keflavik airport options, you will need to take a short shuttle to their rental offices. While this is a little less convenient, and can feel even harder after a red-eye international flight, these local companies can significantly cut the cost of a Keflavik car rental.
2. BEST CAR RENTAL ICELAND – LOCAL COMPANIES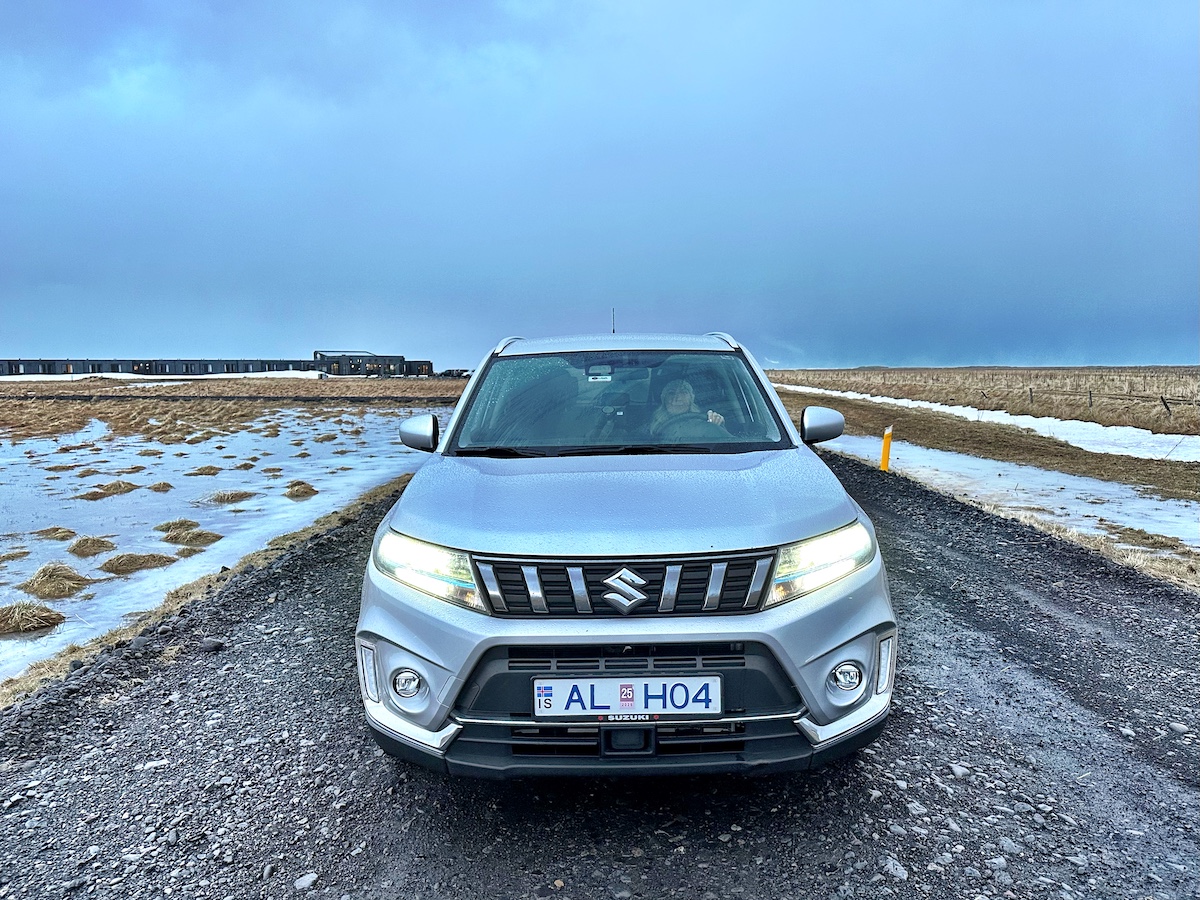 There are several local Iceland car rental companies that do a great job in terms of customer service and satisfaction – in particular, Lava Car Rental. I used them to rent a four-wheel drive vehicle in both February and August 2023 and had an excellent experience, start to finish. (They rent small cars too, of course.)
LAVA CAR RENTAL DISCOUNT CODE ALERT – For a free GPS rental with Lava (1500 ISK/day value), please use the code TARAGPS. Check the box for "GPS" when selecting your additional features and the daily fee will be removed upon checkout.
I also find Lava to be especially fast and efficient upon pick up and drop off – which is so nice on flight days, especially if your flight involves a red-eye. (Blue Car Rental also gets good reviews. We used them for a trip a few years back.)
Neither one of these companies offers the absolute cheapest rental cars in Iceland (and I'll explain later why you should be wary of places advertising this). Their rates, however, tend to be better than most of the international companies, especially when you factor in extras such as recommended insurance, an extra driver, a GPS etc.
I also find them to be very transparent. You will know exactly what you are getting (ex. new vs. slightly older vehicle), without any high pressure upselling tactics at the counter, based on the options you have pre-selected.
KEF AIRPORT CAR RENTAL – NEED TO KNOW TIPS
There are just a couple of things that you should be aware of when doing a KEF airport car rental from a local provider.
You will need to take a short shuttle bus to their Iceland rental car office (15 minutes).
It is common for rental car Iceland companies to offer both newer and older vehicles of the same model. Due to the nature of the terrain and weather in Iceland, older vehicles can really show their wear and tear. If you are looking for a budget Iceland rental car, an older vehicle may suit you just fine. Either way, just be sure to double check the model year before confirming a booking so you know exactly what to expect.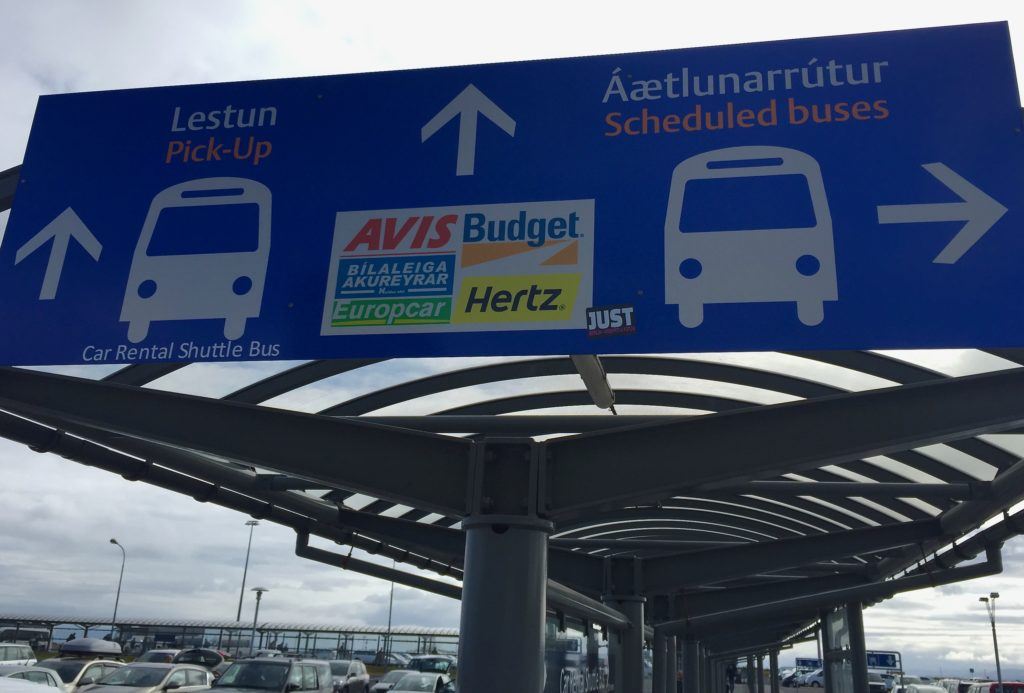 3. BEST ICELAND REYKJAVIK CAR RENTAL COMPANIES
We typically find renting a car from Keflavik Airport with a local company to be the best option for us (we drive a lot). But what if you don't need a rental car for your whole trip? A car hire from Reykjavik for only a day or two can be a great way to save a bit of money.
When selecting a company for a car rental in Reykjavik, it is ideal if you don't have to walk too far to pick it up. The following companies offer car rentals in Reykjavik, Iceland and have offices that are a 15-20 minute walk from the city centre: Blue, Lagoon, Glacier, Reykjavik Cars, Cars Iceland and National/Enterprise/Alamo. Some of these companies also offer the added service of a hotel pick up and drop off.
AUTO EUROPE – SAVE UP TO 30% ON CAR RENTALS
GETTING FROM THE AIRPORT INTO REYKJAVIK
If you have decided to do a car rental in Reykjavik, the issue then becomes your transportation to and from Iceland's Keflavik International Airport. Taxis are very expensive in Iceland, with the 52km, 50-minute trip costing around 20,000 ISK ($150 USD).
Most visitors who are not renting a car at Keflavik airport take the FlyBus – the handy shuttle from Keflavik Airport to Reykjavik city centre with multiple convenient hotel stops.
The cost is 4999 ISK adult, 2500 ISK youth 6-15 ($36/$18 USD) each way and the buses typically leave about 30-40 minutes after the arrival of an international flight. Tickets are available in advance online or upon arrival at a booth in the airport.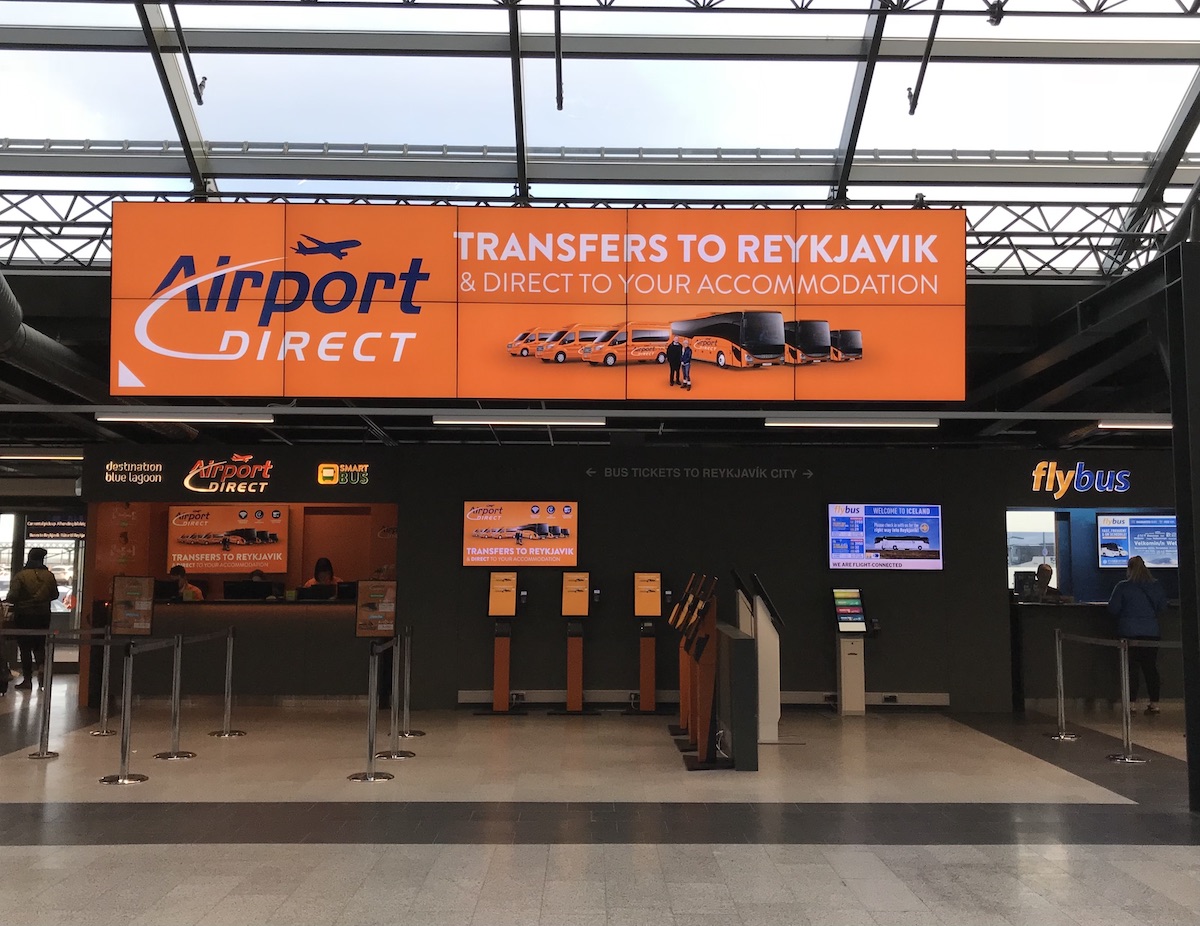 NOTE: The one thing that I do have to mention about the Flybus is that when you arrive on a red-eye international flight, in the middle of winter, exhausted, (and in our case, with kids in tow), waiting around in the cold for the Flybus to arrive is a little painful. I remember in that moment thinking that I would have been completely willing to pay double the cost of our tickets for a taxi had I not purchased the bus tickets in advance.
4. ICELAND CAR RENTALS REYKJAVIK AIRPORT
If you are arriving into Reykjavik by air from another city in Iceland, your Iceland car rental Reykjavik Airport options include Avis, Hertz, and Geysir. The Iceland Reykjavik Airport car rental kiosk for Europcar is just an 8 minute walk away.
Note: I always suggest reading Iceland rental car reviews prior to making a reservation. Europcar has the best average overall reviews for Reykjavik Airport car rentals (2023).
TOP 12 CAR RENTAL ICELAND TIPS
1. BOOK EARLY
Sky high hotel and car rental rates in Iceland are the norm. This is especially true in the high season of May to October. Get your rental car Iceland reservation as soon as you have your plans fixed. Due to supply issues, the rate is unlikely to go down.
Still want to cover your bases? Make sure your reservation is flexible so that you can cancel and rebook if you do happen to find a better deal.
2. READ ICELAND CAR RENTAL REVIEWS
Before you rent a car in Iceland, please thoroughly read reviews for the car rental company that you are considering. Like in any country, some companies serve their customers much better than others.
There are two common Iceland car rental review complaints. The first is when people are disappointed by the age/condition of the car they receive. The model year is usually noted on the car rental platform (and if it is not, be wary), so please pay attention to this important detail.
The second complaint that is really common in car rental Iceland reviews is unexpected charges at drop-off when damage has occurred to the vehicle and people are under-insured. Repairs in Iceland are exceptionally expensive. Iceland's unique geography creates some hazards along the roadways (sand, ash and gravel) that most travelers have not faced before.
Although I delve into this in the next section, I cannot impress on you enough how important it is to buy the extra gravel protection insurance (GP) with Iceland rental cars. Sand and ash protection insurance (SAAP) can also be extremely important (erupting volcanos).
NOTE: I am the type of person who generally believes that extra car insurance is a cash grab. In Iceland, however, I suck it up and buy the premium, full-coverage insurance.
3. RENT THE RIGHT KIND OF VEHICLE
When deciding what kind of vehicle to rent for your Iceland road trip, the time of year is very important. If you are traveling in the summer months and you are just going to be staying on the main paved roads, then a sedan should be fine.
If, however, you are visiting Iceland in the winter or, in the summer months but plan on driving the F-Roads (unpaved gravel roads), a 4×4 is essential.
In February 2023, we rented a 4×4 to travel the main roads along the South Coast of Iceland. The weather was extreme – with conditions that included sideways rain, hail, ice, snow, and gale-force winds – and this would all happen within the space of one hour! It was exhilarating for sure, but we were certainly glad to be in a 4×4. When we did see a car off the side of the road (many times), it was always a small car…like this one.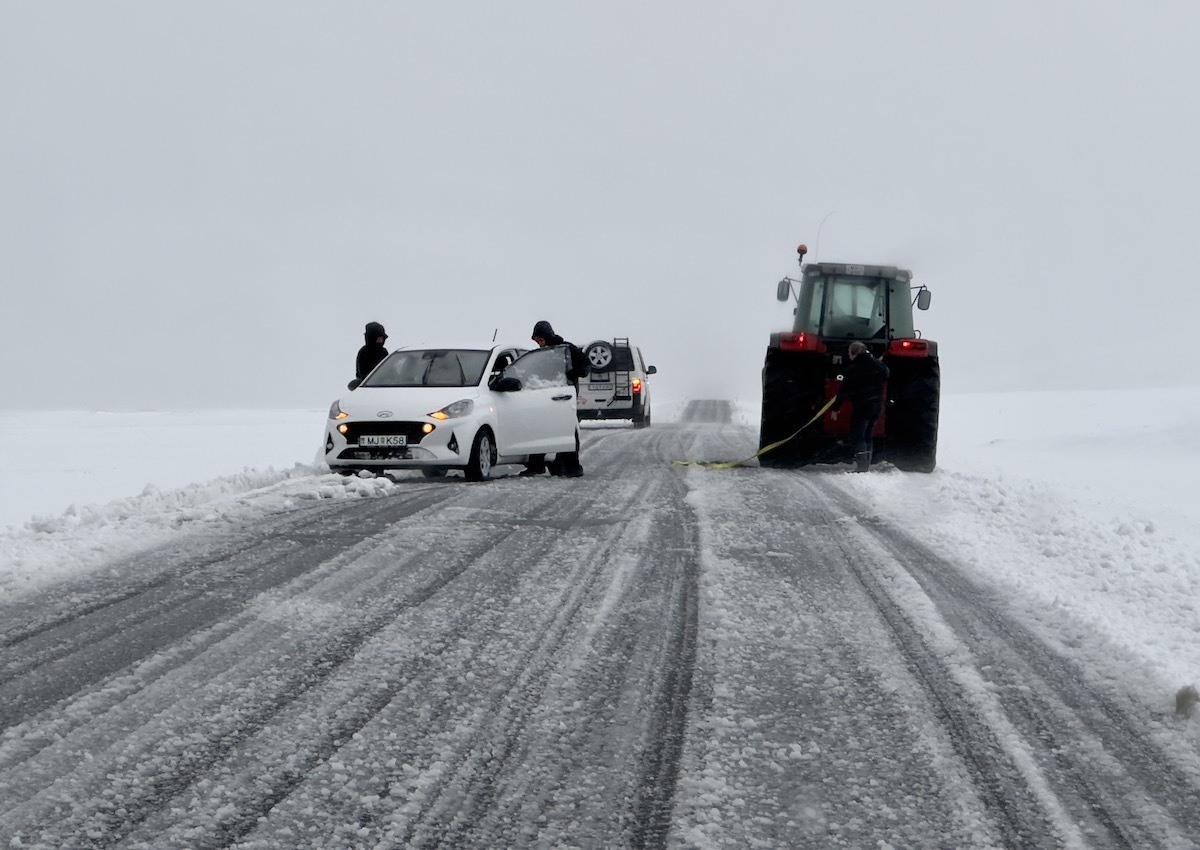 Note: Off-roading is strictly prohibited in Iceland (fines!) and Icelandic rental car insurance will not cover damage due to river crossings. This is not meant to deter you, as obviously many people do rent camper vans, jeeps and 4x4s in Iceland and enjoy amazing adventures. Just make sure you take the time to learn where you can and cannot go with them.
A fun read: This is quite an interesting article from the New Yorker about the civilian rescue force in Iceland. These volunteers often find themselves helping out stranded tourists.
4. GET THE RIGHT ICELAND CAR INSURANCE
In addition to your typical car rental insurance (Collision, Third Party Liability, etc.), there are a couple other rental car insurance options in Iceland that you should consider. This is the most important section of this whole post because underinsuring can go very wrong in this rugged land.
CREDIT CARD INSURANCE
If you think your credit card insurance policy will cover your extra rental car insurance needs in Iceland, I strongly encourage you to contact your provider first for clarification. Iceland is an "exception" in some policies.
In addition, many policies will not cover all car types. Luxury vehicles, recreational vehicles and 4x4s and often excluded from coverage.
Ask to be sent a copy of the policy and be clear on what is required if you are covered. Typically you need to charge the full rental to the card and you must decline the car rental company's Collision Damage Waiver.
Here is an overview of some additional insurance options available in Iceland:
GRAVEL PROTECTION INSURANCE (GP)
With most policies, this protection includes damage to windscreen, headlights, front bumper, mirrors and the hood of the car when gravel or rocks gets thrown onto the vehicle by another car.
According to one local company I rented from, their most frequent claims come from body and windshield dings and scratches from gravel roads. This type of damage can cost several thousand dollars to repair for the underinsured. Repair costs, like everything else, are much higher in Iceland.
SAND AND ASH PROTECTION INSURANCE (SAAP)
When the wind blows in Iceland, sand and ash can cause paint damage to vehicles. For this reason, Iceland car rental companies offer SAAP (Sand and Ash Protection).
This is most likely to be an issue in the South Coast and on the highland F Roads in the spring and fall, when there isn't any snow coverage or natural ground cover. That said, it is still possible for this kind of damage to occur at any time of the year, depending on the ground conditions.
If you are thinking "Does this seriously ever happen?", as I am sure I did before my first trip, I have the following to share. I took this screen shot on our most recent Iceland Ring Road trip (thankfully on the evening we were flying out).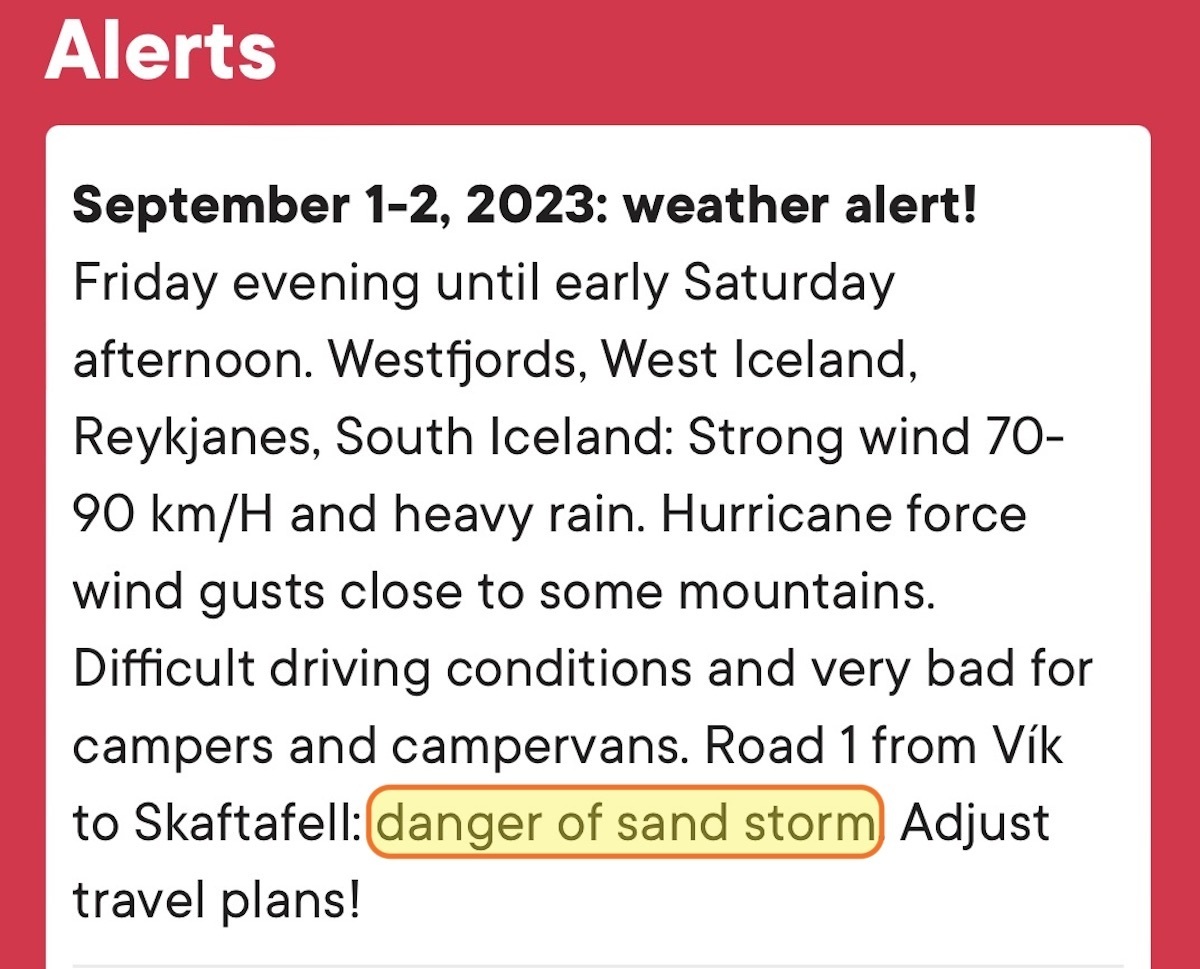 NOTE: Not all car rental companies or car rental platforms (like Auto Europe) allow you to purchase gravel or sand and ash protection ahead of time. This can be done onsite when you pick up your car.
THEFT PROTECTION INSURANCE (TP)
Iceland has really low property crime rates. While I don't consider this type of insurance to be essential, it is usually just included when you are purchasing the other types of insurance.
5. CONSIDER FUEL ECONOMY
While it can be nice to have a big, robust rental vehicle in Iceland, you may want to take into count fuel economy. The price for fuel at gas stations around Iceland is very high. Expect to pay roughly double what you would in the U.S. (slightly less than double for my fellow Canadians).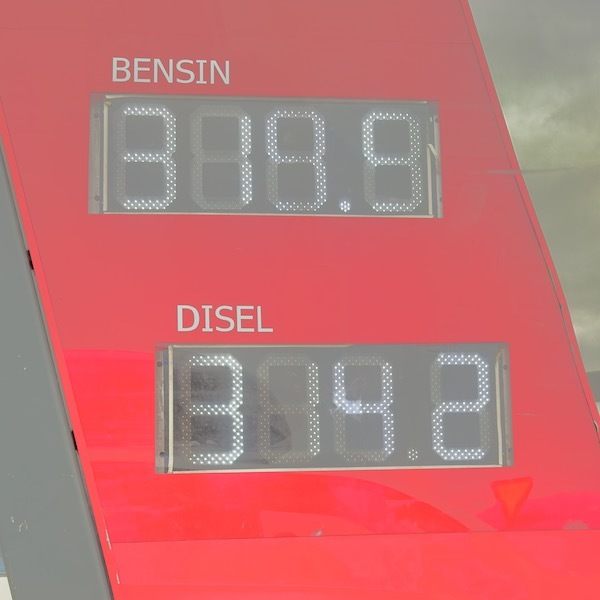 6. PLAN AHEAD FOR FUEL PAYMENTS
Why on the topic of gas in Iceland, I want to mention something about fueling up.
Iceland is a near cashless society. Contactless tap or pin code payment with a credit card is the norm. This can cause an issue for travelers (especially Americans) – most notably at unmanned gas stations.
To avoid any issues, here are some options:
Contact your credit card provider in advance of your trip and request a pin code. (Be sure to test it out at least once before your trip.)
Use Apple Pay or Google Pay (available at some stations).
Buy prepaid gas cards at the beginning of your trip from a manned station or supermarket.
7. LEAVE TIME FOR SHUTTLES
If you want a car rental at Iceland airport terminal, rent with Budget, Avis, Europcar or Hertz.
If you rent from one of the locally-run Iceland airport car rental companies including Lava Car Rental, Reykjavik Cars, Blue Car Rental, and Lagoon Rental, you will need to take a shuttle to pick up your rental vehicle.
We normally take a shuttle and it's not a big deal (adding about 15-20 minutes). It's just something you might want to be aware of if you are tight for time.
You also may want to consider the time of year. Waiting for a Keflavik car rental shuttle in June, is generally much more pleasant than in December.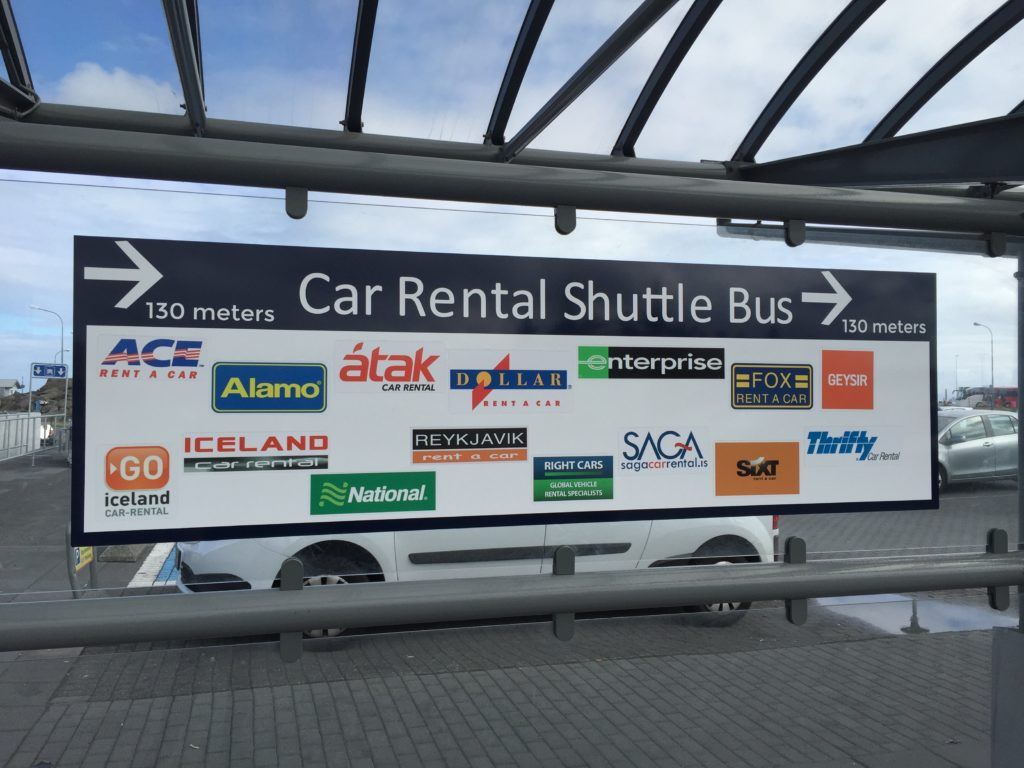 8. TAKE PHOTOS AND VIDEOS
While it is typical to do a walk around of your rental car with an agent to detail any existing damage, it never hurts to take your own additional photos and videos (especially of any problem areas). Don't forget the vehicle interior!
If you do find immediate damage that was not noted during the initial inspection, email pictures and videos to the car rental company right away.
When you return your Iceland car rental, also take photos and video. (Especially important if you are returning your vehicle before opening or after closing.
9. TAKE YOUR TIME
Although it is a bit of a tedious task, take your time when picking up your rental car. A few extra minutes making sure that any pre-existing vehicle damage is documented and that all your insurance needs are covered can go a long way in saving you headaches later on.
10. GET THE GPS
Honestly, it's not such a big place, right? It should be super straight forward to get around…but sometimes it isn't.
First of all, from a language perspective, you are dealing with some unusual Icelandic characters and it is easy to make a mistake. Second, you may be faced with several options for the same name, or a very similar name (a fair distance apart) and it can be confusing. If you rent a GPS, most popular tourist destinations should already be programmed in (check this before driving away).
A GPS becomes particularly important if you are driving to the Westfjords in Iceland. Cellular reception in this area can be very poor and a GPS is pretty essential for travelers.
Note: On our two most recent Iceland trips, we have chosen to have both a GPS and hotspot WIFI in our vehicle. The GPS has provided more consistent navigation (without signal breaks) – while the hotspot WIFI has allowed us to do research on the fly (pick restaurants, book tickets etc.). An international roaming plan is of course another option, but if you are travelling with multiple people, the hotspot may make more economical sense.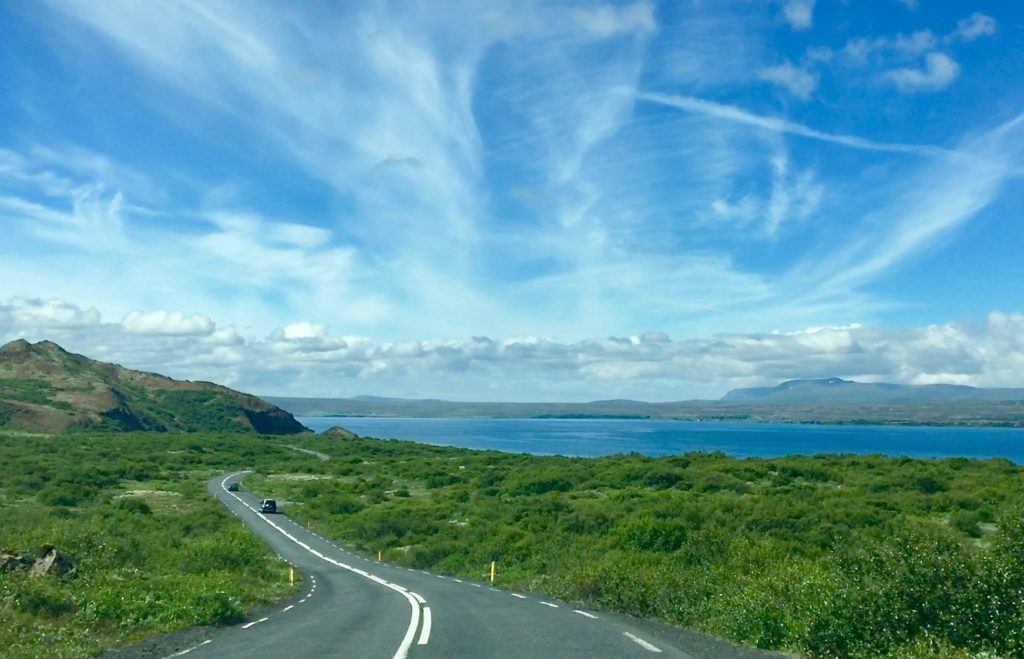 If you plan on seeing a lot of Iceland, you will want to make sure that your rental car agreement includes unlimited mileage. Like everything else in Iceland, going over your limit can otherwise prove quite costly. Read all the fine print!
12. BEWARE THE CHEAP RENTAL CAR IN ICELAND
If you find yourself researching cheap car rentals Iceland and budget car rentals Iceland (as I did on my first trip), be aware that some companies have much older fleets of vehicles that they offer at discount rental prices. SAD Cars is one of them ("older, but good solid cars"). While this could work out just fine for you, make sure you have your expectations in check.
I also strongly encourage you to read Iceland car rental reviews and forum posts from people who have used specific providers. As an example, see these TrustPilot reviews for SADcars in Iceland. If nothing else, it's an amusing read.
ICELAND DRIVING TIPS VIDEO
Want a couple of quick tips for driving in Iceland? Check out this amusing little video from Inspired by Iceland. Please especially pay attention to the part about yielding on one lane bridges. You will find these bridges all over the place if you are venturing further than Reykjavik and the Golden Circle.
TOP TIPS FOR DRIVING IN ICELAND
1. READ THE SAFETY BROCHURE
I'm going to be honest, I'm not one to read the safety pamphlet that they are almost certainly going to give you when you rent your car. If you do, however, I am going to guarantee that it is going to answer almost every question you have about driving in Iceland.
True story: If we had read our pamphlet, we would not have needed to have a small panic when the message "Add AdBlue or vehicle will shut down in 500km" came up on our dashboard in a remote area of northern Iceland. (AdBlue is an anti-polluting solution for diesel vehicles. It was as easy to fill up as windshield wiper fluid and is found at every gas station.)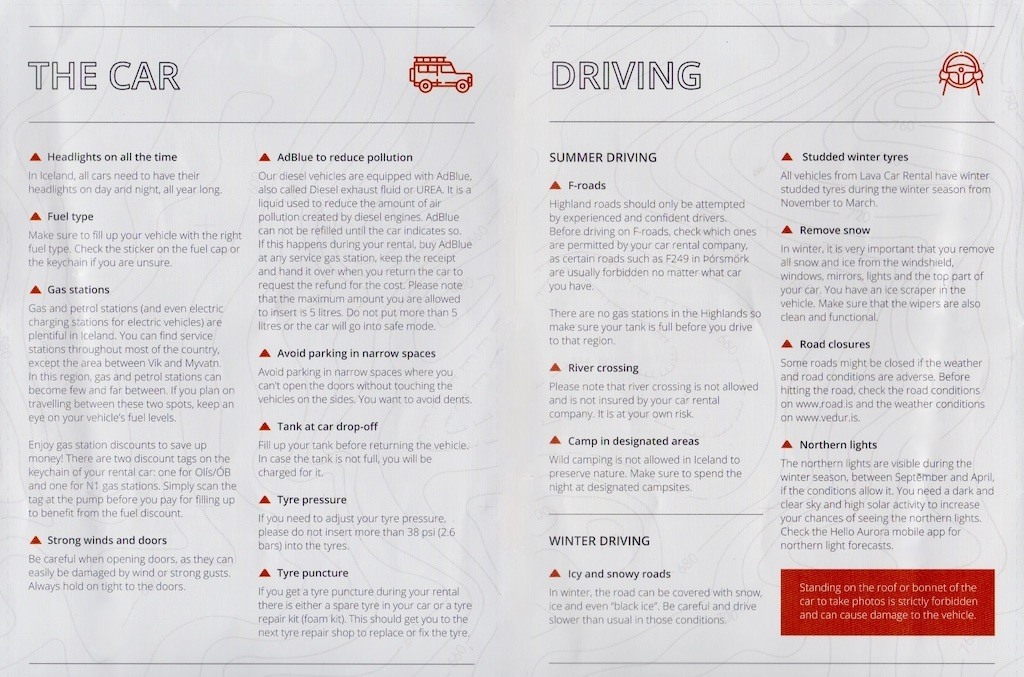 2. WATCH FOR ANIMALS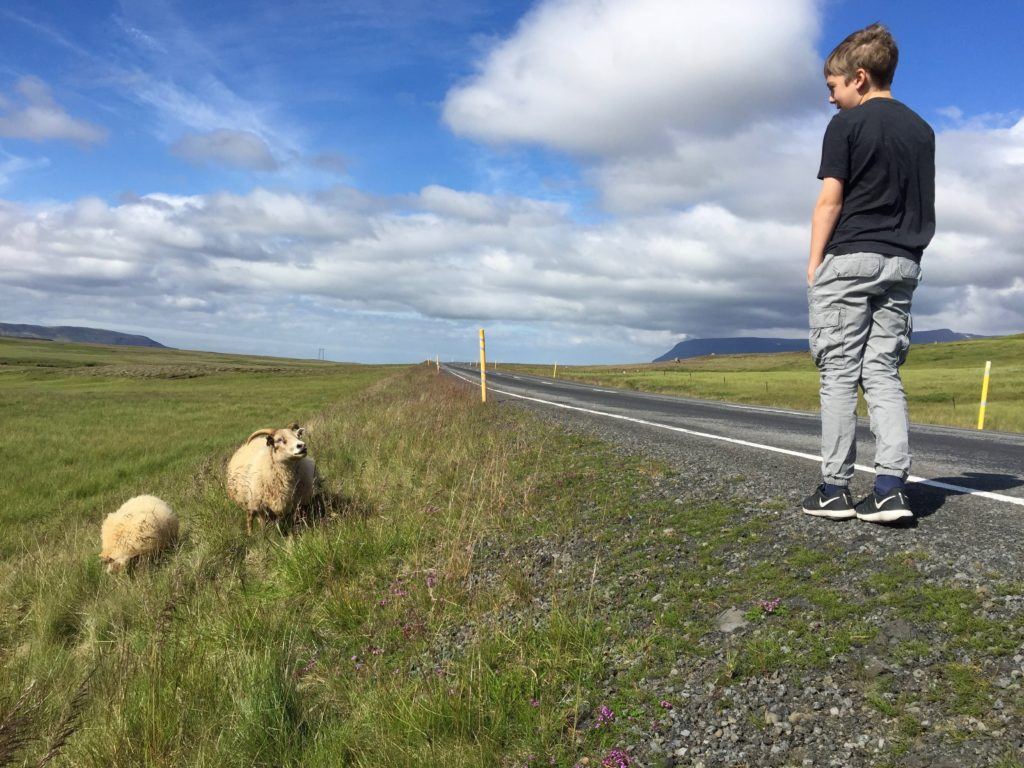 It is not uncommon for sheep and other animals to wander onto the road in Iceland, so keep an eye out while driving. You would be hard-pressed to find car insurance that will cover you for damage done by an encounter with an animal.
I also read a story about some tourists returning to their car to find a bunch of sheep napping in the shade of the car. Their horns did $3500 USD worth of damage in scratches to the car (See Tripadvisor forum post).
Having once looked out the window of our beautiful farm stay in Napa to find goats on the roof of our car, I know from experience that these things occasionally do happen (and seemingly more frequently in Iceland).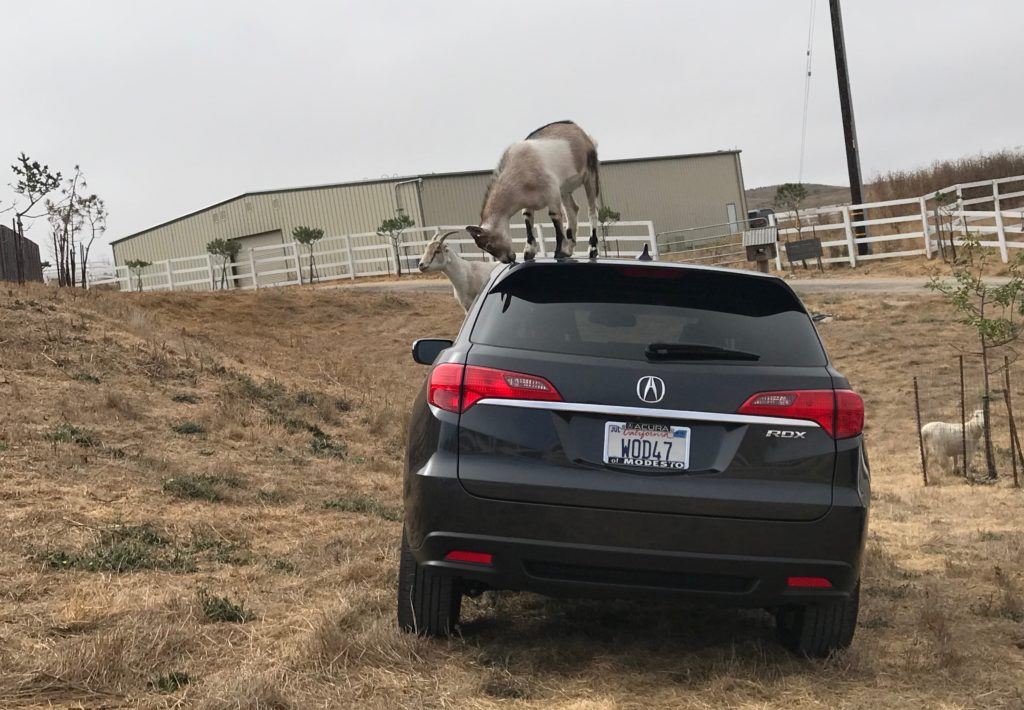 3. WATCH YOUR SPEED
The speed limits are generally 50 km/h in urban areas, 70km/h approaching towns, 80 km/h on gravel roads and 90 km/h on paved highways and rural roads.
You will not typically see a ton of police cars on the roads in Iceland. On a recent 11-day, (1500km) driving trip, we saw 5. The country does have a few speed cameras here and there, including in tunnels. (Currently anticipating a ticket for the latter from our most recent trip!)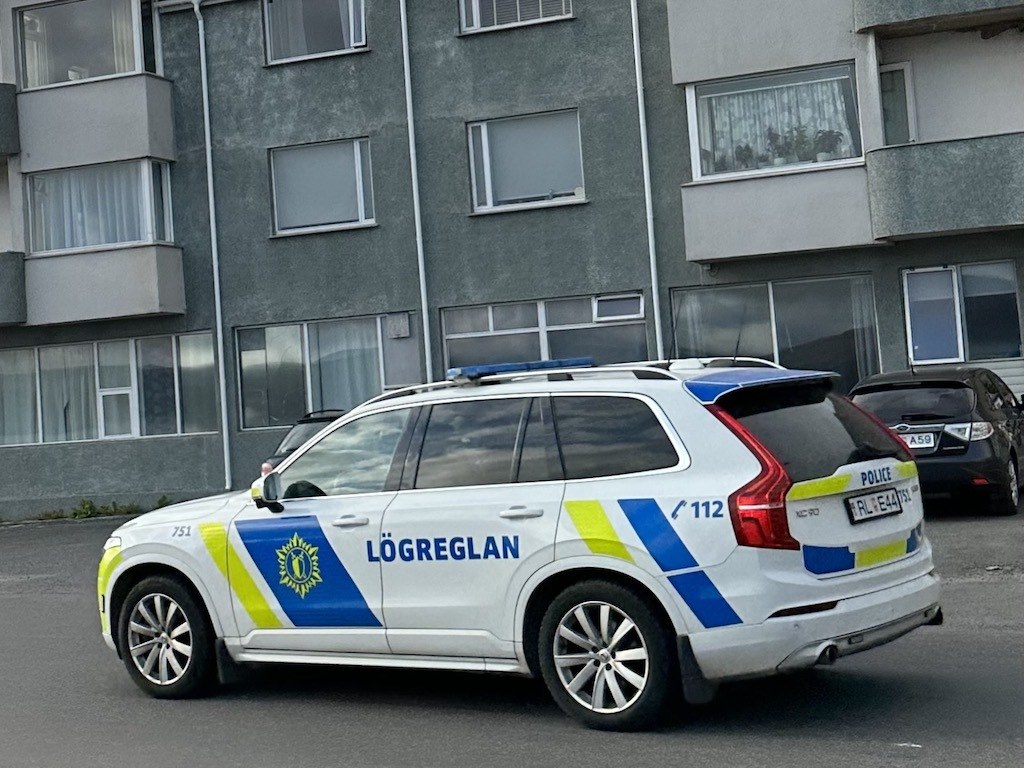 4. CONSIDER YOUR HOURS OF DAYLIGHT
I couldn't help but laugh to myself as I watched Game of Thrones: The Last Watch (the making of the final season of GOT). Apparently, when it was decided that Iceland would be a filming location, nobody considered how few hours of daylight the country gets in the winter.
Embarrassingly, I had a similar experience as I planned a November trip to Iceland (I should have known better as I live in Canada where winter days are also short.) Only at the last minute did I realize that I would have to put some limits on a big day of sightseeing in the south, since the sun wouldn't even rise until 10am.
While it is not a huge deal, if you are not comfortable driving in winter conditions, you may be even less inclined to do so in the dark. In mid-December you will get to enjoy only a brief four hours of daylight. Of course, you benefit from the opposite effect in summer where you can enjoy over 20 hours of daylight in mid-June.
5. TAKE CARE PARKING
Make sure your vehicle has ample space around it when you park so as not to put your vehicle at risk of door dings or other damage.
It is also very important to park into the wind. Car doors can get ripped off with a very strong gust (much more likely in the stormier winter season). While I haven't seen this happen myself, an Icelandic guide enthusiastically told me he had seen this happen several times.
6. CHECK ROAD CONDITIONS
Be sure to check road conditions ahead of time on vedur.is so as to avoid any unnecessary hazards (like the unexpected rough gravel road detour we once took). This will help to minimize your driving risk and potential vehicle damage. See more driving tips in the next section.
RELATED POSTS