Last update: August 9th, 2023 at 08:44 am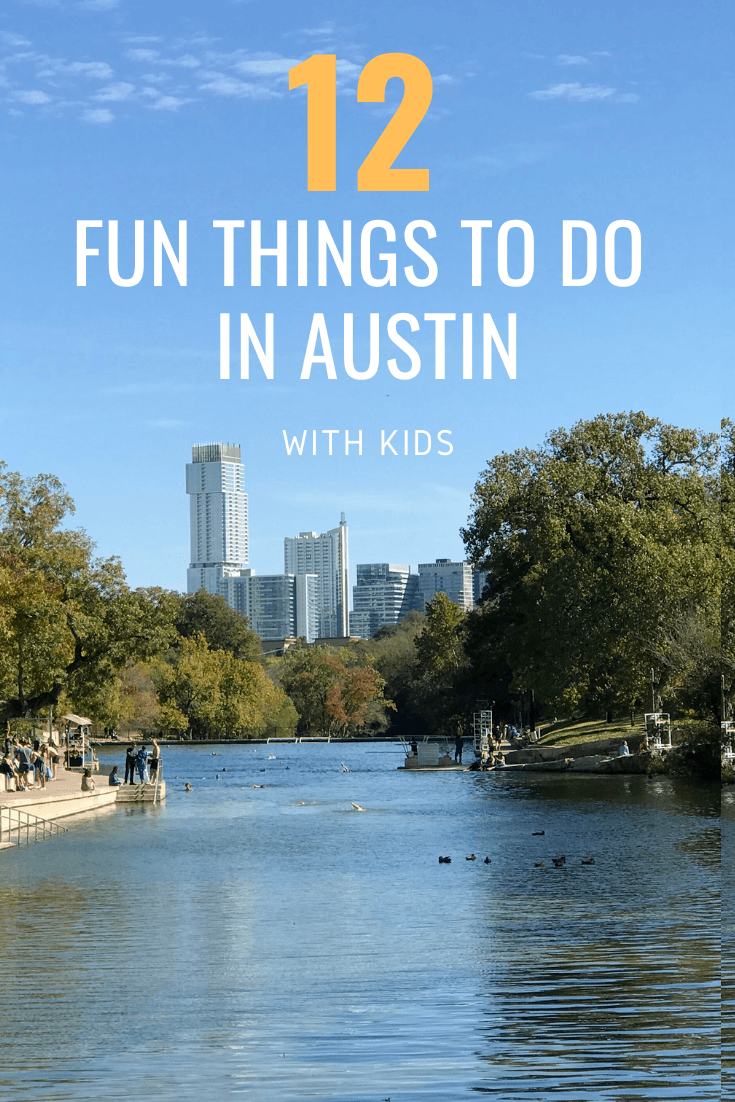 Affiliate Disclosure: This post on Things to do in Austin with Kids contains affiliate links. If you click a link and make a purchase, I may receive a small commission at no cost to you. All opinions are entirely my own.
Fun Things to do in Austin with Kids
Are you planning a trip to Texas and looking for all the fun things to do in Austin with kids? Like many visitors, I found myself in this lively Texan city for a conference. Instead of leaving everyone behind, I decided to tack on some extra days and have my husband and kids join me for a long weekend of fun family activities in Austin.
I lucked out with some incredible weather and was even gifted an extra day in the city when our flights were delayed. Not every flight delay is a gift, but since we had a few more things to do in Austin, TX, on our wishlist that we would have missed otherwise, it was a win.

Whether you've been exploring New York City and Austin is just a stopover or you're planning a vacation to the City of Violet Crown, there are fun activities for everyone in the family. So, without further ado, please check out these 12 fun things to do in Austin for kids.
Things to do With Kids Austin Video (90 sec.)
Please start with our short Austin kids activities video (90 sec.) or use the expandable table of contents menu below to find what you need quickly.
12 Family-Friendly Austin Things to Do
With the planning of your family trip all set, from flights to accommodation, there's the small (actually big) task of choosing what to do in the city. So it's time to get stuck into all the epic stuff to do in Austin with your toddlers at the helm.
1. Zilker Metropolitan Park
Sitting directly across Lady Bird Lake from Austin's downtown core, Zilker Park has 351 acres of green space to explore. Within it, you will find the Barton Springs Pool (featured next), the Austin Nature and Science Center (with a pit where kids can dig for dinosaur bones), and the Umlauf (100% touchable) Sculpture Garden.
There is quite a large playground in the park (the Zilker Playscape), and families can ride the new Zilker Eagle all-electric mini train. This quaint little train chugs through the park, offering glorious views of the park's top attractions, from the sculpture park to Barton Springs.
PS: Another great way to explore the park is on a sightseeing bike tour, so the little ones can burn off some energy at the same time.
Learn more at: https://austinparks.org
2. Barton Springs Pool
Often mentioned as one of the coolest places to swim in America, Austin's Barton Springs outdoor pool is pretty special. Located within Zilker Park, this giant pool is an astounding 3 acres in size and is fed by an underground spring.
Barton Springs holds an average temperature of 68-70°F and is open to swimmers year-round (although closed on Thursdays for cleaning). Learn more about it through first-hand reviews on Tripadvisor.
Tips: In the summer, this pool gets very busy. If at all possible, avoid the midday crowds. You can learn more about the opening hours on the pool's official site. Parking can also be crazy, so it's best to avoid bringing a car (take Uber or Lyft). Food is not allowed inside the pool grounds, but there are picnic tables just outside.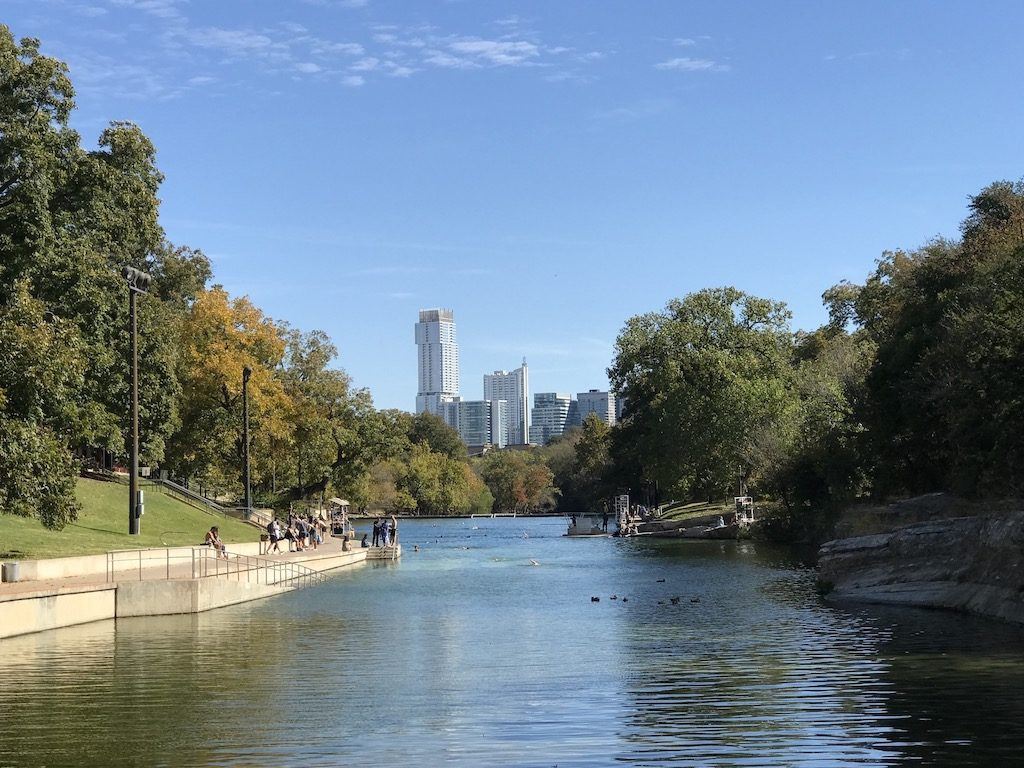 3. Peter Pan Mini Golf
With just enough kitsch to keep Austin a little weird, the family-owned Peter Pan Mini Golf has welcomed visitors since 1948. With two 18-hole courses to play, you can enjoy hours of family fun. 
From massive dinosaurs to perky Tinkerbell statues, this sure is a fun space for the entire family. They also have a bring your own beverages policy, which is really nice, but just remember, no glass bottles.
You can also learn more by reading reviews on Tripadvisor. 

If you get a little peckish from all that golf, the nearby Chuy's Tex Mex restaurant is a top family-friendly restaurant in Austin. Discover what people thought by reading reviews of Chuy's on Tripadvisor.
4. The Thinkery Children's Museum
The Thinkery hands-on exhibits encourage children to learn about science, technology, engineering, arts, and math (STEAM) while having a ton of fun. Give yourself ample time, as the museum has over 40,000 square feet to explore. (The Thinkery is one of the top places to visit in Austin with family, especially if you happen to be in the city on a rainy day.)

Permanent exhibits include Currents (water + sound), Let's Grow (healthy living), the Light Lab, and Our Backyard (an outdoor playground). Learn more at: https://thinkeryaustin.org or read reviews on Tripadvisor.
5. Lady Bird Johnson Wildflower Center
If you're looking for the best things to do around Austin, it doesn't get better than hiking at the Lady Bird Johnson Wildflower Center. This botanical garden is dedicated to preserving native plants and educating visitors about them.
There are hiking trails, a butterfly garden, and a gift shop. Learn more about the Lady Bird Wildlife Center or read recent reviews on Tripadvisor.
6. The Austin Zoo
I am a little cautious about recommending activities that involve keeping animals in captivity. That said, we decided to visit the Austin Zoo because of their mandate to provide care for animals that have been retired from display at other facilities due to their age, health, or other issues.
Many of these animals were seized in animal cruelty cases, so they are getting a fantastic second life at the Austin Zoo. From our experience, the animals at the Austin Zoo seemed well cared for, and it was nice to see that a project was underway to expand the black bear habitat.
If you are looking for things to do in Austin with toddlers, the zoo could be a hit. It has a little train for kids to ride as well as the opportunity to feed some of the animals in a farm-like setting.

Learn more about the Austin Zoo or read all about the experience with reviews on Tripadvisor.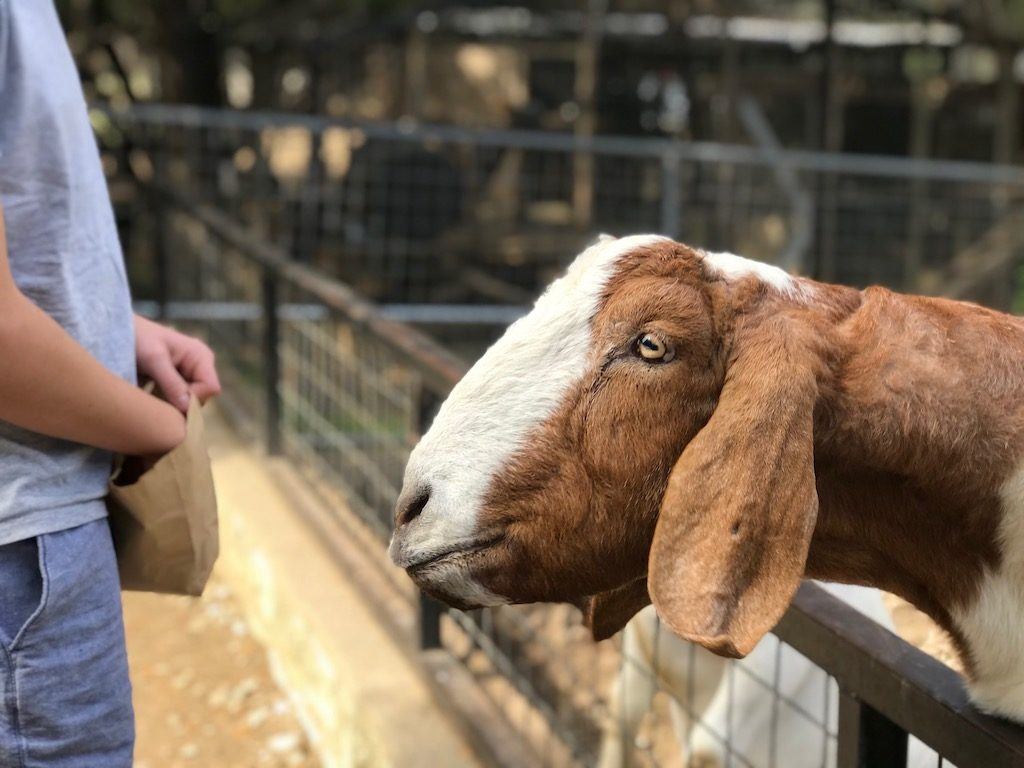 7. Chicken Shit Bingo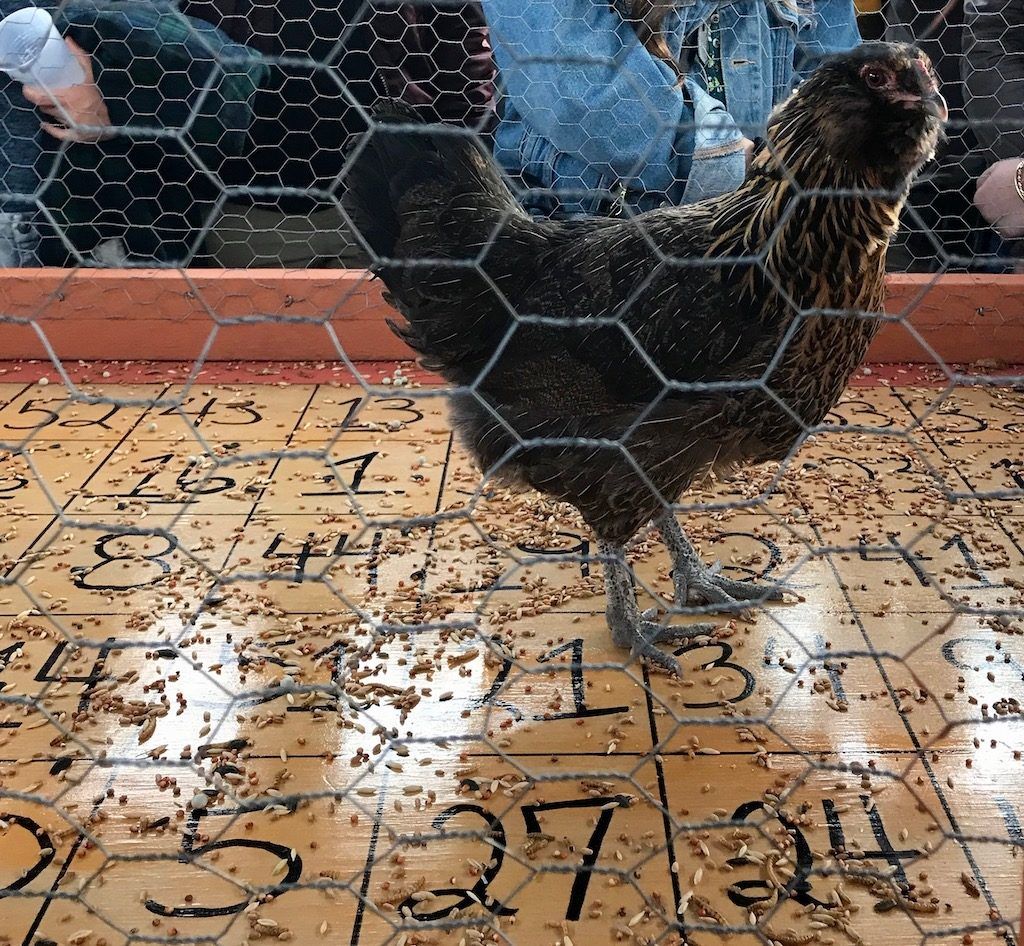 Now, if you are wondering how to play Chicken Shit Bingo, it works like this. For each round, you line up and buy a $2 ticket. As this is a very family-friendly Austin event, kids 13 and under get to line up first, followed by people 91 years and above (and then everyone else).
When the tickets are all gone, a chicken is put on the board, and the game begins. If the bird does its business on the number matching your ticket, you win the cash. Pair this with live music and hearty food, and you've got a really fun afternoon ahead.
Learn more at The Little Longhorn Saloon.

Note: Despite being very busy, I will say the people were very respectful (those Texan manners!) in that they let my youngest move right up to the front so that she could get a good view of the chicken. Just to give you an idea of the size of the crowd (on a November Sunday), it looked like this.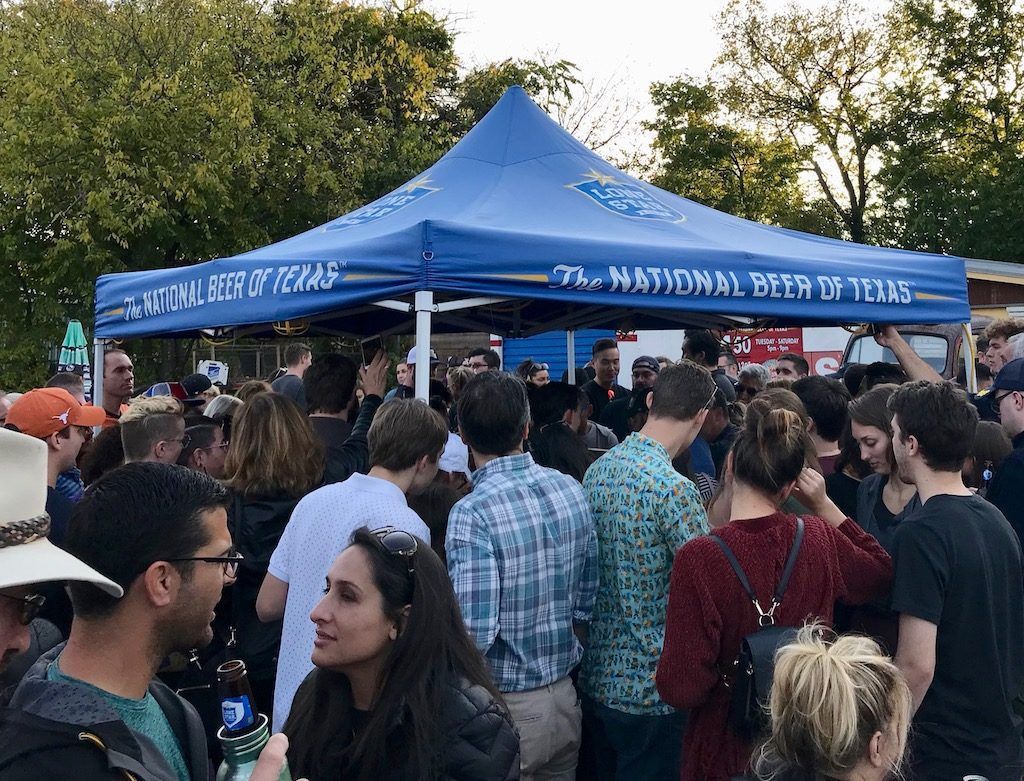 8. Congress Avenue Bridge Bats
From March to the end of October, approximately one million bats make their home under the Congress Avenue Bridge in Austin. On most evenings, just after sunset, the bats take flight during a short window (about 45 minutes), making a striking visual against the dusk sky.
There are several ways to see the bats. You can watch them from on the bridge, from the lake shoreline at the Statesman Bat Observation Center, or from on the water. The latter option can include renting a pedal swan, joining a kayak tour, or taking a bat boat cruise.
For the most accurate and up-to-date information on the bat flights, please check the Austin Bat Refuge website. They post daily updates, including flight times and some other useful information (such as the fact that the bats don't fly if the winds are too strong or if temperatures drop).
Photo Tip: The bats photograph best against the sky, so you can get better photos from the lakeside or from the water looking up.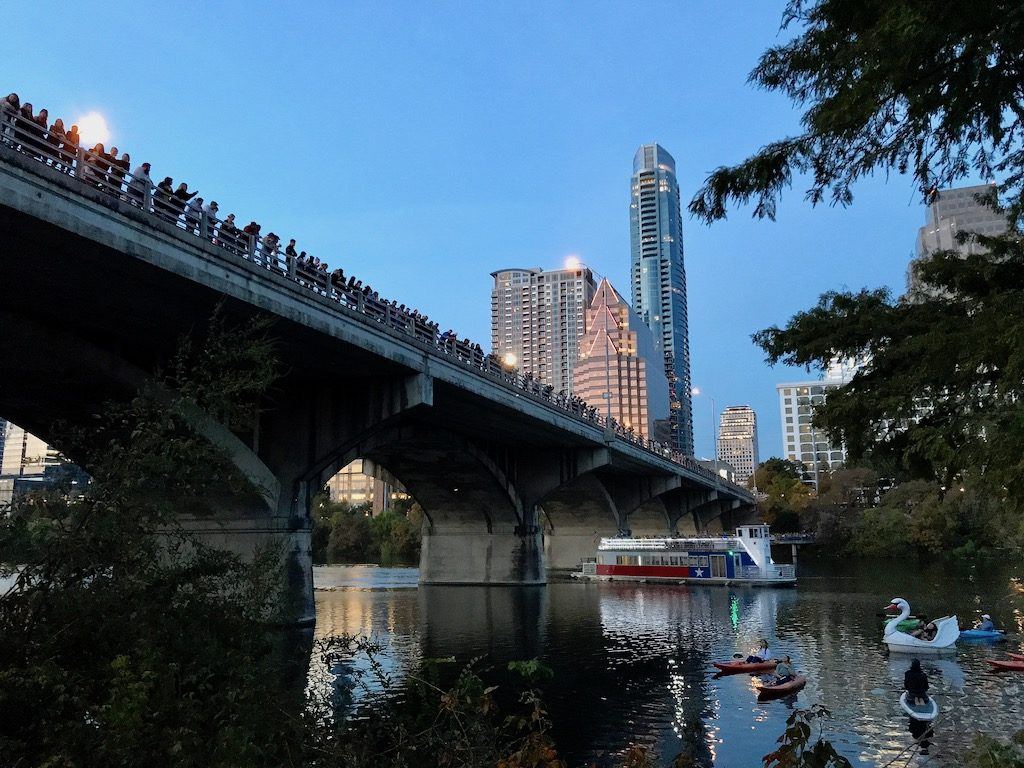 9. Austin Toy Stores
Toy Joy in downtown Austin gets a lot of press. It delivers all the goods in that it has a good selection and a lot of fun retro toys and collectibles. It's also conveniently located in the heart of the 2nd St. shopping area, next door to their sweets concept, Yummy Joy. They also have an outlet at the Austin airport.
If you don't mind traveling a little further, Terra Toys is fantastic. It's fun, has unique toys (including an impressive selection of Matryoshka dolls), and has a very knowledgeable and dedicated staff. If you find yourself staying for a while (as we did), you may wish to also enjoy something from their espresso bar and cafe.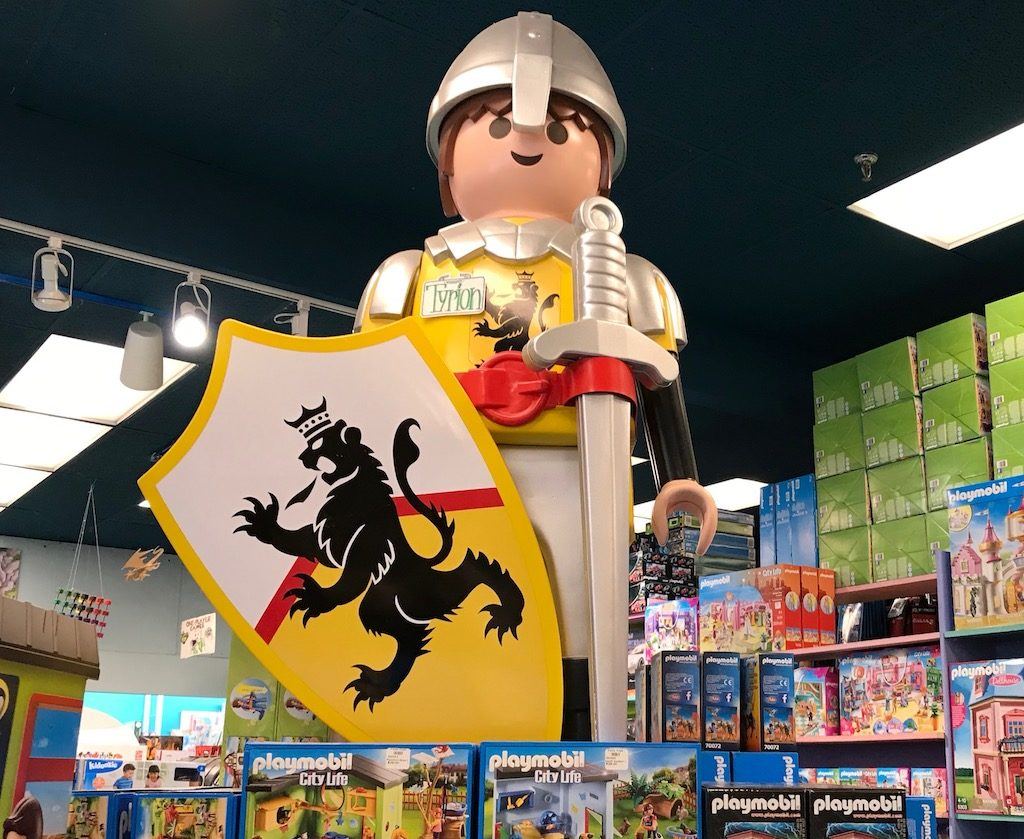 Just around the corner from Terra Toys is Dragon's Lair Comics and Fantasy store. Now, I'm not going to lie. This kind of place is a little lost on me. 
If you are into comics, RPGs, and obscure board games, then this is the place for you might just think you've found heaven. My kids also said that Dragon's Lair was the best game and comic shop they had ever seen, so the jury have spoken.
Fun Fact: No joke — my kids bought the board game Pandemic at this store. I remember saying, "That's a little grim." The irony was not lost on us, as we canceled trips and went into lockdown only a few months later.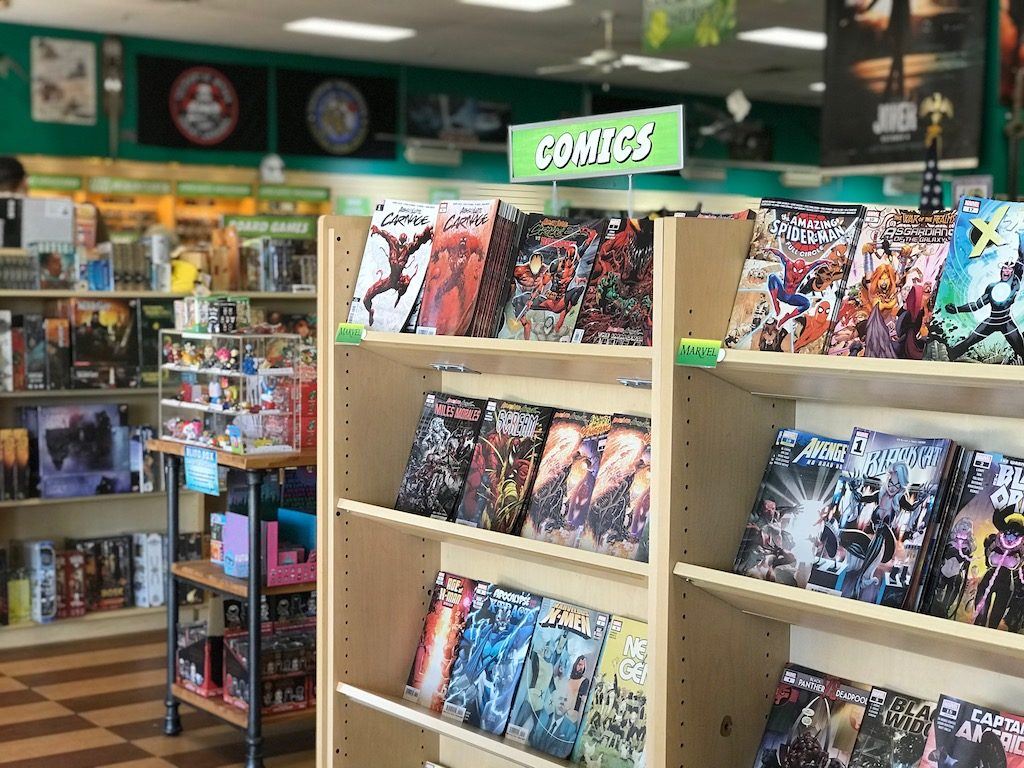 10. Visit the Texas State Capital
Visit the Texas State Capitol! This historic building is a must-see for anyone visiting Austin. Kids will enjoy the guided tours and learn about the history of Texas.
11. The Domain Shopping District
About a 20-minute drive north of Austin city center is The Domain entertainment area, with a host of high-end retail (LV, Tiffany, Neiman Marcus), several hotels, and several restaurant options. This could be a hit if you are visiting Austin with a teen (or a tween).
My 12-year-old daughter loved visiting the Erin Condren flagship store, Sephora, and the fun Sprinkles Cupcakes ATM. In the central area of The Domain is a large grassy area surrounded by restaurants (a great place for little ones to run around). 
We had a fun lunch at Culinary Dropout, which has decent food, a lively atmosphere, and games such as ping-pong and foosball. They also have a kids' menu. Read reviews for Culinary Dropout on Tripadvisor.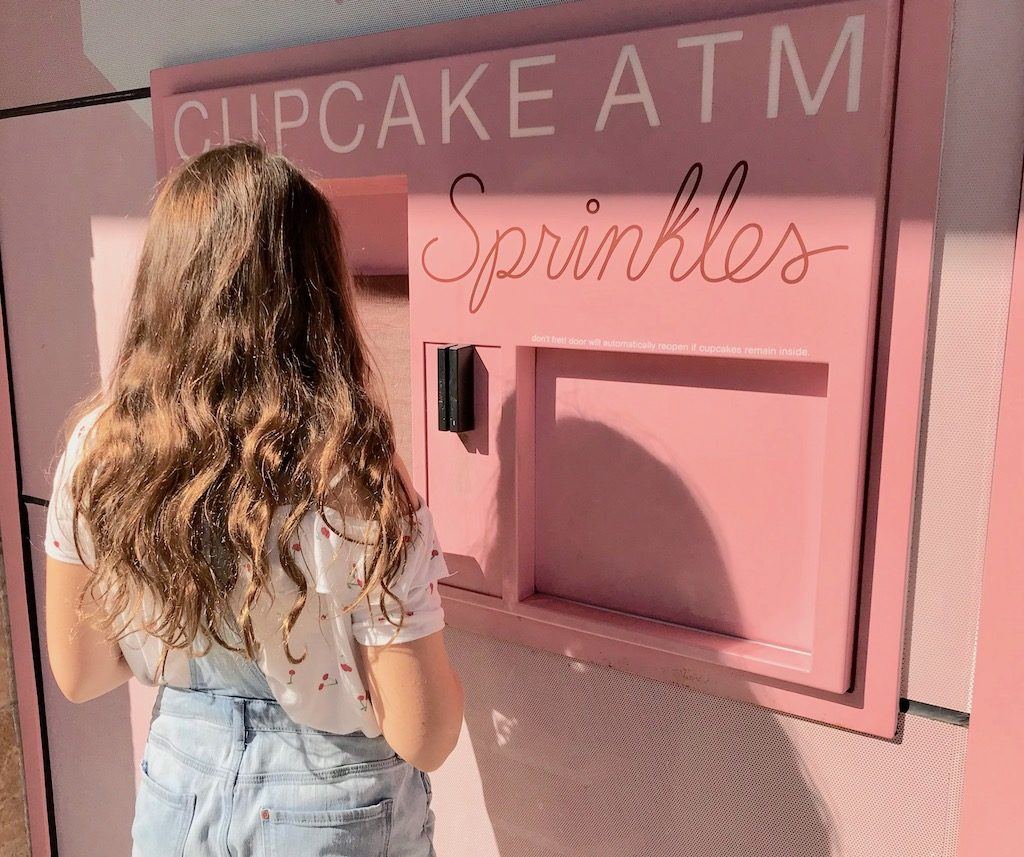 12. Austin Ice Cream and Sweet Treats
Wondering what to do in Austin with kids when you've done everything else? Go for ice cream or gelato, of course!
We had so much fun at Amy's Ice Creams (shown in the video) that we ended up going twice. They offer over 350 flavors of ice cream (on rotation) at over a dozen Austin locations. It was our kids' favorite because of all the topping you get to choose from that they hand blend into your ice cream.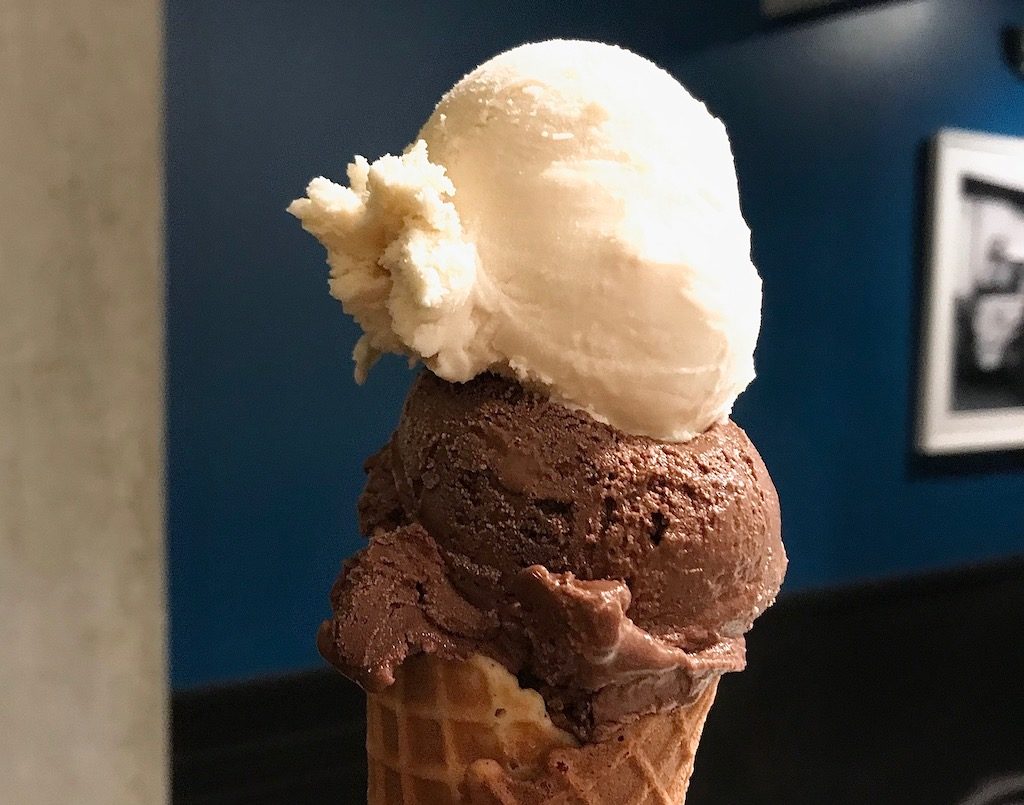 The place I really wished we could have made it to was Lick Honest Ice Creams, but sadly, we simply ran out of time (next trip). Hand churned, made from non-GMO milk and cream and farm fresh ingredients — what's not to love?
Because we pretty much ate our way through Austin, I may as well confess to the rest of it. We also enjoyed morning donuts from Voodoo (of Portland fame) and mini donuts from Little Lucy's on Rainey St.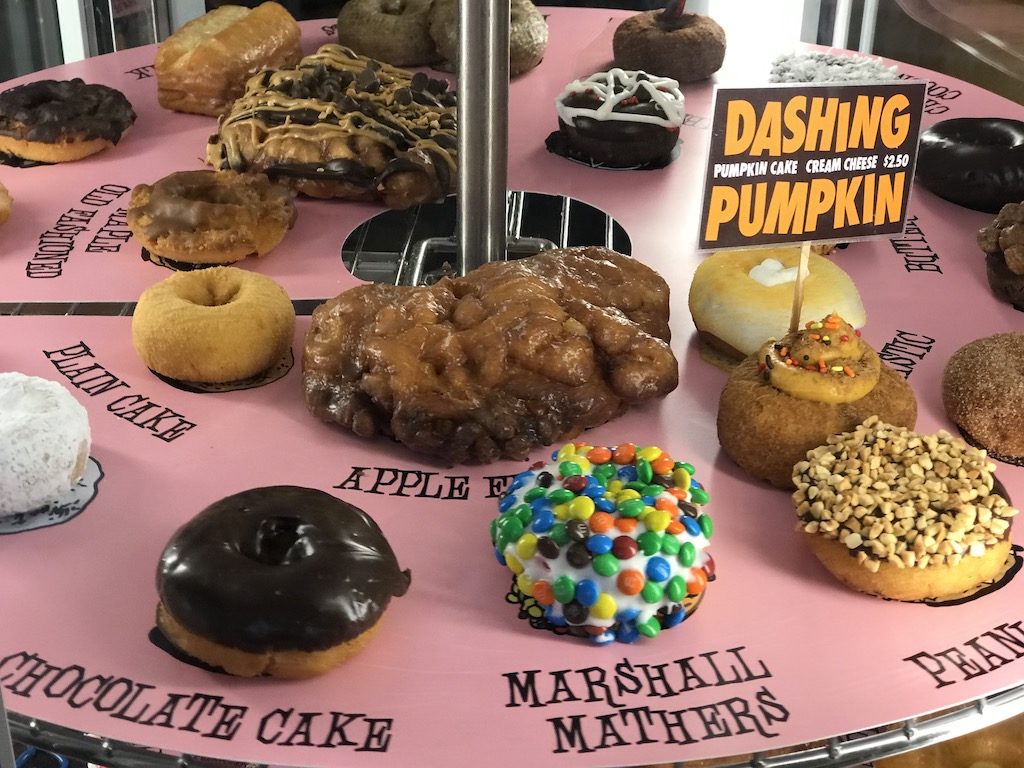 As the capital city of the great state of Texas, it's fair to say there's no shortage of things to do Austin-style, even if you have kids. From playing Chicken Shit Bingo to eating your way across the city, you're bound to have many memorable moments here.
I hope you have the most wonderful family trip to Austin! Do you know other great things to do with kids in Austin, TX? Please share in the comments below!

Not quite what you were looking for? See top attractions and other kids' activities in Austin from Viator and Get Your Guide.
More Family Travel Guides