Last update: June 13th, 2023 at 03:31 pm
Affiliate Disclosure: This post on Victoria with kids contains affiliate links. If you click a link and make a purchase, I may receive a small commission at no cost to you. All opinions are entirely my own.
Victoria for Kids Introduction
Are you looking for the best things to do in Victoria with kids? Although I reside in Vancouver with my family, I was born in Victoria and have probably visited at least a hundred times over the years.
I have such fond early childhood memories of visiting family attractions in Victoria, and I have in turn, loved sharing these special places with my own kids.
From budget-friendly activities like visiting the Children's Farm at Beacon Hill Park, to the very special afternoon tea at the Empress Hotel, I can't wait to share with you my 20 favourite things to do with kids in Victoria, BC.
Please use the following menu to find what you need quickly. See also: The Best Family Hotels in Victoria, B.C.
Kids Victoria Activities – Saving Money
While Victoria does not currently have a discount attraction pass like some cities, be sure to check out the Tourism Victoria deals & promotions page for specials on Victoria kids activities. You can also check for fun special events and festivals around the city on their calendar of events page.
I suggest taking a look at the individual websites and social feeds (Facebook, Instagram etc.) of the Victoria family attractions you are interested in visiting for special deals and promotions. Some Victoria attractions offer discounts for CAA (BCAA) members.
Destination attraction sites such as Viator.com also sometimes have some good deals. You may be able to save some money, for example, by booking a Victoria tour that combines several attractions.
Some of the top Victoria tours include the following:
Victoria Whale Watching 1/2 Day Tour (suitable for children 7 and up)
See a full list of Victoria day tours with Viator here.
20 Things to do in Victoria with Kids
1. The Royal British Columbia Museum Victoria
The Royal B.C. Museum has long been one of the top Victoria family attractions. It is currently, however, going through an important modernization process. This process, which involves revamping (decolonizing) numerous exhibits and the careful repatriation of Indigenous belonging, will mean that the museum will not be fully open for several years.
The good news is that the Natural History Gallery is still open (a big favourite for kids and adults alike.) The exhibit Journey through the Ice Age, looks into the future to discover how changing climates could shape our ecosystems in years to come. You can also roam the forests of BC and plunge into the underwater world in the Ocean Station living lab.
The museum also has a special exhibit running from April 2023 through January 2024 that should be fantastic for kids called: Dinosaurs of BC.
For more information, see the museum website or read recent reviews on Tripadvisor.
2. Afternoon Tea for Kids in Victoria
Afternoon tea at the historic Empress Hotel in Victoria has been a tradition since the early 1900s. The lovely tea room not only caters to adults, but also offers a very special Prince and Princess Tea for children 5 – 12 years. (My grandmother took me when I was about 6 and I remember it like it was yesterday – such a special memory!)
The menu includes a mini tea service (or juice), along with delights such as a scone, fresh strawberries, a selection of kid-friendly mini sandwiches, and some delicious desserts. As this is a very popular event, reservations are recommended, especially on weekends.
Learn more on the Fairmont Empress website. If you are looking to experience a truly special family getaway in Victoria, take a peek at the Kids Rule the Castle family package at the Fairmont Empress.
Also offering a children's afternoon tea in Victoria is the Pendray Tea House. It's a little easier on the budget, at about 1/2 the price of The Empress.
If you plan on visiting Butchart Gardens (outside of downtown Victoria), they offer a kids afternoon tea in The Dining Room.
3. Victoria Whale Watching
Whale watching is one of the top family activities in Victoria. Lucky tour-goers often have the opportunity to observe seals, porpoises, sea lions, orcas, and increasingly, humpback whales in the waters of the Salish Sea.
Note: In 2020, new protections were put into place for the southern resident killer whales (orcas). Boats are now required to stay at least 400m from them at all times. The perimeter for humpbacks (doing comparably better at the moment), is 200m. These changes have been largely supported by the whale watching tour company community and have not seemed to have diminished the experience for visitors at all.
Tours typically run for a half day, in either the morning or the afternoon. There are numerous operators and several boat type options depending on the level of comfort you are seeking (Zodiac to large cruiser). Conveniently, you get to meet your boat right at the Victoria Harbour docks (just steps away from most hotels).
See all tour options for Victoria whale watching from Viator by Tripadvisor. See also these top whale watching tours:
4. Ride the Victoria Harbour Ferries
If you asked my kids, they would say that one of their favorite children's activities in Victoria is to ride the Victoria Harbour Ferries. A crew of pint-sized ferries run passengers to over a dozen locations in the harbour.
You can also purchase a longer harbour tour pass which includes a 45 minute guided journey featuring historic landmarks like the Parliament Buildings, First Nations sacred territories, floathome communities and amazing views of seaplanes taking off and landing.
If time allows, you can even hop off at Fisherman's Wharf for fish & chips, or just head back to the Empress Dock with your captain.
Also amusing is the Harbour Ferry Ballet, where these highly maneuverable ferries perform a well choreographed routine set to music. See the schedule for the ballet here (runs April to October).
Read reviews or learn more on their website.
5. Visit Fisherman's Wharf
This lively little community of floating homes, fish and ship shops and eco tourism companies makes for a fun little stop during a day of family activities in Victoria. In need of a quick bite but overwhelmed by the food choices? Go with The Fish Store for their fresh seafood and Jackson's Ice Cream Float for sweet treats.
Read Fisherman's Wharf reviews or learn more on their website.
Note: On a recent visit, I couldn't help but notice the fact that near the seating area there were a selection of life jackets available for children. I found this to be a very considerate touch as I recall many occasions where I have had to hold my kids by their collars near water hazards.
6. The Beacon Hill Children's Farm
A short walk from the Victoria harbour is the wonderful Beacon Hill Park and Children's Farm. Try to visit at opening so as not to miss the running of the goats at 10:10am (also happens at 4:10pm). Everyone stands along the pathways and cheers the goats on as they run, kick and jump their way from the barn to the petting zoo area.
This is a perfect stop if you are looking for toddler activities in Victoria. The farm also has many other animals that children will enjoy, including dozens of peacocks showing off their beautiful feathers.
Read reviews or learn more on their website.
Note: Beacon Hill Park also has 2 playgrounds and 2 spray parks (seasonal).
7. Fan Tan Alley
Visit Canada's oldest Chinatown and stroll down its narrowest street (It's only 1.2m wide at one point). While once full of gambling and opium dens, it is now home to some cute little shops and restaurants.
While unfortunately, my kids' favourite ice cream shop has recently moved out of Fan Tan Alley, you may want to check out nearby (and award-winning) Mosi Gelato. There are also several other ice cream places along the main shopping area of Government Street.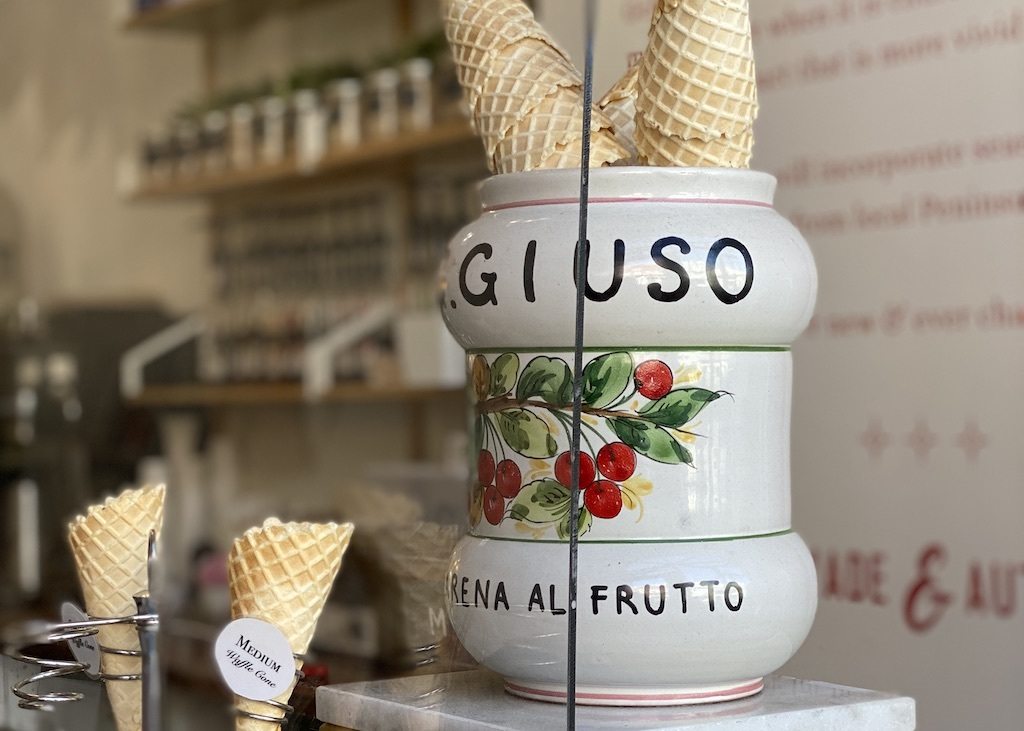 8. The Victoria Bug Zoo
One of the top rated attractions in Victoria for kids is the Bug Zoo. This unique place gives children the opportunity to view and experience multi-legged creatures from around the world in a safe and fun environment.
Get up close and personal with live giant walkingsticks, alien-eyed praying mantis, hairy tarantulas and glow-in-the-dark scorpions.
Knowledgeable bug guides share the secrets of this mysterious world and provide a safe bug handling experience for the more adventurous (clearly not for those suffering from entomophobia).
Read reviews or learn more on their website.
9. Dino Lab
Dino Lab is a private fossil gallery where visitors have the opportunity to see dinosaur bones, stunning mineral specimens, meteorites, fluorescent minerals, an ice age area and many other one of a kind pieces from our prehistoric history. You and your family will be given the opportunity to learn about and even touch actual dinosaur bones!
After visiting the fossil gallery, the tour continues behind the scenes in the facility's world renowned fossil prep lab, where staff prepare specimens that now sit in museums and galleries all over the world. The experience wraps up with the opportunity to do some hands on fossil restoration using the same pneumatic tools and equipment that the experts use.
Dino Lab welcomes guests 4 years and up. Tours are 90 minutes long and must be booked in advance.
To book or learn more, visit DinoLabInc.ca. See also recent Dino Lab reviews on Tripadvisor.
10. Miniature World
While I find this place a little tired, and ever so slightly creepy, my kids simply love it! Even the less enamored have to appreciate that a ton of work has gone into the many historical scenes depicted in the displays.
There is a lot to look at, and even better, lots of buttons for active toddlers to push. It is also conveniently located one street over from the Bug Zoo, so those visiting Victoria with a toddler or young child can make an afternoon of it.
Read reviews or learn more on their website.
11. Victoria Horse Carriage Rides
On a nice day, a Victoria carriage ride is a great way to enjoy a little guided tour of the city. There are several companies working the routes with tours starting at only 30 minutes. Horse carriages can generally be found at the corner of Mackenzie St. & Belville St., on the west side of the BC Parliament Buildings.
12. Visit Munro's Book Store
Munro's Books occupies a landmark location in the heart of Victoria's Old Town. Opened in 1963 by Jim Munro and his first wife, famed Canadian author Alice, the store has a nice children's book section in the back. In a time when local owner run book stores are a rarity, this place is a real treat.
Read reviews or learn more on their website.
13. Fort Rodd Hill – Fisgard Lighthouse
Visit the Fort Rodd Hill National Historic Site – This site features historic buildings and military fortifications from the 19th century. Kids can learn about the history of the area and explore the tunnels and gun batteries.
Auditory tours are available at the entrance. Parks Canada also offers a unique glamping experience on the property in their Otentiks.
Learn more on the Parks Canada website or read reviews from recent visitors on Tripadvisor.
14. Victoria Board Game Cafe
Interactivity Board Game Cafe is a great place to spend a few hours re-connecting with family. It is also ideal if you are looking for things to do in Victoria for kids that are suitable for a wide age range. They have hundreds of traditional and strategy-based board games to choose from, with visitors paying a per-person rate ($6 for adults, $3 for kids).
The cafe serves sandwiches, beverages and party snacks during the day as well as pizza in the evenings. There is a licensed side for those 19 years and older and a non-licensed family side.
Read reviews or learn more on their website.
15. Victoria Old Fashioned Candy Shop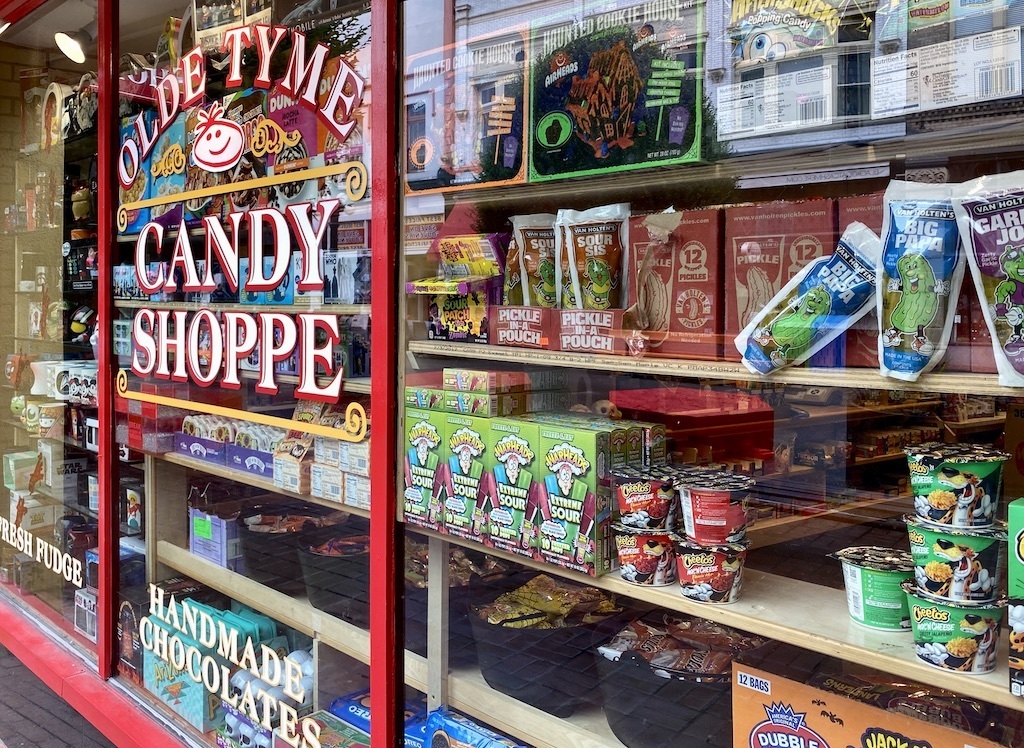 I completely understand if you want to skip this one (and the sugar-shock that goes along with it), but the Olde Tyme Candy Shoppe in the main shopping area of Government Street is pretty fun. Who knew, for example, that you could buy carrot cake flavoured Oreos?
16. Victoria Escape Rooms
Perfect for a rainy day, Victoria has several escape room options. Not all of them, however, are suitable for kids (too scary). I would recommend taking a look at Quest Reality Games as their rooms are describes as at most "spooky", but designed to be enjoyed by all ages.
Read reviews or learn more on their website.
17. Craigdarroch Castle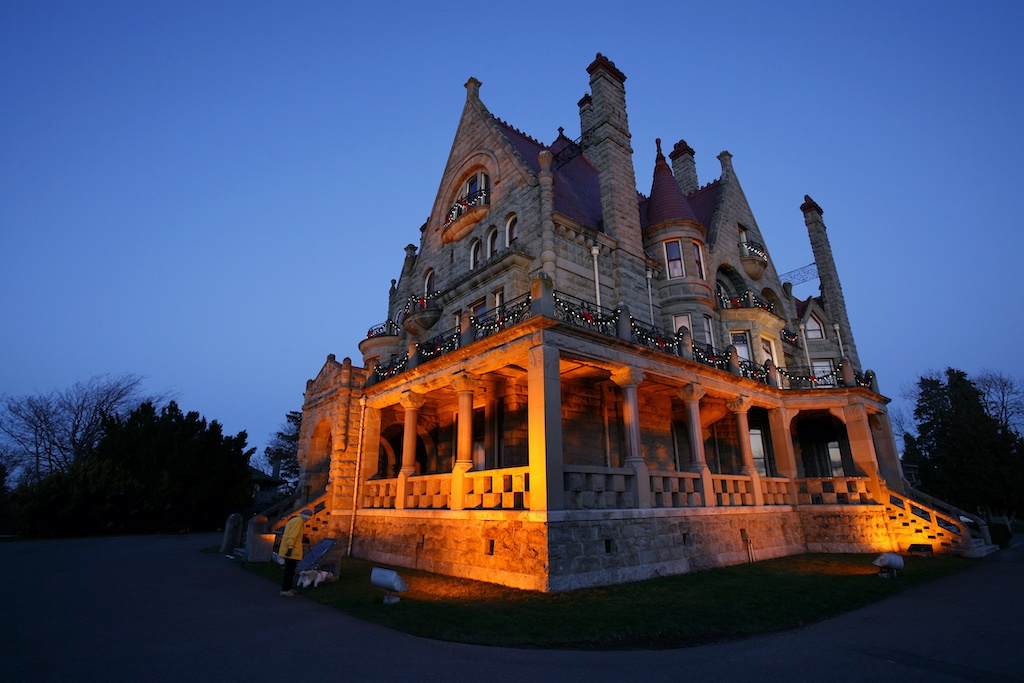 Once home to one of the richest entrepreneurs in Western Canada, this restored mansion on a hill is the perfect way to get a feel for the full "Victorian" experience.
Tours are self-guided and should be booked online in advance (running Friday through Sunday).
Note: The mansion is especially nice to visit when lavishly decorated for the December holiday season.
Read reviews or learn more on their website.
Note: The next three attractions are not in the center of Victoria, but closer to the airport and ferry terminal. For this reason, it may be more convenient to visit these on your way in or out of Victoria, or on a day tour from the city.
18. Victoria Butterfly Gardens
Not only is this little oasis quite enjoyable for children, it is also right down the road from the famed Butchart Gardens. Here you will find a 12,000 sq ft flora filled enclosure showcasing more than 3000 butterflies, along with tropical ducks, flamingos, other rare tropical birds and Koi. My kids particularly enjoyed looking at various specimens under the microscopes.
Read reviews or learn more on their website.
19. Butchart Gardens
Recently named as a National Historical Site of Canada, these incredible family-owned gardens are world renowned for their beauty. Make an afternoon of it by bringing along a picnic lunch (or buy one there).
Kids will love the endless paths and the children's carousel. There is nightly entertainment during the summer months as well as fireworks on Saturday nights throughout July and August (get there early as these are particularly popular).
Read reviews or learn more on their website. See also tours of Butchart Gardens.
20. Shaw Centre for the Salish Sea
This lovely aquarium and educational facility is about 30 minutes outside of Victoria in Sidney (near the Swartz Bay ferry terminal).
It is really well done with its only shortcoming being its small size. From the mouthes of babes I quote "Where's the rest of it mom?". Still, it has some really nice exhibits and a fantastic touch pool with very helpful volunteers.
Read reviews or learn more on their website.
Do you know of other great attractions in Victoria for kids? Please share with us in the comments!
Hotels in Victoria for Kids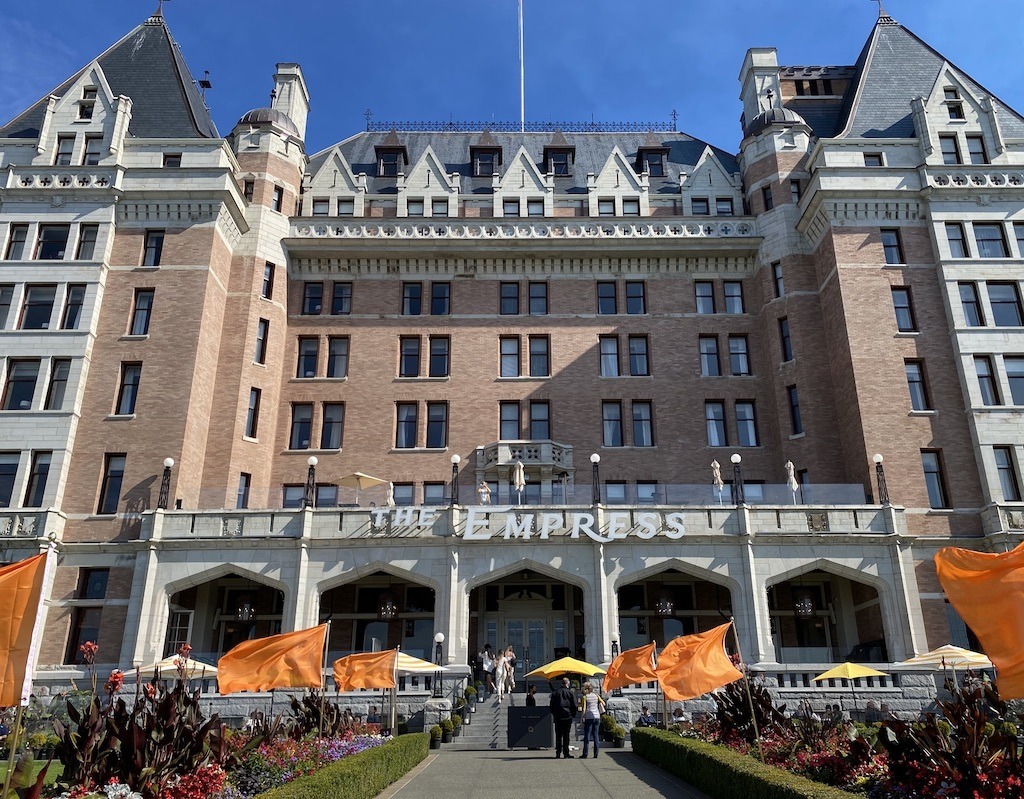 For those planning family holidays in Victoria, finding the right hotel is key! Please see our 6 favourite hotels in Victoria for kids. Please also see our complete post on the best family hotels in Victoria, BC.
1. The Victoria Regent Boutique Hotel: Read reviews and check rates.
2. The Magnolia Boutique Hotel: Read reviews and check rates.
3. The Oswego Victoria Boutique Hotel: Read reviews and check rates.
4. The Fairmont Empress (Pool): Read reviews and check rates.
5. Delta Victoria Ocean Pointe Resort and Spa (Pool): Read reviews and check rates.
6. The Hotel Zed (Pool): Read reviews or check rates.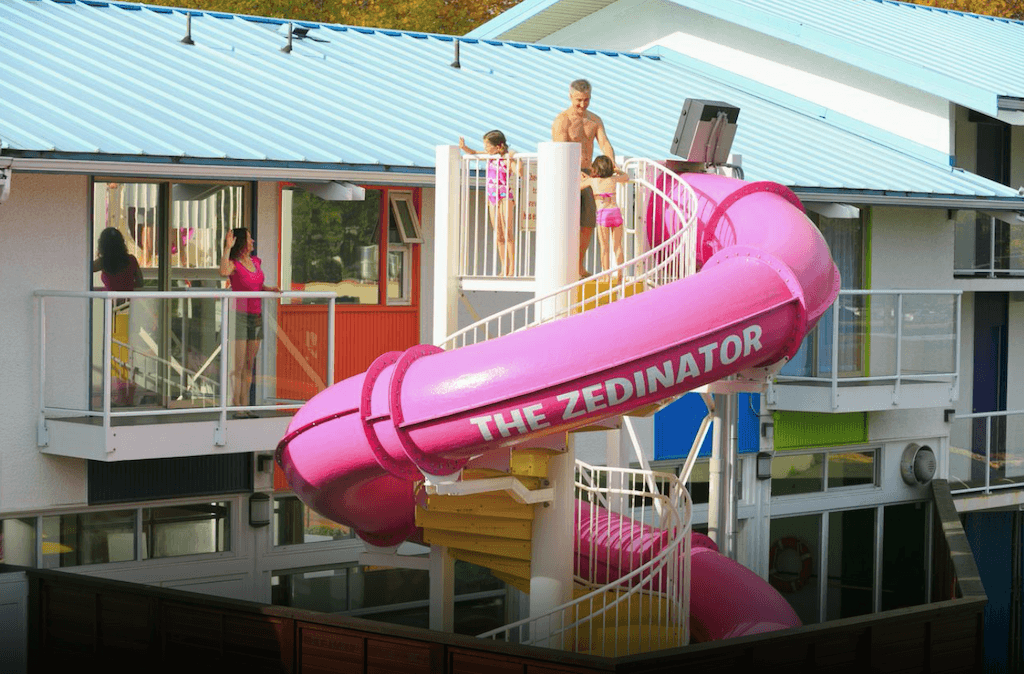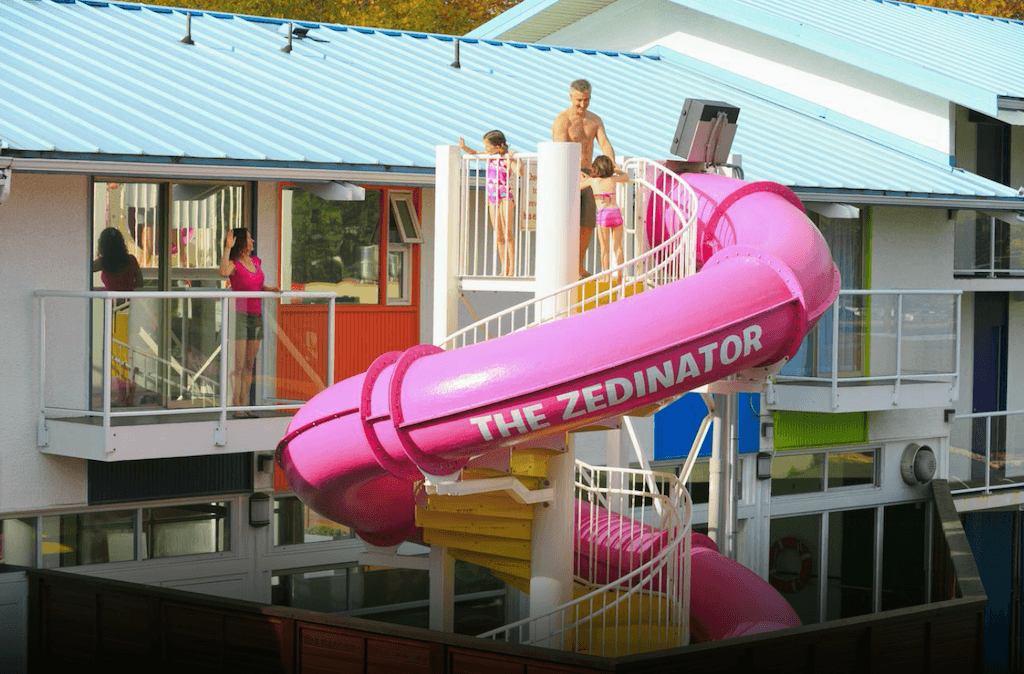 More Family Travel Guides