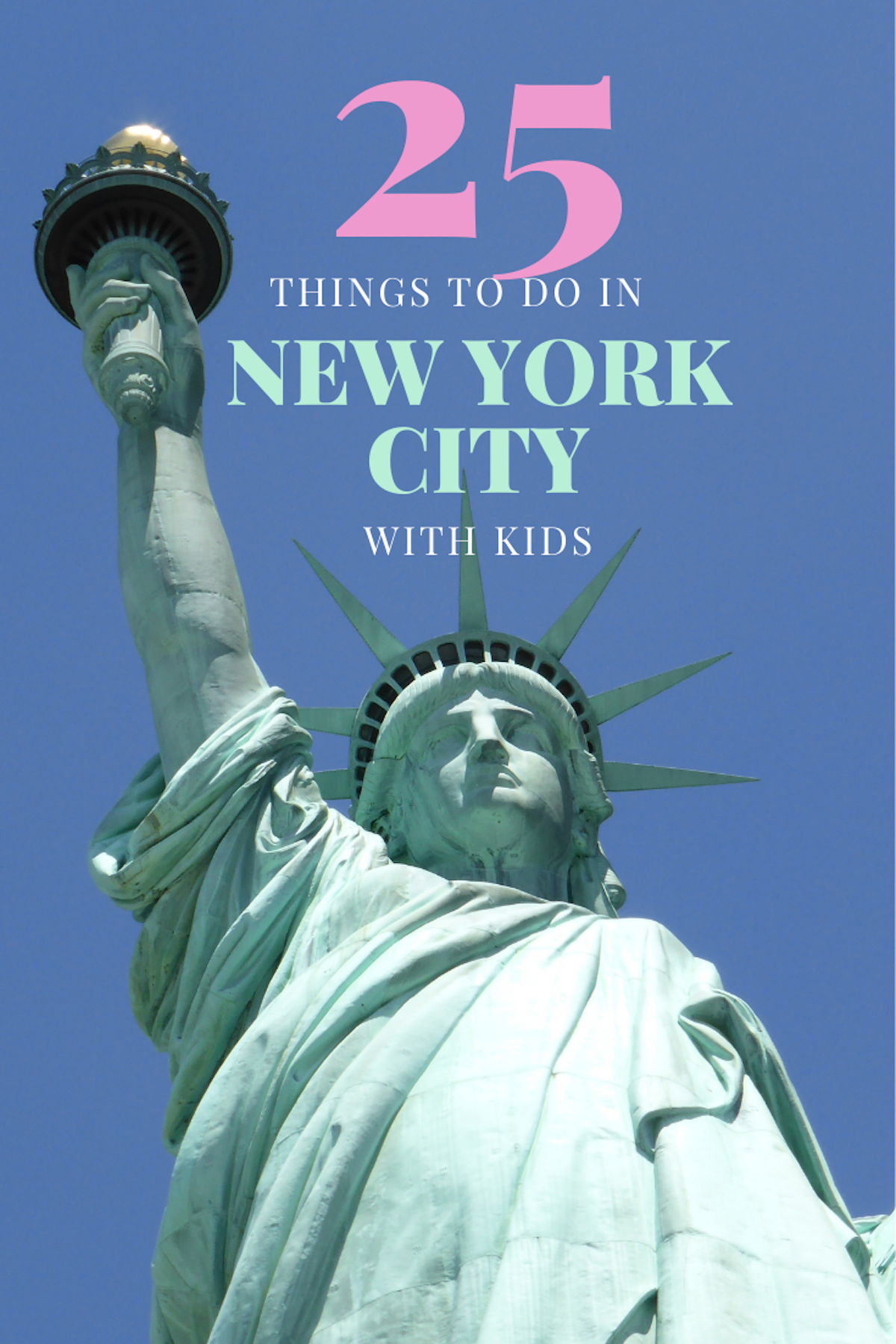 Affiliate Disclosure: This Things to do with Kids NYC post contains affiliate links. If you click a link and make a purchase, I may receive a small commission at no cost to you.
NYC for Kids Introduction
If you are looking for the best things to do in New York City with kids then you have come to the right place. Please use the menu below to discover all kinds of NYC family fun.
2023 NYC for Kids Update
I update this post on things to do in NYC for kids on a regular basis. After several difficult years, I'm so happy to see that most NYC kids activities are back to normal again.
That said, if you have visited the city before, you may still notice a few changes including the fact that some NYC kids activities are still requiring guests to pre-booked a time slot. (Not necessarily a bad thing since nobody loves long lines!) For this reason, be sure to visit the websites of individual NYC family attractions as you plan your itinerary so as not to miss out on any fun!
See Also:
Things to do in NYC Kids Video (90 sec.)
Want a quick little peek at some fun things to do in NYC with kids first? Check out our short video!
The 25 Best Things to do with Kids in NYC
1. Visit Times Square
Times Square can be a rather overwhelming experience but most kids aren't going to want to miss that 3-storey M&M store and that giant Hershey's store oozing with chocolate. Can you say sugar-shock?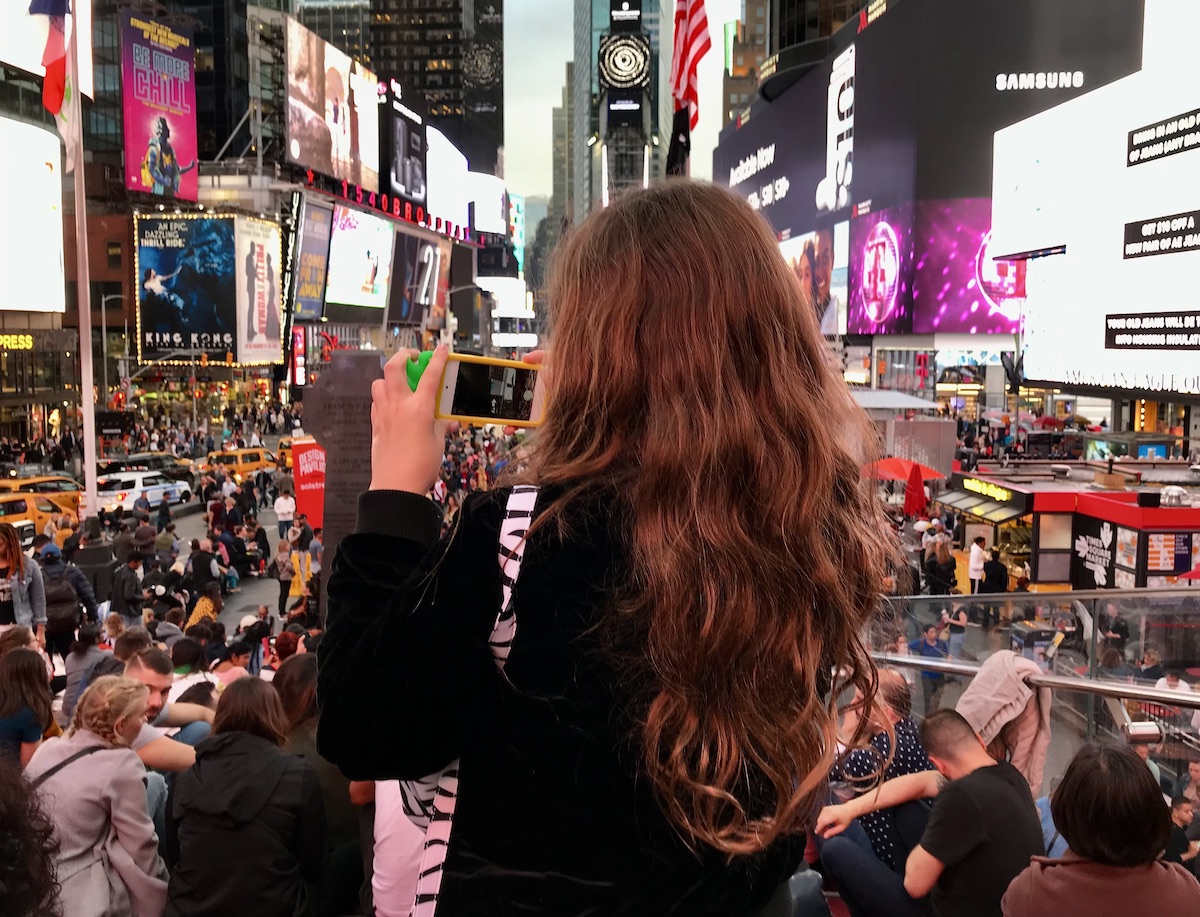 We have typically found that the easiest way to manage Times Square is to just pop in on the way to or from another event. For example, Rockefeller Center, The Broadway Theater District and Bryant Park are all quite nearby.
2. Capture Family Memories with a NYC Photographer
One of the best things we have ever done on one of our trips is to take an hour out of our day and do a family photo shoot. We've actually done it twice now and will be booking another shoot for a multigenerational trip this summer.
We use the Flytographer website because they make it so easy. You simply select your location, check out the portfolio of their curated photographers, pick a package and set up a time. It's so convenient!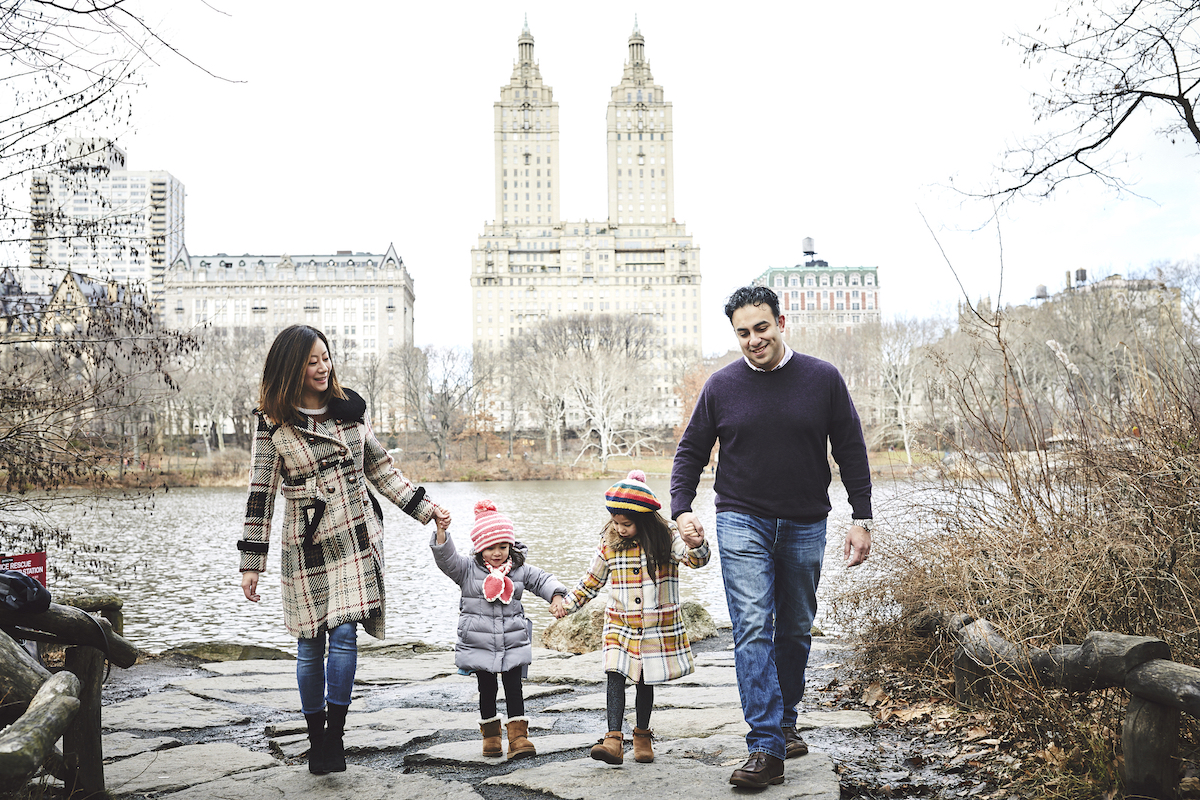 Packages run from a 30 minute, 1 location shoot ($285 USD), up to a 2 hour, multi-location shoot ($600 USD). It is truly some of the best trip money I have ever spent because it meant that as the only person who take photos in the family, I was finally IN the trip photos.
If you are interested in trying them out, please use Flytographer discount code MYSHOOT for $25 off your first booking or gift card purchase.
3. The Statue of Liberty and Ellis Island
Ferries to visit Liberty Island and Ellis Island (Immigration Museum) leave from Battery Park at the very south end of Manhattan. Tickets should be booked ahead of time and can be purchased online through Statue City Cruises.
Once on either island, visitors can explore on their own, join a Park Ranger tour or enjoy a self-guided audio tour. The audio tours come in an adult and child version, with the latter being geared towards kids 6-10 years old. In the summer months, kids can participate in the Junior Rangers Program with packets available at the information desks.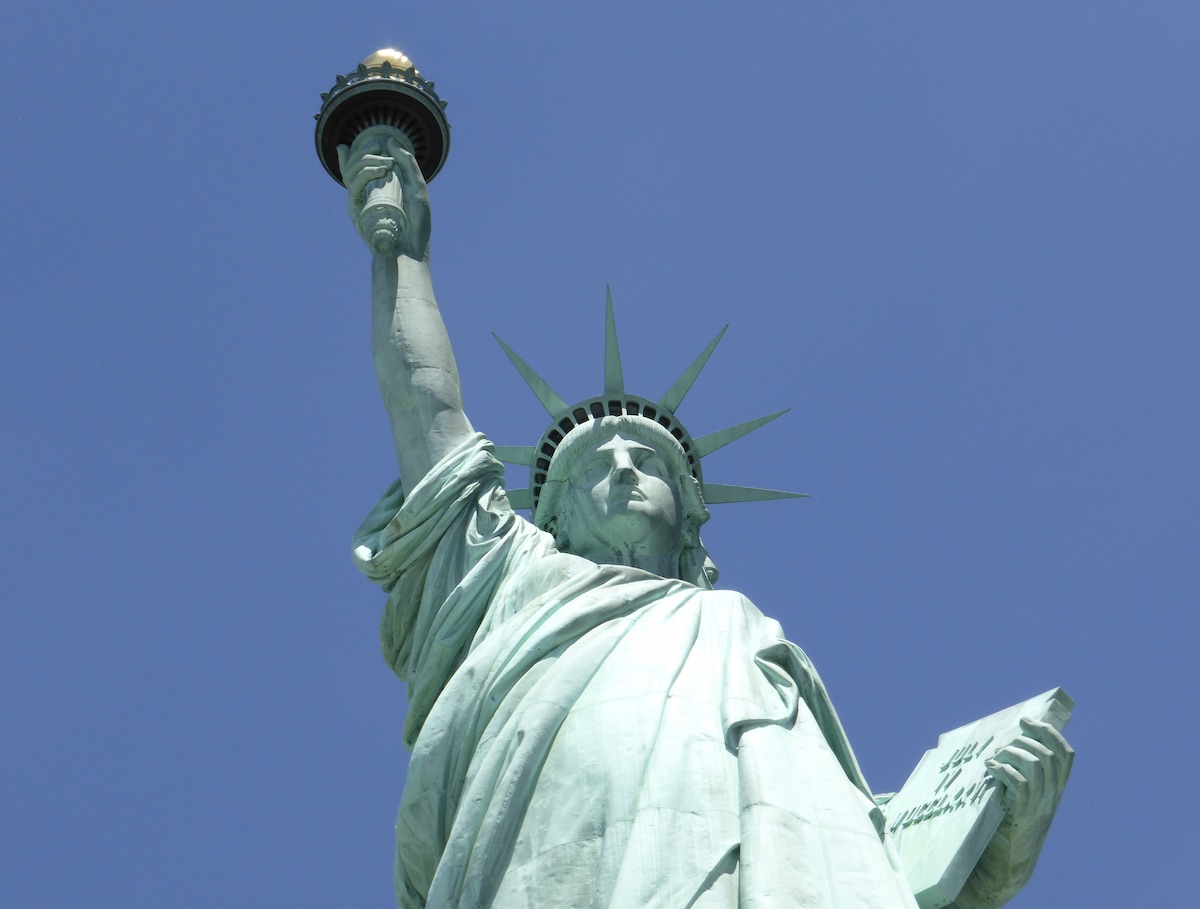 To visit certain attractions, you need to purchase a separate tour ticket. These include The Pedestal Tour for those wanting to see inside the Statue of Liberty Monument and the Crown Tour if you want to get right up inside the crown.
Although paused during Covid, the Crown Tour is once again an option for guests visiting Liberty Island. It was a huge hit with my kids (at 6 & 9 years old) despite the 10 minute climb up 393 steps.
Important Note: The Crown Tour typically sells out months in advance and children must be 48″ to do the climb.
4. Ride The Staten Island Ferry
Another great way to get a look at the Statue of Liberty is to take the free 20 minute Staten Island Ferry from Battery Park in Lower Manhattan. Not only will you get to see Lady Liberty and Ellis Island as you ride back and forth across the Hudson River, this ferry is also one of best places to enjoy the Manhattan city skyline.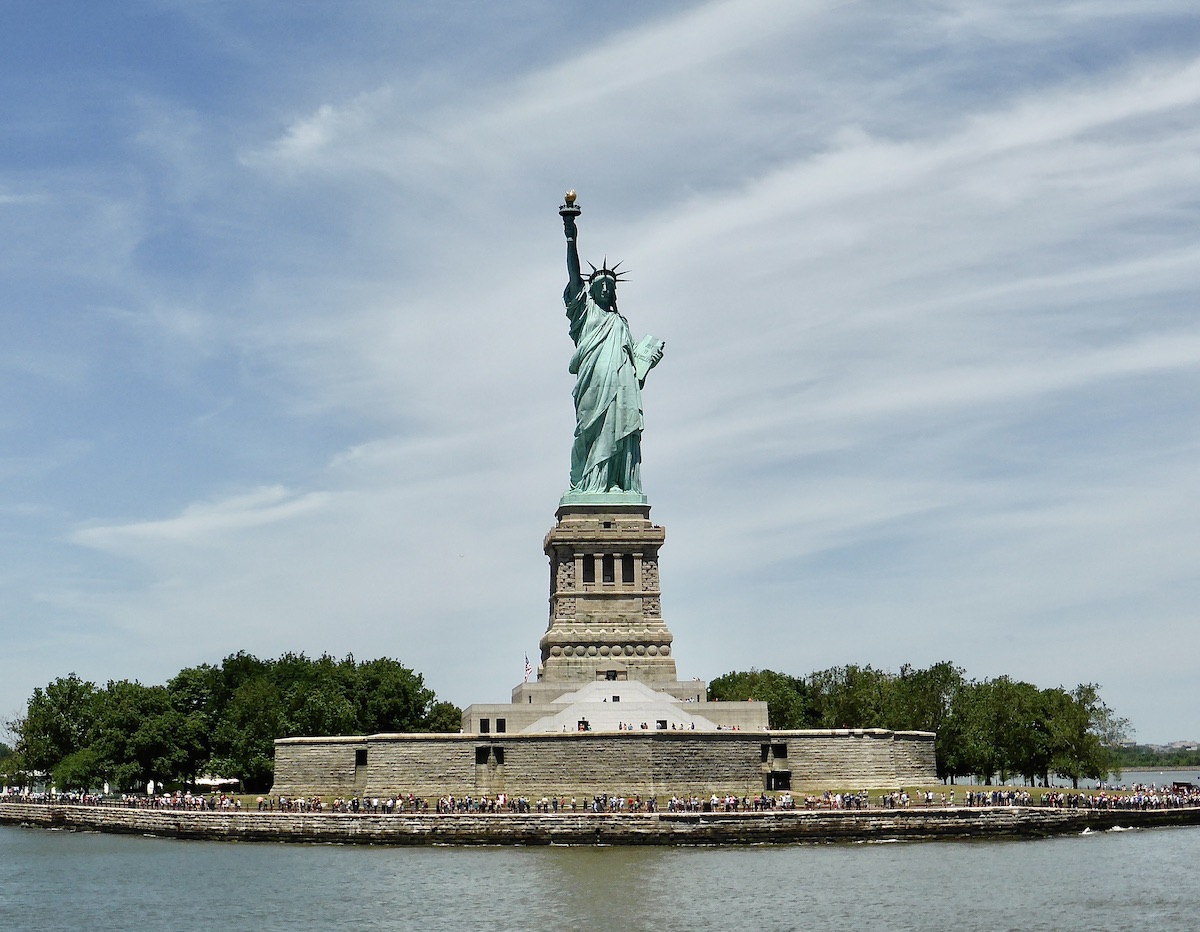 As the Staten Island Ferry is heavily used by commuters, try to take the trip on weekdays between 9-11am, or in the evening from 7pm on. For schedules and to learn more, see the Staten Island Ferry website.
5. Battery Park Playground
If you are visiting New York with a toddler and find yourself near Battery Park at the south end of Manhattan, be sure to visit the Battery Playscape. This brand new playground and beautiful SeaGlass Carousel are located between the docks for the Staten Island Ferry and Statue Cruises.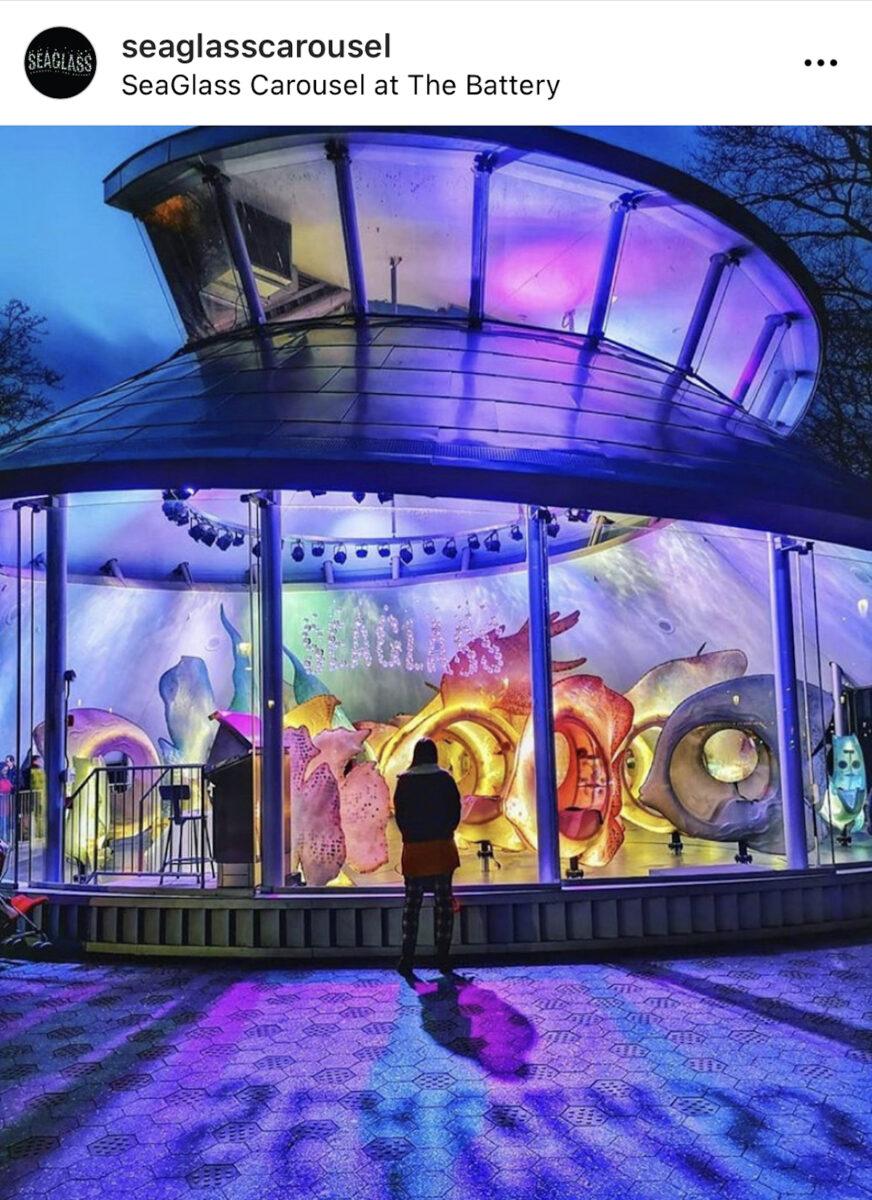 This progressive playground was designed post Storm Sandy and has been built to flood and recover. It fosters environmental and cultural awareness through innovative contemporary design driven by sustainable and water-conscious features.
Children experience five ecology zones: Bluff with five granite slides; Riverbed and Marsh with vast salt-tolerant gardens, elevated tree houses, and sand/water play; and Dune and Meadow presenting ShowBox, the first improv/puppet theater in a NYC playground.
Learn more at thebattery.org or read recent Tripadvisor reviews.
6. Central Park
Central Park has always been, well, central to our NYC family trips. It was in this beautiful Manhattan green space that my son once exclaimed "Finally! A breath of fresh air!" after a particularly busy morning.
Central Park is simply a must-do with kids in New York City. Visit Belvedere Castle and the Central Park Zoo, sail model boats at the Conservatory Water, pop by the Alice in Wonderland statue, or ride the carousel.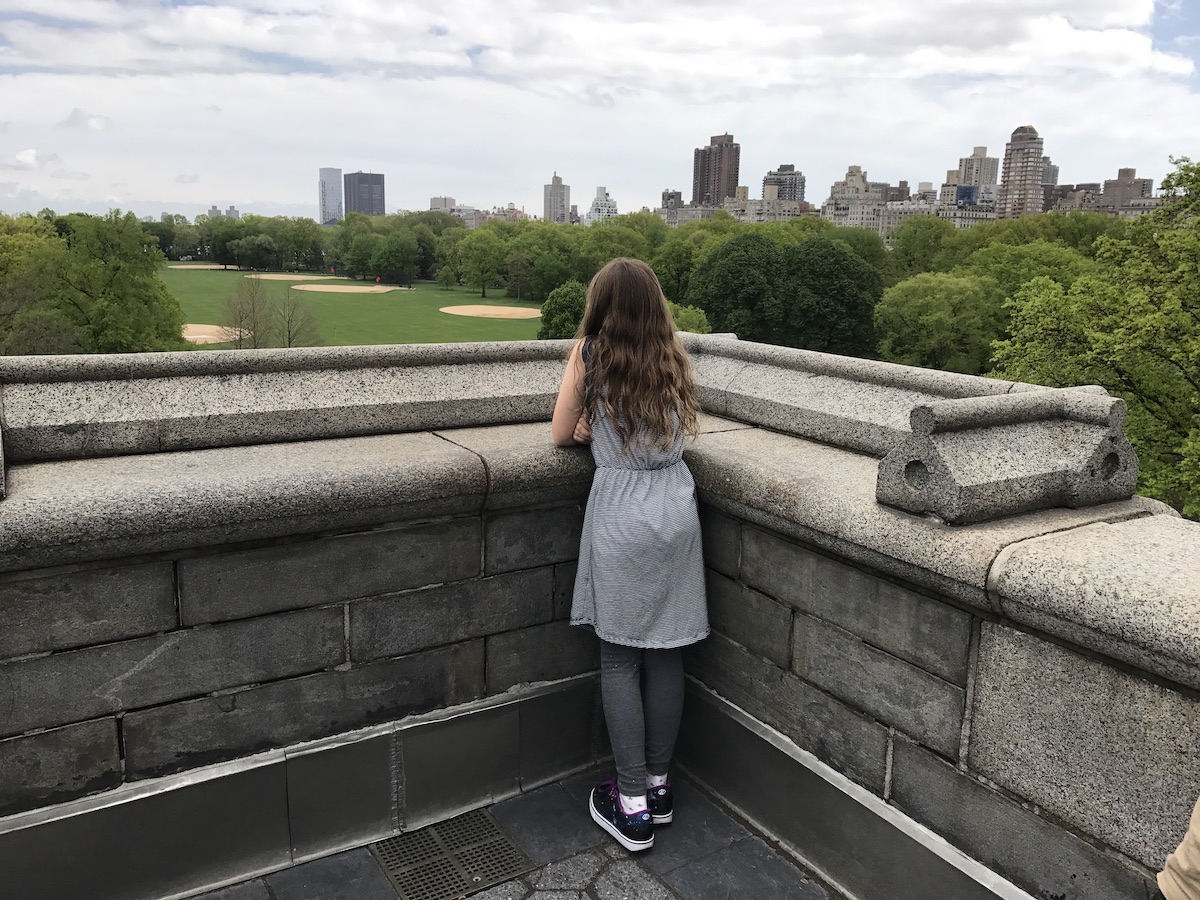 If you are looking for things to do in NYC with a toddler, the park has many great playgrounds (22 to be exact). My kids always loved the Ancient Playground on the Upper East Side near the Metropolitan Museum of Art and the Heckscher Playground near the south end of the park. Both of these playgrounds have spray parks in the summer months.
Learn more on the Central Park website.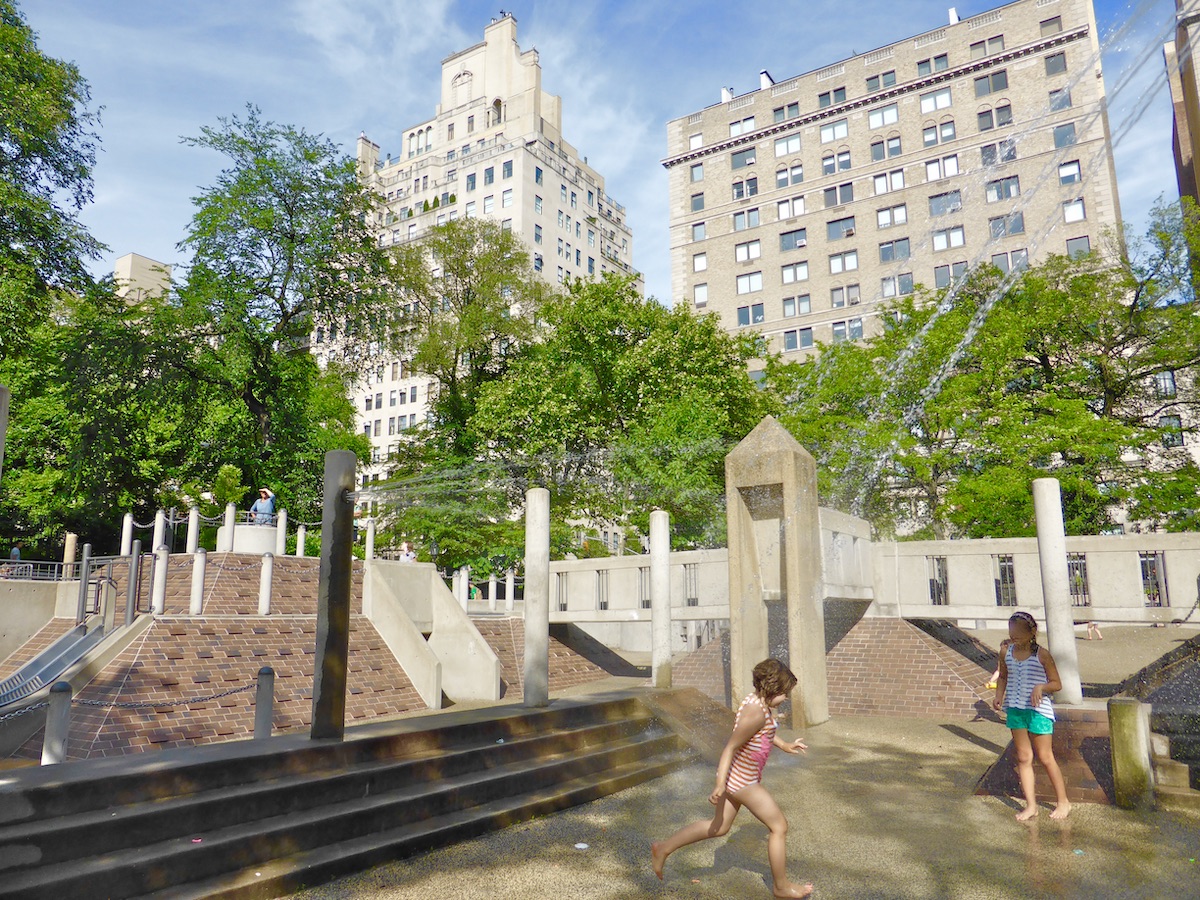 Notable Central Park Restaurants
While in the area, you may wish to visit one of several beautiful restaurants in the park. Both Tavern on the Green and The Loeb Boathouse offer kids' menus and take reservations (the Loeb on weekdays only).
On our most recent trip, we requested a table near the lake's edge at The Loeb. My daughter loved watching the turtles and giant fish swim around in the water right in front of her.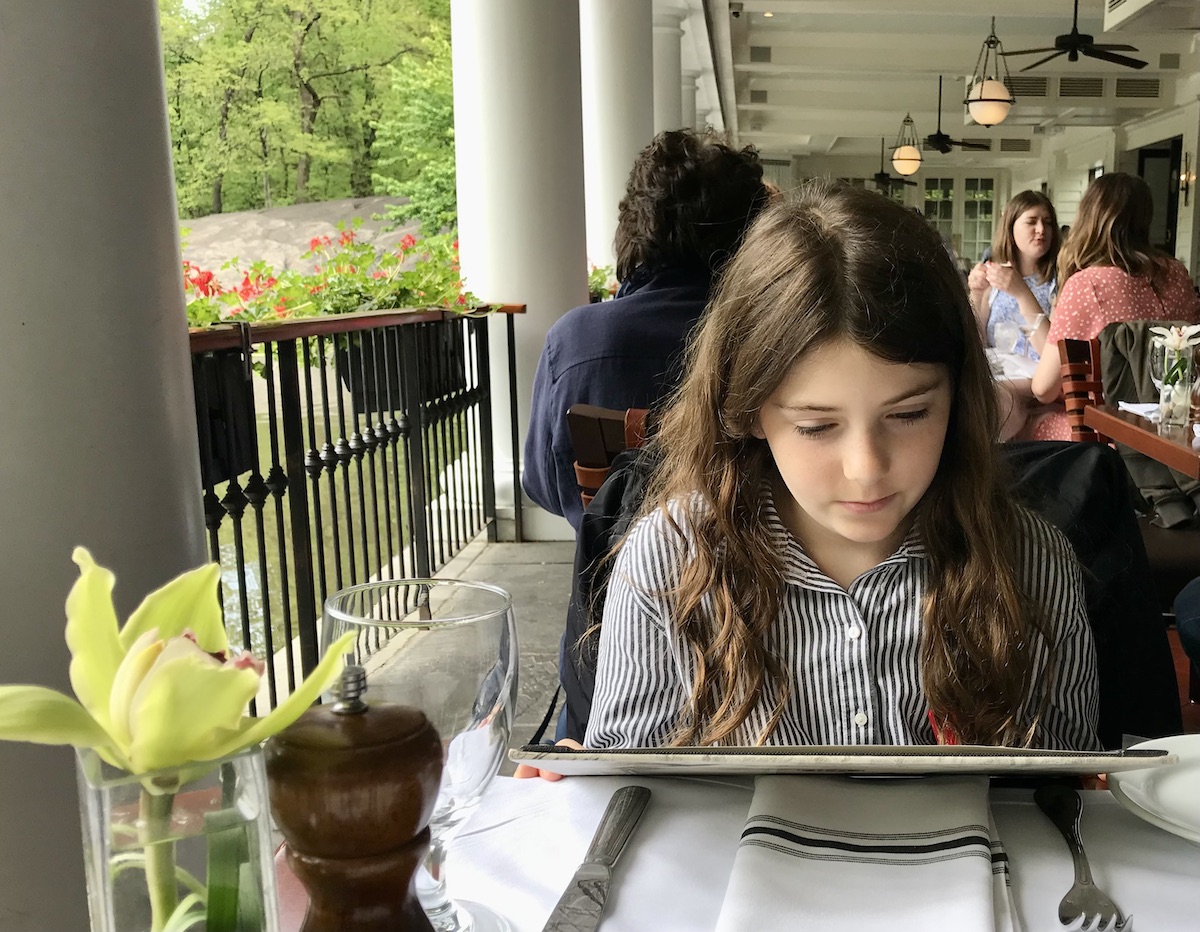 7. New York Museums for Kids
Almost all of the major Manhattan museums offer a complimentary kids guidebook to the collections upon request. Even better, kids are free at most New York City museums. (The American Museum of Natural History in an exception.) Be sure to check the museum's calendar of events as many offer special tours for families.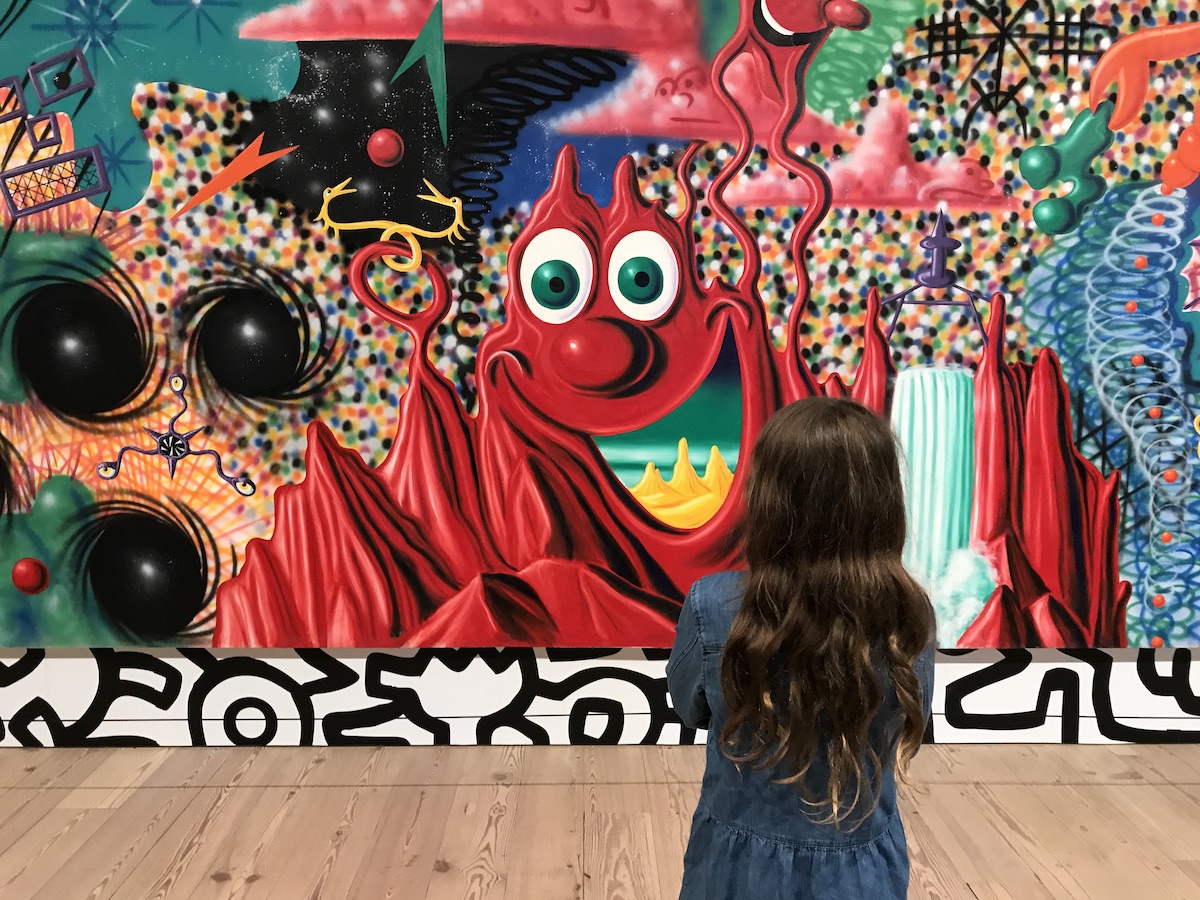 Cultural experiences such as museums can be a little challenging for young children. You may want to consider visiting only one small portion of a museum, rather than tackling the whole thing.
For example, on our first visit to The Metropolitan Museum in Central park, we only took the kids to the Ancient Egyptian gallery. We followed this up with a visit to the Rooftop Garden Cafe. With its sweeping views of Central Park and no formal seating required, it is not surprising that this is a favorite spot for families.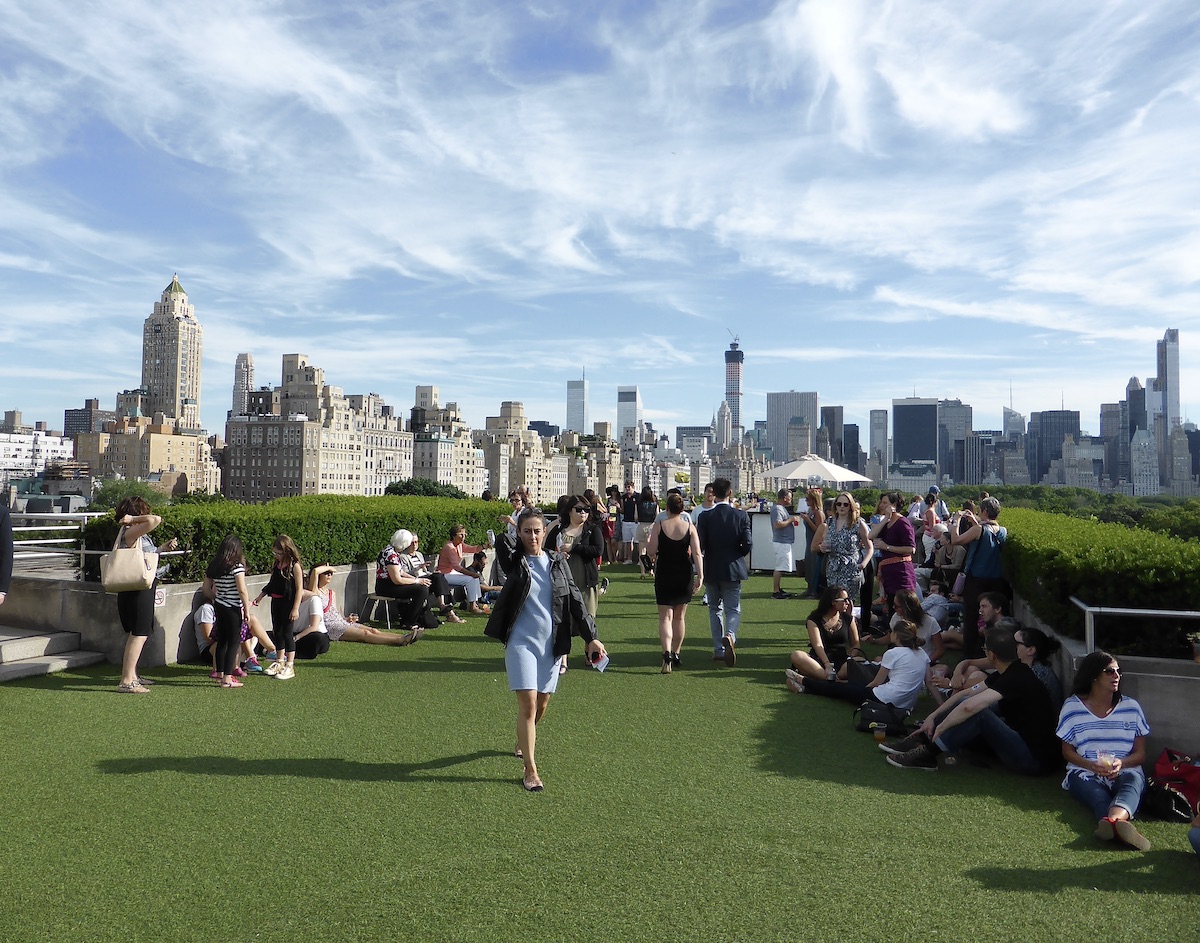 If an immersive Met Museum experience for your family is really important to you, another option is to book a private tour. Context Travel offers a Private Family Metropolitan Museum Tour that gets really great reviews. Although I have not done this particular one, I have taken a private tour of the Louvre with Context and it was excellent.
The American Museum of Natural History
The American Museum of Natural History on the Upper West Side is very popular for those looking for New York City museums for kids. It has so many exhibits that delight families including the giant blue whale, the dinosaur exhibits, the butterfly conservatory, the Rapa Nui sculpture and more!
If possible, visit at opening on a weekday to get ahead of the crowds. Buy your tickets online ahead of time for a specific time slot (see plan your visit at the AMNH). Research you priority exhibits ahead of time. This way, you can go straight to your most important one first, and possibly enjoy a crowd-free moment!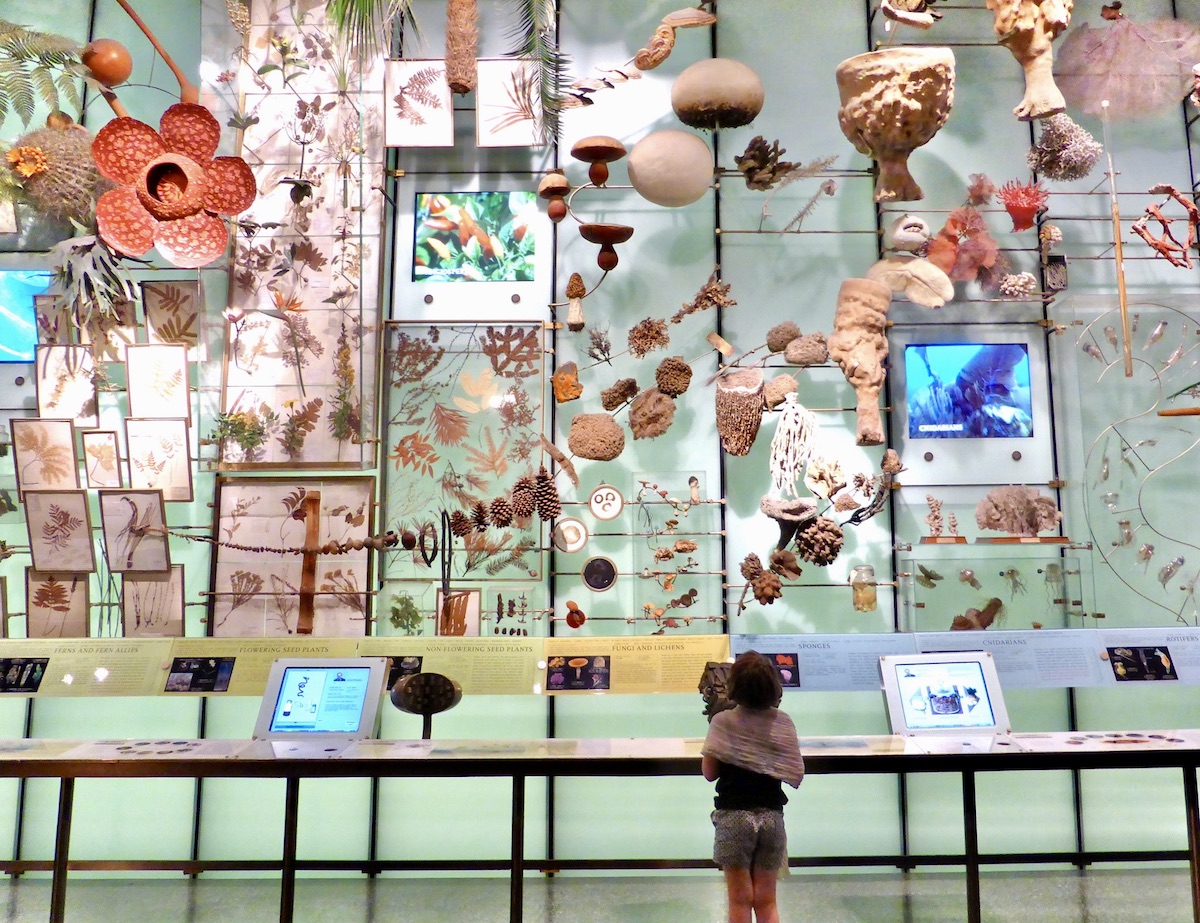 Absolutely the best thing that we have ever done in NYC with kids was to have a sleepover at the American Museum of Natural History. While it is the kind of thing that seems a little expensive at first, when you take into account the fact that you don't have to pay for a pricey NYC hotel room, and also get the privilege of roaming the great halls without crowds, it starts to seem more economical. For more information, see our complete post on the AMNH Night at the Museum Sleepover.
Update Jan '23 – The Night at the Museum Sleepover has yet to be reinstated but I am hopeful that it will be back soon.
Children's Museum of Manhattan
For those visiting NYC with little kids, the Children's Museum of Manhattan can be a great option with 5 floors of interactive fun. I know on our first time in NYC with toddlers, we spent most of our short stay between Central Park, the American Museum of Natural History and this fun NYC kids museum. There is only so much you squeeze into a day with young children!
Learn more at: CMOM.org.
Note: Although we have never managed to make it to this one, the Brooklyn Children's Museum also gets great reviews.
8. The Intrepid Sea, Air and Space Museum
The Intrepid Sea, Air & Space Museum is dedicated to the exhibition and interpretation of history, science and service as related to its home aboard the aircraft carrier Intrepid, a National Historic Landmark. While this isn't really my thing (I snuck off to SOHO for a few hours), my kids visited with my husband and thought it was pretty great.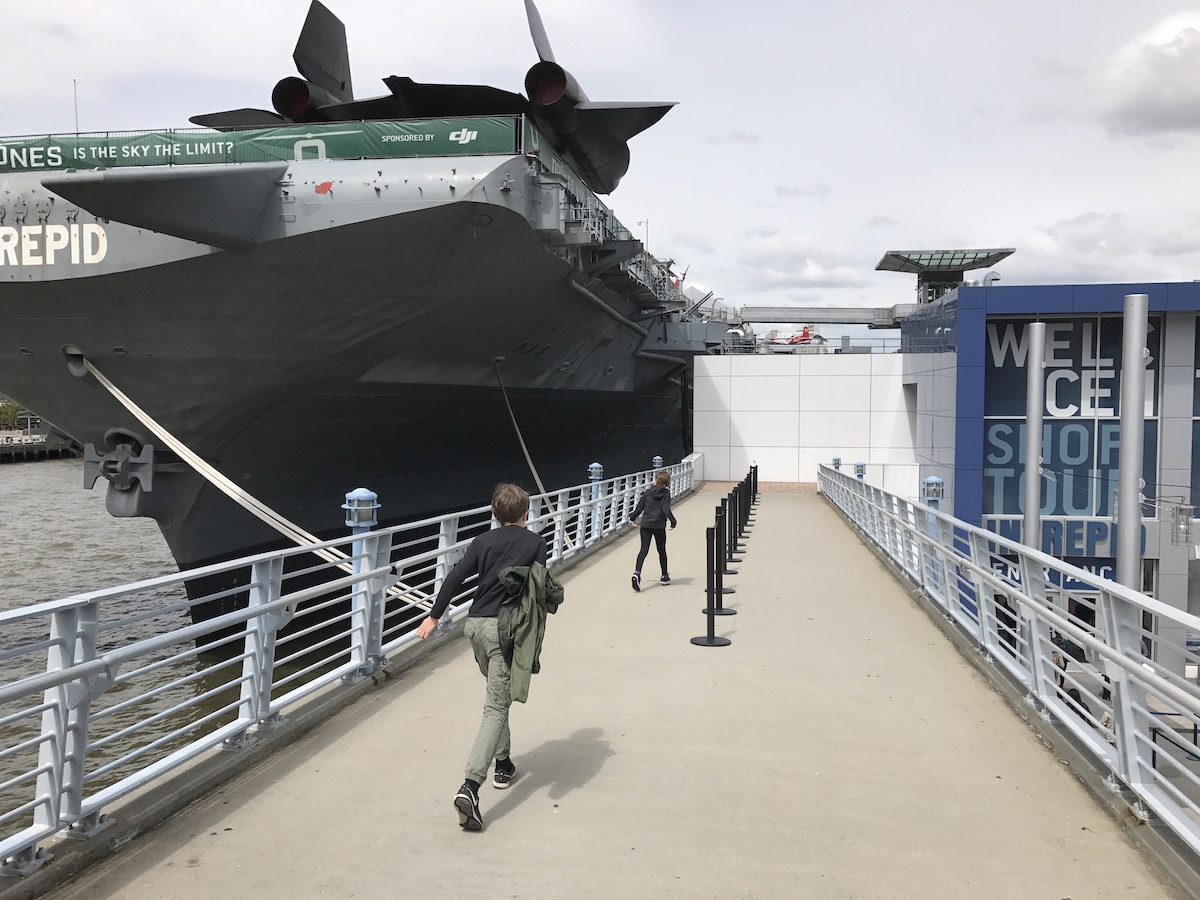 Learn more at IntrepidMuseum.org or see recent Tripadvisor reviews.
9. Walk the High Line
The High Line is a great place for a stroll, but keep in mind that it is still a walk, which isn't always thrilling for kids. That said, in the summertime, the flowers are beautiful and there are birds a plenty.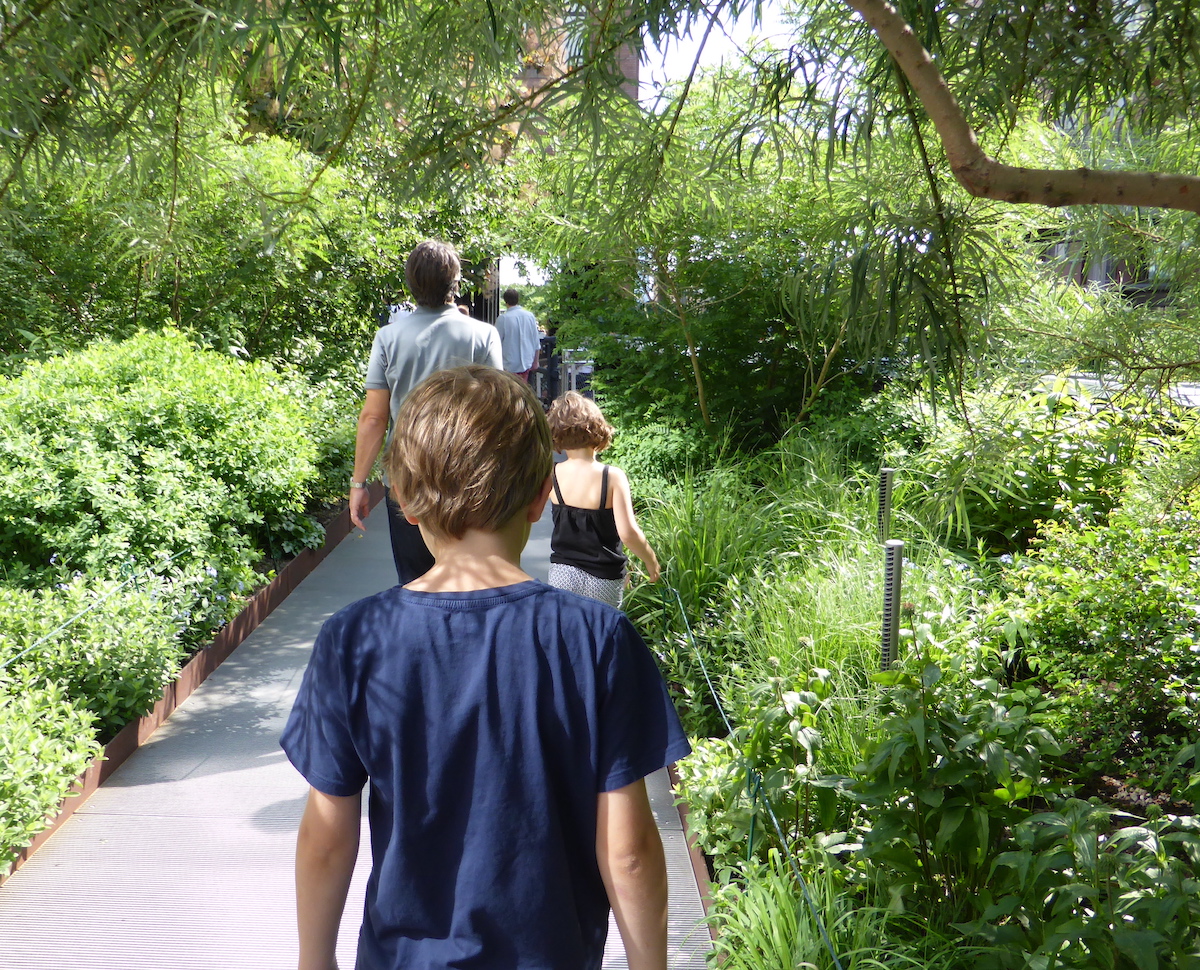 My suggestion on how to do the High Line with kids is to start your walk at 18th St. or 16th St. and head south (both entrances have elevator access if you have a stroller with you). Grab some ice cream along the way and finish at Gansevoort Street, which is just a short distance away from the Hudson River Park Playground at Pier 51 and Little Island Park.
The High Line gets really busy on weekends (where you may have to shuffle along as part of a crowd). If at all possible,visit on a week day.
10. Visit Little Island Park
In May 2021, NYC saw the grand opening of Little Island Park. This beautiful new public use space replaced the old Pier 54 along the Hudson.
Within the 2.4 acre grounds you will find an outdoor concert venue, yummy food carts, a kids' play area, and gorgeous landscaping to explore. Learn about upcoming events (many are free!) at LittleIsland.org.
Note: Free timed reservations are required May- September, from Thursday- Sunday and on holidays. They can be booked here.
11. Visit Coney Island
As far as amusements parks go, Luna Park at Coney Island is as classic as it gets. It's a little gritty, but we found that to be part of the charm.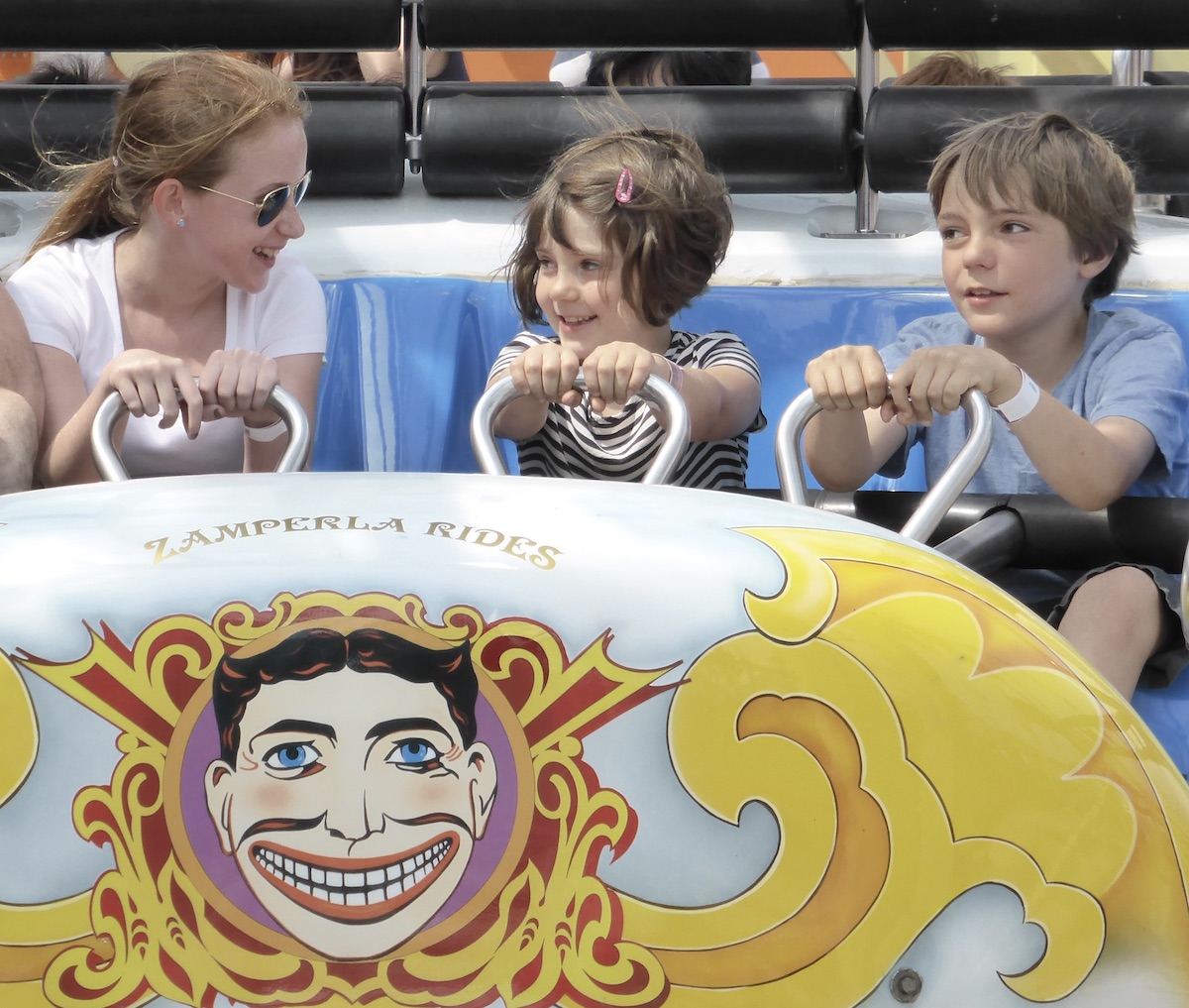 Grab a hot dog at Nathan's, stroll along the boardwalk and work up the courage to ride the historic Cyclone wooden roller coaster (which has been terrifying riders since 1927). Learn more at LunaParkNYC.com or read recent Tripadvisor reviews.
Note: This iconic amusement park is a 45 minute subway ride outside of Manhattan. You can expect this to take up at least half your day, and maybe even a full day.
12. Madame Tussaud's Wax Museum
From presidents, to royalty, to Marvel super heroes, Madame Tussaud's Wax Museum is a fun way to get up close to your favorite star…but without those nervous butterflies. With a convenient location near Times Square, it is an easy activity add-on when you are in the area.
Learn more at MadameTussauds.com or see recent Tripadvisor reviews.
13. Take the Subway
My son cannot get enough of riding the subway. After several visits to the city, quite frankly, he knows the rails better than I do. In fact, both of my children are very engaged with the process of figuring out which station to get off at, where to change trains, etc. Never do we hear "Are we there yet?", which is a blessing in itself.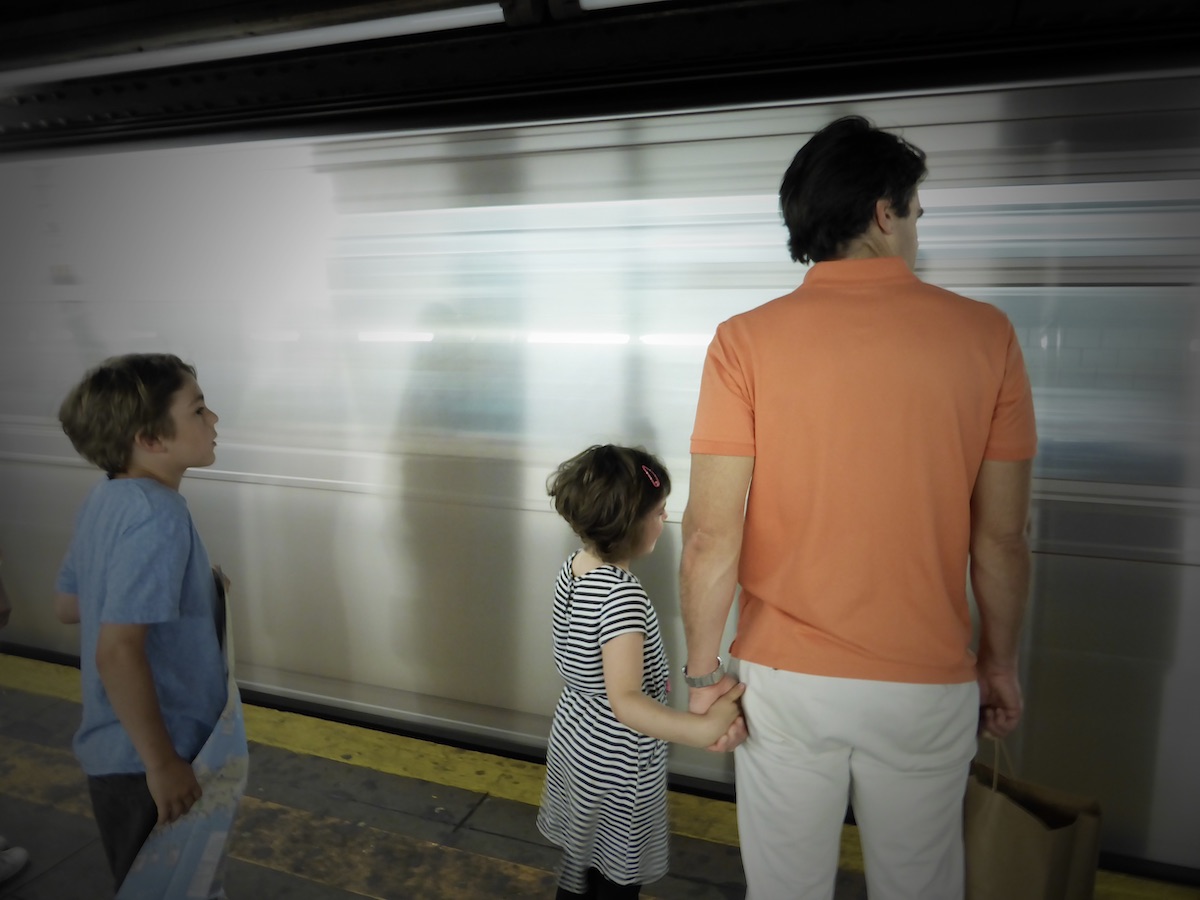 The subway can often also be the easiest way to get places with major stops at museums, ferry terminals and more.
Tip: Ask for a subway map from an attendant as it makes for a great souvenir. (We also have London and Paris framed in inexpensive IKEA frames on our son's bedroom wall.)
14. Bryant Park
If you find yourself around Midtown with younger children who need some space to run around, then Bryant Park can be a good idea. The park has a carousel, a giant lawn area, an Art Cart and often hosts special events for kids including popular children's entertainers.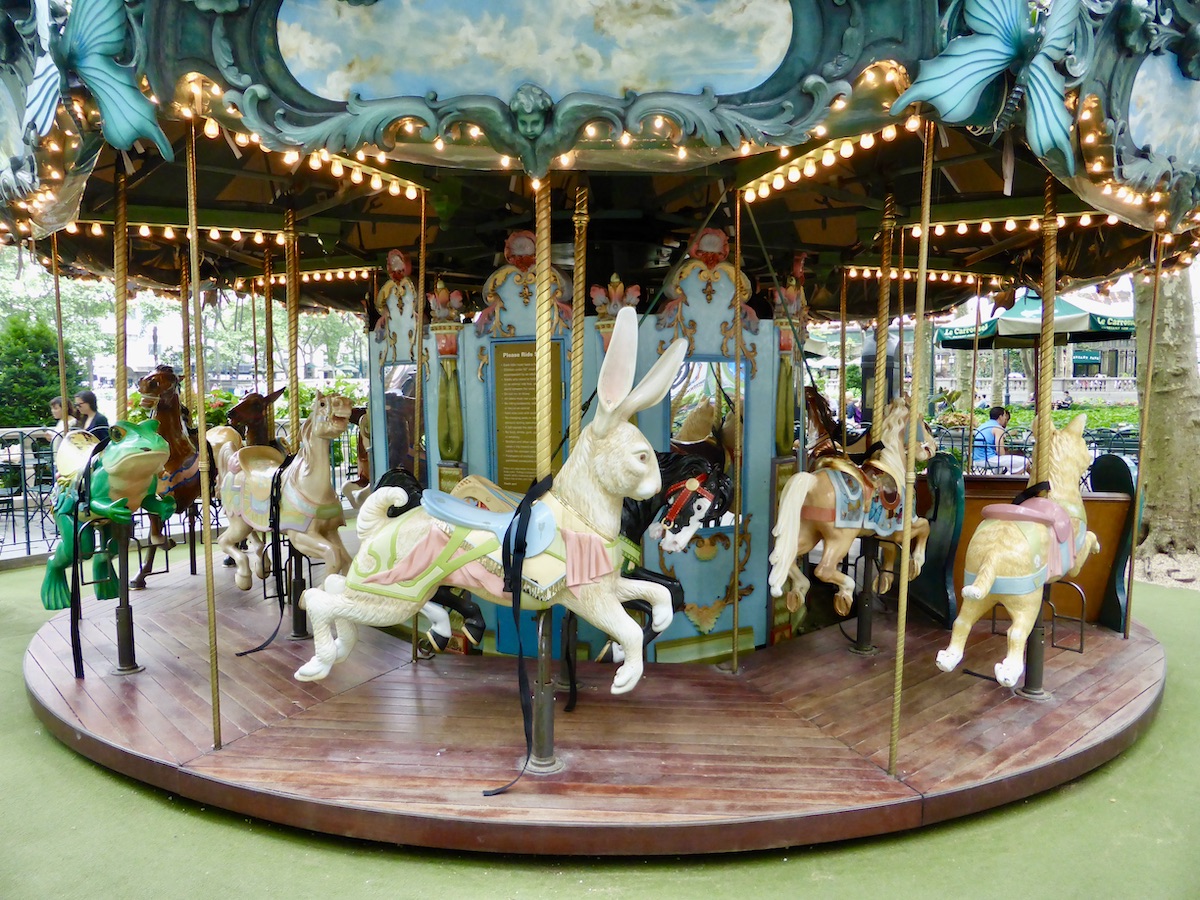 From late November to late February, that lawn space becomes a free ice arena and the park is transformed into a beautiful winter village.
Learn more on the Bryant Park website (you can also check out their webcam).
15. Visit Governors Island
Less than a 10 minute ferry ride from Lower Manhattan is the reimagined 172 acre Governors Island. It is a beautiful retreat from the busy New York city streets, car-free and full of lush foliage.
The island has some great playgrounds for kids as well as a unique hill full of slides. You can walk around the island (bring a stroller for wee ones) or rent bikes from Blazing Saddles.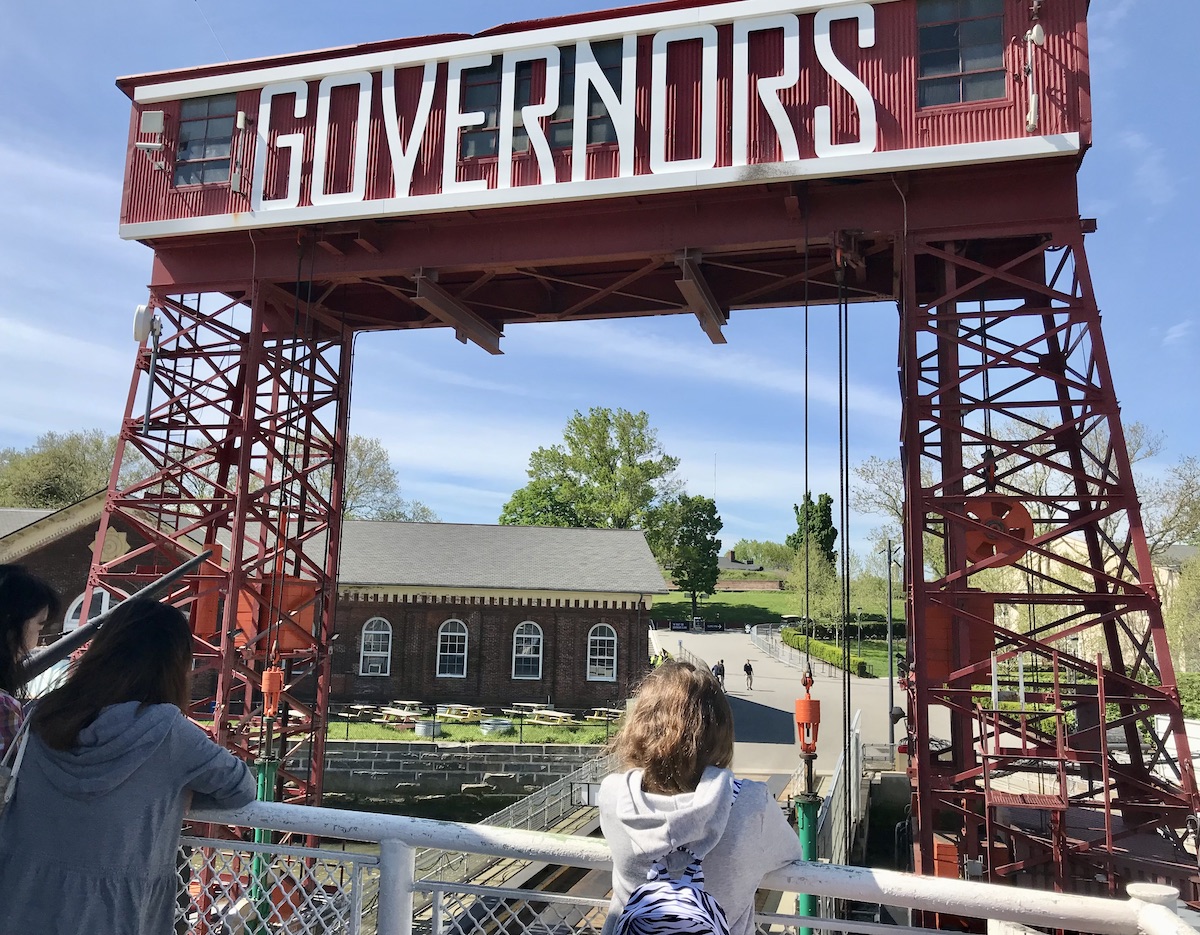 The island is the perfect place for a picnic, but there is also a restaurant and numerous food carts. Fun events run all summer long, so I encourage you to check out Governors Islands Events ahead of time.
One other great thing about Governors Island is that in an expensive city, this activity can be very budget-friendly. In fact, on weekend mornings, the first couple of ferries to the island are free! Learn more at govisland.com.
16. Take a Tour
Tours with kids can bet tricky, for sure. That is…unless you find just the perfect one to keep little people engaged. Here are just a few fun NYC family tour options.
The Disney Behind The Scenes Broadway Tour
This Disney on Broadway behind-the-scenes walking tour takes you along Broadway Avenue to learn about its landmarks and musical history. Following this, you will go inside Disney's New Amsterdam Theatre to gain access to the theater's props and costumes studio. To learn more or to book, see Viator.com.
Private Central Park Carriage Ride
For more than 150 years a horse and carriage ride has been a quintessential NYC experience. The 45 minute, 2 mile loop includes the Lake, Strawberry Fields, Tavern on the Green, Rumsey Playfield, and Conservatory Water. To learn more or book, see Viator.com.
Private Family Museum Tour
Leave the crowds behind with a New York family friendly museum tour. Options include The Met Museum, The American Museum of Natural History, or both! Although pricier, Context Travel does some wonderful and immersive family museum tours in NYC.
Skip the Line Tours
Most of the top family attractions in NYC now offer timed tickets that can be pre-booked directly on their website (not requiring you to wait for ages in a long lineup). If, however, the dates for your desired attraction are sold out, you can sometimes find tours with availably on sites such as Viator.com.
See skip-the-line tickets for many top attractions in NYC including the Statue of Liberty, the One World Observatory, Top of the Rock, and The Empire State Building.
17. Ride The Beast
The adrenalin-inducing Beast speedboat is not only super exhilarating, but it also gives you a great view of the Statue of Liberty from the water (the boat makes photos stops). This exciting ride is only 30 minutes long leaving you plenty of time for other family-friendly NYC activities.
The dock is located very close to the Intrepid Museum (see below) which could make for a good pairing. Please note, children must be 40″ tall to ride the Beast. See ticket options for The Beast here.
18. See a Yankees Game
On a sunny summer evening, grab the subway to the Bronx and catch a Yankees game. In comparison to many New York activities, this one can be quite inexpensive. We paid $19/ticket and the kids even received bobbleheads. For more information see the Yankees website.
Be sure to also check their website for special events. They often have fun things going on for kids at the stadium before games.
Note: In no way does the picture below represent the excitement of watching a baseball game. (We took the red-eye to New York and hit the game the following evening.)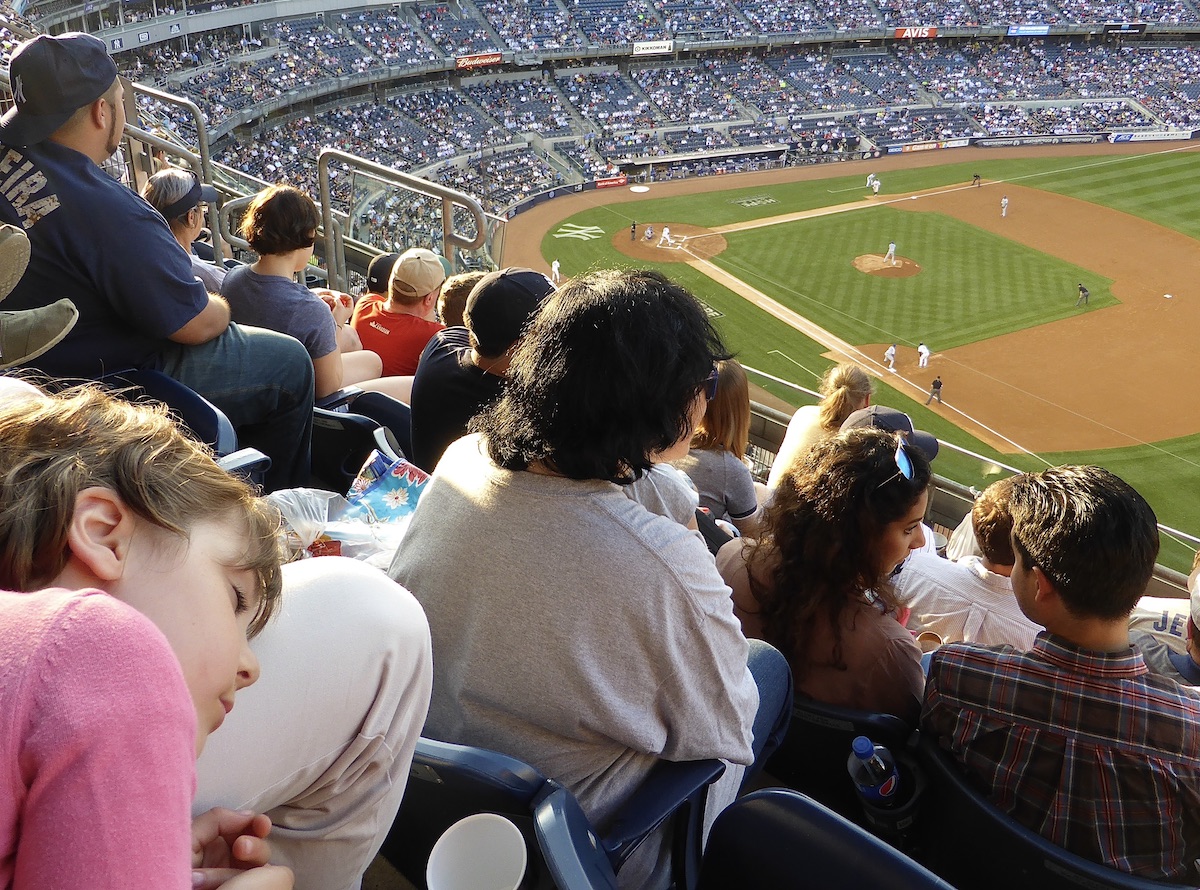 It is often said that one of the best things about New York City is New Yorkers. This was certainly something we experienced at the game – meeting this lady sitting behind us. Predeceased by her husband, she still kept his seat (filling it with some friends).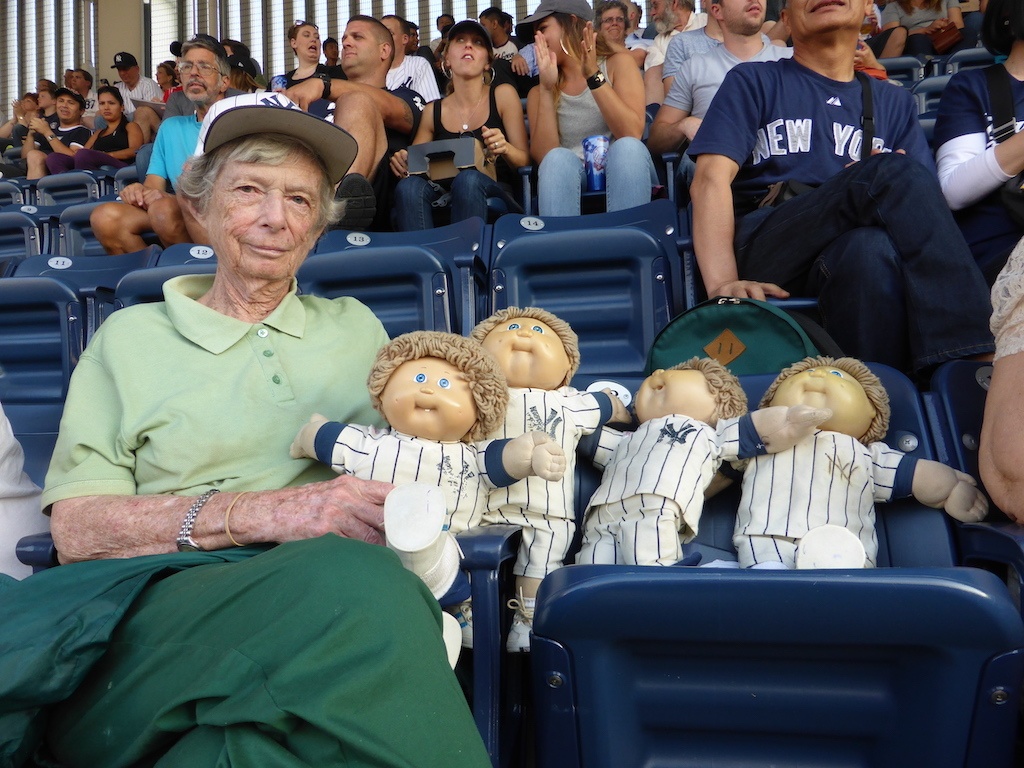 19. Visit FAO Schwarz
While not quite as grand as the original store near Central Park, the FAO Schwarz toy store at 30 Rockefeller Plaza is still a ton of fun for kids. We visited first when my daughter was just a toddler and this store is the one and only thing she remember from that trip. Even as a tween on our most recent trip, she described the store as "a little bit magical".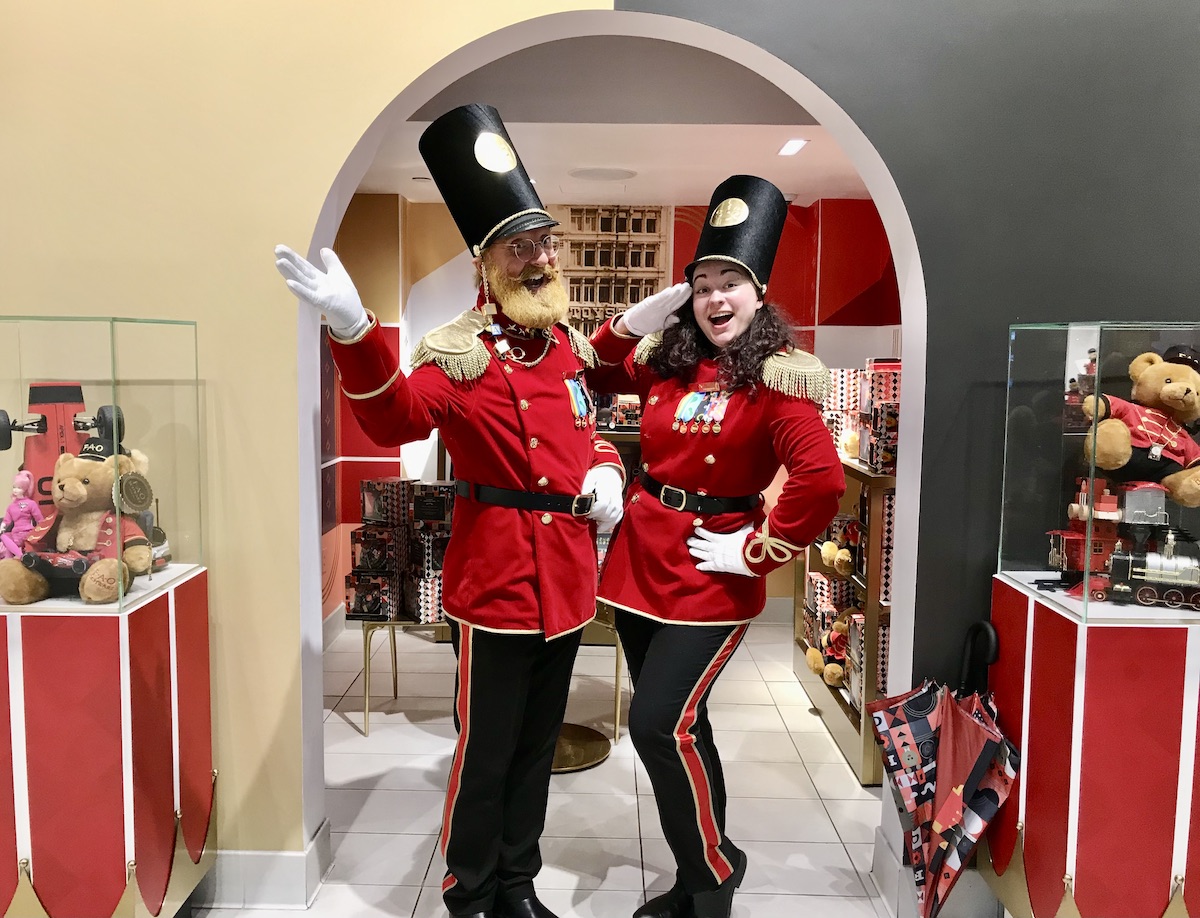 Also nearby the FAO Schwarz store in at Rockefeller Center, you will find a fun Lego Store and a Nintendo Store.
20. Walk the Brooklyn Bridge
Stroll (or ride bikes) over the East River on the Brooklyn Bridge. You can make a whole afternoon of it, in fact. Go for ice cream at the Brooklyn Ice Cream Factory, ride Jane's Carousel in Brooklyn Bridge Park, or enjoy a picnic at Main Street Park and Playground (fantastic views of Manhattan).
Note: The bridge is 1.1 miles in length.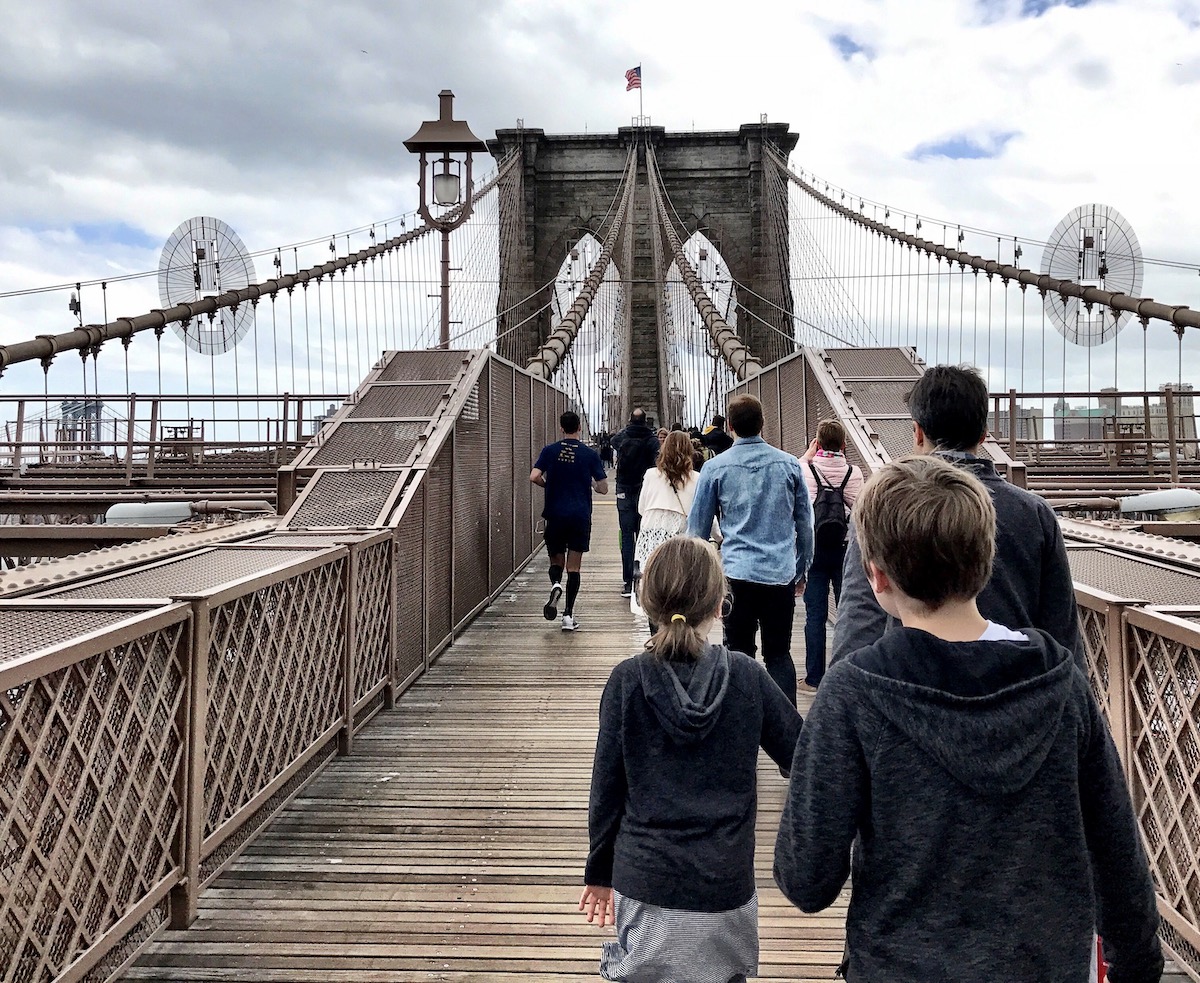 21. Find the Best View in NYC
You really have quite a selection of options for a spectacular view of New York City from above. Go old school with the classics by ascending to the top of the Empire State Building (1250 feet) or Rockefeller Center's Top of the Rock (850 feet).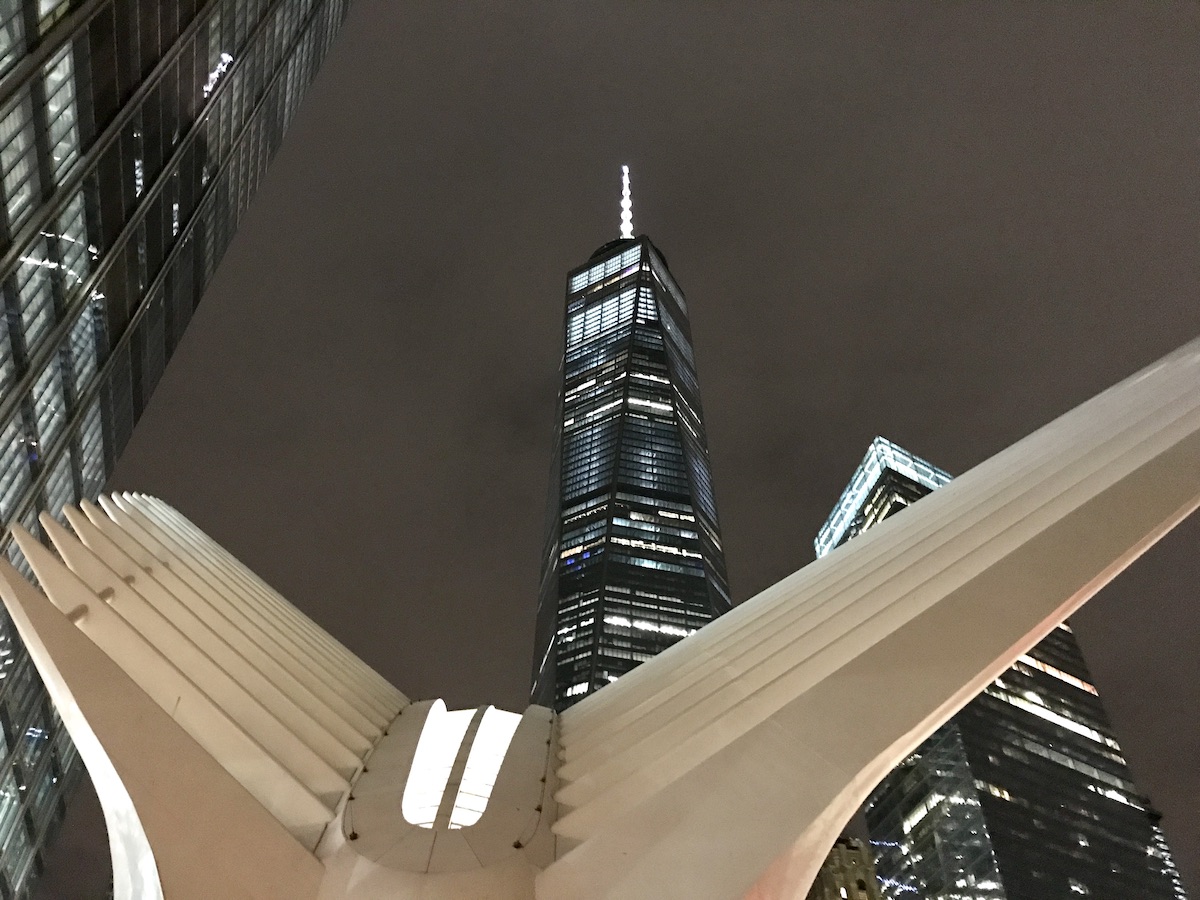 At the south end of Manhattan you can get an entirely different perspective from the One World Observatory (at the One World Trade Center – 1250 feet). Not to be outdone, to experience the highest open air deck in the Western Hemisphere, you will need to visit The Edge at the new Hudson Yards development on New York's west side between Chelsea and Hells Kitchen.
Want to truly get a birds eye view? See New York City from up in the sky while on a private NYC helicopter tour.
22. Ice Cream and Sweet Treats
Have a little sweet tooth in the family? Dylan's Candy Bar is quite fun and has two locations in NYC – one in the The Shops at Hudson Yards and a mini store in Soho.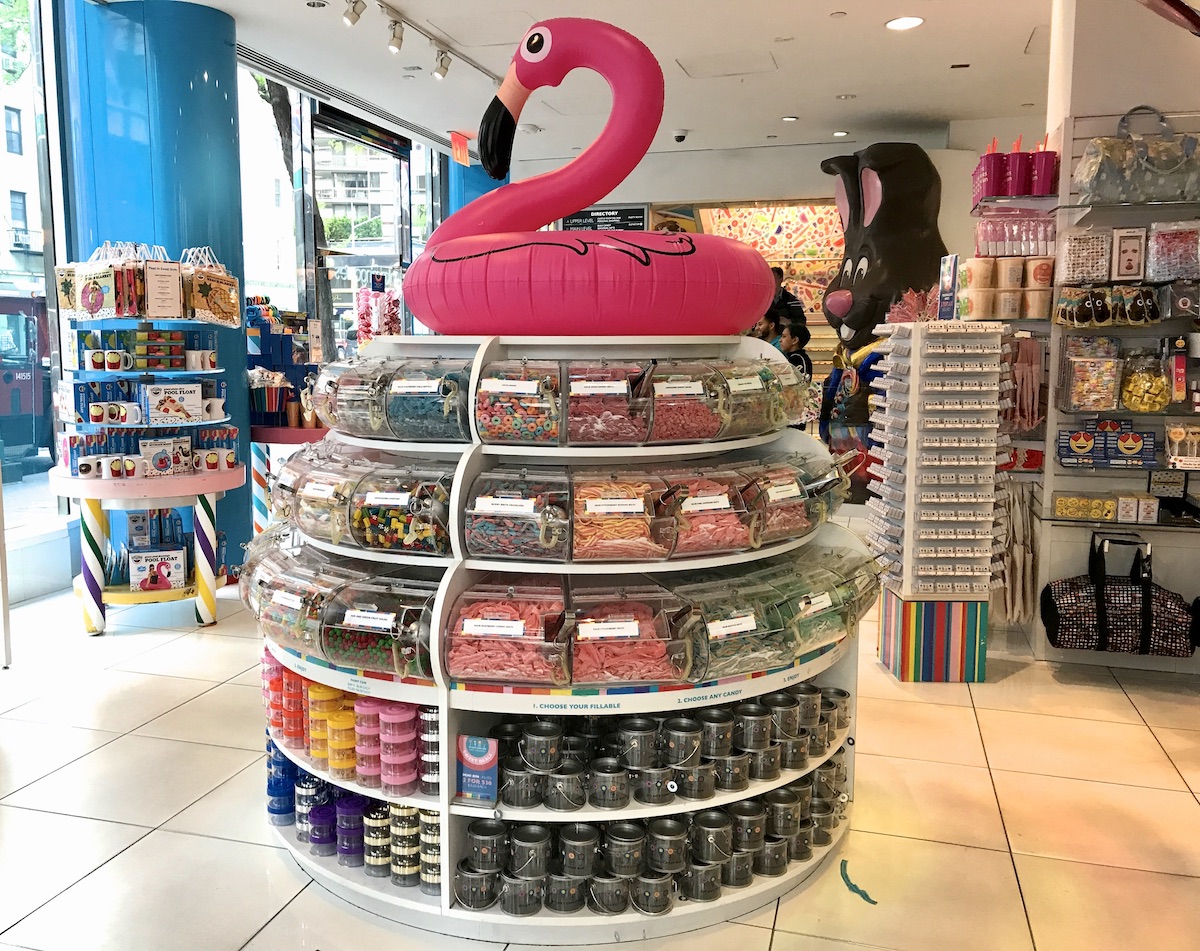 If you are near Times Square, check out M&M World and the Hershey's store. You may pay a premium, but my kids can't resist the allure of that wall of candy-coated goodness.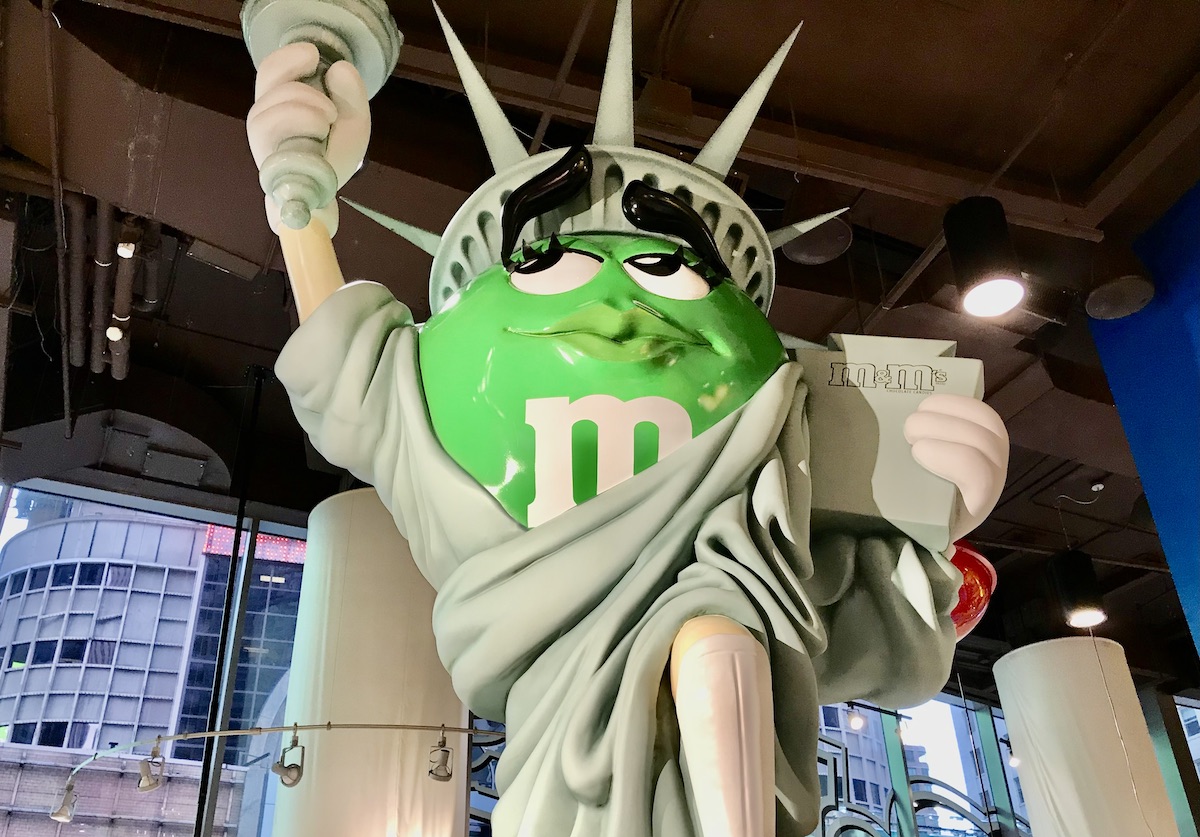 For real candy aficionados, Economy Candy on the Lower East Side is a must because of their amazing candy assortment.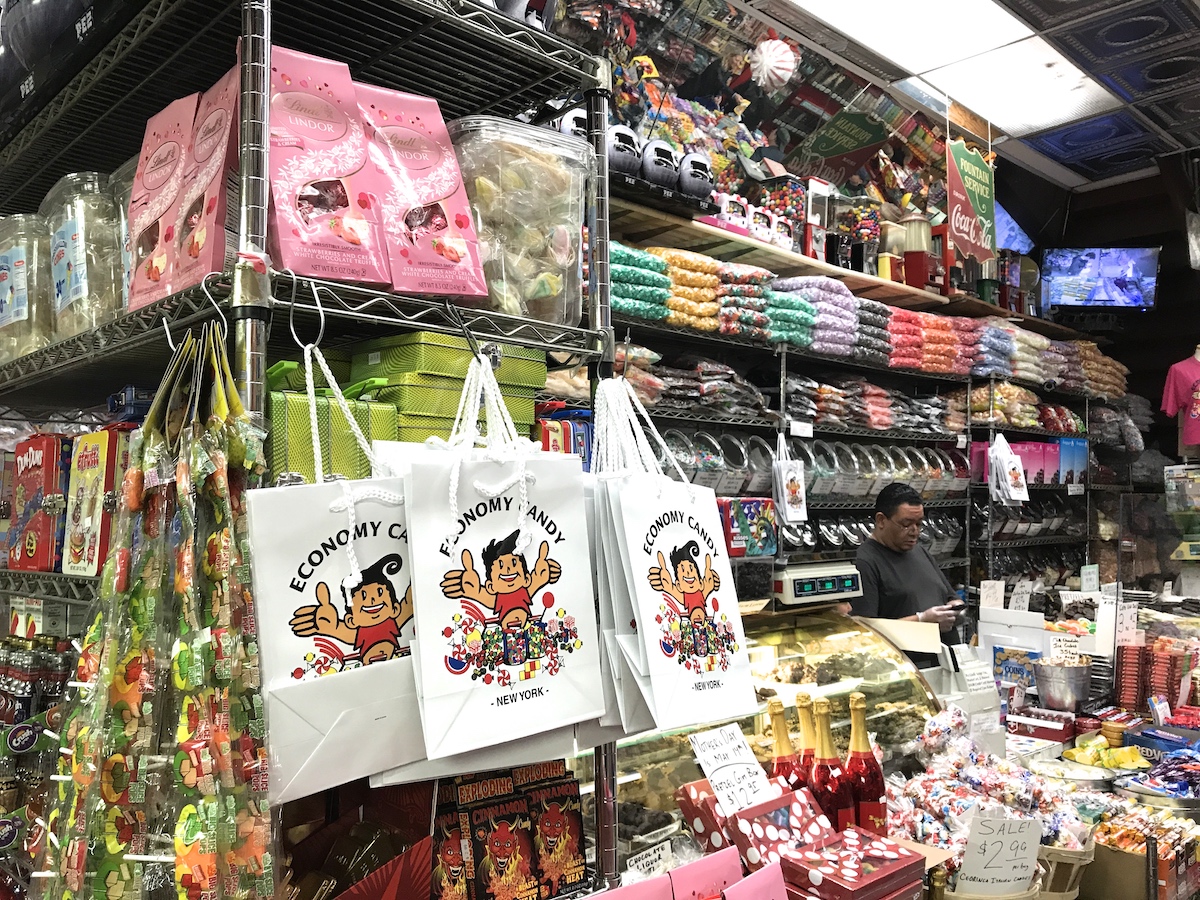 Serendipity 3 on the Upper East Side is famous for their frozen hot chocolate (takes reservations). Black Tap Craft Burgers (3 NYC locations) makes some incredible milkshakes (see below). They do not take reservations but will text you when your table is ready.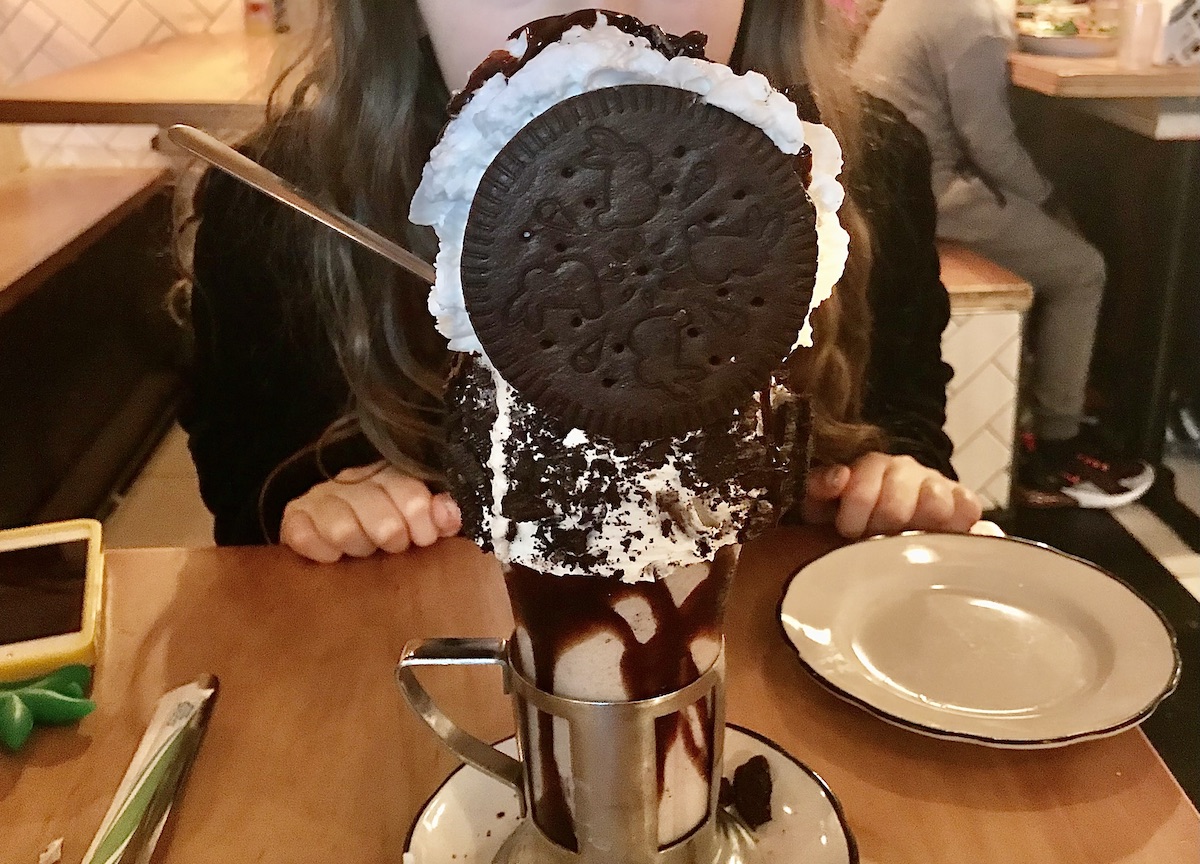 Have a little baker in the family? Fans of Chef's Table might enjoy a visit to one of Milk Bar's many Manhattan locations. Kids are also welcome to participate in cake making classes at their Brooklyn location. They must be accompanied by an adult taking the class and there is no children's discount.
23. Hudson Yards
This new development on Manhattan's west side has a couple of interesting features to enjoy during a family trip to NYC.
First there is The Vessel – a giant sculpture is comprised of 154 interconnected flights of stairs that offer incredible views of the city, the river and beyond. The Vessel is set to reopen in June 2022, most likely again with timed tickets (free) that can booked online.
Learn more at: The Vessel at Hudson Yards.
Hudson Yards also now has The Edge — the highest open air deck in the Western Hemisphere. At 1131 feet, it offers incredible Manhattan and Hudson River views.
If you need to kill a little time before it is your time to ascend either feature, check out the nearby playground, Dylan's Candy Store or have a tasty bite a Shake Shack.
Learn more at: The Edge at Hudson Yards. (Children 5 and under are free.)
24. NYC Kids Broadway Shows
Looking for the best New York shows for kids? The following shows can make for a great afternoon or evening for the whole family: The Lion King, Aladdin, Wicked, and Harry Potter and the Curse Child. Most shows offer a weekend (and sometimes weekday) matinee options.
It's should be noted that most family-friendly Broadway shows still require that a child be at least 5 years old to attend a performance. The exception is the Lion King which welcomes kids 3 years and up.
If you are visiting New York with a younger child and would like to see a performance, take a look at what is on at the New Victory Theater because they welcome children of all ages.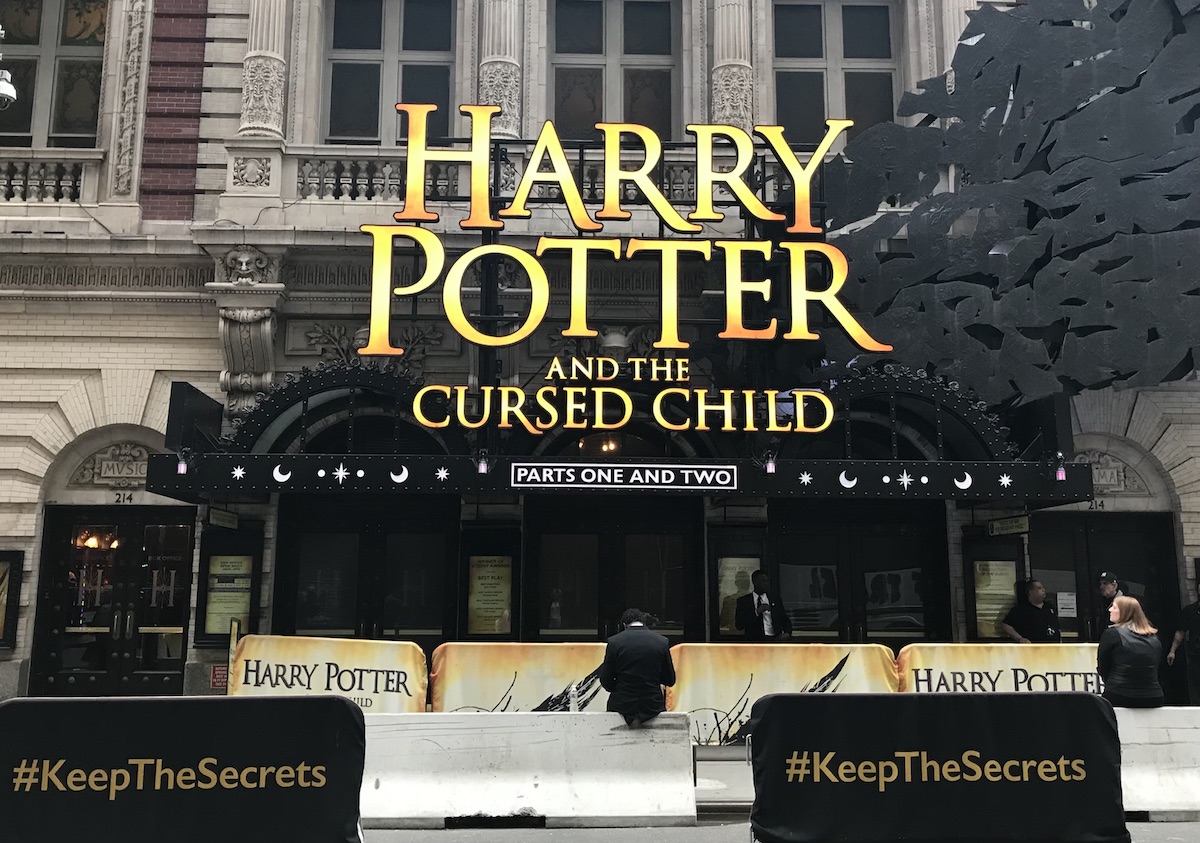 Discounted Broadway Tickets
You may have heard about the TKTS booths in New York City that offer discounts of 20-50% off same day performances that still have seats available. While the Times Square booth has notoriously long lineups, you may have shorter wait times at the new Lincoln Center booth.
You can also download the TKTS app which will give you real time updates on which shows with tickets available. Plan to visit the booth at opening so that you will have the best selection. You are allowed to buy up to 6 tickets per show.
25. Visit the Bronx Zoo
Escape the hustle and bustle of the city with a day trip to the Bronx Zoo. This sprawling green space makes for a delightful stroll while admiring the enormous collection of creatures from around the globe (It is the largest metropolitan zoo in the United States.)
Tip: While in the area enjoy some great Italian fare on nearby Arthur Ave (the real Little Italy) and take in a baseball game at Yankee Stadium.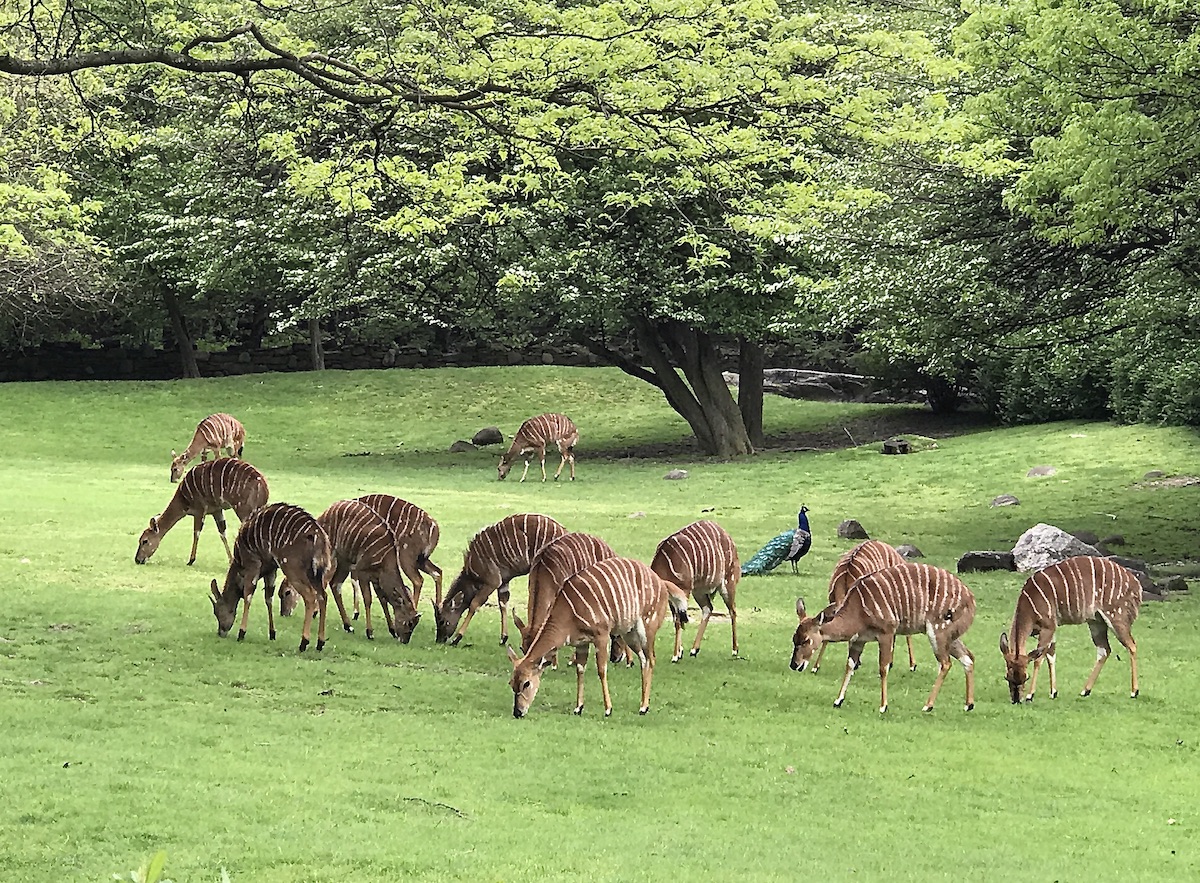 26. Kids Afternoon Tea in NYC
We like to try something new every time we visit New York with kids. Our most recent trip happened coincide with Mother's Day and my daughter's birthday so we decided on a special afternoon tea service.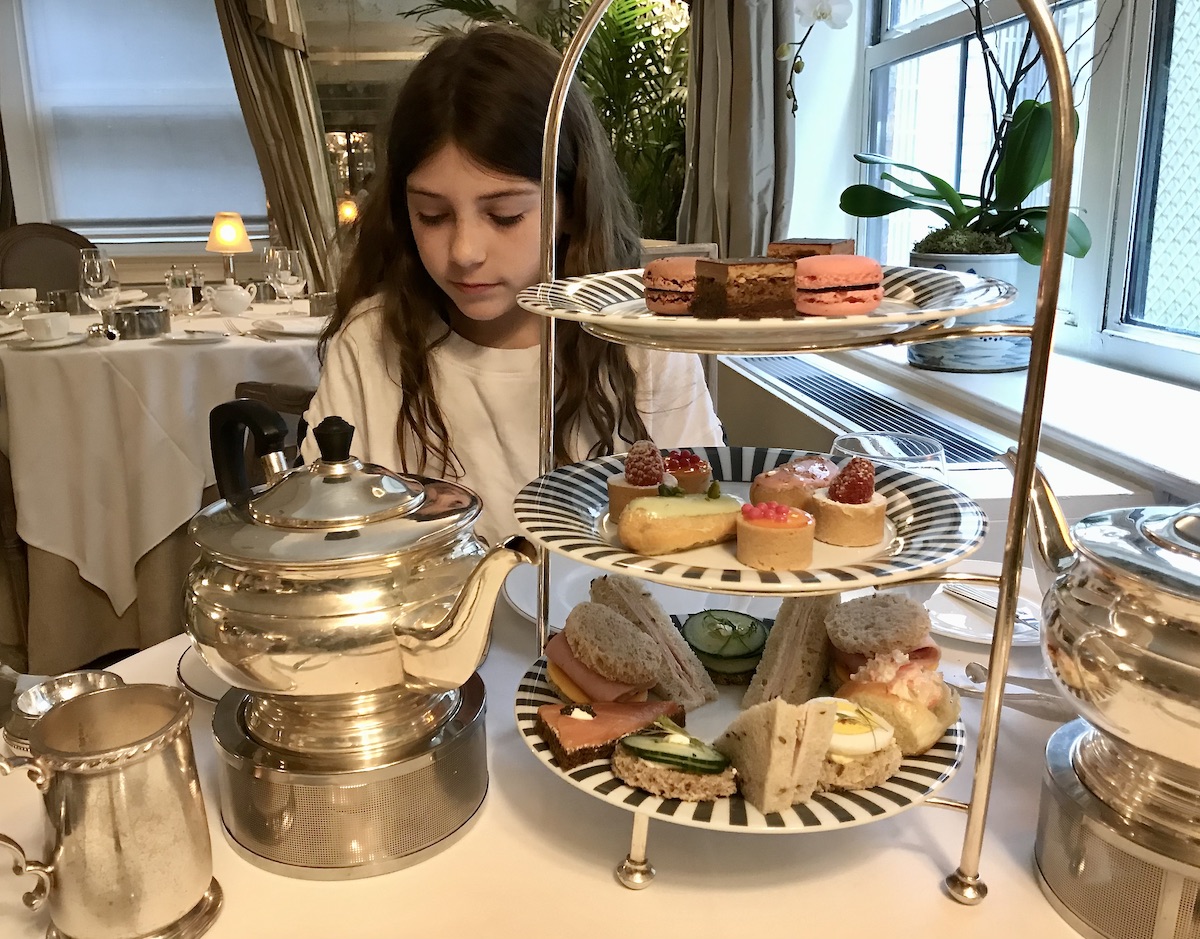 After pouring over reviews, we decided on the Pembroke Room at The Lowell Hotel on the Upper East Side. It was simply splendid, although I will say that it was rather on the formal side. (They do offer a children's tea menu.)
If you would like to do an afternoon tea with younger kids, here are some other popular options:
Please note: The Russian Tea room has a very strong statement on their website condemning Russia's unprovoked attack on Ukraine.
Saving Money in NYC with Kids
Discounted Tours and Family Activities in NYC
When considering what to do with kids in NYC, you may wish to take a look at an all-in-one attraction pass because it can save you money on your New York City family vacation. I say can because it depends on how much time you have in New York and how busy you would like to be during the day.
Free Things to do in NYC with Kids
As expensive as New York City is, there are actually tons of fun things to do in New York with kids that are free. For example, there are wonderful children's playgrounds in NYC parks and green spaces (many that become splash parks in the summer).
When specifically looking for free activities for kids in NYC, I recommend the TimeOut New York site. It covers everything from the best free things to do in NYC this weekend with kids, to a general month-by-month Kids Events NYC calendar. See their daily, weekly, and monthly New York with kids calendars here.
Getting Around NYC with Kids
Uber and Lyft can be a great ways to get around NYC with kids because it is often cheaper than a cab and more convenient than the subway. Both companies offer vehicles with car seat service which is helpful if you are visiting New York with a toddler or pre-school aged child. As a user, you are charged an extra $10 per ride and the service includes 1 car seat.
When this service is available, it will show up in the app (scroll down until you see it – see image below) and I would check prior to your trip to see if your child will fit in the seat.
Uber Car Seat Policy (Updated May 2022)
As of May 2022, Uber Car Seat New York states that their forward-facing seats are suitable for a child who is at least (a) 2 years old AND (b) 22+ lbs AND (c) 31+ inches. A child is considered too big once they reach 48 lbs or 52 inches.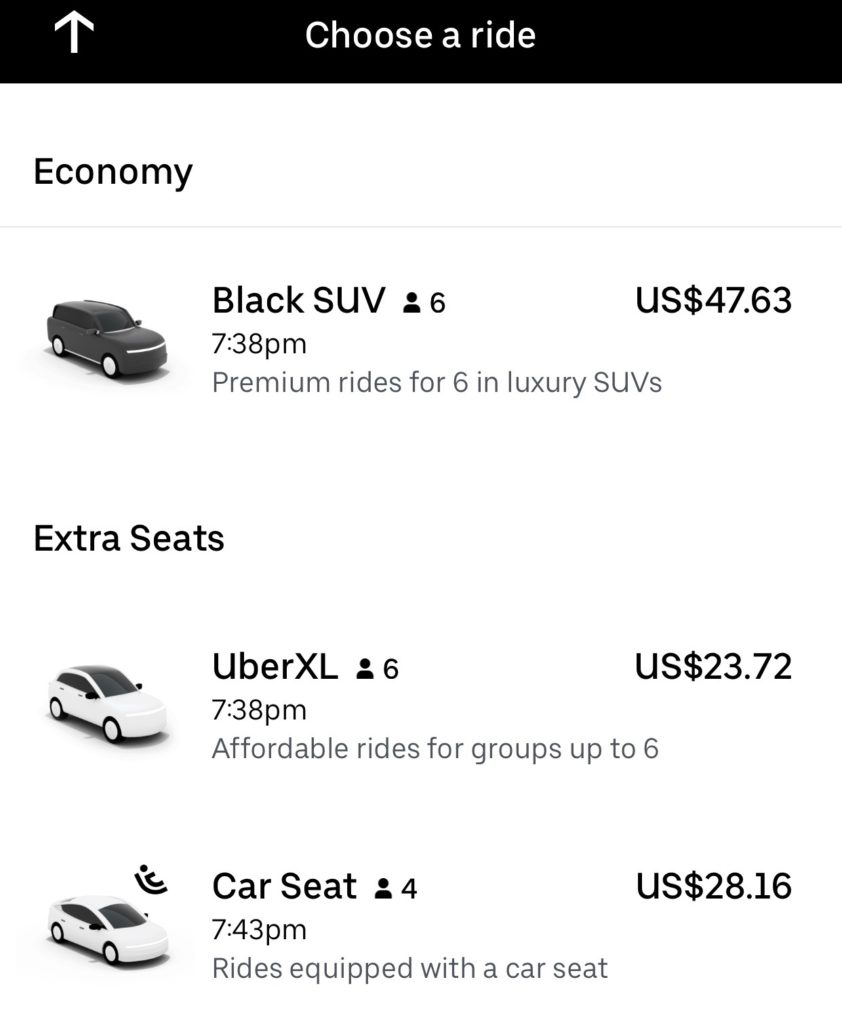 There are times with Uber and Lyft when their cars are in short supply triggering "surge pricing", in which case a cab can be cheaper. For example, on our return trip to JFK airport, our cab was a fixed price of $52 (before tip), but Uber would have been $86. On our most recent trip, we also had both Uber and Lyft cancel on us a few times which made taking a cab a better option.
In rush hour, you may be able to get places faster with the subway. We also find that the subway is more economical for going way out of town (The Bronx, Coney Island etc.) My kids have also always loved the excitement and the challenge of navigating the New York subway system.
Note: Kids 44″ in height and smaller ride the subway for free (up to 3 with each paying adult).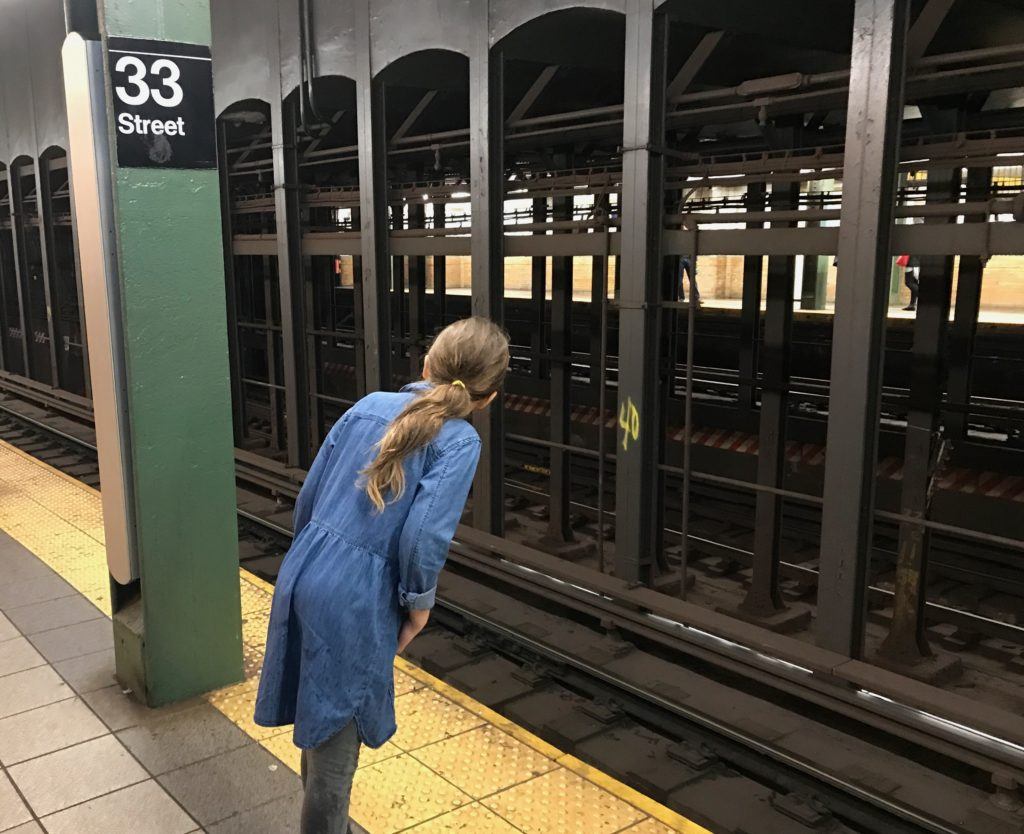 Finding Family Hotels in NYC
If you have not stayed in a New York City hotel room before, you might be shocked by how tiny and expensive they can be. It can also be a little challenging to find rooms that can accommodate a family.
I recommend booking as far out as possible to secure the best rate. Sites such as Booking.com
usually have a flexible cancellation option (without prepayment required). Personally, I like to reserve a room at a family-friendly New York hotel as soon as I have my flights booked and then cancel/change it if I find a better rate later on.
While I have two other posts on this topic (Best Family Suites in NYC and Best Hotels in NYC for Families), I typically use the following criteria when choosing a family friendly New York hotel.
Location
I like to be near either New York's Central Park (because it is just so great with kids), or Midtown which is close to many popular attractions. Do be careful with your search criteria as general searches of the city can sometime include Brooklyn and Williamsburg (both great areas – but not on the island of Manhattan).
Size
Generally, I look for a room that is more than 300 ft² (28m²). While you are not likely to spend a ton of time in your room on a family trip to NYC, you still don't need to be tripping over each other.
Brands
For what it is worth, when it comes to the best NYC hotels for families, I am a big fan of the Affinia
properties because of their relative value and large rooms (4 hotels in NYC). I also like Kimpton Hotels (3 properties in NYC) for their Kimpton Kids program extras.
As far as using sites such as Airbnb to find a vacation rental in Manhattan, please be aware that short term rentals of less than 30 days are prohibited in this city making the chance of finding a good family vacation rental in NYC difficult.
Further Reading