Last update: April 8th, 2021 at 11:48 am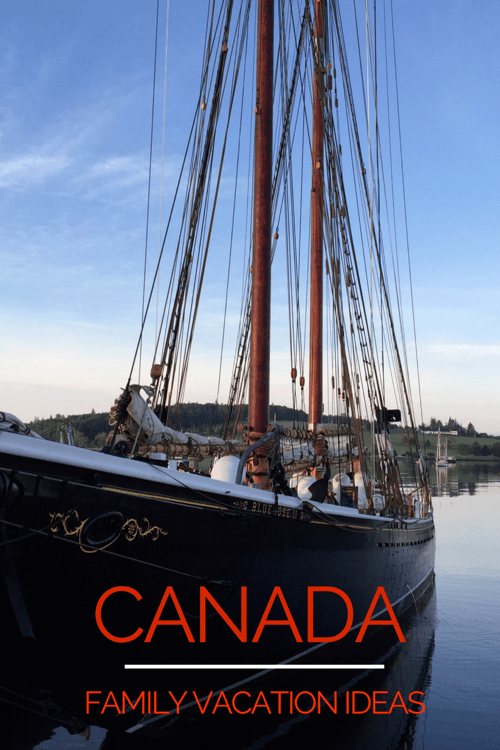 Best Family Vacations in Canada
There are many reasons why you might be considering a family vacation to Canada. This northern nation is red hot as a top family travel destination, and for Americans, it can also be very easy on the wallet (a strong USD working in your favor).
Naturally, there is a lot to see in this vast land (the world's second largest country). In this post I have reached out to top family travel bloggers to get their recommendations and guides for planning a Canada family vacation. From iceberg spotting in Newfoundland to whale watching off the coast of British Columbia, we have curated some fantastic family travel content for Canada. Get ready to get inspired !
Like Pinterest? All of the following posts are included on the Pint Size Pilot Canada Family Vacation Ideas board.
With no further ado, let's begin. We'll start in the west  — because the west is best and that also happens to be where I am from. The author admits to being slightly biased on this point.
British Columbia Family Vacation Ideas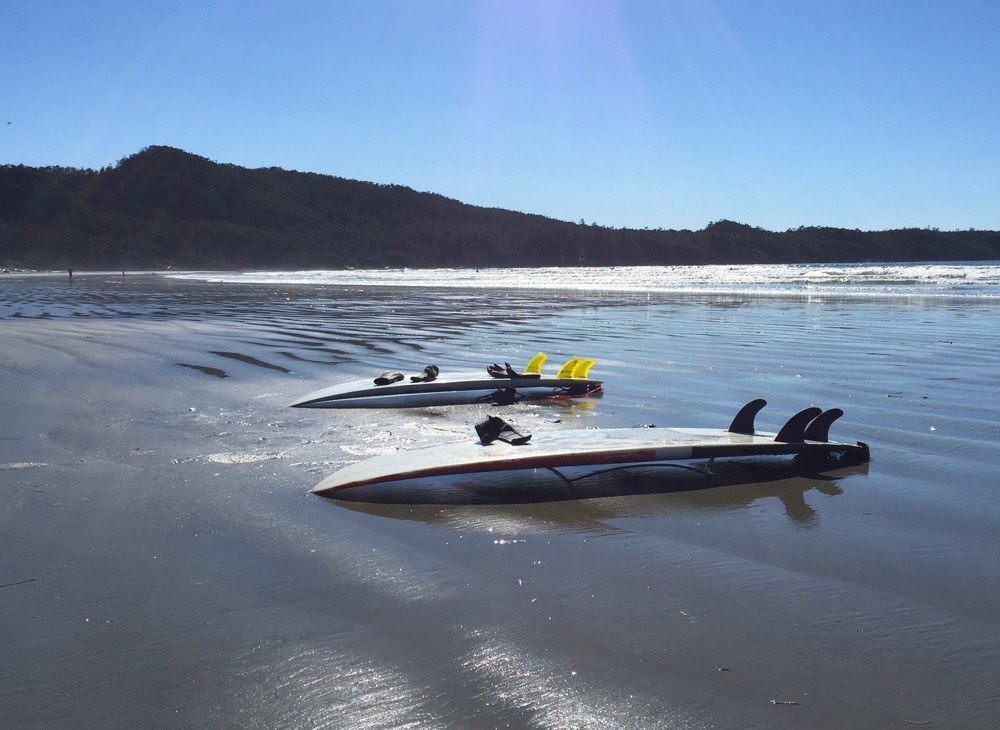 10 Things to Do with Kids in Tofino – Experience the wild and rugged British Columbia west coast with a family visit to Tofino. Katja of Globetotting explores endless sand beaches, colourful tidal pools and ancients cedar forests with her children.
Ucluelet with Kids – Visit this coastal town's very special aquarium, observe eagles and playful otters along the shoreline and go bear spotting at the local fish hatchery. Ucluelet, only a short drive from Tofino, makes for a great family travel getaway, especial when neighboring Tofino is fully booked (as it frequently is).
Vancouver Island Road Trip – Kate from Wild Tales Of shares a helpful 7 day road trip itinerary up Vancouver Island, from Victoria to Tofino.
Family Guide to Victoria – Natalie and Thang of My Wandering Family share their favourite spots in and around the quaint harborside city of Victoria, including the Royal B.C. Museum, the Victoria Bug Zoo and the Beacon Hill Children's Zoo.
15 Things to do in Victoria with Kids – The Pint Size Pilot guide to enjoying this beautiful city on the water with kids.
Victoria Wildlife Tour – Marlynn of Urban Bliss and her children explore this vibrant pacific coastal ecosystem on a boating day trip from Victoria Harbour. Seals, sea lions, eagles and so much more !
Whistler in the Summer with Kids – Vancouver travel writer Claudia shares her top Whistler activities for families via this excellent Travel Mamas guide. 
Vancouver in the Rain – Vancouver is an incredibly beautiful city that gets more than its fair share of liquid sunshine. Tamara of We3Travel offers her top tips for getting the most out of a family visit to Vancouver in the rain.
3 Days in Vancouver with Kids – Lisa of Mom Voyage shares her top family friendly Vancouver recommendations for this beautiful city on the water.
Top 5 Family Friendly Dude Ranches – British Columbia isn't just about the coast. Head into the sunny interior to try one of a number of fantastic family-friendly B.C. dude ranches.
Alberta Family Vacation Ideas
The Ultimate Alberta Road Trip – Erin Bender and family share details of their great Alberta road trip adventure, covering Jasper, Edmonton, Drumheller, Calgary, Banff and Lake Louise on their popular family site Travel with Bender. Find more great travel inspiration from Erin at explorewitherin.com.
Calgary with Kids – Jody Robbins shares her top 5 spots to visit in Calgary with kids through the popular family travel site Travel Mamas. See also her highlights of one of this city's top summer events — The Calgary Stampede.
Exploring Banff with Kids – Claudia of The Travelling Mom offers expert advice for exploring Banff's beautiful lakes, mountains and glaciers with kids.
Jasper National Park – Carmel of Road Trips for Families visits one of Canada's crown jewels on a family road trip adventure. Highlights include a rafting trip on the Athabasca River and a Harley Davidson tour through this beautiful national park.
Saskatchewan and Manitoba Family Vacation Ideas
Not to Miss Experiences in Saskatchewan – Colleen of Travel Mamas gives us a rundown of her top Saskatchewan vacation experiences to enjoy with kids.
Polar Bears and Belugas in Churchill, Manitoba – Cacinda of Points and Travel shares one of the most special Canadian experiences, watching the beluga and polar bear migration in northern Manitoba on a Canadian wildlife safari.
Ontario Family Vacation Ideas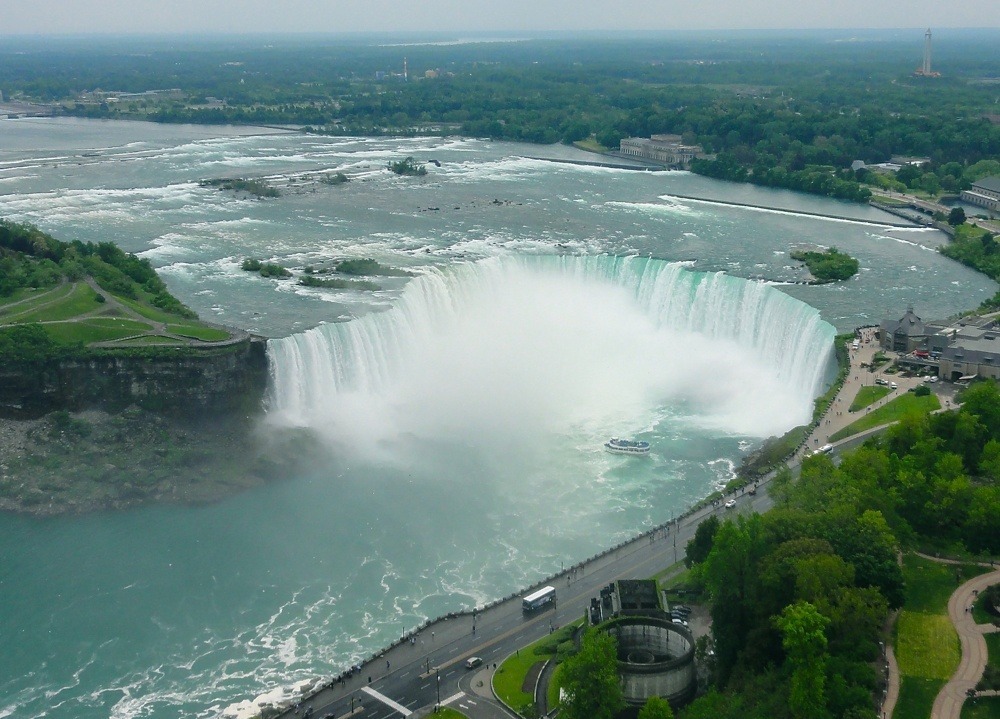 50 Things to Do in Toronto with Kids – Sarah of Solo Mom Takes Flight will keep you and your kids busy for weeks with this excellent post on family-friendly activities to enjoy during a Toronto summer.
5 Stunning Ontario National Parks – Escape to nature with the Wandering Wagners and their guides to these beautiful Ontario National Parks (Free in 2017 with the Parks Canada Discovery Pass!)
Discover Muskoka – Cottage country is a big deal in Ontario with Toronto residents fleeing the city in droves during the summer to enjoy boating, fishing and general lakeside fun. Huffington Post contributor Audrey shares her top suggestions on how to enjoy Muskoka to the fullest.
Niagara Falls with Kids – The falls themselves are pretty awe-inspiring, but David of Adventures by Daddy also shares some of his favourite parks, walks and gardens in the area.
Top 10 Things to do in Ottawa with Kids – Expert family traveler Bethaney of Flash Packer Family shares her top family attraction recommendations for a visit to Canada's capital city with kids.
Quebec  Family Vacation Ideas
Top 10 Things to do in Montreal with Kids – Marta of Learning Escapes heads to Montreal with her family and shares her top kid-friendly picks.
Quebec City in the Summer with Kids – A family vacation guide to this charming French Canadian city courtesy of Travel with Bender. Find more great travel inspiration from Erin at explorewitherin.com.
Atlantic Canada Family Vacation Ideas
Interesting geographical tidbit: The Canadian Maritimes consists of New Brunswick, Nova Scotia and Prince Edward Island (P.E.I.). If you want to include Newfoundland and Labrador, then you say Atlantic Canada.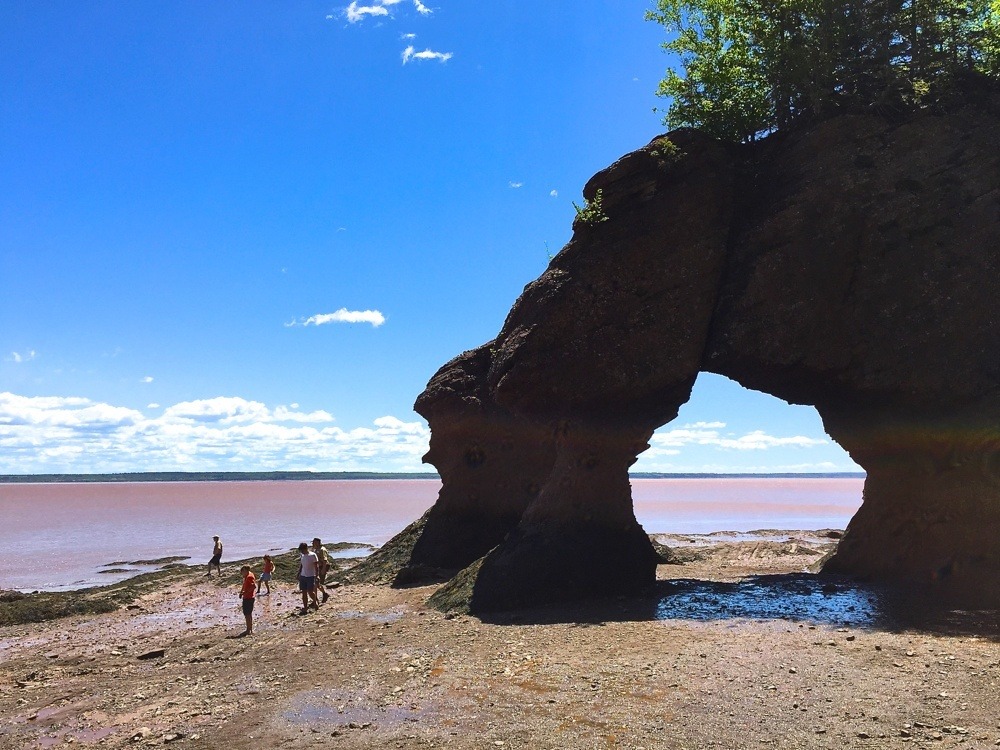 A Guide to Moncton, New Brunswick with Kids – From an East Coast lobster cruise to visiting the incredible Hopewell Rocks, see these top suggestions for a family adventure in and around Moncton from Pint Size Pilot.
Family Attractions Near Halifax, Nova Scotia – Julie of Road Trips for Families covers all the top spots for families including Peggy's Cove and The Bay of Fundy on this one week road trip.
Rafting The Tidal Bore, Nova Scotia – Allison of Tips for Family Trips enjoys the unique experience of river rafting on a tidal bore in Nova Scotia.
A Guide to St. John's, Newfoundland with Kids – Pint Size Pilot
Puffin and Iceberg Spotting in Newfoundland – Kari of Active Kids Club takes her family on a special Newfoundland adventure that includes puffin and iceberg spotting.
PEI Kids – The Top Things to do in PEI with Kids – So much more than Anne of Green Gables, see Pint Size Pilot's recommendations for a family visit to P.E.I.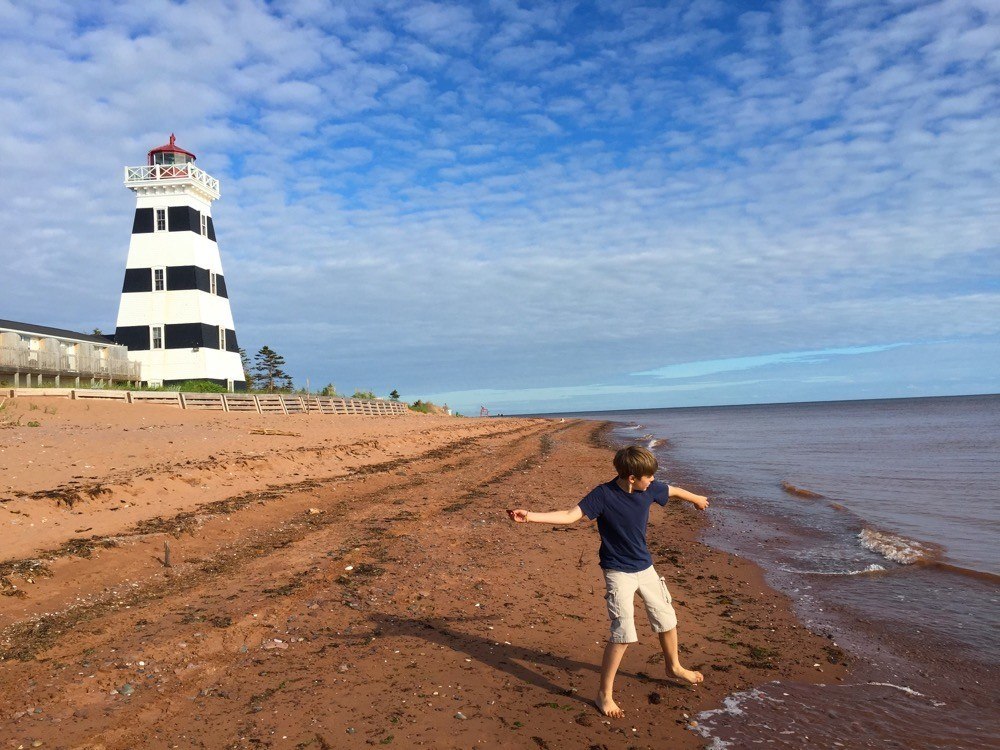 Want more ideas for a Canadian family holiday? See Keep Exploring from Destination Canada.
Enjoyed the read?  Please follow Pint Size Pilot on Facebook, Pinterest and Instagram.
Affiliate Disclosure: This post  contains several affiliate links (including Amazon), which means that should you decide to make a purchase via one of those links, I will be paid a small commission which I use to help run this site. No extra cost will be incurred by you. For more information, please see our Terms of Use and Privacy Policy. Thank you very much for your understanding and support of Pint Size Pilot.
You May Also Enjoy the Following Posts:
10 Epic Summer Adventures for Kids in Canada
A Guide to Halifax Nova Scotia, with Kids
A Guide to St. John, New Brunswick, with Kids
A Stay in a Lighthouse on Prince Edward Island
Building Sandcastles with a Master Builder on P.E.I.