Last update: April 30th, 2021 at 09:53 am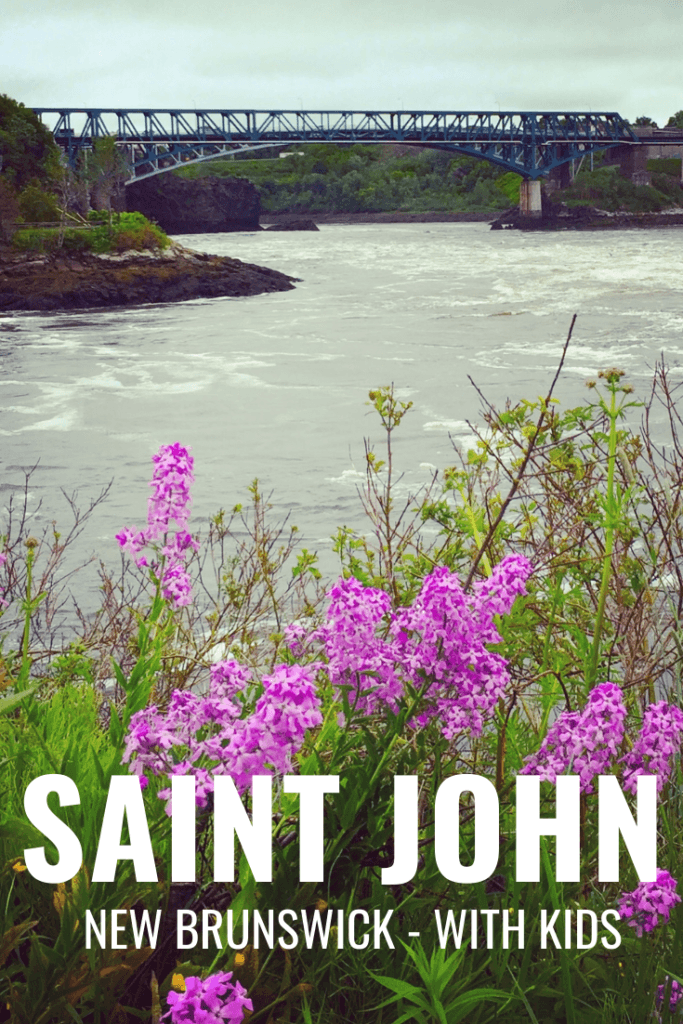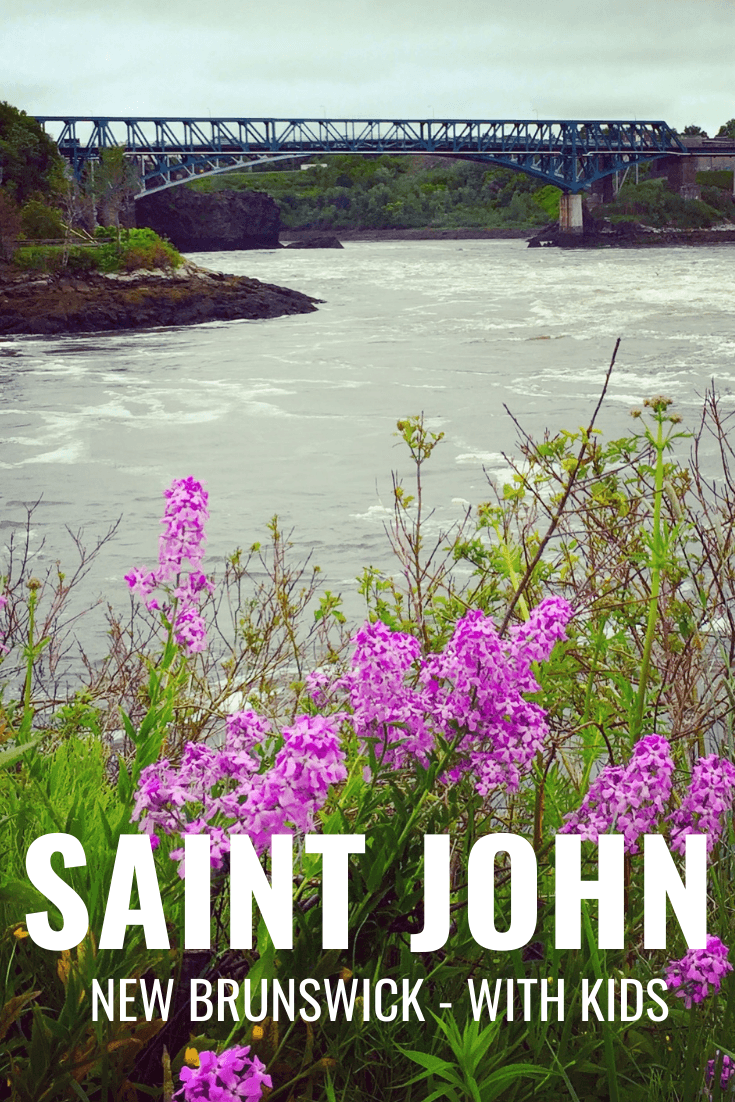 Affiliate Disclosure: As an Amazon Associate I earn from qualifying purchases. This post on Saint John, New Brunswick with kids may also contains additional affiliate links. For more information, please see our Terms of Use and Privacy Policy.
Top Things to do in Saint John, New Brunswick with Kids
Quite frankly, I didn't know what to expect from the city of Saint John, the first stop on our family Maritimes adventure that would eventually take us through 2600 kilometers of New Brunswick, Prince Edward Island and Nova Scotia.
Having recently visited some rather large cities with the kids (NYC, San Francisco), I found Saint John's charming brick buildings and compact downtown core to be refreshingly easy to navigate. In fact, Saint John has the shortest, and steepest main street in all of Canada (King Street).
The other very interesting thing about this city's layout is that from the harbour, you can actually ascend King Street without ever going outdoors, traveling through a series of tunnels and escalators (passing by the Aquatic Centre, the famed Saint John Market, the New Brunswick Museum and more).
We were lucky enough to have several days to explore the city and nearby attractions. Take a quick peek at this video, or read on to learn about what we loved for families visiting Saint John.
Disclosure: On this Maritimes trip, I worked in conjunction with Tourism New Brunswick, Tourism P.E.I. and Tourism Nova Scotia to share our experiences in their regions. Partial expenses were covered by these entities and their tourism partners.
1. The Reversing Rapids
What happens when the Bay of Fundy tides collide with the Saint John River? Super cool whirlpools, waterfalls and rapids! We visited this incredible natural phenomena at low tide, but then found ourselves returning several times to see what it looked like when the tide changed.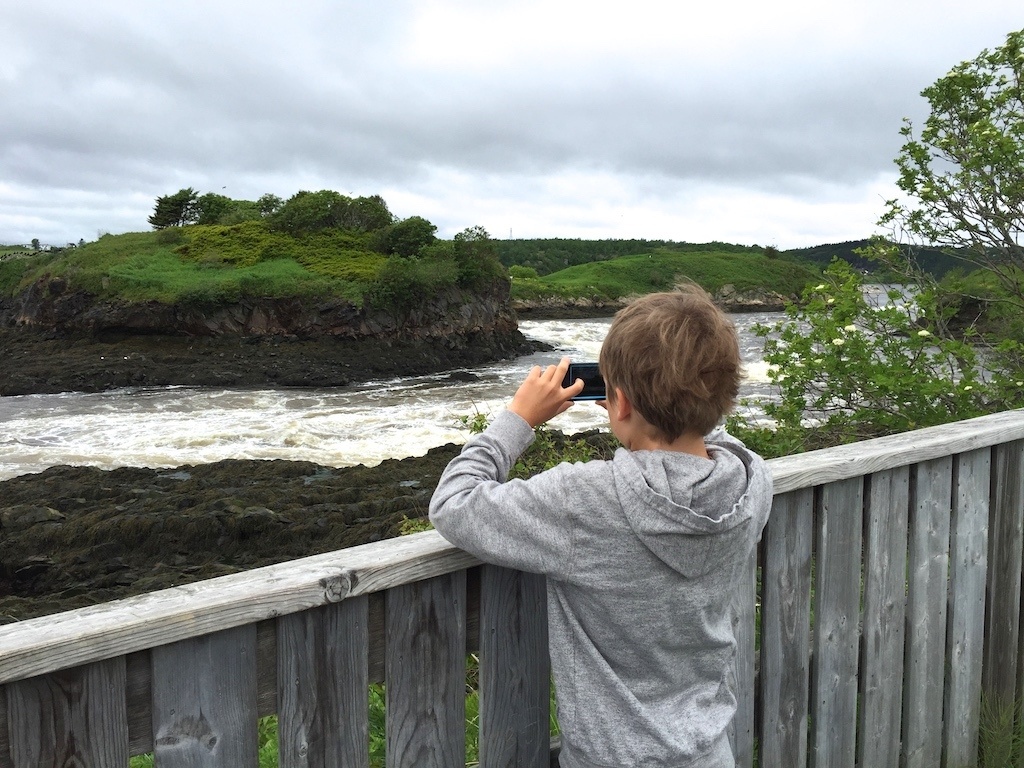 2. The New Brunswick Museum
I always worry a bit about my children getting fidgety on a museum tour, but right from the moment we met him, our excellent guide Stephen at the New Brunswick Museum had my kids enthralled by the Maritimes. From the Wind, Wood and Sail exhibit to the Hall of Great Whales – this is the perfect place to learn about the history of this region.
The museum also has a large craft and play area for children and regular programs and activities for families. Be sure to check the New Brunswick Museum calendar of events before visiting.
3. The Saint John City Market
Designed with a roof that resembles an inverted ship's hull, this market is the oldest continuing farmers' market in Canada. We enjoyed strolling through in the morning watching the fishmongers lay out the daily catch and the artisans setting up their stalls. Foodies may also be interested in the daily tasting tour. (See Saint John City Market website.)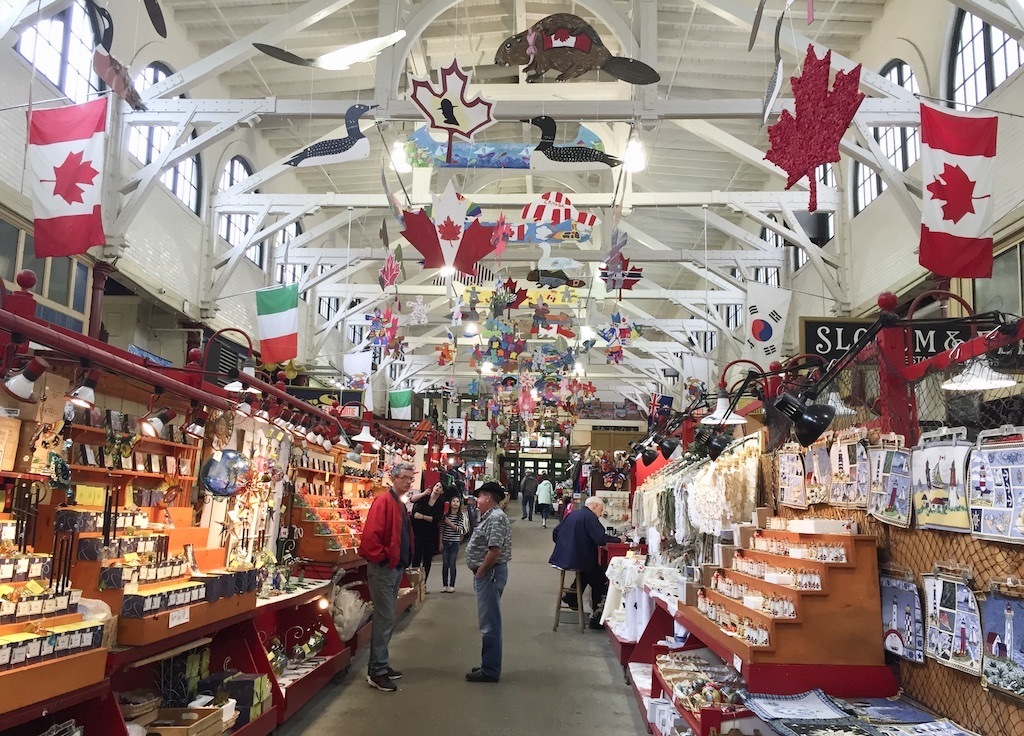 4. TimberTop Adventures
Just a 10 minute drive from the center of town you will find TimberTop – one of Canada's largest treetop aerial adventure parks. You can climb ladders, navigate suspended bridges, climb rock walls and fly between trees on zip lines.
TimberTop has two different circuit adventures. The "Go Wild" is designed for kids 8 and above. The "Low and Go" is tailored for those 5 years and up (with their guardian). Read reviews on Tripadvisor or learn more at Timbertop.ca.
5. The Canada Games Aquatic Centre
This pool facility is located right near the harbour and is the perfect place to exhaust active children. My kids were particularly impressed with the waterslide that drops off like a diving board at the end. See Canada Games Aquatic Centre website for family swim times.
6. Market Square and Festival Place
We very much enjoyed spending time down around the riverfront boardwalk and patio restaurants of Market Square. As our visit coincided with the start of summer leading into Canada Day, there were music performances every night as well as beach volleyball set up.
To see which events are on during your visit, be sure to check the Market Square schedule.
7. Day Trips from Saint John
They are plenty of interesting things to see nearby Saint John, including Stonehammer Geopark, Irving Nature Park, and the Cherry Brook Zoo.
We took an afternoon and drove to St. Martins, a picturesque town with a lovely fisherman's cove, covered bridge, pebble beach and really cool sea caves.
This area is also the gateway to the Fundy Trail Parkway with its scenic lookouts, beaches, suspension bridge and wildlife viewing. You could easily spend a day exploring the Fundy Trail area, so pack along a lunch and enjoy a picnic with spectacular views.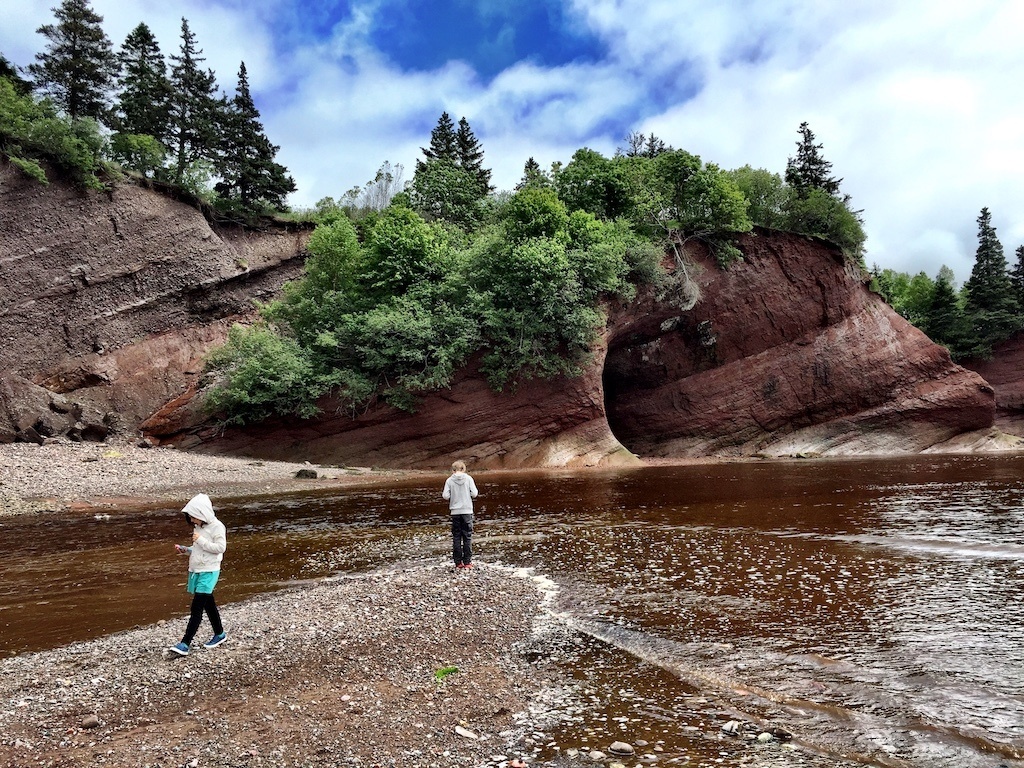 Family Restaurants in Saint John
Saint John has been coming into its own in terms of the local food movement and upscale gastro pubs. With some excellent recommendations, we enjoyed fine meals at Saint John Ale House and Britt's Pub – both of which catered easily to kids.
While it doesn't really qualify as food, my kids were also delighted by the eclectic candy store Freak Lunchbox.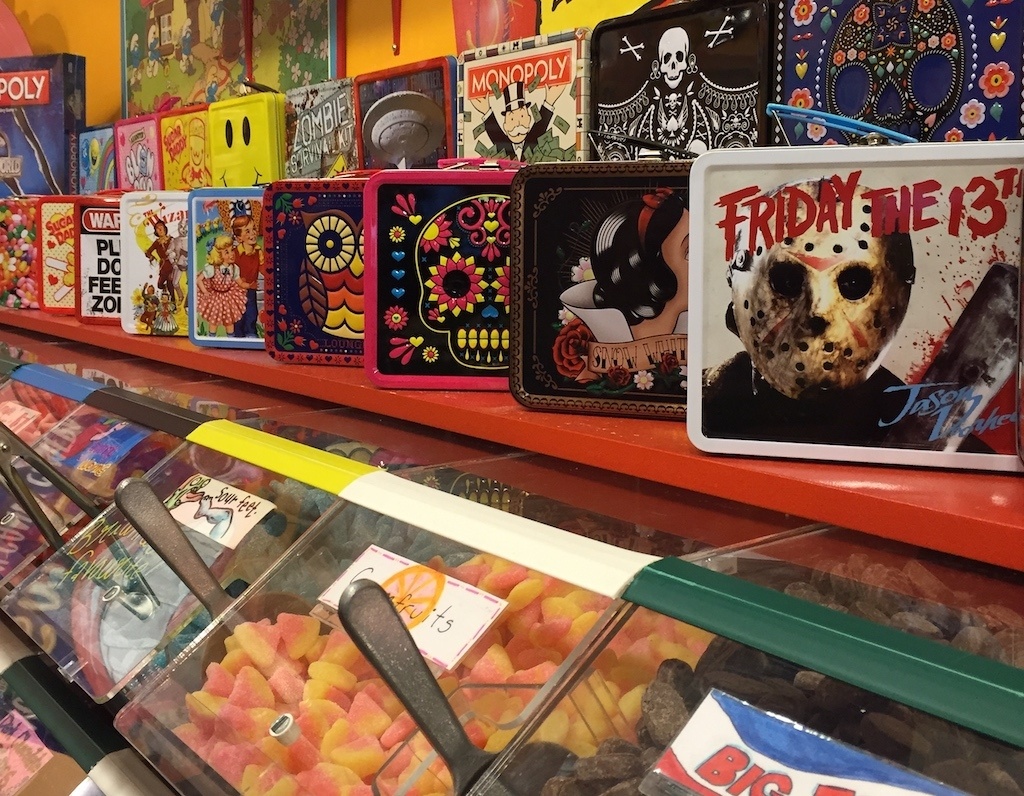 Discover the top restaurants in Saint John as ranked by Tripadvisor.
Family Hotels in Saint John, NB
During our visit we stayed at the Hilton Saint John which is conveniently located right on the harbour front and close to many attractions. The property offers some well priced packages that include breakfast, wifi and parking. It also has a small pool (although there is an excellent aquatic centre very close by).
See reviews for the Hilton Saint John on Tripadvisor or check rates on Booking.com.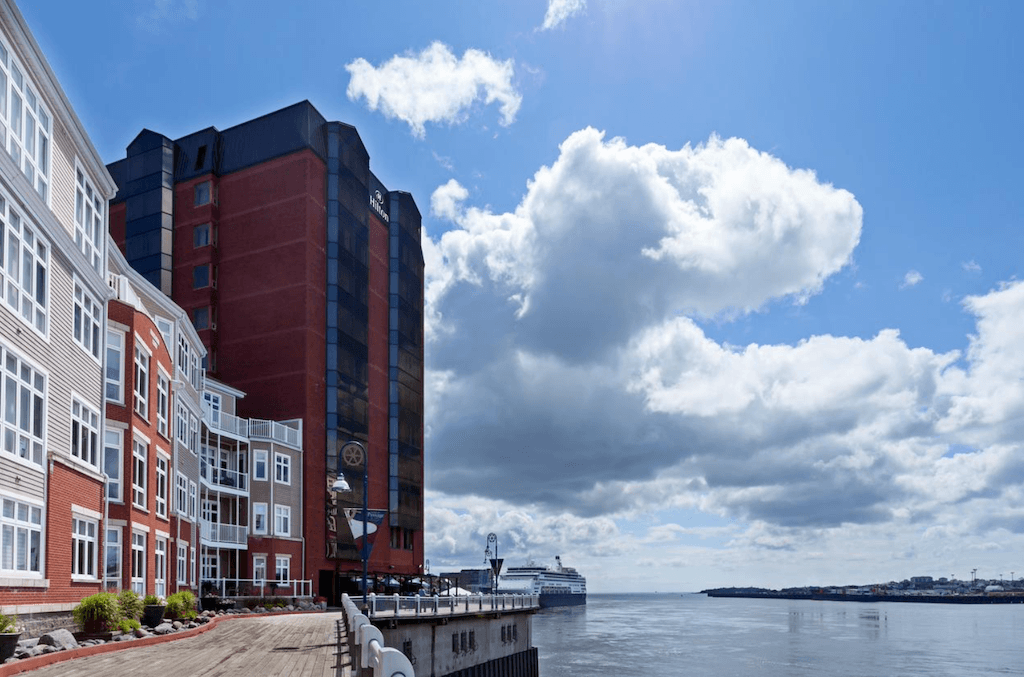 See also the top 10 hotels in Saint John as recommended by Booking.com and Tripadvisor.
Getting Around Saint John, NB
Although we had rented a car for our Maritimes road trip, we found the city of Saint John to be very walkable. In inclement weather, you don't even need to venture outdoors as you can visit the attractions along the indoor tunnel system by King Street (the market, the museum etc.).
More Information
For more information on things to see and do in Saint John, New Brunswick with kids, be sure to check out the Discover Saint John website.
See also the top things to do in Saint John, New Brunswick with kids on Tripadvisor.
Related Posts
We did a 16-day Canadian Maritimes road trip with our kids starting and finishing in Halifax. The trip included New Brunswick, P.E.I. and Nova Scotia. Please see all the posts from our trip below.