Last update: September 8th, 2022 at 09:11 am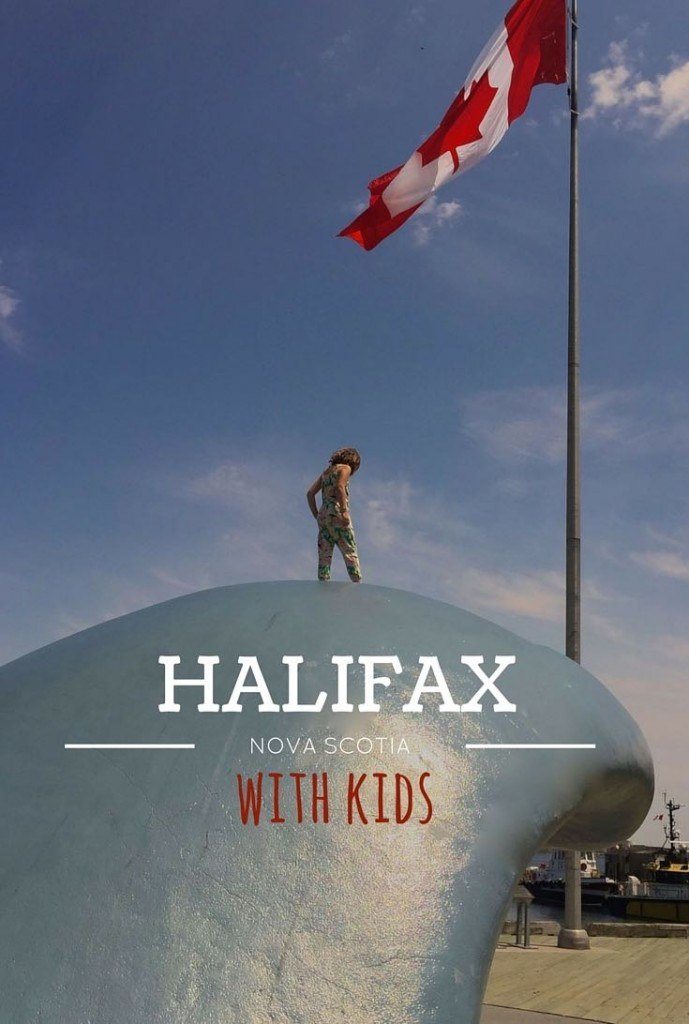 Affiliate Disclosure: As an Amazon Associate I earn from qualifying purchases. This post also contains additional affiliate links.
Halifax with Kids – Intro
It seemed so suitably Maritimes. After enjoying a beautifully sunny day checking out all the stuff to do in Halifax with kids, our family was excited to climb to the top of the city's landmark Citadel Fort, to watch a fabulous display of fireworks. Doubt set in, however, since the further we climbed up the hill, the thicker became the fog (eventually reaching pea soup density).
At the top, we received word that the fireworks had been cancelled, although it did not dampen our spirits (no pun intended). The eerie mist was a classic reminder of how temperamental the weather could be in this part of the world.
Fireworks or no fireworks, we enjoyed a great couple of early summer days exploring many of the family activities Halifax had available to us. Please read on to learn about our favourites.
Disclosure: On this Maritimes trip, I worked in conjunction with Tourism New Brunswick, Tourism P.E.I. and Tourism Nova Scotia to share our experiences in their regions. Partial expenses were covered by these entities and their tourism partners.
12 Things to do in Halifax with Kids
Wondering what to do in Halifax with kids? Fear not, we have you covered! Please see our carefully curated list of top Halifax kids activities.
(Not quite what you were looking for? See also Viator's top Halifax tours.)
Family Fun Halifax Video
In a hurry? Get a quick peek at the top Halifax children's attractions in this 1 min. video.
1. The Citadel
Perched on a hilltop that allows for unobstructed views of the Halifax harbour, this fort was built in 1749 to protect the city. Daily events allow visitors to step back in time and experience what the soldiers did more than two and a half centuries ago. Be sure to check their special events page so you don't miss out on a fun and educational experience. (See website.)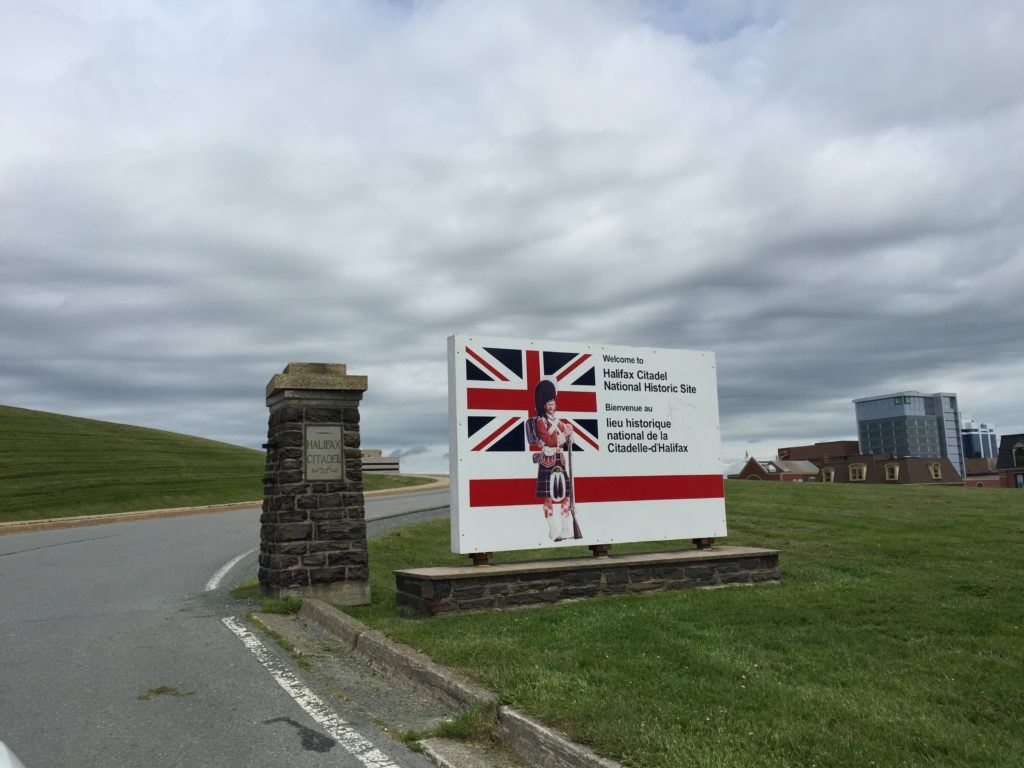 2. The Halifax Waterfront Boardwalk
Not only does this harbourside walkway have great views, it often plays host to many of the city's festivals. Our kids enjoyed looking at some of the interesting ships, eating from the food carts, exploring the public art and playing in the playgrounds (especially loved by children seems to be the giant wave).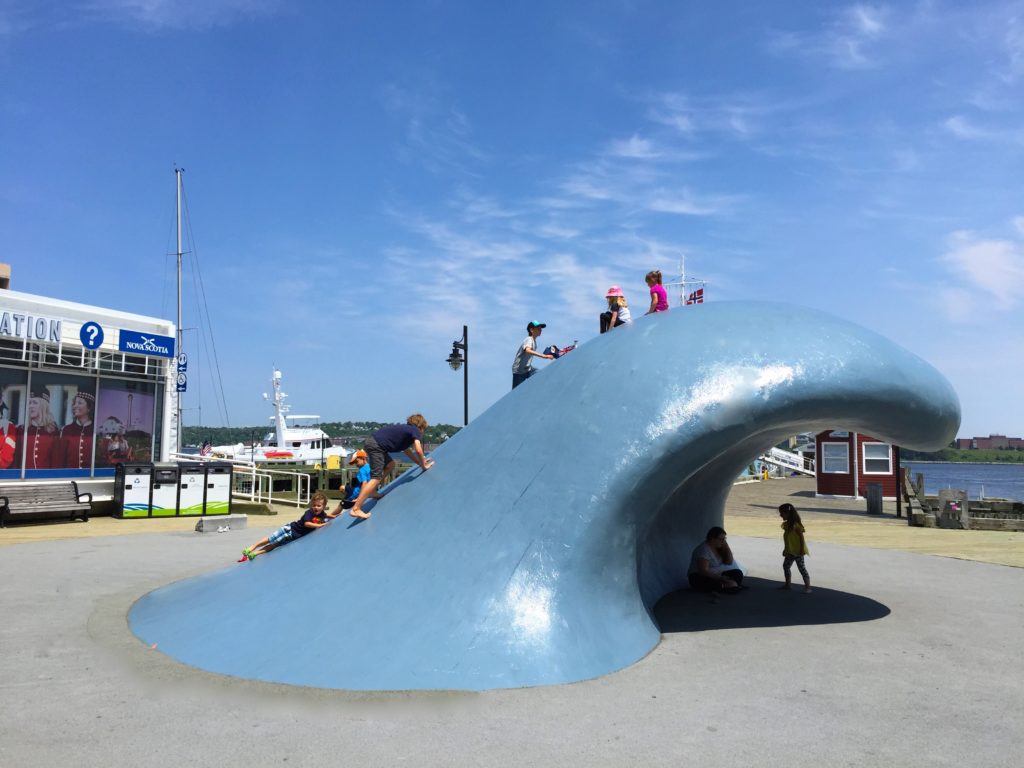 3. The Canadian Museum of Immigration at Pier 21
Pier 21 was the gateway to Canada for one million immigrants between 1928 and 1971. Through many interactive exhibits, this museum does a very good job at capturing the essence of what it may have been like to arrive in this foreign land many years ago. I am always hopeful when entering a museum with my children that they will remain engaged for more than 5 minutes.
I was quite thrilled to discover that this museum (and the excellent craft station) kept my kids busy for at least 30 minutes while I explored around them. Especially interesting to me was the fact that Canadians can research their family history in the archives downstairs and that the museum has volunteers you can chat to who actually arrived in Canada via this building. (See website for more information.)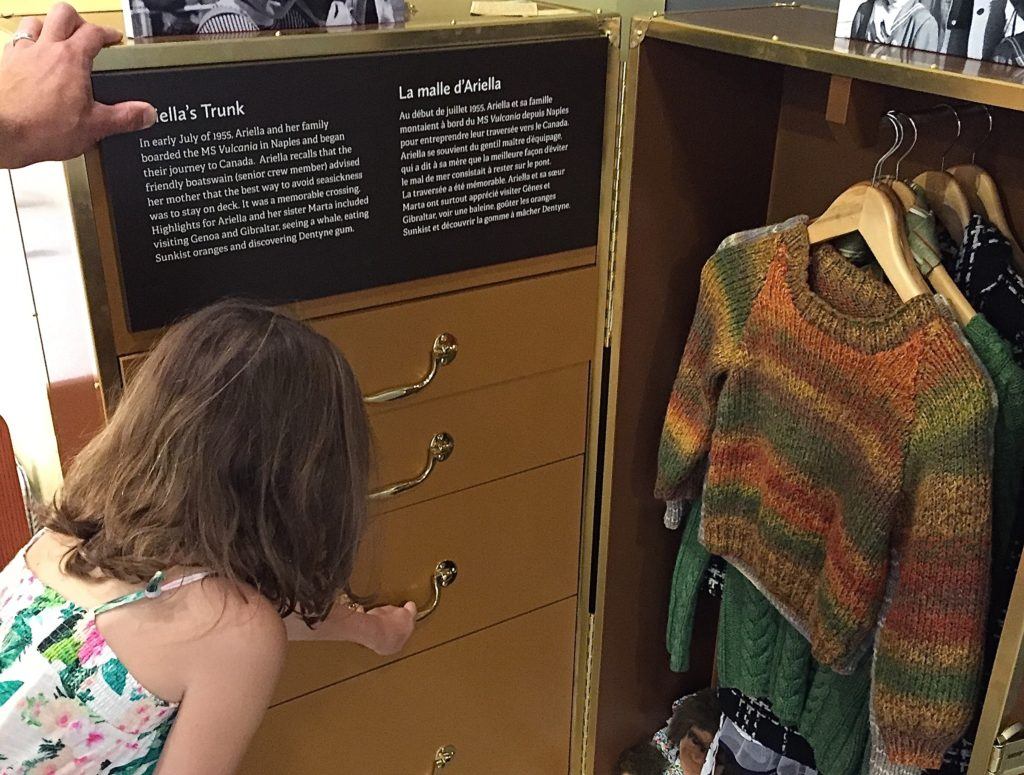 4. The Discovery Science Centre
With many hands-on science experiments, The Discovery Centre is a perfect place for busy kids to burn off some energy. It features dynamic exhibitions, a digital planetarium, live demonstrations and interesting science programs for all ages. My kids were particularly fascinated by the hurricane simulator and the giant bubble maker (that envelopes your whole body). For more information on the Discovery Centre, see website.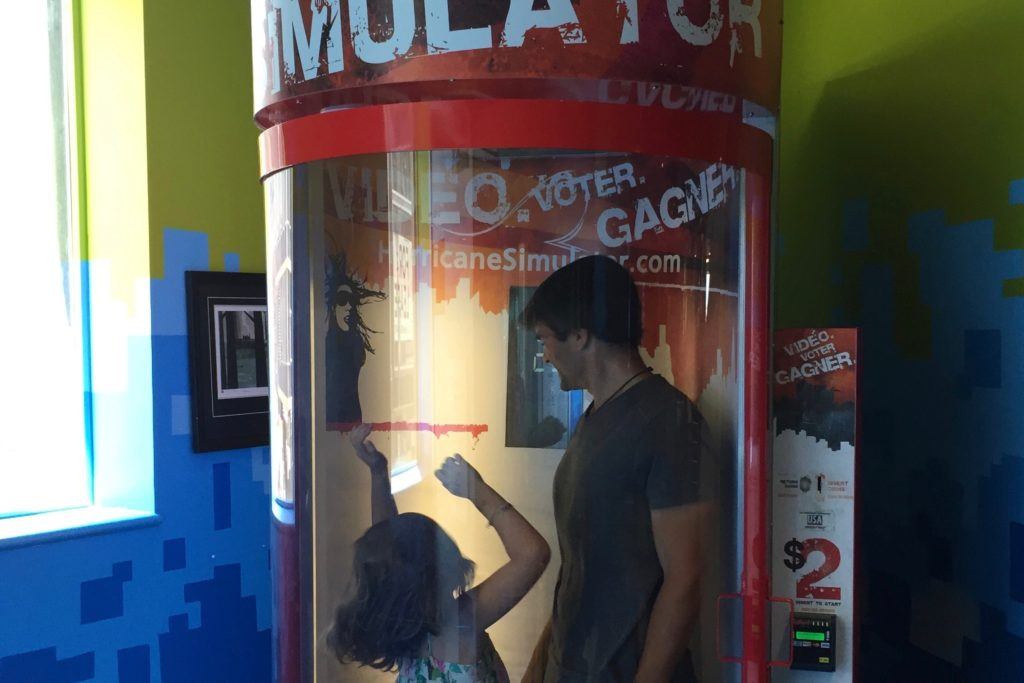 5. The Maritime Museum of the Atlantic
Located right on Halifax's waterfront boardwalk, the Maritime Museum of the Atlantic is a perfect place to learn about Nova Scotia's rich maritime history. Exhibitions include the art of small craft boatbuilding to World War Convoys, the Days of Sail to the Age of Steam, the Titanic to the Halifax Explosion (be sure to watch the fascinating film).
My kids were quite intrigued by the replica Titanic deck chair and the fact that they could go aboard the CSS Acadia ship that is docked outside. For more information and special events, see website.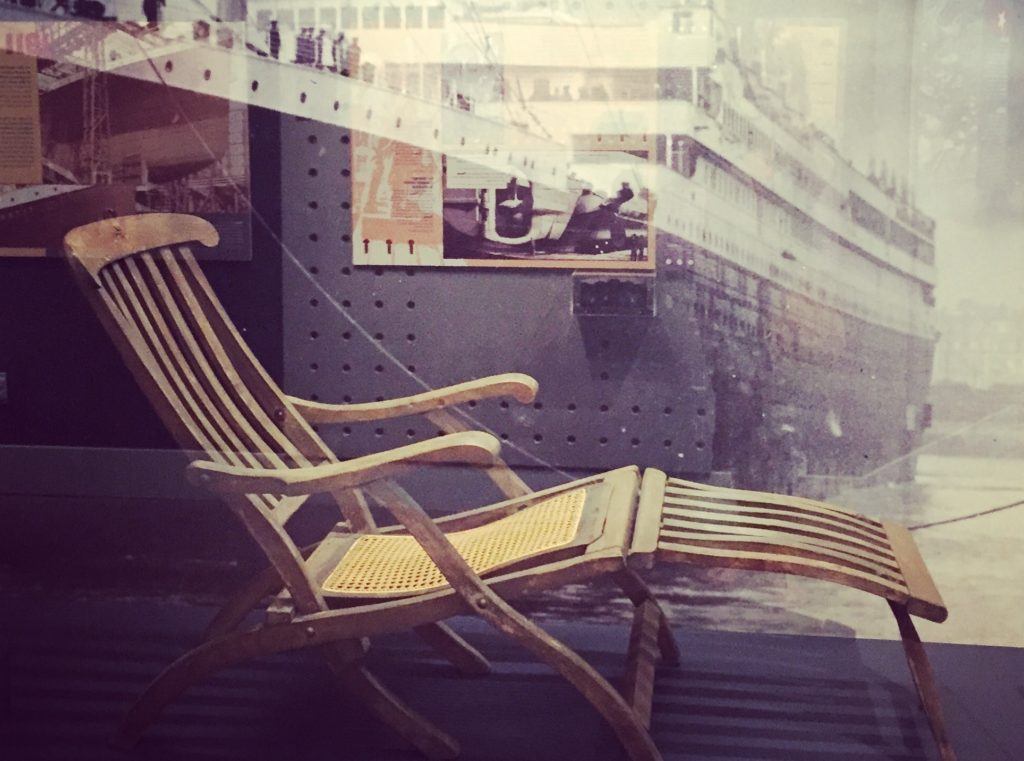 6. Family Events Halifax
Halifax knows how to throw a great party. From the world famous Busker Festival to the International Tattoo (bagpipes), there seems to be something fun going on almost all the time. Be sure to check the Discover Halifax Events directory, before planning a visit so as not to miss out.
7. Halifax Ghost Walk Tours
Arguably not for all children (my youngest was in – my eldest was definitively out), the Ghost Walk of Historic Halifax is a very popular city tour. Starting from the old town clock at the Citadel, you make your way towards the harbour with many eerie tales and creepy stops along the way (like the cemetery).
For upcoming dates see Halifax Ghost Walk tours.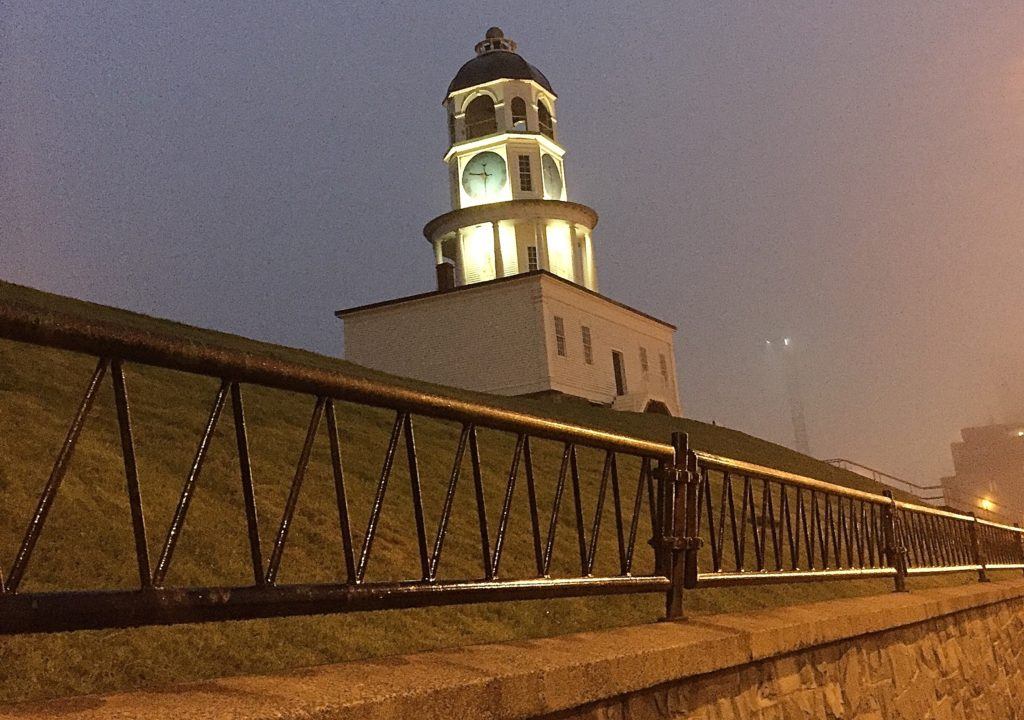 8. Board Game Cafes
Popping up in cities across North America are old fashioned board game cafes. Although we have not visited this one, our family had a great time at one in Victoria, B.C. In Halifax you can get your gaming fun on at Roll the Dice and The Board Room Game Cafe.
9. Harbour Tours
I find that a wonderful way to explore a waterfront city is by boat. There are a number of family friendly Halifax boating options including taking a Harbour Hopper Tour, riding on Theodore the Tugboat and even taking a family sailing lesson. See some of the top rated Halifax Harbour tours on Viator.
10. The Central Library
One of Halifax's most modern architectural additions, the Central Library features 5 levels, 2 coffee shops, a specific children's area, and sweeping views of the city, all the way to the Citadel. If you are looking for family things to do in Halifax that are suitable for toddlers and babies, you should check out their daily drop-in programs. See the What's On tab on the Halifax Public Libraries page.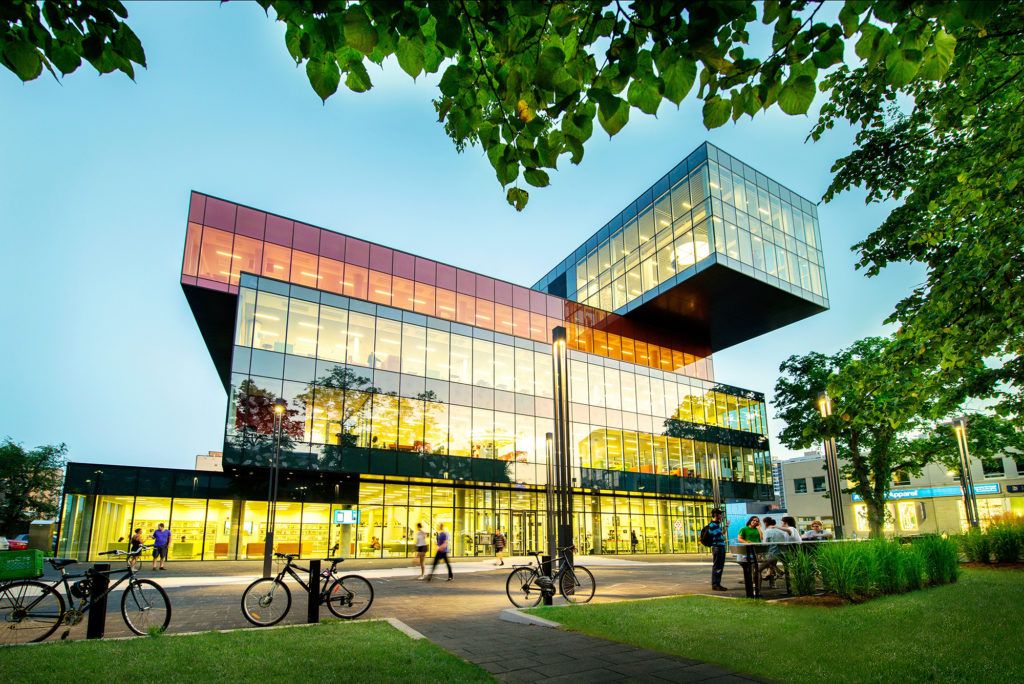 11. Halifax Escape Rooms
Although they can be hard to please, if you are visiting Halifax with a teen, they may even crack a smile after a visit to one of they city's many escape rooms (5 at the time of this post including The Great Escape, Captured and Trapped). See Tripadvisor reviews here.
12. Peggy's Cove Day Trip
It is so close to Halifax (a 45 minute drive), that Peggy's Cove Lighthouse just had to be included as part of this post. While we had seen many lighthouses on our Maritimes road trip, this was definitely the most spectacular. The rugged coast and waves are simply mesmerizing, but the biggest hit for my kids was all the rocks to climb on (many local families go just for this).
Read more about Peggy's Cove with kids here. If you do not plan on renting a car in Nova Scotia, you may want to consider a day trip to Peggy's Cove. See the most popular Peggy's Cove day trips on Viator.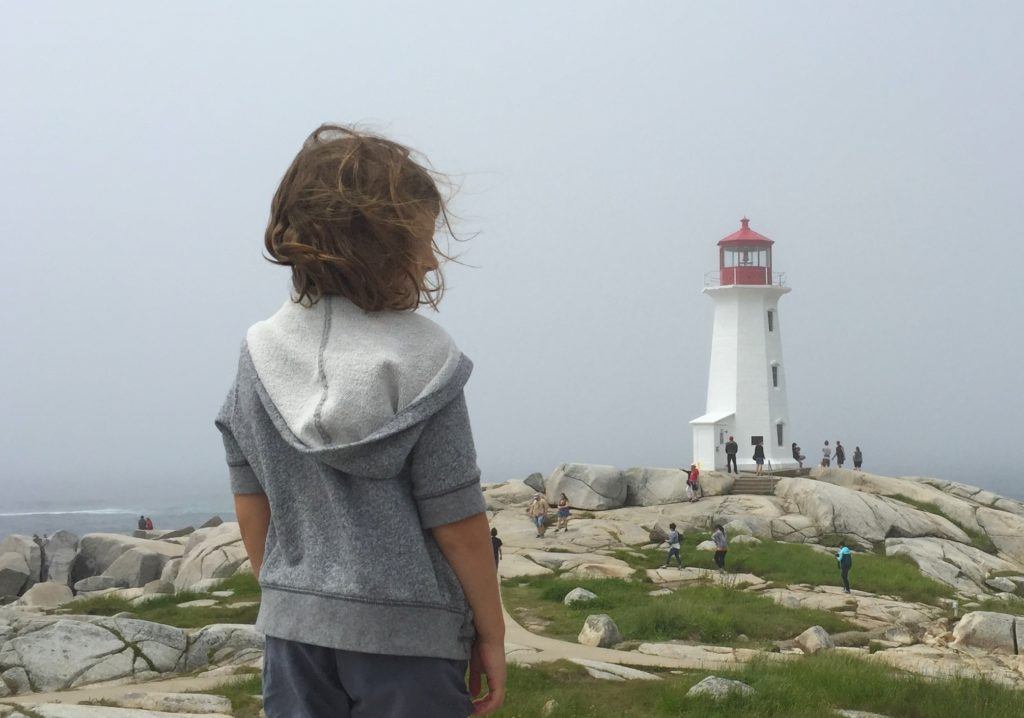 Where to Stay in Halifax
Halifax is quite a small city and most of the attractions are central, making them an easy walk from most hotels. That said, in this section I will make a few recommendation on where to stay in Halifax with kids.
Best Family Hotels Halifax
If you are looking for a hotel that offers the option of a suite, which can be a budget saver as well as a more comfortable choice with a group, I like the following two properties.
The Cambridge Suites
A modern hotel situated in the centre of downtown Halifax. The rooftop patio features stunning views of the city. Citadel National Historic Site is a 2 minutes' walk away. Guest suites are equipped with microwaves and mini-refrigerators. Complimentary breakfast buffet included. Read Tripadvisor
reviews or check rates on Booking.com.
The Hollis by Double Tree
With stunning views of the historic harbour, this all-suite hotel offers relaxing facilities in an ideal location in the city's business and entertainment district. The property is just a 5 minute walk from the historic waterfront and many fine restaurants, museums and shops. Features include an indoor pool, hot tub and fitness centre. Read Tripadvisor
reviews or check rates on Booking.com.
If you are looking for something a little more luxurious and full-service. I like the following two properties.
The Prince George Hotel
Set in the heart of downtown, only 210 metres from the Scotiabank Centre, this hotel offers luxurious guestrooms, first-rate services and an award-wining restaurant. Read Tripadvisor
reviews or check rates on Booking.com.
The Sutton Place
This gorgeous new property began welcoming guests in 2021. Their stylish double queen and executive suite rooms are perfect for families. Read Tripadvisor
reviews or check rates on Booking.com.
See also: Top Halifax Hotels on Booking.com
Vacation Rentals in Halifax, Nova Scotia
Another option for family accommodation in Halifax would be to go the vacation rental route. Both Vrbo
and Airbnb offer some great house and apartments rentals in Halifax, which can save you money if you are staying for more than a couple of days.
Related Posts
We did a 16-day Canadian Maritimes road trip with our kids starting and finishing in Halifax. The trip included New Brunswick, P.E.I. and Nova Scotia. Please see all the posts from our trip below.