Last update: May 1st, 2021 at 05:18 pm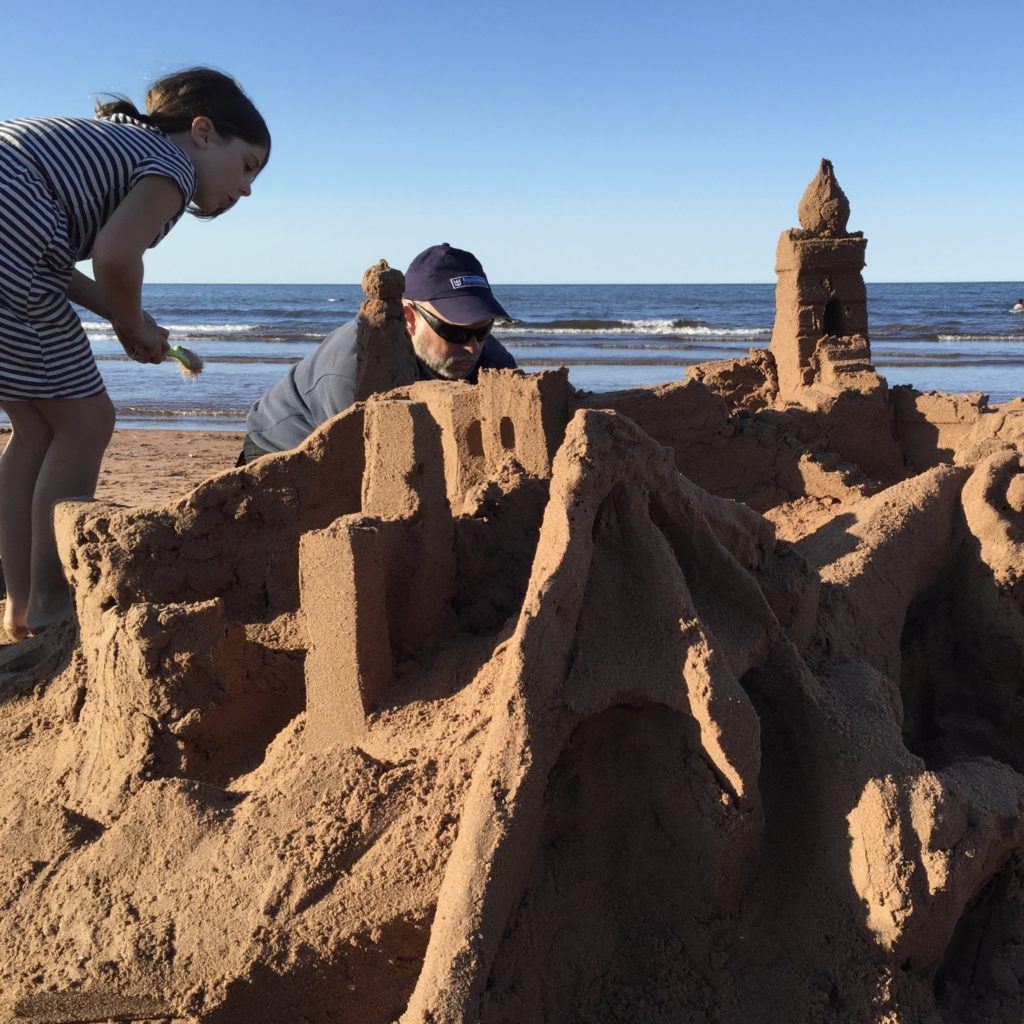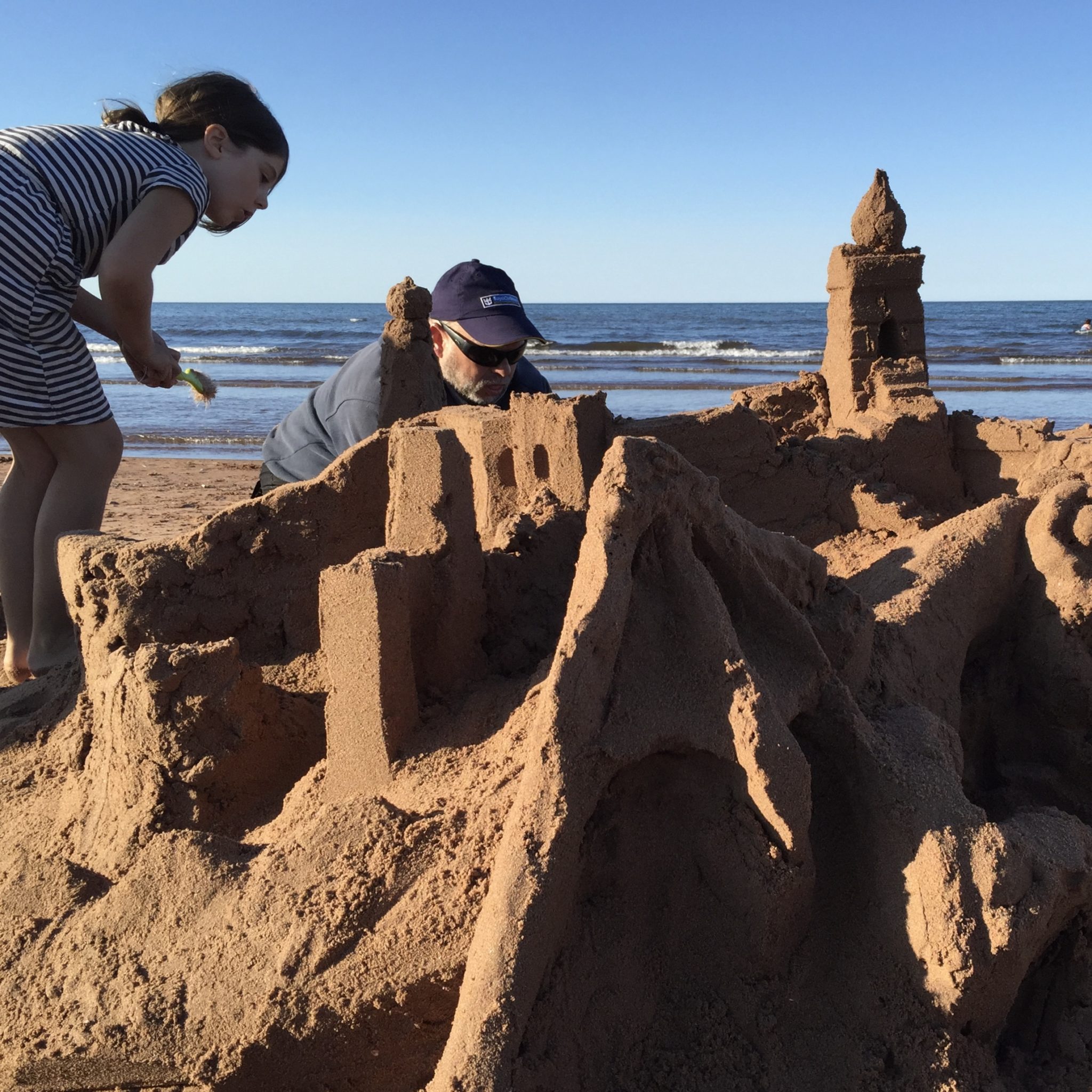 Disclosure: On this Maritimes trip, I worked in conjunction with Tourism New Brunswick, Tourism P.E.I. and Tourism Nova Scotia to share our experiences in their regions. Partial expenses were covered by these entities and their tourism partners.
While researching family-friendly activities for a trip to Prince Edward Island, I stumbled across something that seemed custom tailored for our family – building a sandcastle with a sand sculpting expert. Having long made a tradition of building sandcastles while on beach vacations, we were excited at the prospect of actually learning some proper technique for our temporary towers.
During the summer months, P.E.I. artist Maurice Bernard takes a break from painting and hits the beach to offer some special sandcastle building sessions.
As we crossed over the Confederation Bridge onto the island, I decided to give him a call to see if we might be able to join him at one of his events. Although our dates did not line up with anything scheduled, he kindly offered to meet us on North Rustico Beach one evening to build a castle together. It was an unforgettable experience, that left us with mental tool chests full of new sand sculpting skills. Take a look at this one minute video or read on.
Like with many projects, it is all about the base. Maurice had the family build a strong foundation with just the right amount of water added to give the structure strength.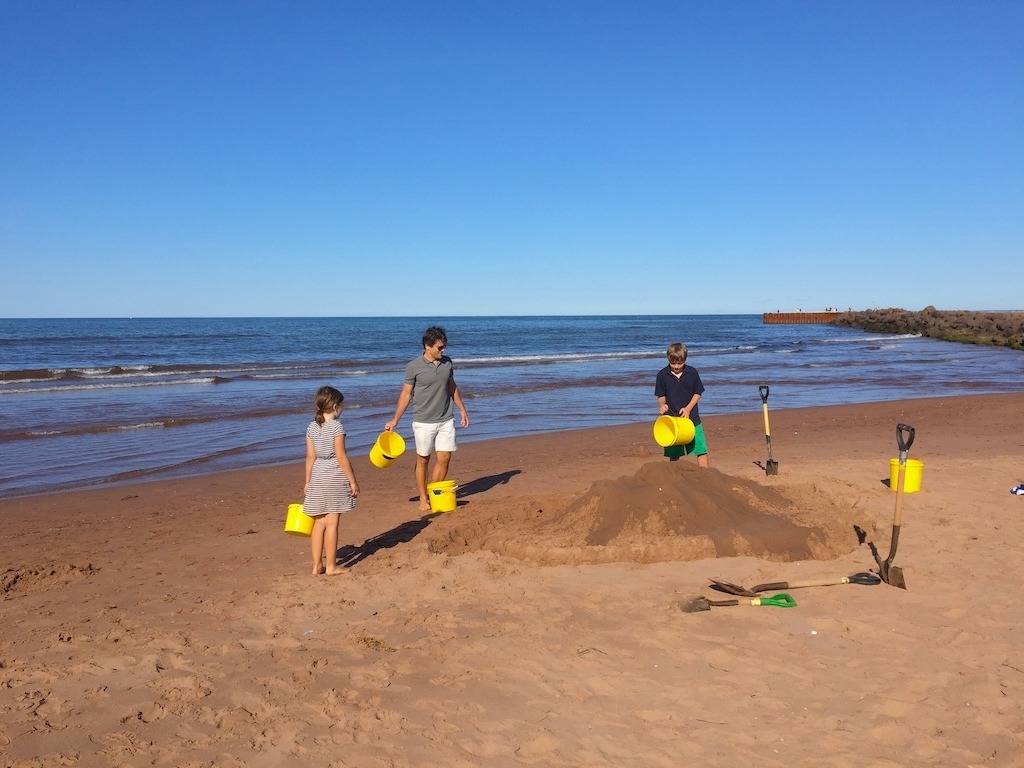 There is a special way to build up your structures that involves lots of water, piling your sand up and sliding it into shape (not patting the sand which causes it to crack).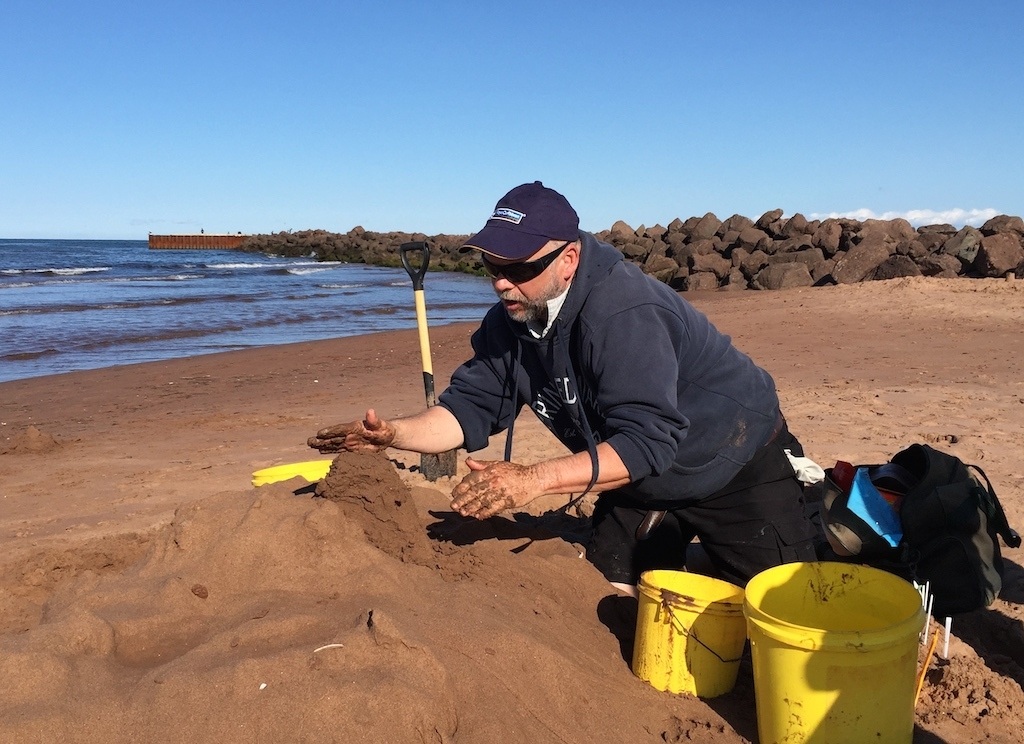 The tools we used to create our sandcastle were fairly simple and included some large buckets, some decent shovels and for the detailed work – putty knives, drywall knives and plastic cutlery.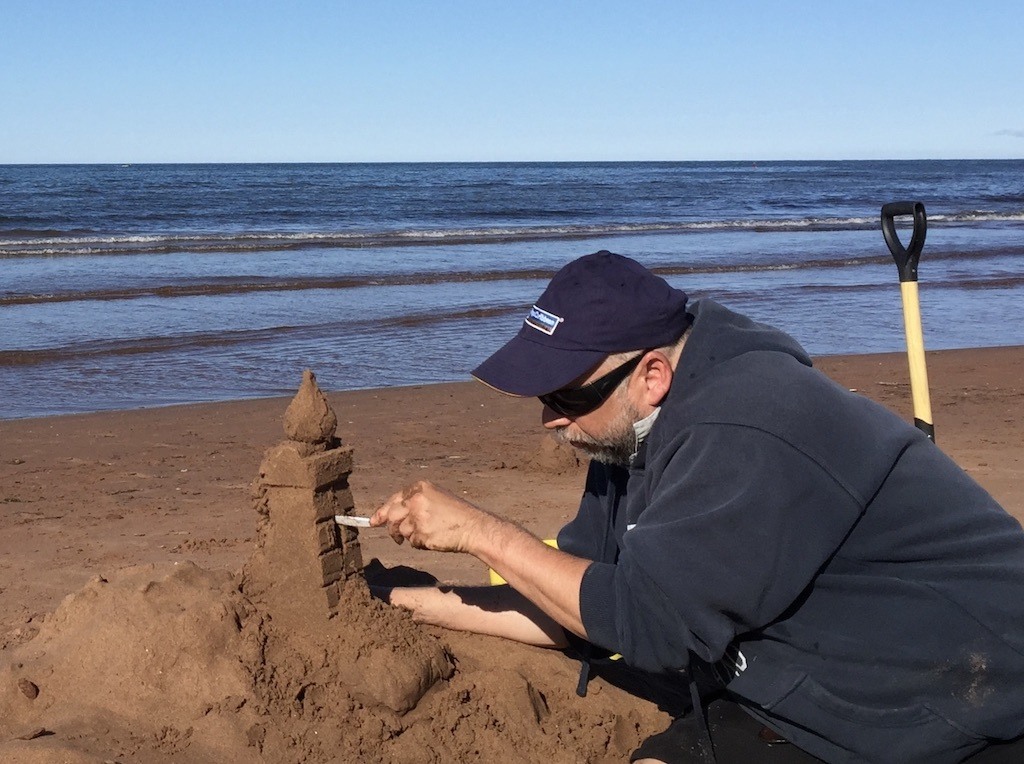 It is not unusual for Maurice to draw a crowd. In our case, I overheard a lady exclaim "I think that might be Maurice Bernard ! He's famous."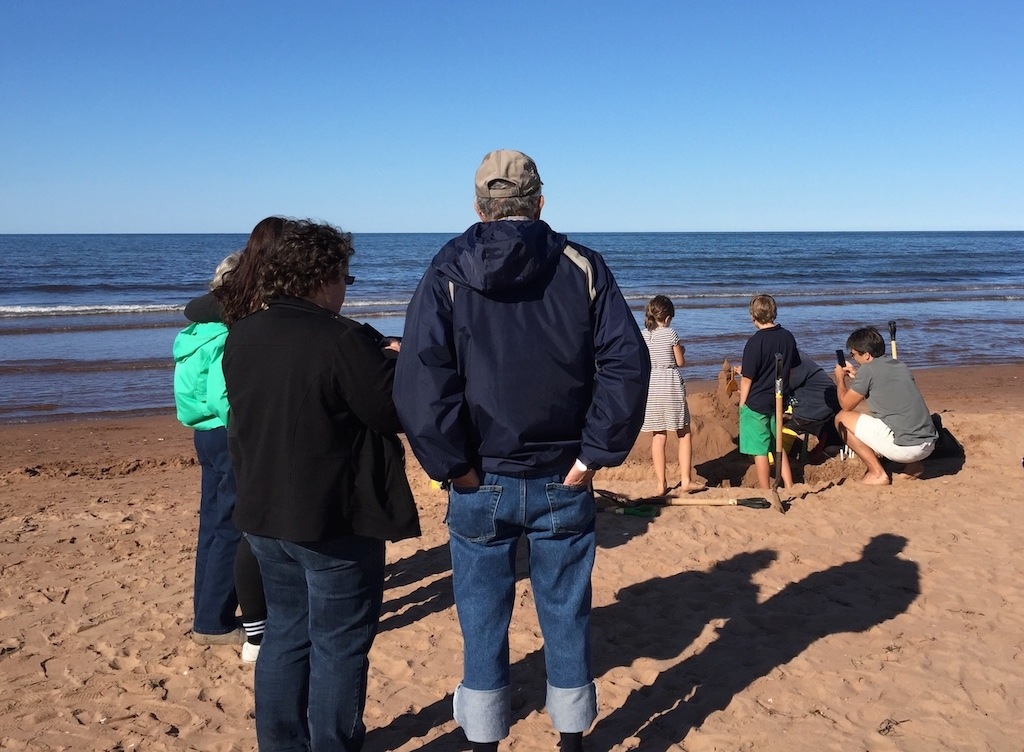 With much support from our new friend, within an hour, we had managed to create our masterpiece.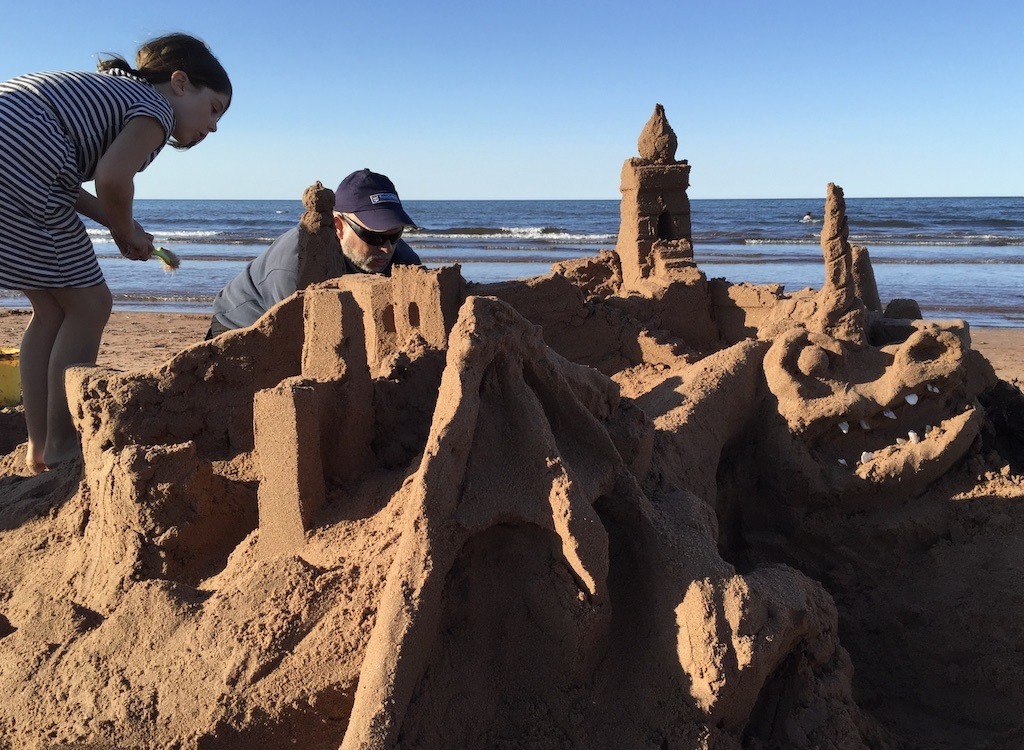 If you are visiting the island during the summer months and would like to book a time with Maurice to build a fantastic sandcastle, please see: https://www.experiencepei.ca/tour/sensational-sandcastles/.
With a gift from Maurice of a small artist's putty tool, my children are now building more elaborate castles back home on Canada's west coast beaches. Thank you Maurice for generously sharing with us your skills and time.
Related Posts
We did a 16-day Canadian Maritimes road trip with our kids starting and finishing in Halifax. The trip included New Brunswick, P.E.I. and Nova Scotia. Please see all the posts from our trip below.
Please also feel free to reach out to me (Tara Cannon) directly in the comments, or message me on Instagram or Facebook. I love hearing from you.
.