Last update: April 30th, 2021 at 09:21 pm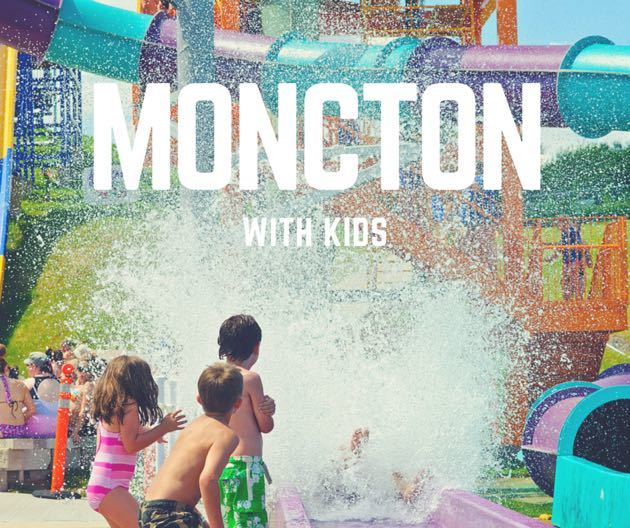 This post on things to do in Moncton with kids may contain affiliate links. For more information, please see our Terms of Use and Privacy Policy.

On an early summer road trip, our family set out to experience the natural beauty of the Bay of Fundy Coastal Drive in New Brunswick, Canada. We began our adventure in the historical city of Saint John, carried on to the quaint seaside village of Saint Andrews and completed our journey in the city of Moncton.
Moncton made for a perfect base to enjoy this region, with a surprising number of attractions and natural wonders to visit within only a 30 minute drive of the city. Here are our highlights for families traveling to this area with kids. Please start with this 1 minute video.
Disclosure: On this Maritimes trip, I worked in conjunction with Tourism New Brunswick, Tourism P.E.I. and Tourism Nova Scotia to share our experiences in their regions. Partial expenses were covered by these entities and their tourism partners.
Things to do in Moncton with Kids
1. Magnetic Hill Zoo
This 40 acre zoo, just outside of downtown Moncton, is home to approximately 618 animals. A truly modern facility, their staff is committed to educating visitors and protecting endangered species. Very popular with guests are the daily animal feedings, so be sure to check their schedule before visiting (see website).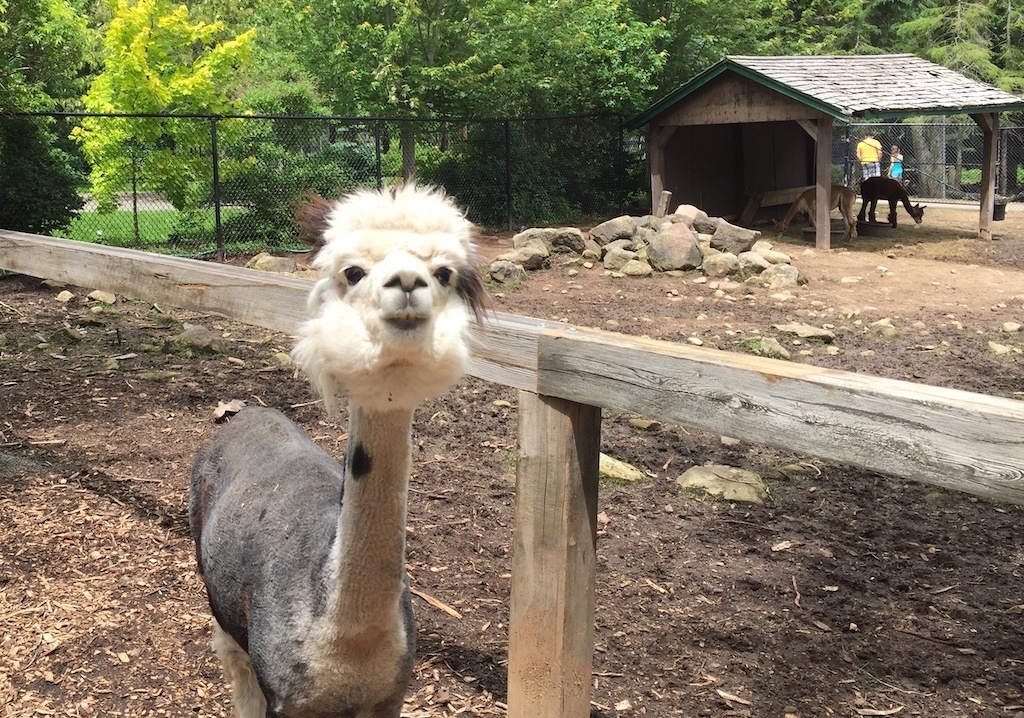 2. Magic Mountain Water Park
Directly next door to the zoo is the Magic Mountain water park. We thought it was only fair to let our kids spend a few hours screeching their way down the slides in the sunshine as they had patiently endured many attractions that were tops on my list (but much lower down on theirs).
The park also has mini golf, an arcade and amusement rides. For hours and prices see Magic Mountain website.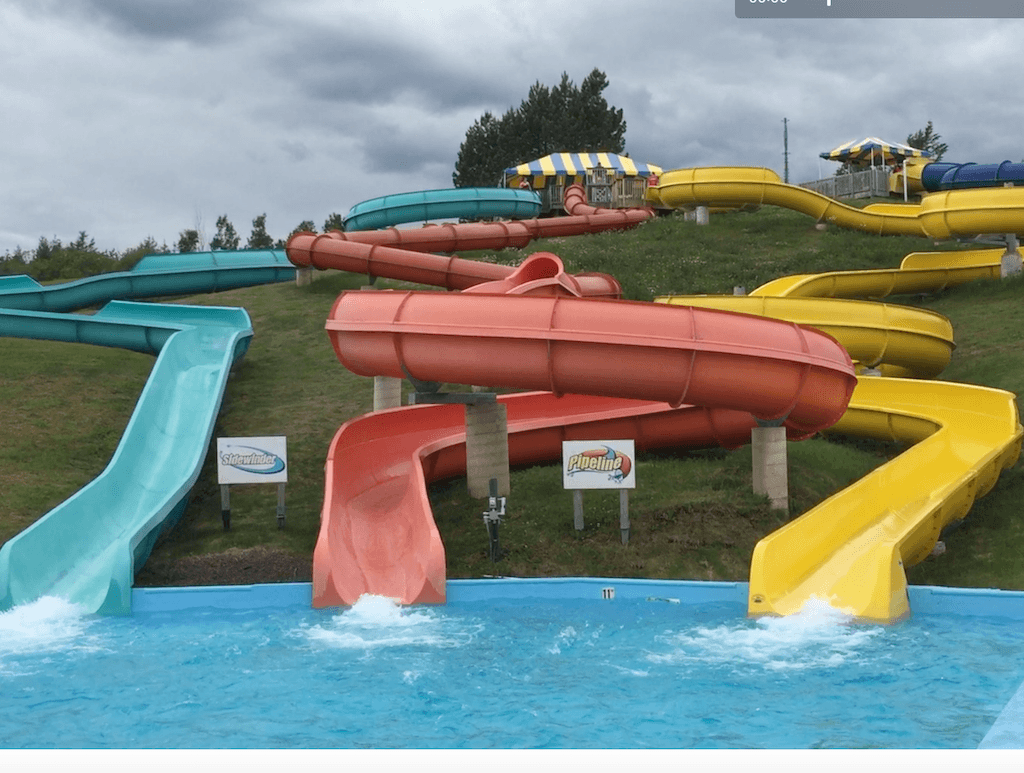 3. Magnetic Hill
This funny little attraction is an amusing stop for kids if you are on your way to the zoo or water park. It is an optical illusion in the landscape terrain whereby it appears that your car is being pulled up the hill while in neutral (best experienced while going backwards). My kids are still trying to figure out how it works. See also this post on Magnetic Hill from Atlas Obscura.
4. Resurgo Place
Perfect for inclement weather, Resurgo Place is the new home of the Moncton Museum and Transportation Discovery Centre. Particularly enjoyable for kids with busy hands are all of the interactive activities and experiments that are dedicated to history, science and transportation.
Learn more from the Resurgo website.
5. The Tidal Bore
The Moncton tidal bore is a natural phenomenon that occurs when the surging Bay of Fundy tides push the water in the Petitcodiac River upstream in one wave that ranges in height from 3cm (1″) to 60cm (24″). From the riverside in Moncton, visitors can watch how the river goes from a muddy bottom at low tide to a height of about 7.5 meters an hour after the arrival of the tidal bore.
Bore Park provides a great viewing area and you can find the tidal bore schedule posted at the nearby information booth. Be sure to arrive early, however, as predicting the arrival of the wave is a little tricky (time can vary by 20 minutes from posted schedule). See website for more information.
6. Parlee Beach, Shediac
Quite frankly, prior to planning this trip, I had no idea that New Brunswick had such lovely beaches. One particularly gorgeous expanse of sand is Parlee Beach in Shediac. Just a short drive outside of Moncton, this region is steeped in Acadian culture.
Grab a picnic lunch from one of the french bakeries in town (we enjoyed Boulangerie Francaise), and spend an afternoon frolicking in Canada's warmest salt water.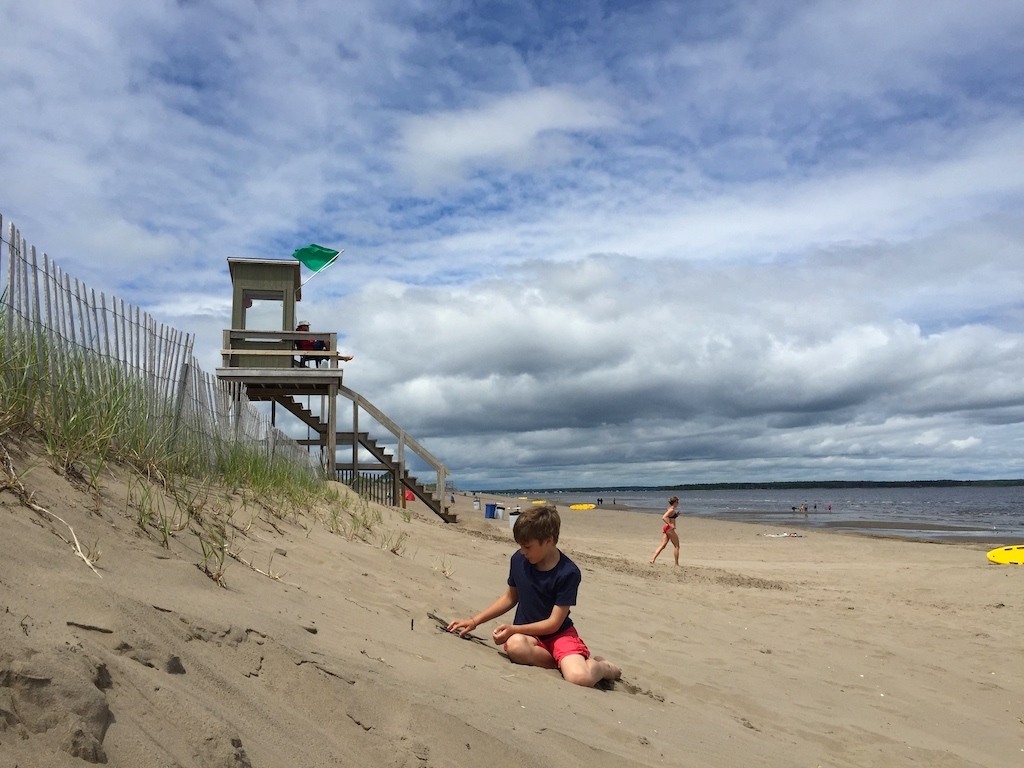 7. Experience the Lobster Capital of the World (Shediac)
Known as the Lobster Capital of the World, Shediac is a perfect place to get your fill off this spiny crustacean.
Our kids spent a good hour climbing on the world's largest lobster, while we made plans to enjoy an evening "Lobster Tales" boat trip with family-friendly Shediac Bay Cruises. On our sunset outing, boat owner and captain Ron Cormier educated us on the history of lobster fishing in the region, the methods used to catch lobster, some Acadian history and most importantly (for newbies like our kids), how to eat a lobster.
For sailing times see Shediac Bay Cruises website.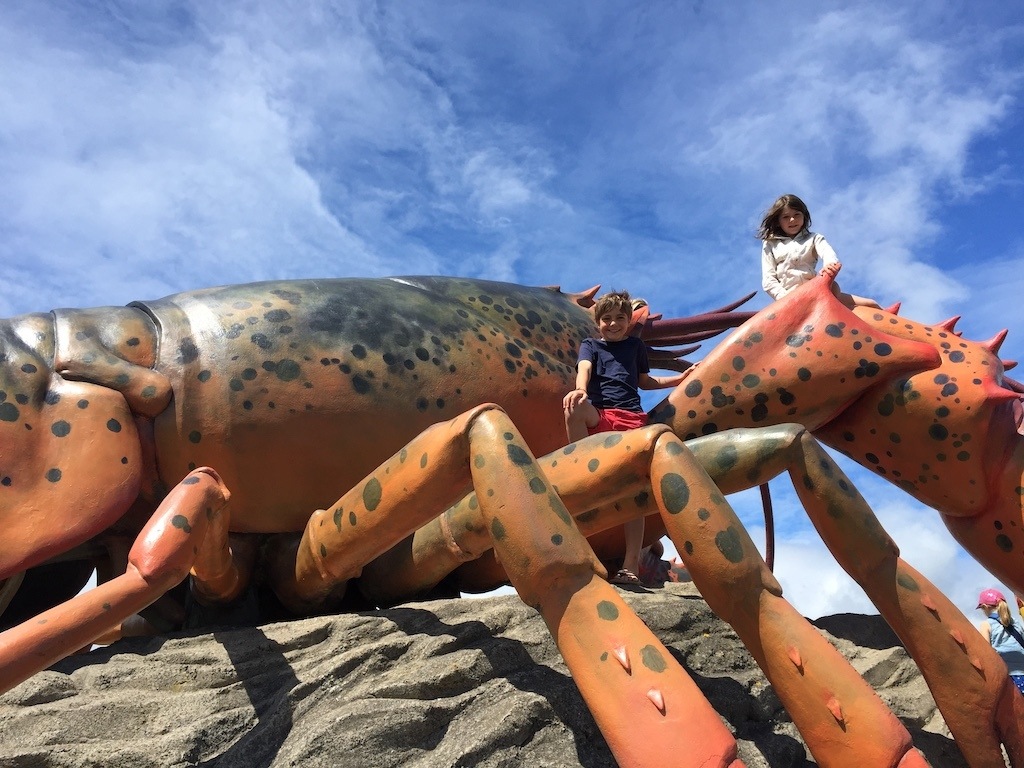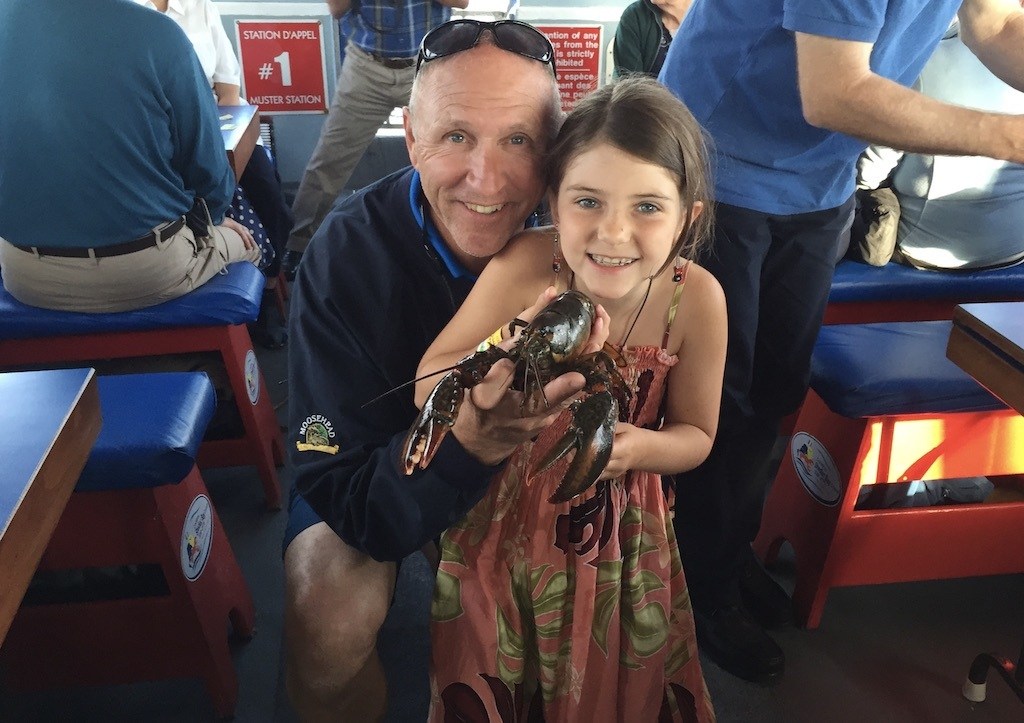 8. Hopewell Rocks
When looking for the best things to do in Moncton with kids, definitely consider a day trip to Hopewell Rocks. Walk the ocean floor at low tide and then watch the water return and rise an astounding 15 meters to almost cover the famous Flowerpot Rocks (the Bay of Fundy has the highest tides in the world).
As Hopewell Rocks is such a worthy destination (and one of the highlights of our whole Maritimes trip), it merited a whole post. Read more about this magical place here.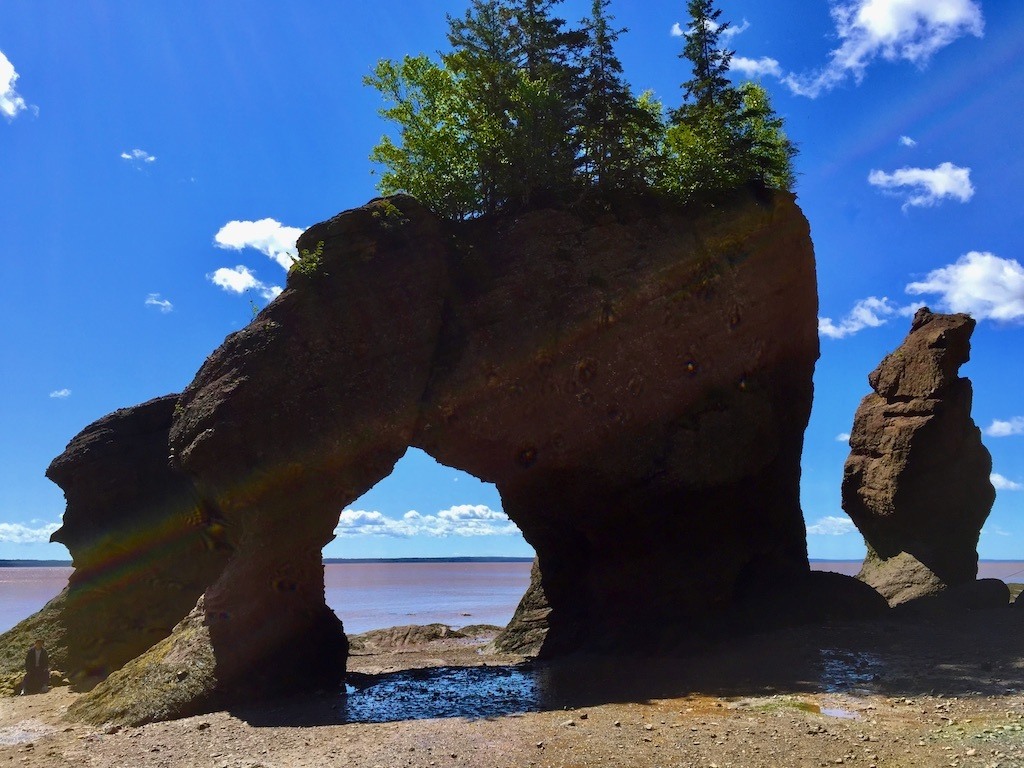 Family Hotels in Moncton, NB
We very much enjoyed our stay at the Residence Inn Marriott Moncton. Not only was it very centrally located (you could walk to restaurants and Bore Park), but we also loved being able to spread out in a spacious two bedroom suite. This property has a pool and your stay includes a daily hot breakfast buffet. See rates and recent reviews on Booking.com.
Another great pick for families is the relatively new Hyatt Place with its spacious rooms and suites. This property also has an indoor pool. See reviews and rates on Booking.com.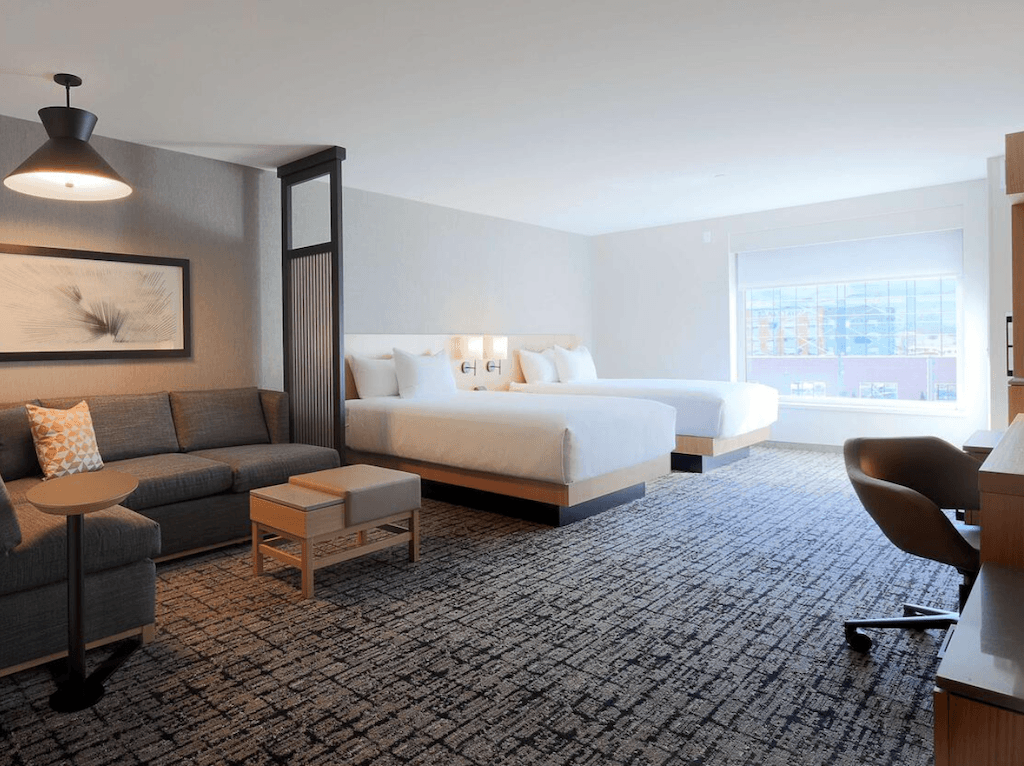 Related Posts
We did a 16-day Canadian Maritimes road trip with our kids starting and finishing in Halifax. The trip included New Brunswick, P.E.I. and Nova Scotia. Please see all the posts from our trip below.
Please also feel free to reach out to me (Tara Cannon) directly in the comments, or message me on Instagram or Facebook. I love hearing from you.