Last update: June 27th, 2023 at 09:01 am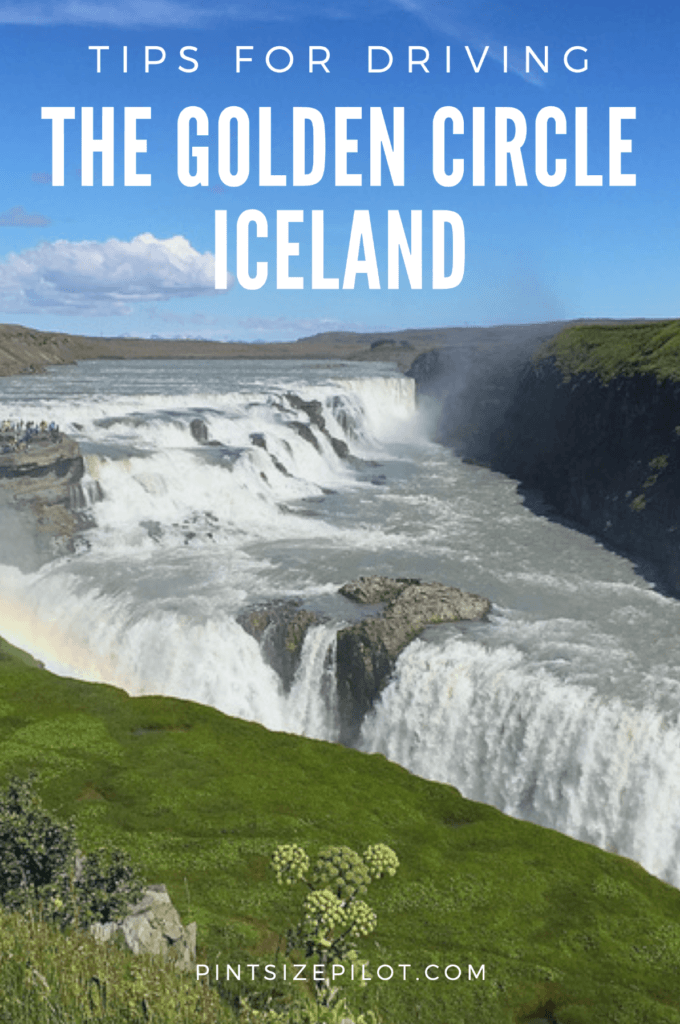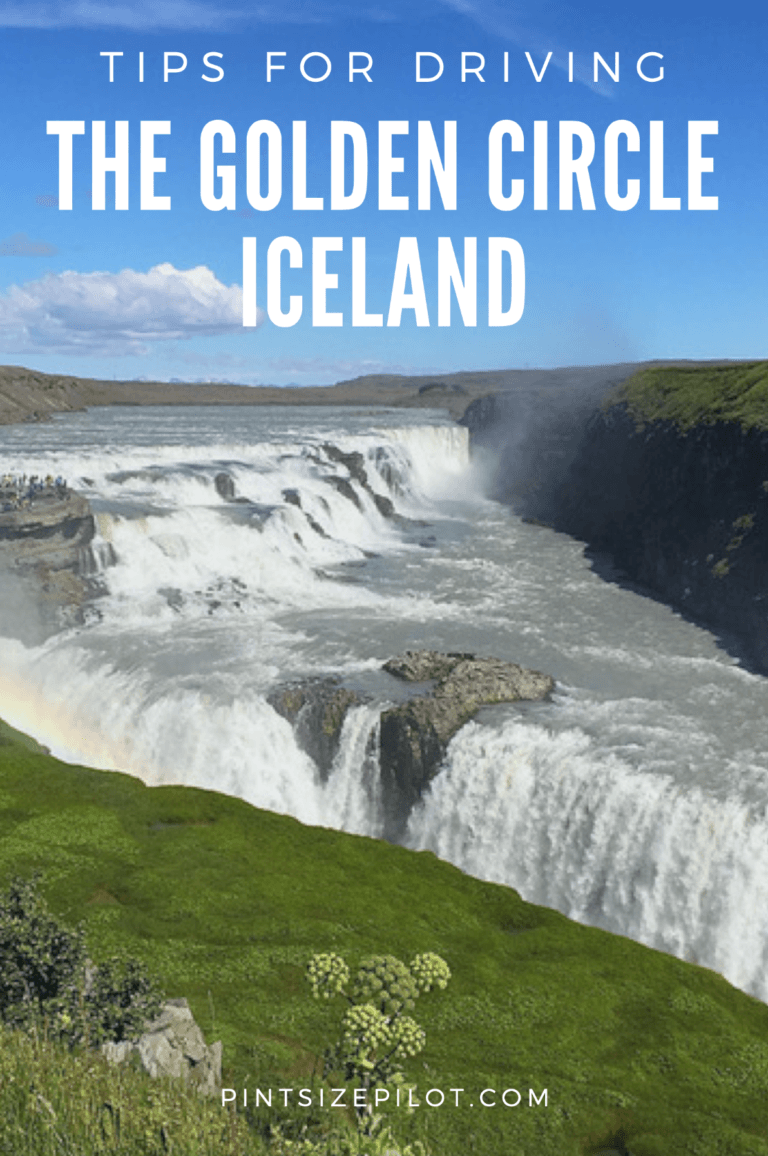 Affiliate Disclosure: This Self Drive Golden Circle, Iceland Guide contains affiliate links. If you click on a link and make a purchase, I may receive a small commission at no cost to you. All opinions are entirely my own.
Discover everything you need to know about doing the Iceland Golden Circle self drive. Truly one of our favourite experiences in Iceland – it's an absolute must-do on your itinerary. Please use the following menu to find what you need quickly.
Why do the Golden Circle Iceland Self Drive?
Possibly one of the most beautiful day trips in the world is the Golden Circle Drive, Iceland. In one day, the Golden Circle Drive can take you from Reykjavik to some absolutely mind-blowing geological features, including majestic waterfalls, bubbling geothermal hot springs and gigantic geysers.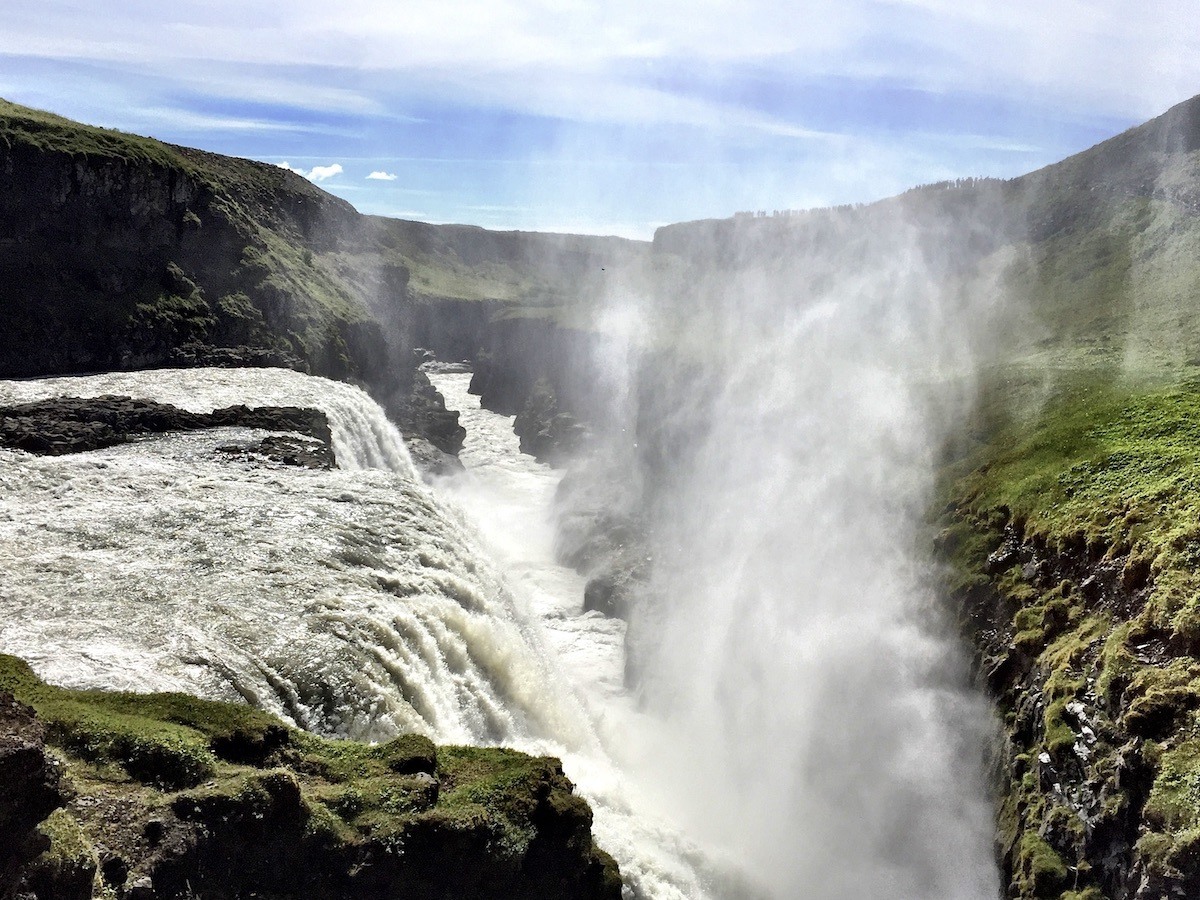 My husband and I first decided to do a Golden Circle, Iceland self drive adventure because, to be honest, we aren't really group tour people. (We've really tried.) We much prefer the flexibility of doing a road trip at our own pace. We like to stop where we want, when we want and for as long as we want.
On our first two trips to Iceland, we were also traveling with our kids. In addition to offering flexibility, self-driving the Golden Circle was a much less expensive option than doing a tour. All the major Golden Circle attractions are free to visit, so ours costs were limited to a rental car, fuel and food.
The Golden Circle route can be done in 6-8 hours (with stops). It is actually quite an easy route to drive, on a well-serviced road. It also typically does not require 4 wheel drive – unless you are driving it in the depths of winter.
Note: The Golden Circle is not the same as Iceland's Ring Road. The Golden Circle route covers a 300 kilometer loop in southern Iceland, typically done as a day trip. The Ring Road route is a much longer loop (7-14 days) that takes you around the perimeter of the entire country.
Iceland Golden Circle Self-Drive Video
Feeling impatient and just want a peek at the main attractions? I get it – I don't even have the patience for a group tour. Check out our 1 min. Golden Circle Drive video.
What's There to See?
What I really love about driving the Golden Circle, Iceland is that you get to see so much of what makes this country special – all in one day! Along the way, you will see some of Iceland's most spectacular geological features including: Þingvellir National Park (Thingvellir), Geysir Geothermal Area, and Gullfoss Waterfall.
Each one is outlined in more detail below (and there are a few bonus stop stops on the list as well.)
1. Thingvellir National Park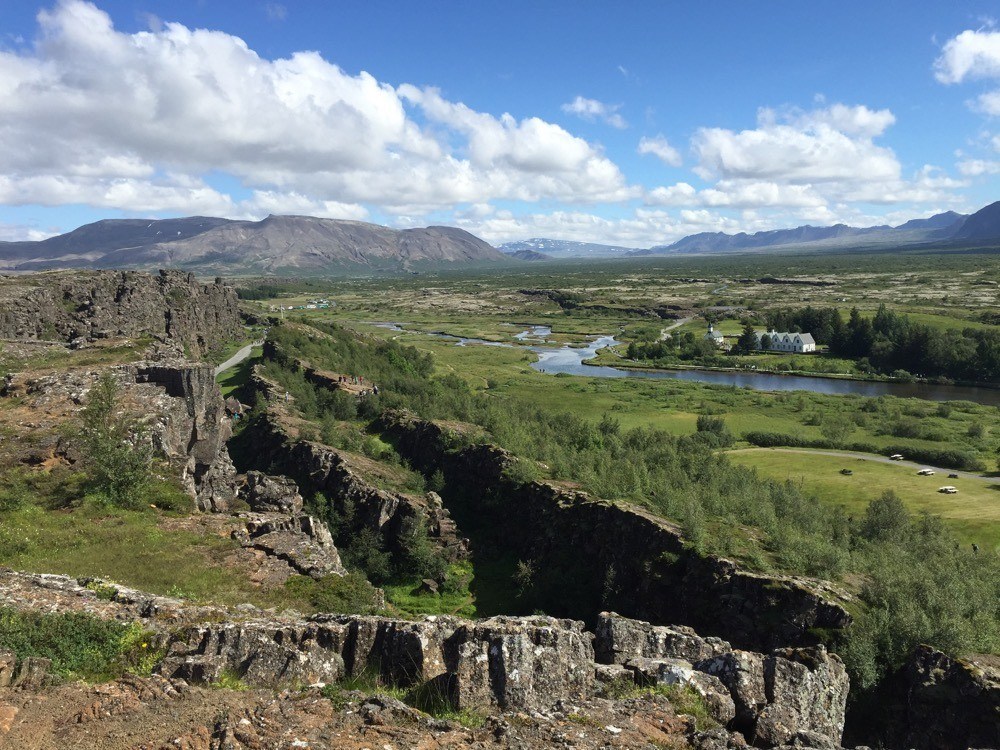 This historical natural site was the location of Iceland's first parliament. The Althing, is thought to be the oldest democracy in the world (930AD).
This location also has very unique geographical features as it is the meeting place of two tectonic plates. You can actually walk between the plates in the rift valley.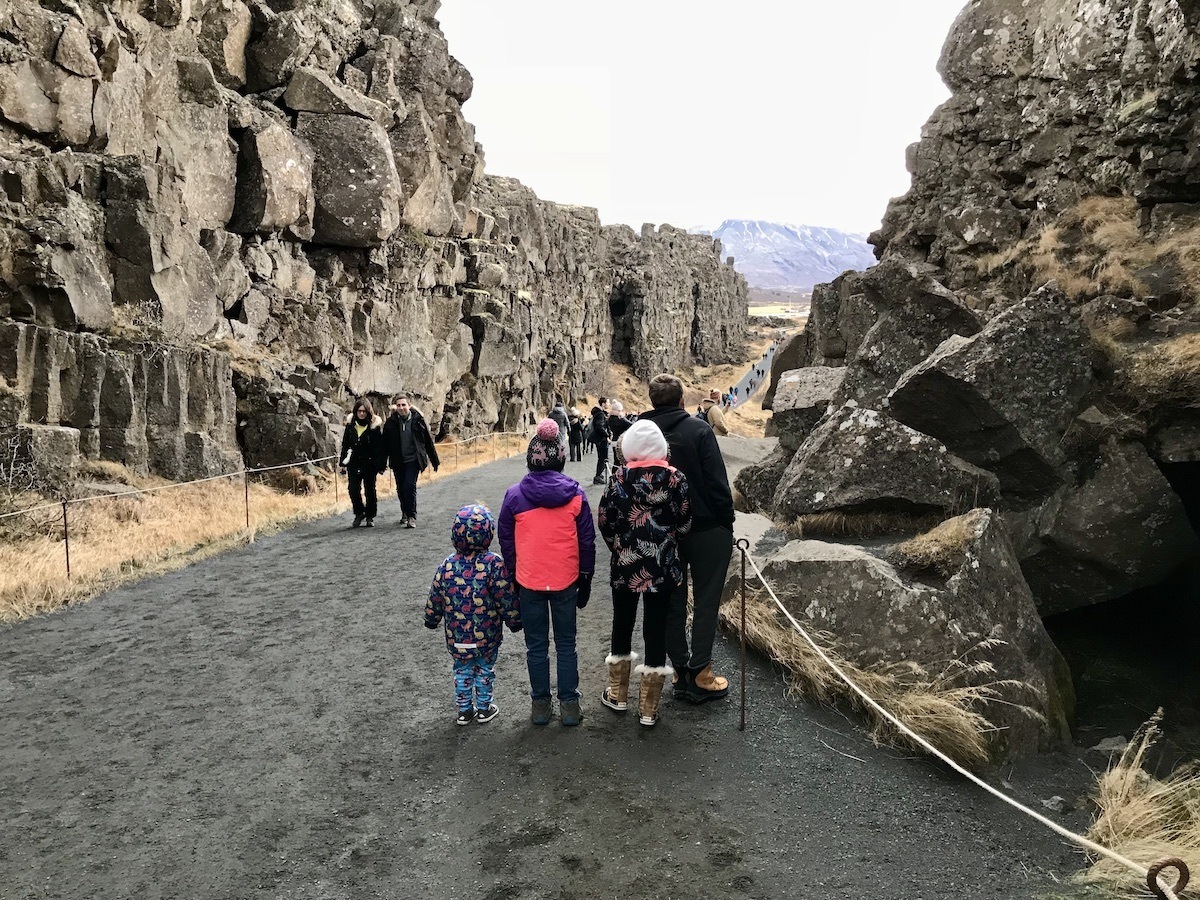 Thingvellir National Park (known in Icelandic as þingvellir National Park) is one of three UNESCO World Heritage Sites in Iceland.
The Thingvellir Visitors Centre has a large parking lot (free), public washrooms, a gift shop, cafe and restaurant.
2. The Great Geysir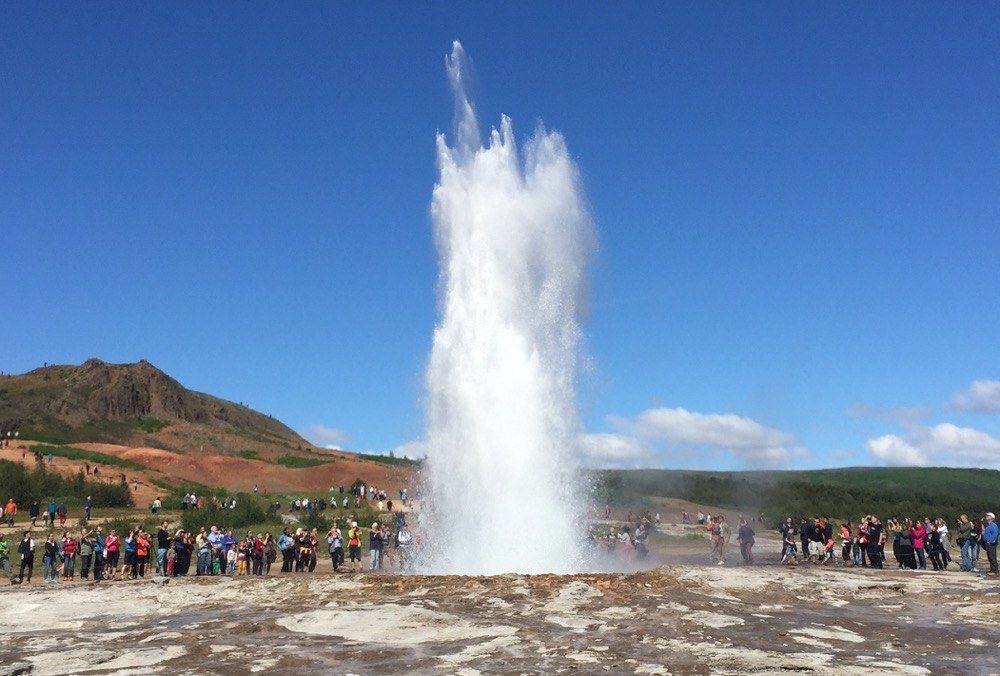 This active geothermal field bubbles away, with the exciting main event being blasts of water spouting from The Great Geysir every few minutes (much to the delight of the crowd). It sometimes spouts as high at 60 meters!
Tip: Watch where you stand and which way the wind is blowing. It is not unusual for people to get wet when visiting Geysir geothermal area.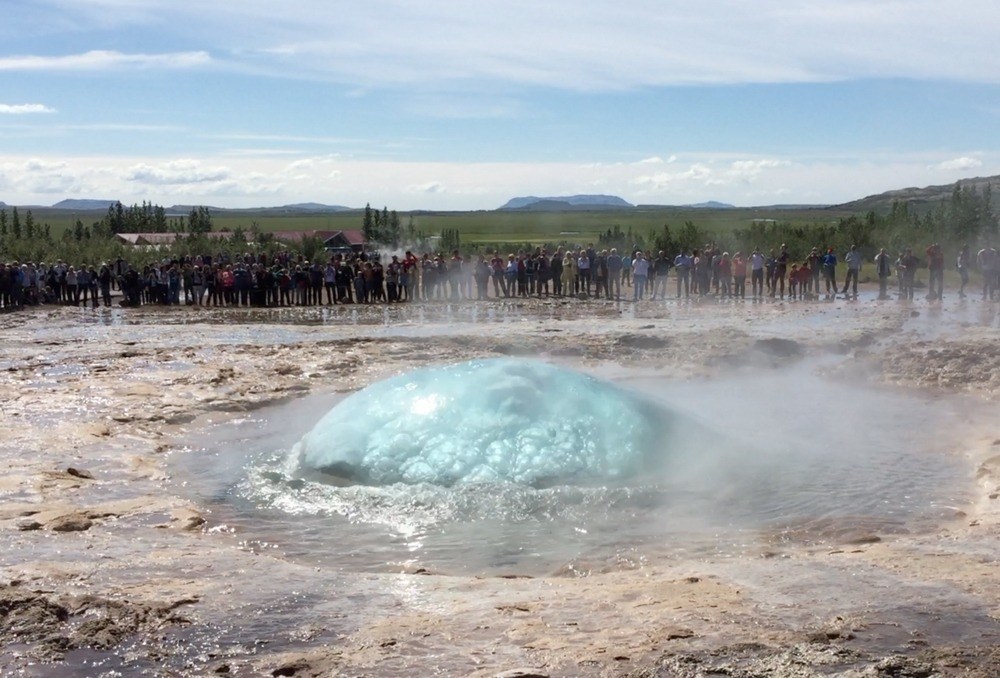 The geysers are located across the street from the Geysir Visitors Centre. Inside, there is a large gift shop, public washrooms, a restaurant and cafe. There is also a gas station if you need to fuel up.
While most people self driving the Golden Circle, Iceland do it as a day trip, the beautiful Hotel Geysir may have you reconsidering.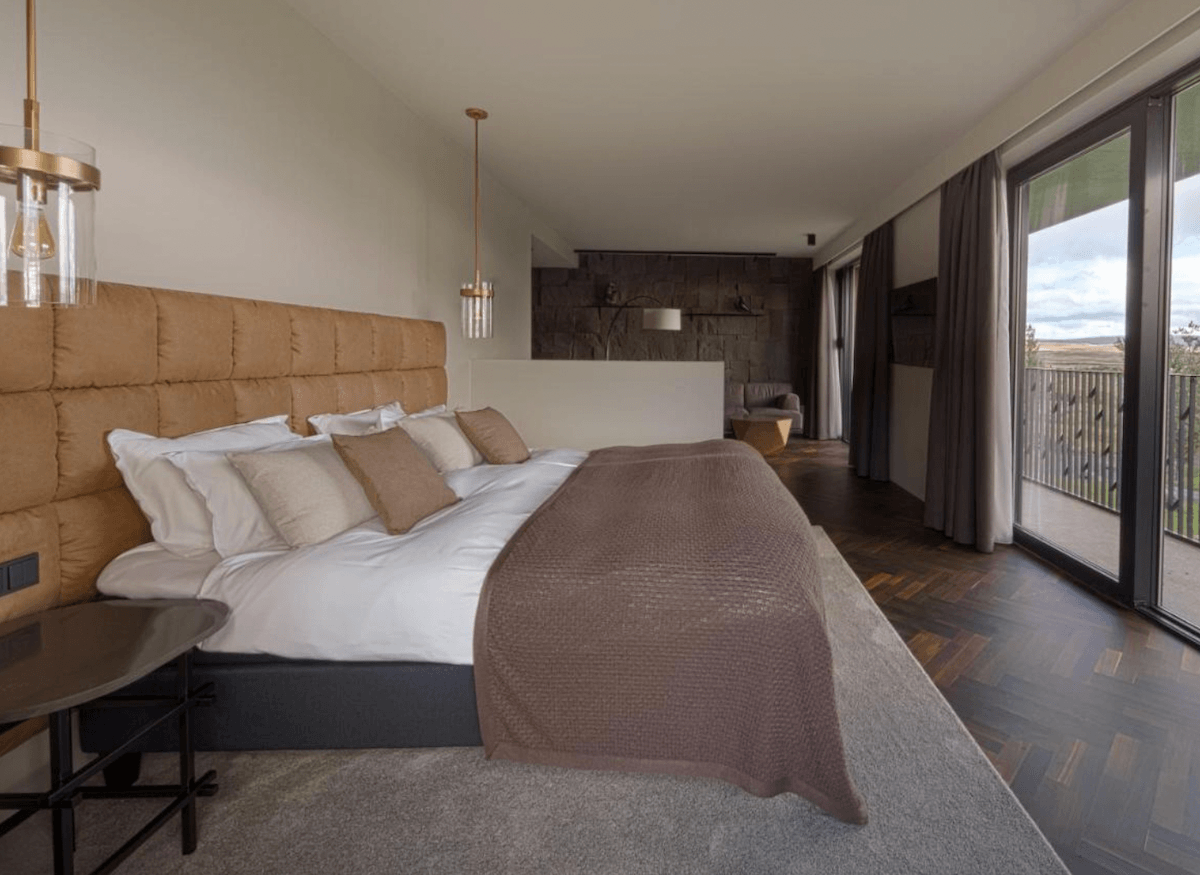 This lovely new(ish) property gets rave reviews and would be a great way to see the attractions on the Golden Circle route before and after the day trip crowds.
Learn more and check rates on Expedia or Booking.com.
3. Gullfoss Waterfall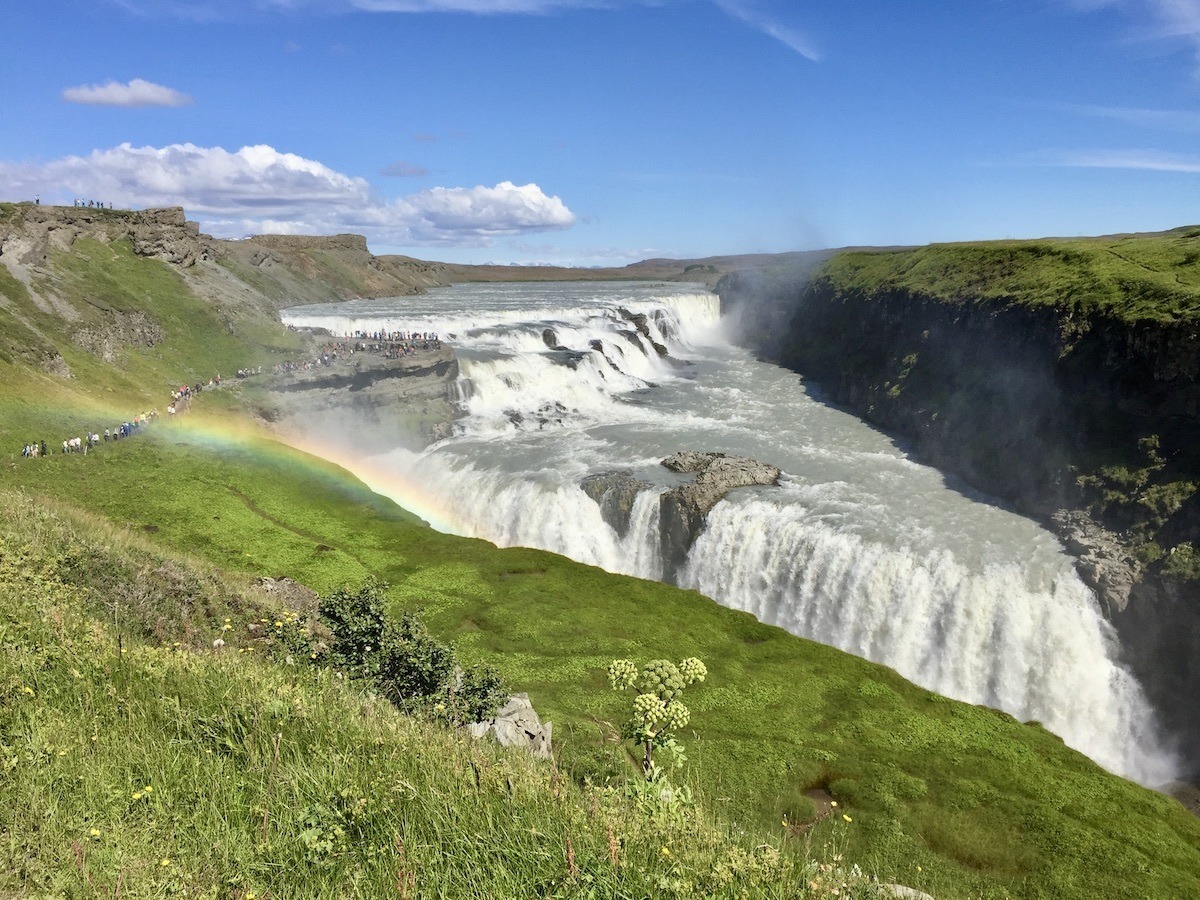 When the sun peeked out from behind the clouds as we approached Gullfoss Falls for the first time, I thought I had found paradise. Fed by glacial waters, these falls drop into a 70 meter canyon. On a sunny day, you might even see a rainbow like this one!
The majestic Gullfoss is just as amazing in the fall and winter, although you will need to bundle up a bit. Waterproof and windproof clothing, as well as hiking shoes and/or ice cleats are a must to keep the experience enjoyable in inclement weather.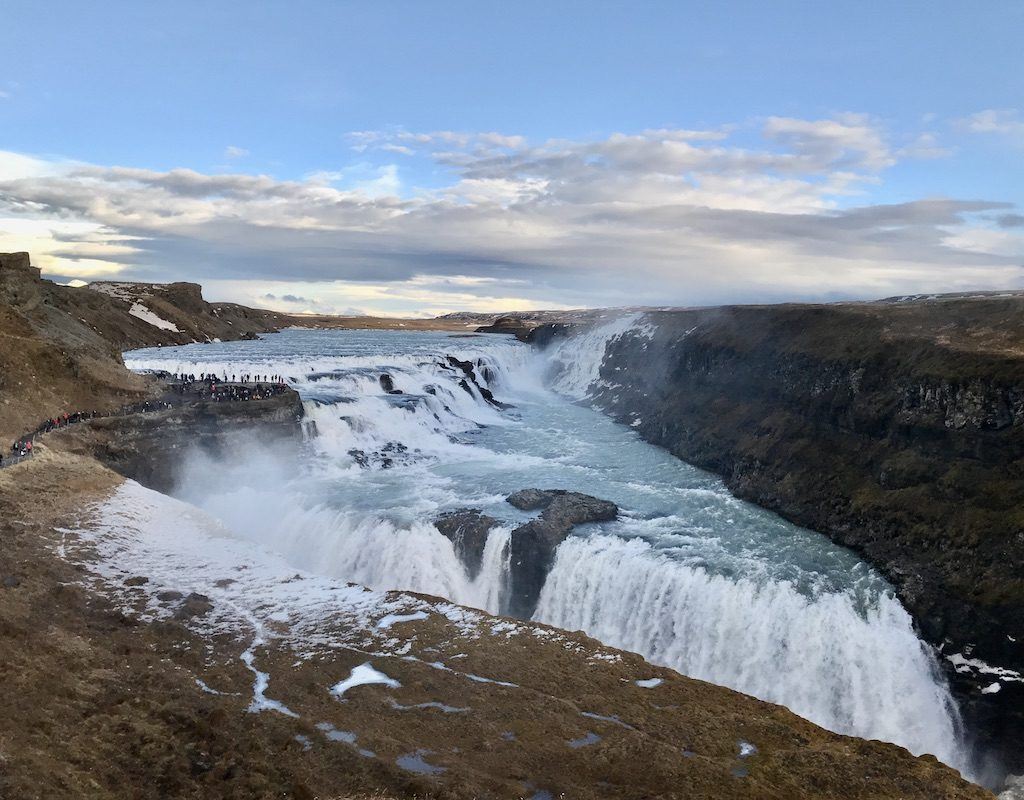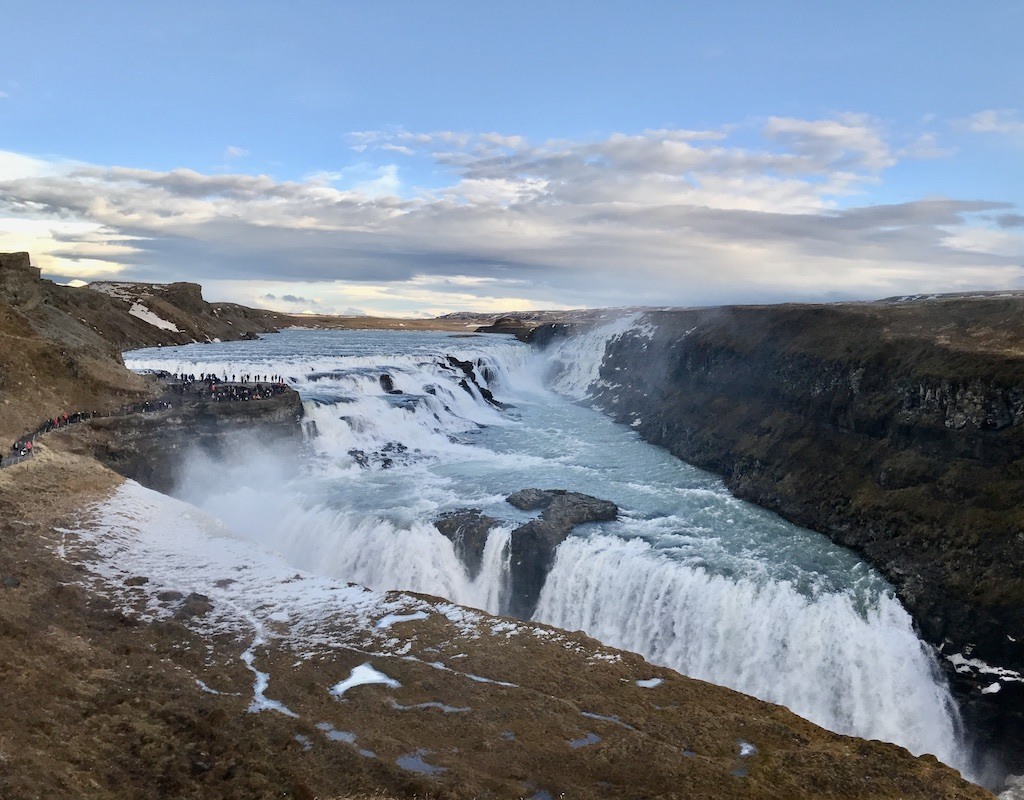 The Gullfoss Visitors Center has free parking, a gift shop, washrooms and a cafe/restaurant. (There is a small fee to use the public washrooms in the parking lot but the ones inside are free to paying customers.)
4. The Secret Lagoon
We have visited quite a number of geothermal pools in Iceland but The Secret Lagoon is absolutely one of our favourites.
What we really love, is how natural it seems – with boiling water just bubbling right out of the earth, spilling down towards the pool! Coming from safety-conscious North America, this made the adventure much more exciting for our children (although we had to keep a closer eye on them).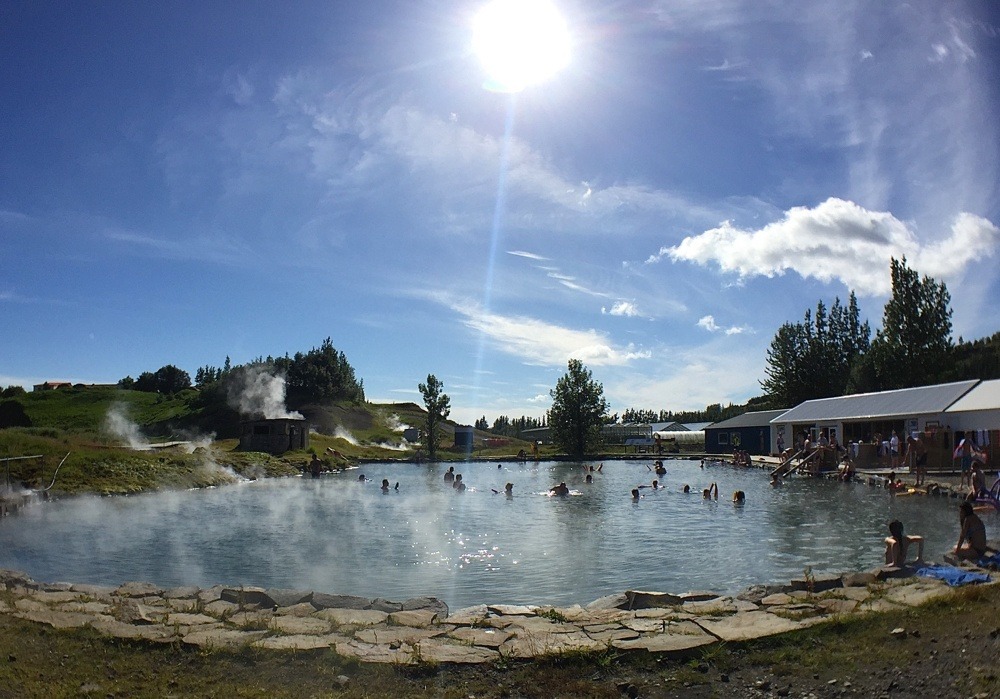 5. Gorgeous Icelandic Horses
While not officially a stop, along the Golden Circle route you will see the most gorgeous Icelandic horses.
This breed is unique to Iceland and has genetic traits that are perfect for Iceland's terrain and climate. They even have two additional gaits outside of the traditional walk/trot/canter/gallop adapted to this rugged landscape.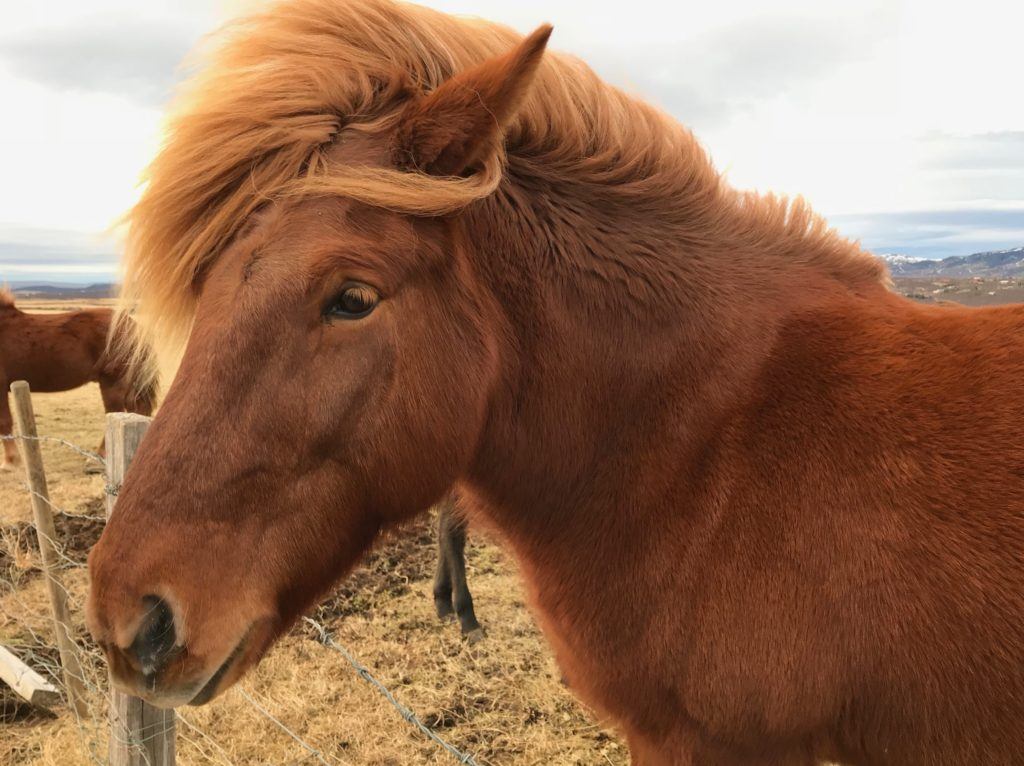 6. Optional Stops
While the big three big attractions on any Golden Circle itinerary are Thingvellir, Geysir and Gullfoss, there are several other interesting stops to consider.
1. The Kerid Crater
The Kerid Crater is a striking natural landmark formed by volcanic activity thousands of years ago. Its perfectly round shape and steep walls create an awe-inspiring sight for visitors. If you are doing the full Golden Circle, the Kerid Crater is a good way to break up the long stretch along the bottom of the circular route.
2. Fridheimar Restaurant
Fridheimar Restaurant offers a unique dining experience centered around the vibrant flavors of tomatoes. Located within the Freheimar Tomato Greenhouse in Hveragerði, guests can enjoy delicious dishes made from fresh, locally-grown tomatoes. Learn more at fridheimar.is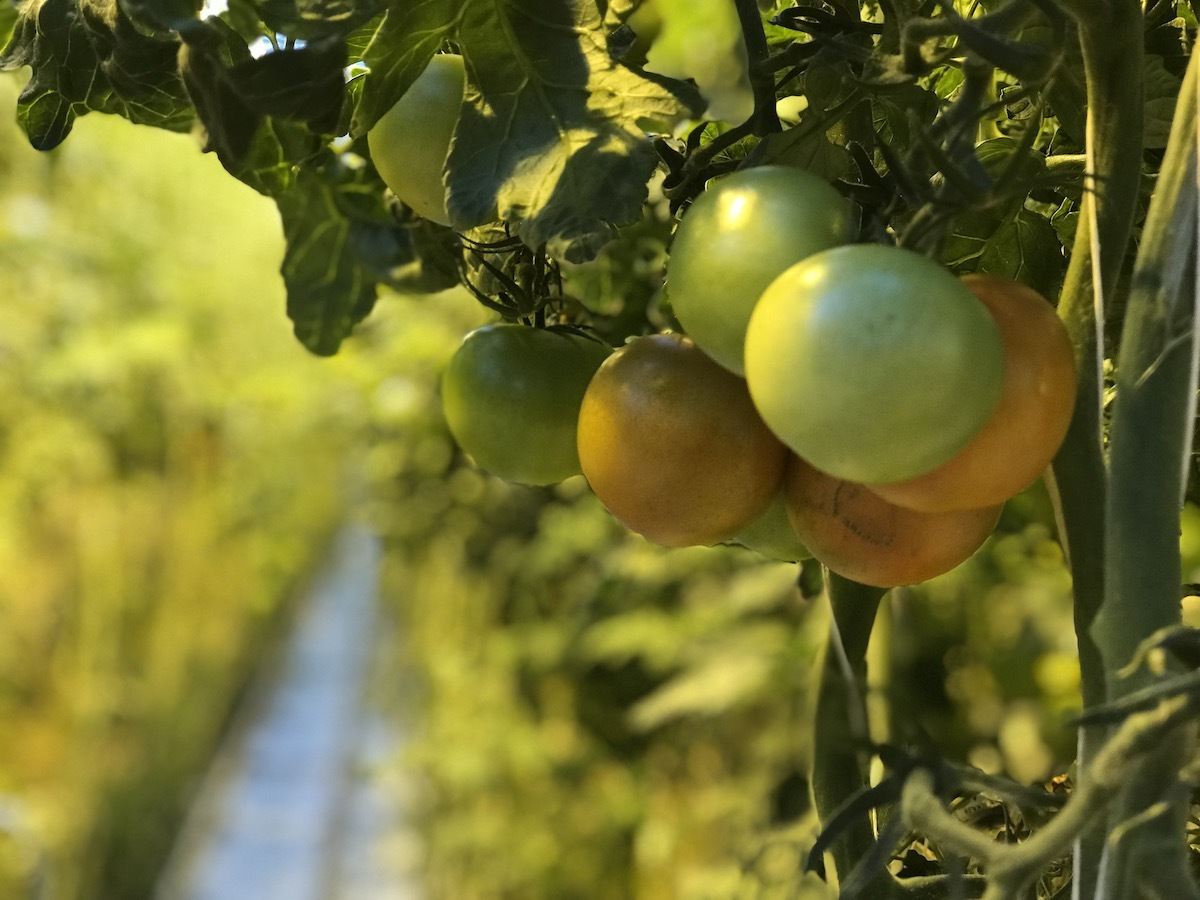 3. Efstidalur Farm
Efstidalur Farm is a charming agricultural establishment nestled in the picturesque landscapes of Iceland. Guests have the opportunity to witness the farm's daily operations, participate in milking demonstrations, and even indulge in homemade ice cream produced right on the premises. Learn more at efstidalur.is.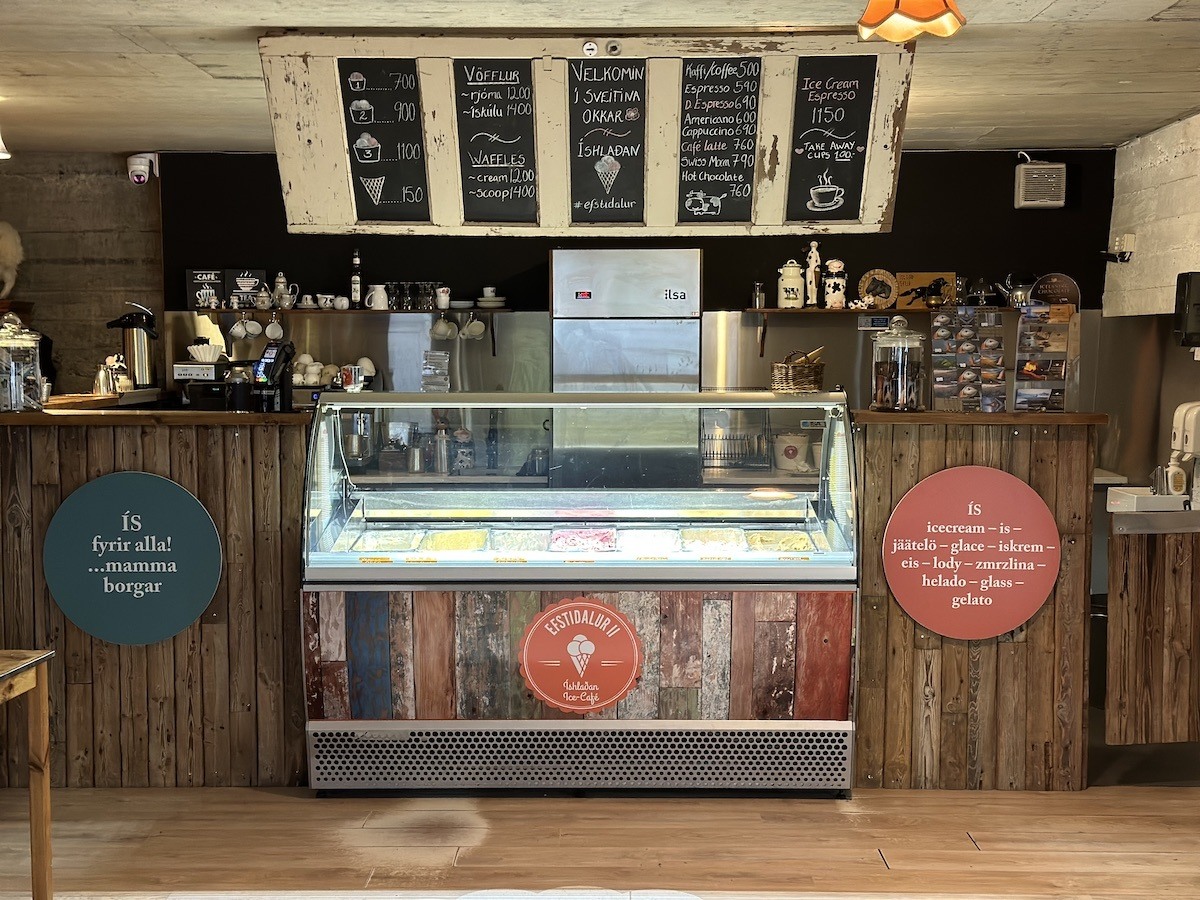 4. Hradastadir Farm
Hradastadir Farm and Petting Zoo is located on the Golden Circle drive in the town of Mosfellsbaer. At Hradastadir, guests can pet lambs, kittens, bunnies, calves, a friendly pig, horses, and chickens. The farms is open to the public on weekends during the summer (they run day camps during the week.) Hradastadir Farm also offers horseback riding excursions and lessons.
Learn more at hradastadir.is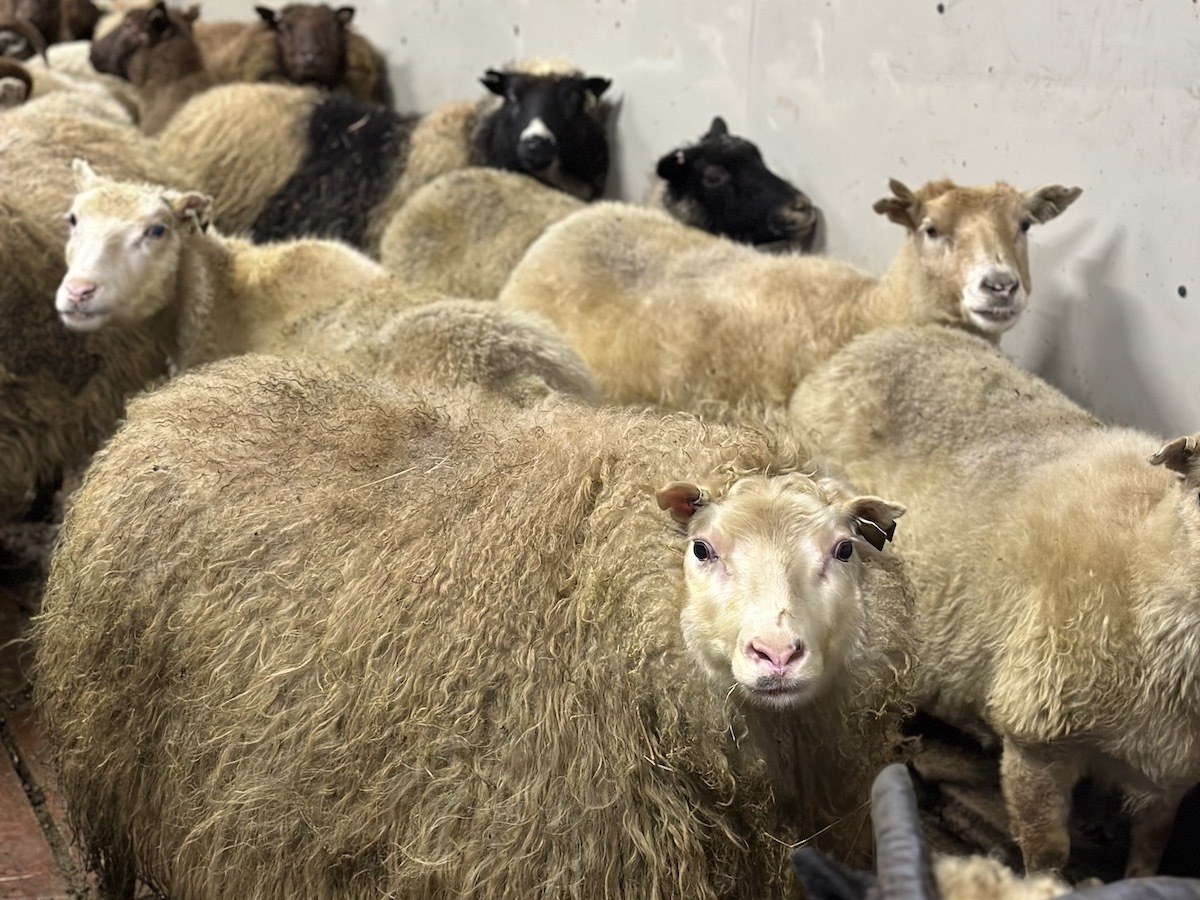 Golden Circle Iceland Driving Map
The Golden Circle Iceland self drive route is not particularly complicated. The roads are good, and the key attractions are well marked along the way. And quite frankly, there is not a lot else to distract you (except beautiful Icelandic horses).
Below, I have included a driving map of the Golden Circle Iceland from Reykjavik (from Google Maps) with all my favourite stops plotted. You can also click on the linked map for driving directions and more detail.
Golden Circle Restaurants
There are actually not that many restaurants along the Golden Circle to choose from. All three of the major attractions (Thingvellir, Gullfoss and Geysior) have cafe-style restaurants with decent (albeit pricey) food.
In addition, there is fan-favourite Fridheimar Tomato Greenhouse
in Fludir (near the Secret Lagoon) where you can enjoy delicious tomato based fare (soup, pasta, pizza etc.) and freshly baked bread while seated in their unique greenhouse setting. It's a little touristy (all the major tour groups seem to stop at this place), yet still enjoyable.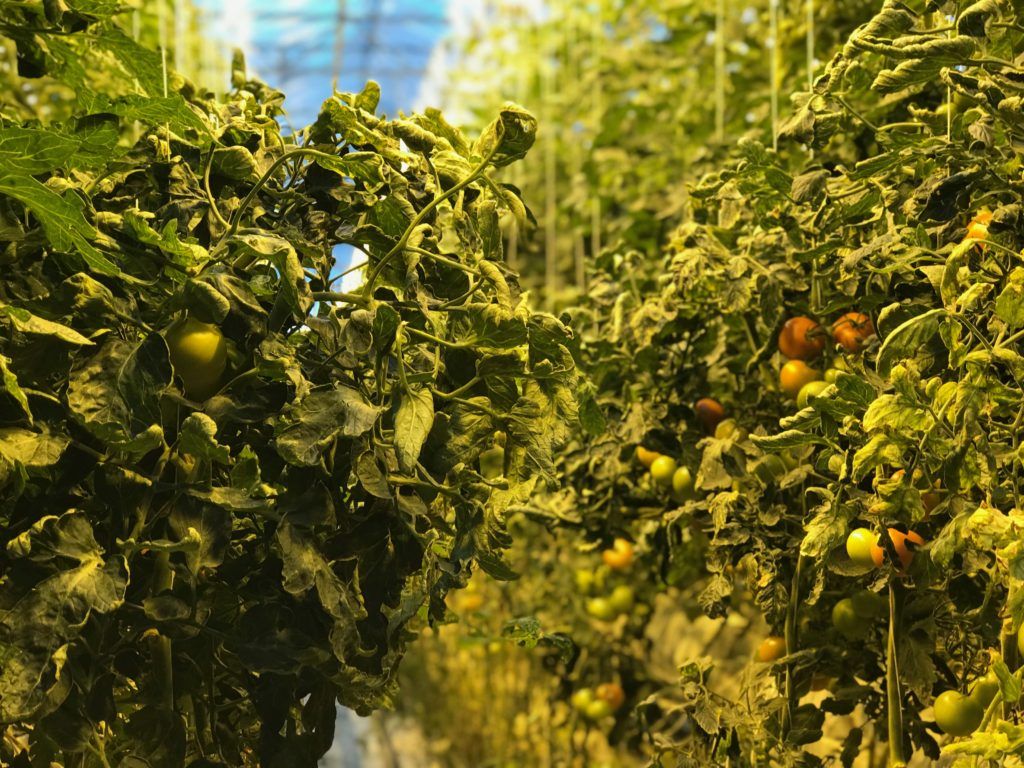 Also in the town of Fludir, or quite close by, you will find the highly rated casual restaurants Kaffihus Grund
(sandwiches and burgers), Farmers Bistro (A mushroom buffet!) and Restaurant Mika (pizza).
For more upscale farm-to-table meal options on the Golden Circle route, check out the restaurant at Hotel Geysir, The Linden Bistro or Efstidalur II
. (Efstidalur has delicious house-made ice cream too).
Note: For anything other than the cafes at the visitors centers, I would highly recommend making reservations in advance.
How the Avoid the Crowds
The Golden Circle is one of Iceland's most popular day trips and can get really busy, especially in the summer. To make things worse, Iceland is expecting huge tourist numbers in 2023 and 2024.That said, I have a few suggestions on how to avoid the worst of the crowds.
Do the Golden Circle self-drive in a counter clockwise direction – starting with the Secret Lagoon and finishing with Thingvellir National Park. Almost all of the bus and large group tours drive the Golden Circle route in a clockwise direction. This will allow you to avoid the worst bottlenecks.
If you don't care to go to the Secret Lagoon, do just the top portion of the "Circle". The major attractions are all across the top. Drive straight to Gullfoss in the morning and work your way back, making stops at Geysir and Thingvellir.
If you are visiting in the summer, take advantage of those long hours of daylight. Start out late in the afternoon and return to Reykjavik for an 8 or 9pm dinner. Please note that the Secret Lagoon closes at 8pm during the summer. Gullfoss, Thingvellir and Geysir are all open 24 hours/day but their gift shops and cafes close at 5pm.
Golden Circle, Iceland Car Rental
We have always chosen to rent a car from Keflavik International Airport for the full duration of our stays in Iceland. We have found this to be the most convenient and economical option, especially when you add in the cost of airport transfers.
Having a car in Reykjavik can also be handy to get to some of the local attractions such as the Sky Lagoon, The Perlan Museum and Nauthólsvík Geothermal Beach. All three are short drives from central Reykjavik.
Note: Iceland has a good local transit system but no ride sharing programs such as Uber. Taxis are available but most people avoid them as they are exceptionally expensive.
We prefer the local companies over the international groups for our Iceland car rentals. This is partly due to the fact that Iceland has some unique car insurance needs and we find the local companies provide more transparency around what you need, and usually at a better price.
See also: Tips for booking a rental car in Iceland.
We have been very happy with Lava Car Rental (we will be using them again to drive the Iceland Ring Road in the summer of 2023).
LAVA CAR RENTAL DISCOUNT CODE – For a free GPS rental with Lava (1500 ISK/day value), please use the code TARAGPS. Check the box for "GPS" when selecting your additional features and the daily fee will be removed upon checkout.
Alternatively, you could just rent a car for the day to do the Iceland Golden Circle self drive. See: Car Rentals in Reykjavik (AutoEurope).
Driving the Golden Circle in the Winter
Yes, you can drive the Golden Circle in the winter, depending on the road conditions. (We just did it in February 2023). It is advisable, however, to give yourself some flexibility as to which day you choose to do the drive. For example, if you have 3 days in the capital, check the weather and road reports – picking the most favorable day for your drive.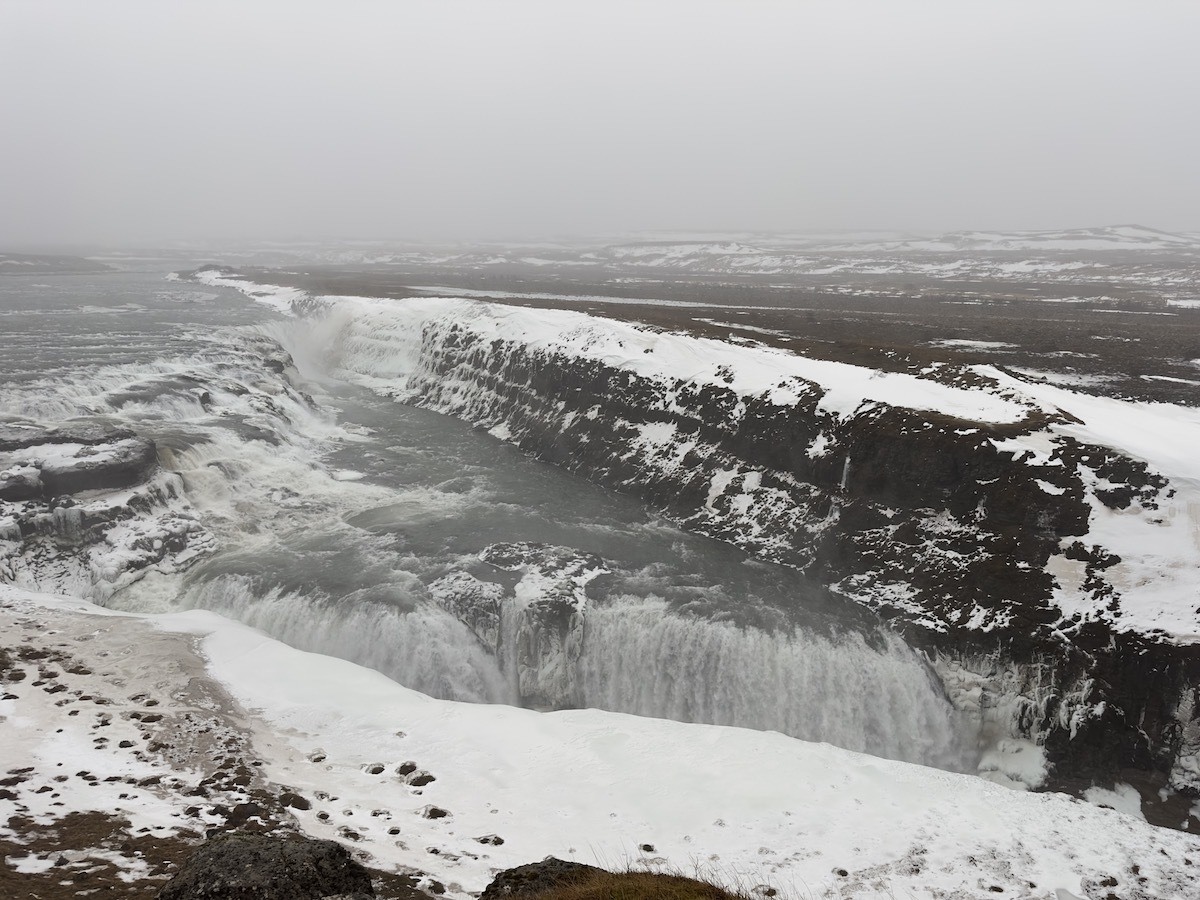 The most important thing to be mindful of when doing the Golden Circle in the winter is to be dressed appropriately. You will be spending most of your day outside, and you may experience wind, rain, sleet and snow. If you are wearing a truly waterproof jacket, pants, boots/shoes and a hat – you are going to be way happier. Ice cleats are also a good idea as the walking paths at the attractions are often icy.
See also this Iceland Winter Packing List and guide to Winter Driving in Iceland.
Forget It – I Want a Tour
Not sure if self driving the Golden Circle Route Iceland is for you? No problem! There are many excellent small group and private Golden Circle tour options.
Personally, I would like to recommend an excellent Iceland small group tour company – Hidden Iceland. Full disclosure, I have worked with them before, joining them on a complimentary ice cave tour – but I simply love them. If I did more tours – I would totally use them. (See their reviews from recent guests on Tripadvisor).
For a little background, Hidden Iceland was founded by several experienced guides who chose to leave jobs working for larger tour companies because they felt that they could offer guests a better experience by starting their own company.
I recently bumped into one of their guides in Reykjavik (it's a small country). Extolling the virtues of Hidden Iceland, he told me that they are the only Iceland tour company that actually removes seats from brand new Mercedes sprinter vans to ensure that their guests have a more comfortable experience!
Hidden Iceland offers small group personalized tours of the Golden Circle (12 people max) plus a variety of other Iceland tours (including private tours).
HIDDEN ICELAND DISCOUNT CODE – Use Hidden Iceland promo code PINTSIZE10 for a 10% discount on their small group tours. Note: Due to the fact that their customized self-drive and private tours are already so sharply priced, the 10% discount only applies to the small group tours.
More Iceland Posts