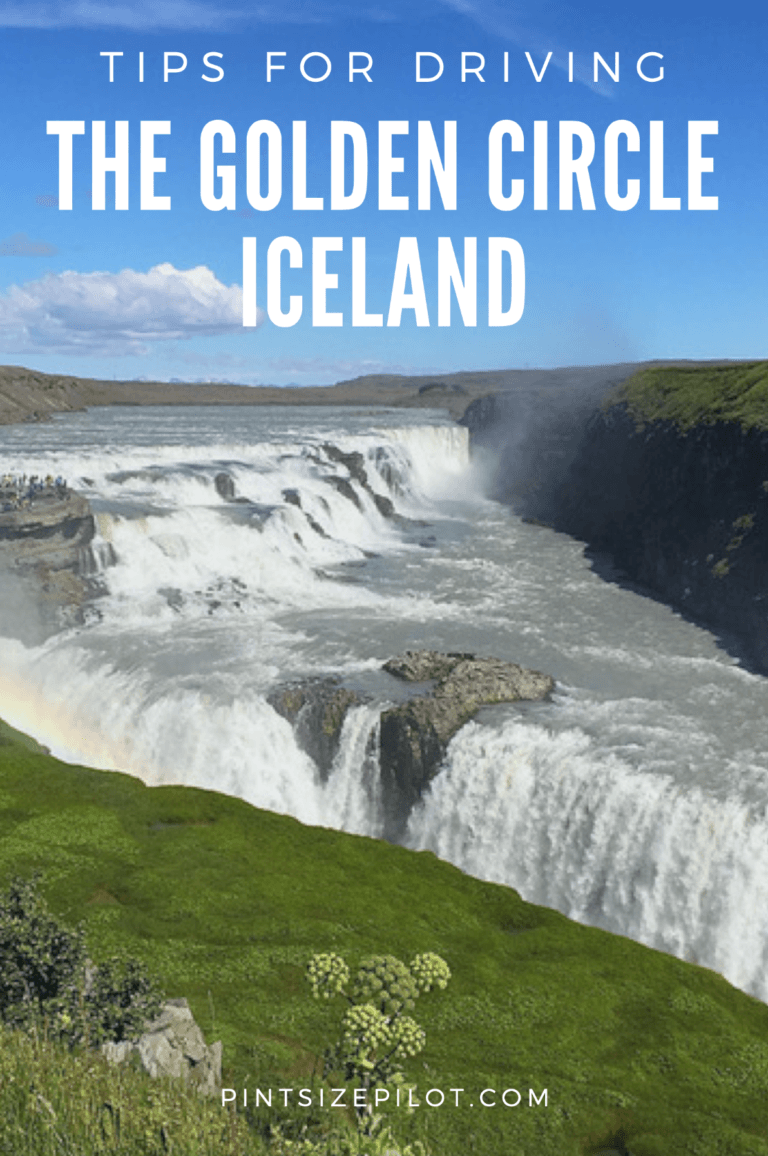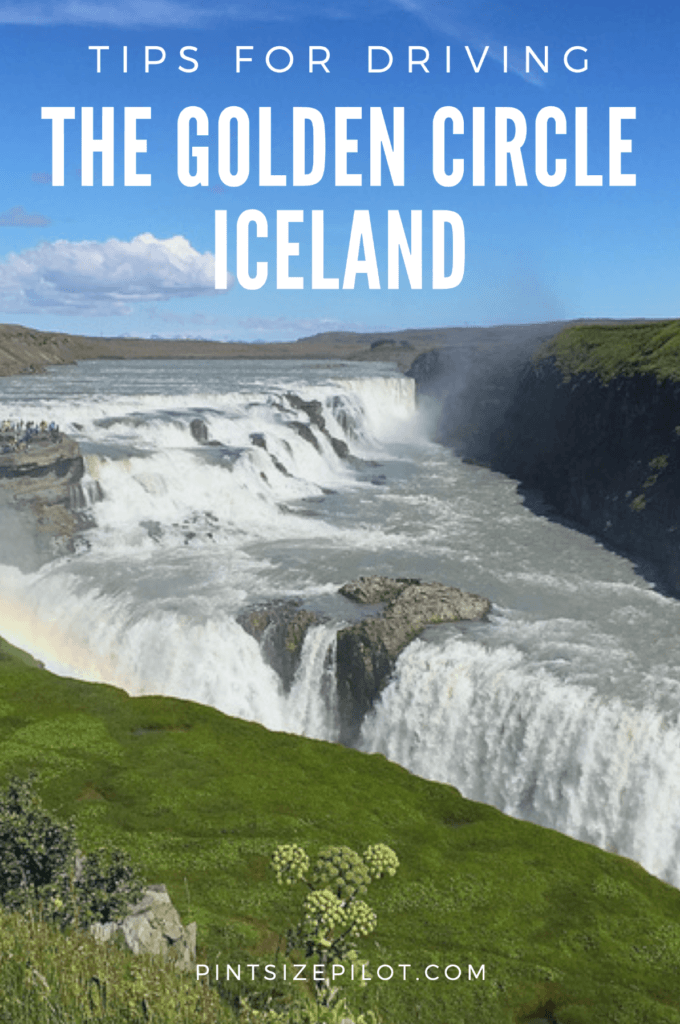 Affiliate Disclosure: This Golden Circle Self-Drive post contains affiliate links. If you click on a link and make a purchase, I may receive a small commission at no cost to you. All opinions are entirely my own.
Why do the Golden Circle Iceland Self Drive?
Possibly one of the most beautiful day trips in the world is the Golden Circle Drive, Iceland. In one day, the Golden Circle Drive can take you from Reykjavik to some absolutely mind-blowing geological features including majestic waterfalls and gigantic geysers.
My husband and I decided to set out on a self drive Golden Circle Iceland adventure because we aren't really group tour people. We were also visiting Iceland as a family, so self-driving the Golden Circle gave us extra flexibility with our stops.
We chose to
rent a car
for several days right from Keflavik International Airport (KEF) and planned our own Golden Circle self-drive itinerary – starting and finishing in Reykjavik where we were staying.
Save up to 30% on Car Rental Worldwide
In this post, I'll share everything we experienced on our self-drive Golden Circle Iceland itinerary. It was truly one of our favourite experiences on a 5-day Iceland stopover.
Fact: We loved it so much, that we returned to self drive the Golden Circle in the winter a few years later. (Yes, you can absolutely drive this route in the winter – more on this later.)
See also: Our Top Tips for a Reykjavik Car Rental
Iceland Golden Circle Self-Drive Video
Feeling impatient and just want to see the top Golden Circle attractions? I get it (I don't even have the patience for a group tour). Check out our 1 min. Golden Circle Drive video.
What's There to See on The Golden Circle?
1. Thingvellir National Park
This historical natural site was the location of Iceland's first parliament. The Althing, is thought to be the oldest democracy in the world (930AD).
This location also has very unique geographical features as it is the meeting place of two tectonic plates. You can actually walk between the plates in the rift valley.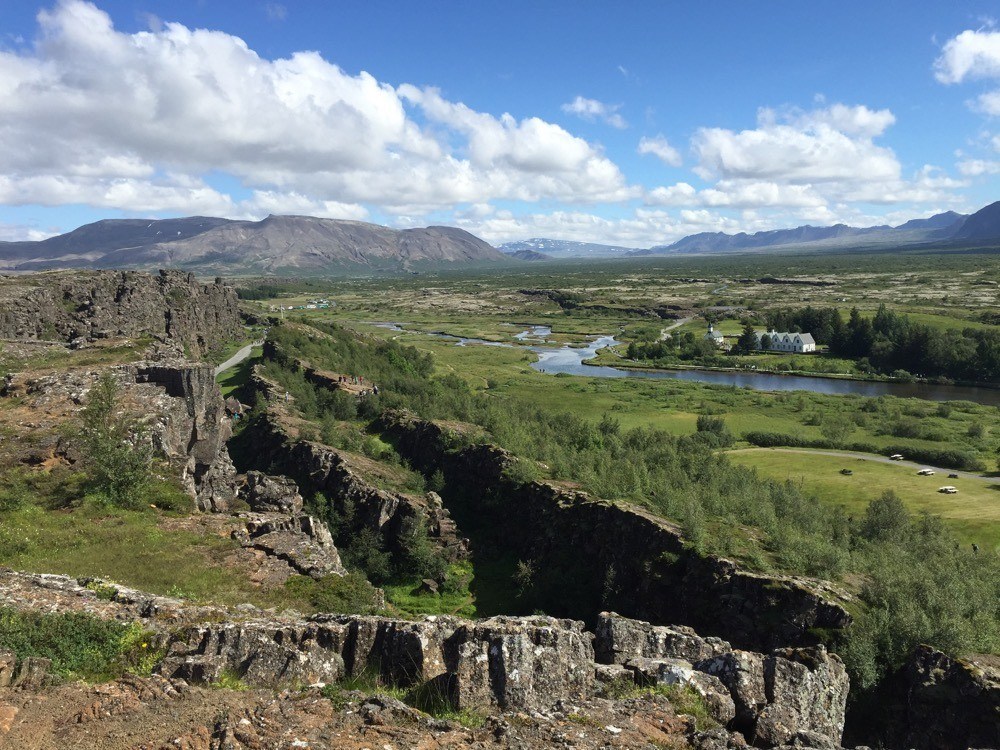 2. The Great Geysir – Haukadalur Valley Geysers
This active geothermal field bubbles away, with the exciting main event being blasts of water spouting from The Great Geysir every few minutes (much to the delight of the crowd). It sometimes spouts as high at 60 meters!
Tip: Watch where you stand as it's not unusual for people to get wet.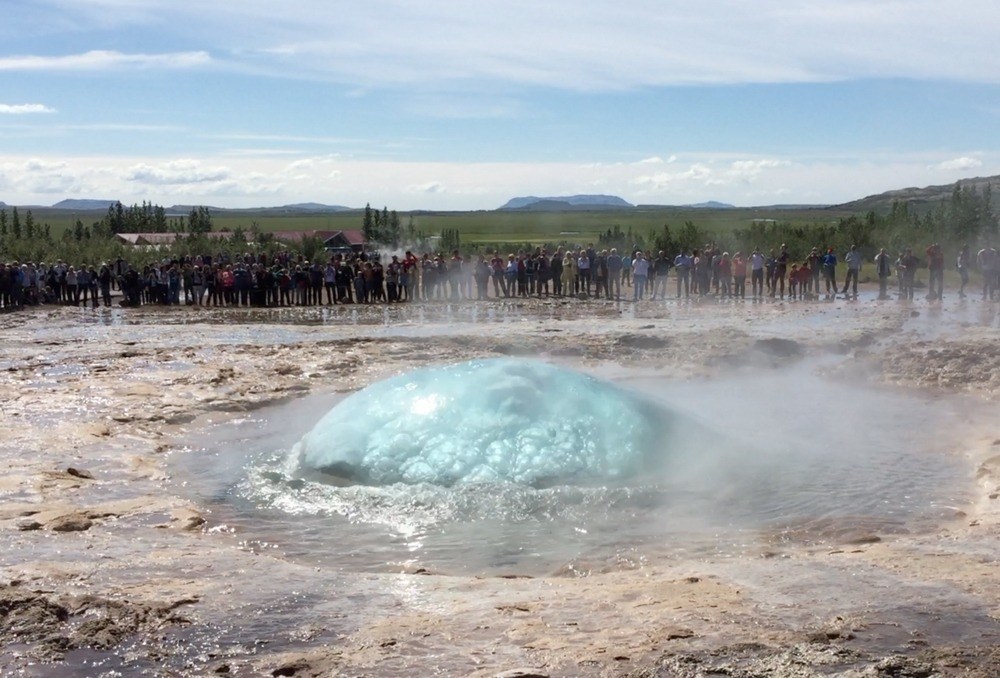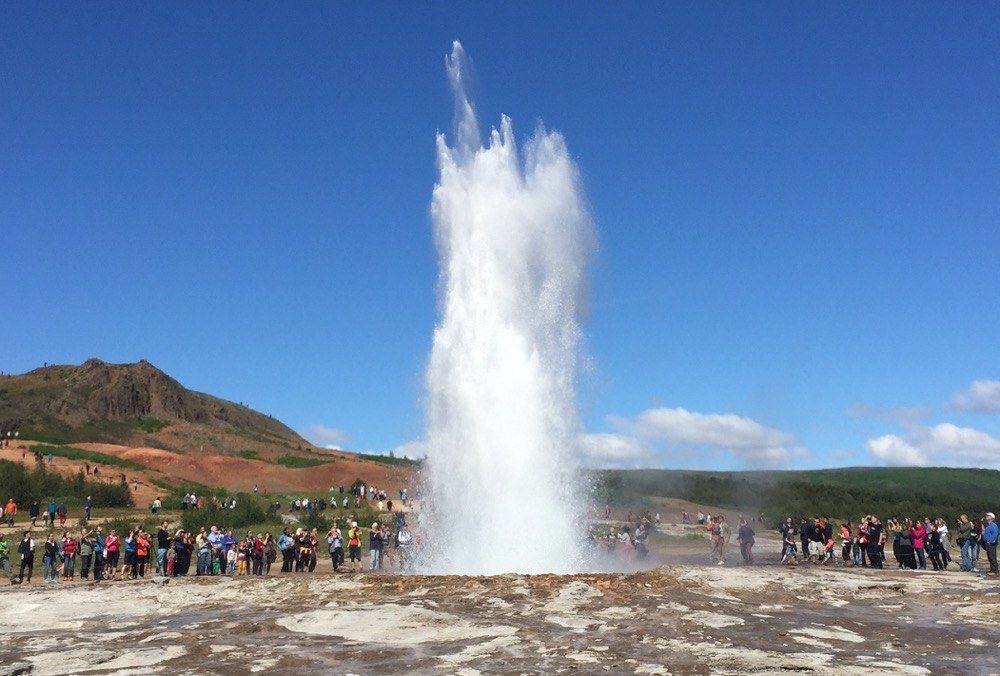 3. Gullfoss Waterfall
When the sun peeped out from behind the clouds as we approached Gullfoss Falls, I thought I had found paradise. Fed by glacial waters, these falls drop into a 70 meter canyon. On a sunny day, you might even see a rainbow like this one!
Gullfoss is equally majestic in the winter, you just need to bundle up and wear some shoes with decent traction (paths can be slippery).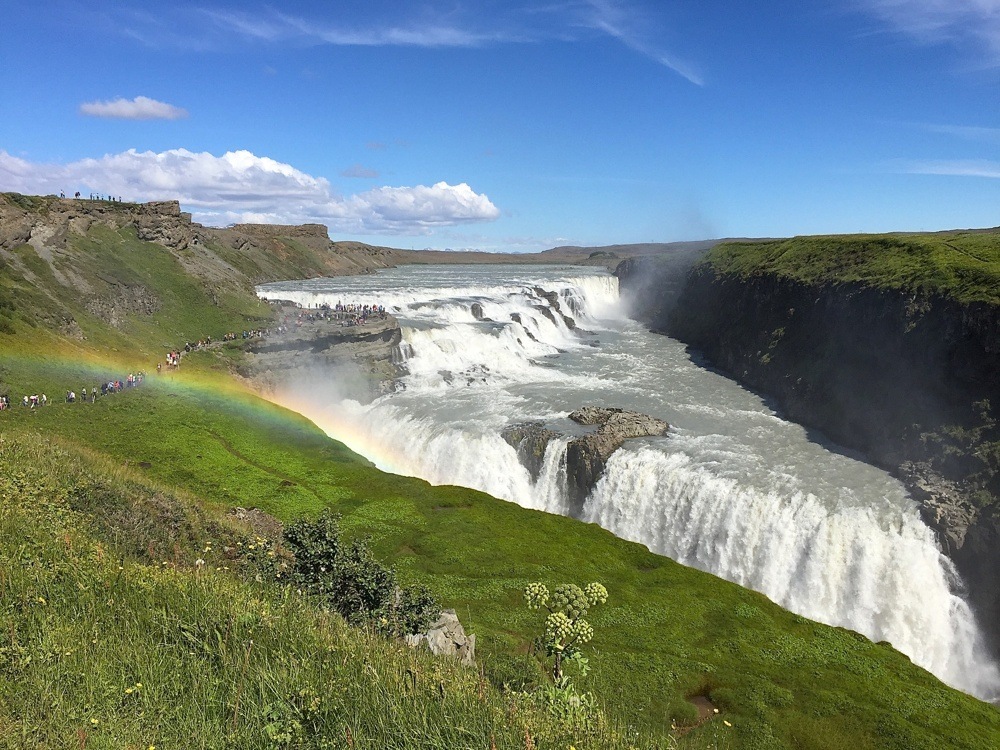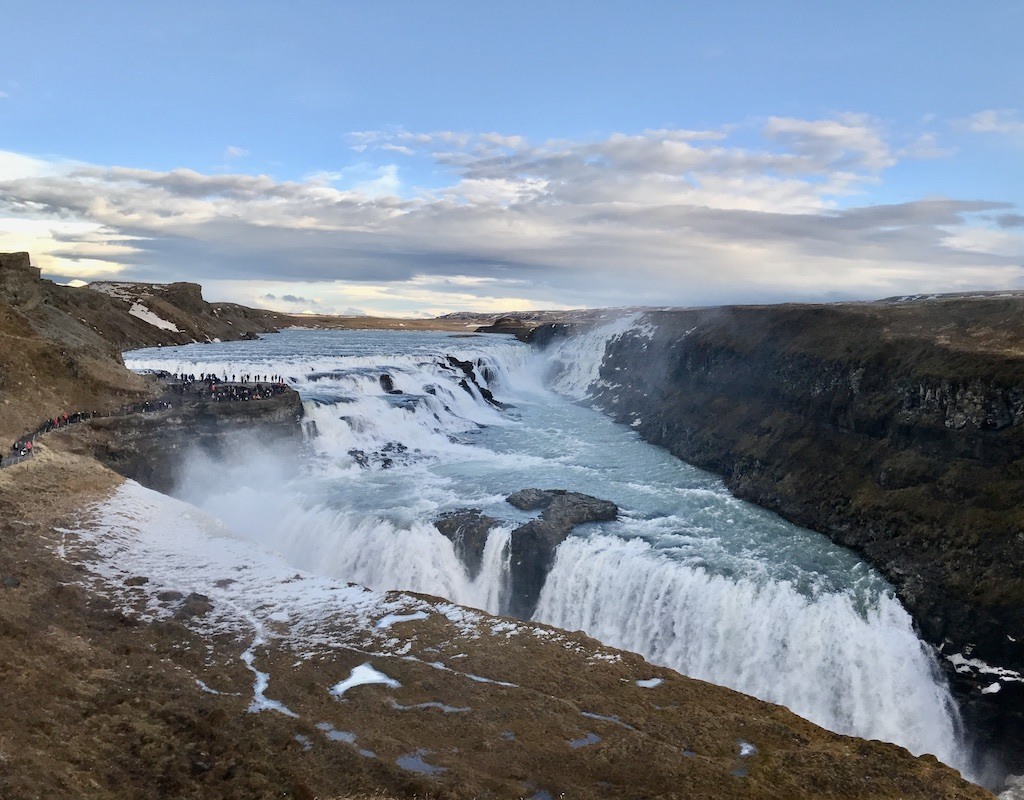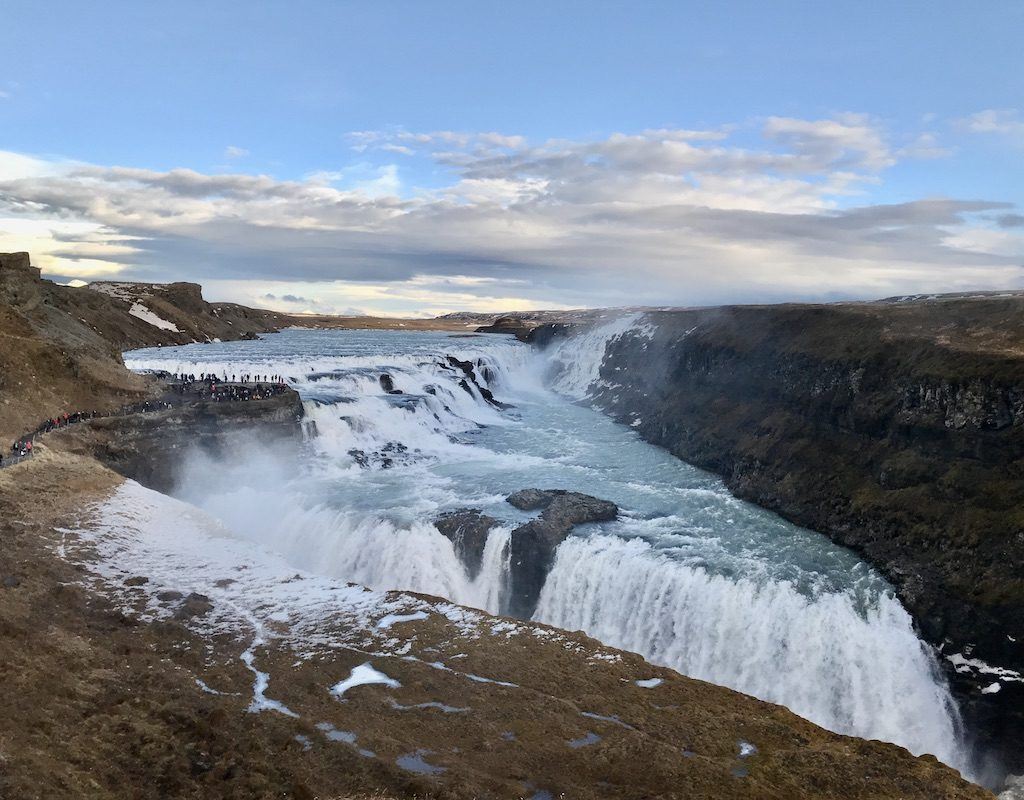 4. Secret Lagoon Geothermal Pool
We visited quite a number of geothermal pools in Iceland but The Secret Lagoon was one of our favourites. We happened to hit it on a beautiful afternoon, which helped enhance the experience.
What we really loved, however, was the fact that right beside the pool you had boiling water just bubbling out of the earth, spilling towards the pool. Coming from safety-conscious North America, this made the adventure much more exciting for our children (although we had to keep a closer eye on them).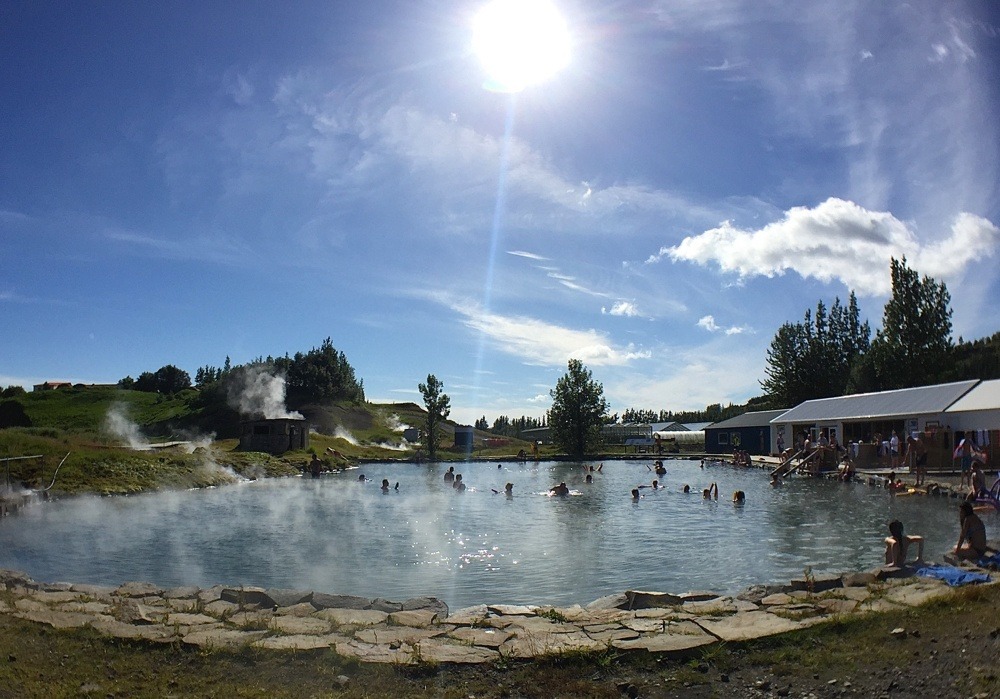 5. Those Gorgeous Icelandic Horses
While not officially a stop, along the Golden Circle route you will see the most gorgeous Icelandic horses.
This breed is unique to Iceland and has genetic traits that are perfect for Iceland's terrain and climate. They even have two additional gaits outside of the traditional walk/trot/canter/gallop adapted to this rugged landscape.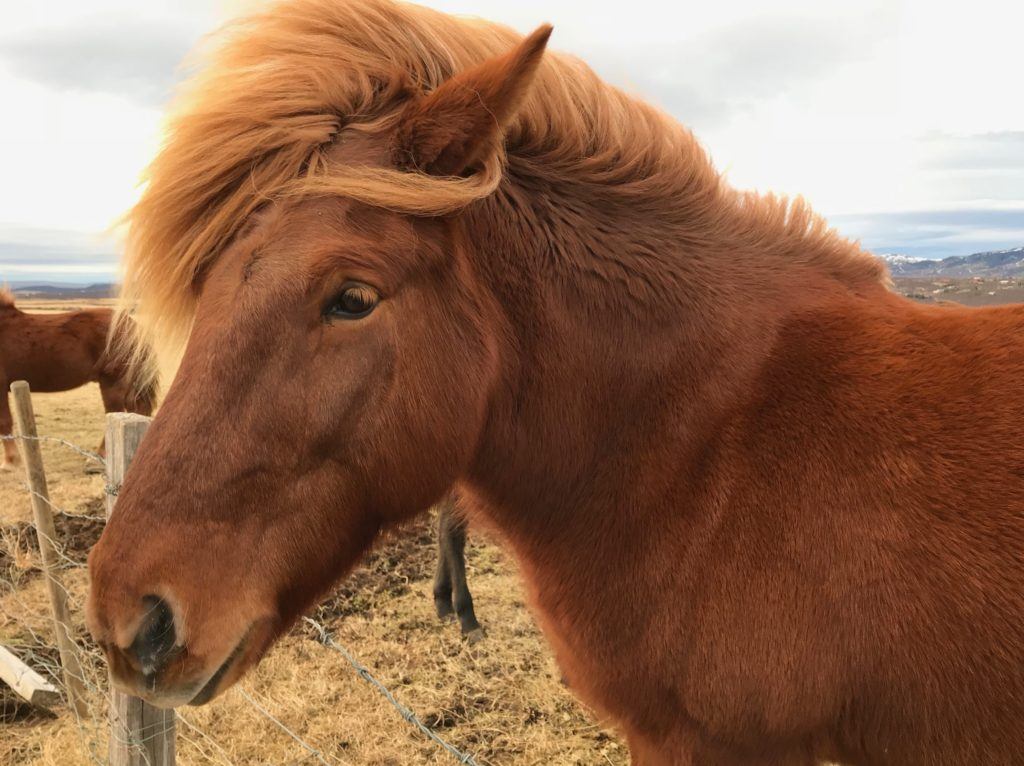 Self Driving Golden Circle Iceland Map
The Golden Circle Iceland self drive route is not particularly complicated. The roads are good, and the key attractions are well marked along the way. And quite frankly, there is not a lot else to distract you (except beautiful Icelandic horses).
The Golden Circle driving route map below will give you an overview of the route.
My Best Tip for Driving the Golden Circle
Before you get too far, I want to share with you my top tip for self driving the Golden Circle. Are you ready?
This Golden Circle route is extremely busy and the stops can get very crowded (even in the winter). Almost all of the bus and large group tours drive the Golden Circle route in a clockwise direction.
I highly recommend driving in a counter-clockwise direction (starting with the Secret Lagoon and finishing with Thingvellir National Park). This will help you enjoy the experience with a few less people around.
Golden Circle Self Drive Tour FAQs
What is the Golden Circle?
Iceland's Golden Circle is an attraction-filled day trip route that can be taken as a tour or self driven. This is not to be confused with the Iceland Ring Road, which circumnavigates the whole country (7+ days).
What Will You See on the Golden Circle?
Along the way, you will see some of Iceland's most spectacular geological features. They include Thingvellir National Park (the Continental Divide), the Haukadalur Valley geothermal field and geysers, and the gorgeous Gullfoss Waterfall.
If you so choose, you can add in a few cool extra stops such as the Secret Lagoon, Friðheimar Tomato Greenhouse (lunch) and Kerid Crater.
Is the Golden Circle Worth it?
While the natural attractions along the Golden Circle route can get quite crowded (year-round), the sights, in my opinion, are still well worth seeing. This is especially true if you only have a few days in Iceland and will be spending most of your time in and around Reykjavik.
With the crowds that are often present, you just need accept that at times, your pace may be reduced to a shuffle. You also may need to get creative if you want photos without other people in them. But really, would you want to miss this?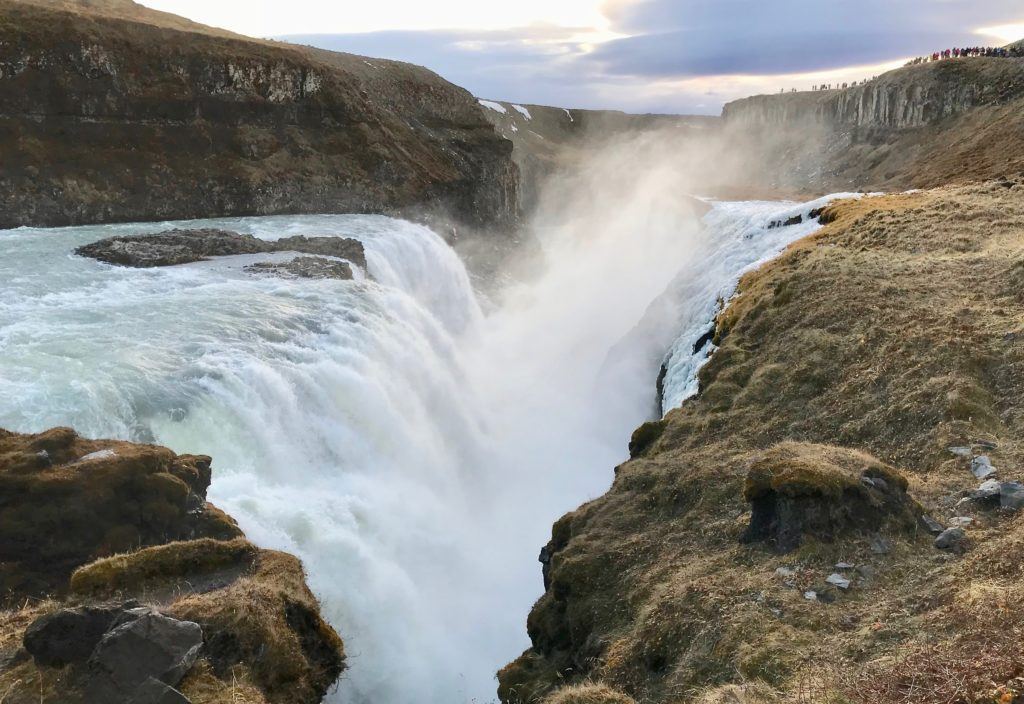 How Long Does it Take to Drive the Golden Circle in Iceland?
The direct driving time to do the whole loop non-stop is only about 3.5 – 4 hours, but with time to stop, enjoy, eat, soak in a hot pool etc., you can double that. It has taken our family roughly 8 hours in both the summer and winter (with good, clear roads).
If you choose to do a Golden Circle tour instead, most will run you 9 hours or more. There are a few companies that offer an express tour of around 7 hours.
Can You Drive Iceland's Golden Circle in the Winter?
Yes, you can drive the Golden Circle in the winter. Generally, Golden Circle Iceland winter road conditions are good. It is advisable, however, to give yourself some flexibility as to which day you choose to do the drive. For example, if you have 3 days in the capital, check the weather and pick the most favorable day to drive the Golden Circle from Reykjavik.
Personally, we found the sites to be just as spectacular in the winter as in the summer – only our clothing changed. You can get damp from both the geysers and waterfall mist, so water-proof clothing is helpful. Boots or shoes with good traction are also recommended as attraction paths can get icy.
Golden Circle Restaurants
The most popular place to eat on the Golden Circle is Fridheimar Tomato Greenhouse
, where you can enjoy delicious tomato based fare (soup, pasta, pizza etc.) and freshly baked bread while seated in their unique greenhouse setting. It's a little touristy (all the major tour groups seem to stop at this place), yet still enjoyable. Make reservations ahead of time as it can get quite busy.
If you would prefer something a little more low key, the nearby Kaffihus Grund
offers up tasty sandwiches and burgers, as well as more traditional Icelandic fare.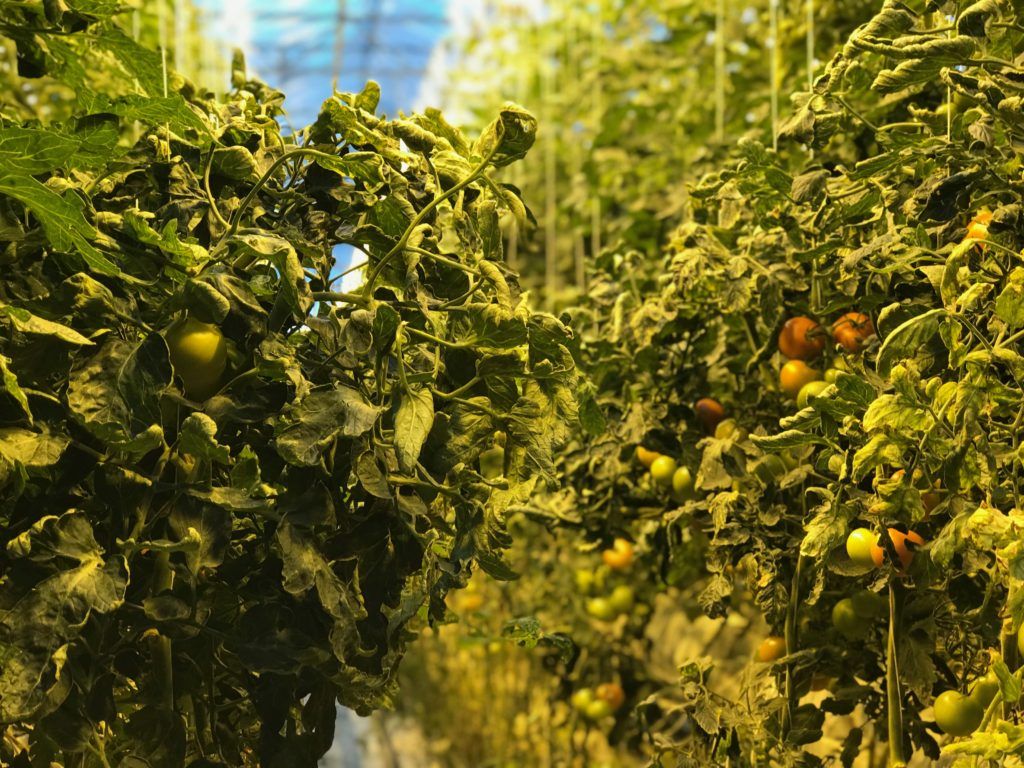 All the major sights along the Golden Circle loop have cafes, including Thingvellir National Park, Geysir and Gulfoss
(people rave about the lamb stew at Gulfoss Kaffi).
For a more substantial farm-to-table meal between Gulfoss and Thingvellir, check out Linden Bistro or Efstidalur II
(Efstidalur has delicious house-made ice cream too).
Golden Circle Restaurant Map – I've plotted the restaurants out on the following map to give you an idea of where each is located with respect to the Golden Circle attractions.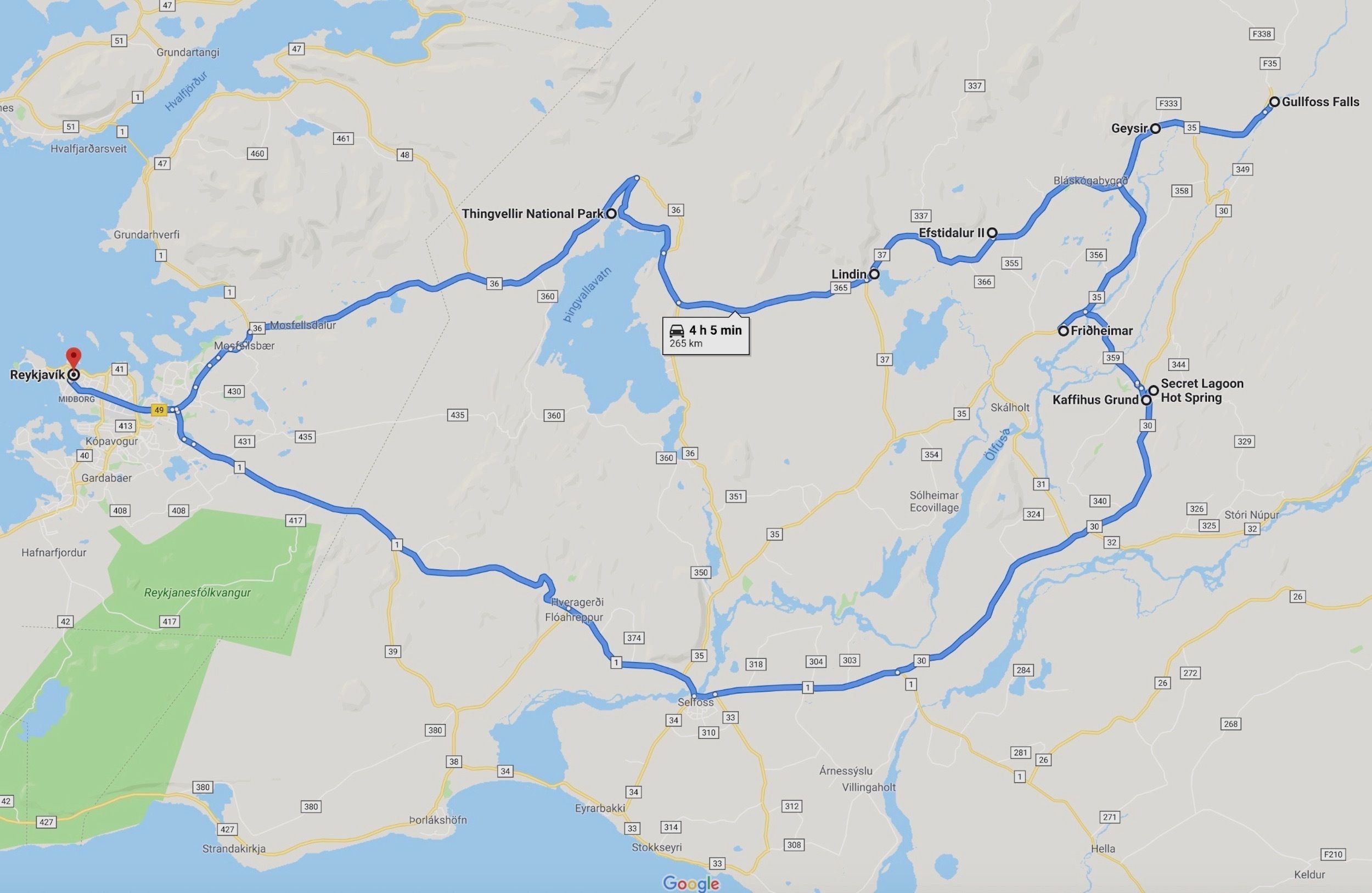 Tips for Renting a Car in Iceland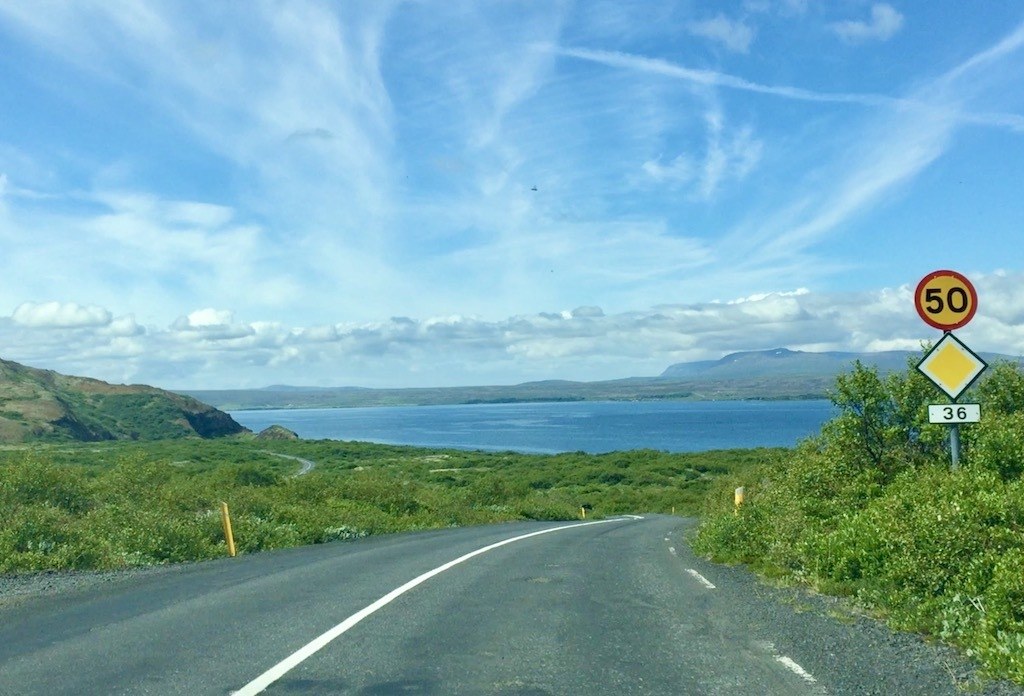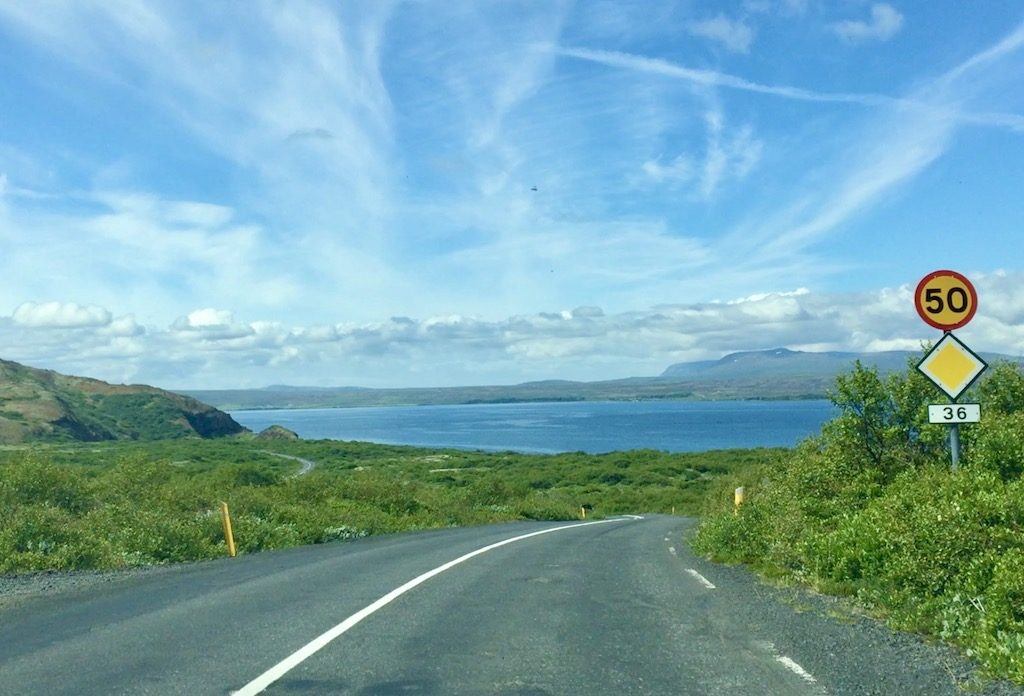 Although I have written a whole post on tips for renting a car in Iceland, here are the top things you should know.
1. Car rentals in Iceland are very expensive and so is fuel. I mention this so you can avoid the sticker shock that we experienced. There are a few budget car rental places, such as the aptly named SAD cars (using older vehicles), but please use caution with these and read reviews carefully.
2. Hertz, Avis, Budget and Europcar all have rental car pickup points at Keflavik International Airport (KEF), while other providers require that you take a short shuttle. While taking a shuttle is not a big issue in summer, waiting for your shuttle in the peak of winter is another story.
3. Iceland is the one place that you want to buy the extra gravel protection insurance (GP) to cover windshield and body damage. Repairs in Iceland are extremely expensive and chips from gravel on the road are common. A car rental agency employee told me that they typically get about 5 car returns a day that need to go in for body repairs.
Note: As we returned our car, a woman next to me was in tears after being told that she needed to pay $2000 in damages . By some miracle (and it truly was a miracle judging by some of the back roads we accidentally took), our car was fine.
I've Changed My Mind – I Want a Tour
Not sure if self driving the Golden Circle Route Iceland is for you? No problem! There are many excellent small group and private Golden Circle tour options.
As the various tour choices can be overwhelming, I would like to recommend an excellent Iceland small group tour company – Hidden Iceland. Full disclosure, I have worked with them before, joining them on a complementary ice cave tour – but I simply love them. (See their reviews from recent guests on Tripadvisor).
Hidden Iceland was founded by several experienced guides who chose to leave jobs working for larger tour companies because they felt that they could offer guests a better experience by starting their own company.
They offer small group personalized tours of the Golden Circle (12 people max) plus a variety of other Iceland tours (including private tours).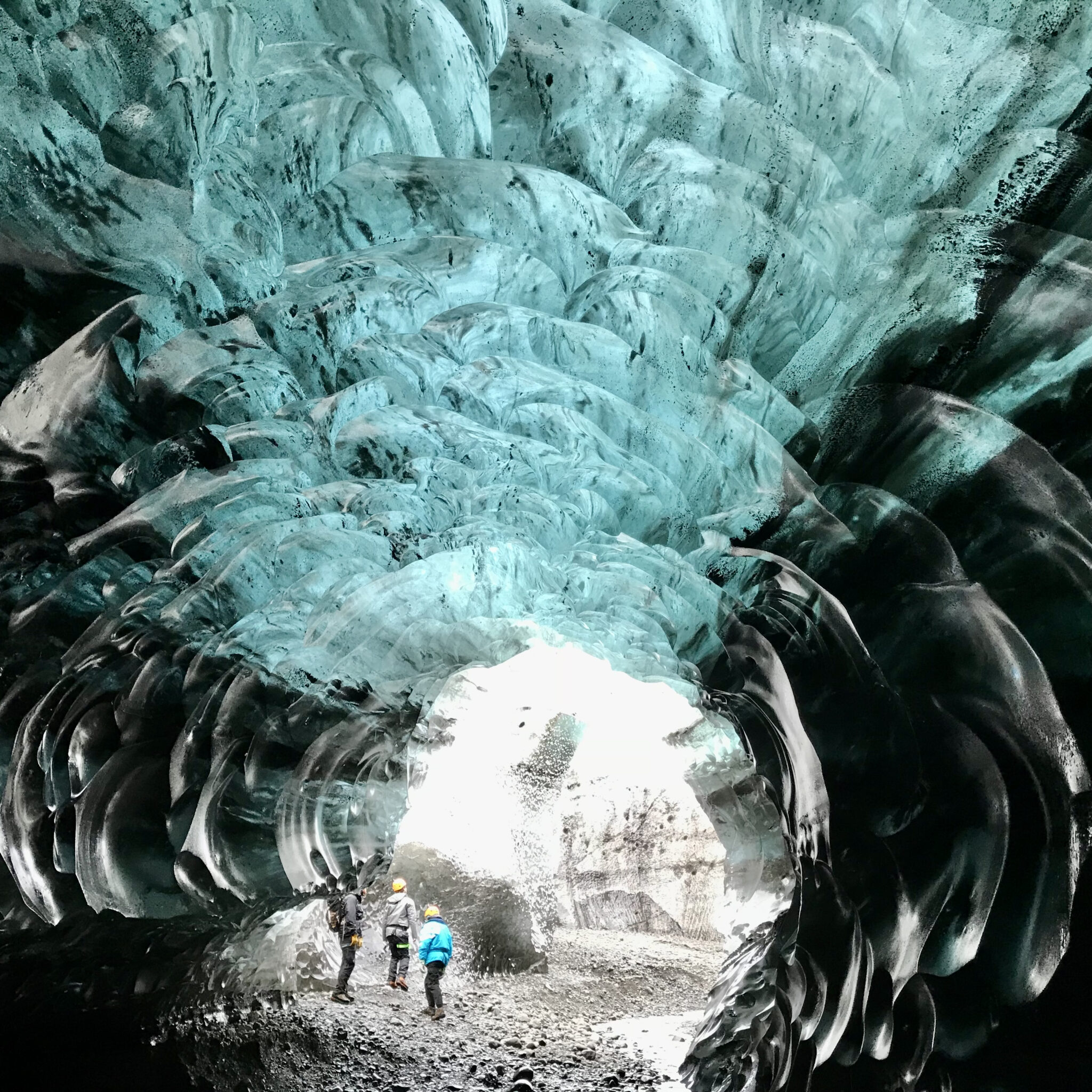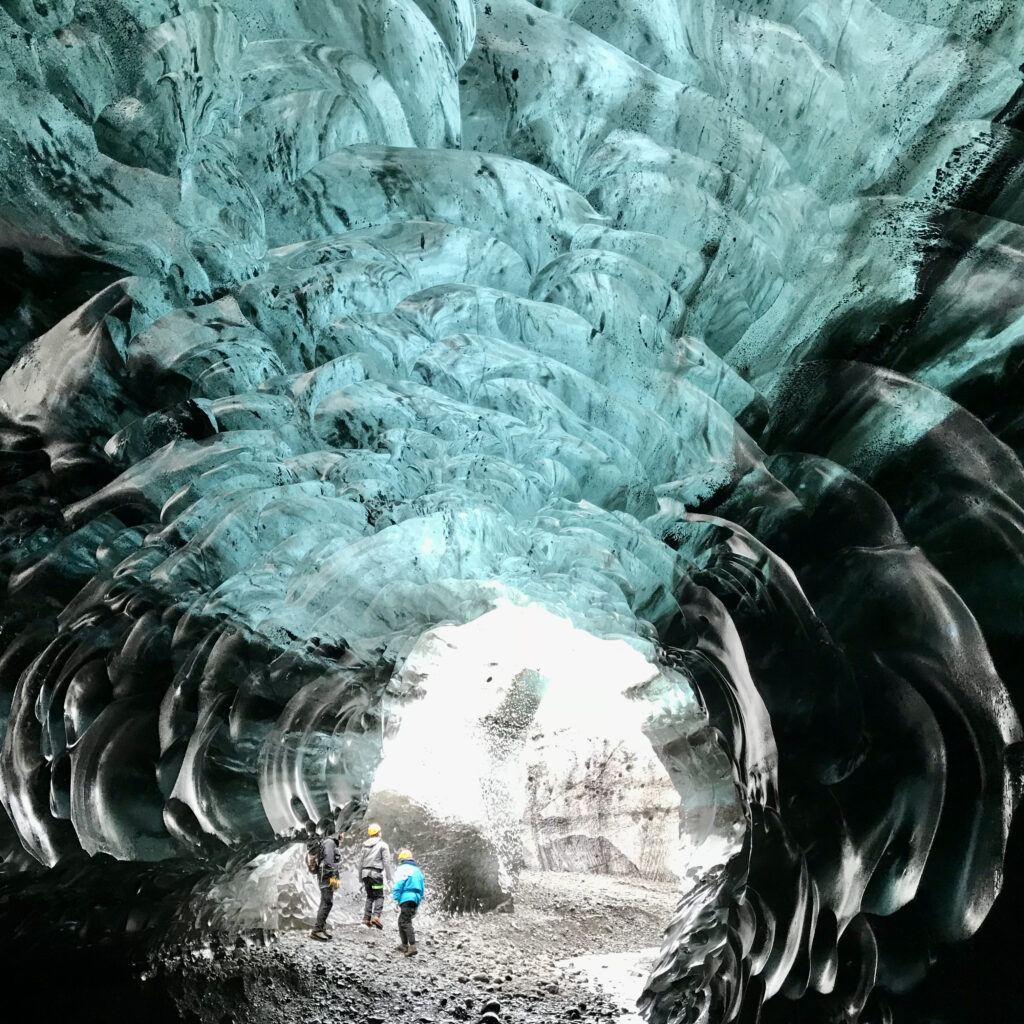 PROMO CODE ALERT
Use Hidden Iceland promo code PINTSIZE10 for a 10% discount on their small group tours*.
*Note: Due to the fact that their customized self-drive and private tours are already so sharply priced, the 10% discount only applies to the small group tours.
More Iceland Posts