Last update: April 17th, 2023 at 06:44 pm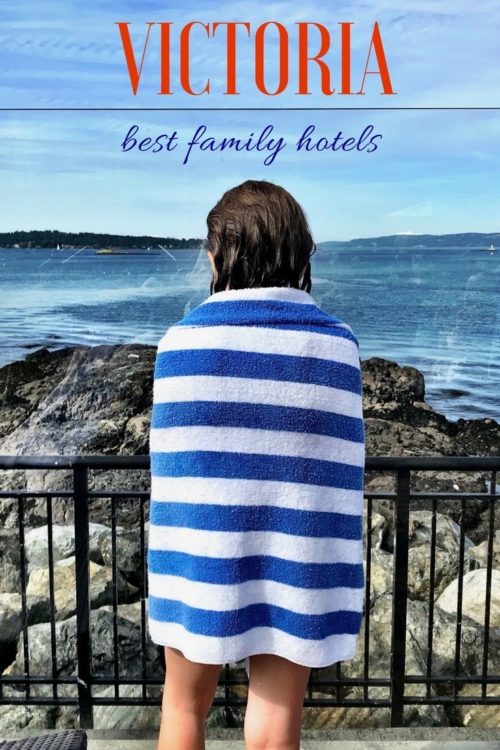 Affiliate Disclosure: This post on Victoria family hotels contains affiliate links. If you click a link and make a purchase, I may receive a small commission at no cost to you. All opinions are entirely my own.
The 6 Best Family Hotels in Victoria B.C.
Planning on visiting Victoria with kids? Make your visit to one of Canada's most beautiful harbourfront cities extra special by booking one of the best family friendly hotels in Victoria, BC.
Whether you are looking for luxury family accommodation in Victoria or a funky budget Victoria family hotel – we've got you covered. Take a peek!
See also:
1. The Victoria Regent Boutique Hotel (Sleeps up to 6)
This is one of the best family hotels in Victoria, B.C (and in my opinion, one of the most underrated). The location is fantastic and the stunning harbour view with its constant activity, keeps kids mesmerized.
The property has some very spacious and well appointed suites with full kitchens and large decks. Special touches include Deserving Thyme toiletries, plush robes, free wifi, complimentary bottled water, continental breakfast and newspaper as well as complimentary underground parking.
One of the things that makes this hotel one of the best family hotels Victoria has to offer is the size of the suites. Most of their 2 bedroom suites are between 1200-1800 sq. feet!
I have been staying at the Regent for a December getaway for over 15 years with my kids in one room and my sister and her 2 kids in the other. It is the perfect place for us to be together but still have enough of our own space.
Room tip: Harbour view rooms are well worth the splurge.
Read Tripadvisor reviews
or check rates on Booking.com.
2. The Hotel Zed (Sleeps up to 6)
The funky Hotel Zed is a ton of fun for families. It is also a great pick if you are looking for a budget friendly Victoria family hotel with rooms that can sleep up to 6.
This colourful property has a pool, a 3-storey waterslide, a ping pong table, bikes for loan (kids/tandem bikes too), a retro VW van to shuttle you around and much more. You can even rent their Airstream (the Zedstream) if you want to do some urban glamping.
Although more removed from Victoria's downtown core, this hotel makes up for this distance in amenities. Between the pool, the waterslide, the on-site restaurant…your kids may not want to leave the property!
Read Tripadvisor reviews or check rates on Booking.com.
3. The Fairmont Empress (Pool)
You may feel like honoured guests at a castle when staying at the lovely Fairmont Empress! This Grand-Dame classic Victoria hotel has recently undergone an extensive 60 million dollar renovation that included their lobby, guest rooms, spa, pool and health club.
Like all Fairmont properties, this hotel does an exceptional job of catering to families with babysitting services, special kids' activities, pint-sized robes, a kids menu (including a special prince and princess tea service), and a lovely indoor heated pool. Located right at the base of Victoria Harbour, the location simply can't be beat.
Note: I've often heard people stay that the Empress has "small rooms". On a recent stay however, we had a renovated "Deluxe Double Queen Room" for our family of four and it was perfect. It even had a sitting area that included a sofabed. According to the front desk, not all the Deluxe Double Queens have the additional sofabed. I would suggest calling ahead to request if you have an extra little person to accommodate.
Read Tripadvisor reviews
or check rates on Fairmont.com.
4. The Oswego Victoria Boutique Hotel (Sleep up to 6)
Rooms at this conveniently-located property range from roomy studio suites to 2 bedroom penthouse suites.
All have luxury finishes, full gourmet kitchens, free wifi, soaker tubs, use of the fitness room and laundry facilities. Thoughtful touches include nightly turndown service, welcome fruit, and complimentary in room coffee and water.
Read Tripadvisor reviews
or check rates on Booking.com.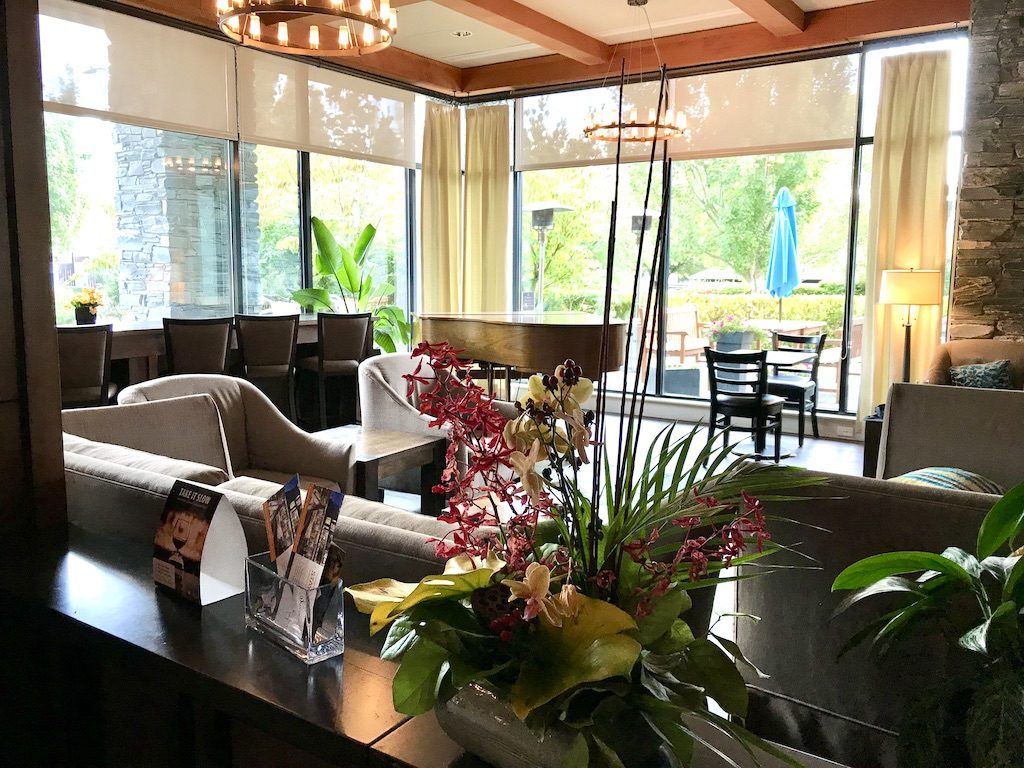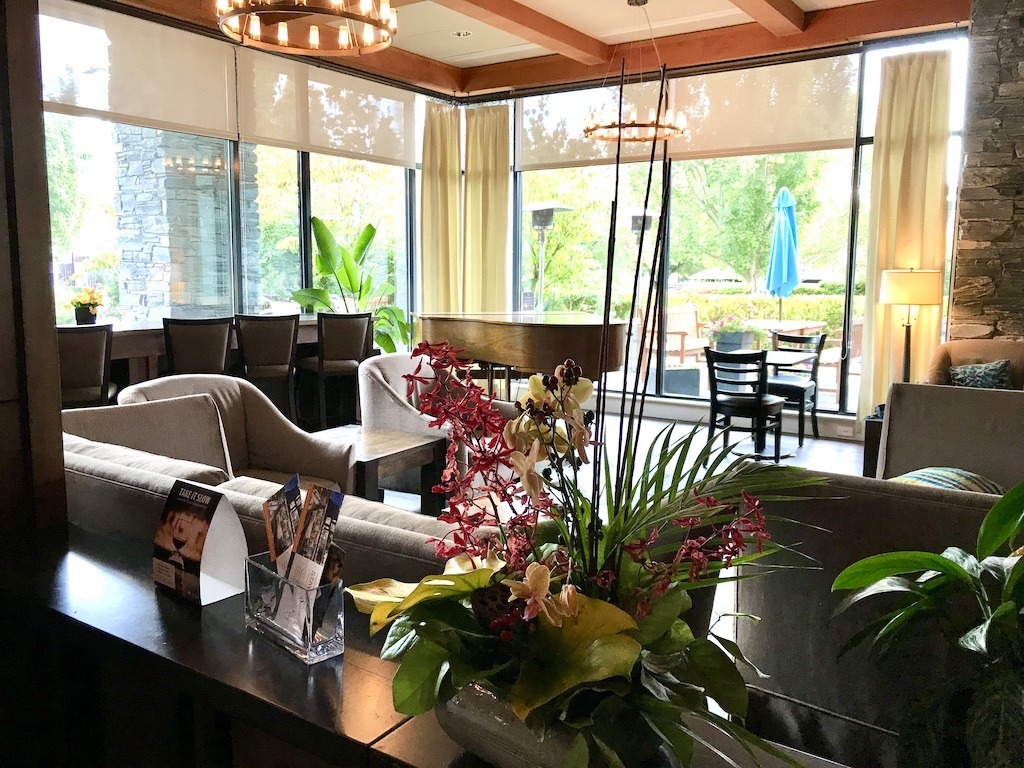 5. Delta Victoria Ocean Pointe Resort and Spa (Pool)
If you are looking for more of a Victoria family resort experience, this property is a good choice. It offers modern harbour view rooms, and great amenities including a complimentary health club, indoor swimming pool, and tennis courts.
This property makes a special effort to welcome families traveling with small children with a kids' check-in desk, evening fireside story time with milk and cookies, a bag of goodies upon check-in, cribs and high chairs, and a children's menu in the restaurant.
Read Tripadvisor reviews
and check rates on Booking.com.
6. The Magnolia Boutique Hotel
If you are looking for luxury family accommodation in Victoria, the award-winning Magnolia boutique hotel is a great choice. Located just a block away from Victoria Harbour and many top city attractions, this lovely hotel provides a luxurious experience for traveling families.
Extras include free wifi, Aveda toiletries, in-room Torrefazione coffee, bottled water and plush robes for both parents and kids alike.
The Magnolia is in an excellent location for families visiting Victoria – right near the harbour, Miniature World, The Bug Zoo, and the Royal BC Museum.
Room tip: Request a high floor with a view.
Read Tripadvisor reviews
or check rates on Booking.com.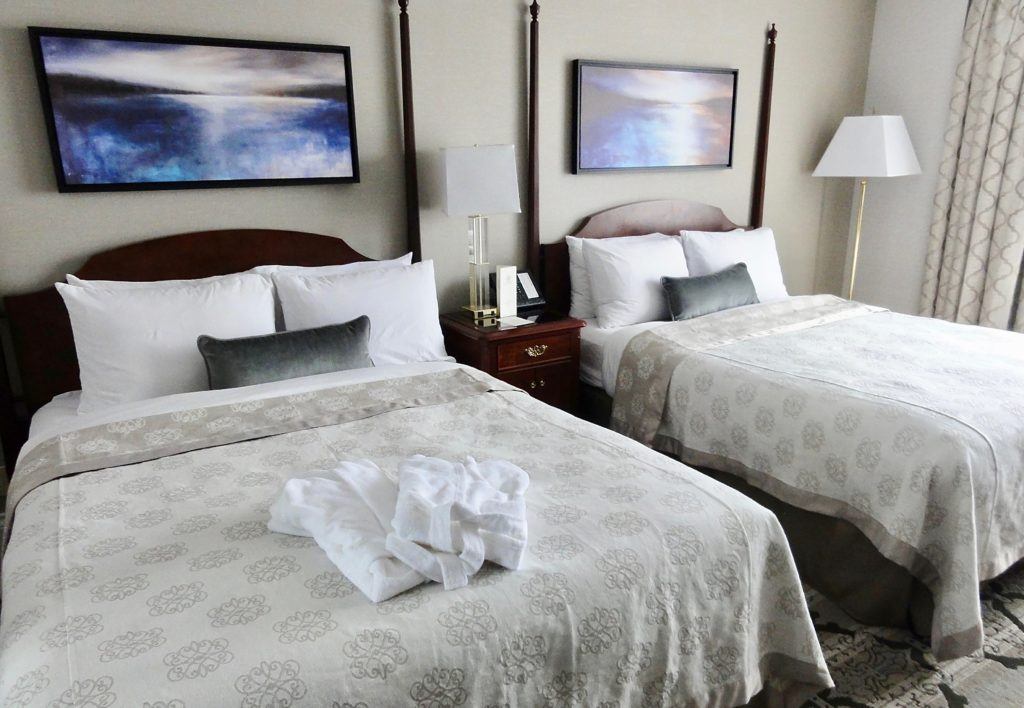 More Family Travel Guides