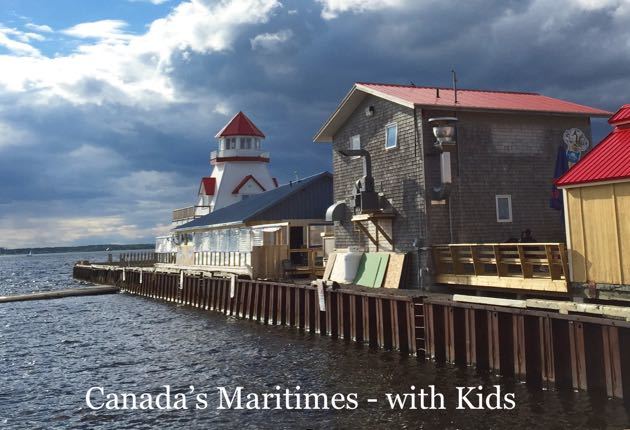 Yes, I can actually say the Maritimes. This is one of the first things that I needed to sort out when planning our family trip to some of Canada's eastern most provinces. If you are visiting New Brunswick, Nova Scotia and Prince Edward Island, then you can safely say the Maritimes.  If, however, you are also going to add Newfoundland and Labrador to your itinerary, you are now going on a trip to Atlantic Canada. Further to some newbie confusion, Saint John is a lovely city in New Brunswick, while St. John's is the capital city of Newfoundland. According to some forums I looked on, more than a few travelers have accidentally secured travel reservations in the wrong city (at least the cities are geographically closer than another occasional traveler error – ending up in Sydney, Nova Scotia when your intended destination is Sydney, Australia).
For our Maritimes adventure, we decided on a road trip loop that started and finished in Halifax, Nova Scotia. It looked more or less, like this: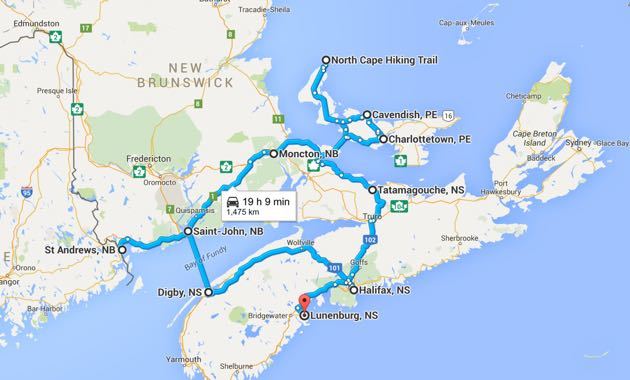 Our adventure involved planes, trains (a train station hotel, actually), automobiles and even several ferries. It also involved incredible scenery, delicious seafood, fascinating history and the famed Maritime hospitality. Thinking of trip to the Maritimes with your family? Follow along over the next few weeks as I post about our wonderful adventure.
Don't miss an update ! Subscribe to our mailing list here: