Last update: May 6th, 2021 at 08:11 am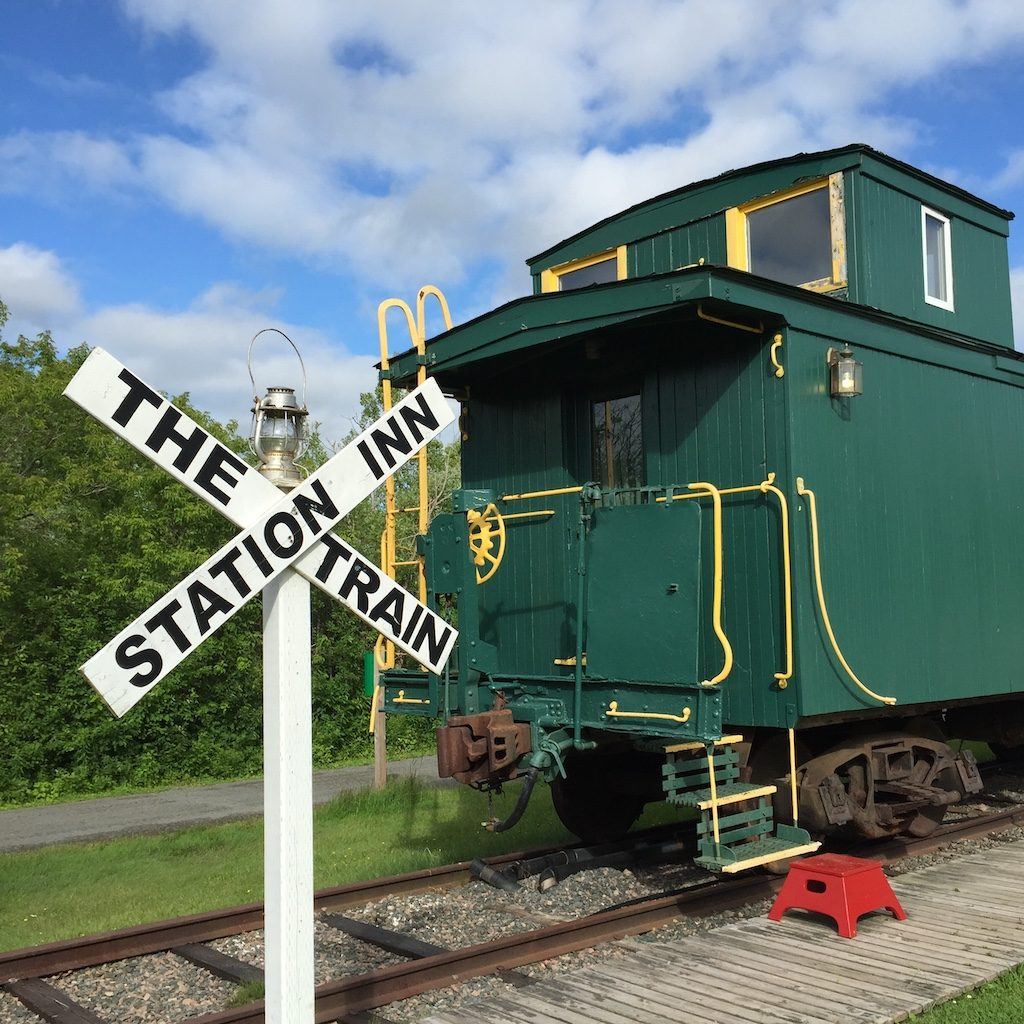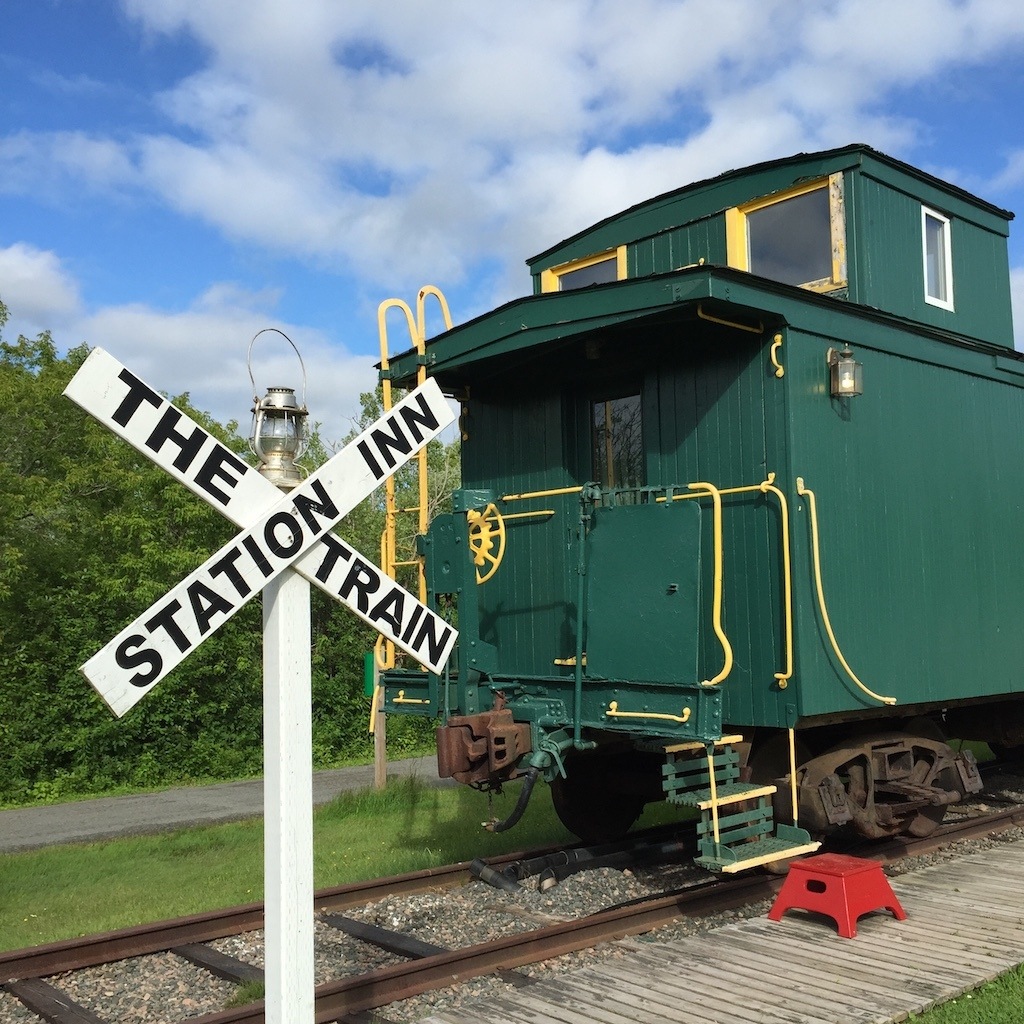 On a family road trip through the Canadian Maritimes, we were lucky enough to enjoy several unique hotels. We had stayed at a haunted resort (The Algonquin in Saint Andrews, N.B.) and had spent a night in a lighthouse (The West Point Inn, P.E.I.).
It seemed only natural then, to make a stop at a hotel housed in an old train station with converted box cars and cabooses as rooms. The Train Station Inn in Tatamagouche, Nova Scotia , was just something we could not pass up.
Before I begin to talk about the Train Station Inn, however, I feel a need to clarify something. We are not "train buffs" or "rail fans". Our family does not go around wearing matching engineer caps and we do not have a dedicated train room in our basement.
Our interest in unique, family friendly hotels, stems from the travel philosophy that happy kids = happy parents. When my kids spend 2 hours climbing around a caboose hotel room and my husband and I can relax and enjoy a nice glass of wine – that is a huge win.
So…we not further ado, may I share with you The Tatamagouche Train Station Inn.
Disclosure: On this Maritimes trip, I worked in conjunction with Tourism New Brunswick, Tourism P.E.I. and Tourism Nova Scotia to share our experiences in their regions. Partial expenses were covered by these entities and their tourism partners.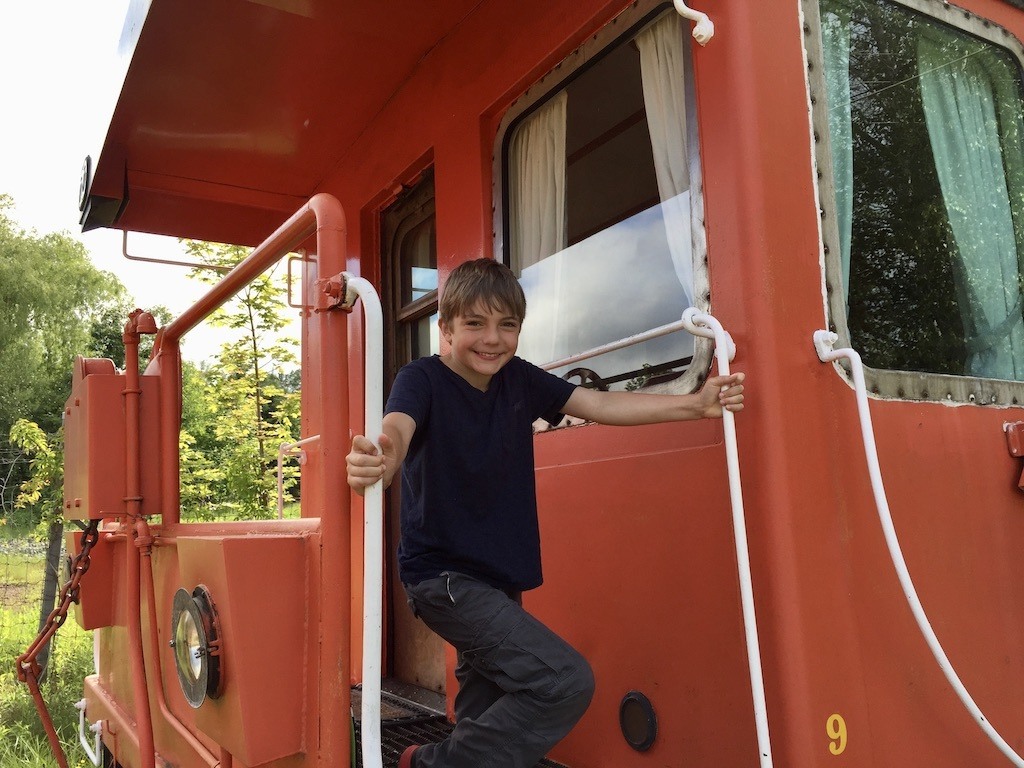 Tatamagouche Train Station Inn – About
The Train Station Inn is clearly a labour of love for a passionate collector. The original station was saved from demolition in 1974 when it was purchased by then 18 year old James LeFresne (although it would be another 15 years before it would open as an inn).
Over the course of 40 years it has evolved to include over a dozen rooms, a fine dining car, a very eclectic gift store, a cafe and more.
For our stay, we chose caboose #9 which was perfect for our family of four (two separate bedrooms and a small bathroom). Although the furnishing were simple, we had everything we needed (including the all important wifi).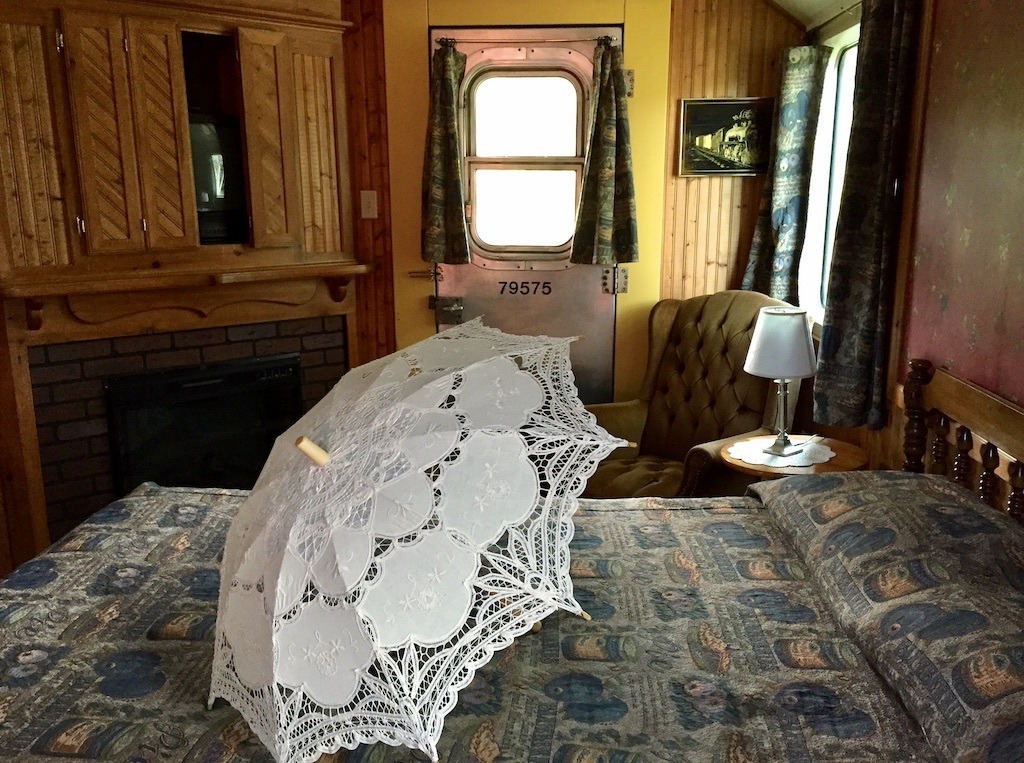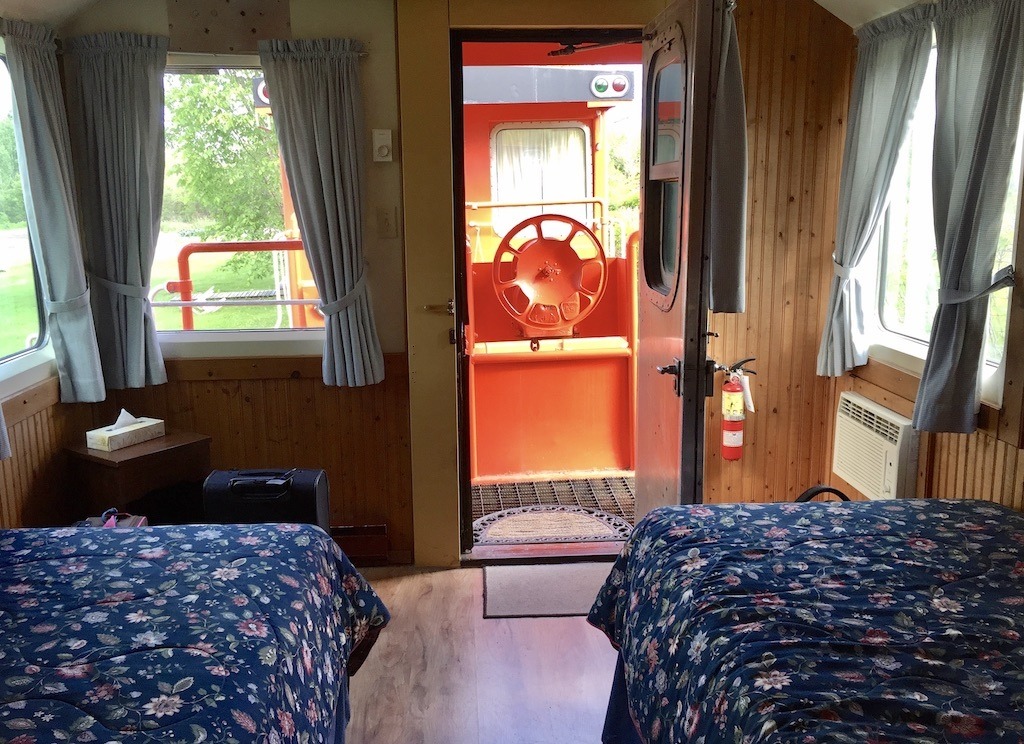 Tatamagouche Railway Dining Car
A stay at the Tatamagouche Train Station would not be complete without a meal in the dining car. It has a very nice menu (as well as a kids' menu) and is a popular spot for locals and travelers alike.
Every detail has been thought out in the Tatamagouche Train restaurant to make for an authentic experience including the fact that all the dishes are vintage CN. (See reviews for the Dining Car here).
The cafe within the train station itself serves up a very nice breakfast with lots of homemade baked goodies to choose from. Make sure you leave some time during your visit to poke around the very eclectic gift shop.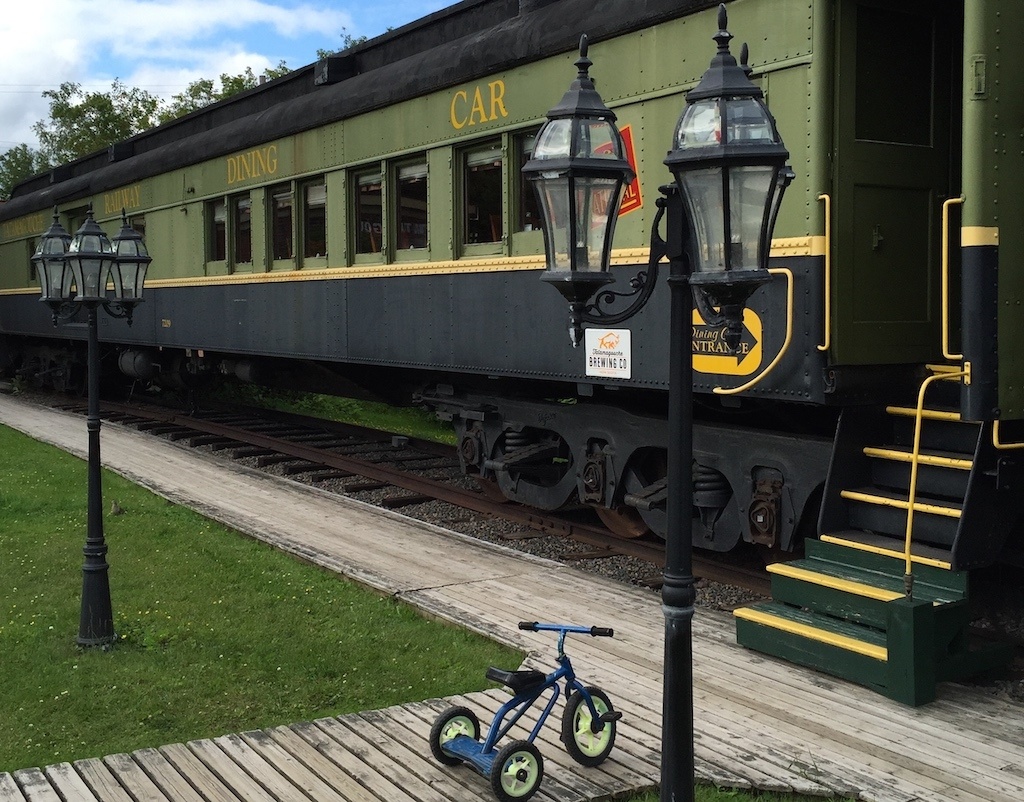 More About the Train Station Inn Nova Scotia
If sleeping in a caboose is your kind of thing, be sure to book the Tatamagouche Train Station Inn very early. We booked 3 months out and there was only 1 caboose left.
See reviews for the Tatamagouche Train hotel on Tripadvisor or check rates on Booking.com.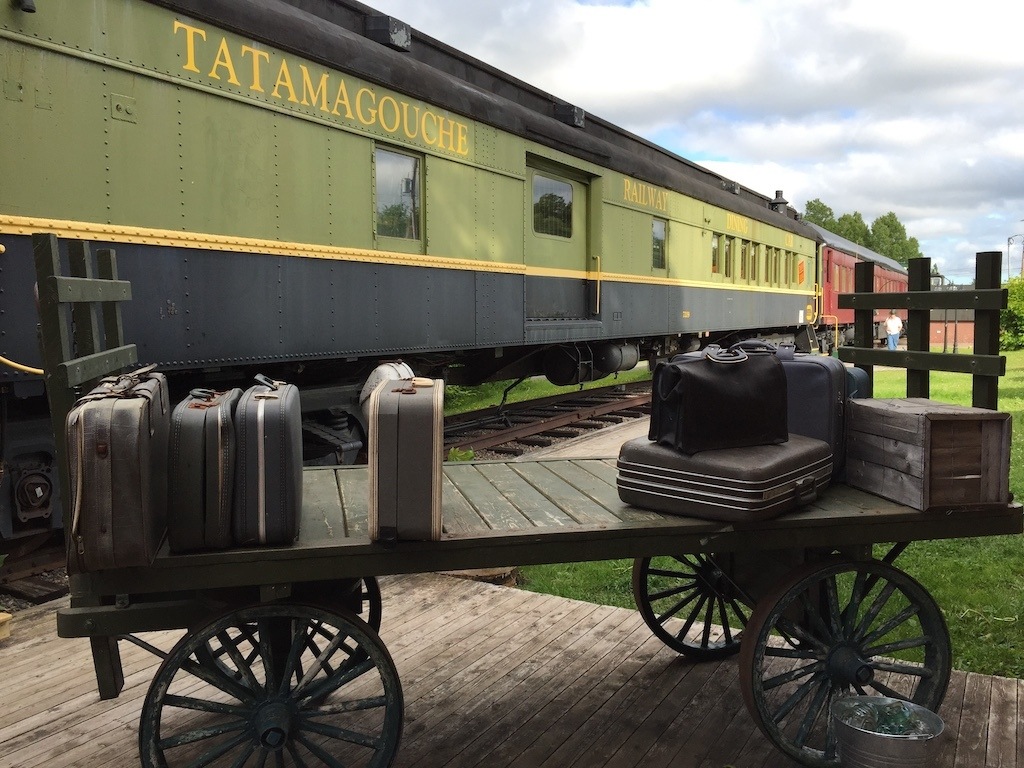 Things to do in Tatamagouche
While visiting Tatamagouche, you may want to to pop by Jost Vineyards (we enjoyed a little wine and cheese happy hour before we checked in to the Train Station Inn), or do some sampling at Tatamagouche Brewing Company.
A 1/2 drive away (between Tatamagouche and Halifax) kids may enjoy a visit to Sugar Moon Maple Syrup Farm.
Related Posts
We did a 16-day Canadian Maritimes road trip with our kids starting and finishing in Halifax. The trip included New Brunswick, P.E.I. and Nova Scotia. Please see all the posts from our trip below.